It's that time of year again! It's Black Friday, Small Business Saturday and Cyber Monday all in one week. We did the leg-work and rounded up 14 fun gift ideas with a travel twist for everyone on your list.
Unisex Travel Scarf-Wrap
While insect-repelling gear is available for campers and hikers, nothing stylish existed for fancier outdoor pursuits. So, Christy Hobart created Shoo for Good, offering a chic solution to buggy nights that also provide fair wage jobs in Ethiopia (and helps maintain the spinning and weaving traditions there.) These cotton wraps and scarfs offer wearers protection from mosquitoes and other bugs and provide bed nets to families at risk for malaria. Following World Fair Trade Organization guidelines, the fabrics are enhanced Insect Shield® technology to provide effective protection. The collection offers four styles, including one that also works for men. ($140)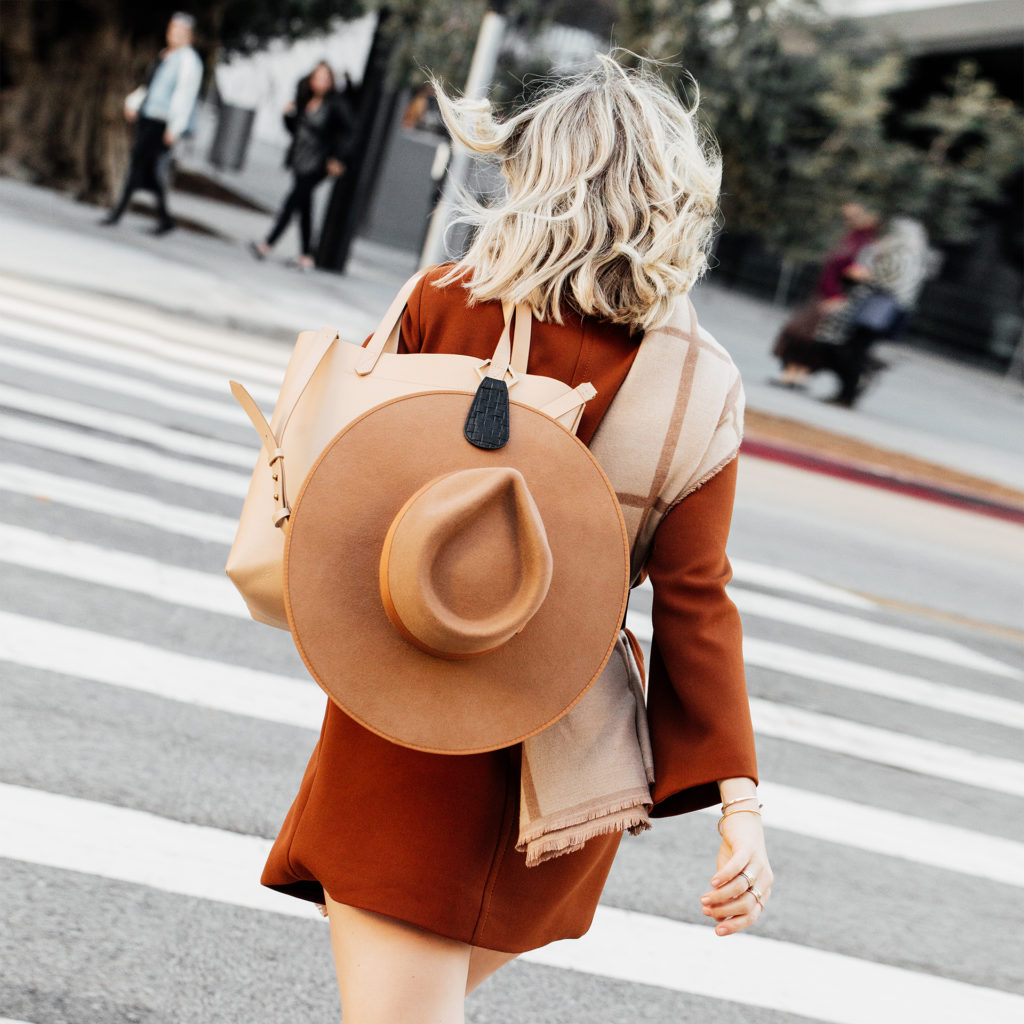 Hang Your Hat
Former celebrity stylist turned inventor, entrepreneur, Lindsay Albanese is behind this genius travel hack for your hat. You'll never again drag your chapeau around the airport, drop it, crush it in a bag or wear it on the plane – or worse yet, leave it at home because it's just too damn cumbersome. Nope, now you have the small, handy and stylish-looking The Drop from the TOPTOTE line. ($59)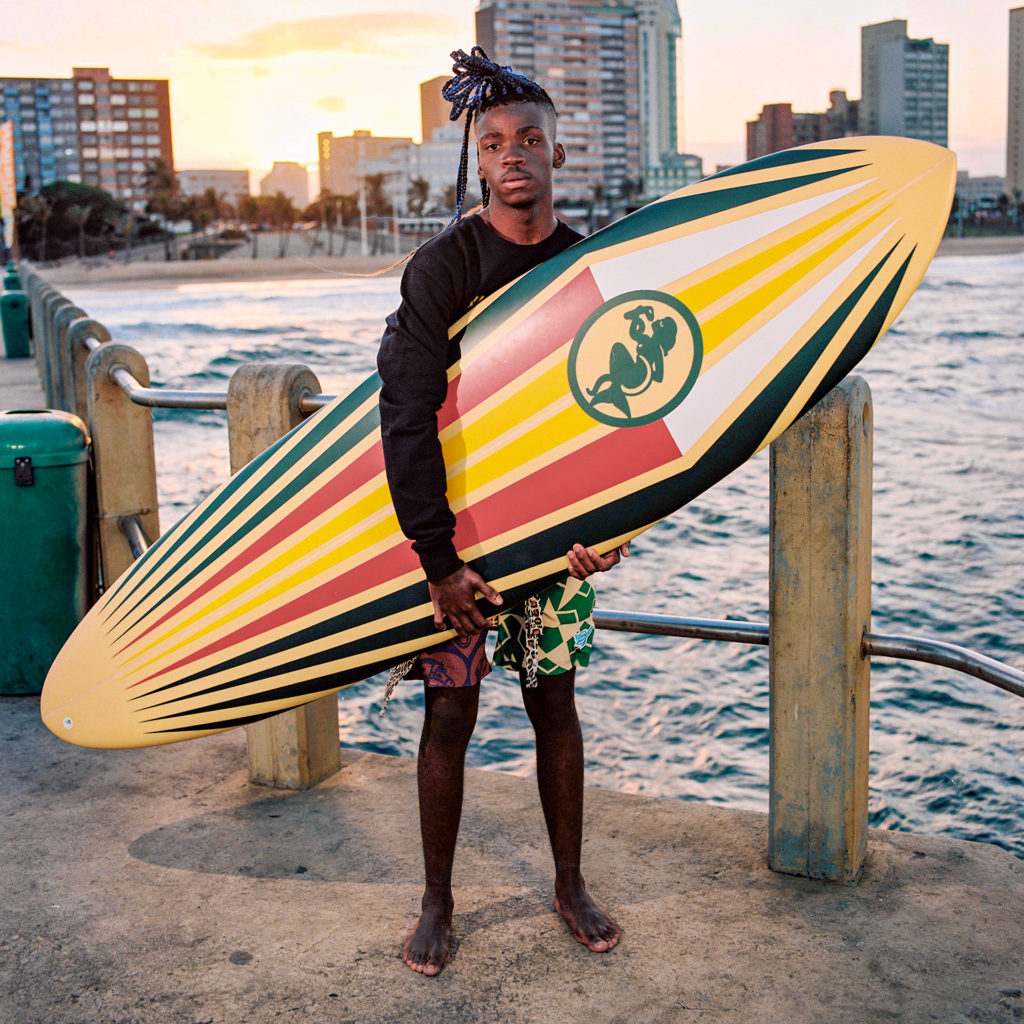 Surfing and Skate Board Fans
For looking cool while riding a wave or just cruising around by the shore, the first African surf lifestyle brand dedicated to challenging the culture and "norms" surrounding the sport, Mami Wata has launched. Co-founders Selema Masekela and Nick Dutton created and produced this collection entirely in Africa using homegrown raw and sustainable materials, including a range of matching tees, shirts, and sweats, as well as swim trunks, surfboards, and accessories. (Prices start at $50.)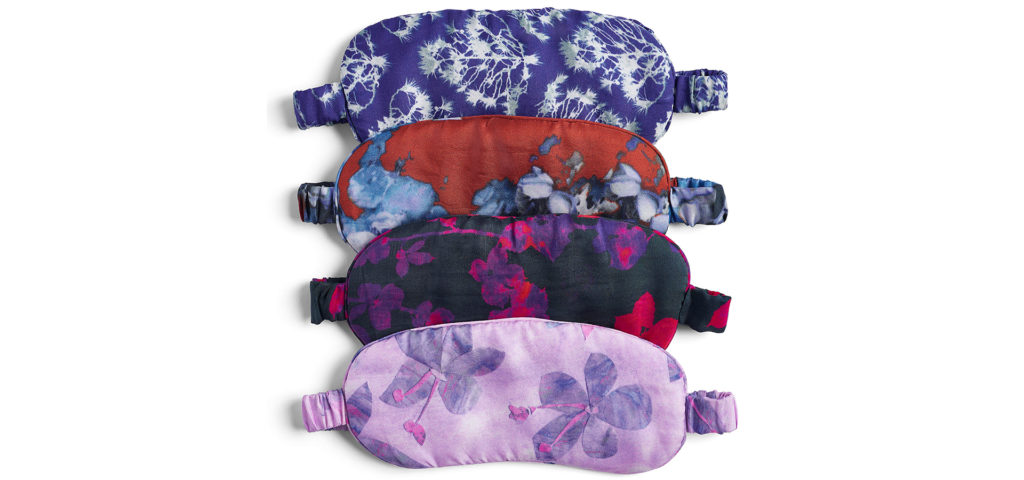 Stylish Shut-Eye
An eye mask is nothing new for red-eye and long-haul flights but why not have one that is an artistic fashion statement to don on your next trip? Stevie Howell has created a line of silk eye masks ($46.00) featuring the textile artist's exquisite designs, adding a splash of color to downtime.
Don't Forget to Spritz
Graydon Skincare is a plant-based and vegan clean beauty brand that also uses gemstone crystals in many of the products. The results-driven ingredients include botanical retinol, collagen, peptides, vitamin C, hyaluronic acid, probiotics, and niacinamide. While on long flights, or just having a long day, Face Food's dual-purpose pick-me-up that acts as both a toner and a hydrating face mist. Formulated with white tea and a mineral complex of zinc, magnesium, copper and malachite, it forms a weightless protective shield against environmental stressors plus an instant glow with every spritz. ($46)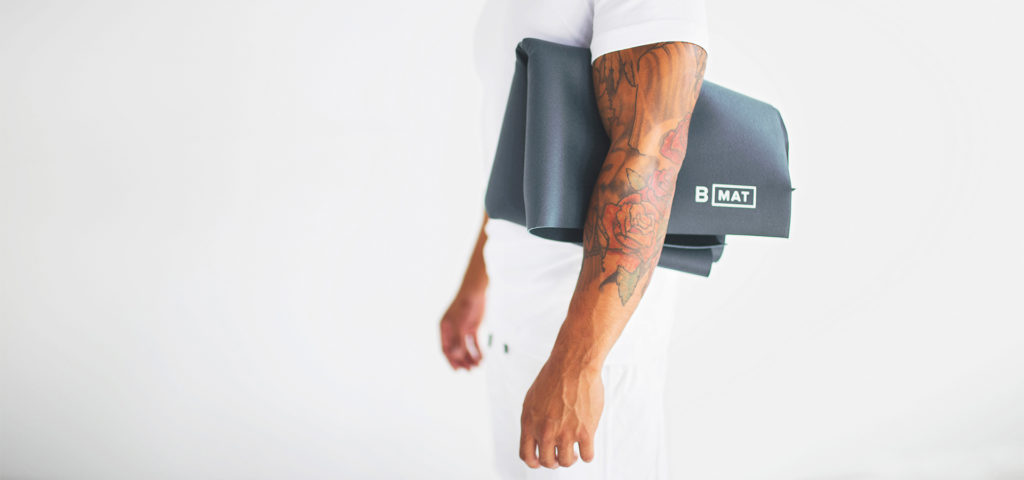 Traveling Yoga Mat
For the yogi on the go or fitness fanatic, this B Yoga, B MAT Traveler comes in beetroot to ocean green colors and it's very pliable, so easy to fold-up (no bulk rolling) and tuck into a carry-on bag. ($60.)
Nanny for Your Feet
Everyone knows your feet take a beating on the road. This is an excellent stocking stuffer for anyone who has ever spent time running from site to site, late for a flight, train or just gotten lost in a big city. And, it's one of Oprah's favorite things, so you can't go wrong. The Footnanny's luxurious Foot Creams feature five key components (soy, shea butter, cocoa butter, vitamin C, and vitamin E) that work together to nurture the body through the feet. Top sellers include Lavender, Peppermint and Tea Tree. If you're looking for a great gift idea, Footnanny's Power Kits contain everything you need to restore and pamper your feet at home or on the road, including foot cream, a buffer, massage ball and socks. ($149.)
Start With Your Head
Neil Naturopathic hair tonics and formulas and grooming accessories just launched a gentle Scalp Massager and Comb ($25) which can slip easily into any stocking or travel bag. Safe enough to use daily, it's made from sustainable green sandalwood, and is a natural way to stimulate the acupressure points on the scalp to improve blood circulation. What this does is not only make you more alert (even with jet lag) but bring fresh oxygen and nutrients to the hair follicle and root, which increases hair growth and the overall health of your locks.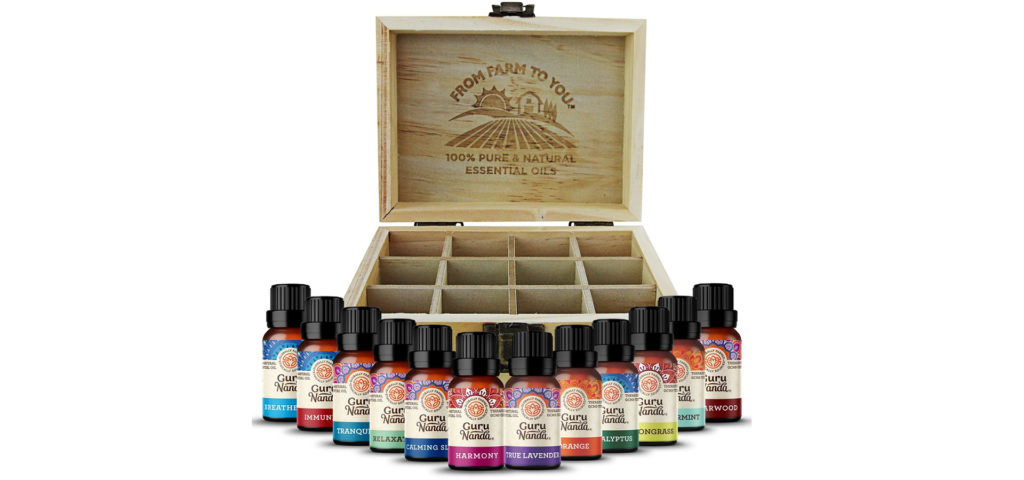 Traveling Aromatherapy
Guru Nanda is a collection of top aromatherapy essential oil blends and natural fragrances that smell lovely and also help boost your immunity. The brand's 12 Essential Oil Set comes with a dozen of their tried and true, direct farm-to-bottle, single notes and blends, along with a wood box that easily stores and maintains the quality, making it the perfect gift for all wellness lovers. Some of their most popular oils include, True Lavender for sleep, Breathe Easy for congestion and Harmony with Vitamin C properties that is a mood and energy booster. ($49.)
Compass to the Stars
Or at least your Zodiac sign. If you want to keep this close to your heart on your travels or need to grab a bit of bling for a gift this year, Tina Monster has new ZODIAC jewelry medalions ($129.) that are very detailed on both sides, etched in sterling silver, then gold plated and perfect for layering with other chains and pieces, plus you won't have to answer that age-old question anymore.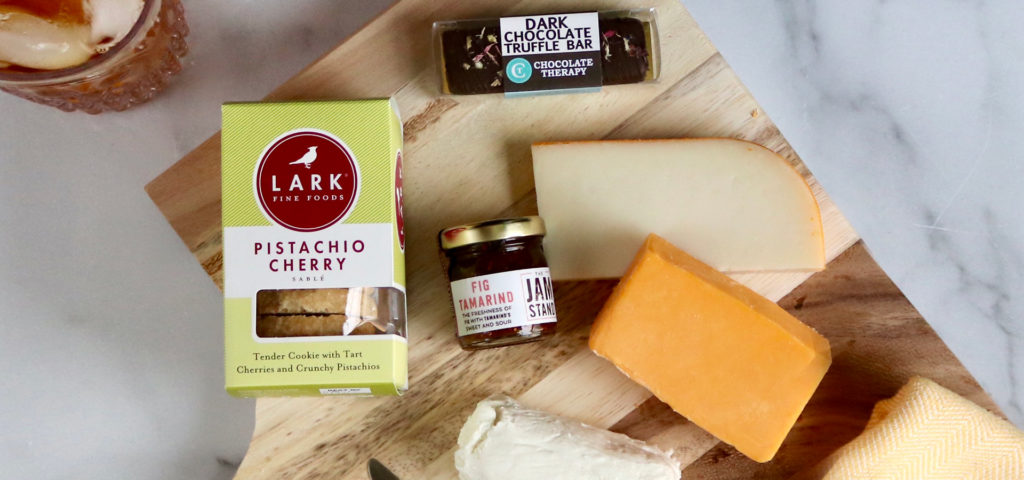 Cheese of the Month Club
(with music)
If you're looking for the perfect gift for your epicurean-minded friend or maybe you like to host a lot of gatherings yourself and want to mix it up. Curdbox is a cheese subscription box that delivers delicious hard-to-find cheese and food pairings from around the world to your door monthly. Each box includes three artisanal cheese types uniquely curated to tell a story; three perfect pairings from jams and spreads to chocolate and chips to crackers – in some cases charcoal; and a Spotify Playlist made specifically for the pairing. This is the gift that people will not regift but instead invite you over for a wine and cheese tasting party. ($49. Per month.)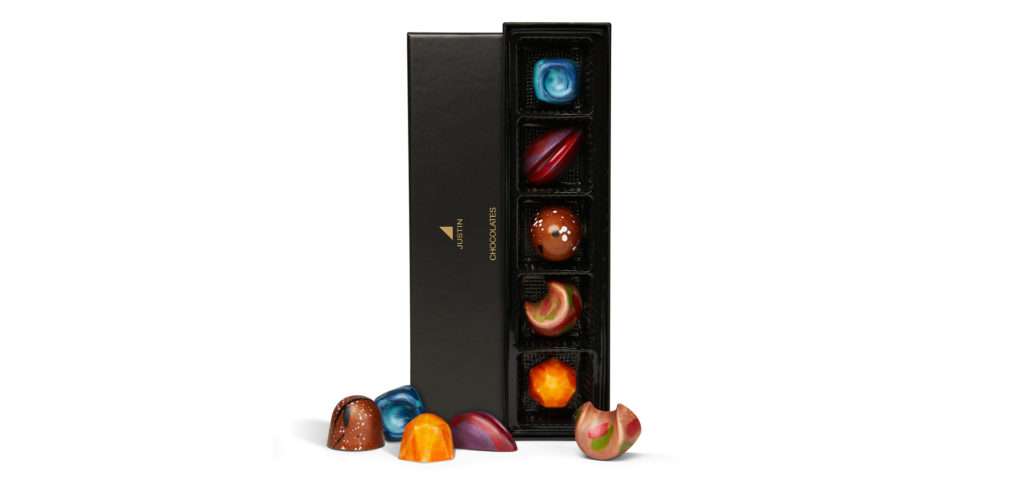 Chocolates from a Paso Winemaker
Wine connoisseurs know that Justin in Paso Robles makes some of the best wines and their ISOSCELES has reached cult status. Food lovers know that wine and chocolates are a great pairing. The Restaurant has just released JUSTIN chocolate truffles, made in-house with dark chocolate ganache, that you can now pair with a flight of your favorite vintages. The box includes an assortment of five ($25) that range from Passion Fruit, Strawberry & Basil, Sea Salt Caramel, Cabernet Dark Chocolate, and Hazelnut Praline.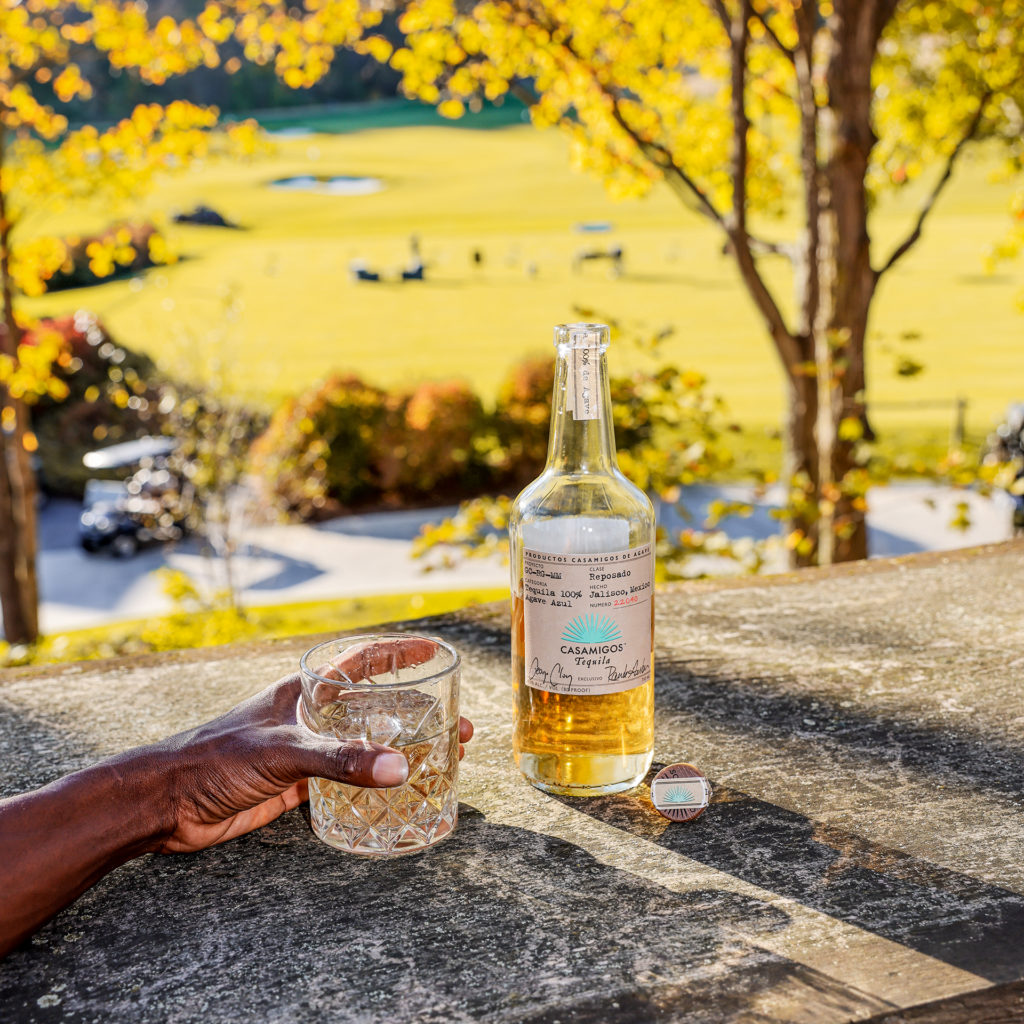 Casamigos but Make It Personal
If you love Tequila then you are familiar with the Casamigo collection by the charming actor George Clooney and his cool partner Rande Gerber with their signatures on the label. Well, now you can gift one of the three bottles (starting at $45.) or the whole trio from Blanco to Reposado and Anejo, and have them personally engraved. They have partnered with ReserveBar so that you can custom your Casamigos for holiday gifting.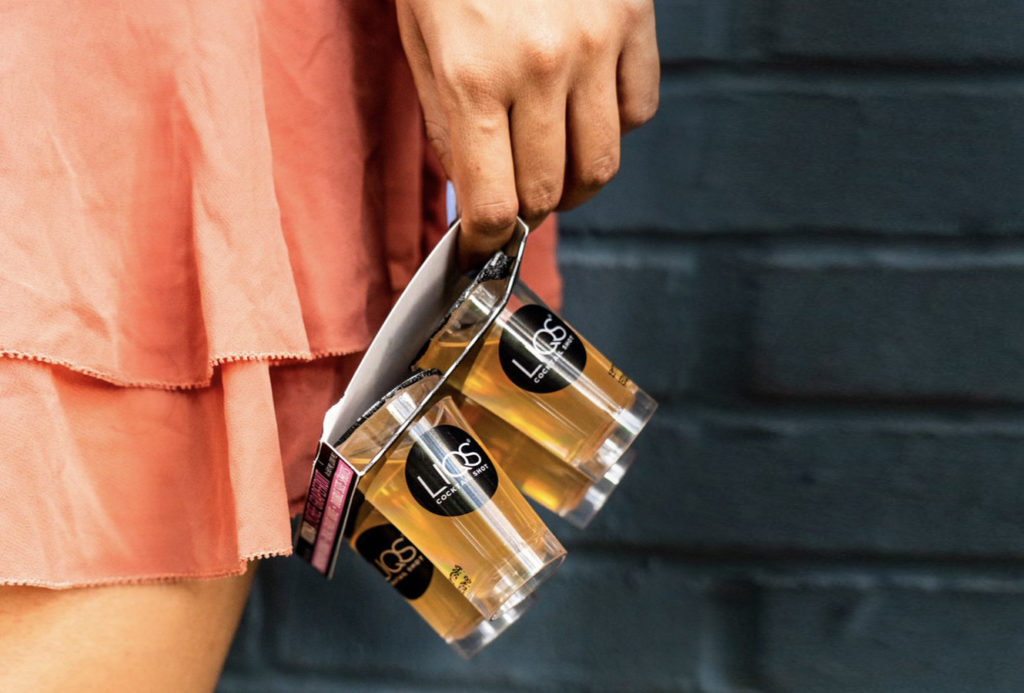 Traveling Shots
This is perfect for the glamper-camper on your list. We've all gotten used to canned wine and hard seltzer masking as a cocktail for the road and now we have LIQS vodka and tequila shots made with premium, six-times distilled spirits ($9.99.) From a lemon drop to a kamikaze, no need to pack any clunky bar gear and spend time mixing on the road when you want to party with friends. This is the new ready-to-drink scene with real fruit juice and natural flavors. As a healthier alternative, they are low sugar, gluten-free, low calorie and all-natural and available across the U.S. in liquor stores, venues and bars.