With restrictions beginning to lift around the globe, airlines are gearing up for a busy summer onslaught of revenge travel. TSA reported over 2 million travelers over Memorial Day weekend – the most since March of 2020.
While some of the top international carriers and domestic airlines in the travel industry are reinstating routes to Europe, Asia and the Caribbean, those concerned about airline safety post-COVID, and a few incidences of unexpected turbulence in the air, are looking to the current boom in flying private to ensure they don't have a bumpy ride. And, there are even some surprisingly affordable options that don't skimp on the frills.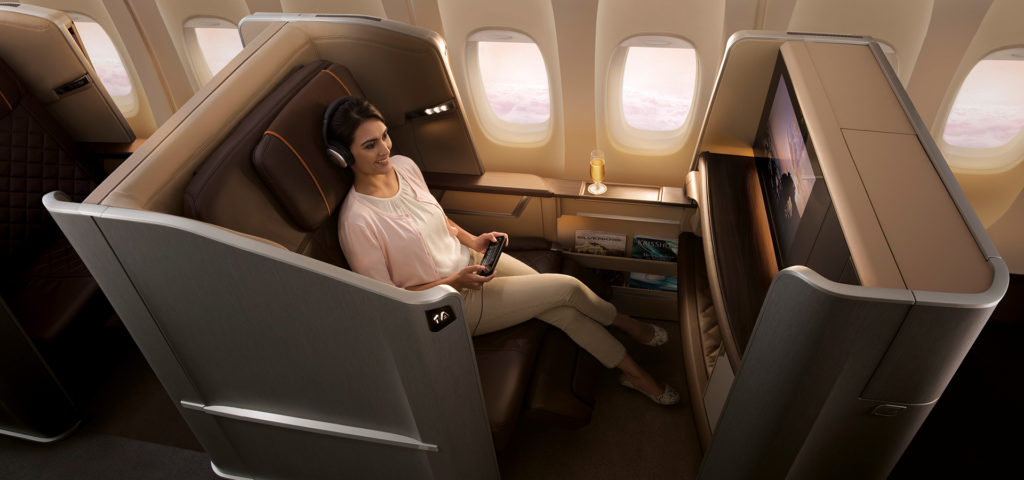 An Old Favorite Returns
On June 16, Singapore Airlines reinstated three weekly Los Angeles (LAX) to Tokyo Narita International Airport flights as a significant step in the beginning phase of rebuilding. This includes implementing a broad range of health and safety measures inflight that include HEPA filtration systems that replace all cabin air every three minutes on the Boeing 777-300ER aircraft that will be used on the route.
SIA is also in the throes of designing their premier Boeing 777-900 with a new first, business, premium economy and economy class cabins. With the return of First Class comes a premium staple only found aboard this airline: a choice of either Dom Perignon or Krug Grande Cuvee Champagne, plucked from one of the world's most exclusive inflight cellars.
The brand remains focused on the future and is preparing for when international borders fully reopen. This includes a focus on wellness, particularly for the long-haul flights, which remains a strategic priority moving forward and they are planning to introduce a new wellness partner in the coming months.
According to Joey Seow, Regional Vice President, Americas for Singapore Airlines, "Following the recent expansion of our ultra-long-haul nonstop flights to daily departures from New York, Los Angeles and San Francisco to Singapore, the restoration of this first, 5th Freedom destination from the U.S. is an important step in rebuilding our network to support a broader return to international travel as conditions permit."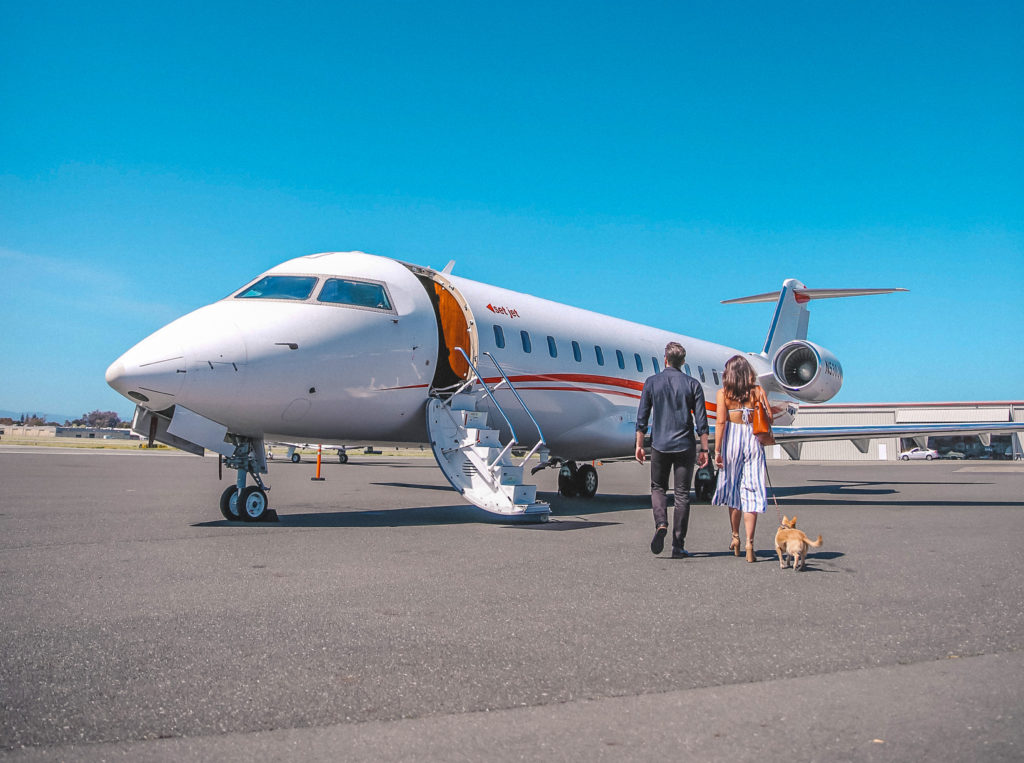 Domestic Jet Charter
The current airline safety protocol with the passengers and crew wearing masks and blocking middle seats might ease the anxiety for some apprehensive flyers but what about the airport crowds, long TSA lines and endless boarding delays?
Set Jet is a new membership-based private jet charter flight program bridging the gap between commercial and private has recently started a new weekly, non-stop service between Los Angeles and Cabo San Lucas with additional one-stop connecting flights between Cabo and the Bay Area.
The brand is also taking delivery of three new Challenger 850s with Ultra-VIP 15 seat interiors and will be launching service between Las Vegas and Los Angeles, Orange County and San Diego in the next month.
According to a Set Jet representative, "We are likely to add Salt Lake City as an additional destination city in the coming months and our investor group is currently aggressively pursuing the purchase of two Embraer Lineage 1000s for our coast-to-coast service connecting LAX and New York City."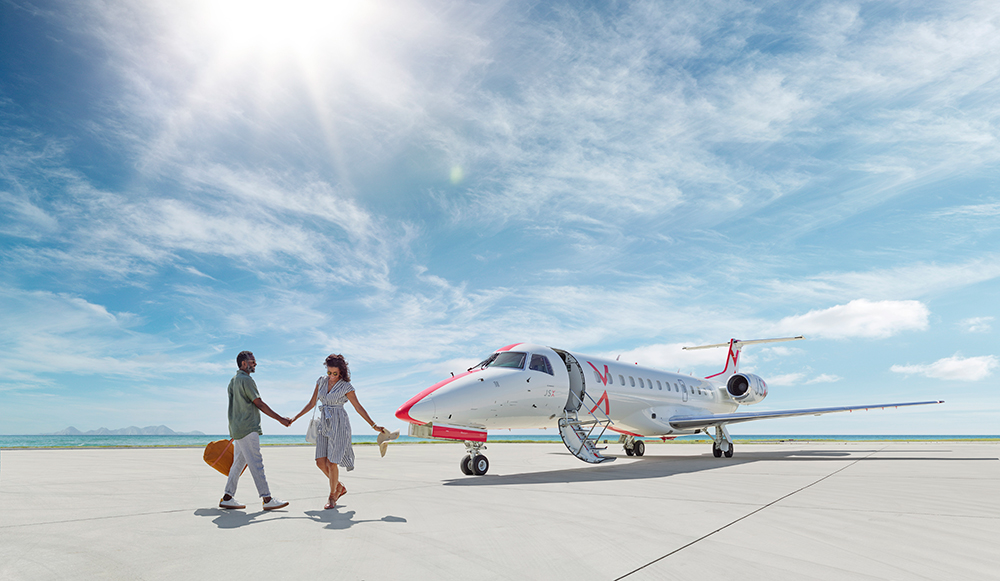 The New Face of Semi-Private
JSX was a pioneer in the affordable semi-private aviation game when they launched in 2016 as JetSuiteX. The brands anti-airport solution operates by flying between private terminals on 30-seat jets, while providing a crowd-free alternative to public air travel. And, the best part is flights start at only $99 each way.
JSX services several family vacation destinations across the country including Reno-Tahoe with ample hiking, kayaking, and skiing, as well as Phoenix, Arizona and Texas' top golf resort, Lajitas Golf Resort—home to award-winning Black Jack's Crossing and beaches of Destin, Florida.
New and notable routes include Las Vegas from San Diego or Oakland. This summer, JSX has also launched service to Monterey from Burbank and Orange County.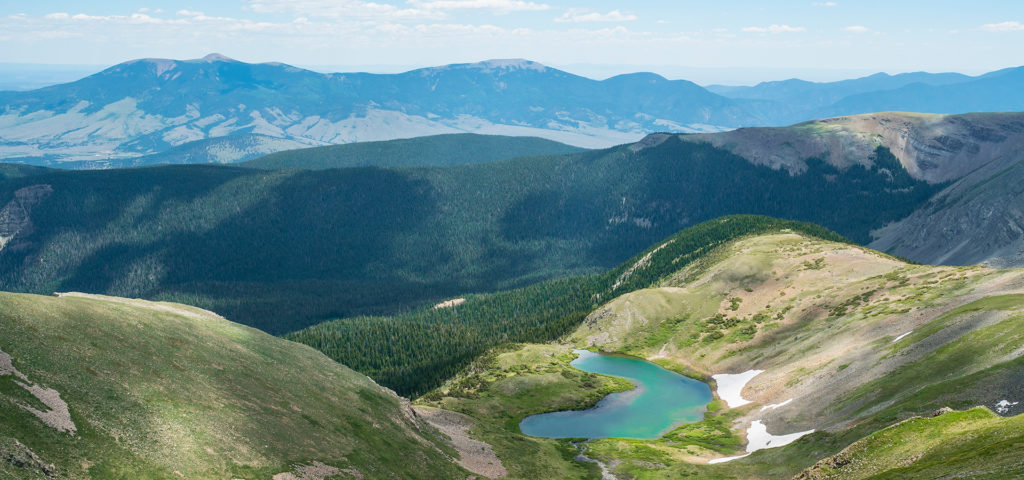 As the world's first carbon-neutral airline, TAOS Air, is resuming its Hawthorne to Taos service on July 1 after a long, COVID-imposed hiatus. This is the first time the airline is offering summer service from SoCal (in addition to their popular winter ski season service) because there is pent-up demand for outdoor exploration and there is plenty to do from hiking to kayaking during the summer months.
The flights will be on a twice-weekly schedule with all the perks of private air service including ease, safety and comfort with only 30 passenger seats, 30-minute advanced arrival, two free bags, among other amenities.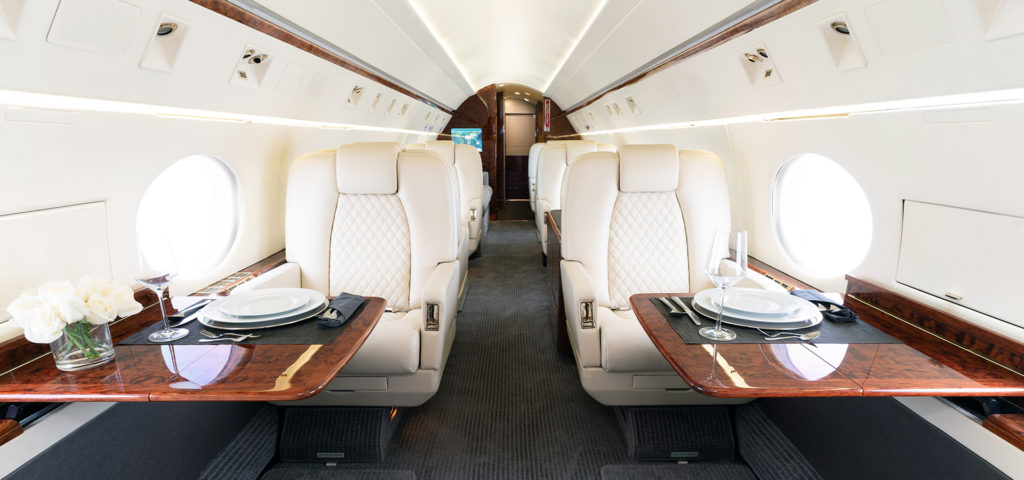 Hospitality and Private Jets
A few of the luxury hotel brands have decided to partner with private aviation and jet companies. Four Seasons Resorts was among the first when they launched over 5 years ago, offering service to Hawaii and Tahiti, which has expanded to organized journeys to Galapagos, Africa and the Seychelles among others.
The latest luxury hospitality company to join the private air fleet game is Montage International, who has announced a global partnership with elite private aviation company Jet Edge. The plan is to offer travelers and residents visiting any of Montage Hotels & Resorts, Pendry Hotels & Resorts, and Montage and Pendry Residences across the globe access to an aircraft.
Through this partnership, Jet Edge and Montage International will also host a series of bespoke events, kicking off at Montage Los Cabos with "Casa Crenn," an exclusive culinary partnership with America's only three-Michelin-starred female chef, Dominique Crenn. The six-day event celebrates the 10th anniversary of Atelier Crenn, the world-renowned restaurant in San Francisco.
To reach the dedicated Charter Sales Team for the exclusive Montage International partnership, please email montage@flyjetedge.com or call (818) 933-4418.