The United States is a vast and diverse country—and accordingly, its cities vary dramatically in their architecture. From the sleek modernism of Los Angeles to the historic French-meets-Spanish fusion of New Orleans, American cities offer a captivating journey through time and design. If you're an architecture buff—or just love a pretty building—here are the eight U.S. cities to visit for fantastic architectural views. Don't forget to book a tour while you're in each city to learn all about how each unique architectural identity has shaped its skyline and culture!
Art Deco Revival
Miami
Miami is a city that dances to the rhythm of its own architecture. Along the iconic Ocean Drive in South Beach, you'll find a vibrant collection of Art Deco buildings that date back to the 1920s and '30s. The pastel-colored facades, neon lights, and geometric designs transport you to the glamorous days (and nights) of the Jazz Age. Book a guided walking tour of the Art Deco Historic District to learn all the secrets of this distinctive style.
The Birthplace of Skyscrapers
Chicago
Chicago's skyline is a testament to American innovation in architecture. Known as the birthplace of skyscrapers, the city boasts iconic buildings such as the Willis Tower (formerly the Sears Tower) and the John Hancock Center. Architectural boat tours along the Chicago River offer a unique perspective, allowing you to admire the city's towering achievements while learning about its architectural history.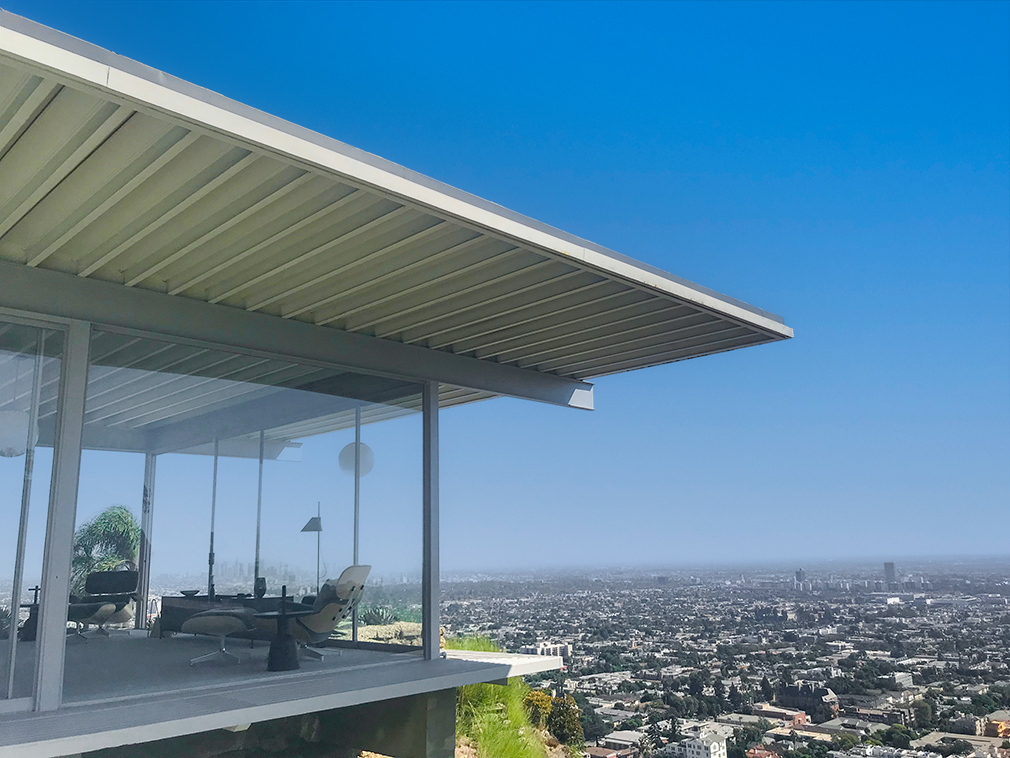 Mid-Century Modern
Los Angeles
The City of Angels is synonymous with mid-century modern architecture. Drive along Mulholland Drive to catch panoramic views of sleek, glass-walled homes that epitomize the architectural movement of the 1950s and '60s. The Stahl House, designed by Pierre Koenig, is an iconic example and offers tours of the iconic hillside home. If you're a fan of mid-century modern, LA is a treasure trove waiting to be explored.
Earthy Adobe
Santa Fe
Unique to the Southwestern region, Santa Fe's adobe architecture is a fusion of Native American, Spanish, and Mexican influences. The city's Pueblo-style buildings with flat roofs, exposed beams, and earthy tones are both functional and aesthetically pleasing. Visit the historic Plaza area and the stunning Cathedral Basilica of Saint Francis of Assisi to immerse yourself in Santa Fe's unique architectural character.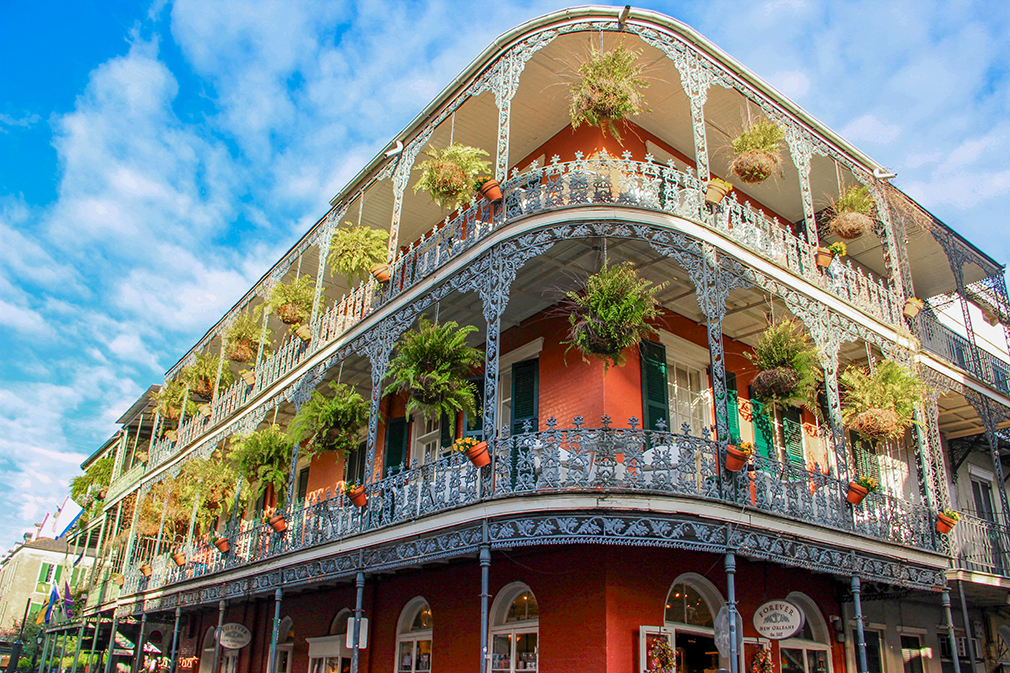 French-Inspired Charm
New Orleans
New Orleans is a city of rich cultural heritage, and its architecture reflects a unique blend of French, Spanish, and Creole influences. The French Quarter, with its wrought-iron balconies, colorful facades, and hidden courtyards, is a living testament to the city's history. A walking tour will let you experience the enchanting architecture of the Big Easy.
Colonial Heritage
Boston
Boston's rich history is reflected in its well-preserved colonial architecture. Walk the Freedom Trail to see iconic landmarks like the Massachusetts State House, Paul Revere's House, and the Old North Church. These buildings, dating back to the 17th and 18th centuries, stand as testaments to the city's role in American history.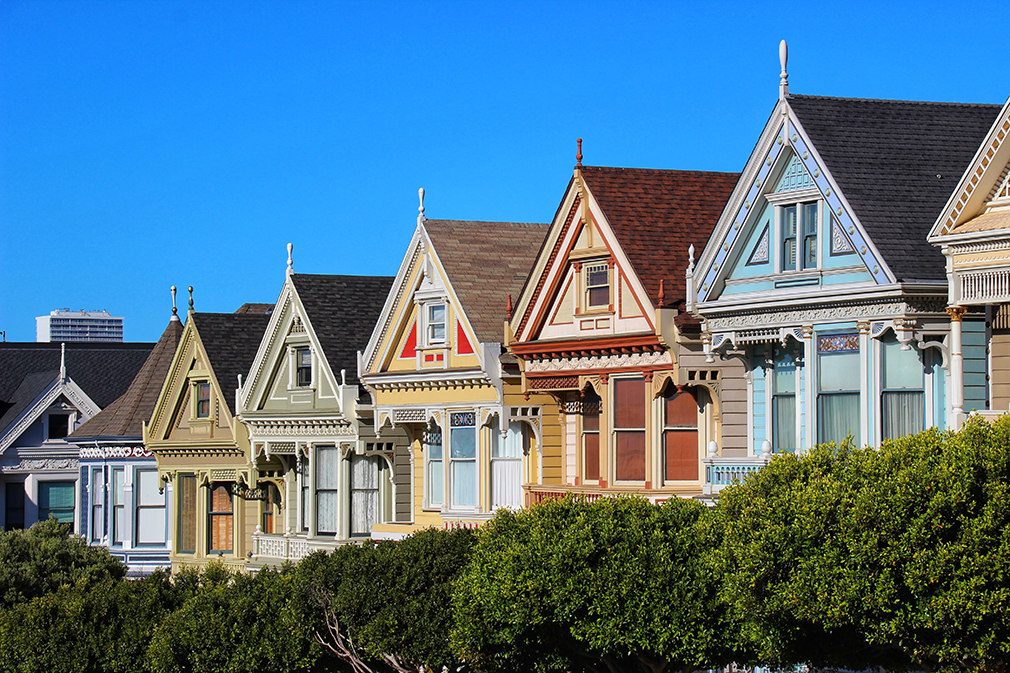 Victorian Splendor
San Francisco
San Francisco's eclectic neighborhoods are a tapestry of architectural styles, but it's the Victorian and Edwardian houses that steal the spotlight. Painted ladies, a row of colorful Victorian homes near Alamo Square, have become an iconic image of the city. Explore neighborhoods like Pacific Heights and Haight-Ashbury to discover ornate facades, intricate detailing, and charming turrets.
Historic Elegance
Charleston
Charleston's historic district is a preserved gem of the South's architectural past. With cobblestone streets and meticulously preserved homes, the city offers a glimpse into pre-Civil War grandeur. The Battery, a seawall promenade, is lined with stunning mansions showcasing Greek Revival and Italianate styles, making it a must-visit for architecture aficionados.