While travel did start to bounce back in 2021, it seems that we were almost stopped in our tracks once again at the end of the year by a new variant and flight cancellations. Despite all that, overall predictions for the new year remain optimistic and values are shifting. We decided to speak with some of the top operators in the business to see what the horizon might look like for the industry in 2022, and if you do plan to travel, what you should always do before you embark.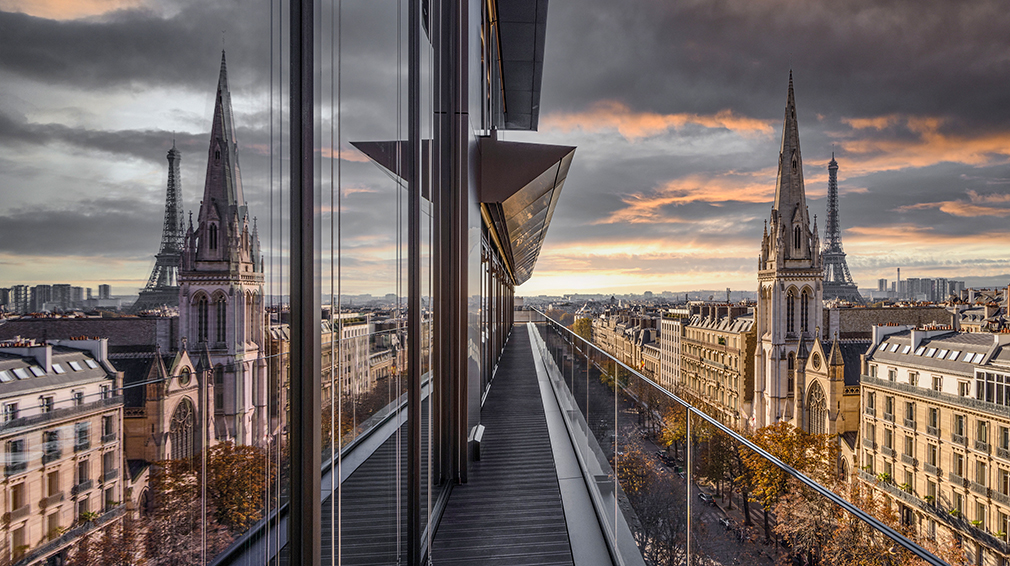 There is positive news out of England from LTI – Luxury Travel Intelligence despite the trying times, this has been a triumphant year for the luxury hotel industry. This global, members-only organization provides digital reporting for seasoned travelers to help them make informed decisions on hotels, restaurants, spas and nightlife that is based on honest, intelligent reviews.
According to a company representative, "Though we estimate that 45 percent of anticipated arrivals were understandably delayed or deferred, numerous new hotels did emerge." The company rated the 15 best with Paris is the big winner, hosting three of the top four for 2021
"Also trending, are boutique-sized residences, smaller-scale brands and individual, intensely passionate owners. Prioritizing guest engagement above all, the relaxed luxury model has truly taken off this year, while today's high-end hotel simply must possess an abundance of unique character and local flavor."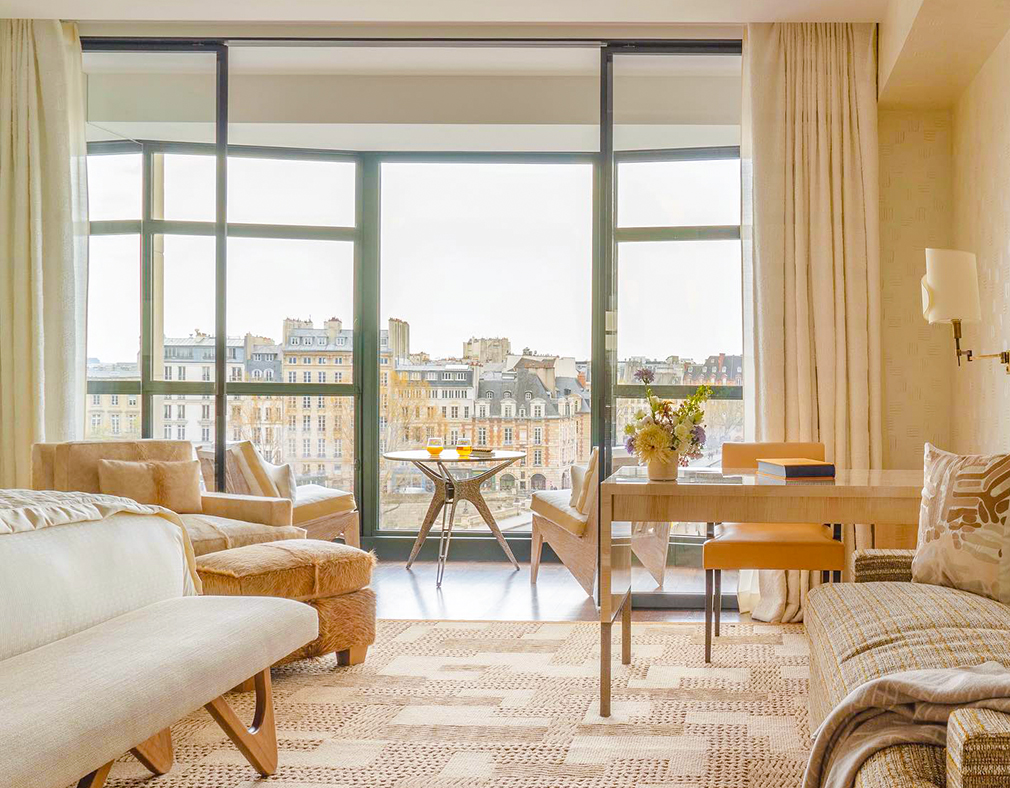 Here are the top six ranking hotels from LTI:
1. The Bulgari, Paris
Though it has the same designers – Italian studio Citterio Viel – as the jewelry brand's other hotels, this Parisian pad offers extra intimacy. Ceilings are low, colors muted and lighting seductive. We also love the travel-trunk mini-bars and huge bedrooms. The location, with lemon trees and lawns overlooked by the Eiffel Tower, is spectacular.
2. Airelles Chateau de Versaille, Le Grand Contrôle, Paris
All 14 airy bedrooms delight, their limited number creating an intimate feel, while the period furniture, spa and candlelit Alain Ducasse restaurant enchant.
3. Beaverbrook Town House, London
One of Britain's best country house hotels has come to West London. A huge investment from Beaverbrook's passionate owners (including chocolate-family heir Joel Cadbury.)
4. Cheval Blanc, Paris
LVMH Hospitality also likes to take its time creating: this new Parisian maison is its fifth hotel in 16 years. The centrally-located maison has four restaurants; Paris's longest pool, with a Dior Spa offering 30-minute 'happiness shots' for the time-poor.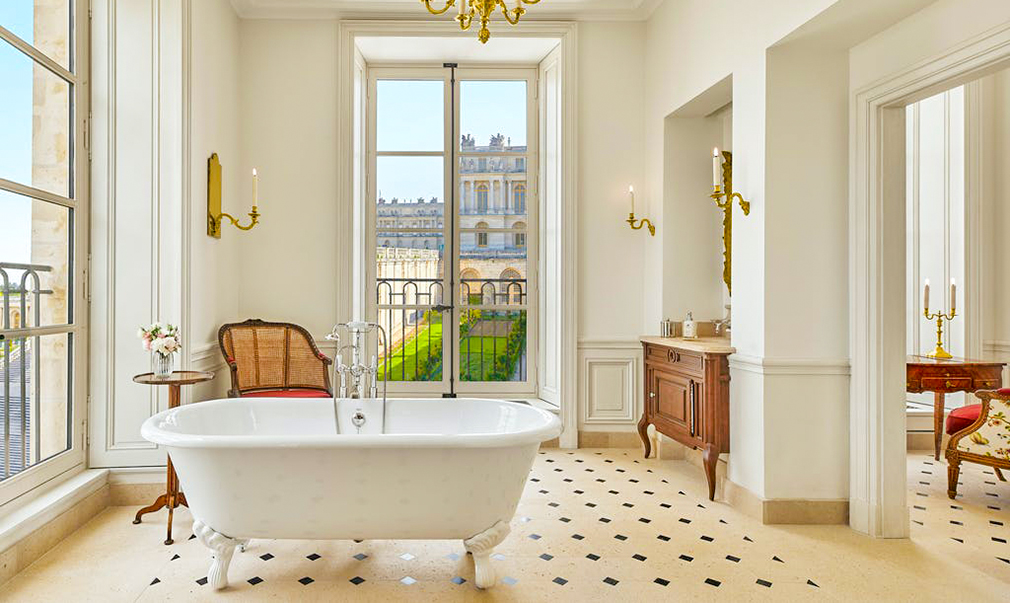 5. Mandarin Oriental Ritz, Madrid
Here is proof that a big brand, can boldly inject creativity into a landmark property while retaining its character. Infused with a Roaring Twenties air, Mandarin Oriental's fun reprise of Madrid's Ritz accentuates the building's heritage via Quique Dacosta's contemporary cooking and Jorge Vázquez uniforms for the staff.
6. Kisawa Sanctuary, Mozambique
This 750-acre sanctuary on beach-lined Benguerra Island, is devoted to sustainability: exceptional bungalows, Mini Mokes for freeform exploring and a coral reef. There's also a zero-waste restaurant, the use of local workforce alongside 3D sand-printing technology, inclusive Mozambican design and a sister marine research facility.
Membership to LTI is by invitation only. Paradise readers may use the Invitation Code INVITE400, which has a US$400 credit.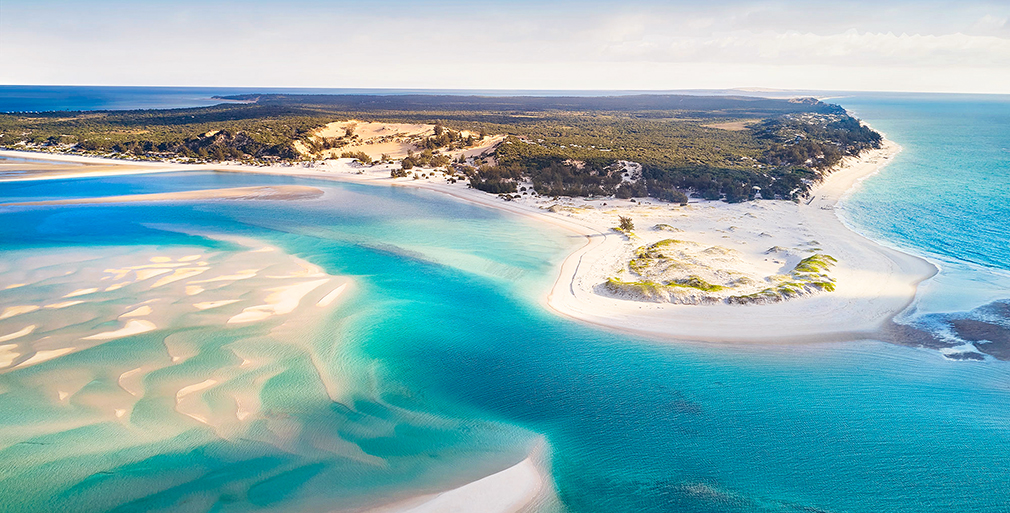 MMGY Travel Intelligence
MMGY Travel Intelligence is MMGY Global's industry research and insights division, offers proprietary data for travel industry decision-makers, including MMGY Global's Portrait of American Travelers® as well as DK Shifflet's TRAVEL PERFORMANCE/MonitorSM, which is comprised of the largest continuous consumer travel database in the industry.
Executive Vice President of MMGY Travel Intelligence Chris Davidson's shared the following insights with us for the coming year.
Overall, what are you seeing on the travel horizon for 2022?
Currently, I am tremendously optimistic about what 2022 holds for the travel industry. While the impact of Omicron on travel planning remains uncertain, the early data are encouraging. Vaccination rates continue to rise, and these vaccines appear to be highly effective in preventing serious illness from this new variant. From our research, travelers remain intent to travel even amid the lingering health risks of doing so. We do expect that business travel, while continuing to recover, will lag other traveler segments in its return to pre-COVID norms. But, given the effects of strong personal savings rates and an increasing confidence in booking longer-form vacations this year, we expect leisure travel to continue its impressive rebound throughout the coming year.
Any interesting global trends that you are seeing emerge?
We continue to closely monitor the growing impact of issues like sustainability and diversity, equity, and inclusion have on travel decision-making. Travelers are increasingly conscious of how their travel affects the environment as well as the local communities they visit. Destinations are also conscious of the importance of these issues and they continue to invest in research, product development, outreach, and engagement to ensure they offer visitors the experiences they value while benefiting their local communities and the residents who live in them. Our research indicates travelers are more conscious of these issues than they used to be and they're more likely than ever to prioritize visiting destinations they feel align with their values.

Top Train Travel
According to the recently released Portrait of the American Traveler report from MMGY Travel Intelligence, although there's a decrease in confidence due to the Omicron variant, American travelers are staying positive with 71% indicating they intend to take a vacation.
And, train travel, including overnight sleeper car rides, seems to be on the rise. Not only did the Orient Express La Dolce Vita just create several new Italian routes for 2023, but exploring Europe with Eurail and a Global Pass, seems to be a favored way to enjoy a scenic, less hectic route from city to city.
In 2021, U.S. travelers using Eurail on average visited 3 countries during their trip, with an average of 1.5 train rides per day. The number one stop was France, followed by Germany, Italy, Switzerland and The Netherlands.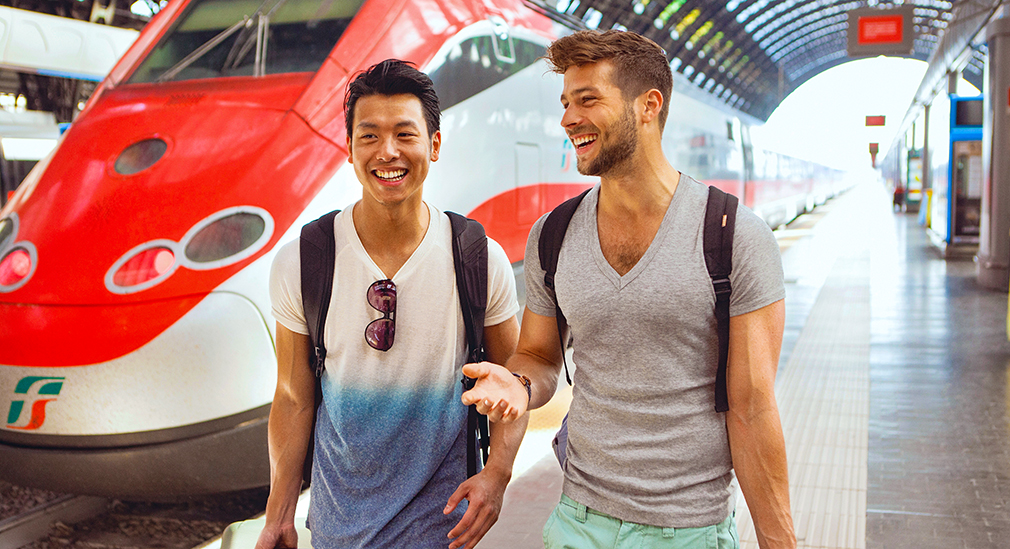 Newer Routes off the Radar
Exploring the Baltics with Eurail visiting the capital cities of Riga, Vilnius and Tallinn. Eurail Pass holders have access to ferry discounts in the region allowing them to access ferries that will take them from the Baltics to the Nordic countries.
Head deeper into the Balkans with a visit to Macedonia where you can peruse the Old Bazaar in Skopje or head out to stunning Matka Canyon for a hike.
Popular Routes to Plan Now
With the Intercités de Nuit you can sleep your way from Paris to Toulouse and continue to Latour de Carol on the Spanish border. You can also travel to Briancon in the Alps, near the Italian border.
The EuroNight Lisinski is a relaxing way to travel from the Croatian capital of Zagreb to Munich or Zürich, a great itinerary to explore some of the best holiday markets in Europe.
During winter sports season the Snälltåget night train from Malmö to Åre is a great way to travel through the Swedish countryside. You can relax in the comfort of your cabin as you travel north and when you awake the next morning you will be in Åre ready to hit the slopes at the popular Åre ski resort.
Popular Scenic Routes
Running between Bergen and Oslo, the Bergen Railway lets you experience the best of the Norwegian landscape, complete with fjords, waterfalls, mountains and frozen lakes.
The Bernina Express is a breathtaking train ride through the snow-capped mountain scenery of Switzerland. Take in views of dynamic glaciers, alpine lakes and rolling countryside.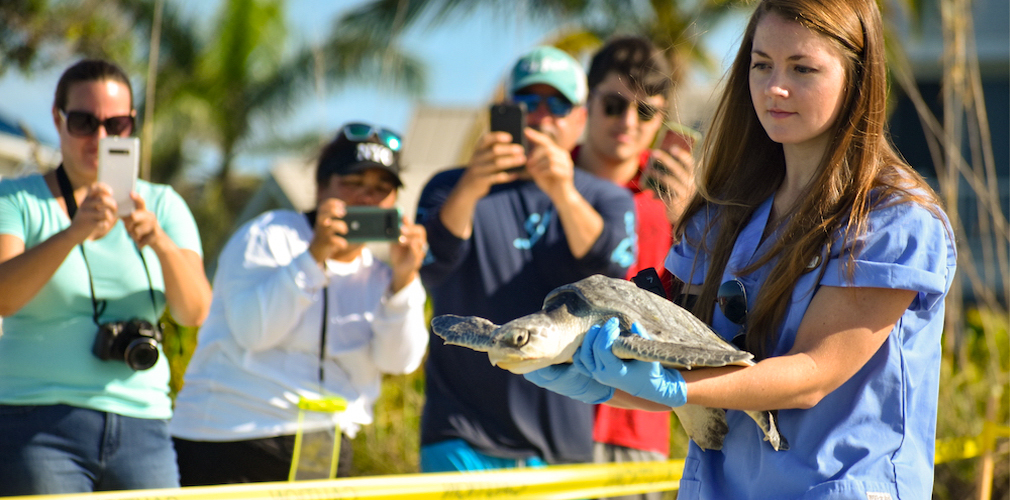 Be a Kind Traveler
Kind Traveler aims to empower travelers in making it easy to make a meaningful positive impact in the communities they visit through its Give + Get hotel booking platform. This unlocks exclusive hotel rates and perks from curated "Kind Hotels" with initiatives to advance wellness, sustainability, and community, when you give a donation to a locally vetted charity that positively impacts the community you are visiting, or a charity of choice.
According to Jessica Blotter, CEO & Co-Founder of Kind Traveler, "This desire travelers have to give back is driven by the need to know how one's travel dollars are being reinvested in the local community. In fact, as recently pointed out in Booking's latest 2021 research study, over two-thirds (68%) of travelers want the money they spend when traveling to go back to the local community, while a further 43% intend to support local communities and economies through more thoughtful choices."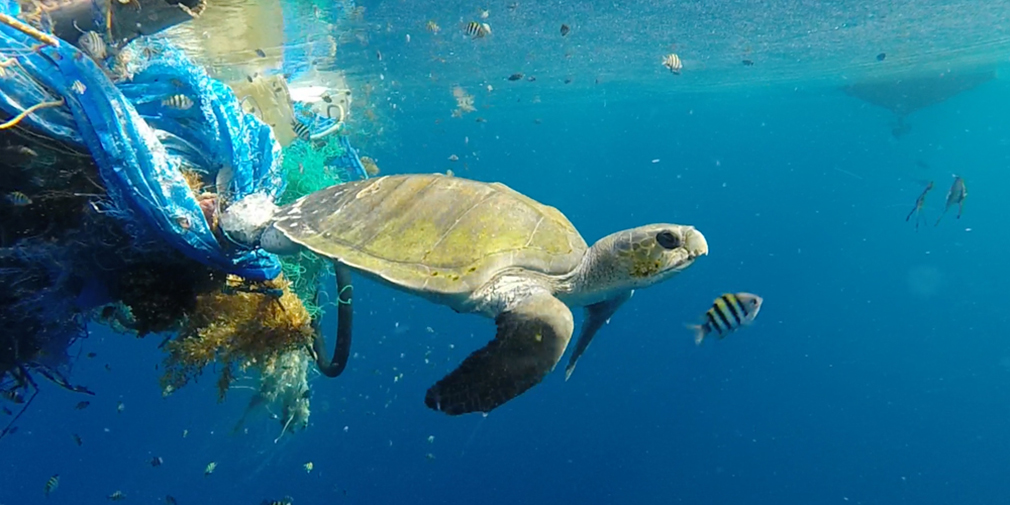 Blotter's Travel Predictions for 2022
Impact tourism opportunities, also known as traveler's philanthropy, will continue to accelerate as it remains a key driver to rebuild communities decimated from Covid-19.
97 percent of charities that depend on foot traffic, events, and other fundraisers, lost critical funding due to Covid-19 as reported by Charities Aid Foundation of America. Impact tourism, as defined by the Center for Responsible Travel (CREST) in its Impact Tourism Handbook, as "tourism that makes strategic contributions of time, talent, and treasure to social and environmental projects in destinations. This includes tourism businesses, travelers, and organizations in partnerships with host communities. Impact tourism is not about impulse giving or collecting loose change for charities without further touchpoints. Rather, it is about generating, in an organized and strategic manner, tourism company and visitor support for local community projects through true partnerships. It is also about integrating impact tourism into the core experience of responsible travel to ensure healthy communities are the basis for a healthy tourism sector."
Furthermore, the psychological benefits of giving, whether it be through donation or volunteering, include evoking feelings of connectivity, happiness, and a greater sense of purpose (Cleveland Clinic: Giving is Good for Your Health). This is the perfect storm for the travelers that seeks to have a connected and meaningful travel experience.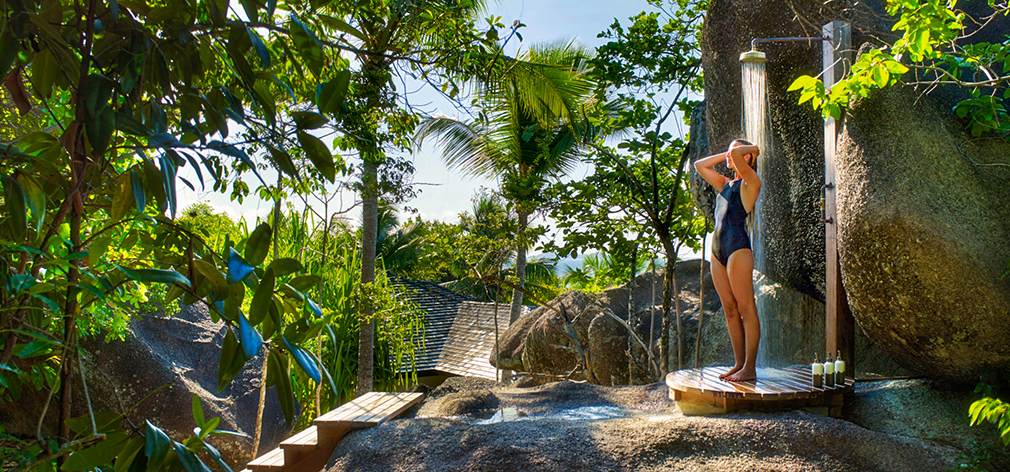 Higher standards and new, visible metrics for measuring sustainability and climate action for tourism businesses will be expected by travelers.
It's no longer enough to simply have a 'don't wash my towels' program for hotels. Consumers will expect transparent sustainability initiatives and policies to be actively communicated. As travelers try to minimize or eliminate their carbon footprint, divert waste from landfills, avoid plastics, and eat more plant-based foods in traveling more sustainably, travel businesses will also be expected to help make it easy for travelers to live and travel according to their values. Travelers will be looking for communications from tourism businesses that convey how they are diverting waste and plastics from landfills, products sourced locally and sustainably, percentage of local people employed, marine and land assets protected, and renewable energy resources used, to name a few.
Positive impact experiences and voluntourism opportunities that deliver measurable impact metrics will grow.
There is a values shift taking place where destinations seek quality over quantity of visitors and aim to attract responsible travelers committed to longer stays and those who value taking care of the community and environment in the destinations they visit. Responsible travel not only creates rich, memorable experiences that are educational and drive self-development and global awareness – but also provides a pathway to create measurable impact metrics for destinations.
A few examples of the positive impact travelers can make when they book Kind Hotels include providing three weeks of food to three rescued wildlife patients with the Clinic for the Rehabilitation of Wildlife (CROW Clinic); giving sponsorship for two students to receive environmental science education from UC Davis Tahoe Environmental Research Center; and providing 30 meals to families facing food insecurity and hunger with Three Square Food Bank.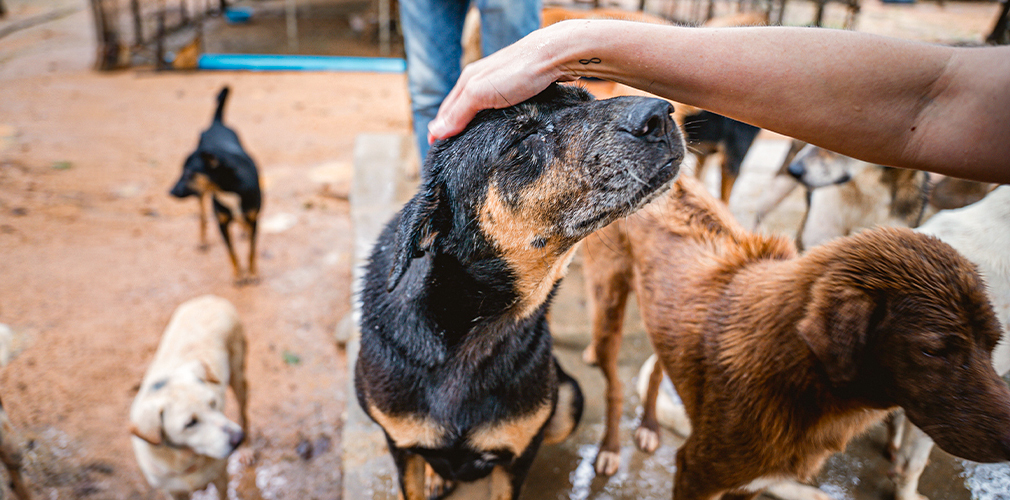 Kayak Travel Predictions for 2022
Kayak is an American online travel agency and metasearch engine offered in 30 countries and available in over 18 languages. For 2022 travel trends and insights for the New Year, here are some highlights from Steve Hafner, CEO of KAYAK.
Montana and Colorado are HOT! Outdoorsy destinations are dominating this years' top trending list with Colorado and Montana making up 4 of the top 10 trending destinations for 2022, with an increase in search share of at least 46% compared to 2019.
Workcations are on the rise. With a growing demand for blending the flexibility of remote work with leisure travel, over 40% of Gen Z plan to take a workcation in 2022.
Last-minute trips continue to thrive. The booking window for flights are shrinking when compared to two years prior, especially for international travel where searches for flights within 7 days have increased 50% as travelers become increasingly more flexible in their travel plans.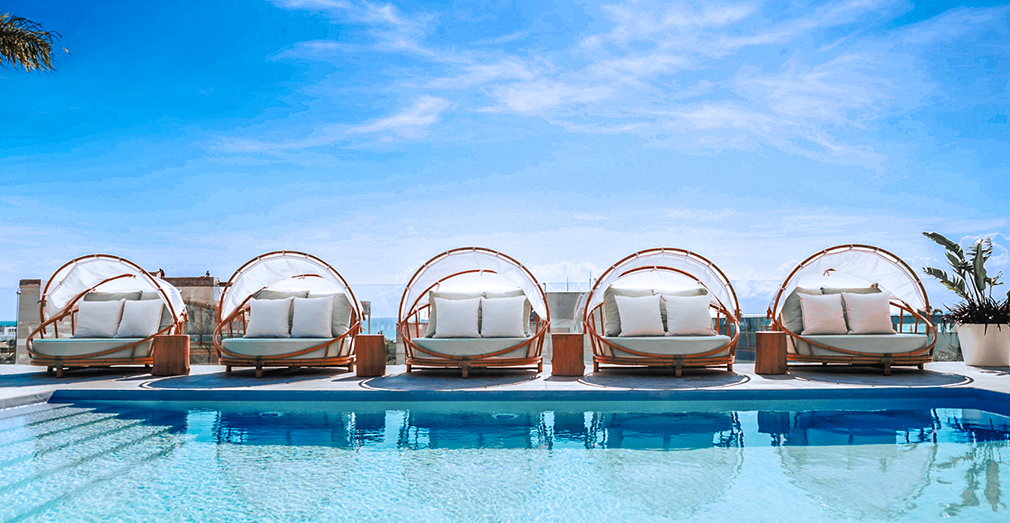 Most Popular Destinations for 2022
Cancún, Mexico
Orlando, Florida
Honolulu, Hawaii
Las Vegas
Denver, Colorado
Miami, Florida
San Juan, Puerto Rico
Maui, Hawaii
Los Angeles
Phoenix, Arizona
Top Trending Beach Destinations for 2022
Destin, FL: 345.51% increase in search share
St. Croix, U.S. Virgin Islands: 120.56% increase in search share
Punta Cana, Dominican Republic: 109.17% increase in search share
Punta Gorda, FL: 99.13% increase in search share
George Town, Bahamas: 60.9% increase in search share
Cancún, Mexico: 57.43% increase in search share
Hilton Head Island, SC: 57.13% increase in search share
Sarasota, FL: 50.86% increase in search share
Liberia, Costa Rica: 50.04% increase in search share
Bonaire, CB: 44.49% increase in search share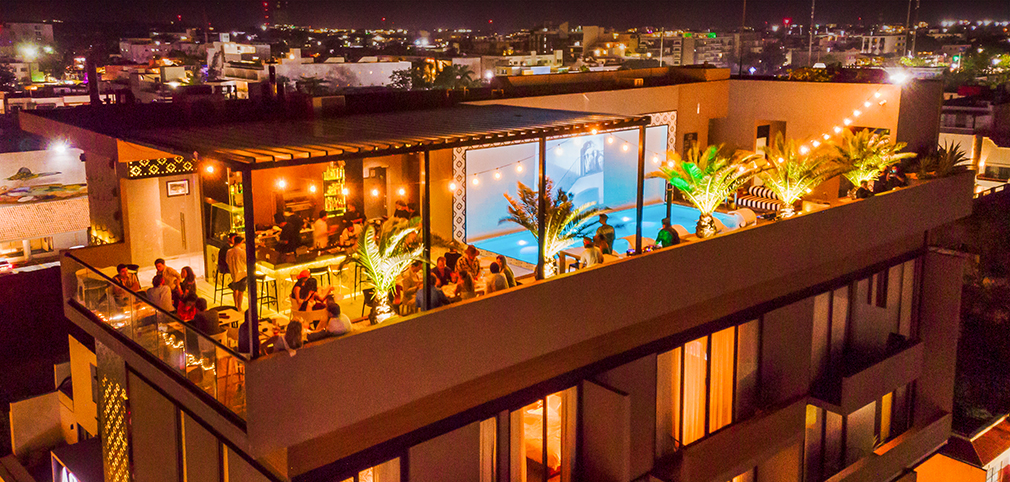 International Wallet-Friendly Destinations
Mexico City, Mexico – May is the cheapest month to book.
Toronto, Ontario- February
Montreal, Quebec- February
**Bogotá, Colombia- February
Vancouver, British Columbia- January
Cancún, Mexico- January
Santo Domingo, Dominican Republic- January
San José, Costa Rica- May
San José del Cabo, Baja California Sur, Mexico- January
Puerto Vallarta, Mexico- January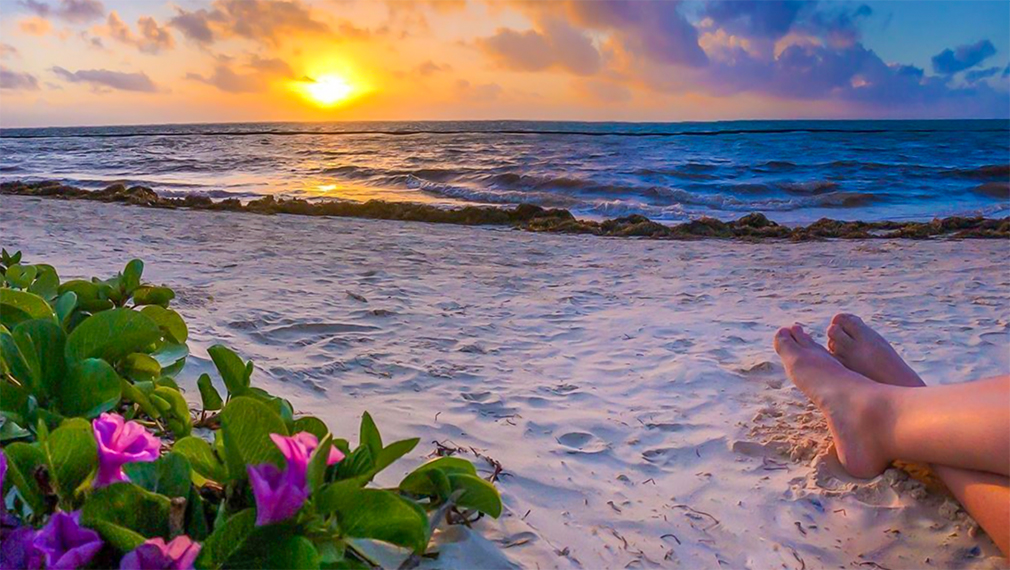 Budget Caribbean
Cheap Caribbean is an award-winning online travel site that spotlights great package deals to some of your favorite island destinations.
As for the top Destinations for early 2022: Travelers are seeking tropical escapes for their first 2022 getaway. Mexico remains the most popular destination, with destinations located on the Pacific Coast such as Los Cabos and Puerto Vallarta experiencing a rise in demand compared to previous years. Punta Cana in the Dominican Republic has also seen an increase in bookings.
Party Size: In a recent trend shift, travelers are opting for individual experiences and more intimate settings than in fall 2021. Early 2022 bookings have seen reduced travel party sizes, with less family/group travel and more adult travel.
Length of Trip: The possibility to work from home, paired with the pent-up travel demand, has resulted in travelers wanting to expand their trip for as long as possible. In fact, Cheap Caribbean noticed a 9% increase in length of stay for trips slated for early 2022.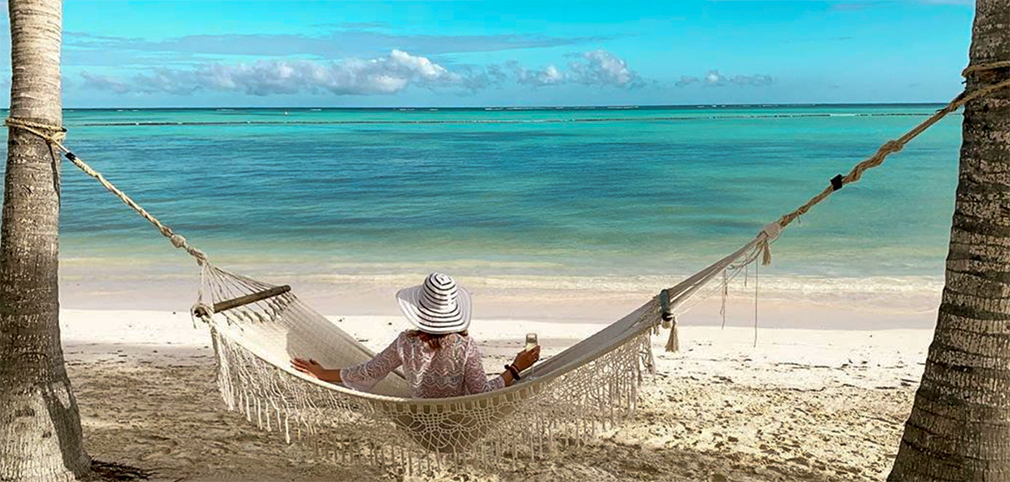 Do Not Leave Home in 2022 Without This
The past year of travel has been filled with uncertainties, and weary travelers are buying more travel insurance according to Berkshire Hathaway Travel Protection's annual State of Travel Insurance Survey.
BHTP Vice President, Carol Mueller shares her travel foresights.
Overall, what are you seeing on the travel horizon for 2022?
Travelers will continue to be challenged in 2022 by cancellations and disruptions related to the pandemic. There is no quick fix in sight for pilot shortages, rental car shortages and overall trips getting pushed and rescheduled, despite the increase in travel demand. Patience and flexibility will need to be the core of 2022 travel planning.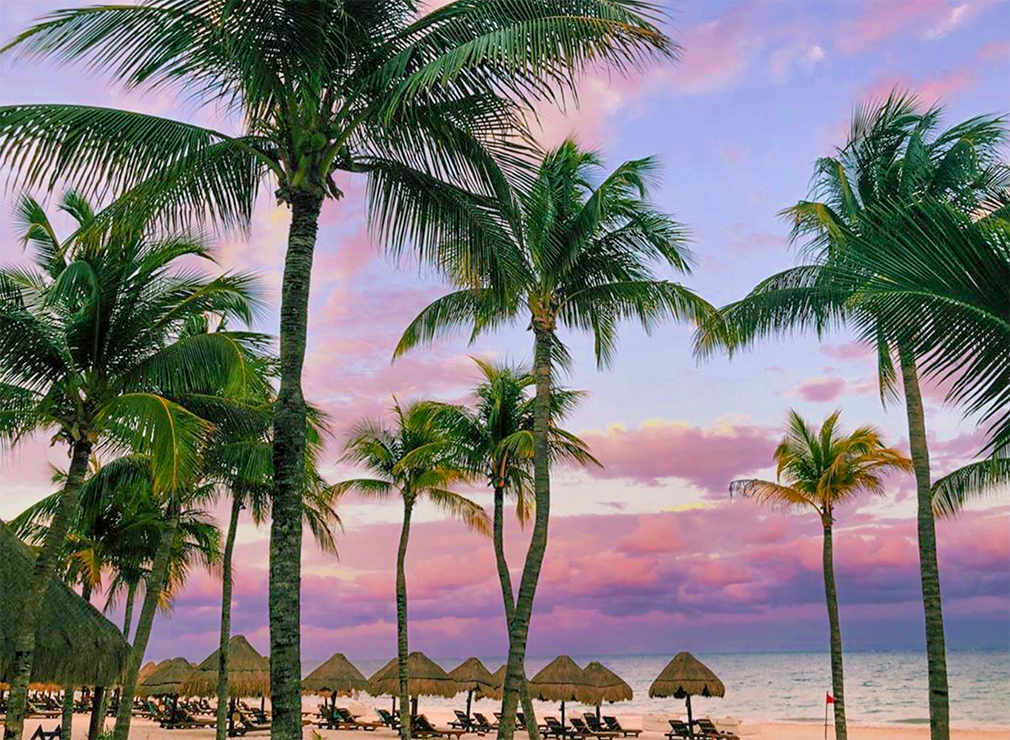 Any interesting trends that you are seeing emerge?
We've seen an overall increase in travel insurance purchases, and the increased popularity of road trip travel appears like it is here to stay for a long time. It's a way to avoid crowds and gain greater travel flexibility, which gives travelers more peace of mind as we experience different variant waves.
What should people know about travel insurance 'dos and don'ts' when booking a trip?
One important to-do is to purchase travel insurance as soon as possible after purchasing your trip. Don't wait until right before the trip because you may miss the time window for having certain types of coverage. Also, some policies may contain coverage you don't need, so shop for a plan that is best for the type of trip you're taking. For example, BHTP offers a version of our popular ExactCare plan called ExactCare Lite that is tailored to road trip travel so customers are not paying for coverage they don't need, like for flight disruptions or baggage coverage.