When embarking on a South American journey to Peru, images of trekking to Machu Picchu's ruins or wandering the labyrinth of villages near Cuzco probably spring to mind. But more recently, surfers, swimmers, and sunbathers are discovering the country's 1,500-mile-long shoreline.
The bounty at sea level includes a narrow 1,500-mile strip of coastal desert along the Pacific Ocean, with a stunning shoreline, rocky cliffs, turquoise tidepools, rock formations erupting out of the sea, and soft-grained, red and black volcanic sand beaches.
Here are the best strands scattered along the coast —and the best spots to see whales and green sea turtles along the way.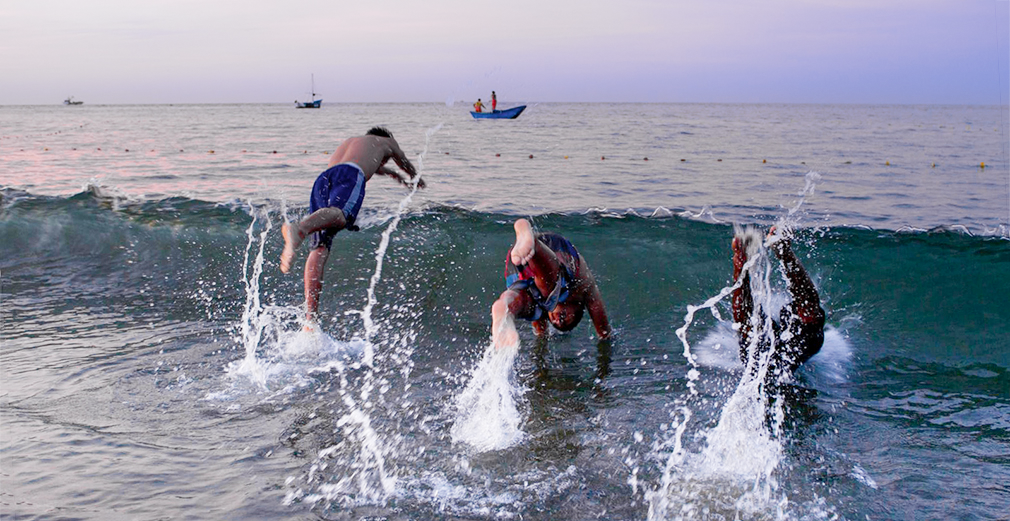 The North Coast
Twenty years ago, Máncora was little more than a fishing village on the northern coast. Now, it's a beachy getaway whose main street through town is the Pan-American Highway. Along with tin-roofed cafes serving a variety of cuisines and lively nightclubs, this is a surfing hotspot.
The Beaches: At the center of town, Máncora Beach delivers Peru's only warm-water break; the largest left-hand point break in the world; and some of the country's best waves and warmest water (especially February to April). And with gentle inside sets, weak shoulders, and waves that aren't too steep, it's a great beach for beginners to rent a board and learn from professionals at one of three surf schools. The safest time to surf here is at mid- or high tide when dangerous rocks are well covered by water. High season is mid-December to March.
South of town, several luxury hotels set back from the beach and buffered by palm trees and grass claim a privileged stretch of Las Pocitas, one of Máncora's most beautiful beaches. Though not ideal for swimming or surfing, it's a great place for long beach strolls and leisurely lounging.
Just south of there, Vichayito is a good rock-free swimming beach, ideal for kitesurfing and windsurfing when the winds are strong from April to November.
Fifteen minutes south of Máncora, Los Organos offers cafes, surf schools, and Playa Organitos, an uncrowded beach. Perfect for naturalists, here you can observe endangered sea turtles (mostly green) that congregate around the Puerto Ñuro fishing pier or watch them on boat trips. More than 300 turtles have been tagged by scientists tracking their migratory patterns, growth, and reproductive success. You might also spot whales — typically humpbacks and occasionally sperm whales and orcas — via a whale-watching operation that's run by biologists.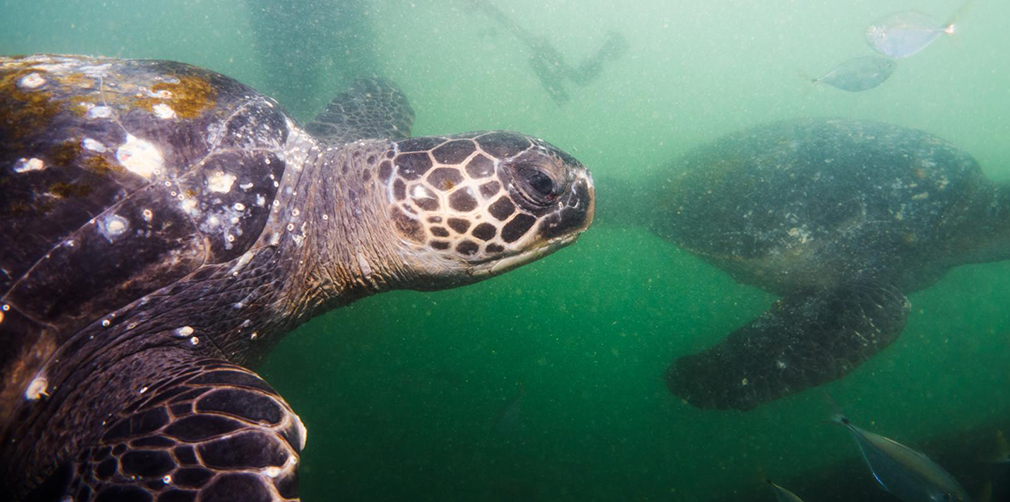 No longer the party town that drew John Wayne, Paul Newman, and other big stars in the 1950s and '60s, and where Ernest Hemmingway once caught a 700-pound marlin, Cabo Blanco long ago lost its big-game fishing sparkle. However, its stunning location remains, some 750 miles north of Lima, with secluded white-sand beaches and clear turquoise waters. More importantly, surfers have discovered its exposed point break with consistent year-round surf, offshore winds from the northeast, and a perfect left pipeline called the "Peruvian Pipeline" that inspires passion among worldwide surfers. It's not for beginners, though, as the waves break over a rocky reef. Expect the best conditions between October and January, good weather year-round, and light rains from November to March.
Best time to go: The summer season from January to March is a popular time to go to Máncora, Vichayito, Los Órganos, and Cabo Blanco. Another good period is between July and October when the weather is pleasant, and it coincides with the whale-watching season. For surfing in the north, October is a good time as the waves start to grow.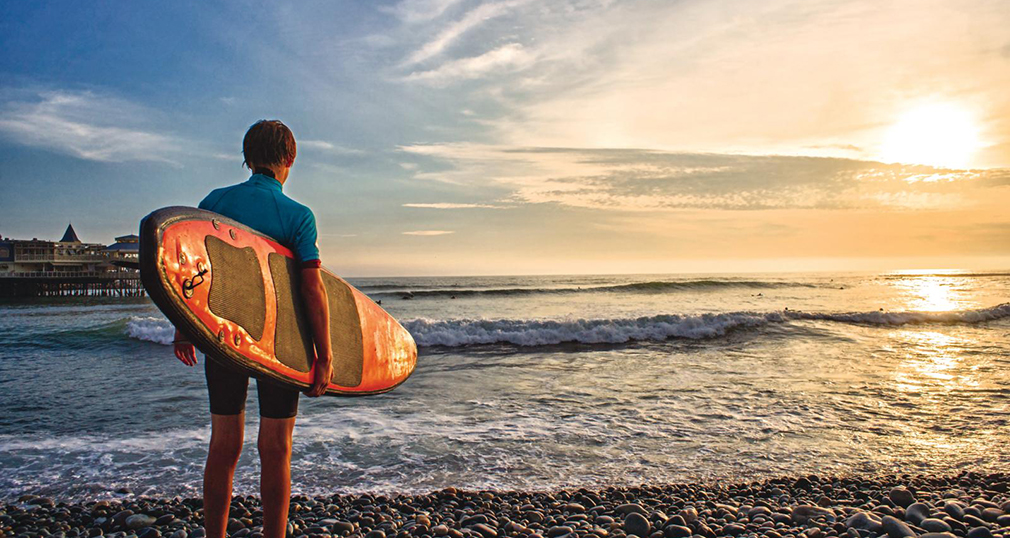 The Central Coast
On Peru's central coast, 20 minutes north of the colonial city of Trujillo, the sleepy seaside community of Huanchaco is one of the country's standout beach destinations. Go for the beautiful beach; inexpensive seafood restaurants perched on the sand (ceviche, anyone?); fishermen who bring their catch ashore on caballitos de totora (pre-Columbian-style reed boats); and waves that are good all year long. Huanchaco is ideal for surfers of all levels. Waves are gentle and there is a left-hand point break you can count on every day. The best weather and slightly bigger waves appear in winter (May to October). If you're not a surfer, hire a ride on a fishing boat for a different view of the beach.
The Beaches: An hour north of Huanchaco, Chicama answers every surfer's dream — to ride the longest wave in the world, more than two and a half miles long. This classic point break produces an epic left-hand wave that can be ridden for up to four minutes of surfing bliss. It's a smooth, gentle ride that even beginners can handle. No wonder Chicama attracts surfers and wannabes from around the world. The only downside is having to fight currents when paddling back to the peak, but locals offer boat rides from the end of the wave to the take-off point. Think of them like ski lifts.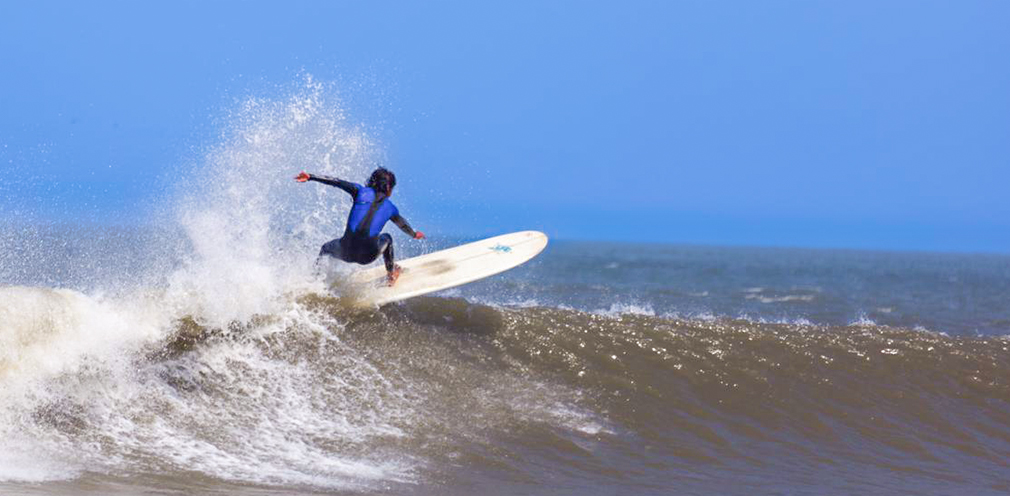 If your time is short, work in some beach time in Lima's Miraflores district at Playa Waikiki, an ideal place for beginners to learn how to surf. It brims with plenty of surf rental shops and schools for riding soft rolling rights and lefts. Do not miss the stunning sunsets, either. For Lima's best wave, La Herradura in the Chorrillos district promises long waves, strong, fast, and steep, with heights ranging from six to 12 feet.
The best time to go: Huanchaco's beach is from November to April. This year, however, since there will not be a cold winter because of the El Niño phenomenon, people still go to the beach to swim or learn to surf during this season. As for Chicama, the surfing season starts in April when long waves are ideal for surfers.
The South Coast
Between Lima and Paracas, three and a half hours south, there are many beach day options. Keep in mind that the water along the southern coast is always cold (57 to 68 degrees fahrenheit), so wetsuits are necessary. Conditions for surfing are best in winter between April to October; waves are smaller in summer but better for beginners and intermediates.
The Beaches: One of the favorite beaches among Limeños lies an hour south of Lima on a stretch of coastline near the seafront town of Punta Hermosa. There is something for everyone in this area: sunbathing on a good day, beach volleyball, paddleboarding, cycling, gentle waves for beginners, and monster waves for the pros. Come to watch the pros ride those big waves (among the biggest in South America) in the most prestigious surfing competitions at Punta Hermosa's Pico Alto ("high peak"). There, swells that can exceed 40 feet will pummel and pound a surfer who has paddled short of the top and missed the wave.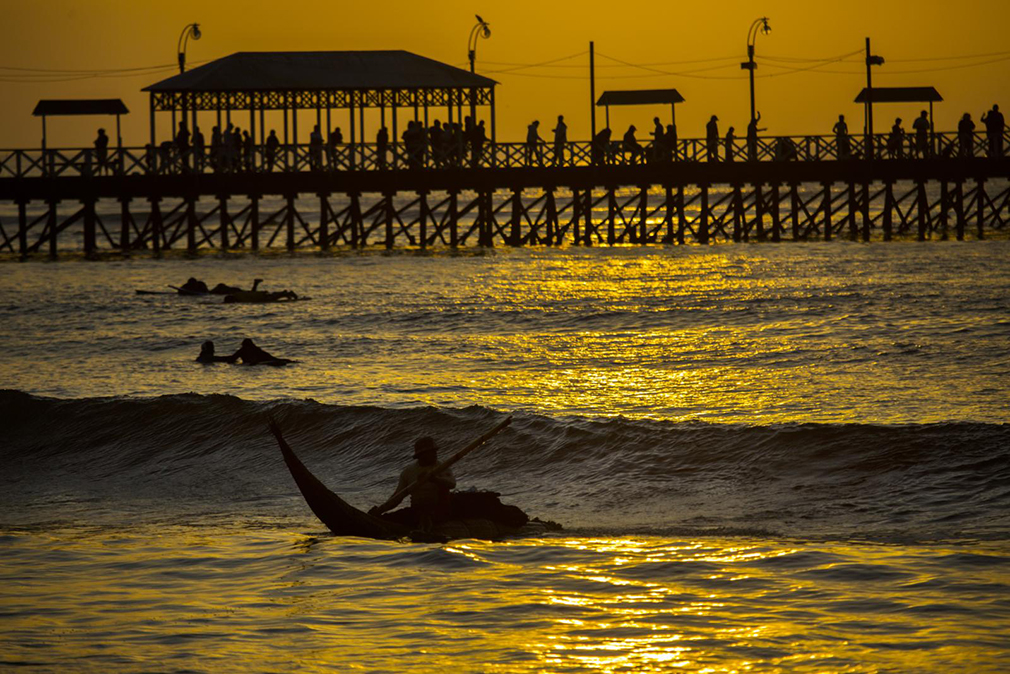 Another hour down the coast, you'll find the fishing village and surfing hotspot Cerro Azul mentioned in the Beach Boys' 1962 hit, "Surfin' Safari." Families love the village charm, fishing pier, stands selling fresh fish, and the crescent of fine sand. Surfers of all levels (when the waves are not too big) can catch a left point break that begins with an easy paddle out to Eagle Rock and ends with a gentle finish alongside a long pier.
Best time to go to Lima: According to local municipalities, the best time to visit La Herradura Beach is December through March; Punta Hermosa Beach and Pico Alto Beach are nice to visit year-round; the best time to visit Waikiki Beach is between December and March; and visit Cerro Azul Beach between December and April. For surfing, it is best during the winter months, from June to August, characterized by very cold water.