Sardinia needs no introduction – this is Italy's most coveted beach destination, a place where sun-kissed sands are left mostly unadulterated by the arsenal of private lidos that plague mainland beaches elsewhere in the country. Sardinia's location 116 miles west of the mainland contributed to the second-largest island in the Mediterranean Sea (Sicily takes top honors) developing its own culture, language and way of life over centuries; and this divergence from the mainland is most evident in its cities. Unfortunately, many tourists bolt for the beach straight from the airport, missing out on many of the island's cultural and historic highlights.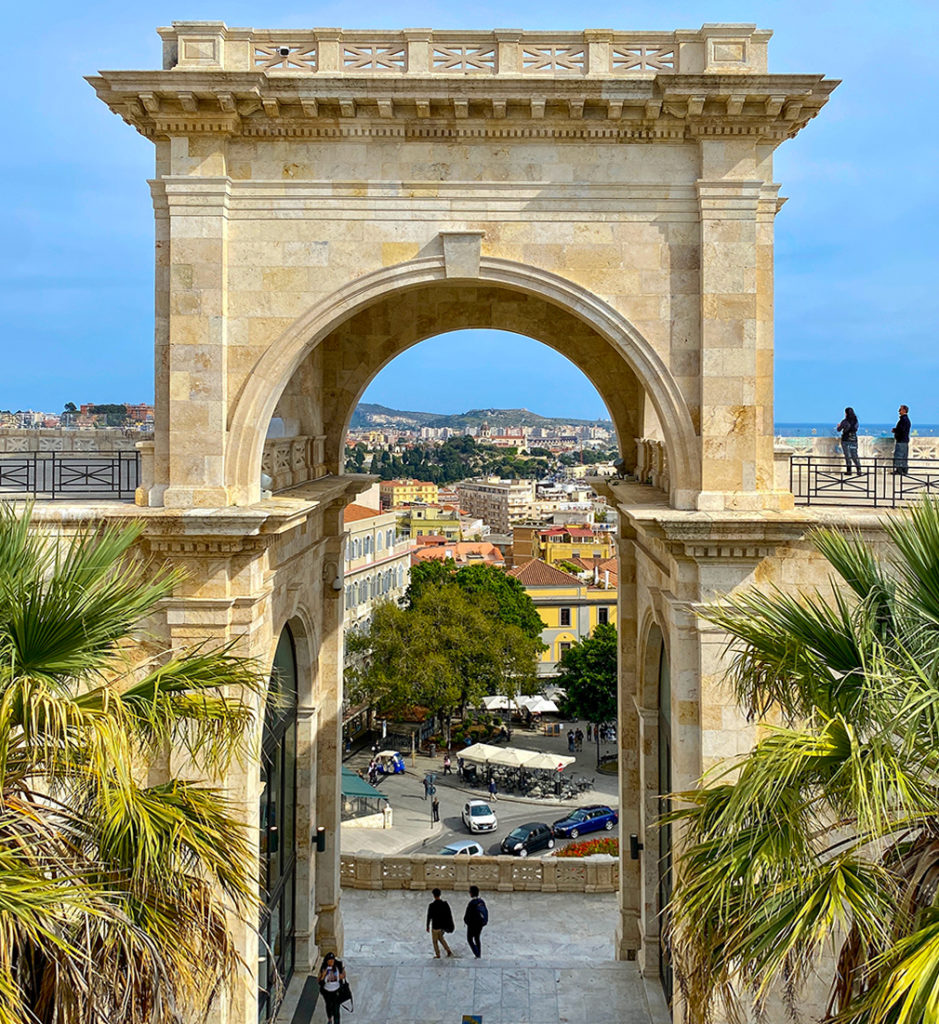 Cagliari, the island's biggest city, is no exception. This cinematic city, known as Casteddu in Sardinian, and its surrounds, offer a wealth of natural, gastronomic and archeological alternatives to roasting in the sun.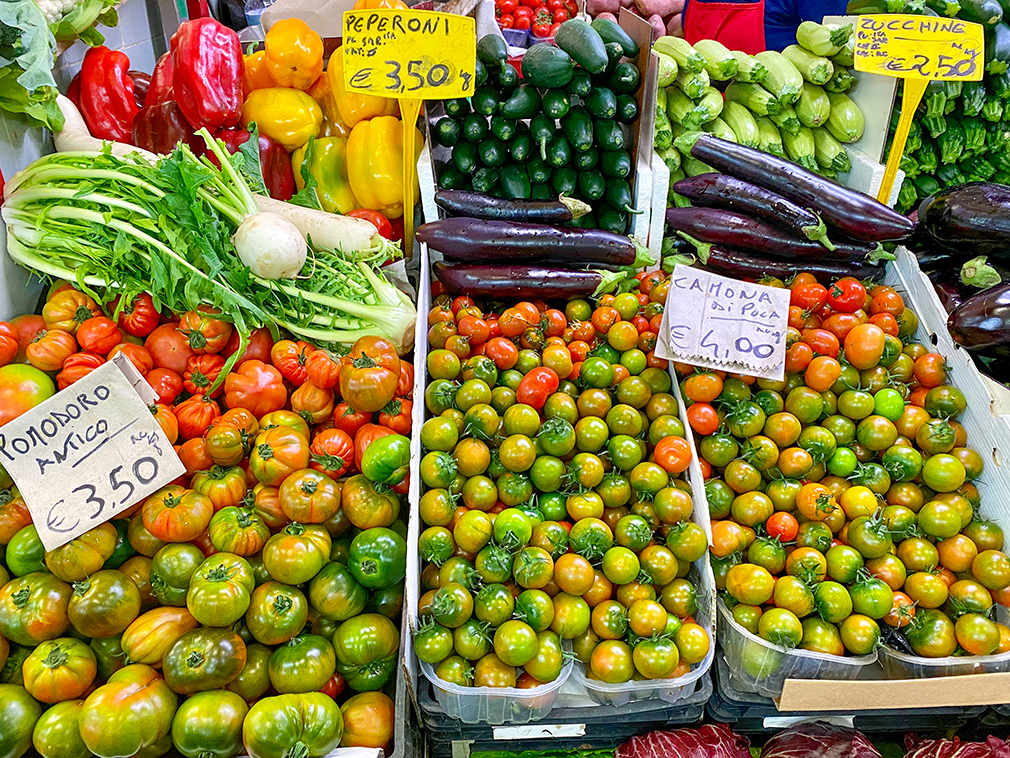 Explore the Massive Mercato Civico di San Benedetto
Venturing through the local food market is requisite travel in any Italian city, but the Cagliaritani version stockpiles an encyclopedic entourage of island specialties, many of which are unique to Sardinia. Across 86,000-square-feet on two levels, the Mercato Civico di San Benedetto is one of Italy's biggest fresh food halls. Expectedly, fresh seafood is a major draw, including mussels from Olbia, lobster from Alghero (said to be the Mediterranean's best) and stall after stall of Sardinian gold dust, bottarga (cured fish roe). Be on the lookout for the island's inland delicacies as well. The pecorino cheese here is some of Italy's most sought-after (track down some aged lazzone, a seriously good smoked version), the fresh culurgiones (dumpling pasta stuffed with mint-flavored potato cream) are delightful and pardula (a pastry stuffed with fresh ricotta and Sardinian saffron) a must-try. It's easy to get overwhelmed here – exactly what you want from an exotic food market.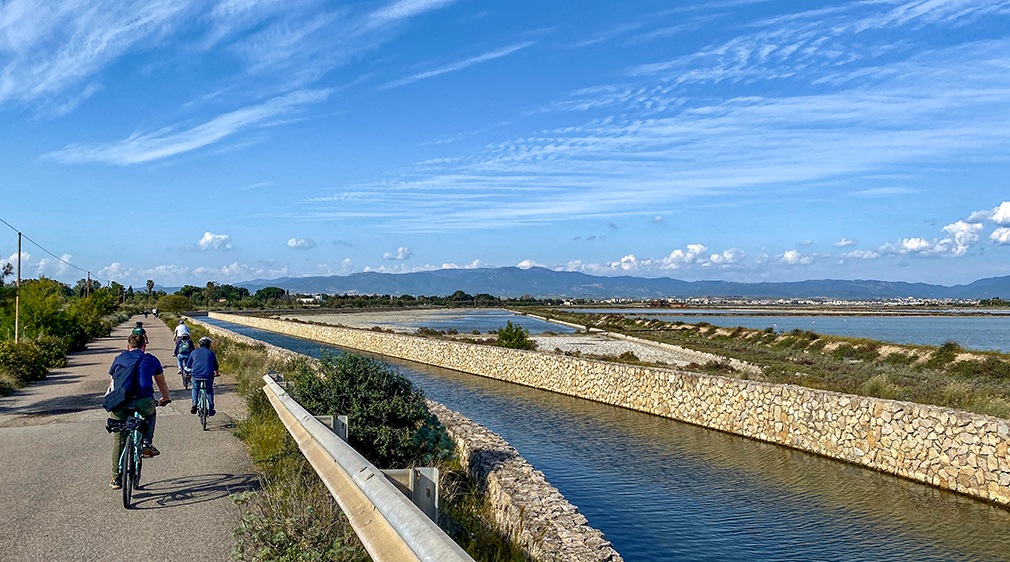 Bike the Fascinating Parco Naturale Regionale Molentargius Saline
Dating as far back as Phoenician times, salt was big business in Sardinia. So much so, the House of Savoy, which ruled Sardinia from the early 14th until the mid-19th century, employed forced labor by prisoners from Piemonte and Cagliari to supplement an army of already-established seasonal salt extraction workers. Though the industry dried up in the mid-1980s, Cagliari's saltworks have maintained operational capabilities due to safety and environmental concerns and are now a protected network of fresh and saltwater lagoons known as Parco Naturale Regionale Molentargius Saline. You can get an up-close and personal account of the fascinating landscape that once fueled the Cagliari economy for a millennia on a guided bike ride with locally-run Mediterras or venture in on your own with rented wheels. Watch out for the flamingos!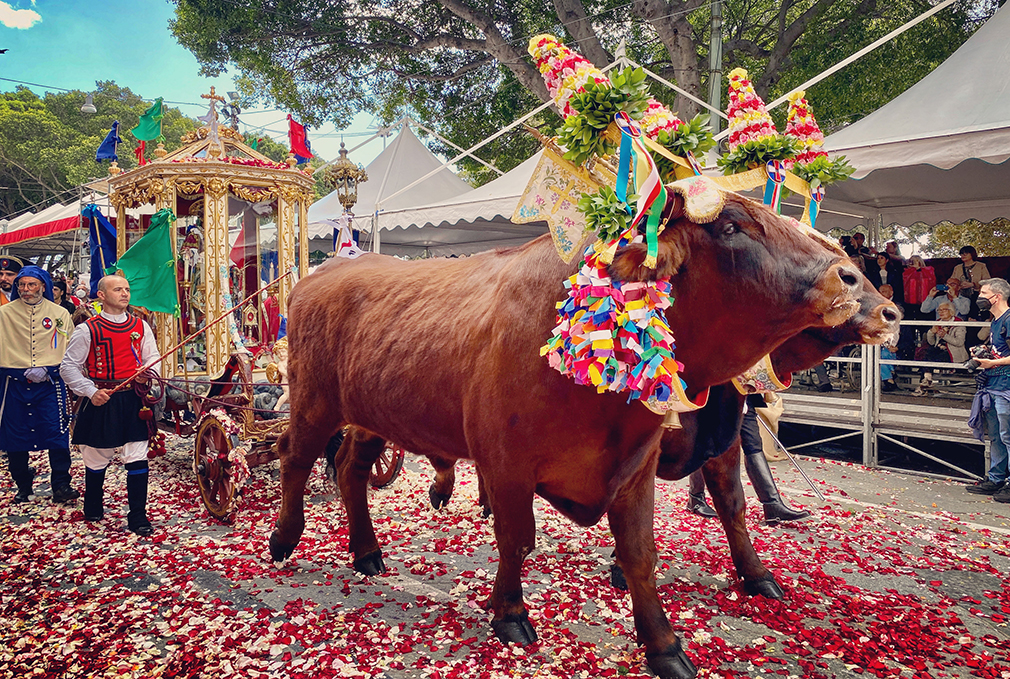 Immerse Yourself in the Spectacle of the Procession of Sant'Efisio
Europe's longest religious parade is a four-day, 40-mile stroll in early May from the church dedicated to Cagliari's patron saint in the historic Cagliari neighborhood of Stampace to the ancient pre-Roman village of Nora, south of the capital, where Sant'Efisio was martyred. The statue, made of silver, is carried in procession by the 151st Infantry Regiment, which precedes the true spectacle of this event: Pilgrims representing local villages from throughout Sardinia dress in fantastically embroidered costumes adorned with precious jewels, each more elaborate and colorful than the one before it. It's a mesmerizing parade soundtracked by the sounds of the launeddas, an ancient Sardinian woodwind instrument made of three pipes. Decorative carriages pulled by gargantuan oxen, known as tracas, and some 300 shockingly well-behaved horses bookend the villages. Before Sant'Efisio arrives, the streets are blanketed in red, pink and yellow rose petals. Captivating – to put it mildly.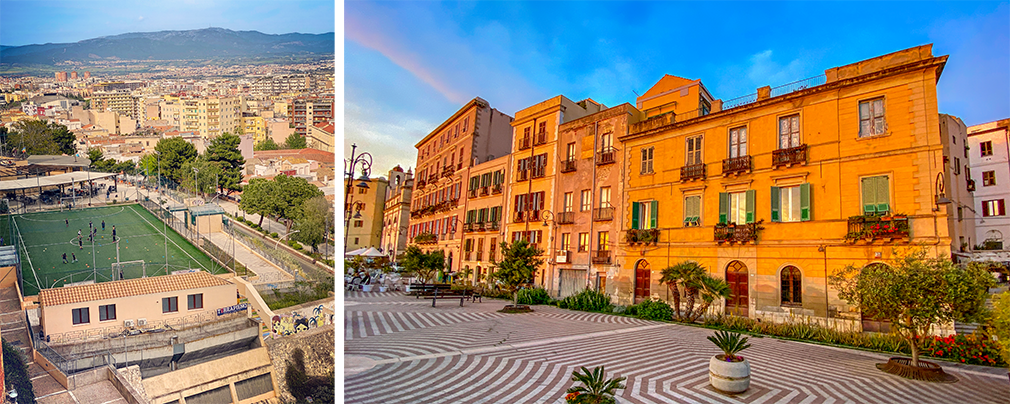 Take In WWII Ruins and Spectacular Sunsets from the Hilltop Neighborhood of Castello
There is probably no shortage of Sardinians who consider it an eyesore, but for others, the left-as-is remnants of bombed palaces from WWII are but one of several fascinating things to see in Cagliari's atmospheric hilltop old town. Allied bombardments aside, there's a lot to love about this charismatic hood, starting with the astoundingly-preserved medieval walls and towers – some 118-feet at their highest point and peppered with patches of wild-grown capers – and carrying on through its narrow, often dilapidated streets and alleys to the Archeological Museum of Cagliari. Here you'll find one of Italy's most important and interesting archeological finds: The colossal Nuragic figures known as the Giganti di Monte Prama, uncovered in1974 on a farm 73 miles northeast of Cagliari. Any visit to this district must conclude at Bastione di Santa Croce, where the city's best views – and sunsets – are on full display, usually over cocktails at Libarium Nostrum.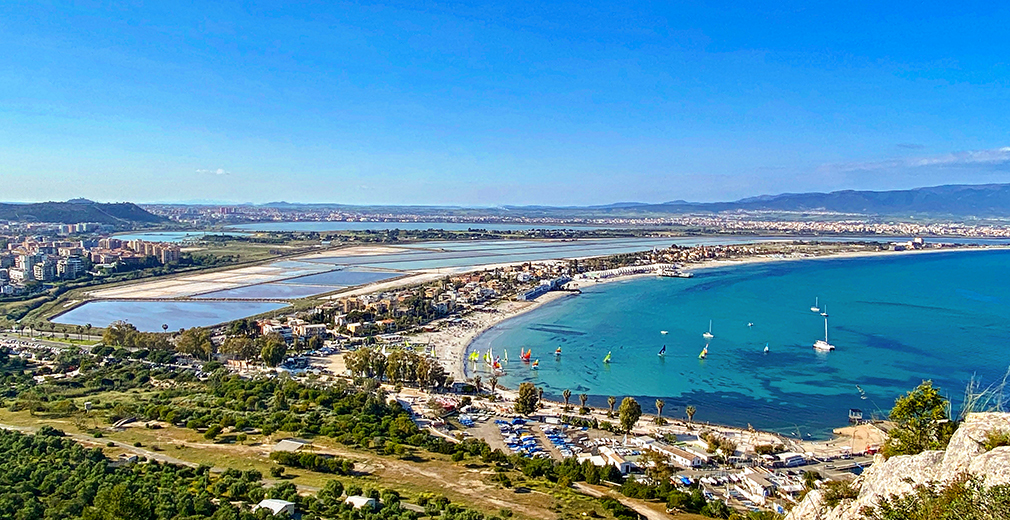 Hike to the Top of Devil's Saddle Viewpoint
The absolute best way to work off the caloric onslaught of one too many seadas, Sardinia's addictive, impossible-to-eat-just-one fresh cheese and honey pastries, is a climb up Cagliari's Sella del Diavolo (Devil's Saddle). One of the city's postcard images, this promontory, an offshoot of the larger Sant'Elia hill, overlooks the Golfo degli Angeli (Gulf of Angels) and pretty Poetto Beach. The landscape is flush with European fan palms, junipers and wild olive trees; and provides shelter for rare birds such as peregrine falcons, kestrels and Sardinian partridges.
The hike, which can be tackled in both a steeper, more challenging version or an easy, gradual zigzagging version, leads to numerous wow-inducing viewpoints and several ruins of Punic origins and a military blockhouse dating to WWII. The best bit? Local sommelier Cristina
Mamusa from Le Strade del Gusto can set you up at the top with a wonderful spread of local bread, salumi and other delights paired with lovely local wines such as Cannonau and Nuragus. Beach bod be damned!