Heading northeast from Las Vegas, I passed signposts of my family history: Mesquite, St. George, Cedar City. These were the towns of my grandfather's childhood—the son of a poor sheep farmer in Southwestern Utah. He left his family homestead in the early '40s, freshly enlisted in the Navy, and settled with his new wife in Los Angeles after the war.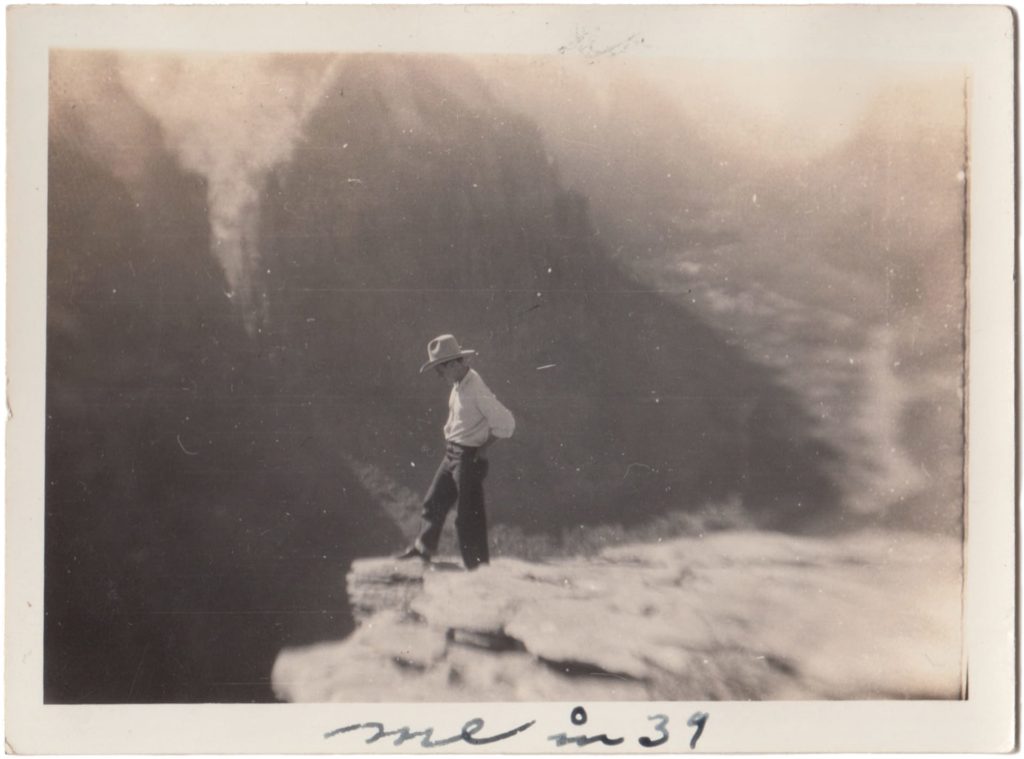 He never went back. Except for family reunions … and there were many. A descendant of pioneering Mormon stock, the Terry clan valued family above all. When my grandfather started his own, my grandmother insisted their daughters be raised Catholic. He didn't much mind.
So every other year our small but jolly California sect made the overnight trip to my "Uncle Dean's" ranch near St. George for a long weekend of family bonding. In we walked: the city slickers, no affiliation with the LDS church and a penchant for caffeinated drinks. Yet no one ever felt a whiff of isolation. This was family, after all, and we were home.
Fast-forward several decades. As I drove at a steady pace through miles of cheerless desert, I couldn't help feeling guilty about my destination. I recalled evenings around a campfire where my grandfather or one of his five brothers yarned about crisp, starlit nights in the middle of the wild—with the occasional rattlesnake taking refuge under a warm, otherwise-occupied sleeping bag.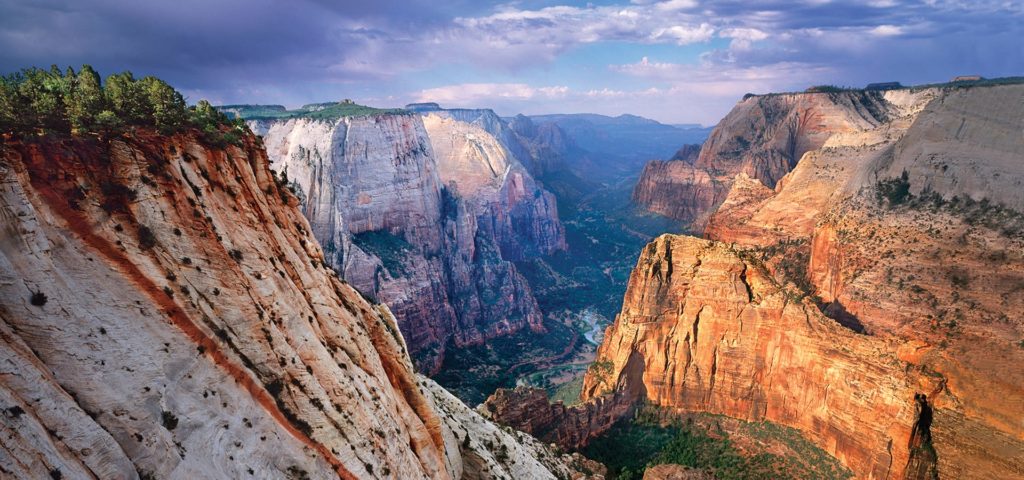 And here I was, after a 30-year absence, headed to an all-inclusive "glamping" compound outside Zion with a spacious tent, a king-sized bed, a bathroom and a wood-burning stove. As I spotted red rock canyons springing out of the landscape like prehistoric castles, I hoped my homecoming would overshadow any compromises made in the quest for comfort.
Under Canvas is a nationwide operation that pairs our national parks with an elevated camping experience. The safari-like compounds can be found outside some pretty extraordinary landmarks: Yellowstone, Mount Rushmore and the Great Smoky Mountains, to name a few. My Under Canvas adventure would be Zion—the breathtaking backyard of my grandfather's youth.
The campsite is positioned just outside one of the entrances to Zion, with the main gateway and town of Springdale a short drive away. This intentionally remote setting puts you directly in the shadows of Zion's majestic cliffs. With virtually no other operation in sight, you truly feel one with the land.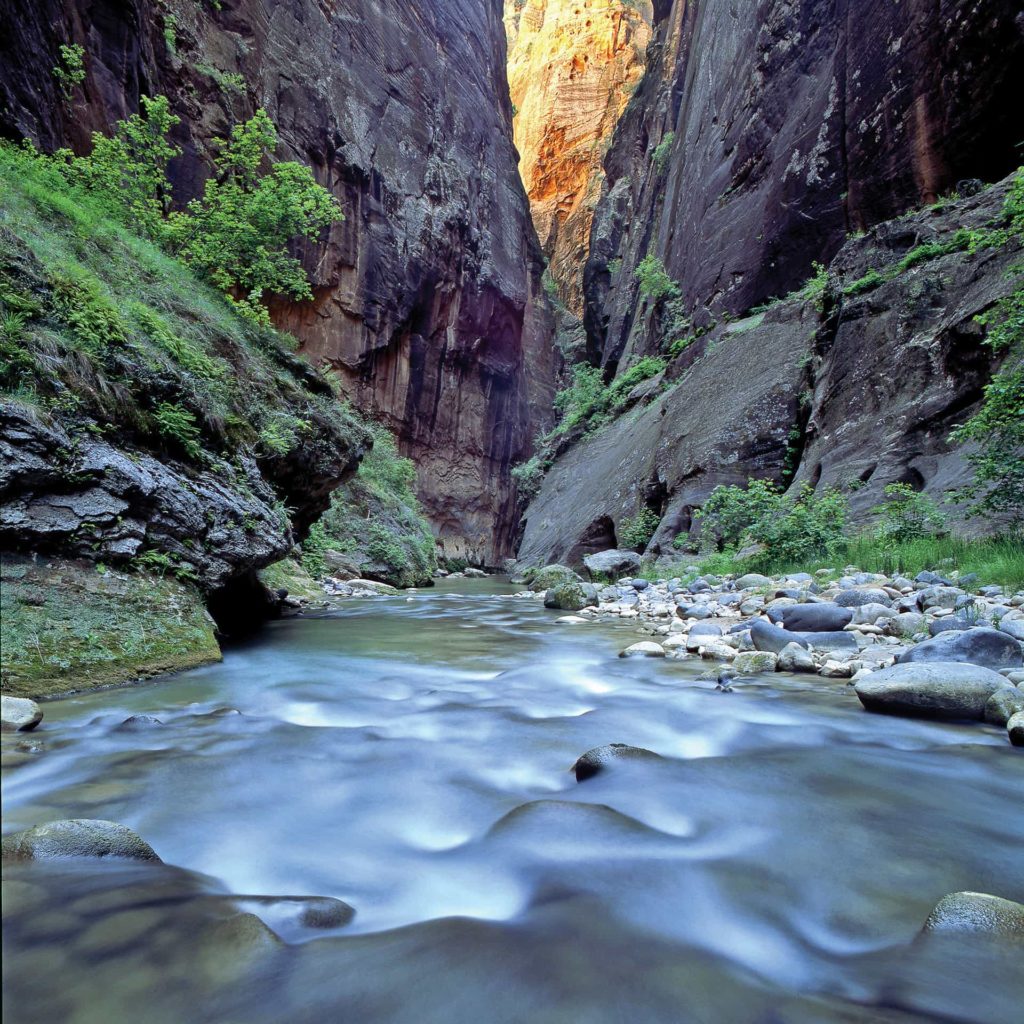 The tents sleep between three and seven people depending on what you reserve. Many have private bathrooms, but you can opt for a communal situation if desired. In addition to the comfortable beds and optional en suite bathrooms, each tent offers rustic furnishings like cowhide rugs and leather butterfly chairs, as well as the aforementioned wood-burning stove. It took a live demonstration and a few failed tries to ignite a fire, but I managed to keep cozy my two chilly October nights under canvas.
Days are less about the camp and all about Zion National Park. A team of eager staff members at the main hub will gladly help you plan your day. As I had rented a car, I decided to spend the first day on my own in the park. I drove the 20 miles to Springdale and hopped on a complimentary shuttle that starts at the base of Zion and takes you as far up as The Narrows—a wet but wonderful trek through waist-high water and steep canyon walls.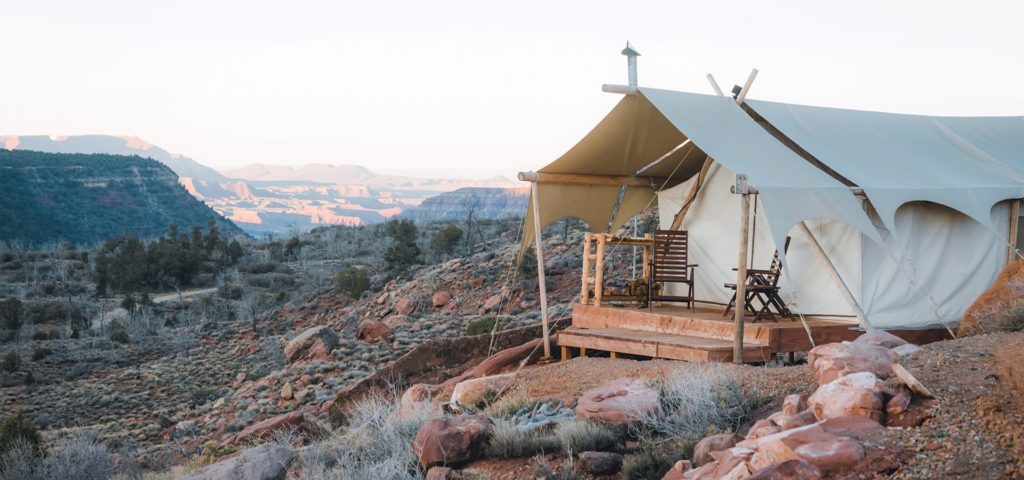 Zion is known for its reddish and tan-colored Navajo Sandstone, eroded by the North Fork of the Virgin River over centuries. Inhabited by Native Americans 8,000 years ago, Mormon pioneers first settled in the area in the 19th century. In 1919 Congress redesignated the monument as Zion National Park, and the act was signed by President Woodrow Wilson.
There are several stops on the way up the shuttle, including a museum near the base of the park rich with the region's history. You can jump on and off the shuttle at your leisure, enjoying many trails and taking in famous sights like Angels Landing, Weeping Rock and Zion Lodge.
Back at camp in early evening, I made my way to the hub where other campers were gathering for dinner. After ordering my meal and a glass of wine at the counter, I took a seat outside where a solo performer entertained guests with a satisfying mix of guitar and vocals. As the sun set over the canyon, families gathered around a large fire pit for s'mores and storytelling. Though reminiscent of those reunion gatherings, I chose to take my wine to my tent, where I sat outside and counted stars in silence.
The next day I stayed closer to home and signed up for a horseback ride on-site. As the property is isolated yet accessible, it's easy to start at camp and head into open terrain. My companion for the hour-long trek was J.R., a team roper and trail guide from Blue Sage Adventures. J.R., two horses and two herding dogs journeyed several miles to the camp just to make my ride happen.
His cowboy hat tipped up just enough, J.R. sized up my height and experience, opting to give me Jazz for our ride. I'm sure she was named after the basketball team, but I privately hoped her trot and cantor were improvisational.
We made our way out on the trail, but there really wasn't much in the way of a path. This was open territory for us to navigate. As we journeyed down uneven terrain, casually clipping barren brush as we passed through, our canine companions kept pace—occasionally diverting for an unsuccessful rabbit chase.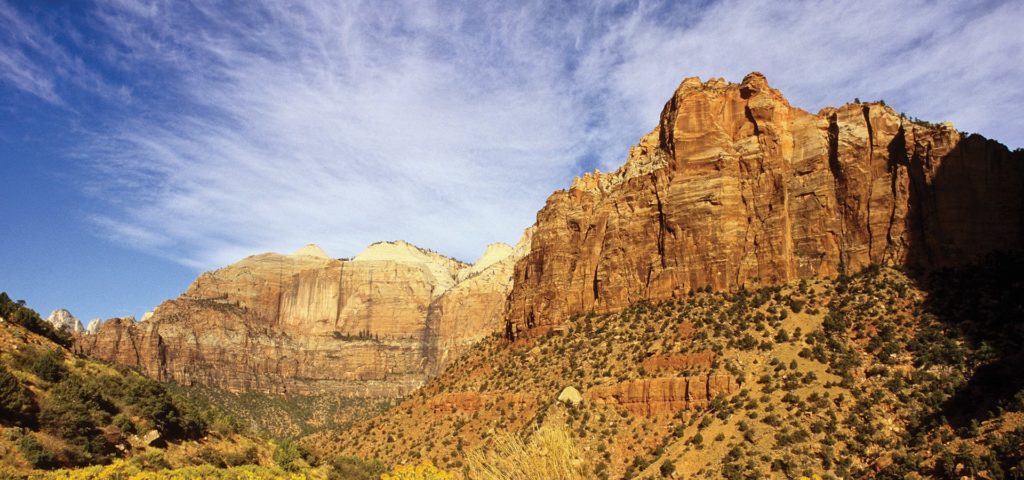 J.R. was not much of a talker, and that was OK with me. But as we spent more time sauntering along, he opened up a bit more. I shared my grandfather's history and the connection to southwest Utah. Turns out J.R. also grew up nearby, was one of several kids and was raised in the same faith as his. Like my grandfather, he also ventured to California for a spell but eventually made his way back here.
J.R. stood up on his horse for a short time to demonstrate his rodeo skill. This guy was in his element, at total ease, 100% at home. And for that brief ride, I felt more connected to my grandfather and his heritage than I had in many years. So thanks, J.R. and Jazz. This Californian rode into the sunset a contented man.