Regarded as one of the greatest professional surfers of all time, Kelly Slater quickly became a household name in the early '90s. Winning an unprecedented 11 world surfing championships, he's one of the most awarded surfers ever. Nearly 30 years later, he's branching out as an entrepreneur—putting his vision behind lifestyle apparel brand Outerknown. We caught up with Kelly soon after he opened the brand's first flagship store at The Point in El Segundo.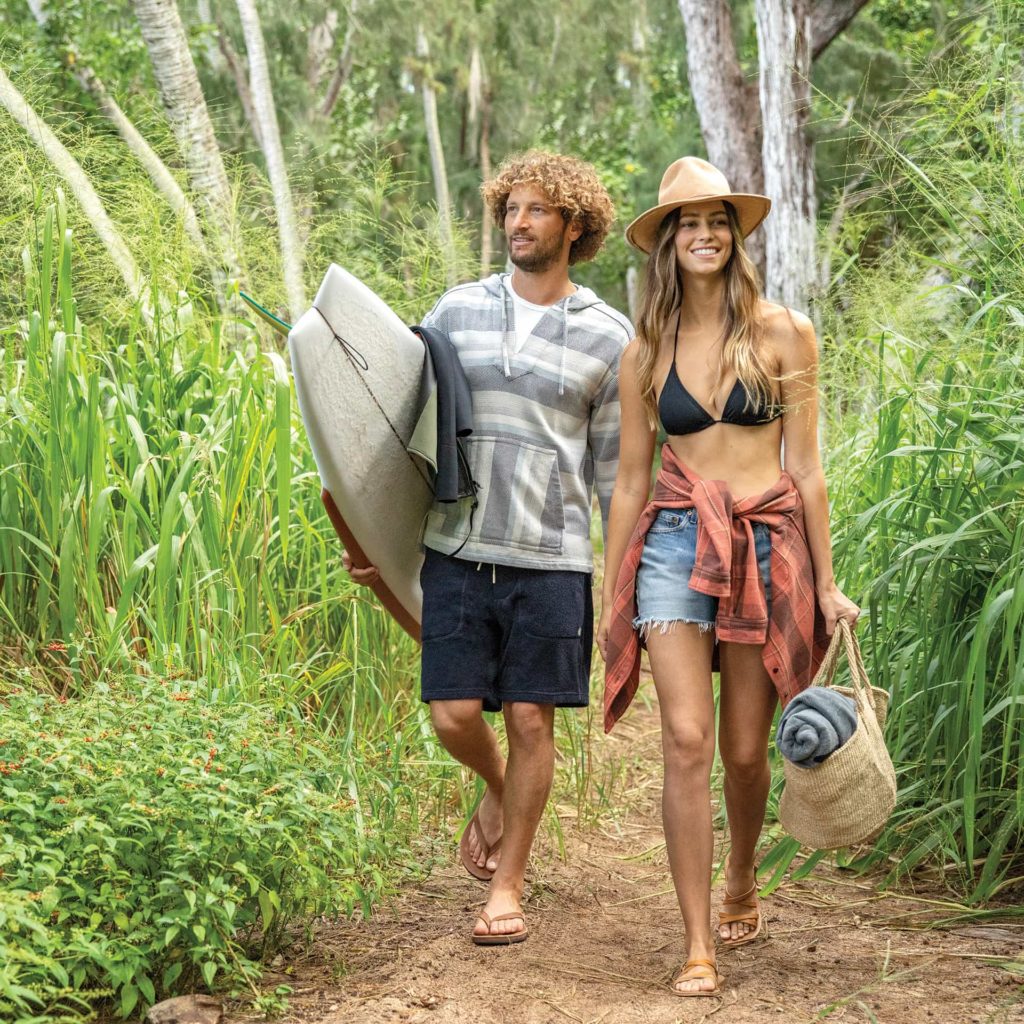 How would you describe your style?
Kelly Slater: I like things comfortable and more timeless than trendy—something that will last for years but that blurs the line between casual and formal a little. What I wear needs to be versatile and look good in a wide range of settings, from beach hangs to business meetings for Outerknown, or having dinner with friends and then jumping on a red-eye flight to go surf somewhere. I like clothing that I feel good about wearing and has me covered in any situation.
After collaborating with Quiksilver for nearly 25 years, you branched out and started your own clothing company. What inspired Outerknown?
The short version: I have spent my life making most of my income from being a sponsored surfer and having no real idea about where the clothes were made, who made them and what the whole backstory to clothing manufacturing was. It seemed a bit irresponsible to me, so I wanted to have some ownership in that story.
People want cheap product, but we oftentimes don't know the costs of that approach. Not many people have a true understanding of how dirty and wasteful the clothing world is. People prefer the cheap product that is temporary.
The better option is doing it right, paying a slightly more premium price for a far superior product that lasts longer and ultimately creates more value for your money and the reason behind it existing in the first place. I loved Quiksilver and my time there and have nothing but praise for them, but this is my evolution from just being a sponsored guy.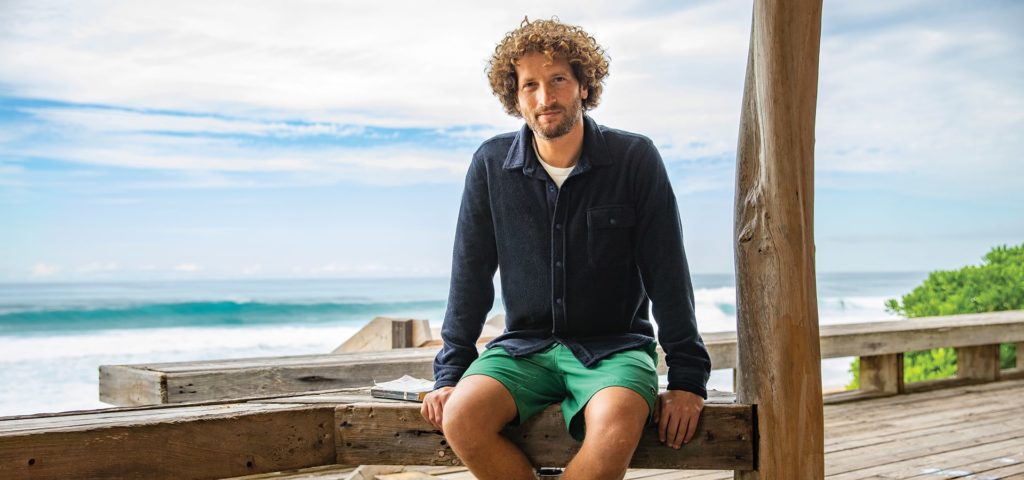 Many friends who wear Outerknown describe it as activewear for the grown man. Do you agree?
I suppose you could say that. I'm just a big kid though, and we do incorporate a lot of my personal taste into what we create. Perhaps that's what you're picking up on. I'd say that description is accurate for a portion of our business, but of course it doesn't cover our women's line that we launched last March, which I'm really proud about. Outerknown is for everyone—airing is my roots but my objective is to make great clothing everyone loves without it being too defined in any subculture. It's for those who believe it's possible to create good-looking clothing in a way that doesn't harm the environment and takes care of its workers along the way.
Outerknown has a "Code of Conduct," which states that everything you wear has an impact. How does the company commit to that mission?
There are two major components to our code of conduct: environment and community. We know that every product made has an impact, and we've committed to minimizing that impact for the betterment of our planet and those who build our clothes. Whenever possible we choose organic, recycled and reclaimed materials.
On top of that, Outerknown is the first and only brand on earth to become accredited by the Fair Labor Association before even shipping a product. We work with Fair Trade factories, which means we pay a premium price for goods and that extra money goes back to workers who collectively decide how to use this extra funding to better their lives. We hope to set an example and have more people join this approach to make a smaller footprint and more positive impact on our environment out in the world and in the workplace.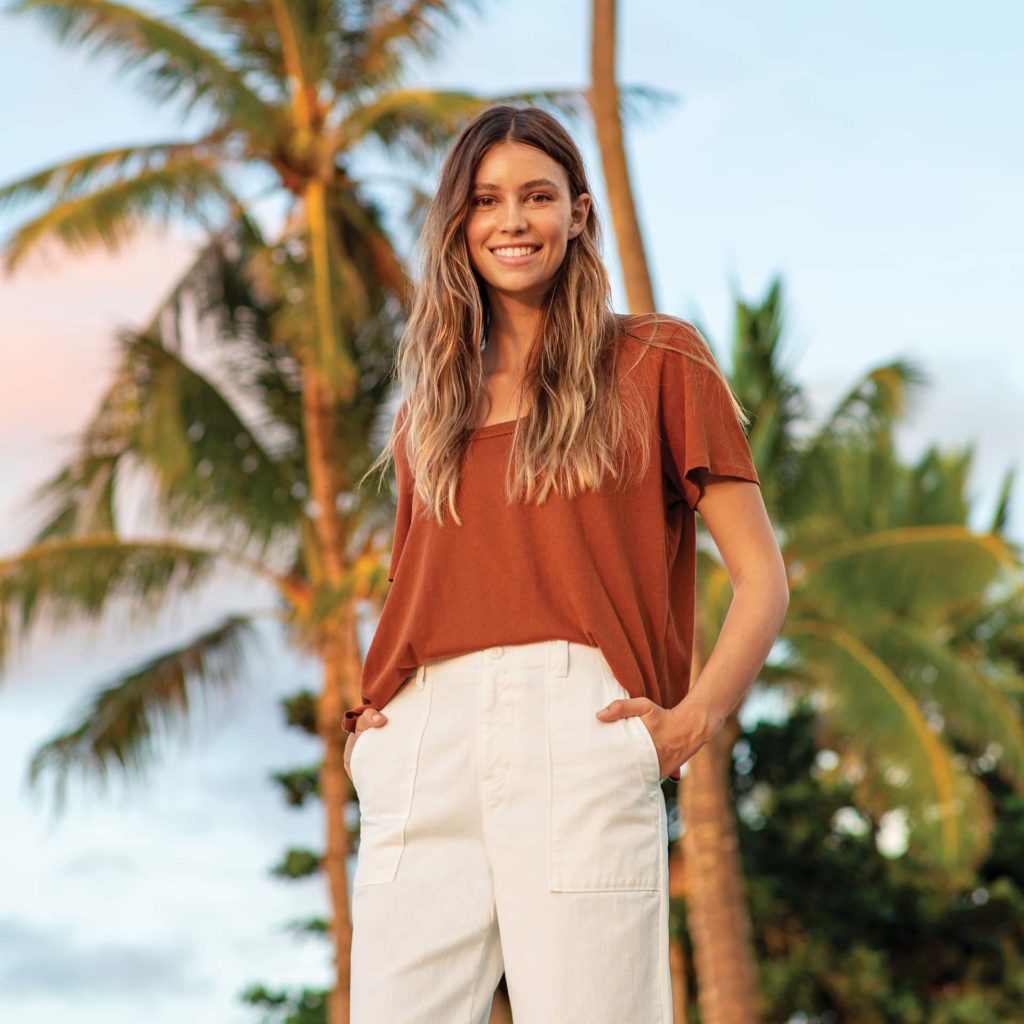 What are some of the unique materials repurposed for the clothes?
Around 70% of a company's environmental impact happens at the raw material level. The clothing industry polluted at a rate of about a dump truck full of garbage every minute, 24/7, 365. It's hard to imagine, really. That's why we put so much effort into researching and sourcing planet-friendly materials including organic cotton, recycled polyester and Econyl, which is a yarn made out of nylon waste like fishing nets that were once sitting at the bottom of the ocean.
Why did you choose the South Bay for your flagship store?
Our flagship at The Point is our first ever brick-and-mortar Outerknown store. We thought it was important to keep it close to our HQ up the road in Culver City. It's also where one of our best customer bases happens to be, and we thought it best to serve them first.
Outerknown recently sponsored our Golden State film premier of Think Bing with Bing Copeland and Greg Noll. Anything you'd like to say about these local surf pioneers?
Those guys are legends and helped start and build the path for all modern surfers through traveling abroad, charging big waves before anyone else, making the equipment and working on designs as a stepping-stone to the modern surfboard. It's great to see them getting any and all accolades they deserve. I heard Tom Curren was there jamming that night too, which seems very fitting.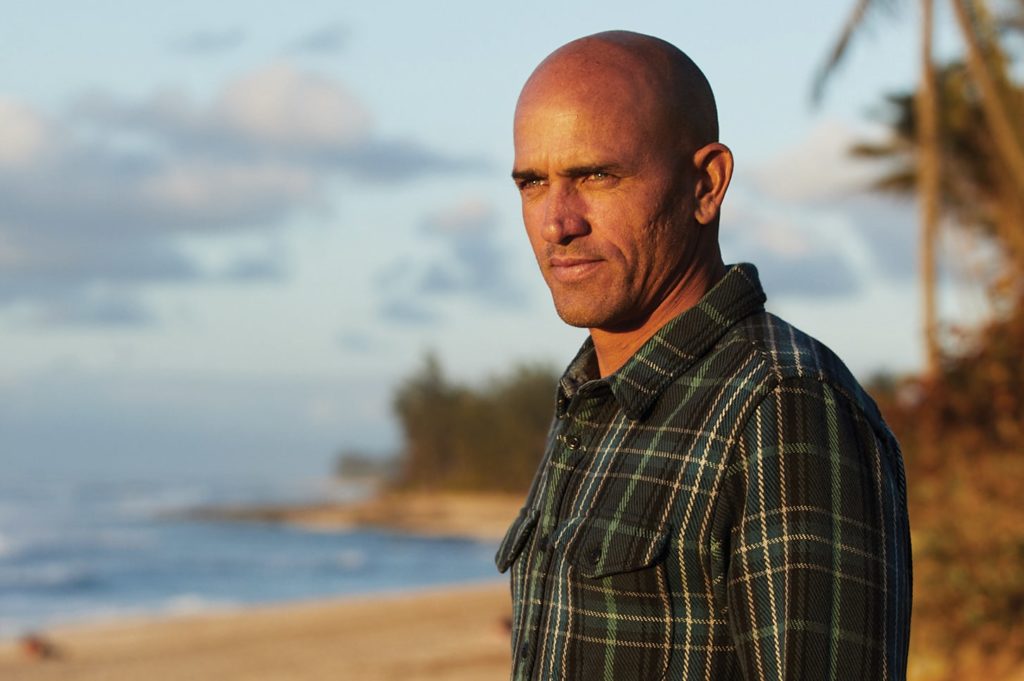 Aside from Outerknown, you recently opened Surf Ranch in central California. My publisher visited and said it was one of the coolest experiences he ever had. How challenging was it to create the perfect inland wave?
Glad he enjoyed himself! We've had a lot of people—from first-timers to world champs—who all seem to love it equally. The idea and what we wanted to make was the easy part. Funding it and finding people with the same vision and understanding was the hard part. The science was simple in theory but a little tricky in design. But our team was super thorough and a lot smarter than I am to be able to make this a reality. It's still surreal five years later.
What next for you in 2020?
TBD! We're not sure, but I'm playing more music lately. And I'm in Australia currently, which affords me the option to surf and play some golf when the waves aren't great. Still adjusting to whatever things will be in the near future for everyone.