Fit Concierge founder and celebrity trainer Peter Deacy has launched a virtual health and wellness platform that is not your typical app. The Malibu native has more than 1,500 instructors on board around the world, for live, private virtual personal training sessions, meditation, yoga, nutritionists, life coaching and in-person sessions.
This new service will hopefully breathe renewed vigor in your boring workout fatigue while making it easy to connect with the vetted trainer you need anywhere in the world at any time. Think of it as an Uber for fitness.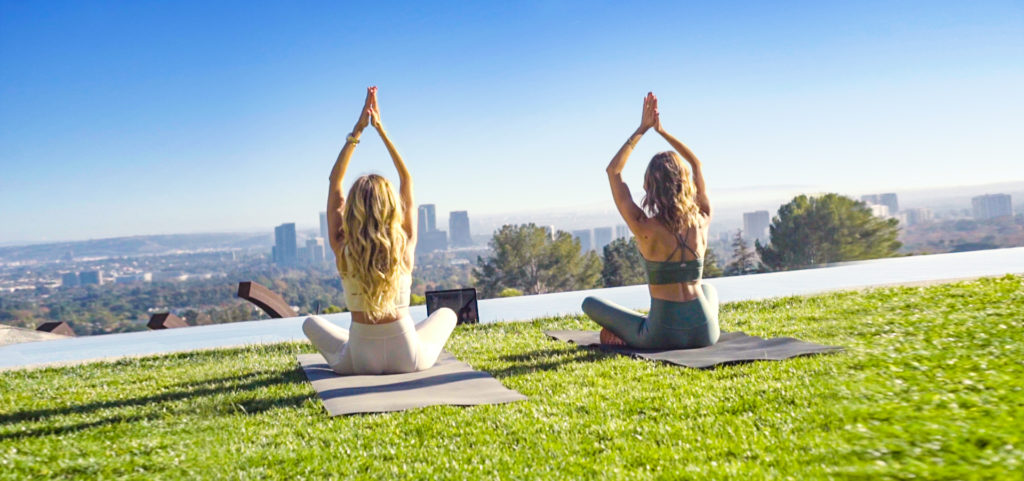 Deacy has 12 years of experience in the fitness field but really honed in and learned wellness retreat operations and protocol from his time working at The Ranch in Malibu. He then launched Malibu Fit Concierge over five years ago where he would create custom retreats for local clients. "I would rent them a house, bring in a private chef and curate their whole wellness weekend," he said. The weekend fitness offerings would include everything from guided hikes, yoga, sounds baths and mediation.
As you might expect, the business is seasonal. "I get a lot of East Coast clients, especially during the winter who want to rent a house on the beach and get the real California vibe, he said. This includes paddle boring, surfing, hiking in the mountains, so Deacy and his team bring clients the authentic West Coast lifestyle.
In the summer, the most requested experiences are for surf lessons, along with meditation and yoga at the beach. In the winter its guided hikes, "Everyone always wants yoga across the board," confirmed Deacy.
If guests want anything like a massage or personal trainer, the request goes through Deacy and he dispatches a vetted instructor or masseuse right to your hotel or Airbnb door. Currently, Fit Concierge has partnerships with a variety of different hotels from Nobu Ryokan Malibu to Calamigos Ranch and Oceana Santa Monica.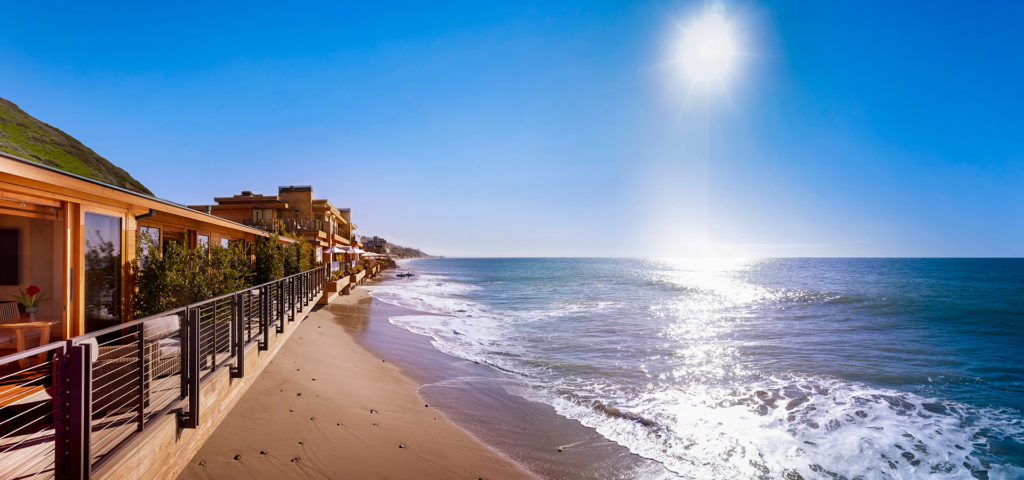 Deacy brings his own expertise and creativity to the platform, using innovative methods he's tailored over years, which also includes curating wellness events for Netflix, Google and Lululemon, and working with stars including Natalie Portman, Rainn Wilson and Alessandra Ambrosio. The application not only allows clients to track their Wellness Calendar, but also motivate friends through Fit Social Media and even play virtual Fit Games.
Fit Games
Fit Games is an original aspect of Fit Concierge that encompasses interactive workouts users can invite and play with their friends virtually, through live embedded video. Through a video portal on their computer or smartphone, up to four individuals—in any international location—can engage in exercise-based games that push their physical limits and foster fun competition. The games include the rep-focused Roll the Dice, high-intensity time-challenge contest No Rest for the Wicked, and Fit Competition, which dares participants to complete high repetitions of exercises within a specific time period for points. The idea is to keep clients engaged and struggling to follow generic fitness videos or logging on to join anonymous Zoom workout classes.
All instructors are assessed rigorously by Deacy and his team and their credentials are accessible to view. Collectively they also offer sessions in practices and modalities as wide-ranging as Pilates, breathwork, sound bathing, energy healing, dance fitness, Tai Chi, Tabata, beach TRX and more, making Fit Concierge a one-stop-shop for all things wellness.
In this new world where sweating alongside strangers in a gym or spin class is not high on anyone's list, this service brings a fresh approach that keeps clients safe and inspired in the comfort and safety of each user's own space.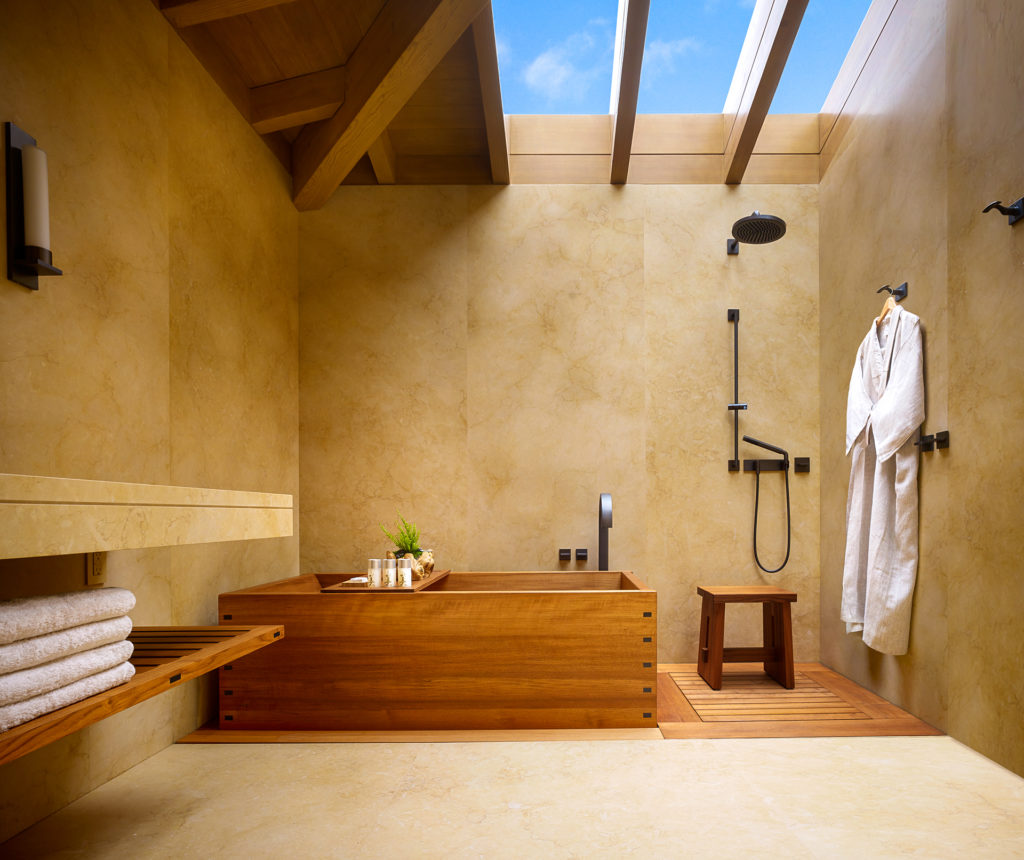 Deacy's Five Fitness Trips for Travelers:
Use an Epsom Salt Bath to release tension in the muscles and improve sleep. Enjoying an Epsom salt bath before you travel will help ease some of the aches and pains of traveling and soaking in an Epsom salt during the evening after traveling will ensure you will feel amazing the next day.
Using a foam roller to pinpoint tight muscles targeted from the workout or traveling. When foam rolling, try to stay on the site area for a minimum of two minutes. If a foam roller isn't an option while traveling, packing a lacrosse ball to roll out sore muscles will also do the trick.
Staying hydrated throughout the day actually improves recovery time from a workout or traveling by affecting the body on a metabolic and molecular level. Traveling with electrolyte powder to add to your daily water intake will also help replenish much needed nutrients that the body loses during traveling.
Remember that traveling takes a toll on the body and be gentle with yourself; any workout completed is better than no workout at all. A gentle yoga session is a great way to regain movement in the body as well as sweat out any toxins. The Fit Concierge app offers on demand live virtual sessions such as yoga for frequent travelers to stay healthy and consistent with their fitness goals.
Use the Fit Concierge App to book live virtual instructors from wherever you are and keep consistent in your workout goals!