If taking a chair lift to the top of a mountain and flying downhill on skis makes you feel a little queasy, consider a cross-country skiing adventure. You can still enjoy the snow, clean air and alpine surroundings, plus you'll still feel the burn and reap the cardiovascular benefits from this winter sport. And you might even be able to stop and rest with a winter wonderland picnic along the way. Here are five top spots around the globe for a cross-country ski experience.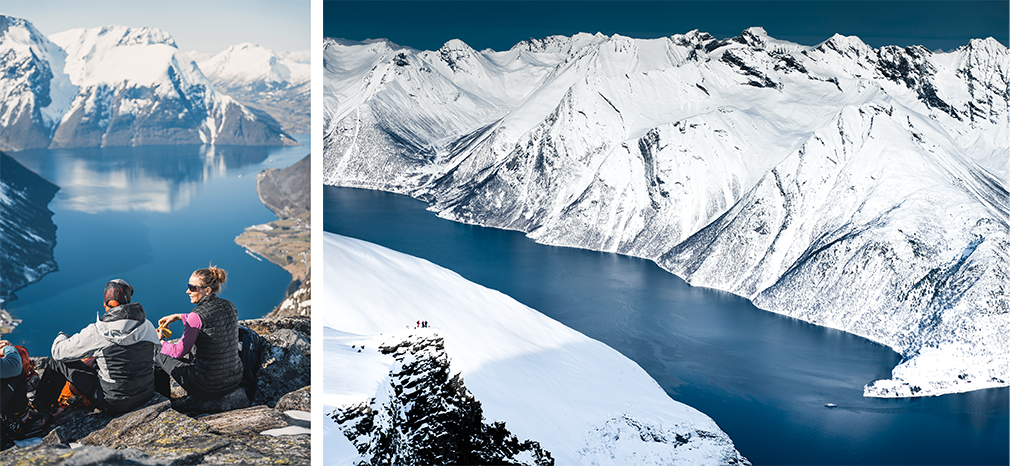 The Norwegian Fjords
Leading experiential travel company 62ºNORD, has just launched Ski the Fjords, a six-day journey skiing in Western Norway. While this itinerary is aimed at pioneering adventure skiers from around the world, you will have a local guide to help you navigate Scandinavia's finest ski-touring terrain.
Along the way you will stay at the alpine chic Storfjord Hotel and visit the Stranda ski resort to test out some trails that have not even been discovered yet by the locals. You will also visit Hjørundfjord, a majestic fjord with some of the world's best ski touring, with accommodations at the Hotel Union, which dates to 1891. Those looking to push their limits can opt to spend the night in the mountain, surrounded by some of the most iconic peaks, and wake up atop the Slogan plateau.
Montreal, Quebec
Just 20 minutes north of the Vermont border and an hour and 15 minutes from Montreal, Québec's Eastern Townships offers snow-clad landscapes perfect for winter adventures. MANOIR HOVEY is an idyllic 19th-century luxury lakefront estate nestled in the charming village of North Hatley, Quebec. The sprawling southern-style mansion is set on 30 acres of birch forests, gardens, and lakeshore on scenic Lake Massawippi, with year-round outdoor activities. When the snowfall settles on the rolling hills, this resort transforms into a romantic and charming winter wonderland. Set off on a snowshoe or cross-country ski adventure on the labyrinth of local trails, including several accessed directly from Manoir Hovey. Just a short jaunt from the property, ski enthusiasts also take to the slopes at Mount Orford for downhill and cross-country skiing.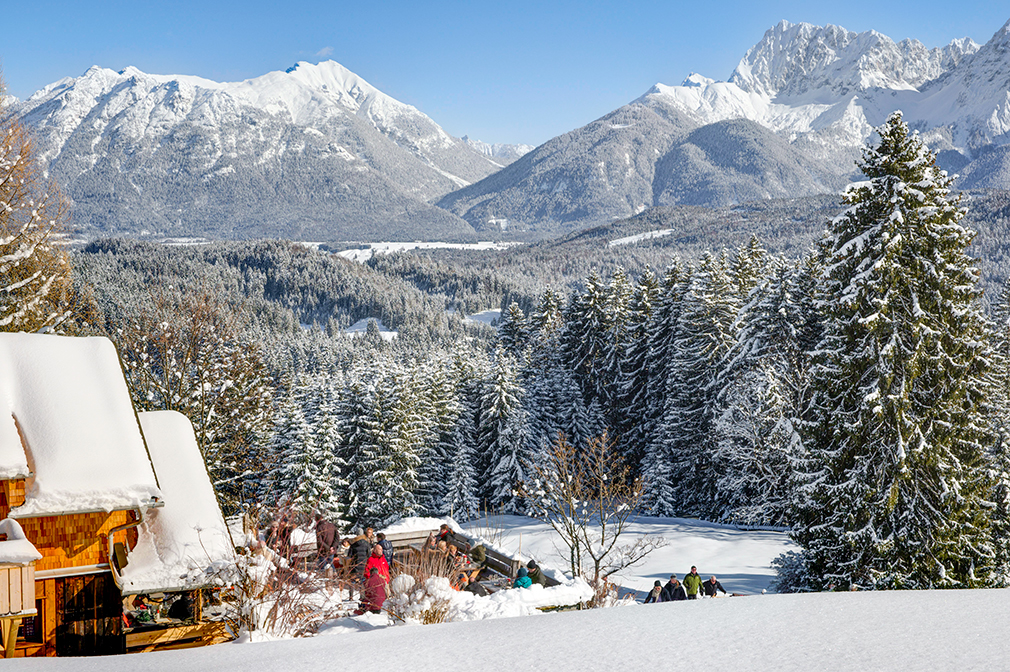 The Bavarian Alps
Schloss Elmau is an extraordinary destination spa retreat and cultural hideaway in its own private valley in the Bavarian Alps. They specialize in cross-country skiing, which has a variety of health benefits that includes increased cognitive ability, enhanced mood, and improved sleep, according to research by the Mayo Clinic. The experience is rounded off with yoga in the morning and afternoon, and massages to relax the muscles after a day out in the snow.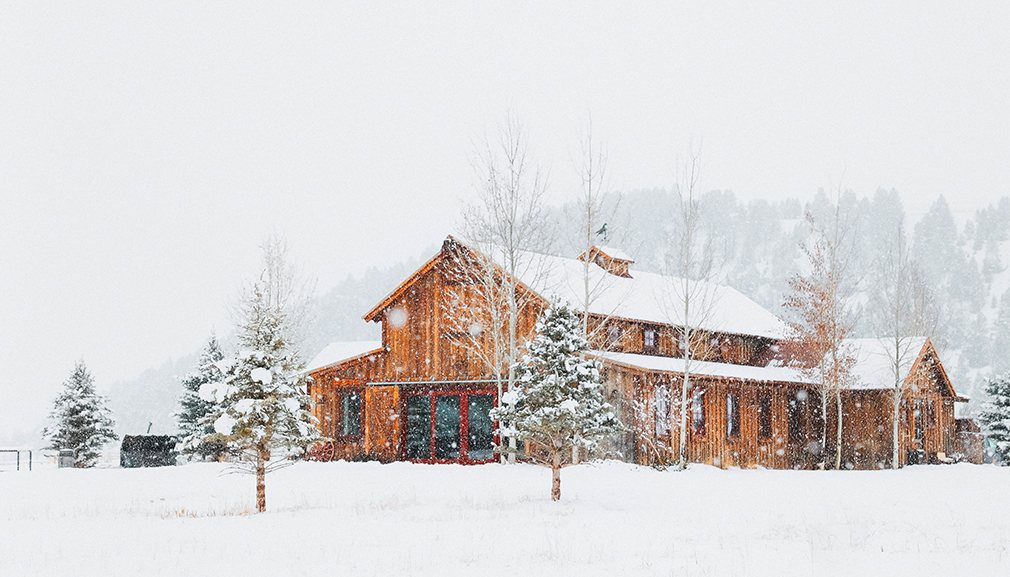 Big Sky Montana
THE RANCH AT ROCK CREEK in Philipsburg, Montana, is affiliated with Relais & Châteaux, Virtuoso Hotels & Resorts, and American Express Fine Hotels & Resorts. Come winter, guests can enjoy on-property cross-country skiing, snowshoeing, horse-drawn sleigh rides, ice skating, and sledding, as well as trips to Discovery Ski Area, a quaint alpine ski destination located just 25 minutes away and equipped with a ski concierge available exclusively to Ranch guests.
The Ranch guides offer classic Nordic skiing through forests and meadows on Echo Lake trail. Novice to advanced skiers can set off on an off-ranch excursion on groomed trails through alpine forests that stretch into the pristine Montana wilderness. Depending upon the trail and your pace, cross-country skiing can be a relaxed activity or one of the best workouts available during the winter months.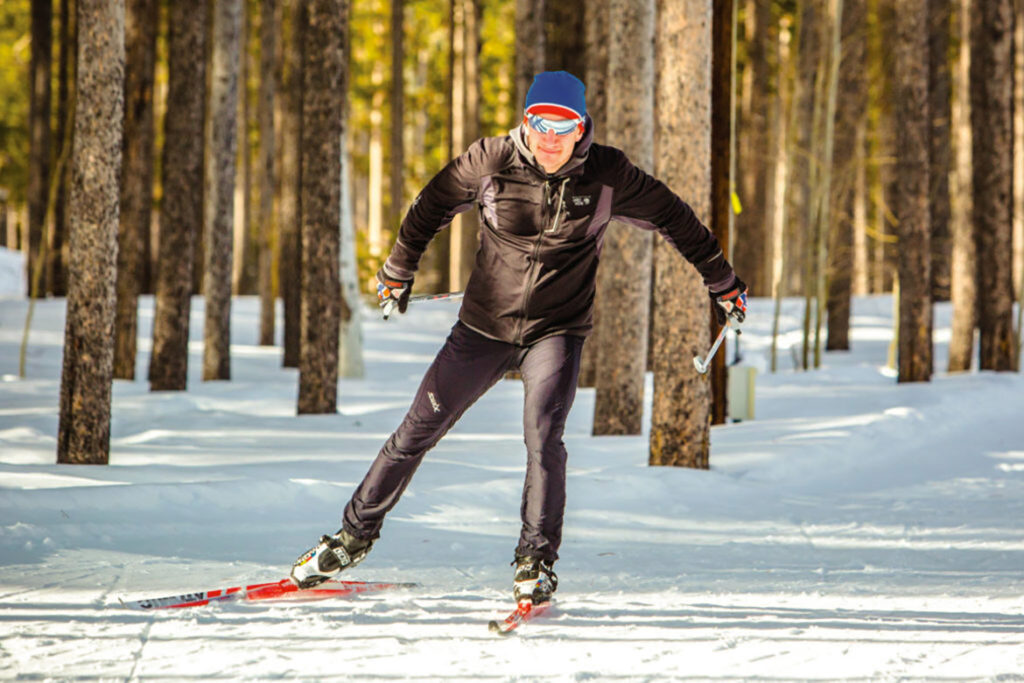 Wyoming Wilderness
Cross-country Nordic skiers can enjoy over 25 miles of pristine, groomed trails through the breathtaking Casper Mountains. With trails suitable for all skill levels, you can savor the natural wonders of the towering pines and snow-covered mountains at your own pace. The trails are maintained and managed by the county. All trails on Casper Mountain require a Nordic ski season pass which can be purchased through Natrona County Parks Department.