The small and perfectly formed Channel Island, Sark, has an unusual rule—there are no cars allowed. And that rule makes it a wonderful, peaceful place to unwind. Located off the coast of Normandy, France, Sark is a royal fief, which means it is part of the British Isles, but has its own set of laws and its own language. Just 1.5 miles by 3.5 miles in size, it is made up of two landmasses known as Great Sark and Little Sark. They're joined together by a narrow, precipitous isthmus called La Coupee ("the cut," in English).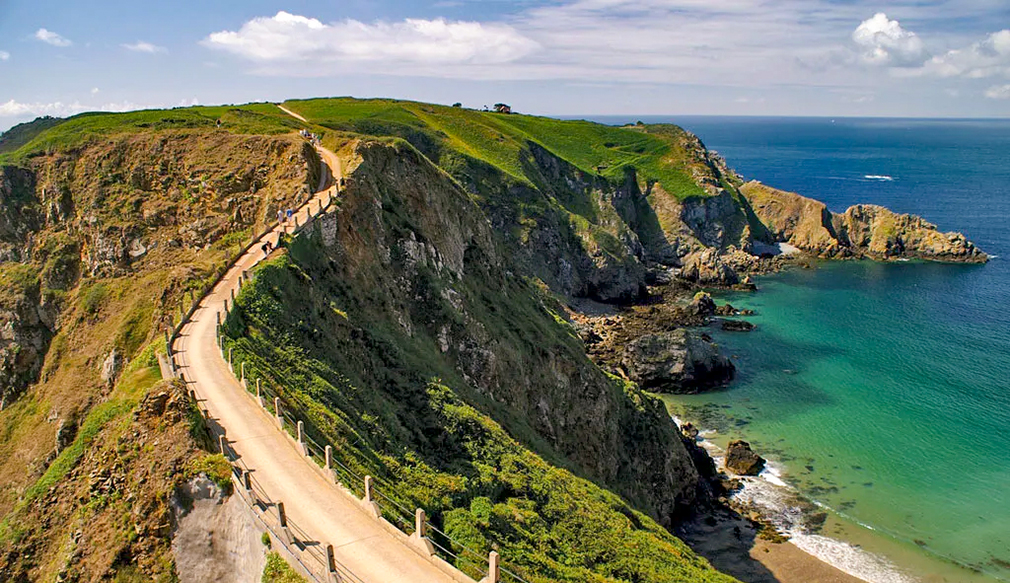 Sark has a fascinating history. It was once a haven for pirates, but in 1565, Héllier de Carteret, Seigneur of St. Ouen in nearby Channel Island, Jersey, invited forty families to occupy the island. Descendants of those original families still live on Sark today.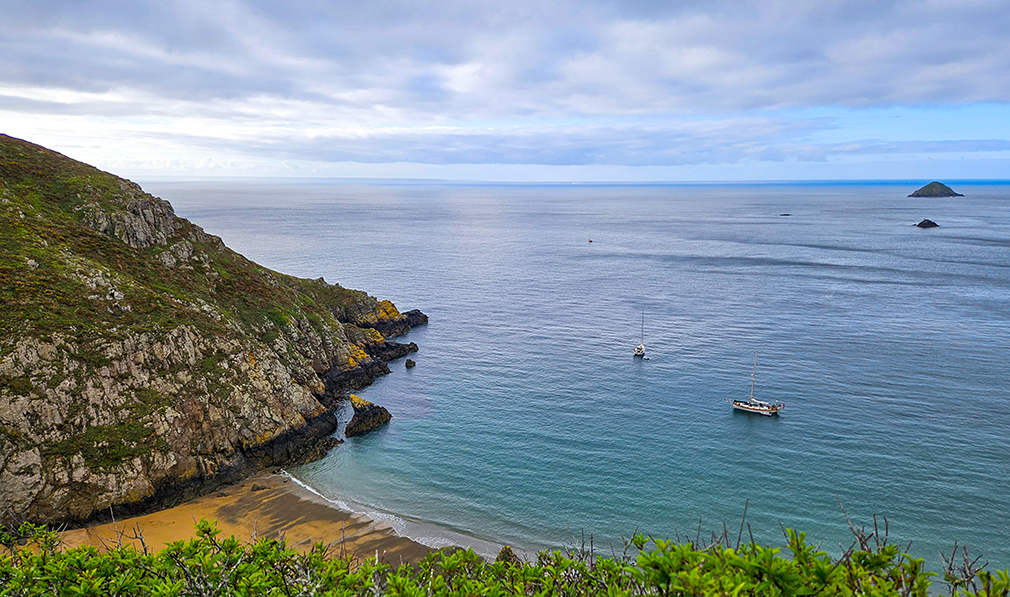 With winding lanes hemmed with wildflowers, cobbled streets lined with charming cottages, and steep cliffs that lead to natural saltwater swimming pools and hidden beaches, Sark is the ultimate escape from stressful urban life—and the perfect destination to appreciate nature without distraction. Here are five fun ways to discover this beautiful sanctuary.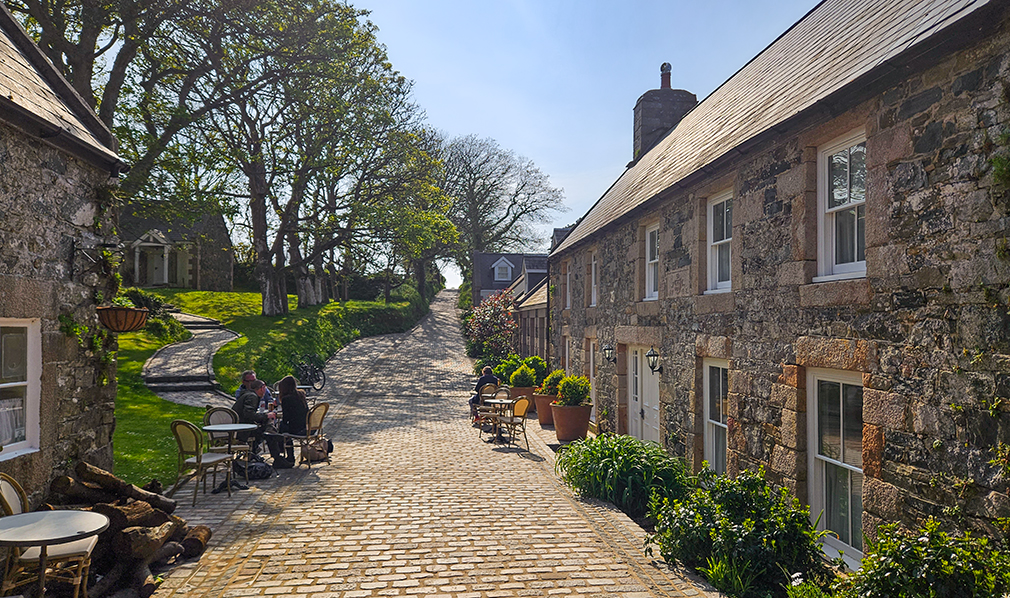 Rent an e-bike and explore the tranquil, traffic-free streets around the island.
One of the most joyful ways to appreciate the pure air and stunning scenery of the island is by e-bike, ideal for navigating Sark's sometimes undulating lanes and tracks without breaking a sweat. No need to worry about the traffic—pedestrians, tractors, and horses are the only other road users you will come across during your ride. Cycle to Little Sark to see the ruins of the silver mines and a Megalithic dolmen, believed to be more than 3,000 years old. Park up and explore Adonis and Venus, the calm natural seawater pools. Cross the dizzying isthmus known as La Coupee—but make sure to dismount first. The narrow path and sometimes high winds make it precarious to ride across. You'll need a head for heights.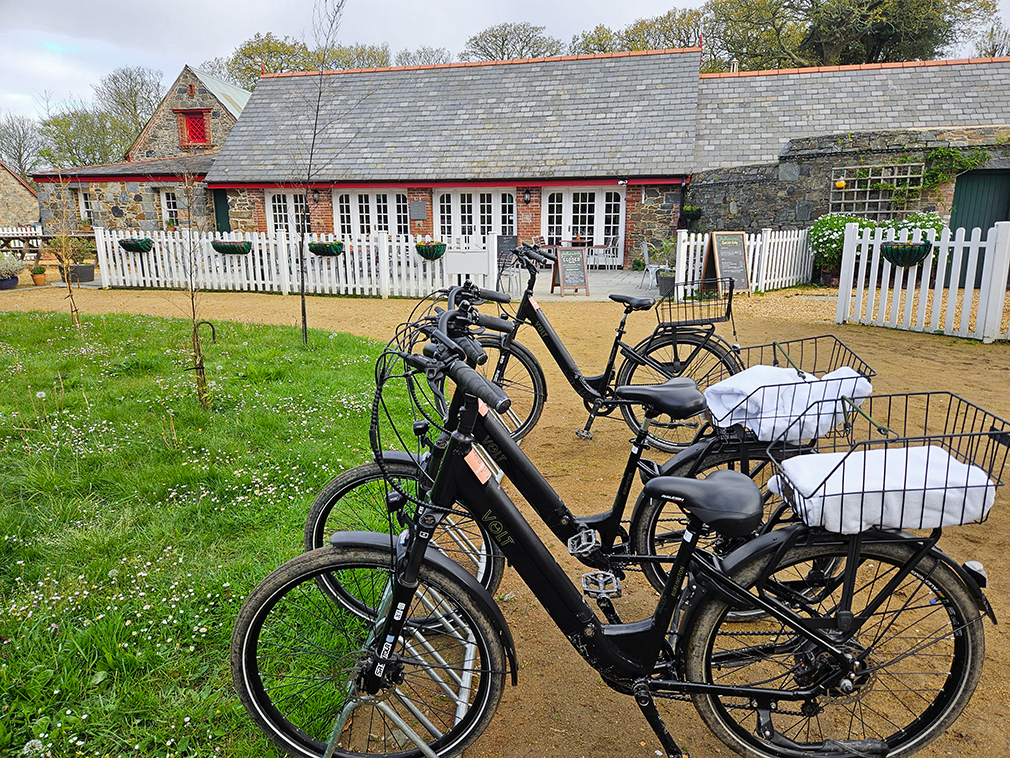 Shop 'til you drop in The Avenue, then take a horse and carriage ride with all your purchases.
Sark's main shopping street is known as The Avenue and is home to restaurants, galleries, and charming stores selling local crafts and silverwork, perfect as keepsakes or gifts. There is even a post office with a golden postbox. This was painted from its original blue color in 2012, after Sark resident Carl Hester won a gold medal in the Olympics as a member of Great Britain's dressage team.
In keeping with the horse theme – book a carriage to take you and your purchases back to your accommodations. Enjoy the views as wonderfully calm carthorses bear you through the meandering island lanes.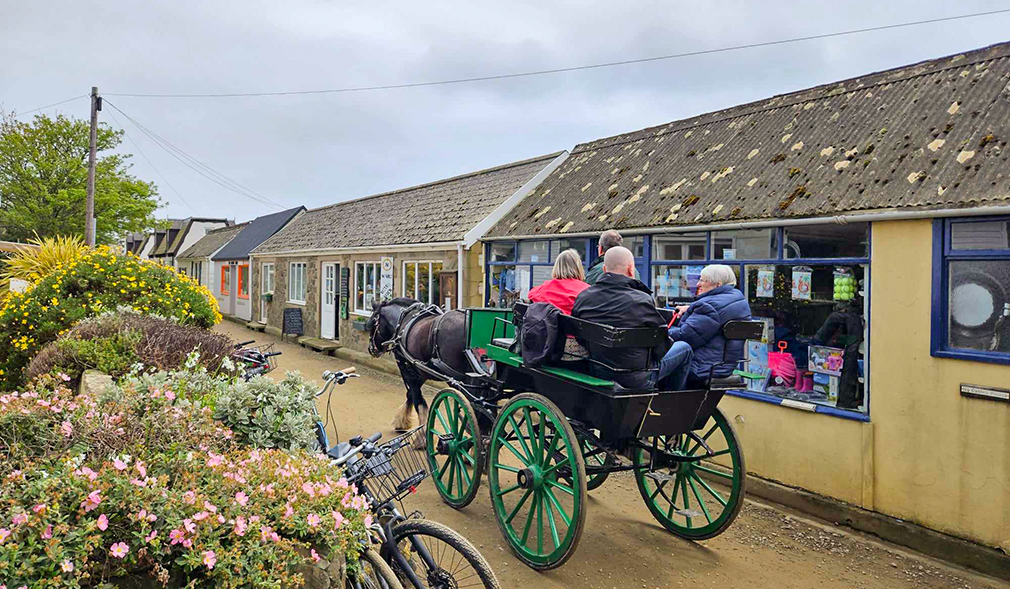 Watch the sunset or stargaze at La Moinerie village.
A short step away from The Avenue is a charming settlement named La Moinerie village. Beautiful stone holiday houses and lodges flank a cobbled street, complete with a traditional pub. Called "The Trafalgar," this old-fashioned pub has low ceilings, a warming log fire, and board games to while away chilly evenings—along with plenty of beautiful outdoor seating for sunnier days. But for a truly wonderful vista from the dramatic coastline of the island, follow the cobbled street as it turns into a dirt track, which leads to a stunning wooden platform overlooking the nearby islands of Herm and Brecqhou. Known as "Gusty's" because of the fresh winds that blow across the waters, this platform is a wonderful spot to watch the sun set over the water. But if you miss the sunset, don't worry. Sark is the World's First Dark Sky Island; the lack of light pollution makes stargazing a dazzling activity.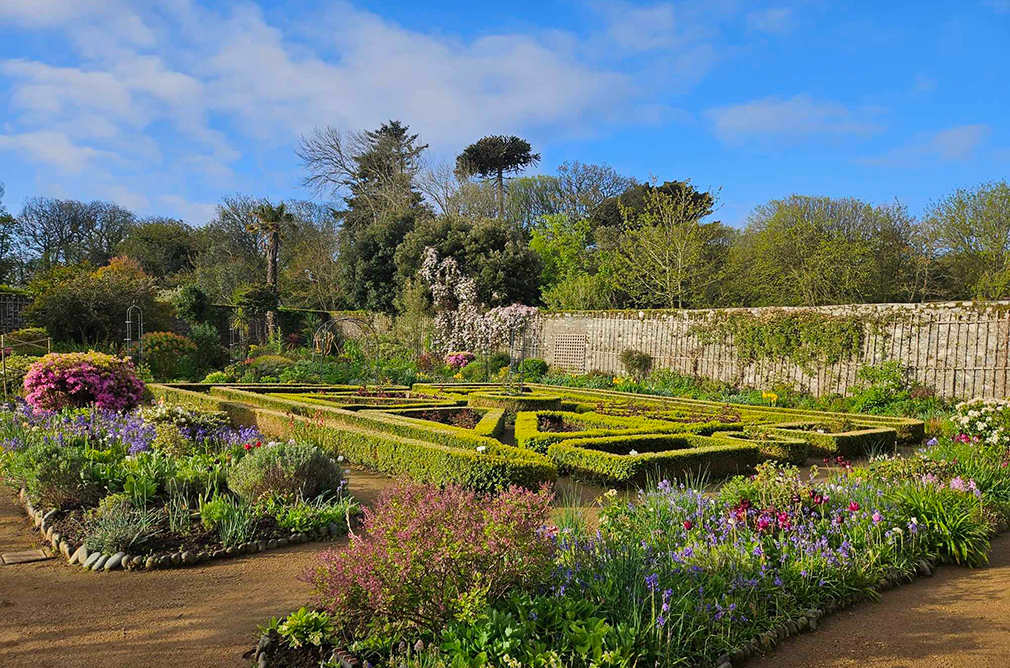 Explore the gastronomic delicacies of the island on foot.
Get your walking boots on and work up an appetite on the trail of Sark's delicious produce. The first stop is Caragh Chocolates, a wonderful island chocolate factory that uses the rich, thick cream of local cows to make a selection of stunning chocolates. With a tea garden on site, this is a great place to stop for morning coffee or book in for a chocolate-making workshop. Next up is lunch: a chance to try the magnificent local seafood. Head to Hugo's in Dixcart Bay, which features Sark crab in its seafood linguine, as well as a seasonal range of locally caught fish. Or try the famous Sark Lobster in Hathaway's, neatly located next to the beautiful gardens of La Seigneurie. Then grab a tour of the hives at Le Grand Fort Farm, which produces 100 percent raw, unheated, and unpasteurized wildflower honey. Finally, swing by Sark Dairy where farmers Jason and Katharine Salisbury supply delicious Guernsey cow milk and cream to the island. Quickly visit at 5 pm to watch the cows being milked, then enjoy the cows' delicious product at the milkshake station, or try the milk vending machine for some fresh-from-the-farm flavor.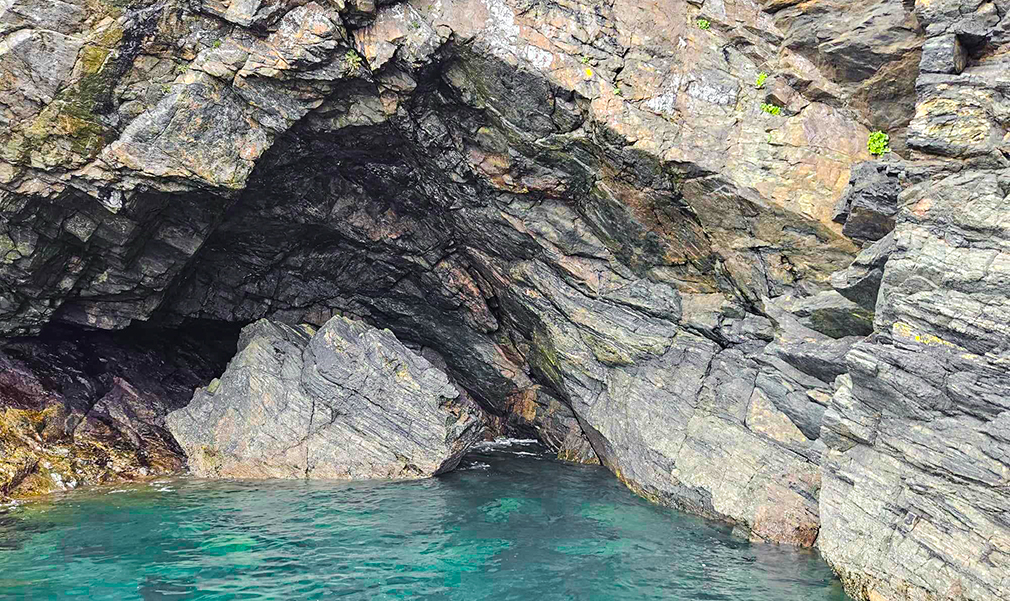 Take a guided boat trip around the island to discover some of Sark's famous feathered residents.
One of the best ways to appreciate Sark is from the water. Its steep, craggy cliffs soar almost vertically from the water, concealing saltwater pools, deep caves, and hidden beaches. And what better way to travel than with some descendants of one of the original 40 families to settle on the island? Father and son George and Morgan Guille offer tours on their locally crafted wooden fishing boat "Non Pareil"—which means "unparalleled"—setting off from Creux harbor. George and Morgan are incredibly well-informed about the history, geography, and nature of their island home. Enjoy tales of smugglers, pirates, lords, and wars, while admiring the extraordinary rock formations that rise from the water. Or sit back and watch the wildlife: gulls and guillemots abound, but the most famous creatures must be the elusive puffins—tiny black and white sea birds with brightly colored bills that can often be found swimming in the waters near Little Sark.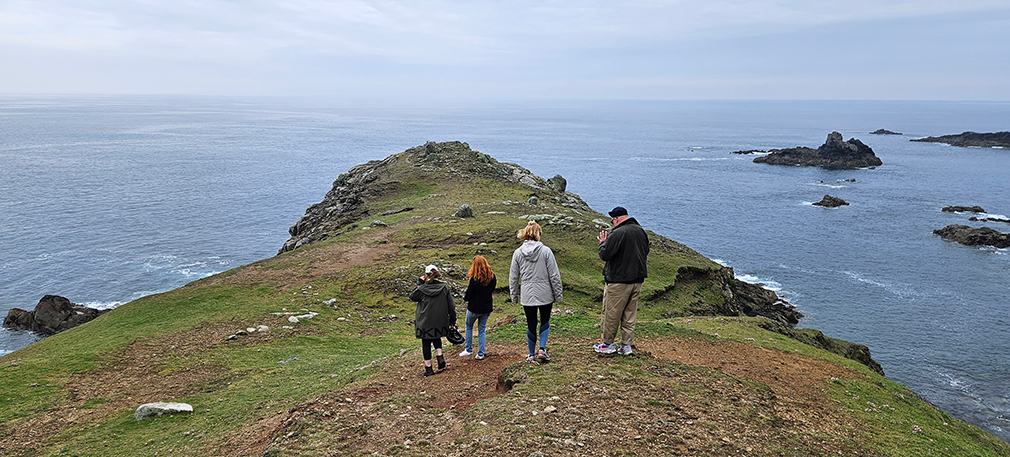 How to get there:
There is no airport on the island, so visitors should fly to nearby Guernsey. There are two airlines, Blue Islands and Aurigny that currently depart from UK airports. Alternatively, visitors can take a ferry from UK ports Poole, or Portsmouth, to Guernsey. Once you have arrived in Guernsey, take a 45- minute ferry from Guernsey to Sark. This short journey is absolutely stunning, as the boat sails past other small islands and outcrops of rock, with sightings of beautiful water birds along the way.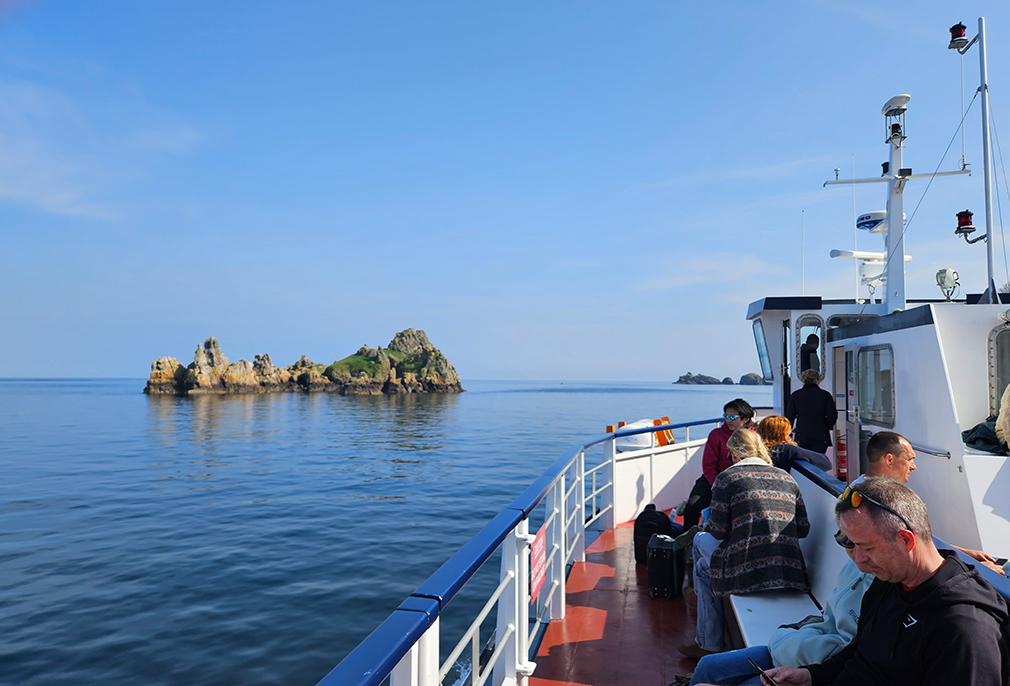 Don't worry about having to drag heavy luggage for miles; one of the delightful quirks of the island is that the ferry is met by a tractor pulling a cart. Your labeled luggage is collected harborside, then delivered by tractor to your accommodations.