The volcanic island of Madeira, rising from the Northern Atlantic Ocean, enjoys magnificent scenery. Its sheer, rugged coastline encloses towering mountains, crested with ancient laurel forests, and lined with hectares of fertile farmland. An autonomous region of Portugal, Madeira's spectacular countryside, subtropical climate and fascinating history make this stunning island a year-round destination for adventurers. Here are our favorite ways to explore magical Madeira.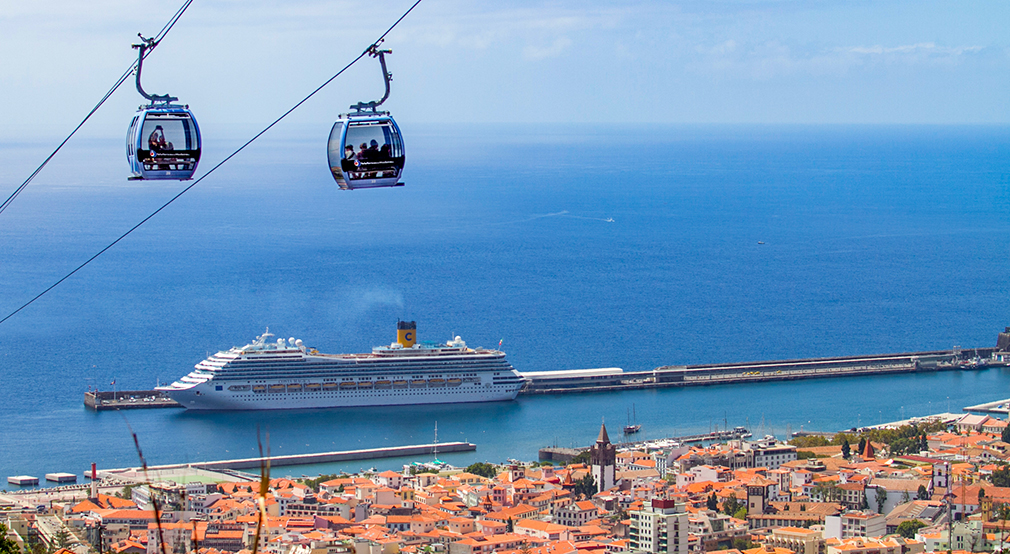 Ride a cable car to tropical gardens and the tomb of an exiled emperor.
Admire the tiled rooves of Madeira's capital city Funchal, as you take a ride on its famous cable car. Your journey begins at Funchal's beautiful seaside promenade and climbs over the old town, before arriving in the historic, charming village of Monte, where a viewing platform offers panoramic views across the city and ocean.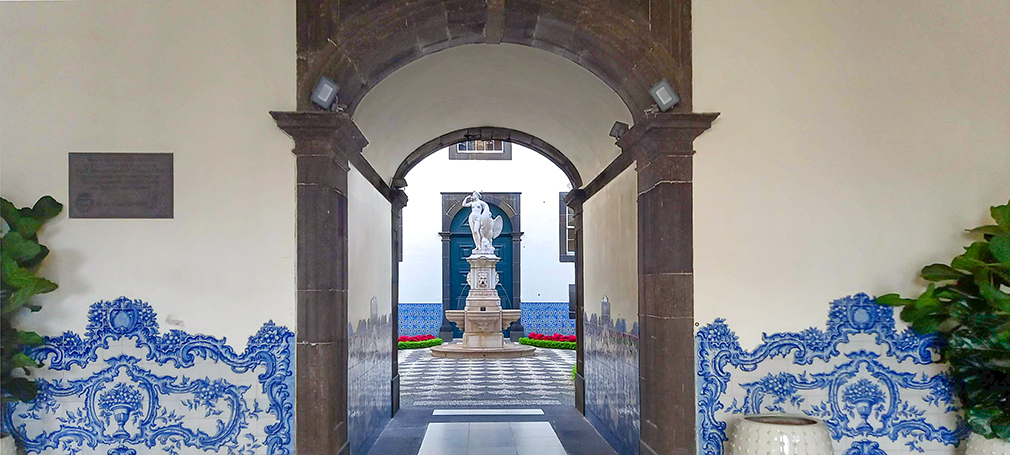 Once there, explore the exotic planting and fabulous statuary of Monte Palace Tropical Garden in the company of swans, peacocks, and koi carp. Or follow in the footsteps of pilgrims, up a steep flight of stairs to Monte's historic Church of Our Lady of the Mount (Igreja de Nossa Senhora do Monte) where you can find the tomb of exiled Emperor Charles 1 of Austria, venerated after his death by the Catholic church.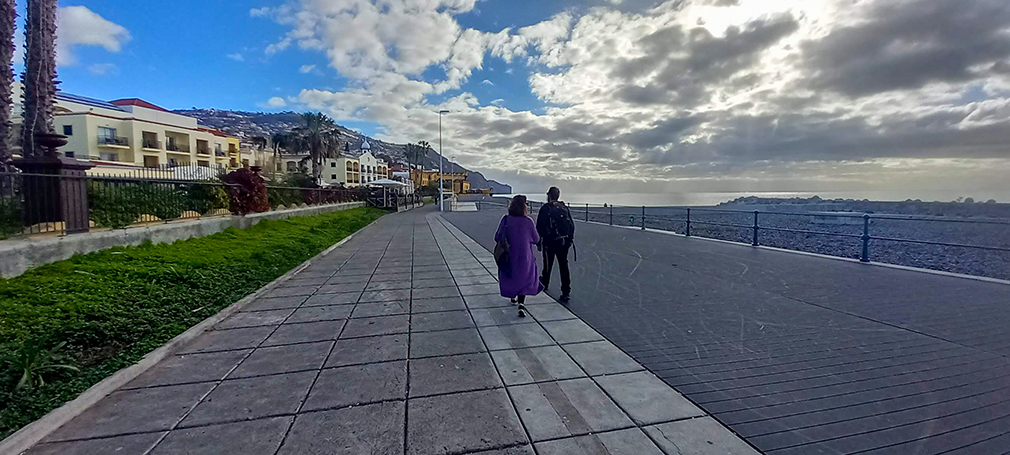 Tackle steep slopes and sharp corners, on one of Madeira's most surprising modes of transport.
Part basket, part sleigh ride, the extraordinary Monte toboggans are a century-old method of transport and a quick way to get down the mountain. Although this route is now served by buses and a cable car, a line of roomy wicker sledges still waits at the top of the hill for visitors to board. Each can accommodate up to three passengers.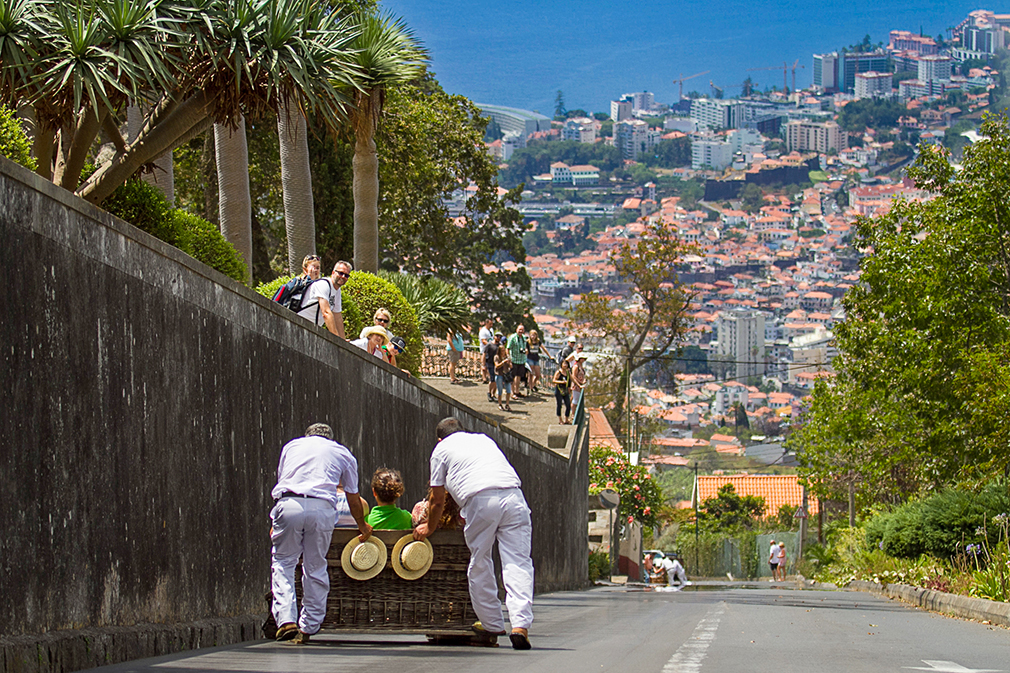 A trip on one of these famous sledges involves a knuckle-whitening journey, reaching speeds of 38 km per hour, down steep and winding roads to Livramento. No need to worry about a driver's license to take to the roads on this unusual vehicle, as two experienced "carreiros" – toboggan pilots dressed in smart white jackets and straw hats – will steer the sledge all the way to the finish line.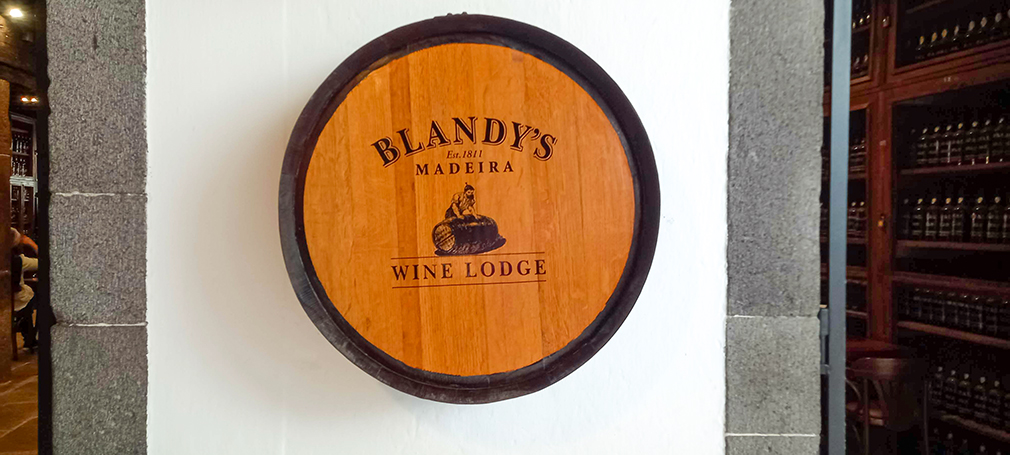 Learn about one of Madeira's most famous products, with a tour and tasting at a historic wine lodge.
One of the island's most famous products is Madeira wine. Gold to dark amber in color and ranging deliciously dry to indulgently sticky, this aromatic fortified wine makes a gorgeous aperitif and is a perfect match for both savory and sweet dishes.
Blandy's wine lodge, home of Blandy's Madeira wine, offers informative guided tours of their historic buildings. Led by a knowledgeable wine ambassador, visitors learn about the winemaking process, as they wander through warehouses and aging rooms.
The lodge has a fascinating museum, documenting the history of the Blandy family (the family company behind the wine) as well as a shop selling souvenirs including the wine itself. The highlight of the tour takes place in the tasting room, where visitors can try a series of different blends and vintages in the company of Madeira wine experts.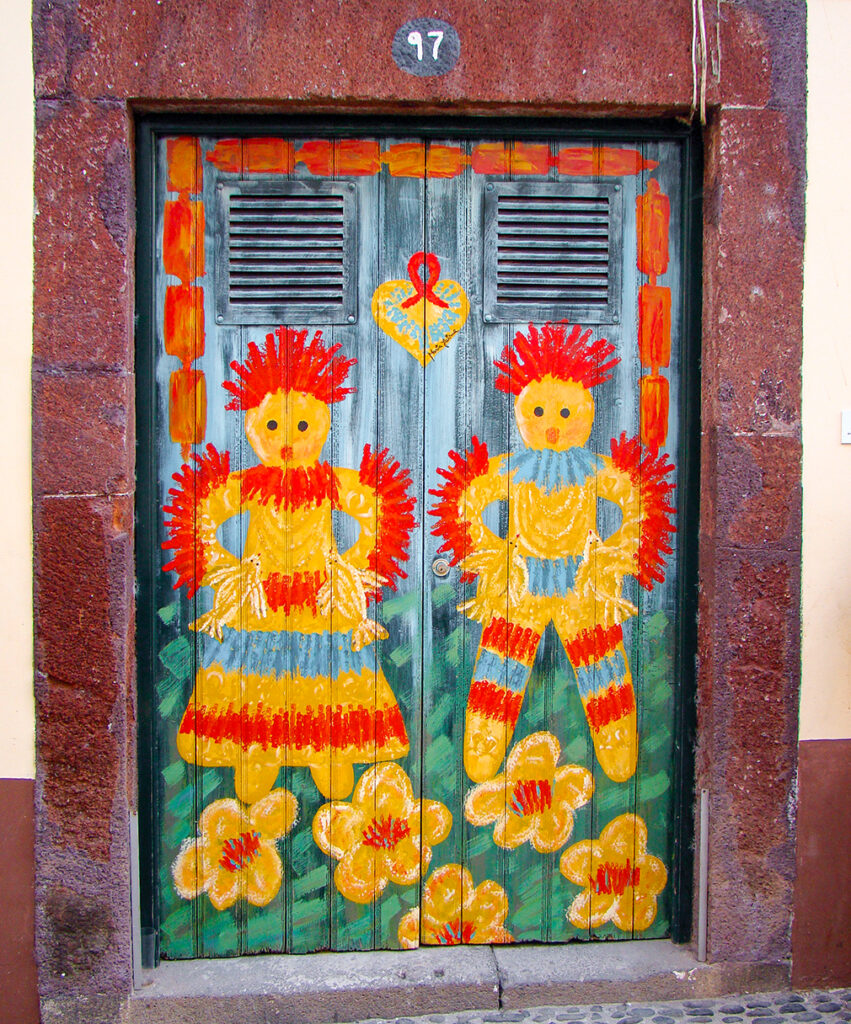 Take a culture-filled trip around Funchal's historic market and discover a street lined with painted doors.
Funchal's scenic old town is home to the impressive "Mercado dos Lavradores", a beautiful example of the Portuguese "Estado Novo" style of architecture. Set over two floors, the covered market sells tropical fruits, exotic flowers, spices, meat and the freshest fish. The flower sellers on the ground floor wear traditional Madeiran dress – colorful costumes with distinctive hats and boots – that show Minho, Moorish, African and Flemish influences.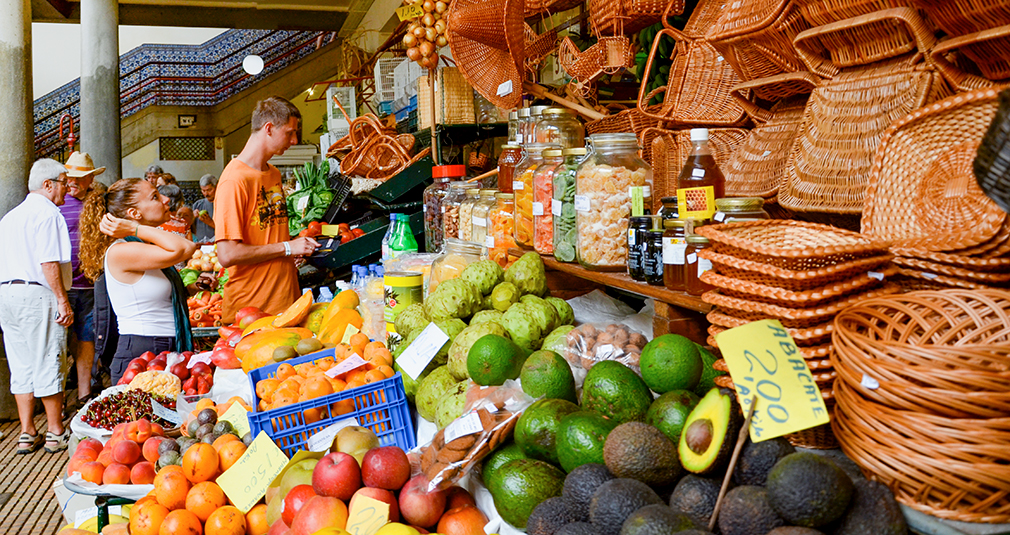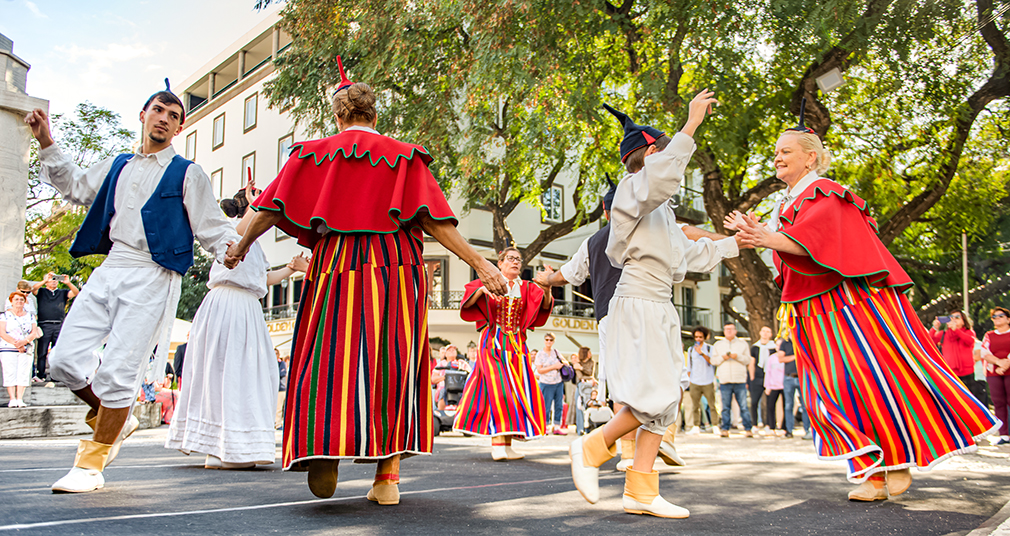 Between the market and the water's edge lies Rua de Santa Maria, a narrow-cobbled street that in recent years has become an unusual outdoor gallery, attracting art lovers and photographers. The street is home to a mix of stores and restaurants, but it is the buildings' doors that catch the eye. Local artists and designers have transformed around two hundred of these once drab doors into a series of eye-catching artworks.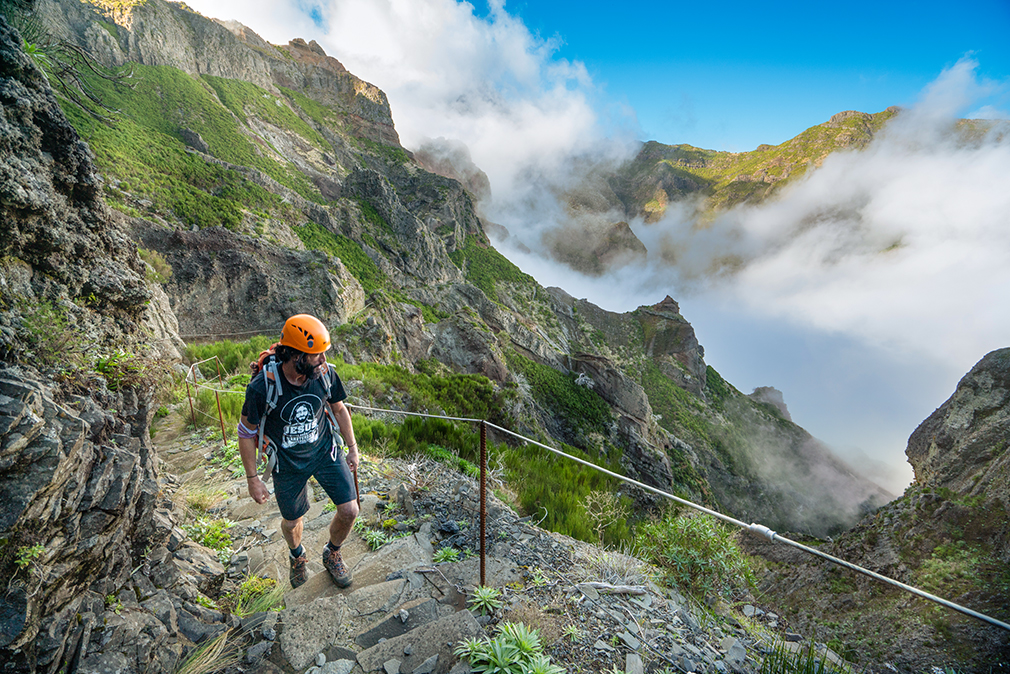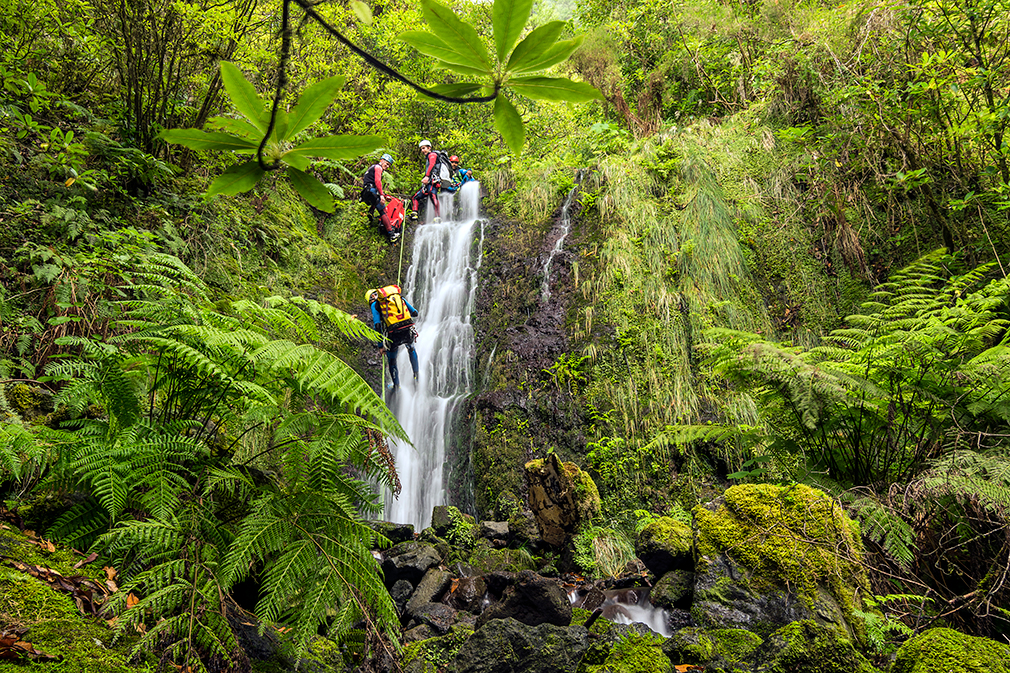 Hike through UNESCO World Heritage forests as you navigate Madeira's impressive man-made waterways.
Madeira's natural hills and rugged coastline make the island a popular destination for hikers. Whether it's a sunrise hike to the Pico do Arieiro, or challenging trek along a ridge to Pico Ruivo, Madeira's stunning natural lines and angles provide peaks, coastline, and ridges to explore. But for a truly Madeiran experience, walkers should head for the "Levadas". These are a series of water channels, built across the island from as early as the 15th century. These narrow waterways also provide easy hiking paths through lush landscapes. Hiking the levadas is a perfect way to explore the island's famous laurissilva forests – a UNESCO World Heritage site for invaluable environmental heritage, where multiple waterfalls and daunting rock formations appear among the fragrant bay trees.