It seems that all eyes are on Dubai right now for Expo 2020, which was delayed due to the pandemic, and now running until March of 2022. 190 countries are represented through 200 food and beverage outlets consisting of rising and celebrity culinary talent from Geoffrey Zakarian to Matthew Kenney, Carla Hall and more than a dozen Michelin-starred chefs including David Myers.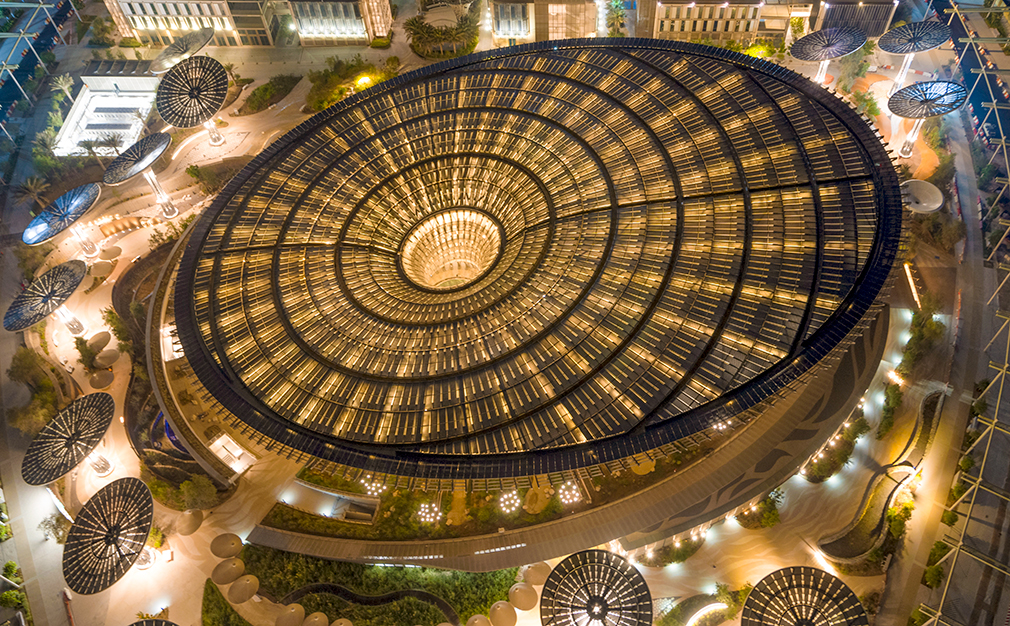 Myers, who opened Adrift Burger Bar in his hometown of Venice Beach in 2020, has expanded the concept to Dubai and plans to open more restaurants in the Middle East in the coming year. The chef takes our readers on a tour through his top 5 favorite dishes at Expo Dubai 2020 while he interviews chefs, tastes the diverse bounty and shows us the ropes. Click on the video link for this insider tour of the pavilions and food halls with Myers and continue reading below about what makes these food concepts a 'must visit' in Dubai from the world's first African dining hall to a coffee house that features DJs.
Why Dubai and why now?
David Myers: I've been coming to Dubai for the past five years and this city never ceases to amaze me. As someone who's constantly traveling, I always feel incredibly welcomed by both the local community and international residents (85% of its population) every time I visit Dubai, which has become more and more frequent over the years. Although the United Arab Emirates was only established 50 years ago, Dubai has already become a front-runner on many levels, and its food scene is now eager to take poll position alongside other culinary capitals of the world.
Pivoting in the face of a global pandemic, Dubai pushed ahead – albeit a year late – with the launch of renowned global exhibition, Expo 2020 Dubai in October last year. Set across more than 1000 acres in the desert south of Dubai, the six-month exhibition has become a stage for 192 different countries. Which, for any restaurant buff, translates into a culinary mecca as more than 250 concepts have been brought in to showcase food cultures from across the globe.
To help navigate the vast array of culinary options, Expo 2020 Dubai created Eat at Expo, a platform solely focused on showcasing the best food experiences that are on offer for visitors. Which, believe me, is a necessity considering how wide the exhibition spans. I've narrowed the collection of restaurants down to five concepts that I've tried and enjoyed at Expo.
Chef Myers' Top 5 Must Try Dishes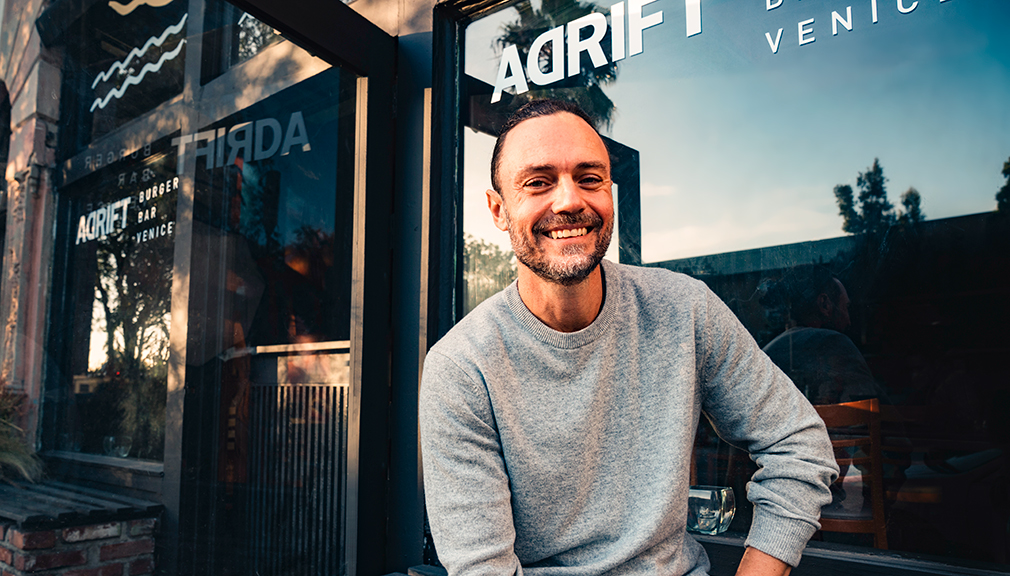 Adrift Burger Bar – Mobility District
Must-try dish: DM Burger
In 2020 – at the height of the global pandemic – I finally launched a long-time passion project of mine; Adrift Burger Bar in my hometown neighborhood, Venice Beach. Within only a few months we got approached about opening our second location in Dubai, a place known for its many burger joints. The concept has a pretty unique story that goes all the way back to my mom's burger recipe which she used to cook for me growing up. A while back I decided to add my version of her nostalgic burger to the menu at one of my restaurants in LA, and everyone went nuts over it! Our guests loved it and the New York Times went as far as calling it 'the perfect burger'. This triumph led me to feature a burger on the menu at my restaurants in Tokyo, Singapore and Dubai before finally launching Adrift Burger Bar in Venice Beach. And now we are here at Expo 2020 Dubai. The menu first and foremost evolves around three signature burgers; the original DM Burger, the Adrift Burger – a spicy burger inspired by my time in Singapore that comes with ajwan tomato jam and jalapeños -, and the 1940s Classic – a straight-up Americana burger with all the classic fixings. The restaurant was designed by my good friend Danny Gonzales – a fellow Angeleno – with accents of Tokyo intertwined with a laid-back Venice vibe. Besides the iconic burgers, guests can enjoy a side of curry leaf fries or fried mushrooms with Japanese BBQ sauce, and one of three signature milkshakes; Miso Caramel and Chocolate, Matcha and White Chocolate or Vanilla and Strawberry.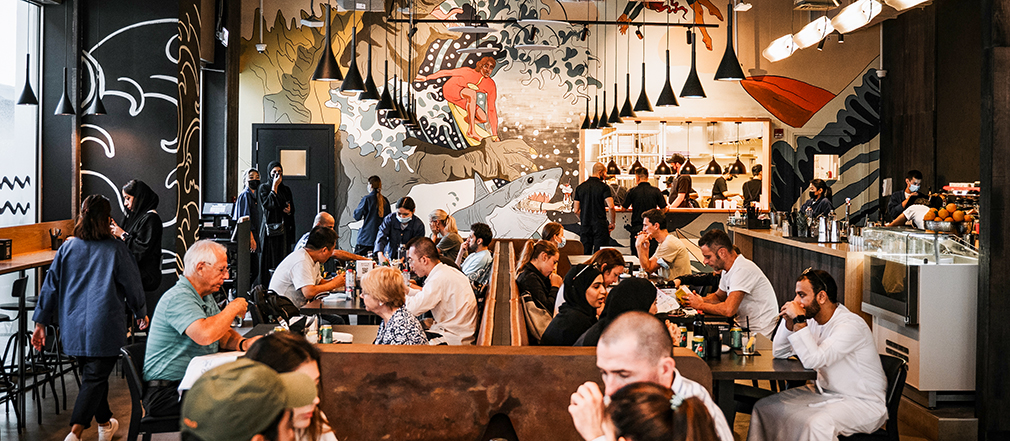 The National – Mobility District
Must-try dish: Vietnamese Chicken Salad
Another American celebrity Chef who is now making his mark at Expo 2020 is Geoffrey Zacharian. His UAE outpost of The National is favorably located next to Wasl Plaza, the central dome which forms the stage for all major events and entertainment of Expo. An established star of the US culinary scene, Zacharian has become known for his part in establishing today's modern American cuisine. At The National we see him marry classic cooking techniques with modern applications and twists to create the foundation for his contemporary grand café that is modeled after the grand cafes of Europe. When I visited The National recently, Zacharian's local Executive Chef, Gregori Peña showed me around and treated me to some of their most popular dishes. These included their octopus appetizer which had been beautifully charred and grilled to perfection, served with fingerling potato confit, grilled lemon and pickled chiles. Next up was the Vietnamese chicken salad with white and red cabbage, basil, chili and peanuts, packed full of hot and sweet flavor and layered texture. Making use of locally sourced ingredients, my final dish was a grilled-seabream with lemon and fennel. Chef Peña commented on how sourcing ingredients in Dubai has not been as challenging as some may think, seeing as the city is an international hub with connections to all corners of the globe. But, perhaps more surprisingly to some, thanks to the current cooler season as well as the well-developed farming techniques available in the Middle East, there is plenty of produce to be harvested both locally and regionally.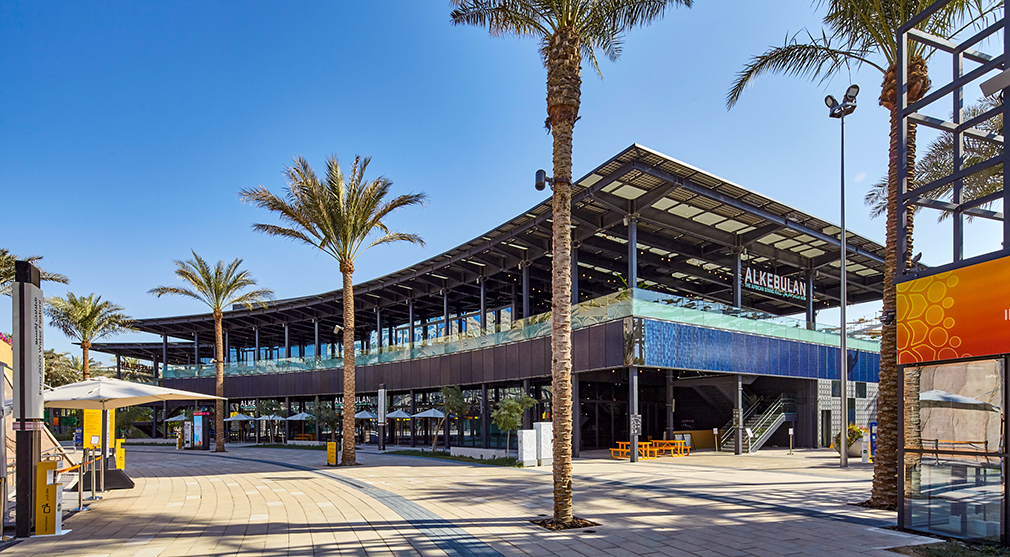 Alkebulan – Jubilee Park
Must-try dish: Lobster tempura flatbread
Nestled in-between Wasl Plaza and the much-talked-about waterfall feature is Alkebulan – the world's first African dining hall. The eponym, Alkebulan, comes from the oldest name for Africa and translates to 'Mother of Mankind' or 'Garden of Eden'. It is the brainchild of opera singer-turned-restauranteur, Alexander Smalls, who curated the multi-faceted dining experience along with seven acclaimed chefs. All in all, the dining hall comprises of 11 different kitchens and counters that jointly illustrate some of the vibrant food cultures that can be found across the vast continent of Africa. Amongst the sea of delights on offer, there is East African seafood, BBQ tinted by the traditions of Kenya and Zanzibar, and plant-based cuisine out of Cameroon and Benin. During my visit, I was hosted by Chef Mame Sow, a Senegal native and former New Yorker, and now the pastry chef behind Shoebox Bakery, a pan-African pastry concept. Among her sweet and savory delicacies was the Ethiopian injera flat-bread which comes served with different flavorful fillings such as lobster tempura, chicken yassa roti or suya shawarma. During my sit-down with her, I also got to sample other dishes from across Alkebulan's many kitchens, including Alexander Smalls' signature rotisserie chicken with slaw, mayo and pickled chilis and chives in a black bun. What chef Smalls has achieved with Alkebulan is so much more than a dining hall. It's a social and vibrant experience that introduces its guests to different cultures through food, music and art. And, this concept is expanding to Harlem and London in the coming year.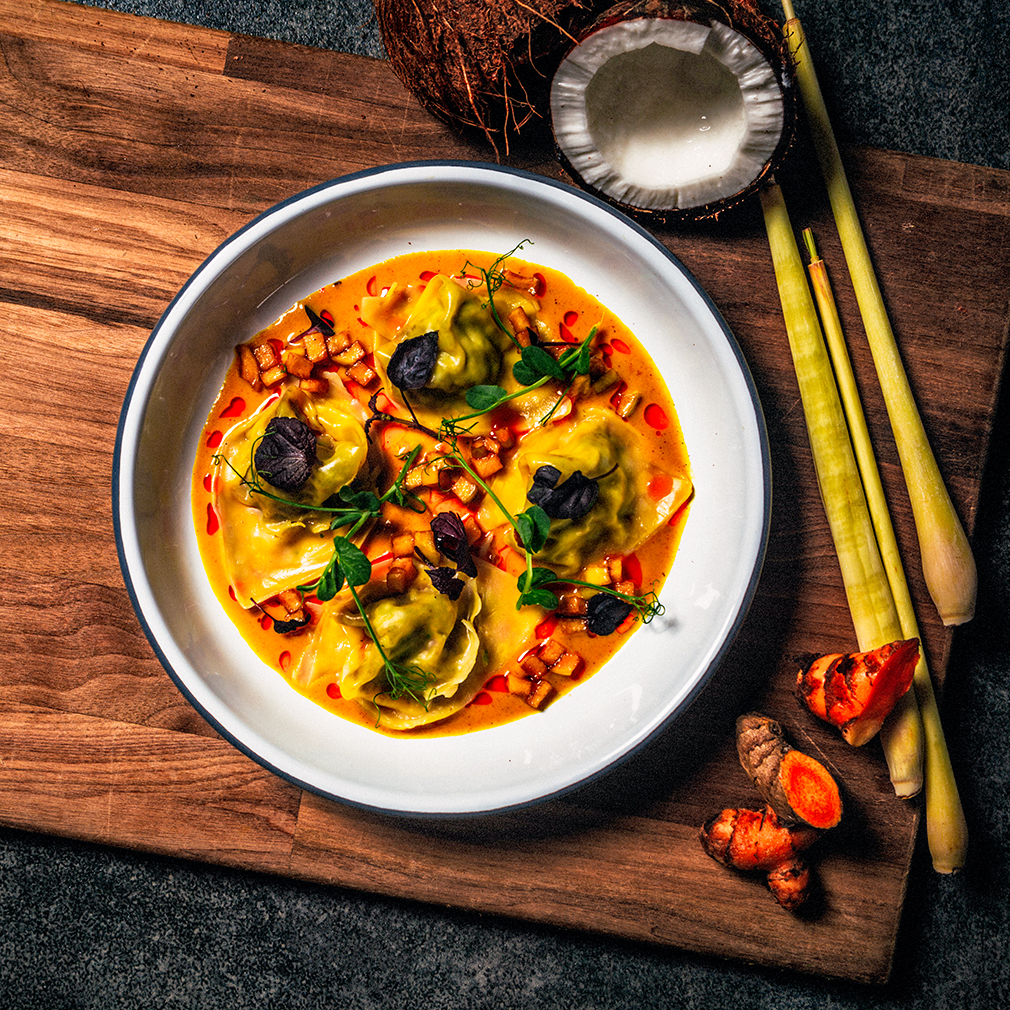 Mudra – Sustainability Pavilion
Must-try dish: Mushroom dumplings
As the Dubai food scene has continued to flourish, more and more American chefs set their foot in the city to become a part of the local dining scene. One such name is Matthew Kenney, a chef who has not only pioneered plant-based cuisine in the US, but is now making waves in the Middle East with his plant-based restaurant concept Folia. At Expo 2020, Kenney has opened three distinct concepts; Veg'd, XYST and Mudra. The ladder is a rooftop restaurant with views across Expo, great for a spot of sundowners and vegan bites. Its fairly minimalist design goes hand in hand with the paired back aesthetics of the Sustainability Pavilion which it is housed within. The menu, however, is vibrant, colorful and full of substance. Like The National, the team at Mudra have opted for using as many local ingredients as possible to stay true to its vision for a greener legacy. Some of their standout dishes include a plant-based Philly maki roll, mushroom dumplings in a spicy shiitake xo sauce, and Diavola pizza from Kenney's famed NYC pizzeria, Double Zero.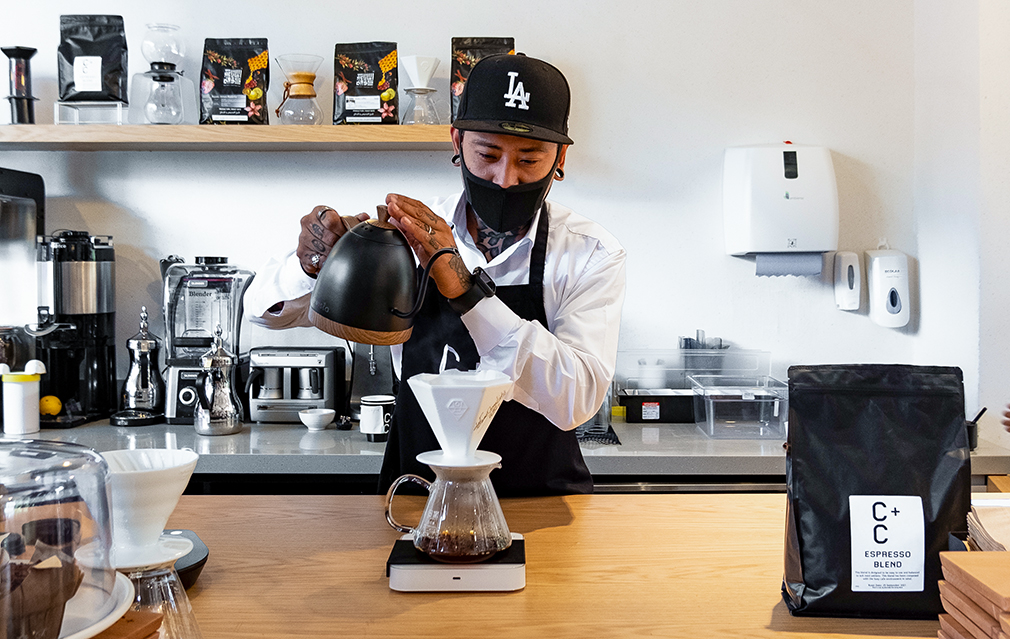 Kanvas by Coffee Culture – Mission Impossible Pavilion
Must-try dish: Shakshouka
I normally don't drink coffee but I am a huge fan of a concept that has a clear vision and a story to tell. Canvas by Coffee Culture is exactly that. A concept born at Expo 2020 Dubai for the ever-evolving creative community of Dubai who seek a space to work, meet, design, and create. Designed as a community space, Canvas also celebrates the local music scene through its culture program through which they regularly feature different local DJs. But as the name indicates, this place is also incredibly serious about its coffee. Using only ethically sourced coffee beans that are roasted by a local roaster, Canvas offers all the different incarnations of coffee you could possibly want. My pick when I visited was a slow drip single origin Kenyan coffee. I kid you not – this was hand down the best coffee I have ever had! Their food menu is all about freshness and vibrancy and has subtle nods to local flavors and ingredients throughout the menu. For example, their shakshouka, a classic Arabic breakfast dish of eggs cooked in a spicy and aromatic tomato sauce, or their tacos with pomegranate molasses. I also tried their creamy Jerusalem artichoke tortiglioni and everything bagel with smashed avocado, both bursting with flavor.
When Expo 2020 Dubai reaches its end on 31 October, the site is going to transition into District 2020. This sustainable, human-centric smart city will reuse at least 80% of the Expo-built infrastructure, so if we're in luck, you'll be able to visit some of its many restaurants even long after Expo shuts its iconic gates.