Founded by Quentin Couturier, Xavier Aguera and Charles Brun. IZIPIZI is a Paris-based eyewear brand that has caught the attention of famous faces from Gwyneth Paltrow to Sarah Jessica Parker, Eva Longoria to Mark Ruffalo and the First Lady, Dr. Jill Biden, among a slew of others.
The appeal is not just the stylish frames and instantly cool-meets-intellectual look that comes with donning a pair, but the assortment IZIPIZI offers for adults and kids. These specs are specifically designed for Reading, Sun, Mountains (maximum UV protection) and Screens. So you can grab a pair custom to your needs for skiing, surfing or reading your electronic device on a long flight.
At prices starting between $40-50, the brand has opened four boutiques in Paris from Gare de Lyon to Rue de Buci, plus others in Lyon, France; Carnaby Street in London and Brussels, along with collaborations with other top brands and iconic stores such as Evian, Bonpoint, Merci, Le Bon Marche and MoMA, among others.
We spoke to co-founder Quentin Couturier about where they find inspiration for the designs and his favorite shopping cities, including Paris.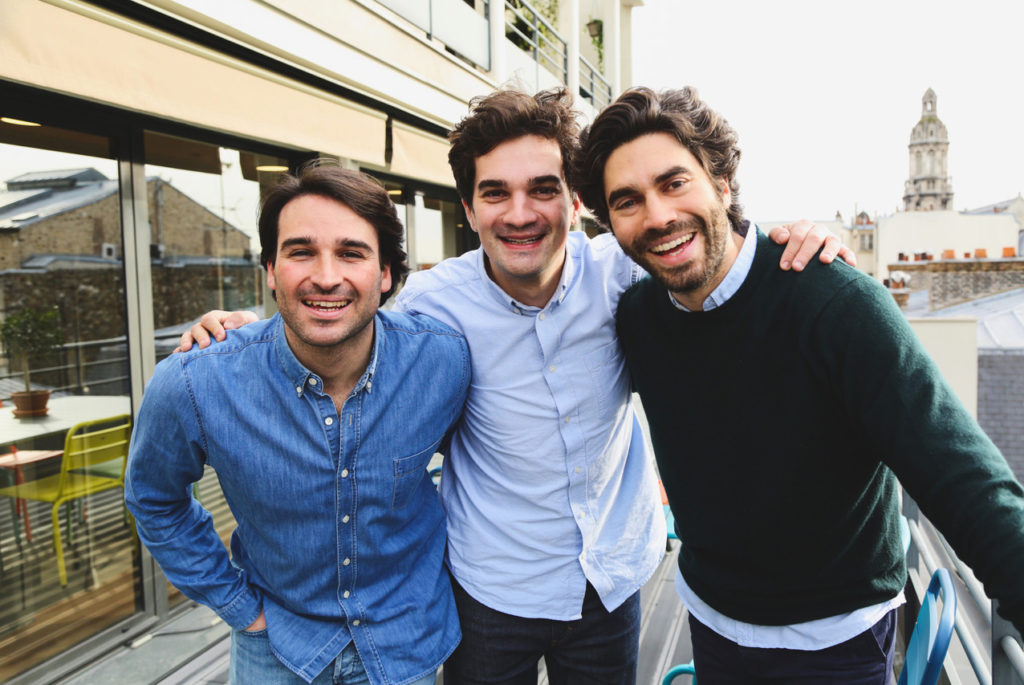 What are some of your favorite shopping cities in the world for inspiration and why?
Paris: its where it all started for IZIPIZI and its the home of such legendary stores as colette, Merci, Le Bon Marchéand so on.
New York: one of our favorite shopping destinations and more specifically Williamsburg for its offbeat and trendy vibe and some really inspiring concept stores like Le Labo (fragrences) for example. We are always particularly impressed with their store layout and the superior standard of customer service. And MoMA Design Store in New York as well, as it always gives us such pride to see the eyewear sold in the store.
Milan: especially during the Salone del Mobile as the activity and animation all over the city when artists & designers congregate is such an inspiring time. Also, because all the trendy stores take part in the event by changing the shopping windows or by launching special editions. Rinascente in the Piazza Duomo is a particular favorite and covers fashion, food and design over 10 floors.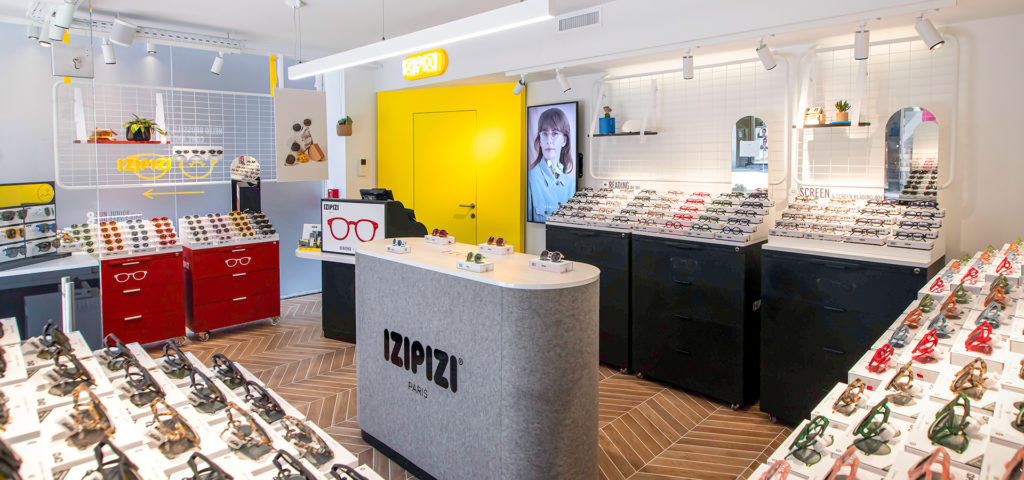 Give us an example of a perfect shopping day in the city where you live.
Shopping always begins with a sports session to be ready for a real retail marathon in the city of light. From there it's all about randomly exploring the streets of Paris and finding oneself at a place like Merci, for home goods as they really excel at updating their selections-themes on a regular basis, and with colette closed now, everyone goes there.
For lunch I recommend a fantastic restaurant, Les Amis de Messina in the second arrondissement. Everything on the menu is always delicious. In Summer their Italian ice creams are such a perfect end to a lunch with family and friends, but now as we head in Winter, I expect we'll be indulging in any of their pizza or pasta dishes on the menu. The Focaccia Farcie and the Pasta alla Norma are both so good, if you close your eyes, you might even believe you're in Italy.

Do you have a 'go-to' for travel gear or accessories before a big trip?
Importantly we need safe and practical luggage so we all can't go past Rimowa. For all of the essential apparel basics we go to Uniqlo. And we never leave home without a swimsuit from the excellent French brand, Cuisse de Grenouilles.
What is one item or product that you can't travel without?
An iPad because they're like our little travel buddies that help us follow the news, watch films, read e-books, take photos and more.