Out of Office spotlights pioneers who have decided to pursue their passions beyond the typical 9-to-5 job.
It sounds like the coolest job in the world, but what exactly is a director of vibe? You are about to find out from Mark Hussey, the man who started this position at Silo Ridge Field Club on a sprawling 850 acres in New York's Hudson Valley, which is owned and operated by Discovery Land Company.
Founded in 1994 by Mike Meldman, who is also one of the three founders of Casamigos tequila with George Clooney and Rande Gerber, DLC is a US-based real estate developer and operator of private residential club communities and resorts. Every community has access to 5-star, unique amenities such as a Tom Fazio-designed golf course, farm-to-table culinary offerings and outdoor experiences that cater to a family-oriented lifestyle and that particular location.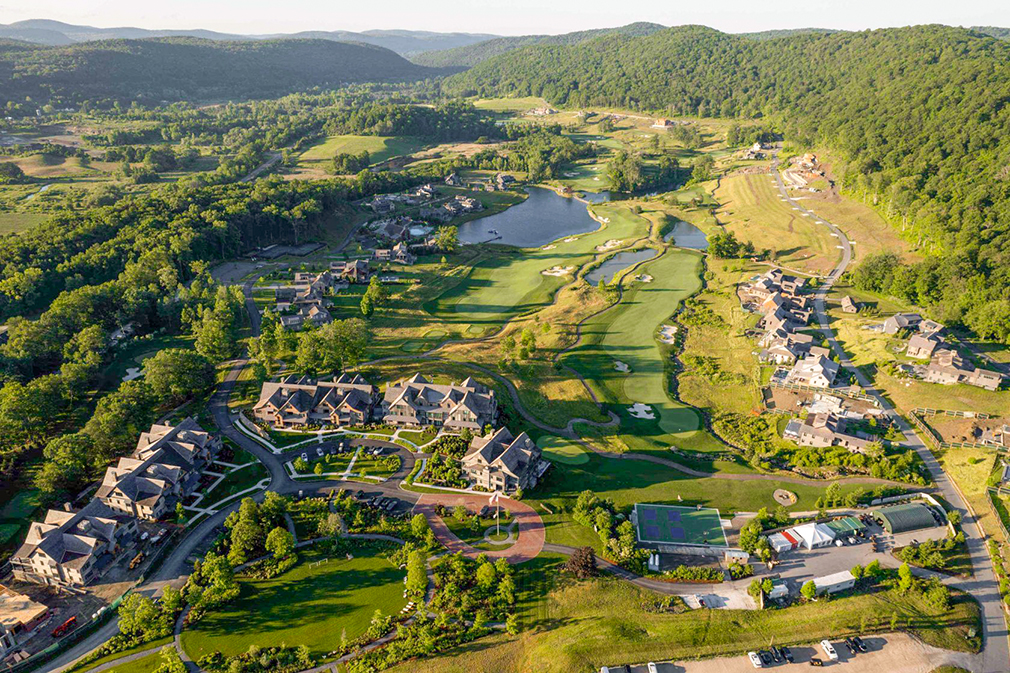 Each property has sustainability at the forefront and respectfully integrates the natural and cultural characteristics of the local land whether you are at the El Dorado Golf & Beach Club in Los Cabos, Mexico or the Yellowstone Club in Big Sky, Montana to name a few. The company recently launched its first European property, the CostaTerra Golf & Ocean Club in Comporta, Portugal.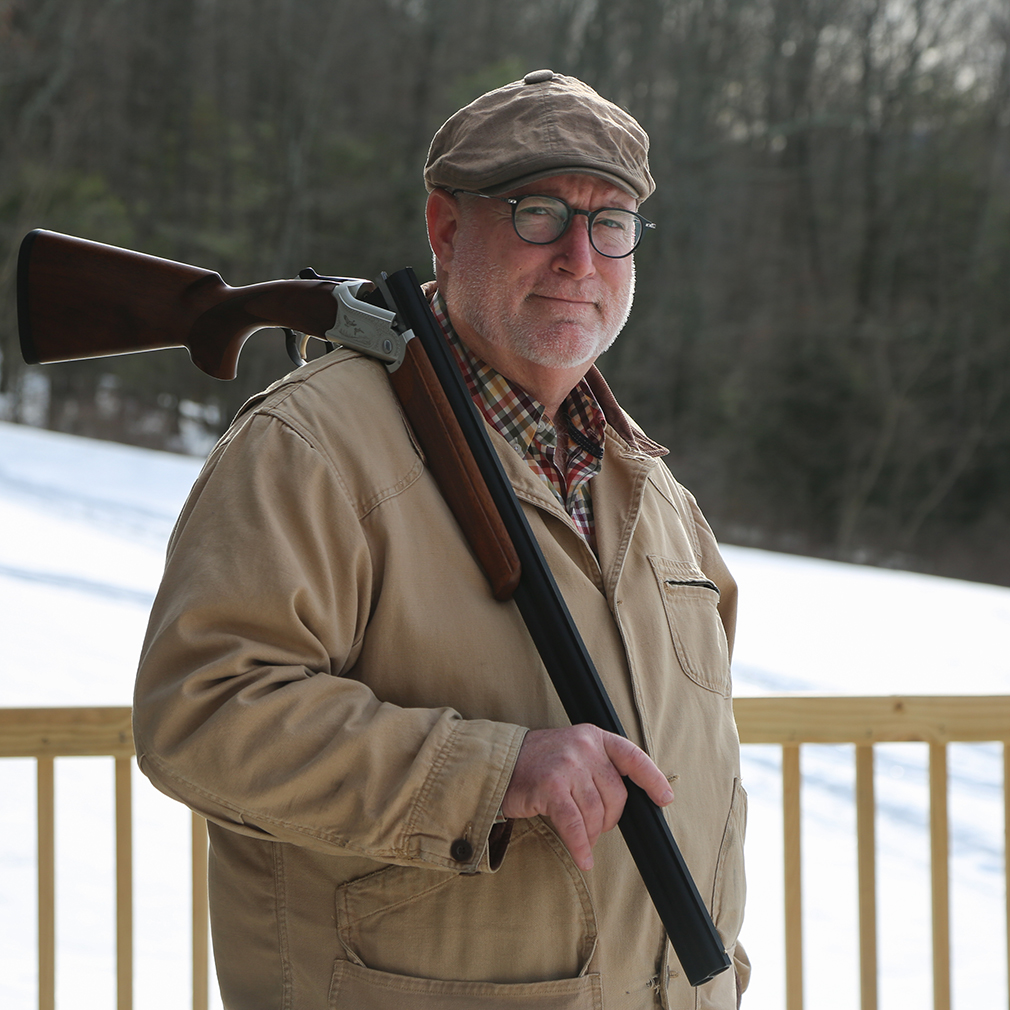 Also referred to as 'the mountain man of the Hudson Valley," Hussey has created a hunting cabin in the woods at Silo Ridge. From this serene outdoor perch, he oversees everything from axe throwing to archery and snowmobiling to ice-skating. His role is to create an unforgettable experience for members from ambiance to activities, hence the 'vibe' title.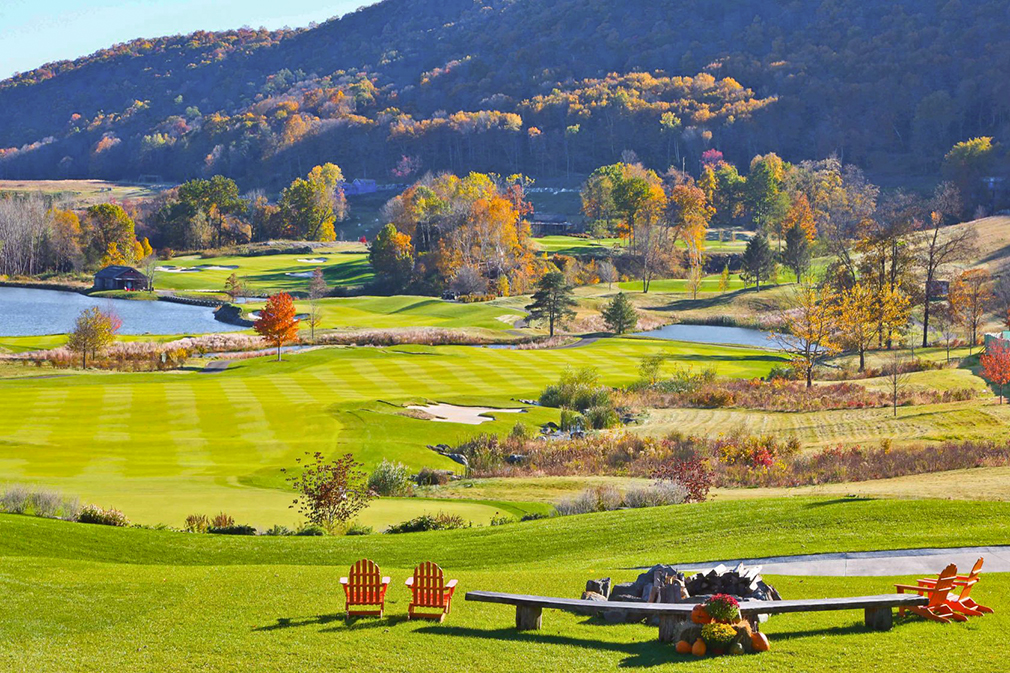 Can you describe what your day-to-day life is like as a 'director of vibe' at Silo Ridge?
Every day starts around 5:00 am with a nice strong cup of coffee. I start browsing my calendar, look at the member roster, and projects (creating new amenities) I have going on at the time. I make my game plan from this, always knowing that something will pop up, change or cancel.
I will then start with walking the hunting dogs (Lilly, Jack, Ria and Merle) with my assistant Marc Smith (Bub) and will brief him on our daily plan. We may do a little dog training at this time or plug it in later in the day. From there we will do our scheduled activities at The Cabin, like ATVs, razors and snowmobile rentals, clay shooting, recurve archery, 3d archery with compound bows in the wood shoot at foam animals. We also take members out on a walk-up hunt for pheasant and chukars, which is amazing to watch the dogs work the field and put the birds up and then retrieve them. After the hunt, we will clean the birds, and deliver them to the members, and even cook it for them. We also offer other hunts, such as deer and turkey and we will take our members out on fly-fishing excursions on the local rivers that run through the Hudson Valley. Then what's left of my day, I spend seeking out our members on property in the restaurants and golf course, to enhance their experiences. Normally my day will end at 7:00pm to 9:00pm.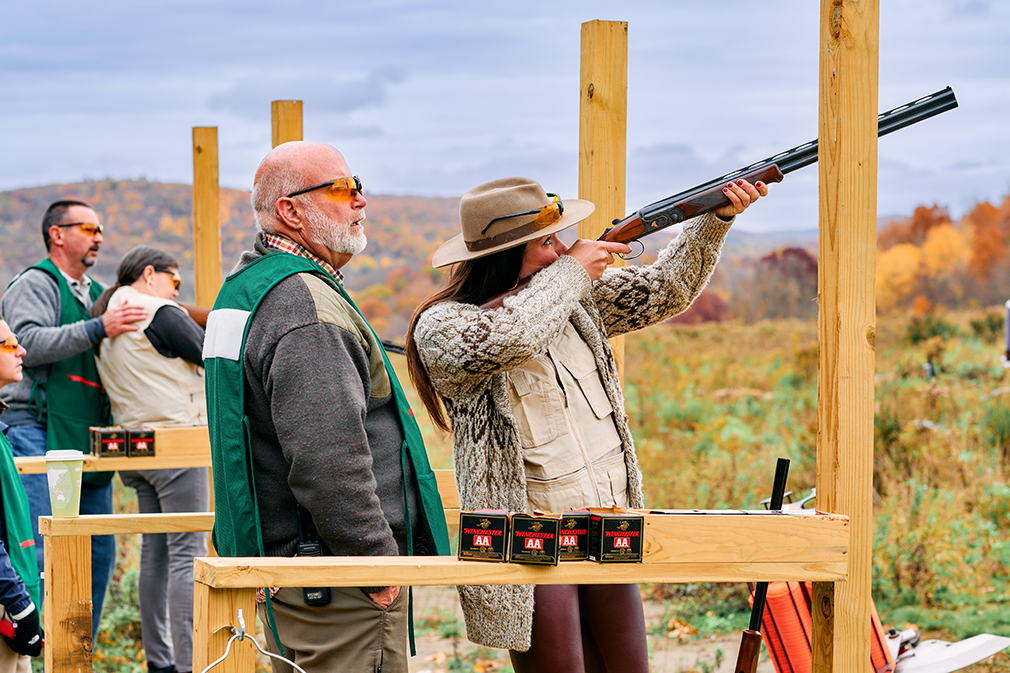 How did you land this dream position with Discovery Land Company?
I started with Discovery Land Company in 2006 as the Food and Beverage Director in Cabo San Lucas, Mexico at our El Dorado Beach and Golf Club. Mr. Meldman came to me and said he had a dream job for me. This was only the beginning of the dream job, from Cabo San Lucas at El Dorado Beach and Golf Club to Northern Idaho at Gozzer Ranch Golf and Lake Club, to the Bahamas at Bakers Bay Golf and Ocean Club, all as the Food & Beverage Director where I got to interact, entertain, and provide one of the greatest culinary and beverage experiences in the world. Needless to say, with my personality I was a bit popular.
I was about three years in to my 5 ½ year stay in the Bahamas when Mr. Meldman and others decided to create a new position in the company called the "Director of Vibe", and that's when the real "Dream Job" started since I was the first to receive the title.
Since that promotion to "DOV", I was then transferred to New York at our Silo Ridge Field Club where I helped start up the Food and Beverage program. I was then promoted to the Director of Residential Services. Four years later, a new General Manager was taking over the charge of Silo Ridge, who I had worked for at Gozzer Ranch, and it wasn't too long before he had me back in the saddle as the Director of Vibe.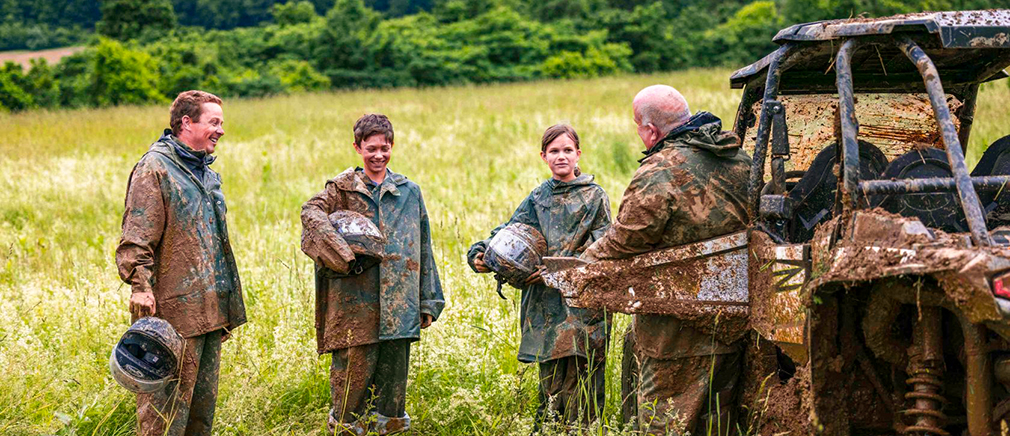 From ambiance to activities, what are some of your most popular requests from guests or clients?
ATV riding, clay shooting, paintball, hunting, fishing, racquet sports, watersports, skating, hiking and of course great/multiple venues for the world-class food and beverage, literally farm-to-table experiences.
What is the most rewarding part of your job?
When I walk into one of our Ridge House or Family Barn and there's a three-year-old kid yelling my name, "Hussey, Hussey, Hussey" and run over grab my hand, then the parents come over to say what a great day they've had and how much they love this place. That's when you know the team has come together and created memories that last forever.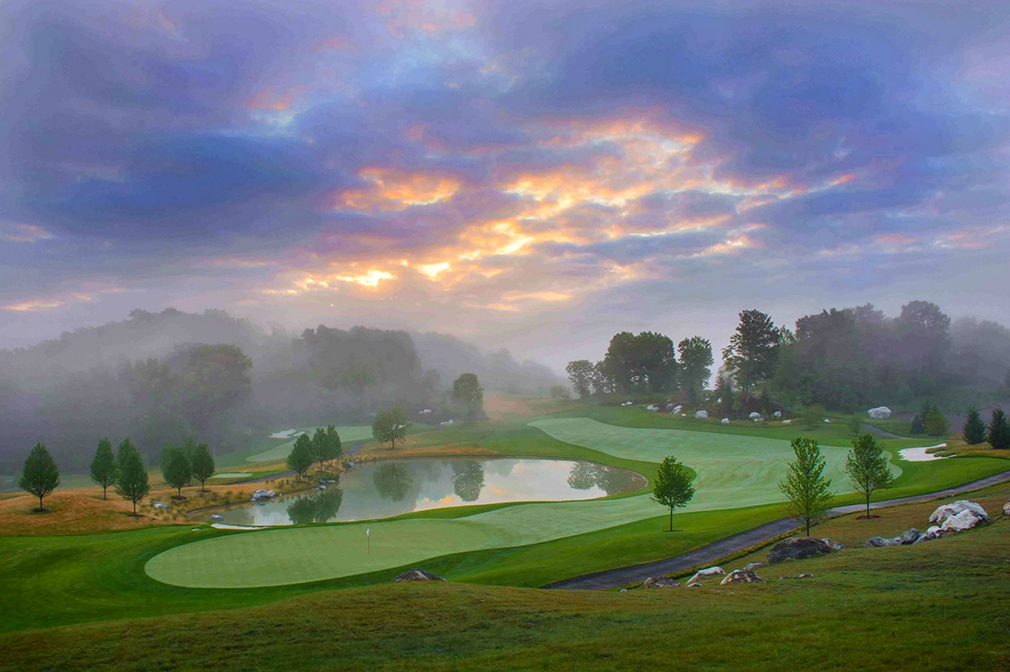 When you're not working, what is your idea of the perfect vibe?
When every scheduled event, all programs, all activities, every area from golf to the garden, the equestrian center and the cabin activities are all being utilized and when I walk into the restaurants and listen to members speaking to me all at once, telling me their awesome experiences. That's the perfect VIBE.