I am in the foothills of San José del Cabo at the restaurant bar of a 25-acre garden property, being instructed by a mezcal educator on the correct way to taste. In my hand is a jicarita, a cup made from a dried pomegranate husk. I've already done the preparatory stage: breathing in the aroma through my nose with mouth open, then exhaling through my nose with mouth closed. Roxana, the patient coach, has four different bottles lined up for this purpose, including a 25-year Tepeztate from Oaxaca. Until this moment I hadn't known mezcal has varietals, just as wine can be a Merlot or Chardonnay; I assumed it was just… mezcal.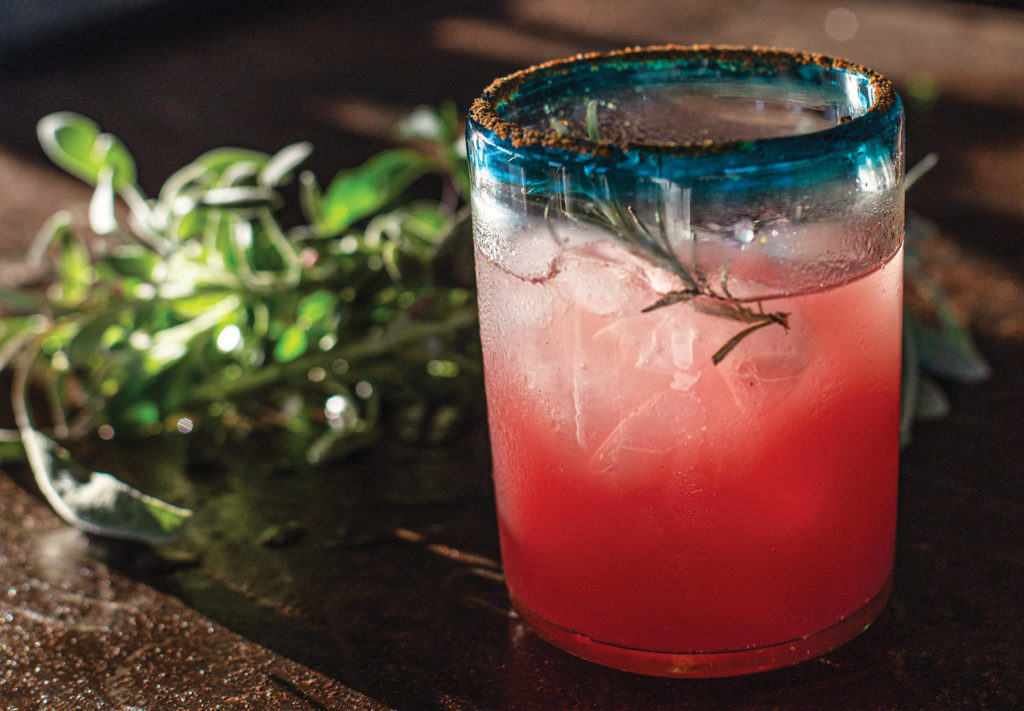 I've been brought to this spot by my hosts at Paradisus Los Cabos, the beachfront resort where I've been staying. "Embrace Your Nature" is a theme of Paradisus, their way to showcase the natural beauty of Mexico and engage with local makers and artisans. The hotel van regularly shuttles guests around Los Cabos to make introductions to locals like Roxana.
But there's also plenty of reason to simply stay put at the hotel. Paradisus is all-inclusive and, as a member of Leading Hotels of the World, succeeds in disassociating the term all-inclusive from any connotation of buffet lines and spring-break piña coladas. Restaurant staff ask about allergies before seating guests. Room service orders arrive within 25 minutes. There are seven restaurants, seven bars, and four swimming pools. At the poolside Gabi Club, my side of guacamole comes garnished with bits of pineapple on top, a combination that I as a Northern Californian had never experienced, but a perfect complement.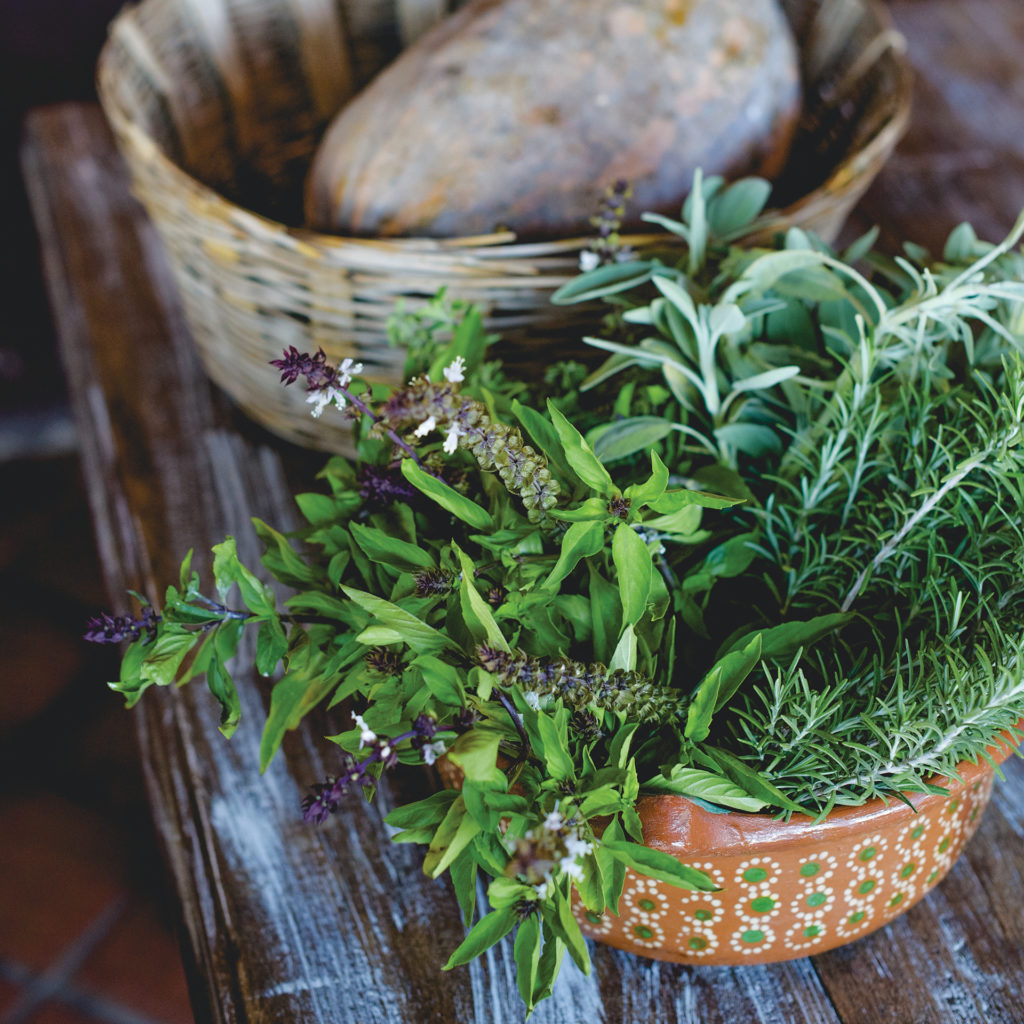 Colored flags mark the portion of beach that is swimmable, safer from the rougher currents around the bend. One morning the swimmers are not fellow guests but newly hatched turtles being released on the sands of the hotel by caretakers who have been monitoring their incubation. The tiny reptiles—local species include hawksbill, loggerhead, and olive ridleys—quickly scurry several yards down to the waters of the Sea of Cortez, their new aquatic home.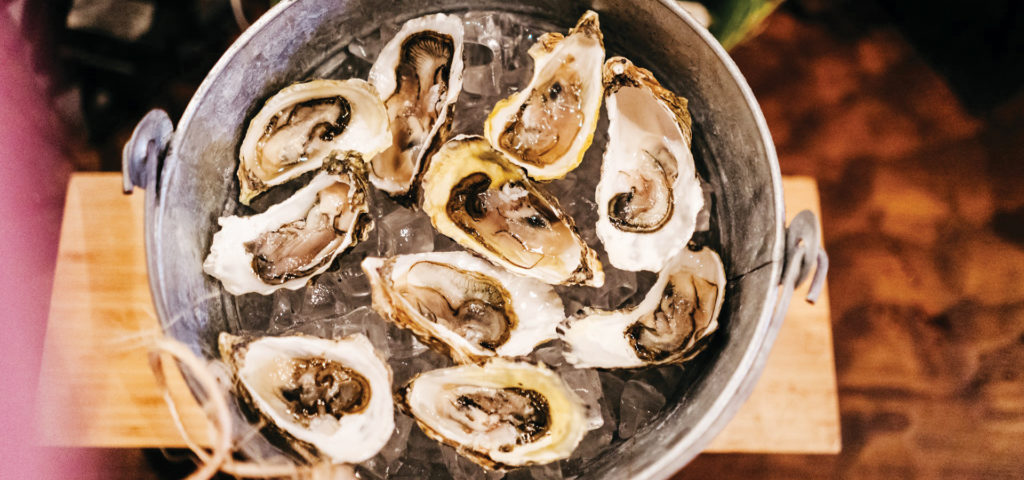 It isn't only turtle hatchlings who have caretakers at Paradisus. There's a family concierge to coordinate kids activities, while guests staying in one of the 98 Royal Service suites in the adults-only wing of the resort are assigned a butler upon check-in. My butler is named Valentin, from whom I receive a text message mid-afternoon: "Buenas tardes, Mr. Fred. We will have some activities this evening at the property… Movie Under the Stars at the Central Garden at 8PM, a violinist at 9:30 at the Avenue Bar, and DJ at Tokimeku restaurant at 11." I text back my gracias and request a cocktail and some tortilla chips delivered to where I'm gazing out at the expanse of sea from the terrace of my second-story suite. I'm in good hands with Valentin.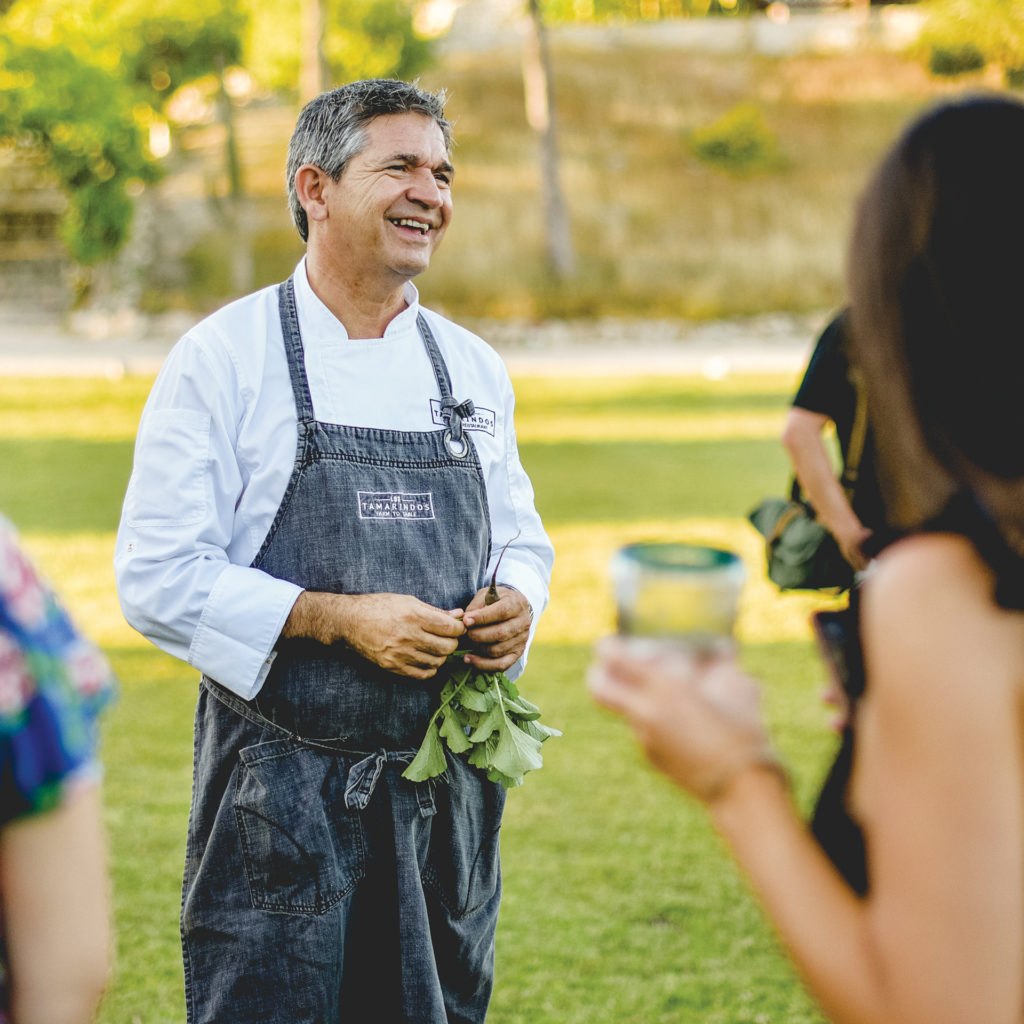 The next day the car pulls up to take several of us to Los Tamarindos, a farm-to-table restaurant at a stone farmhouse built in 1888, the site where unrefined brown sugar was produced in the 19th century. The food comes out family-style, bowls of gazpacho, baskets of tortillas, and wooden platters of roasted vegetables and game. Chef-owner Enrique Silva, originally from the town of Navojoa in Sonora, shares bits of history as he serves up the fare. After dessert of guava pie, it is time for a tour. We go from table-to-farm, walking out to learn about the source of our meal.
"We've been producing organic crops since 2002," Silva says, "all different kinds of herbs, zucchini, beets, bok choy, and some of the Asian vegetables." The hens we ate were newer additions to the property; soon there will be ducks. We walk among fruit trees, bananas, tamarind trees, cantaloupe, guava, citrus, mesquite ("the perfect cooking hardwood," Silva says), olives, and figs. There are 120 mango trees, each producing over a ton of mango preserves. "There are two mango boys," Silva chuckles. "That is all they work on for two months. Mango season starts in May."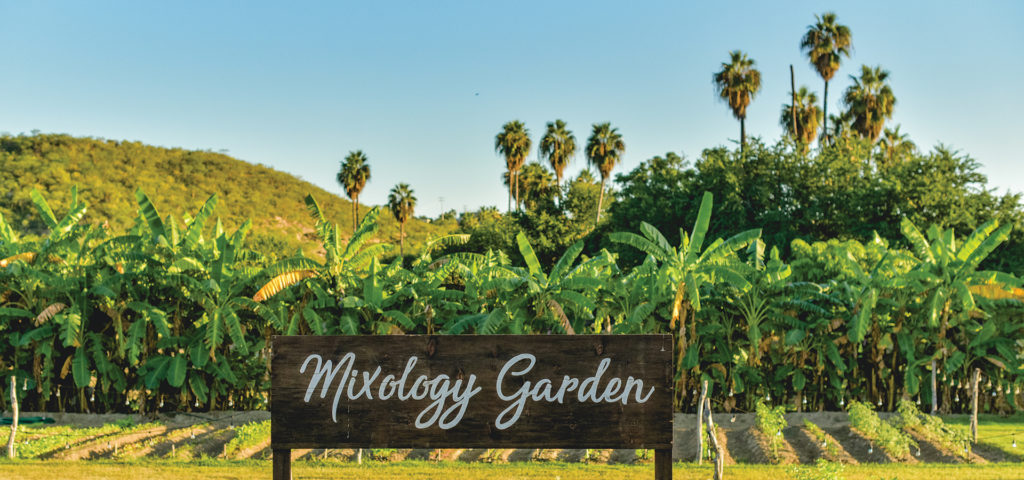 The peaceful spot is a world away from the crazy fun of Cabo San Lucas. Later in downtown San José del Cabo outside the old mission church, I watch a bride emerge from an impeccably stylish vintage blue Volkswagen van, her attendant arranging the folds of her dress as she steps toward the church doors where the priest is waiting to receive her.
Her family and friends aren't the only ones with a party to attend. Back at Paradisus that evening, dinner is served on the beach. Tables are set with goblets of pale green pressed glass and placemats of woven palm fronds. Votive candles have been lit by the staff as the sun sets. I step barefoot onto the sand and approach the bar; a mojito seems like a good idea. When I'm handed my cocktail I think of Roxana, my mezcal coach, but decide: no more little kisses this time. I drink.