There are a couple of weeks every year when large storms and rain showers are expected to come through. And the idea was to nail one of the big rain showers when it covered the Uyuni salt flat. The day I got there a massive storm came through, so we drove up there and nailed it. It was a double-edged sword, though, because it rained so much we couldn't access the salt flat. Since we couldn't drive across it, we had to drive around it—which takes 10 times longer. I was there a solid two weeks.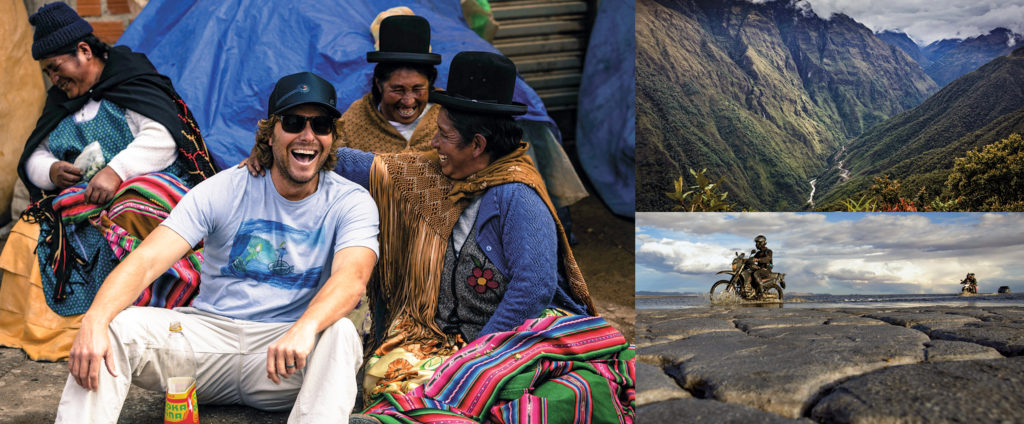 We were traveling so far from civilization that we had to take our own gasoline and spare tires. Sometimes we'd go for a day without seeing anyone. We rarely ate at a restaurant. Everything was kind of packed in and packed out.
Our driver scouts the course for the Dakar rally, the biggest, an off-road endurance race and one of gnarliest in the world. It had to be moved from its original location because the terrain and terrorist threats were so dangerous. But having him as our driver was cool because he knew all these roads in the middle of nowhere. He'd set the coordinates on his GPS to chart our course deep in the country and chart the course for the race too.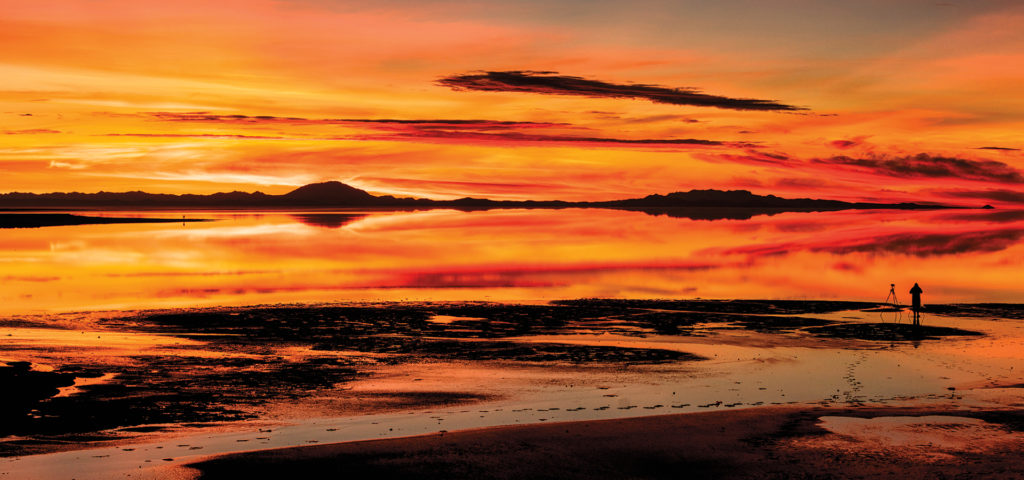 We decided to drive south to get back to our camp with all our stuff. We left at 4 a.m. and started driving across a river that was wheel-well deep. Then a huge rainstorm came through that created flash floods, and the river became impassible. We had to drive eight more hours to find a place we could cross. We would each take turns getting out to wade across the river to see how steep it was, how sturdy the bottom was and to make sure it wasn't too muddy.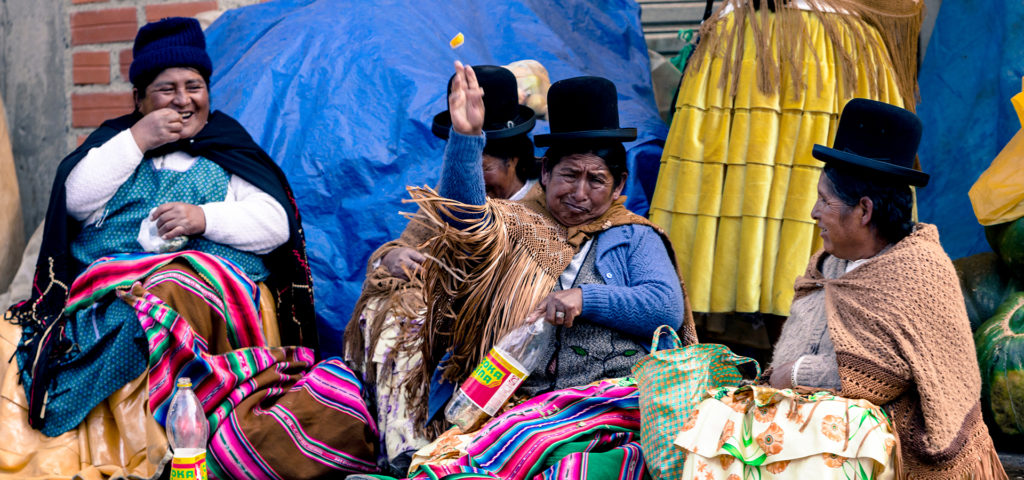 Making friends with the locals did take a while. These women did not want us to take photos of them, and at first they were throwing food at me. But when I went over to them to ask them if I could take a few shots, they said yes … as long as I got in the pictures with them.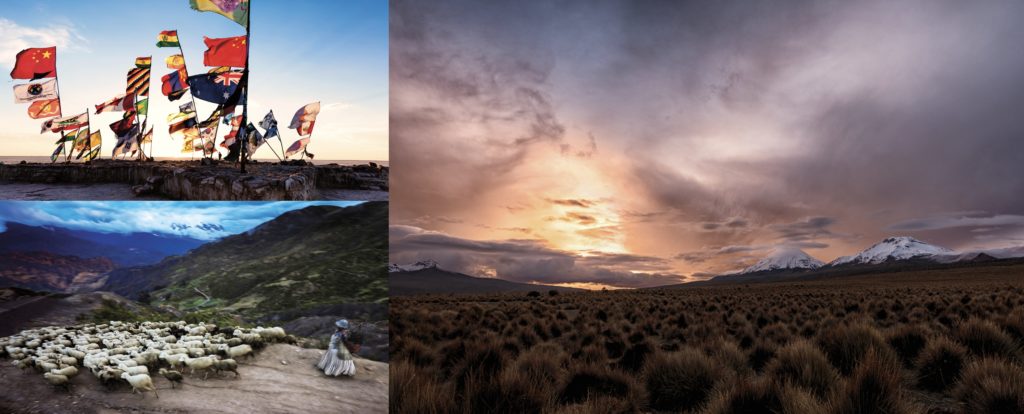 A sheepherder's daily chore is to wander around the fields letting the sheep graze. On this particular day, a storm was moving in and the wind was blowing. I slowed down the shutter to capture the motion that was happening beneath me.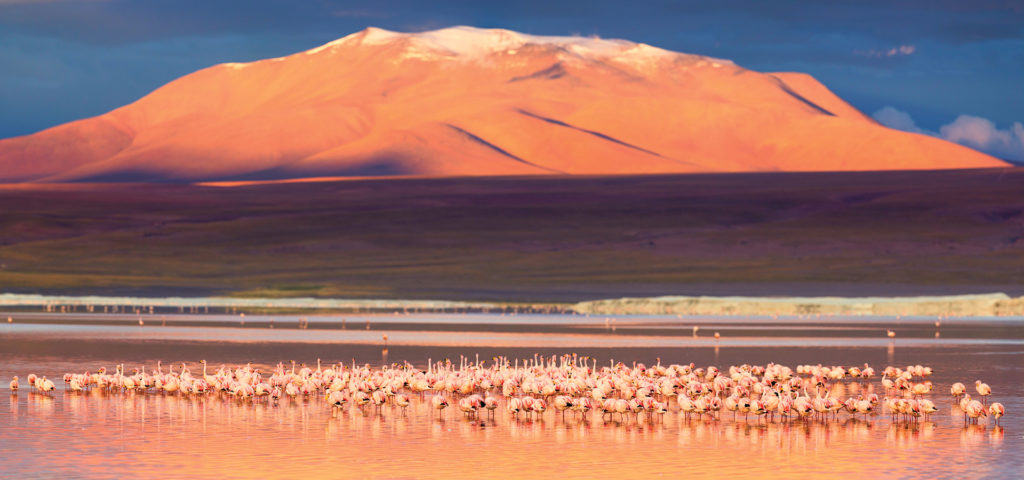 These pink flamingos all flock to the Red Lagoon, which is a protective sanctuary. The elevation is over 15,000 feet at the base, with mountains and volcanoes soaring 18,000 to 20,000 feet above us.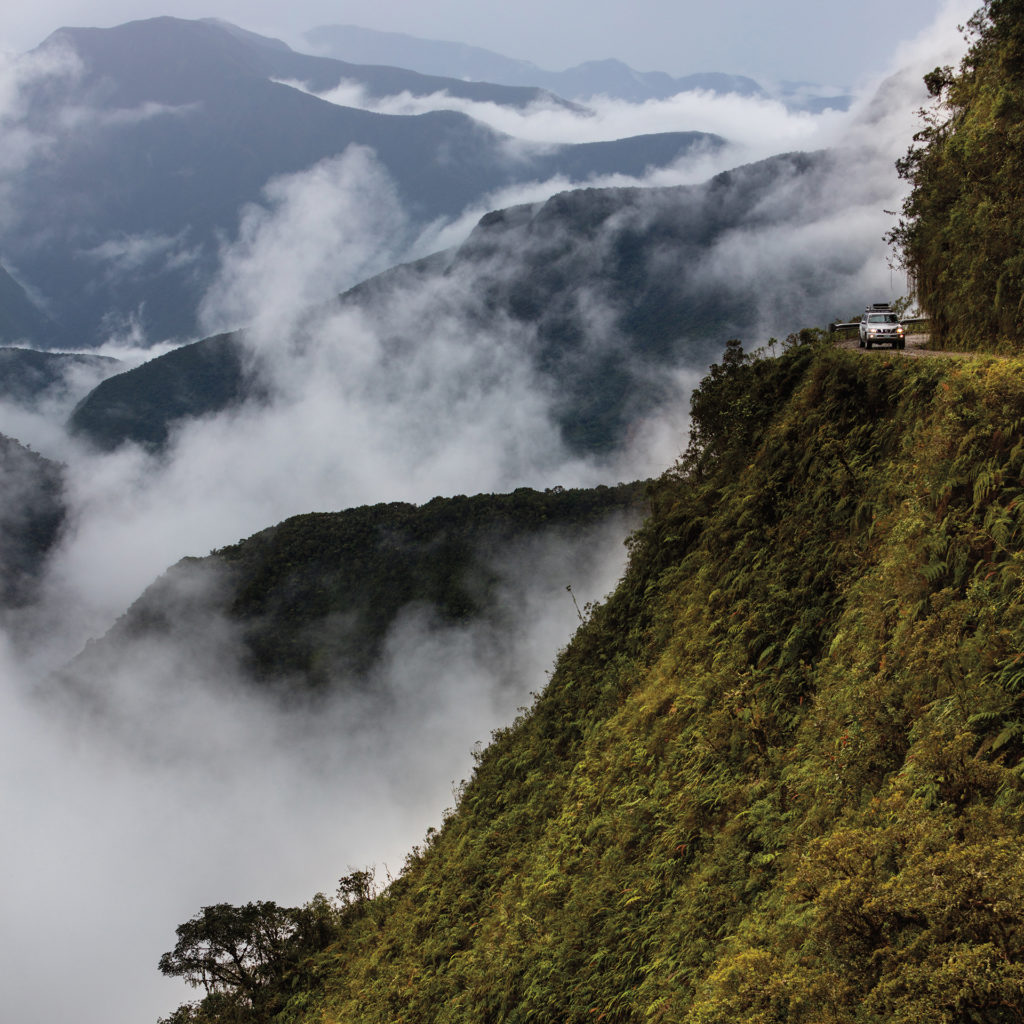 Talk about scary! A 15,000-foot descent … three huge drops … 300 deaths a year. Hairpin turns and no side rails in most places. It was cut into the mountain in the 1930s and has been dubbed the world's most dangerous road.
This is a couple miles out in the middle of nowhere on the Uyuni salt flat. When we first arrived, it rained so much that the water was a foot deep—too deep to drive in because it would ruin your car. After the water on the salt flat evaporated we were able to drive out on it, and we stumbled upon flags from all over the world—many nationalities represented. You can even see the California flag there.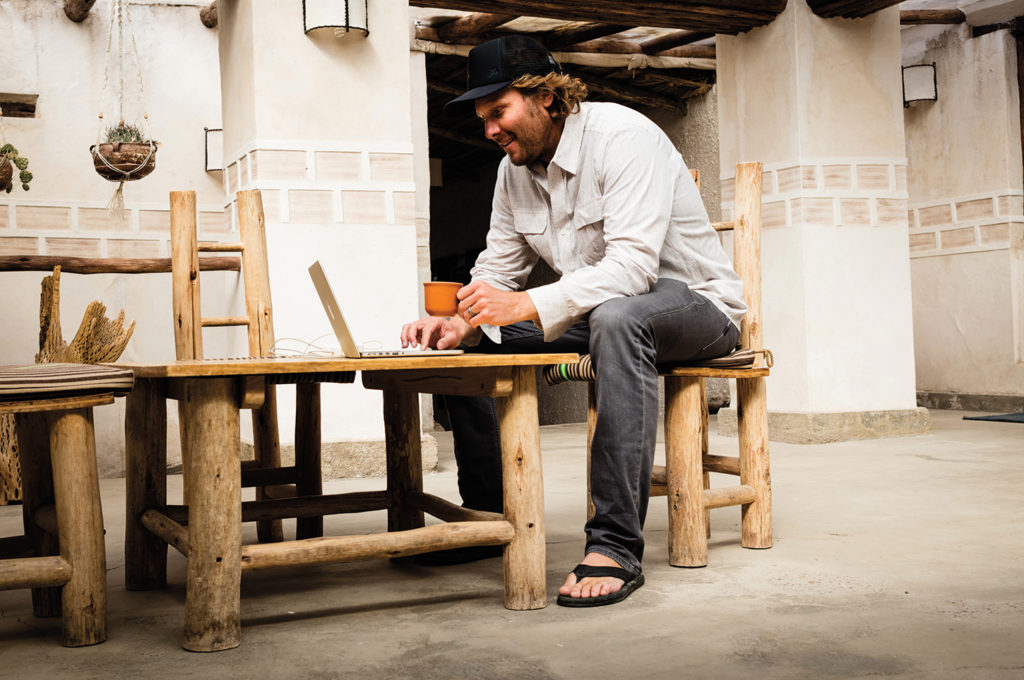 There are manmade roads that cross the salt flat and allow people to gain access to other villages. But when it rains, the roads get covered and GPS is needed to locate roads that rise above the water. Here you can see one of the few access points we found, surrounded by the receding water.
Bo will discuss his Bolivia journey on November 30 as part of his monthly In Conversation series at his gallery in Manhattan Beach. For more information visit bobridges.com.