Spring blooms are popping-up all around the globe from cherry blossoms in Japan and Washington D.C. to poppies in Carlsbad, California.
One of the most famous spots to see beautiful florals in bloom this spring is the Keukenhof Gardens in the Western region of the Netherlands.
Taking the 90-minute train ride from Amsterdam out to view the tulip fields is an experience that should be on everyone's bucket list. The perfectly planted rows of vibrant bulbs resemble a surreal technicolor van Gogh painting come to life. (Many believe the renowned 19th century post-impressionist Dutch painter only had a passion for sunflowers, but "Bulb Fields" is one of his most regarded works.)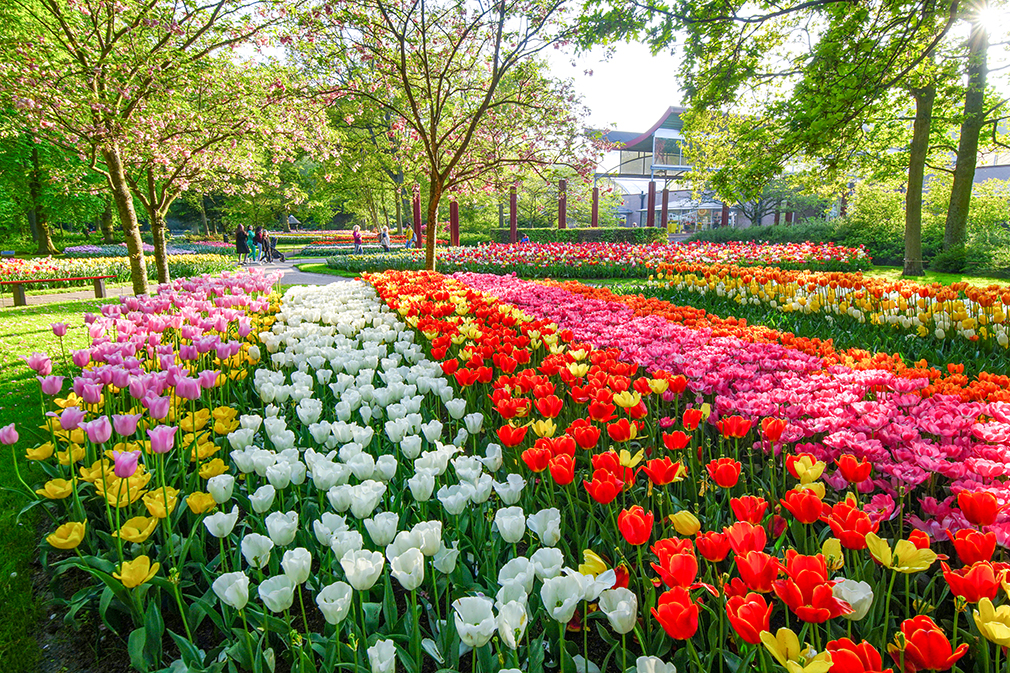 Much of the world agrees that this breathtaking site is worth a visit. In 2022, Keukenhof welcomed over 1.1 million visitors from over 100 countries after a 2-year pandemic absence.
While the 800 varieties of tulips, are the main attraction, they are certainly not the only flowering field on display in the expansive park. Other beautiful blooms include carnations, hyacinths, lilies, orchids, and roses.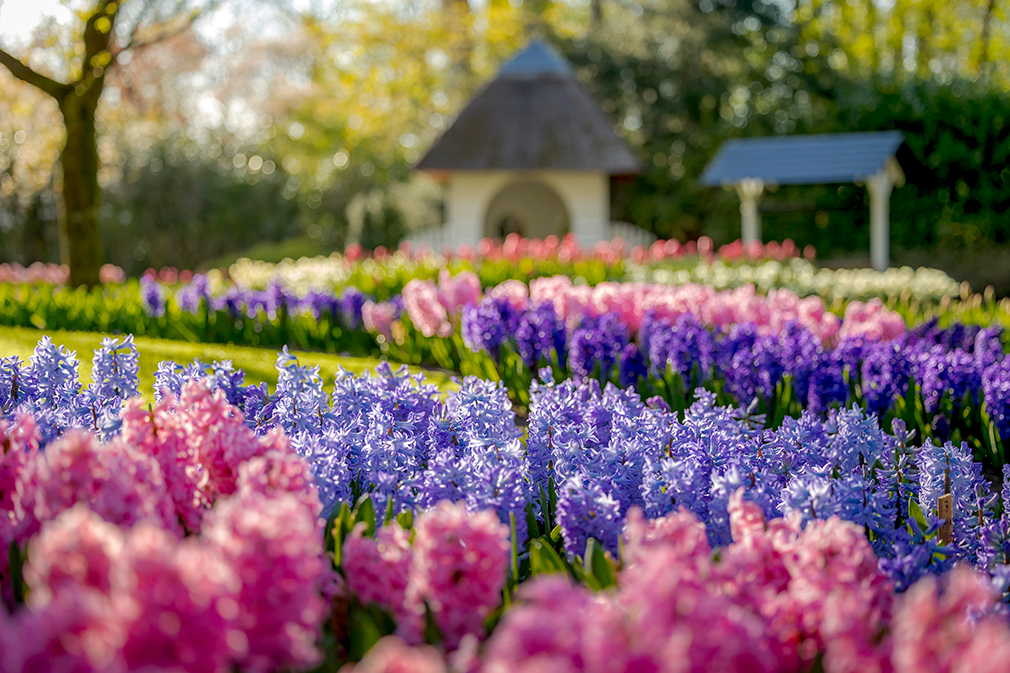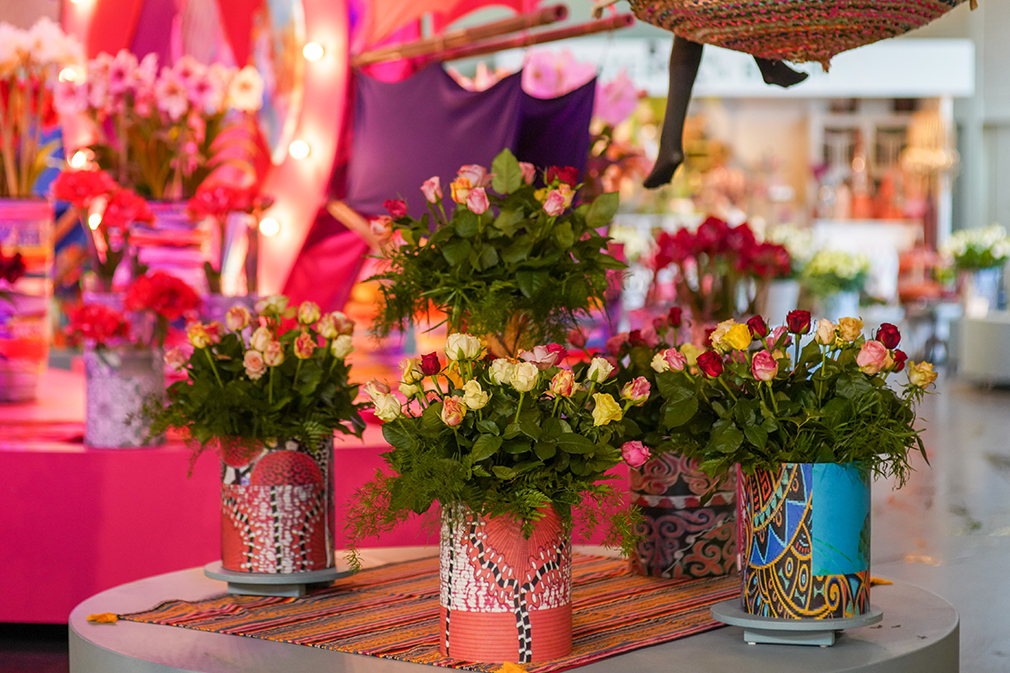 To ensure maximum spring blooming, 7 million bulbs are planted by hand at Keukenhof in the fall. The Bollenstreek or bulb growing region of Holland, comes into its own as the weather warms in March, yet the low night time temperatures help to preserve the flowers so the colors stay fresh until the end of May.
As for park activities, guests can dine at several restaurants, shop for bulbs, rent bikes, take a boat tour, or book a private guide on-site. There are also family activities for the kids such as a 'treasure hunt' and the gardens make the perfect backdrop for a romantic date.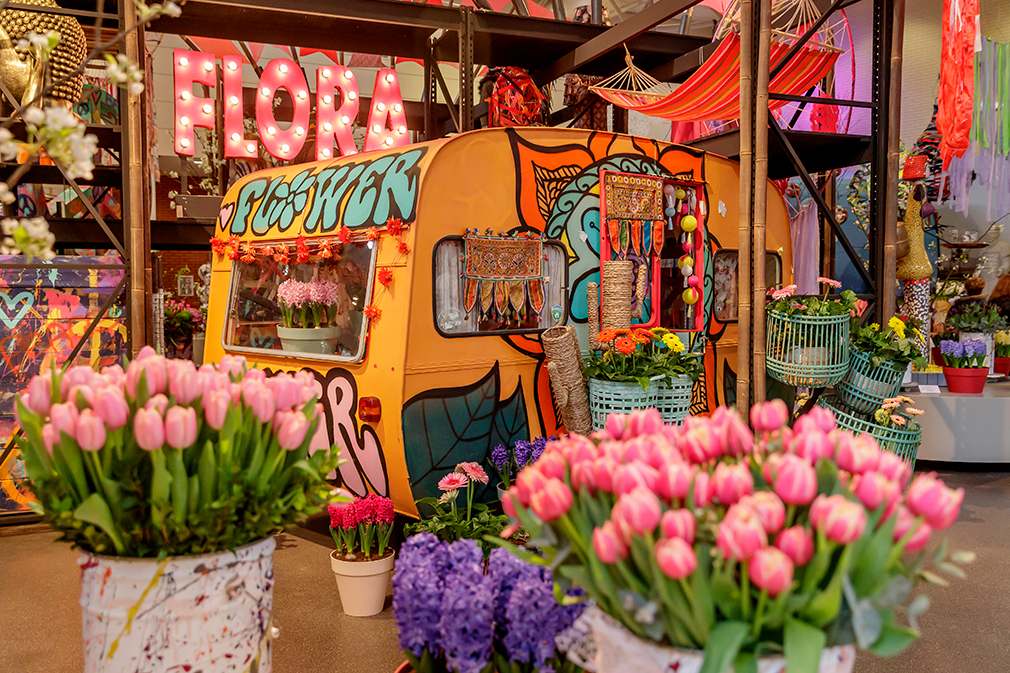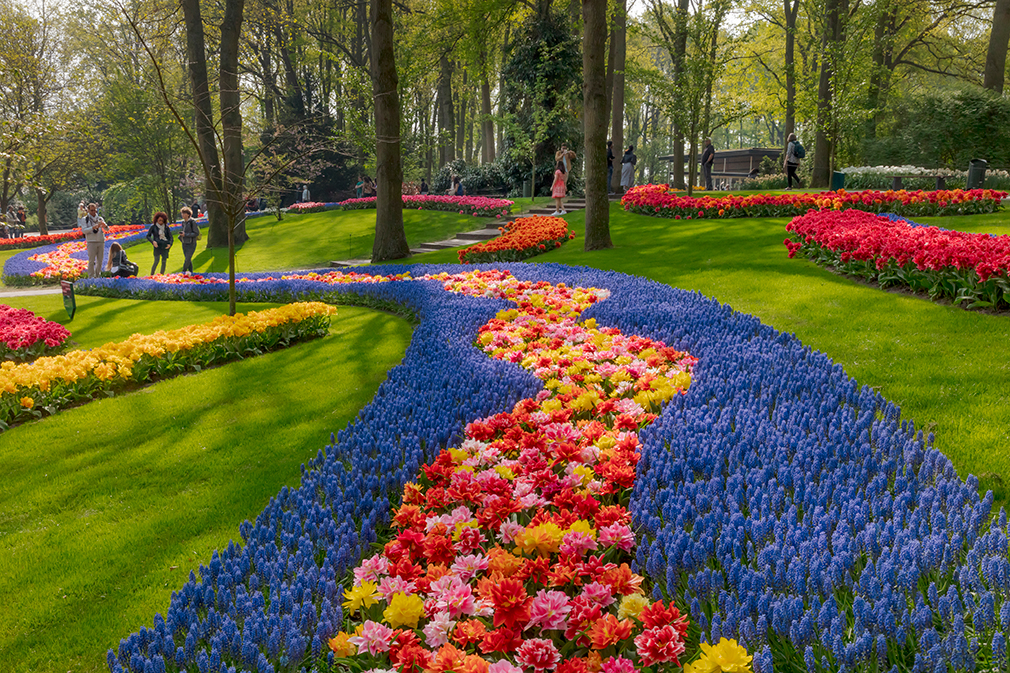 Getting There
Many visitors choose to arrive on the Keukenhof Express that provides direct links from Schiphol, Leiden and Amsterdam RAI.
More people prefer to visit the park by car but whether you drive or take the train or bus, book ahead. Keukenhof has set a maximum number of visitors per day and utilizes time slots to ensure the crowds (and car park) are somewhat manageable. The park employees suggest that you try to book during the week to avoid the weekend crowds.
You can also enjoy vibrant images of the flower park at home. Keukenhof created a series of videos with the flowering fields and visitors strolling in the park for social media, and 27 million people viewed them.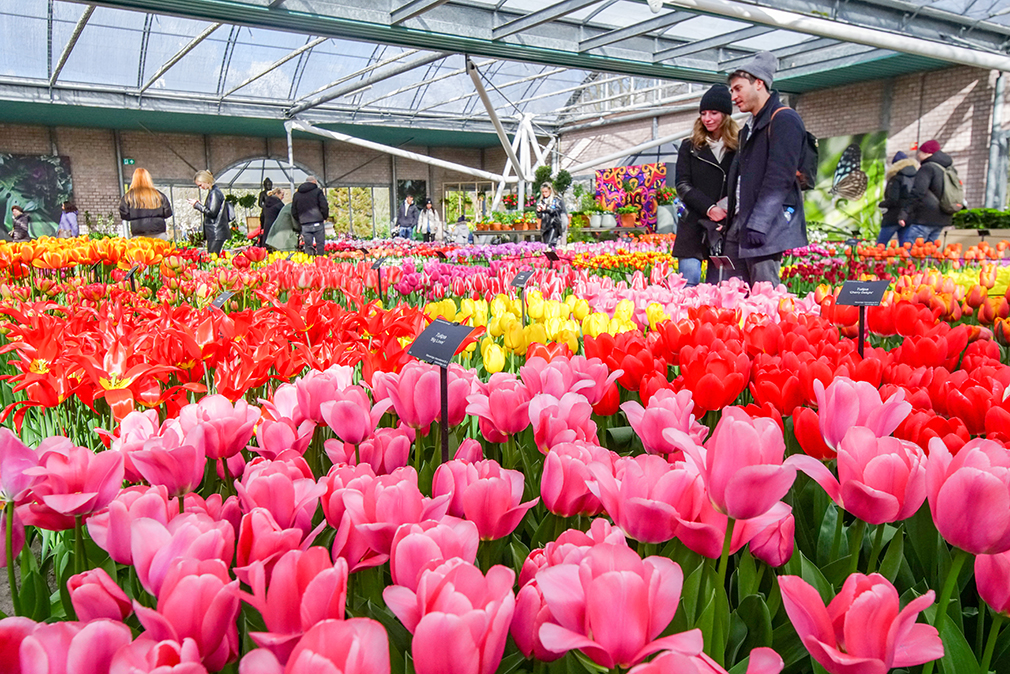 In 2023, Keukenhof will be open from 23 March – 14 May.