Our planet has undergone many challenges this past year, so we need to go all out for the 2021 celebration. Here are some places around the globe paying it forward on Mother Earth's big day from beach clean-ups to tree planting and cutting back on single-use plastic.
Hotels Giving Back
Windjammer Landing Villa Beach Resort, Saint Lucia
If you love to dive, The Perry Institute for Marine Science and Eastern Caribbean Diving is partnering up this year for a diving excursion series. Each one of the packages will give a 10% donation from all courses booked directly to the Perry Institute, to support their programs on St. Lucia. The Environmental Package was designed around coral reef restoration and rejuvenation efforts so that divers could also become actively involved while learning more about the corals, their importance, and the threats they face, along with hands-on experience maintaining a coral nursery.
InterContinental Bora Bora Resort & Thalasso Spa, French Polynesia (opening May 1, 2021)
This island resort and spa was the first property in the world to successfully implement a private air conditioning system using cold deep-sea water. This revolutionary practice uses sustainable technology free from harmful hydrofluorocarbons that have been linked to global warming and reducing energy use by 90%. This hotel is also powered by solar panels, irrigates with reclaimed rainwater, and follows strict recycling policies. On Earth Day 2021, they will launch a new in-house water bottling plant that will eradicate 30,000 plastic bottles per year by producing premium filtered still and sparkling water for guests in reusable glass bottles. Also debuting, an onsite organic garden to grow herbs and produce to support the resort's restaurant Le Corail in its goal to become the first zero-waste restaurant in French Polynesia.
Zannier Hotels
With five lodges across three continents, Zannier Hotels aims to leave a positive footprint from Omaanda and Sonop in Namibia to Bãi San Hô in Vietnam and Phum Batang in Cambodia. Zannier prioritizes sustainability from construction by using local raw materials and techniques while employing surrounding communities. Zannier relies on renewable energies to power their remote lodges, including solar, low-impact water treatment, double-flow ventilation, and car-free resorts. Menus feature local, organic produce such as honey from rooftop beehives at Omaanda in Namibia. Zannier's anti-poaching units and nature conservancy help preserve, protect, and reintroduce local endangered species, and create respectful safaris for eco-conscious travelers.

Fairmont Orchid Hawaii
This island treasure along the stunning black-lava Kohala Coast of Hawaii is currently celebrating its 30th anniversary with a new package that includes planting 30 trees at the Waikoloa Dry Forest Reserve. In honor of this monumental three-decade celebration, $30 from every package booked will also benefit the Waikoloa Dry Forest Reserve where the ethereal, ancient wiliwili trees thrive.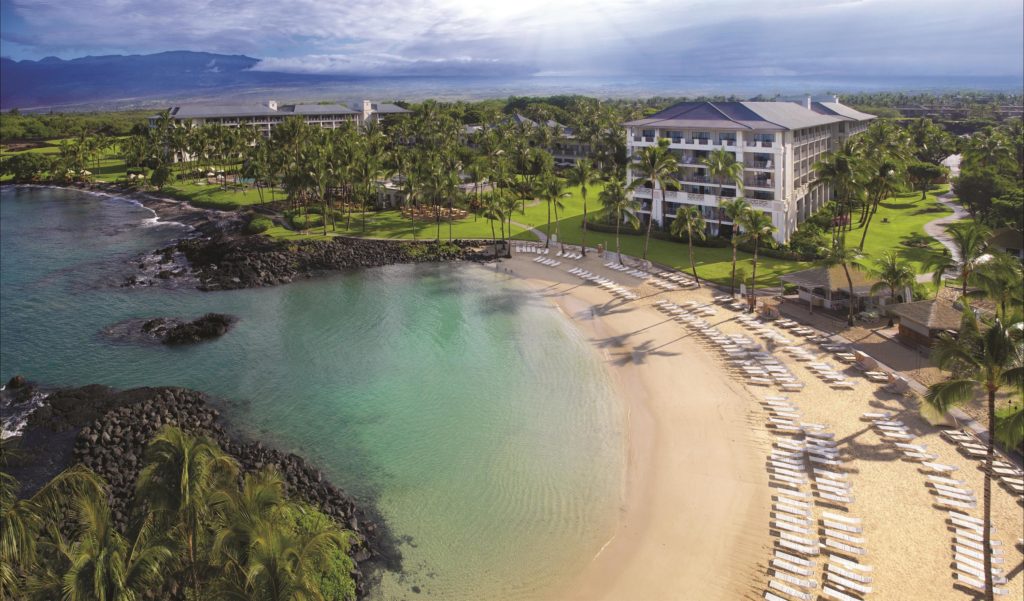 Month Long Planting Celebrations
As part of their growing eco-initiatives, Meritage Collection has committed to planting a tree for every room night booked in the month of April through a partnership with One Tree Planted. Based on current projections, more than 10,000 trees will be put in the ground. The Meritage Collection's California properties will be donating the trees to be planted in California forests in response to the 2020 fire season that consumed close to 3 million acres.
Estancia La Jolla Hotel & Spa will celebrate Earth Day throughout April with a Gratitude Garden. Seed paper will be available across the property's outlets and at the front desk for guests and diners to write down what they are grateful for and plant it in a gratitude garden. Guests and diners can enjoy specialty cocktails where $1 of every cocktail purchased is donated to Olivewood Gardens.
Terranea Resort in Rancho Palos Verdes will celebrate Earth Day for the entire month of April with a variety of programming including self-guided nature walks, coastal seed kits to create a garden at home and a virtual "Whale of a Day" educational event. Guests are also encouraged to help re-forest California with complimentary cypress, juniper, and stone pine seeds that are provided upon check-in.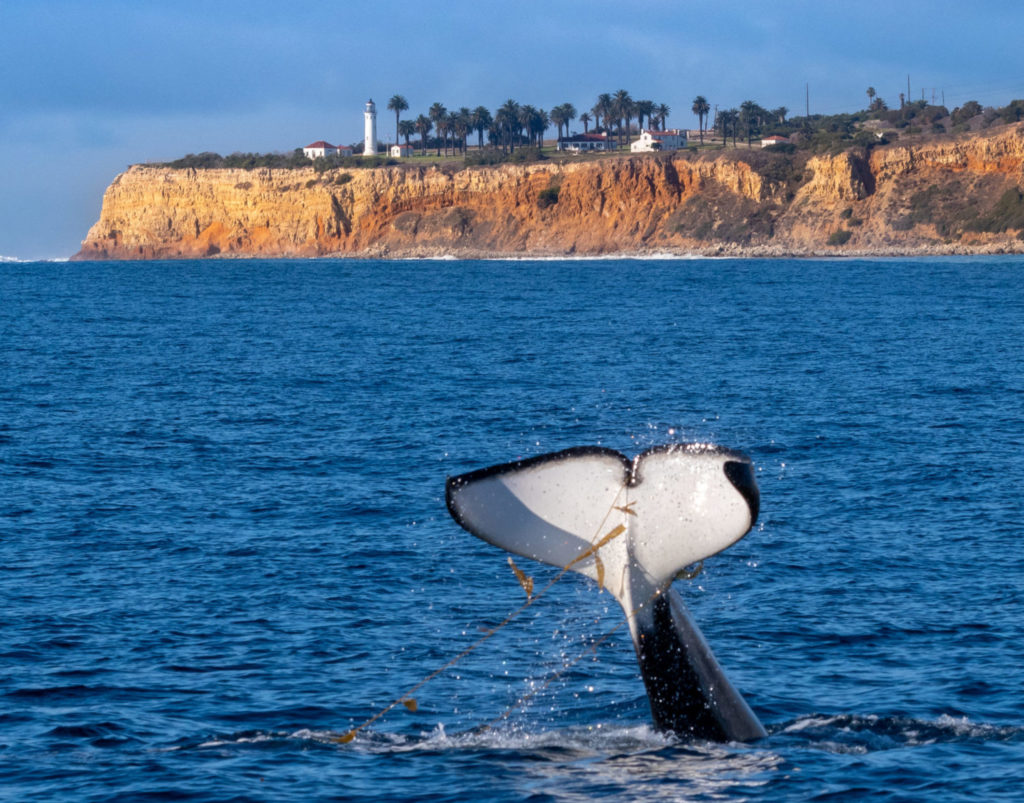 Volunteer Cleanups
San Diego is holding their 19th annual Creek to Bay cleanup on April 24, which is the largest single-day environmental action event in San Diego County. Participants are encouraged to get outside and help remove litter from their local neighborhood. Last year, volunteers reported over 15,000 total pounds of litter removed in one day and this year's goal is to remove 30,000 pounds.
In Northern California, Sonoma County Regional Parks is hosting a "Love Your Mother – Clean Your Creek" volunteer series on April 24, to help preserve the wildlife at Sonoma Creek by removing litter and debris from two parks in the region.
In an effort to inspire mindful travel, industry partners and volunteer organizations across Hawaii have come together with an initiative called Malama, or "care for" in Hawaiian, that encourages visitors to leave Hawaii better than when they arrived. Ko'a Kea Hotel & Resort is rewarding guests with a new package that includes the 4th night free and a $10 donation to the Surfrider Foundation and a local volunteer beach clean-up activity.
A pioneer in the hospitality industry since opening in 2014, The Brando is the first property in French Polynesia to obtain LEED Platinum Certification, the highest U.S. Green Building Council environmental certification for sustainable building design and operations. An on-site Ecostation operated by the Tetiaroa Society provides education and research, along with valuable data and insight for other hotels to follow in their footsteps. In celebration of Earth Day, the resort will partner with local nonprofits for a marine debris clean-up of the Tetiaroa atoll from April 19-22.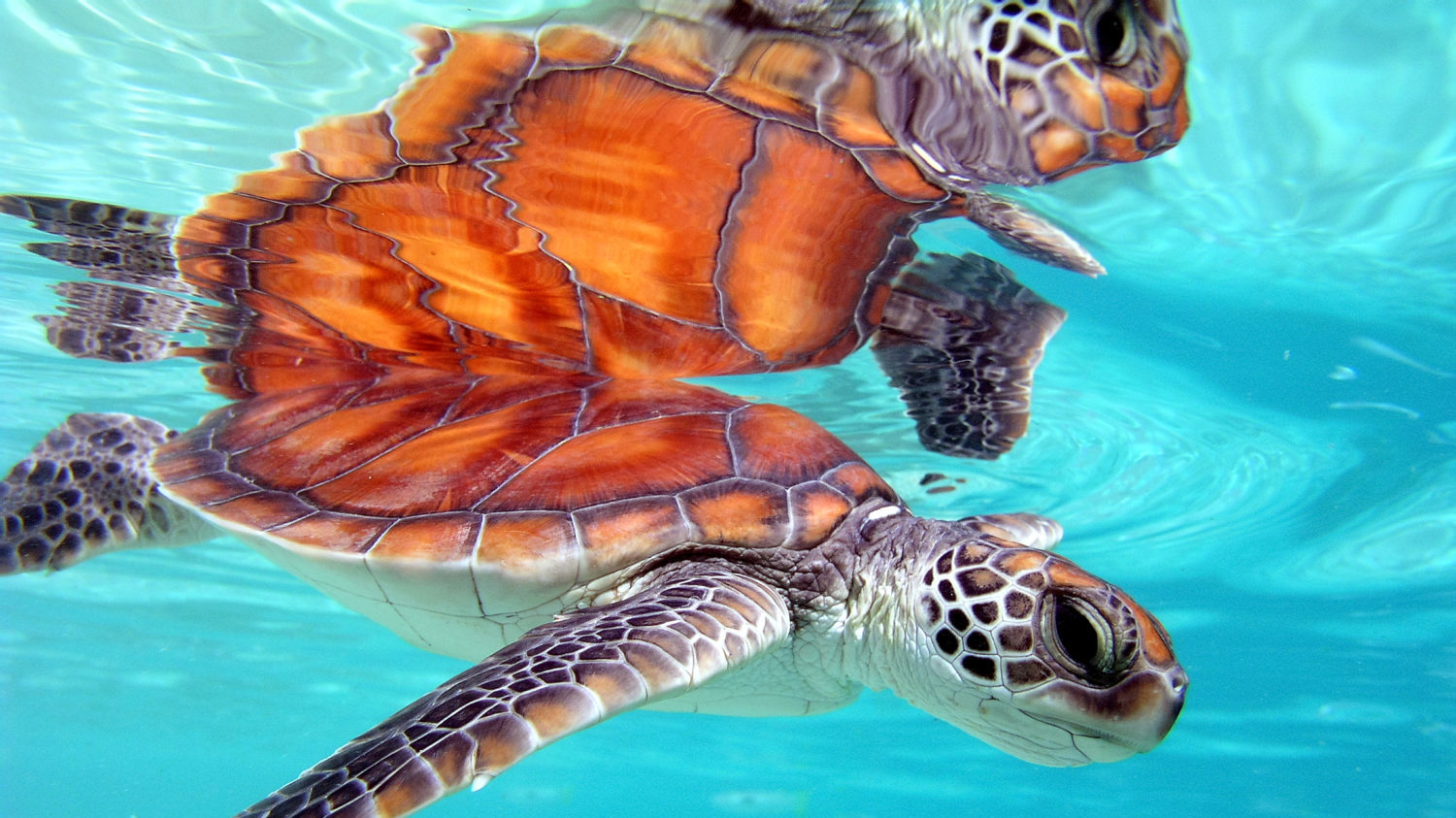 Earth Day Celebrations
New this year, the High Sierra Energy Foundation, along with local partners, has curated a calendar of virtual and in-person events for Mono County Earth Week from April 19-24. Activities include clean-up events, up-cycled art projects, speaker events, an electric vehicle event and an environmental mountain film festival. The county also plans to celebrate and share the natural beauty and resources available to visitors and locals, while increasing awareness of the sensitivity of natural resources in a remote location.
Along the Central Coast, Earth Day Alliance is holding its 30th annual San Luis Obispo County Earth Day Fair to continue to educate and motivate attendees to take action to protect the earth's natural resources for future generations. This free event is open to all ages and will take place on April 24 at Laguna Lake Park.
Animal lovers can celebrate Earth Day on Thursday, April 22 during a Breakfast with the Early Birds of Bonaire, a live Facebook event featuring a peek at one of the island's many nature conservation efforts. Wake up with the birds during an interactive look at the rescued and rehabilitated Amazon Yellow-Shouldered Parrots, a threatened and charismatic species living at Echo Bonaire Conservation Center. Bonaire, the world's first Blue Destination, is one of the most eco-friendly islands and is home to the only surviving native population of these parrots outside of Venezuela. To join the parrots on Earth Day for breakfast live, go to Tourism Corporation Bonaire's Facebook page www.facebook.com/Bonairetourism.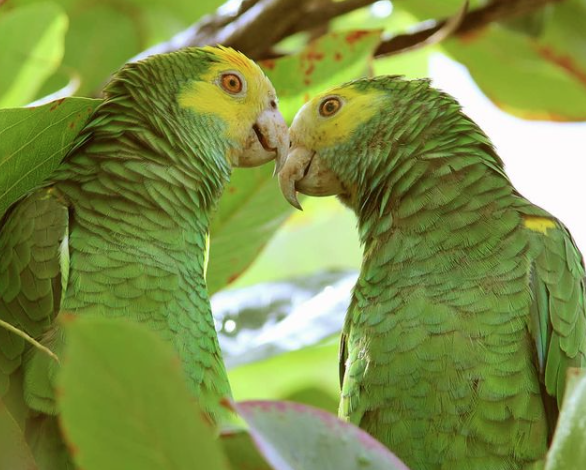 Earth Day Everyday
After a year of confinement, Intrepid Travel, the world's leading sustainable tour operator and largest travel B Corp, is asking trekkers to take a moment to consider how they will travel responsibly in the future. They are recommending to celebrate Earth Day by taking a human-powered adventure, such as walking or cycling, get lost in your own backyard or take a short flight away on a local small group trip. Intrepid have sought ways to combat over-tourism by seeking out less popular destinations, carbon-offsetting all of its trips and supporting local communities. The company recently launched Urban Adventures at Home feature a range of virtual cultural experiences hosted by local guides and their families, designed to support those whose livelihoods have been impacted by the pandemic. Hands-on experiences include a pierogi cooking class with a family in Krakow and a mandala draw class with a family in Delhi to name a few.
The British Virgin Islands, which reopened to international visitors in December 2020, has various sustainable activities and initiatives guests may take part in to give back to the planet. Seeds of Love offers the chance to replant the islands' indigenous trees and vegetation destroyed by Hurricanes Irma and Maria while preventing erosion and protecting the ecosystem. Cooper Island Beach Club, is known for a solar-powered microbrewery that produces six different craft beers on-site. The spent grain waste from the brewing process is donated to local farmers to feed livestock. Order the Turtle IPA and $1 from every bottle is donated to BVI Sea Turtle conservation. For sailors, Voyage Yacht Charters offers the island's first electric-powered charter yacht powered by large capacity batteries and recharged by solar, hydro generation and a high-efficiency auxiliary generator.
Considered one of the most biodiverse countries in the world, Costa Rica celebrates Earth Day every day by offering a variety of ecotourism activities for every type of traveler. Take a hike through 30 national parks and guided birdwatching tours, visit sustainable farms, rural communities and wildlife rescue centers. This Earth Day, utilize the country's carbon footprint calculator dubbed the "Pura Vida Pledge" to calculate your travel footprint and offset your carbon emissions through a direct donation to the Payments for Environmental Services Program, responsible for natural regeneration efforts. Arm-chair travelers can also enjoy online experiences from home that contribute to the conservation of local nature and wildlife, such as tours of Las Pumas Wildcat Rescue Center, Lifer Nature Birdwatching and the Toucan Rescue Ranch.