Across the Vasca de Gama bridge (Europe's second longest) from Lisbon, it doesn't take long for city to concede to countryside. Just south of Setúbal, giant stork nests begin appearing on top of utility poles and the landscape slowly becomes bespectacled with the unmistakable, richly-hued trunks of cork oak trees. A slower way of begins to unravel, one colored by cowboy culture, an endless arsenal of regional food and wine specialties and living off a land that often inspires double-takes in first time visitors. Bem-vindo! This is the Alentejo.
This sprawling region of Portugal south of the Tagus river is a biodiverse panorama characterized by Mediterranean forest – known as the montado – that strikes a remarkable resemblance to African savannah (so much so, you might find yourself blinking twice and wondering if you caught the correct flight). Tucked away among this picturesque scene are numerous casas do campo, or country houses, which perfectly embody the unique life and style of the Alentejanos and offer visitors a wonderful opportunity to immerse themselves in Portugal's heartland.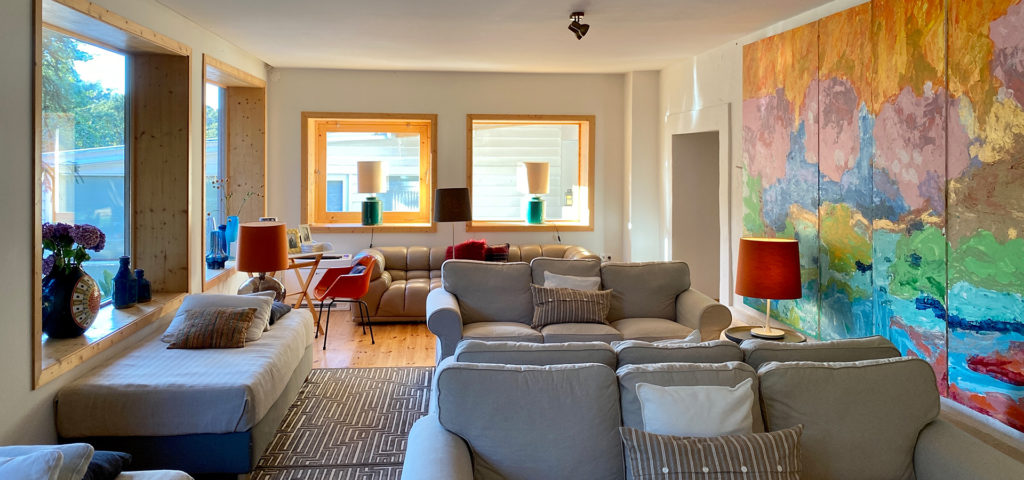 The exquisitely-curated, design-forward Herdade da Matinha is tucked away in a eucalyptus forest outside the small village of Cercal, 25 miles south of Melides, in the heart of a protected natural park preserving one of Europe's last bastions of wild coastline. Born of a humble, 400-square-foot abode without running water or electricity, the estate today counts 35 independent rooms spread over four houses. Each and every corner offers a colorful portal into the eccentric mind of charismatic owner Alfredo Moreira da Silva. Fantastically vibrant paintings and wonderfully mismatched décor combine to create a rural utopia of art and design here, with everything coming to the hilt in the multi-room lounge, bar and patio. Generations of antiques – hand-painted vases, Baroque mirrors – flank sink-into sofas and wicker patio furniture peppered with bright throws and vibrant pillows. It's a postcard from paradise.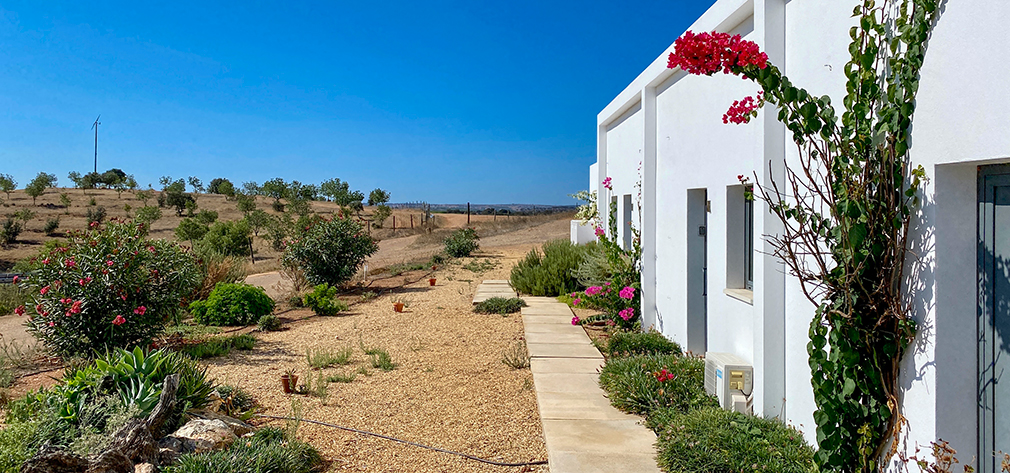 One of Portugal's most unique properties. this six-room rural escape near Beja harbors an altruistic sustainable ethos courtesy of Paula Mira, the project's passionate architect, brainchild and owner. It sits on 400 biodiverse hectares of unadulterated montado, with Alentejan cows roaming among Holm oaks, olive and cork trees scattered over rolling bronzed hills. Architecturally, the six low-slung, whitewashed rooms manage to stand out (evoking an Arabesque aesthetic) yet meld seamlessly among the outrageous rays of light caught by the building with the rise and fall of the sun and moon. In addition to the outstanding nature in all directions, everything on the land serves a biological or ecological purpose – the "accidents" of the forest are used for bio-products, essential oils and herbs for cooking.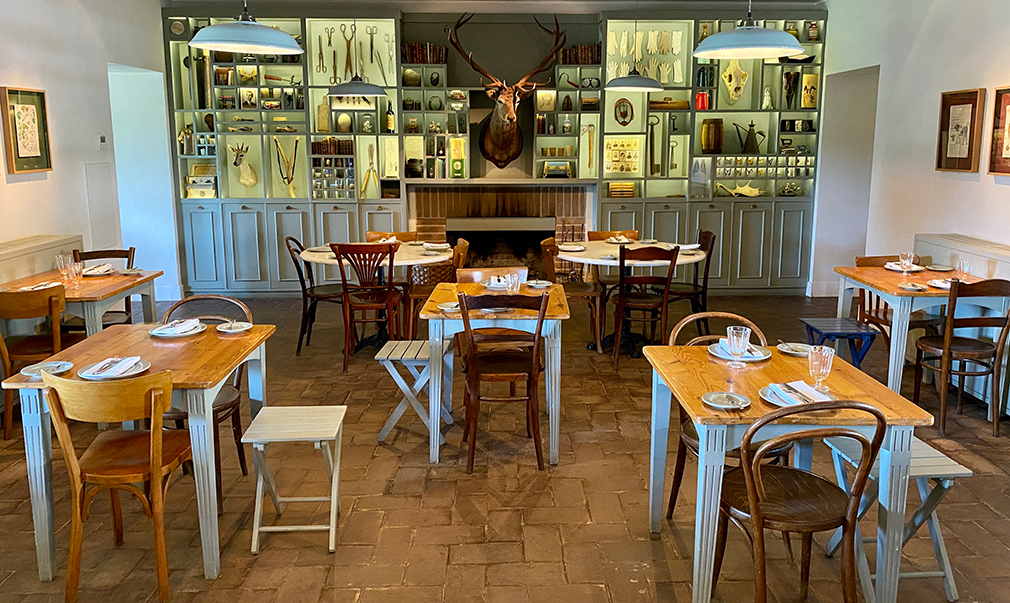 This formally abandoned aldeia (small village) was resurrected and restored into an exquisite countryside retreat by 8th generation owner, José António Uva, who took a decidedly hands-off approach in this years-long labor of love. Uva reused, recycled or left alone almost everything from the village: Guest rooms fashioned from former worker's apartments; the school is now the property's winery; large hooks that were previously used for hanging hammocks remain in the ceilings; repurposed wooden shutters and doors have received new leases on life as side tables; the hotel's bric-a-brac is made up of objects found amongst the property. Where new was needed, Uva spared no expense, calling on the impossibly gorgeous furnishing designs of Anahory Almeida, who forged the stylish desks, headboards and cabinetry that characterize the rooms from beautiful thick pinewood. The 780-hectare estate frames outstanding views of the UNESCO-listed hilltop village of Monserraz in the distance.