Alaska's biggest city sits in mesmerizing surrounds on the Gulf of Alaska's Cook Inlet; its two arms, Knik and Turnagain, unravel northeast and southeast, bound by the majestic Chugach Mountains and National Forest (both part of the nation's fourth largest state park). In a word, it's gorgeous. Extracting the less obvious charms of the city itself requires a deeper dive. Behind its often architecturally uninteresting facades, a wildly satisfying assortment of locally owned independent businesses have settled in, pushing the usual American chain store onslaught to its periphery and transforming Anchorage into a city whose cool is only revealed to those willing to seek it out.

Excellent Craft Beer
Much of Anchorage's drinking water comes from glacial-fed Eklutna Lake, 42 miles northeast. What is the key ingredient to a fine beer? Wonderful water! Alaska is home to nearly 60 craft breweries—and 13 are in Anchorage. Given the city's sprawling geography, brewery hopping is a challenge. Instead, choose a destination hop haven to plant yourself, or sign on for a wonderful brewery tour with Big Swig Tours (Wednesday to Sunday year-round). Our favorites? If you're downtown, it's hard to beat Forty-Ninth State Brewing, which often calls on Alaska's local bounty as adjuncts in its excellent IPAs (Sitka spruce tips, for example). The top floor patios offer fantastic Cook Inlet and Alaska Range views. South of downtown in a more industrial area known as the "Beermuda Triangle," several stops warrant attention. Australian brewer Max Crutch sticks mostly to classic styles at King Street Brewing. Nearby, heavy-handed IPAs and DIPAs are the calling at Anchorage Brewing Company. At Turnagain Brewing, ex-surgeon turned mad brewing scientist Ted Rosenzweig specializes in sours and wild ales. Be forewarned: Taproom laws are tight. You'll be limited to three 12 oz. beers per person (unless they have a full restaurant license) and taproom fun is outlawed, so forget about live music and cornhole. The beers are great, though!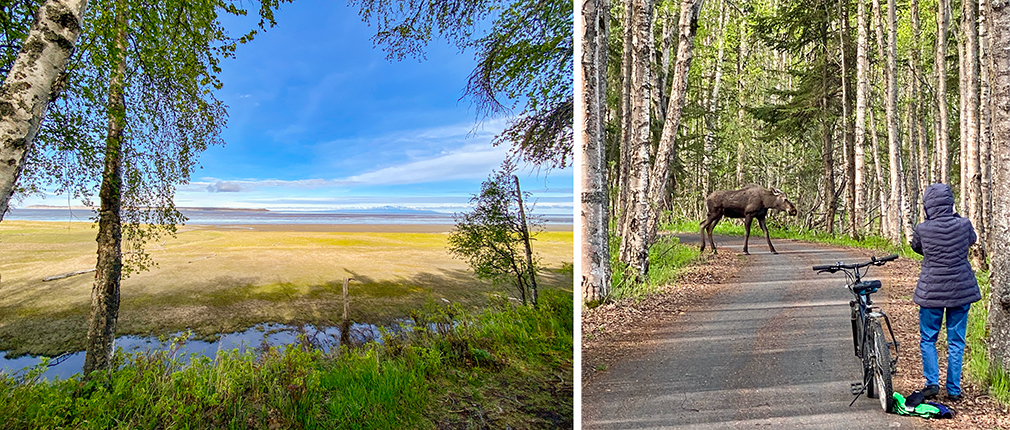 Tony Knowles Coastal Trail
Anchorage isn't all that easy on the eyes, but the surrounding scenery is astounding. The 11-mile multi-use Tony Knowles Coastal Trail is a prime example, hugging Cook Inlet's Knik Arm as it rolls out of downtown Anchorage to Kincaid Park through moose-filled birch and spruce forest. Most people bike the trail—it's a 22-mile ride out and back. Pick up wheels at Downtown Bicycle Rental or go with a local guide from Alaska Trail Guides. Though not far from downtown's bakeries and breweries, moose encounters aren't only possible—they're likely. You'll also take in outstanding skyline views, ride just under the belly of the jets landing at Ted Stevens Anchorage International Airportand witness the apocalyptic aftermath of the largest earthquake ever recorded in North America at Earthquake Park.Watch out for black bears at Kincaid Park!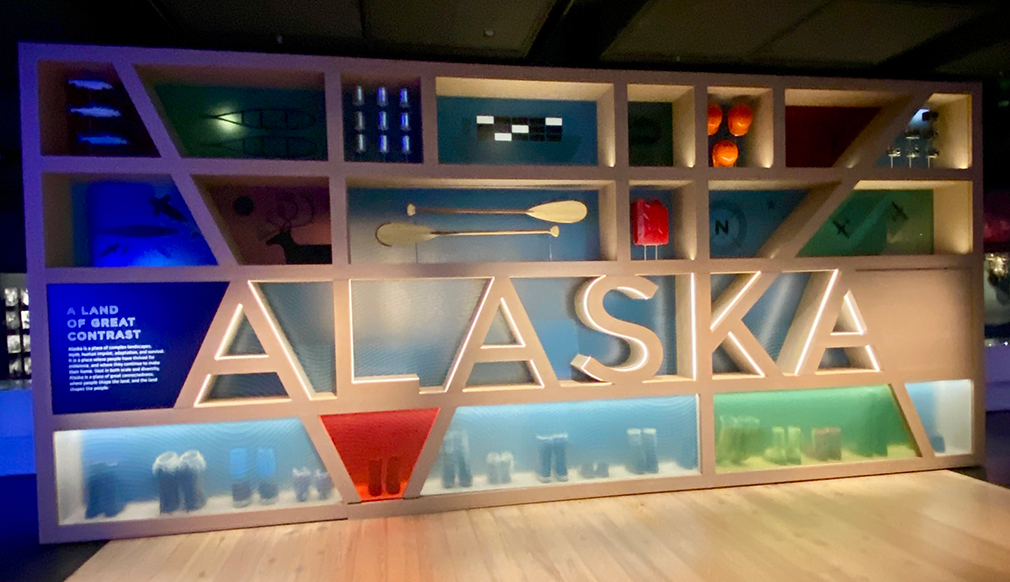 Anchorage Museum
Alaska's biggest and best museum stands out like a sore thumb in downtown Anchorage, its city-reflecting silver mirror frit facade being one of the few architectural standouts in town. The world-class facility offers an unparalleled Alaska Native exhibition—the largest and longest loan ever made by the Smithsonian Institution—as well as permanent exhibitions on Alaska art (Alaskan masters such as Eustace Ziegler and Sydney Laurence, Alaska's best-known artist, are well represented), historical photographs, culture and history. Most folks come for the nature, but missing out on the culture would be a mistake.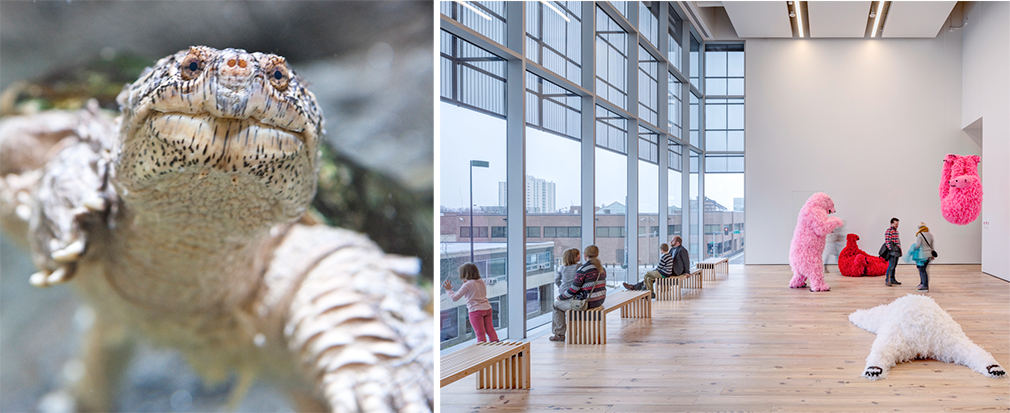 The Halibut Sandwich at White Spot Café
You may not expect much from the divey White Spot Café, on an uneventful block in downtown Anchorage—after all, it's a diner. But, it's home to the state's most famous sandwich, a $23 piece of seafood perfection that's usually cited as Alaska's entry in all those "One Thing to Try in Every US State" articles. A massive slab of fresh Alaska halibut, golden-fried to crispy perfection, served on a tartar-slathered bun with lettuce, tomato, and American cheese. That's all, folks. Alaska is a long way to go for a fish sandwich, but this one would be worth it.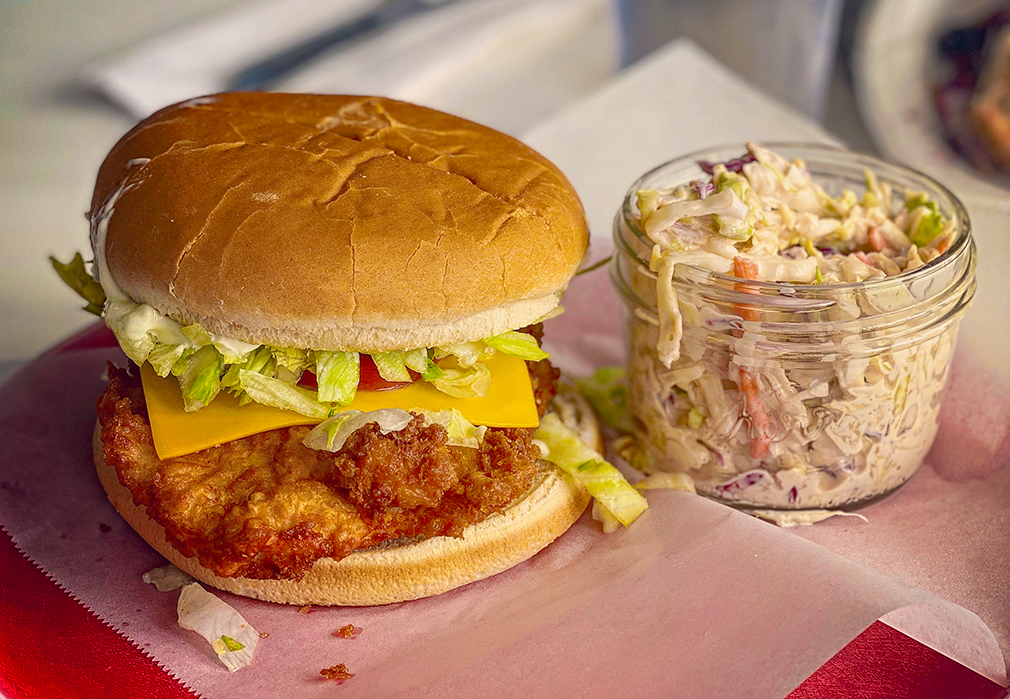 Hiking up Flattop Mountain
Flattop Mountain is considered the most climbed mountain in Alaska, but that doesn't mean it's easy! While the hike is just three miles roundtrip, you'll gain 1350 feet in 1.7 miles. You may need to scramble a bit on the last push to the top. But it's worth the effort. You'll be rewarded with outstanding views of Anchorage, Cook Inlet, Knik and Turnagain Arms, and on a clear day, the Alaska Range (including Denali). Wildlife sightings might include moose and bears, depending on the season. The hike begins at Glen Alps Trailhead, 15.5 miles southeast of downtown, and begins to climb through groves of hemlock to talus slopes practically as soon as you take your seatbelt off.