Just like that, fall is upon us. The season's vibrant colors are exploding in some of these top spots across North America—and they're perfect for a crisp morning or sunset leaf-peeping hike.
Hiking Retreat in Aspen
From October 2-7, wellness brand Sensei will team up with Aspen hotel The Little Nell for a special five-night, six-day group hiking retreat. Sensei will bring its renowned evidence-led philosophy and highly trained wellness team to the Colorado market for the first time, expanding the health and wellbeing experiences at the hotel. The first group retreat will feature daily hikes on top trails around Aspen and groups will be arranged based on hiking ability. Each day will feature a new trail in the morning, varying in distance and elevation gain, along with a lighter recovery walk in the afternoon. On day five, there will be a peak hike as the culmination of the trip. Accomplished mountaineer Ted Mahon leads the daily hikes on the most scenic trails with endless fall colors.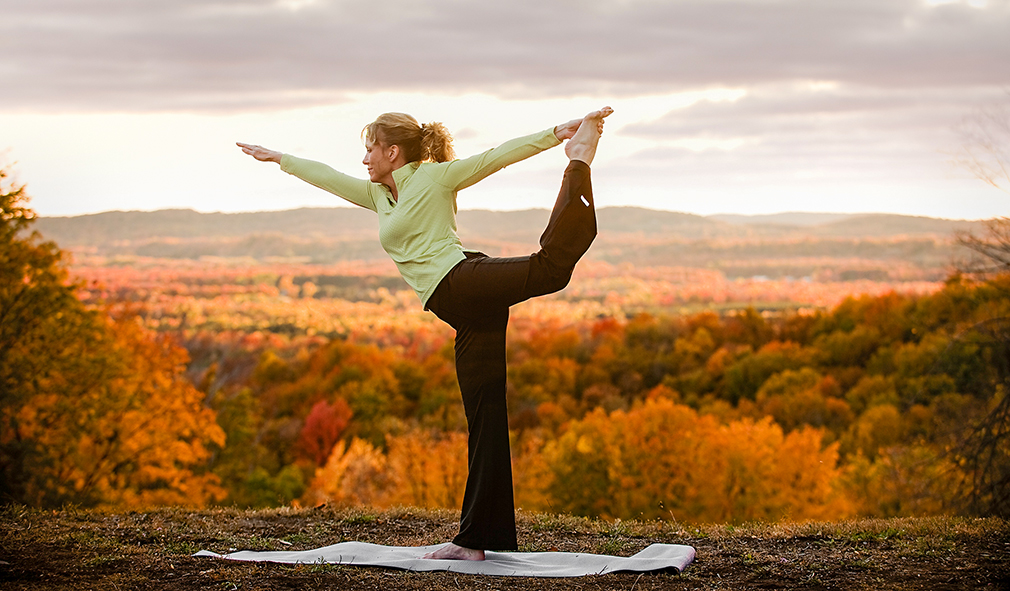 Vibrant colors in Grand Rapids
Vibrant colors are exploding in Grand Rapids, Michigan, throughout the destination's local parks, downtown streets, and hiking trails. Leaf peepers can enjoy a breath of fresh air on a quick two-mile hike through Provin Trails Park. Those looking to be immersed longer in the crisp autumn air can visit PJ Hoffmaster State Park for a 10-mile hike through forested paths and along beautiful lakeside beaches. With dozens of trails only a short drive from downtown, Grand Rapids is a prime Midwest destination for venturing out to enjoy the colors of autumn.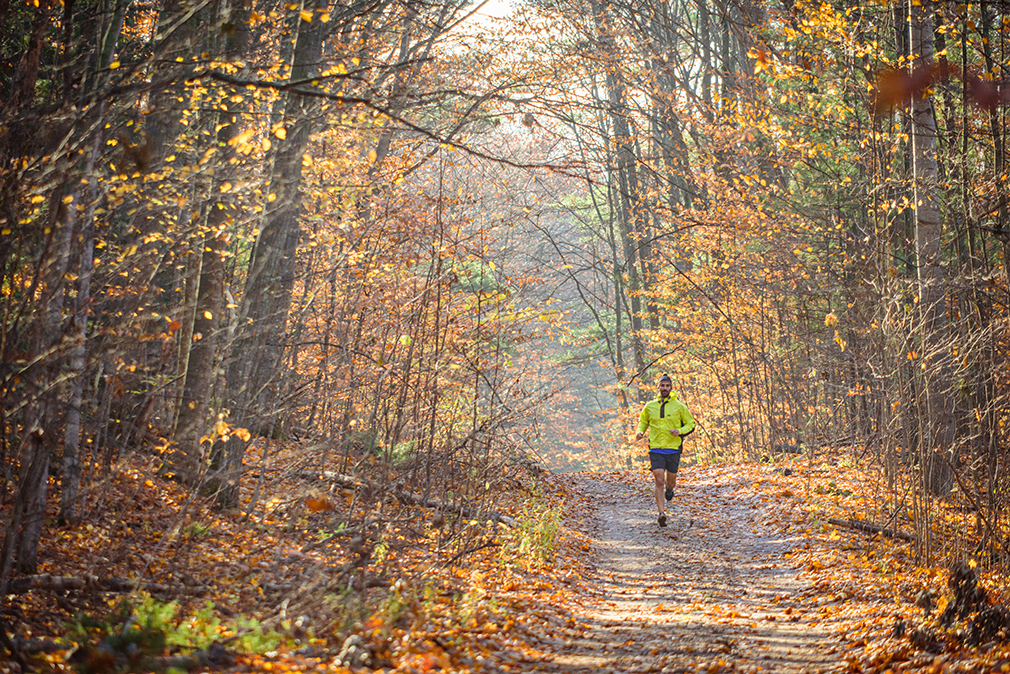 Coastal Fall Experience in Michigan
Traverse City has no shortage of beautiful hikes among the fall colors. With the Pere Marquette State Forest in its backyard, the area has plenty of hiking trails that weave through nature reserves and protected areas. There are trails for hikers of any skill level, from easy family-friendly trails to steep and hilly trails that provide sweeping views of the mosaic Traverse City becomes in the fall. For a challenge, visitors can scale the sands of the iconic Sleeping Bear Dunes. This National Lakeshore offers trails that lead to panoramic views of the Michigan wilderness and Lake Michigan. Hikers can also trek through the beech forests of Miller Creek Nature Reserve and walk along the Sand Lakes Quiet Area. For those who want to experience the small-town autumn feel, the Traverse Area Recreation Trail, or TART, is a 10.5-mile urban trail popular with locals. The trail wraps around the lakefront of Traverse City and the surrounding woods, connecting it to many shops, restaurants, and other trails in the area.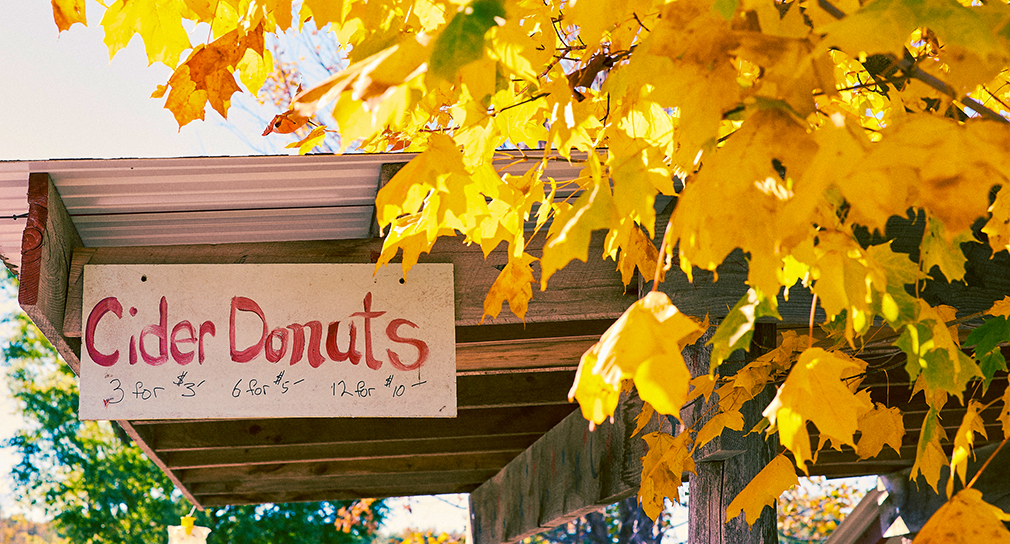 The Green Mountain State of Vermont
As the "Green Mountain State," Vermont's scenic vistas are also dotted with red, orange, and yellow throughout the fall months. For leaf peeping season, Hotel Vermont in Burlington is the perfect home base to indulge in fall activities surrounding downtown Burlington, Lake Champlain, and the picturesque landscape. The hotel staff has compiled some of their favorite hikes, and there are options for both beginners and experienced hikers. During the autumnal season, hikers will be able to experience an immersive look at some of New England's best foliage. For beginners, the team suggests heading out 20 minutes to Mt. Philo for a quick, easy hike with breathtaking views of the Adirondacks over Lake Champlain. Explorers can hike up Bolton Valley or take advantage of the chair lifts that will carry them to the top, where an observation tower offers 360-degree views of the surrounding mountains. After the hike (or ride), visitors can experience some of the team's other fall favorites like scenic drives, apple picking, and corn mazes.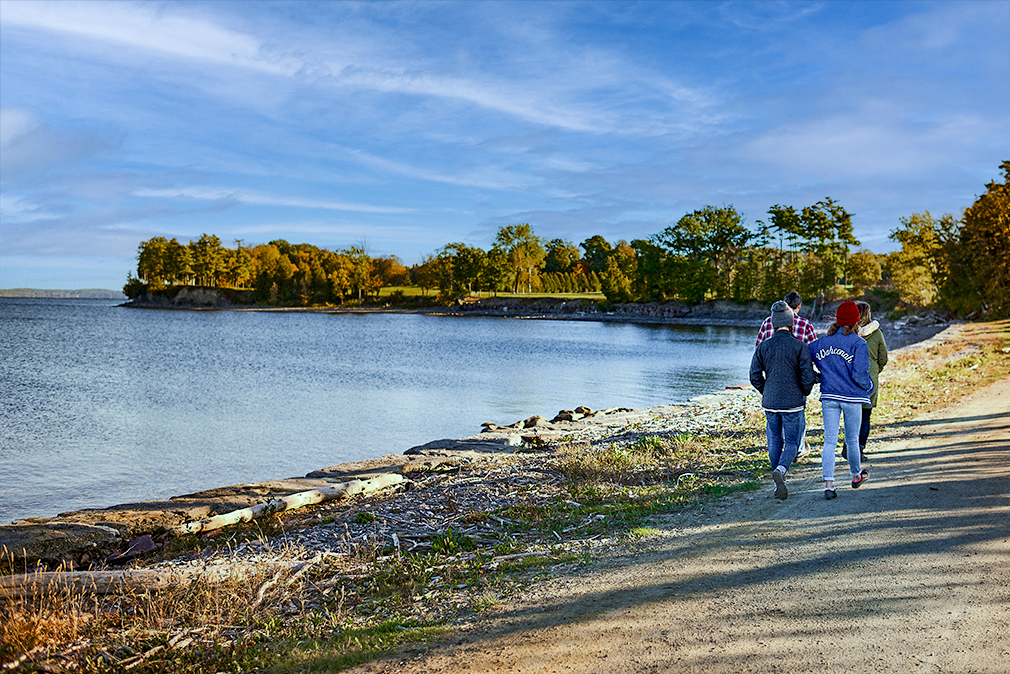 Yosemite National Park
Early October coincides perfectly with autumn's low-angle light, crisp air, and colorful leaves in Yosemite. And, starting in October, you don't need a single day-use reservation to enter the park. Near Crane Flat, an easy hike on an old paved road delivers you to Tuolumne Grove'smajestic trees and giant sequoias. The leaves turn stunning shades of gold, burgundy, and plummy pink. Immerse yourself in the colors of fall with a guided tour from City Experiences. This one-day tour out of San Francisco allows guests the full experience of the park, complete with a hike to the giant Sequoias, free time to explore the valley floor, and stunning fall views of Half-Dome, El Capitan, and Yosemite Falls.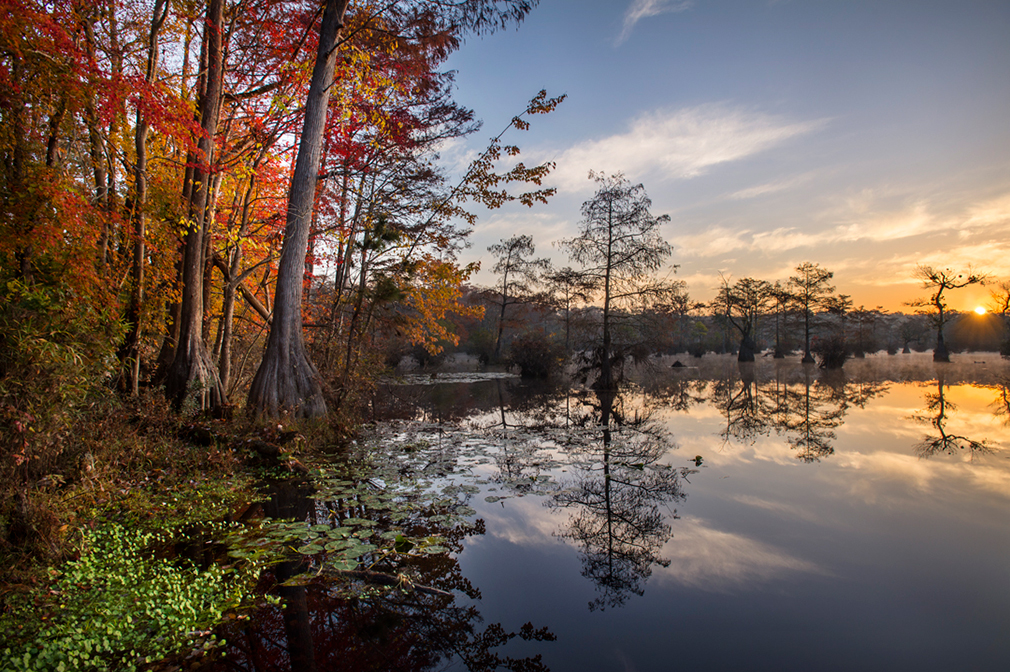 State Parks in North Carolina
Fall travelers won't want to miss the foliage in charming Elizabeth City, North Carolina. Hikers can soak in an array of red, orange, and gold at Dismal Swamp State Park as they make their way through the park's 21-plus miles of trails. The 300-foot boardwalk affords great views as the sun sets and the autumn breeze flows through the calm waters of the Dismal Swamp Canal. Those looking to immerse themselves in the beautiful fall leaves under a canopy of cypress trees can visit Merchants Millpond State Park. A short 30-minute drive from Elizabeth City, the park is a blend of southern swamp and hardwood forest landscapes and offers over nine miles of trails for hiking and biking, with the chance to spot wildlife and Spanish moss along the way.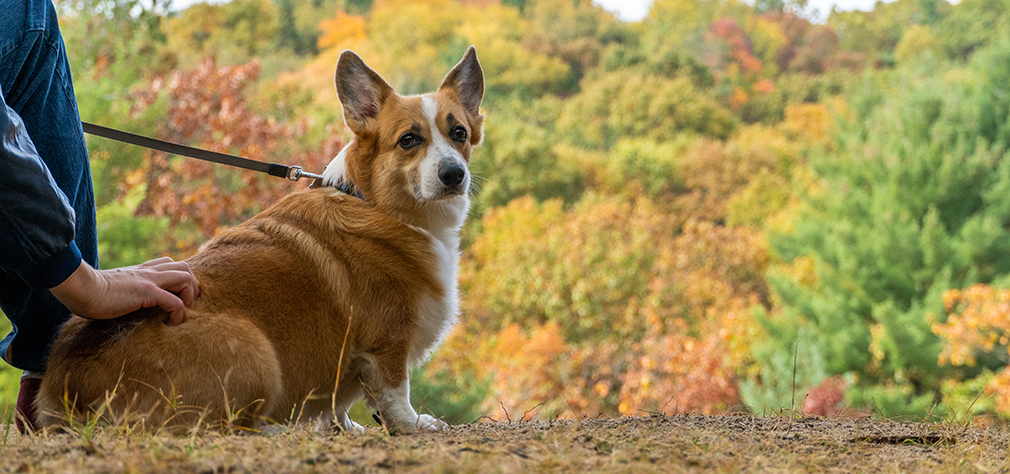 The Other Side of Newport
Famously known as "America's Summer Playground," Newport's colorful, coastal charm is perfect for a fall getaway. This popular Rhode Island destination features beautiful trees of red, orange, and yellow along the coast that visitors can view while hiking on unique trails. It's for good reason people travel from all over the world to step foot on Newport's 3.5-mile Cliff Walk, especially in the fall. One side of the trail offers panoramic views of the glistening Atlantic Ocean, and the other side showcases the incredible Newport mansions surrounded by colorful trees. For a traditional hiking spot, walk the seven miles of picturesque New England forest at Weetamoo Woods in Tiverton. With five different trails available, this is the perfect fall hiking spot for foliage.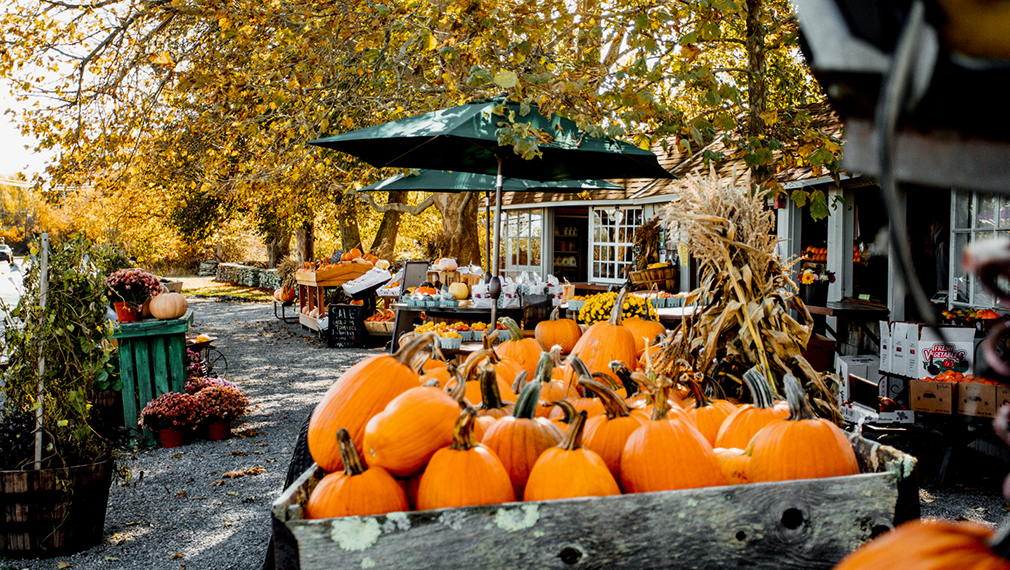 Texas Lakes and Parks
Texas is one of the top five most biodiverse states in America and holds many parks and reserves perfect for experiencing vibrant fall foliage.LCRA Parks' Lake Bastrop North Shore Park and Lake Bastrop South Shore Park are ideal destinations for autumnal hikes. During the fall, park visitors are greeted with fiery orange Spanish oaks and lush meadows, and can witness some of the two billion migratory birds that fly over Texas on the path to Mexico. The parks are connected by the 3.5-mile North South Trailway, and overnight guests can reserve one of Lake Bastrop North Shore's available Airstream campers.