Boston is a city that's small enough to explore without a car, yet big enough to offer plenty for travelers to do, from world-class museums, to great restaurants and award-winning bars.
The city has a rich history intimately tied to the American Revolution, as English Puritans settled in Boston in 1625, and the historic landmarks have been well maintained and have become one of the main draws for tourists. As New England's largest city, fall is a particularly great time to visit, as the weather cools down enough for pleasant walks and the leaves start to turn color, painting the town red and yellow. To help plan your next trip, check out our guide to the best of Boston, from restaurants and bars to museums and shopping.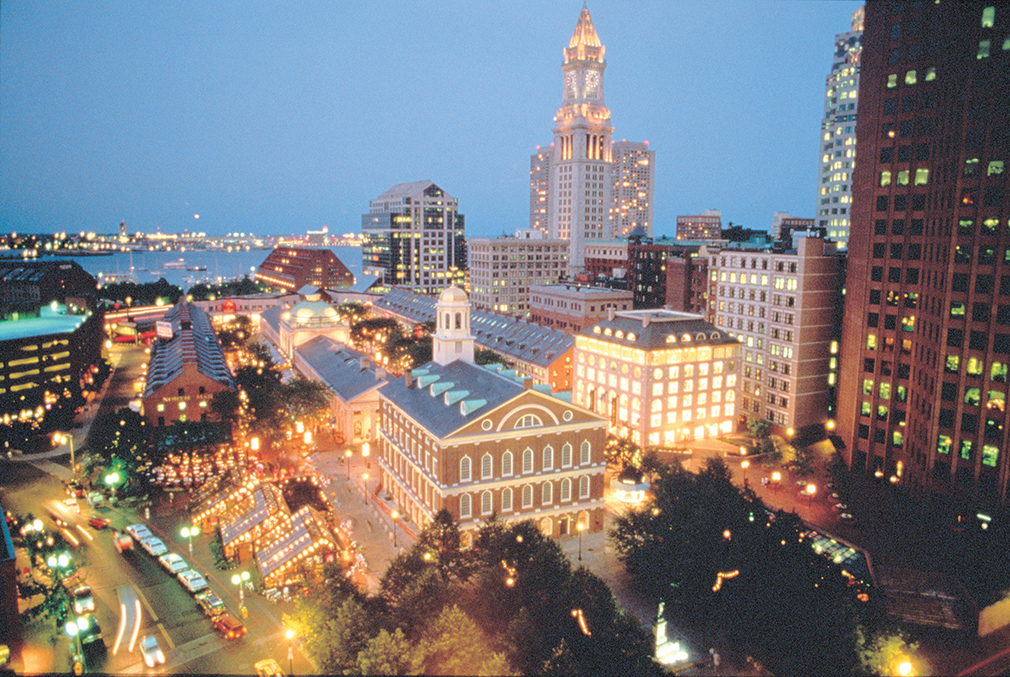 RESTAURANTS

For New England seafood
With plenty of seafood restaurants in the city, Row 34 in the Fort Point neighborhood is one of go-tos for many reasons. The restaurant is spacious and unlike another popular restaurant in town, you can make a reservation, there is always a large selection of oysters and other raw bar items, and they serve one of the best lobster rolls in town. Row 34 is owned by the same people who own Island Creek Oysters farm, so be sure to order some bivalves that came straight from the source.
For modern Mediterranean
Sarma is a colorful spot in Somerville that serves modern Mediterranean small plates and is easily one of the best restaurants in the Boston Metro area. There's always a large menu of boldly flavored foods from snacks like eggplant keftedes (meatballs) with black truffles to larger plates of Harissa duck and more. With plenty of vegetable options, this is also a great choice for vegetarians and vegans.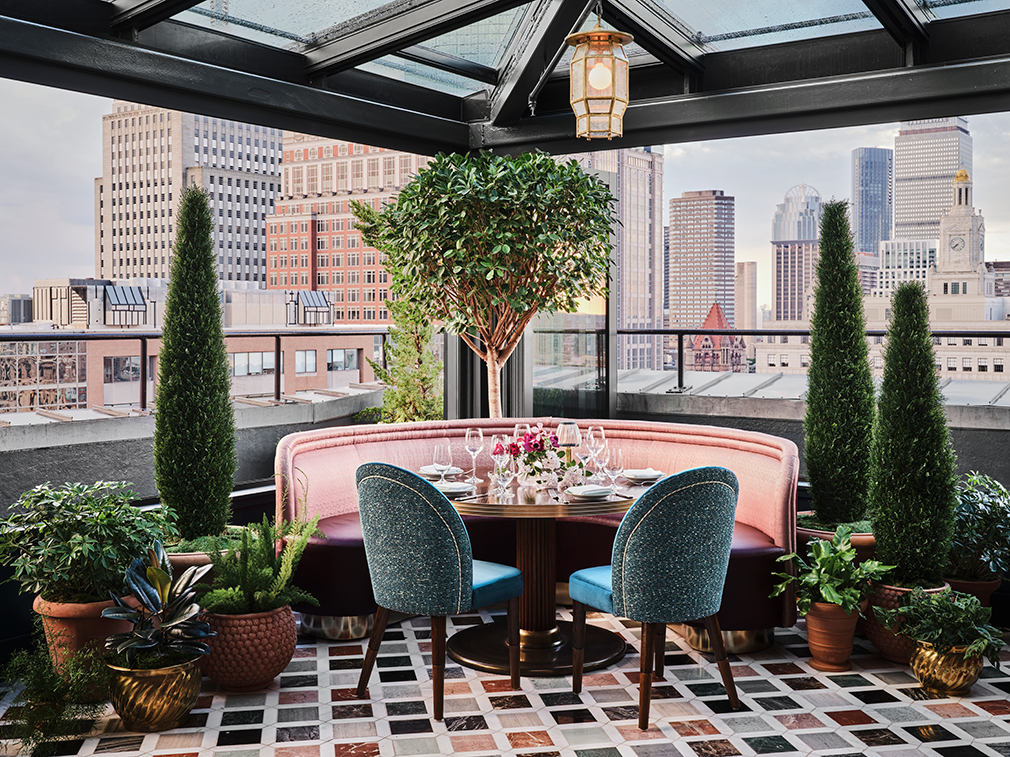 For rooftop and vibes
One of the hottest restaurants in town is Contessa, a stunning rooftop restaurant with its jewel-toned velvet chairs and banquettes and views of the city and Public Garden. The menu is Italian-American and comes by way of New York-based Major Food Group, co-founded by Mario Carbone. Contessa also has solid Italian cocktails with Italian influences, from negronis to a refreshing Sgroppino.
Somali cuisine is still a bit hard to find in the U.S.A. but Tawakal Halal Cafe in East Boston, just a few blocks away from the Boston Logan Airport, is one of the best spots to get it. Try egg nafakha (potato fritters with hard boiled eggs), biryani with braised lamb shank, and chapati wraps. Tawakal also has a very good – and strong – shaah, or Somali tea. All the meats served at Tawakal are halal, and they also have a number of vegetarian options.
HOTELS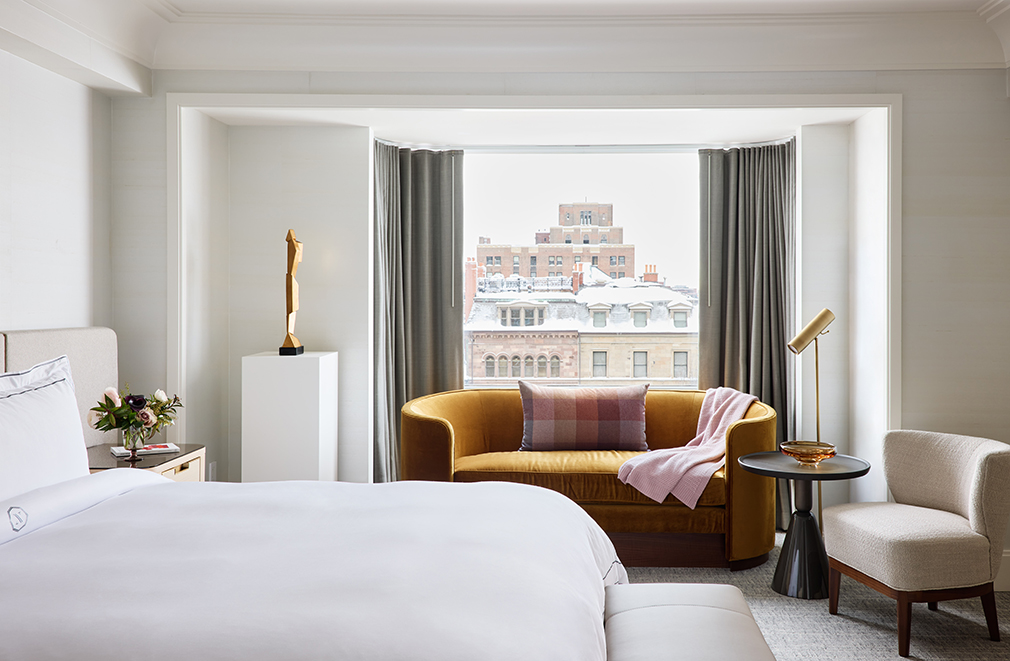 Luxury stay with a view
The Newbury is Boston's latest luxury hotel. It opened in the summer of 2021 in a historic property that first opened in 1927 as The Ritz-Carlton. The guest rooms' muted tones and custom furnishings offer a relaxing and calming space, and all rooms feature a rainforest shower. It is conveniently located across the street from the Public Garden and some rooms offer a view of the garden. There is a dimly lit bar with classic cocktails and bar fare, as well as a vibrant rooftop restaurant with modern Italian-American cuisine.
For music lovers
The Verb Hotel is a boutique rock & roll-themed hotel set in a restored 1959 motor inn. Thanks to its proximity to Fenway Park, the hotel attracts both music and Red Sox lovers alike. The guest rooms and the common areas showcase rock & roll memorabilia. There is a heated outdoor pool and sundeck as well as a large collection of vinyl that guests can borrow to play on their in-room record player. Find neat design touches like a hole on the shower glass partition, placed there so guests can adjust the water temperature before stepping into the shower.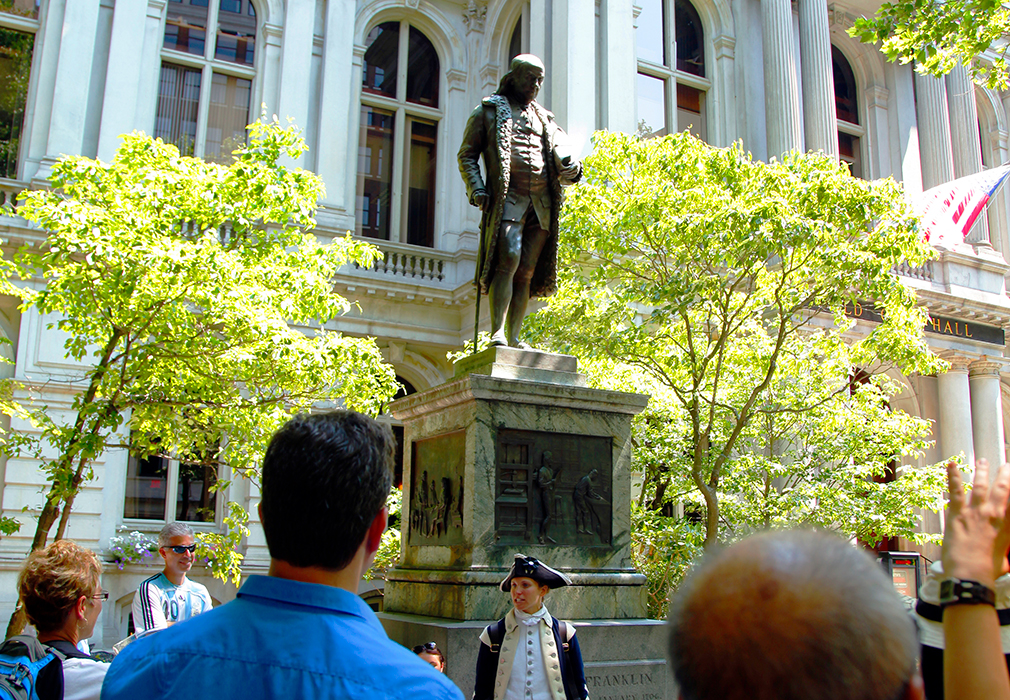 For a hip hotel with unique history
A visually stunning hotel with a rich history, Liberty Hotel is set in what was formerly Charles Street Jail, a national historic landmark built in 1851 that once housed some infamous inmates including Malcolm X. Worry not, the 298 rooms have all been renovated for the utmost comfort and the only remnants of its prison days can be found in the decorative elements. The hotel offers quite a few amenities from champagne welcome, entrance to weekly events at the hotel, and seasonal perks including bicycle and kayak rental and Saturday morning yoga classes.
For a waterfront view
A five-star hotel and a AAA five-diamond hotel, Boston Harbor Hotel at Rowes Wharf is Boston's premier waterfront lodging. Even Bostonians who have not stepped foot inside the hotel would recognize the iconic 60-foot stone arch at the center of the hotel. The spacious rooms feature marble bathrooms and rainfall showers and there is a 60-foot indoor lap pool along with eucalyptus steam rooms on property. Be sure to request a room overlooking the harbor for the best view.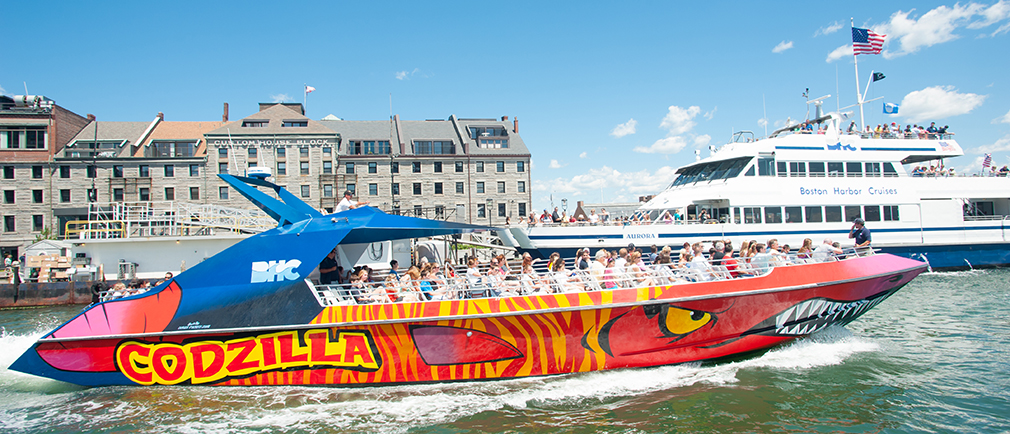 BARS

Best for unique tropical drinks
Blossom Bar is the reincarnation of Sichuan Garden and is now one of the best cocktail destinations in Brookline. Ran Duan's parents have been running Sichuan Garden in Brookline and Sichuan Garden II in Woburn for many years, and the Duan initially opened a small cocktail bar in the same property as the Woburn location and was named America's Best Bartender by GQ in 2014. Now Sichuan Garden has rebranded into Blossom Bar in the same space, keeping the same well-loved food but adding Duan's intricately crafted, tropical cocktails to the menu.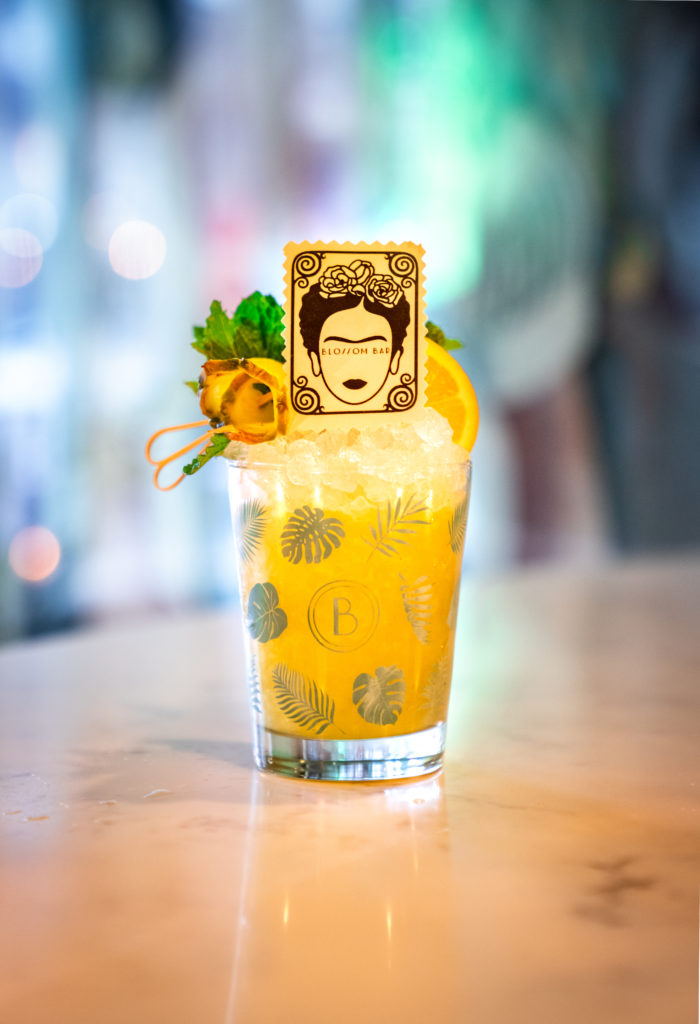 For an intimate cocktail lounge
Backbar might have gained quite a bit of popularity and is no longer a hidden gem even with its hidden alleyway entrance these days, but that does not diminish the experience once you manage to enter. It's a small and casual space with a few bar seats and lounge area and the cocktail menu is fun and ever changing. They have serious cocktails but also have fun with Star Wars and anime nights, and they offer a baijiu tasting you can reserve for their closet bar, a tiny bar within a bar that used to be a closet.
For natural wines with a bold attitude
Rebel Rebel is a female-owned natural wine bar tucked inside the Bow Market in Somerville. It's a cozy bar mostly lit by neons and aims to provide an inclusive and approachable space for natty wine lovers and the wine-by-the-glass list rotates continuously, sometimes on the same day. There's no full menu, but they do offer snacks and cheese trays and customers are welcome to bring food from the other food businesses in Bow Market.
For local craft beers
Boston has a great beer scene, and Night Shift Brewing is one of the leading craft breweries in the area offering a selection of hoppy IPAs, light lagers and sour ales. It started as a homebrew operation, but has expanded significantly after opening their taproom in Everett – just north in Boston – back in 2012. Now they have a large taproom at Lovejoy Wharf near TD Garden as well as operating a handful of outdoor beer gardens in the area.
SHOP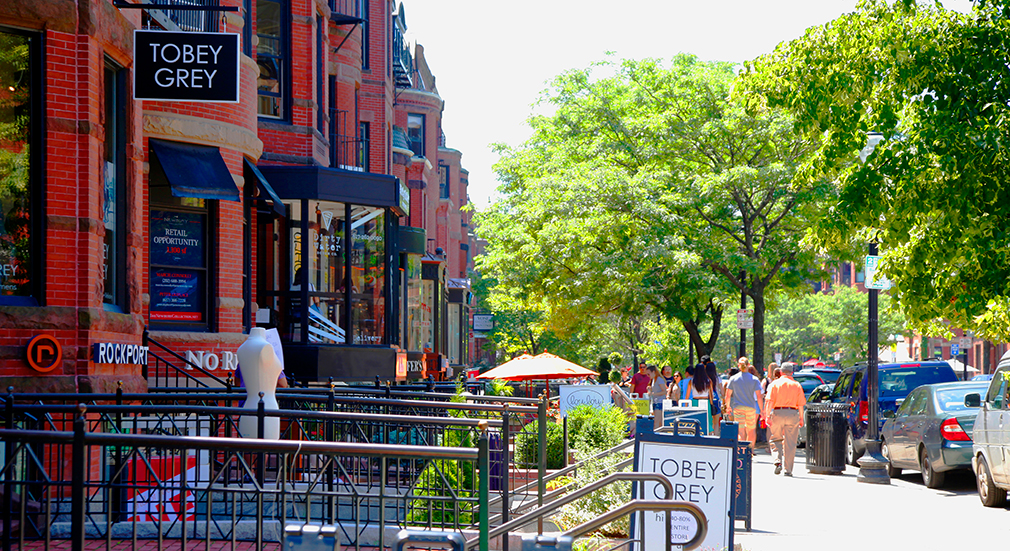 For vintage shopping
SoWa Vintage Market, short of "South of Washington", is known as Boston's art and design district and also lends its name to this large vintage market featuring over twenty vendors offering everything vintage from fashion to furniture. SoWa Vintage Market takes place in the basement of a warehouse complex and is open every Sunday from 11am to 4pm (coinciding with SoWa Open Marketwhich is open seasonally) as well as the first Friday of each month from 5 to 9 pm, coinciding with SoWa First Fridays when artist studios and galleries open their doors to the public.
For boutique hopping
Newbury Street in the Back Bay neighborhood spans eight blocks and is known for its upscale shops, galleries, and restaurants. It's a popular shopping destination for both tourists and locals. The shops close to The Boston Public Garden tend to be on the higher end including Cartier, Brunello Cucinelli and more. But Newbury Street is not just for the one-percenters. Further west towards Massachusetts Ave, there are more affordable independent boutiques and locally made brands like Bobbles & Lace.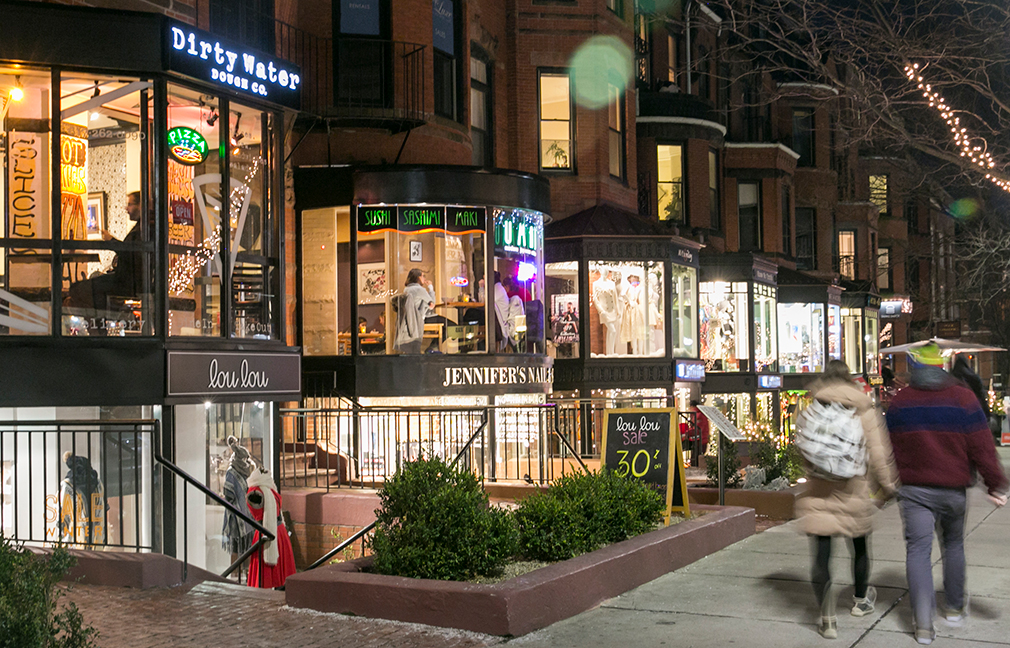 For one of the largest selection of hats
Even non-hat lovers may be impressed by the selection at Salmagundi, a hat shop with two locations in Boston. They stock over 12,000 hats in the Jamaica Plain location and 4000 at the North End locations. Salmagundi works with independent hatmakers and milliners to create classic hats for men and women in a range of prices, many of which are their own designs. They will also adjust the hats to fit each customer when they purchase.
For edgy fashion and lifestyle goods
December Thieves is a boutique shop that curates emerging, independent designers from around the world. The collection reflects the edgy aesthetics of the owner, Lana Barakat, who hand selects every time in the store. December Thieves has two locations right next to each other, with one focusing on fashion and the other offering jewelry and lifestyle products.
THINGS TO SEE AND DO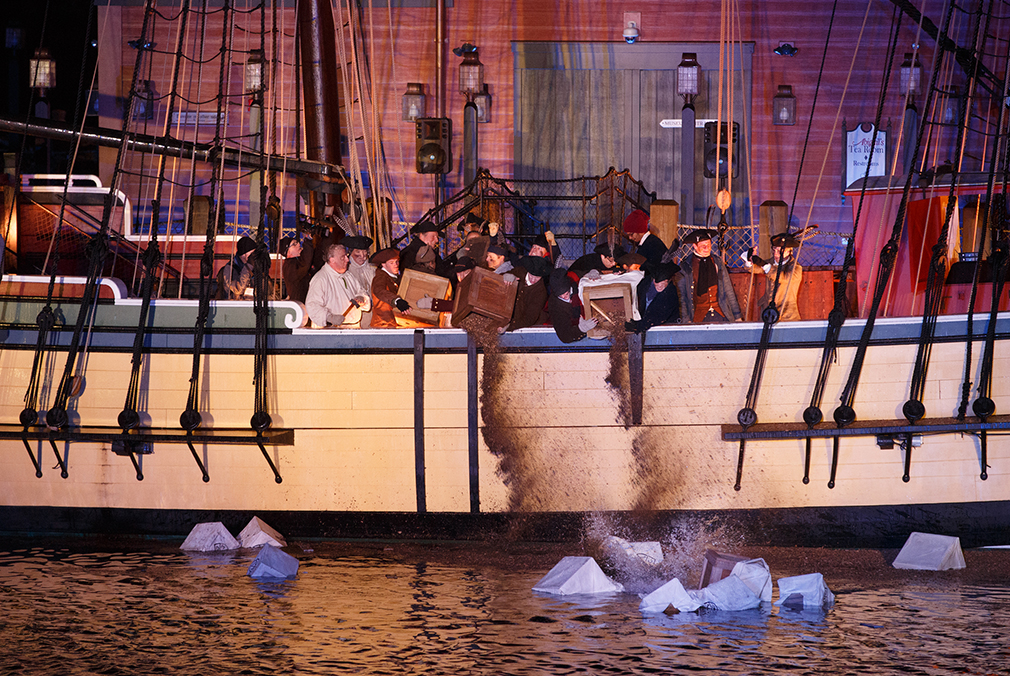 The museum with the best architecture
There are a few outstanding museums in Boston, including the Museum of Fine Arts with its extensive collection, but Isabella Stewart Gardner Museum is a locals' favorite thanks to its architecture. The museum is an example of Venetian Gothic Revival architecture and used elements salvaged from grand Venetian palazzos to create. The most striking element is its central courtyard, which blooms year-round thanks to seasonal displays that are rotated nine times a year. The museum's collection now features art from ancient Rome all the way to contemporary artists.
For an adrenaline rush
Getting out on the water is one of the top things to do in Boston, and there are a number of dinner cruises and other sailing trips, but Codzilla is the only thrill boat ride in Boston. The high-speed boat has 2800 horsepower and takes passengers up to 40 mph with hairpin turns and 360-degree spins out in open sea. While heading out of the harbor, passengers also get to see some of Boston's landmarks from the water. It's a quick and thrilling 40-minute ride, allowing time to explore the wharf area for the rest of the day.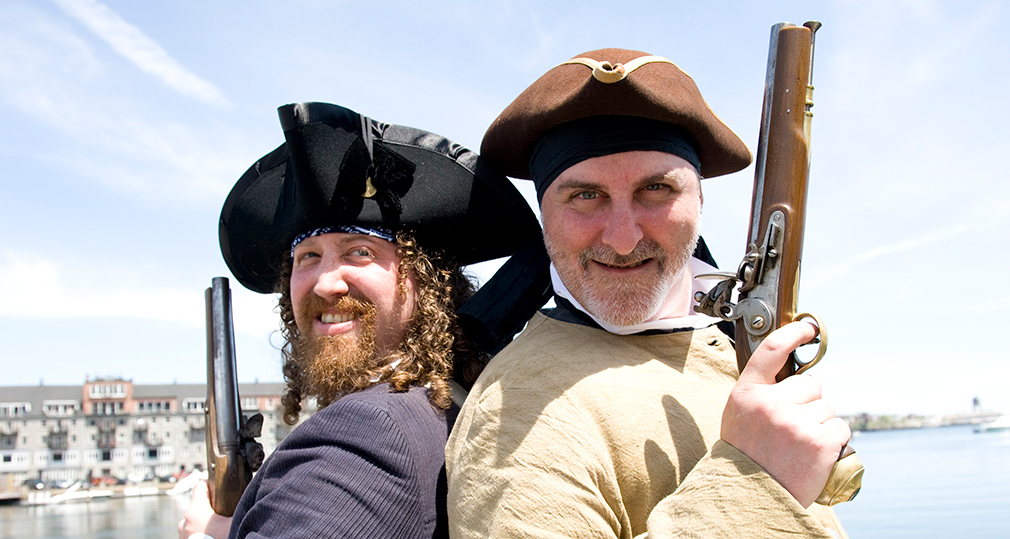 For a history lesson
Yes, all Boston guides probably list the Freedom Trail as one of the things to do in the city, but it is hard not to. After all, Boston's rich history is one of the main reasons to visit. The Freedom Trail is 2.5 mile-long and passes through various historic landmarks. Some of the highlights include the Old North Church, where you can also visit the crypt underneath where 1100 bodies are buried, Old State House, and Faneuil Hall and its adjacent Faneuil Hall Marketplace.
To view fall foliage
The Esplanade is a park that stretches along The Charles River. Fall is one of the best times to visit Boston and there is no shortage of beautiful spots to see the leaves in peak fall color, but The Esplanade should not be missed as there is something magical about seeing the vivid orange and crimson colors of the trees right next to the river. There are also floating docks that locals like to frequent for picnics or to enjoy the river views.