One of the United States' cool kid cities, Austin gets a lot of hype—and for good reason. A music fantasyland with more than 250 live tune venues and an army of talented musicians who cross every genre, the state capital has strong liberal leanings, a predilection for athletic activity, a soft spot for quirkiness and strong hippie roots. Its location on the edge of the Texas Hill Country—a verdant haven of wine lands (recently rated #3 in the country by USA Today), German-intoned hamlets and orchards—surprises most visitors, who also drop jaws over its glimmering lakes, one of which bisects the central part of the city. Expect hip denizens, with high culinary expectations, the usual cadre of breweries, distilleries, and galleries (some very good) and an outlaw meets intellectual persona that promises you won't just have fun but be stimulated, too.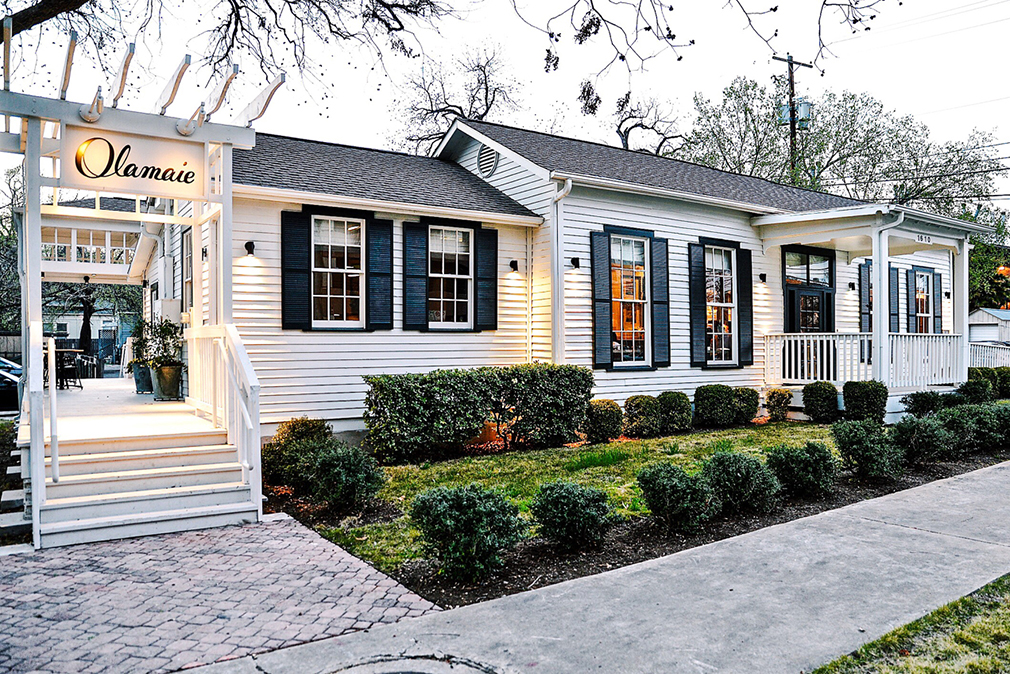 RESTAURANTS

Southern Roots: Olamaie
Texas lies at the threshold of both the south and the west geographically. In the state's center, Austin manages to manifest both cultures as part of the city's melting pot and historical, cultural underpinnings. Olamaie is cozily sheltered in an old house, takes diners on a tour of the city's Southern culinary legacy, but with embellishment, under the direction of Chef de Cuisine Amanda Turner. Eat your way through a selection of first courses born from the chef's own interpretation of southern-souled comfort foods. Think smoked cabbage or turnip and ham, with a biscuit layered with salted honey butter on the side. Continue with blackened dayboat fish with blue crab sauce and apple pecan cobbler.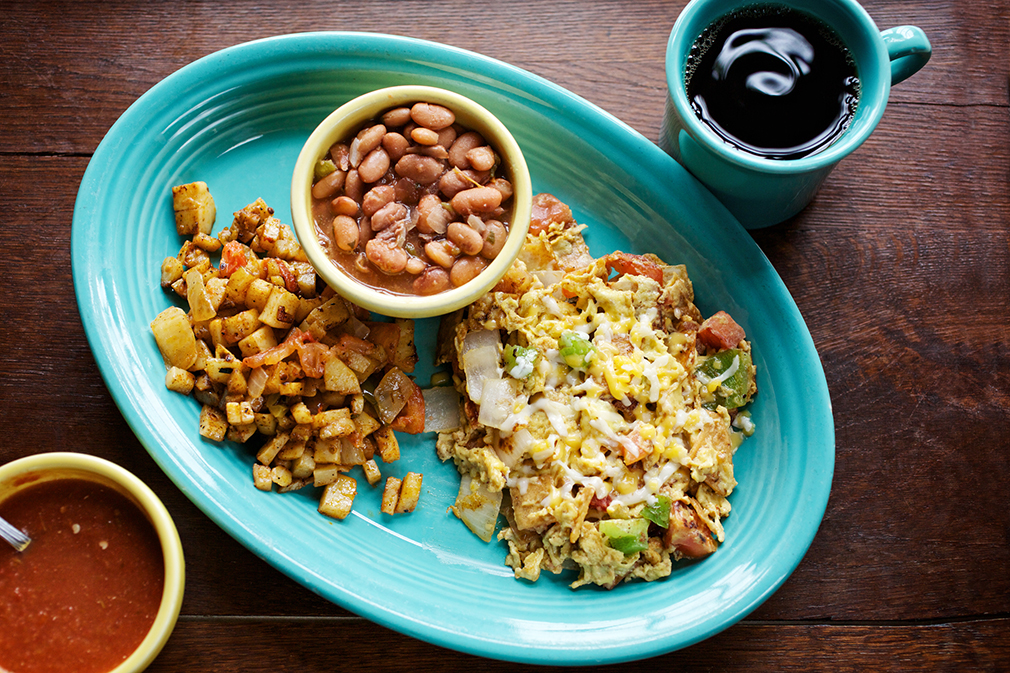 The Classic: Matt's El Rancho
These days interior or gastronomic Mexican restaurants get more attention than the family-friendly, often boisterous Tex Mex kitchens that more reflect the state's Tejano culture. But this beloved, jalapeño-spiked comfort food competes only with barbecue as Austin's favorite casual way to impart sustenance to the soul—and the gut. By far the city's premier temple of nacho temptation, family-owned Matt's El Rancho began with a tamale cart in 1923. It burgeoned over time to its current hacienda fiesta mode, always abuzz with long-time locals. It serves killer margaritas and splendid salsa (how we judge a Tex Mex spot in Austin), as well as old-school Tex Mex menu icons from gooey enchiladas to fajitas. Do stick a chip into the Bob Armstrong Dip, a riff on queso, inspired by my old friend and boss, Bob Armstrong's penchant for mixing everything on his plate into his queso—with gusto.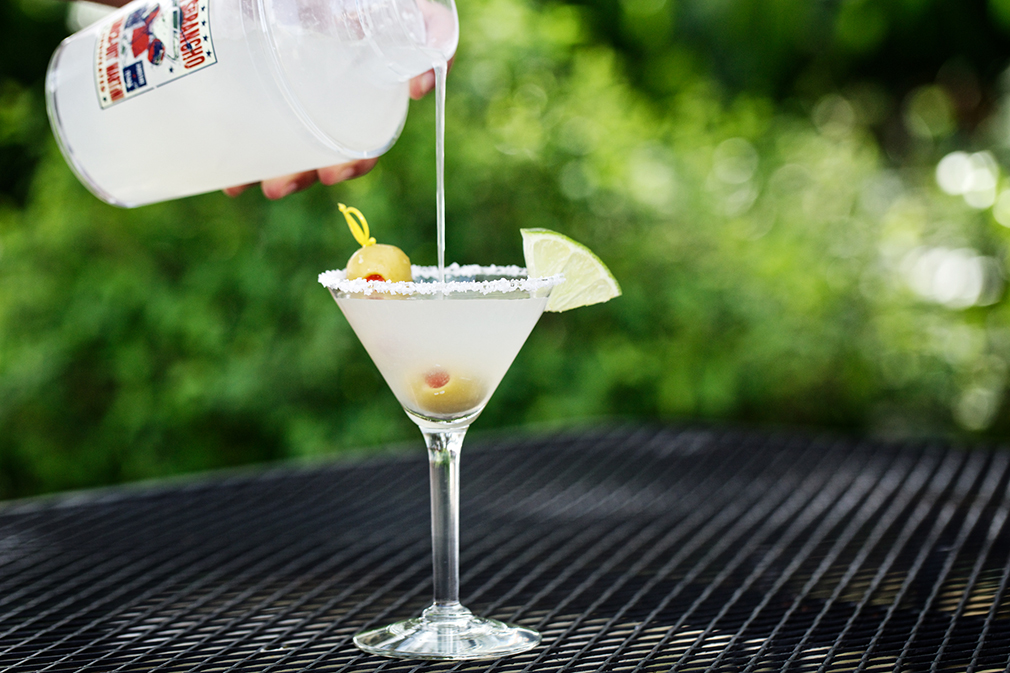 Vegan Chic: Rebel Cheese
Despite being in Longhorn country (read: carnivore tendencies), Austin eaters always have had a progressive bent. Whole Foods, for example, began here decades ago, as a tiny natural foods market so popular it grew to global trendiness. That openness to eating differently, dining well and caring about the environment manifests in spades at Rebel Cheese, which bills itself as a vegan deli and wine shop—but it's so much more. Opened during the pandemic in the hip Mueller hood, the hugely sought-after eatery makes more than 20 housemade vegan cheeses and meat alternatives from salami to dill Havarti. Perfect for charcuterie plate ingredient shopping, Rebel Cheese does brunch (pigless bacon croissants with "harmless" eggs and cheddar, for example) and makes savory sandwiches, including a to-die-for Reuben, piled high on rye with cow-less corned beef.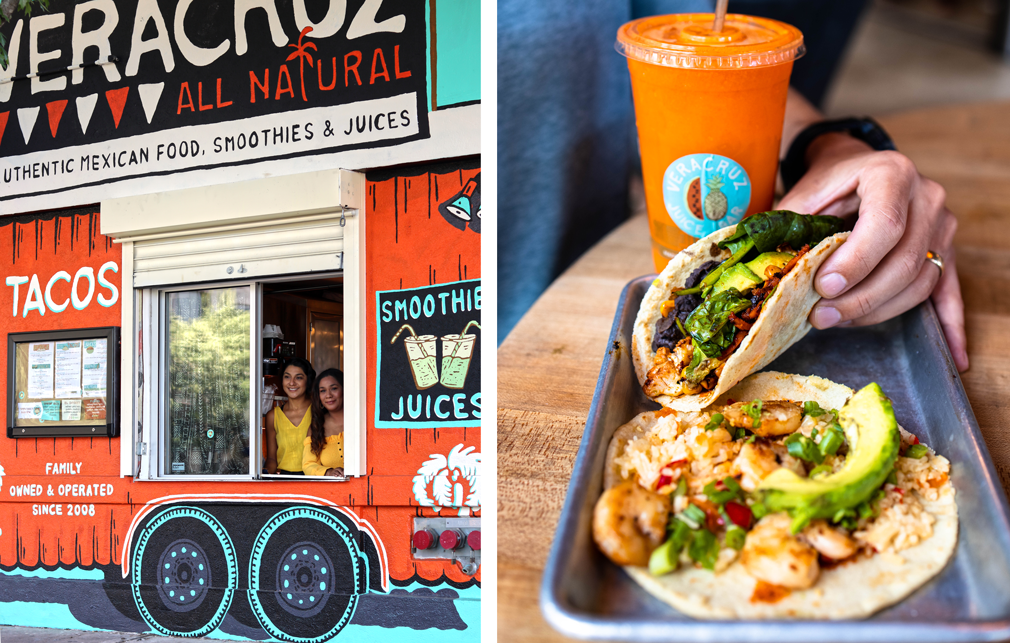 Sacred Daily Constitution: Breakfast Tacos
Nobody really understands the high-level status breakfast tacos own in Austin. In a battle with San Antonio to discern which city invented them in the first place, Austin gets points for its plethora of options, each as much a prayer to the art form as the next. Be buoyed by epicurean ones at Veracruz All Natural Tacos (various locations). They offer both classic and gastronomic creations, such as the La Reyna, a compilation of egg, mushroom, spinach, cilantro, avocado and jack cheese on a fresh tortilla. A few dots of the red Chile de Arbol salsa will cure what ails you.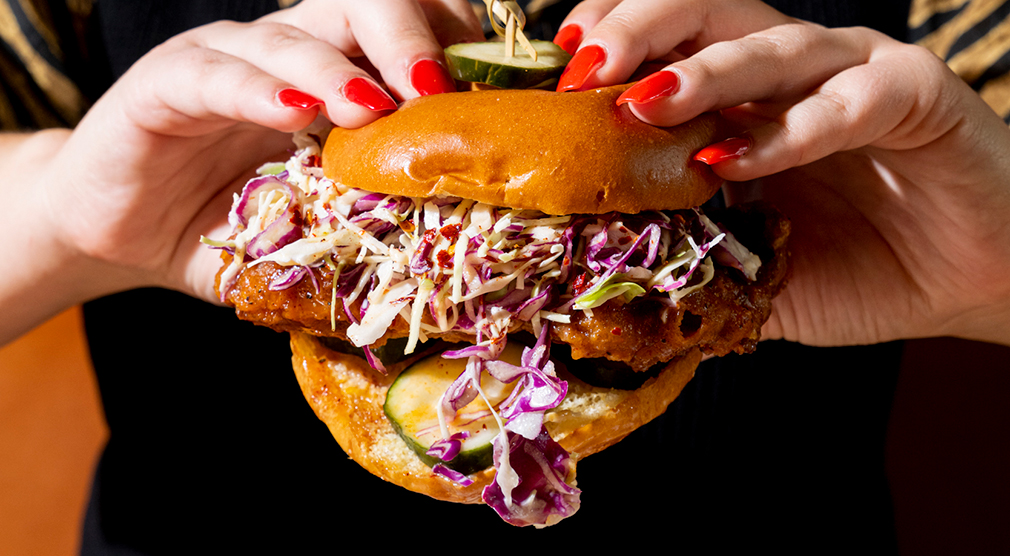 Texas Fusion: Loro
Two of Austin's most revered James Beard winners, Tyson Cole of Uchi fame and Aaron Franklin, founder of Franklin BBQ, join forces at Loro Austin, which blends their areas of expertise. A scrumptious way to get a taste of both masters, the Asian smokehouse offers a surprising melding of flavors, which amount to a cuisine all its own. At this informal spot, ideal for hanging out with friends, graze on such delights as the pork belly plate, sweet corn fritters, salmon rice bowl and house pickles. Wash everything down with a frozen Gin and Tonic or Mango Sake Slushee. For mild days, an ample patio awaits.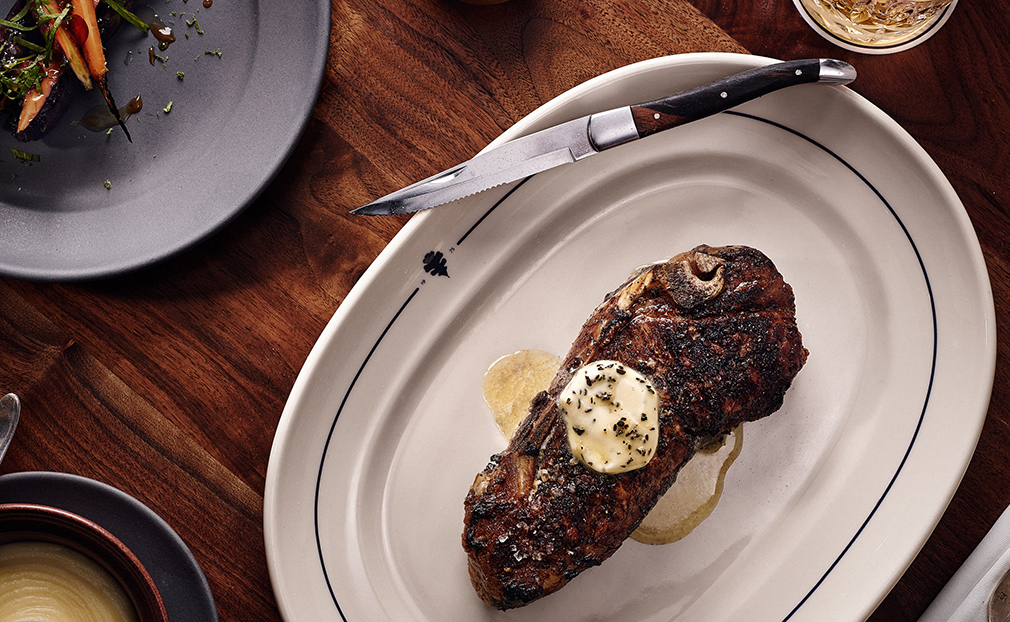 Most visitors may feel that can't leave town without a Texas beef experience. Get thee to Jeffrey's, a neighborhood favorite, both for special occasions and making that proverbial business deal over dinner. Situated in a restored cottage in Clarksville, just west of downtown, the restaurant plays up a nostalgic Mad Men vibe, intensified by the indulgent menu offerings, such as caviar from Russia and China, truffled deviled eggs and the city's fanciest steaks. Go for broke with the Beeman Family Ranch 42-ounce Porterhouse, aged, cut by Lone Star Meats, grilled over local Live Oak and finished in a 1200-degree broiler. Toppers abound, from an onion slice to Jeffery's house steak sauce, but don't stop until you've smothered that steak in foie gras butter.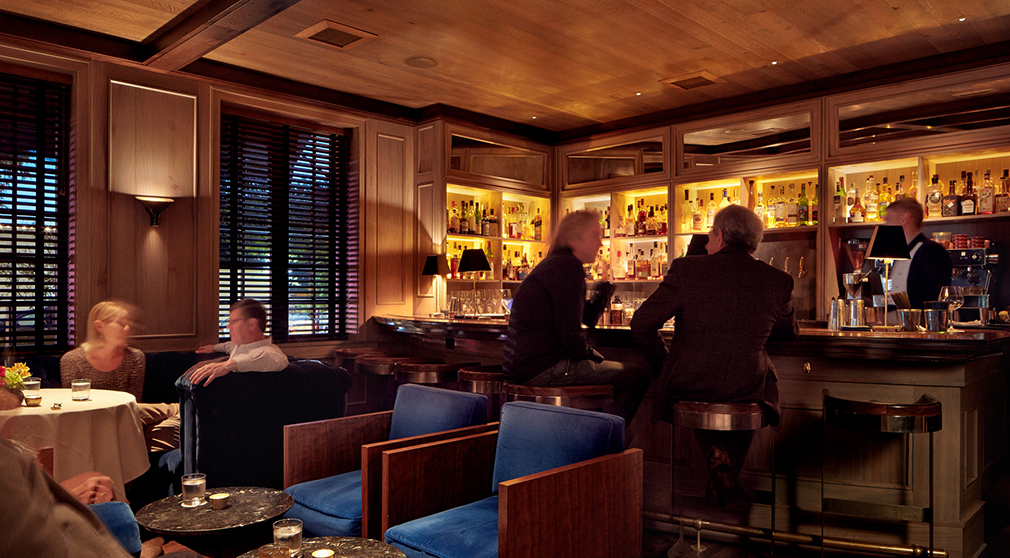 BARS

Not even close to a western-style cowboy bar, Tiki Tatsu-Ya evokes Austin's diverse vibe with its otherworldly rendition of a Tiki haven. With a goal to invoke his Japanese heritage, co-owner and chef Tatsu Aikawa opened this tropical fantasyland in September, offering escape-seeking imbibers a place to immerse in an enchanted interpretation of Polynesia. An ode to the Tiki Bar movement of bygone decades, it boasts fetching elements, such as a fold-out map menu, a cache of nearly 200 rums and colossal shareable libations. Bring a friend to share a Skeleton Cruise. The cocktail arrives in an immense ship, dotted skulls and coins, and filled with a concoction of Japanese whisky, rum, Chartreuse, guava, lemon, pineapple, and pomegranate.
Shh. Don't tell. Nobody knows why being surreptitious makes drinking more fun, but perhaps that need for stealth explains the worldwide allure for speakeasy bars. In the case of Garage, it hides away in a circa 1964 valet ticketing office amid an otherwise dull, concrete parking garage. Look for its covert door on Colorado Street, just above Dirty Sixth. Step into a curved entry hall, weave to the left and a bygone film noir world clutches your heart. Belly up to the white granite bar, melt into the mid-century modern surroundings and order the bar keep's interpretation of an Old Fashioned, one of the best in town.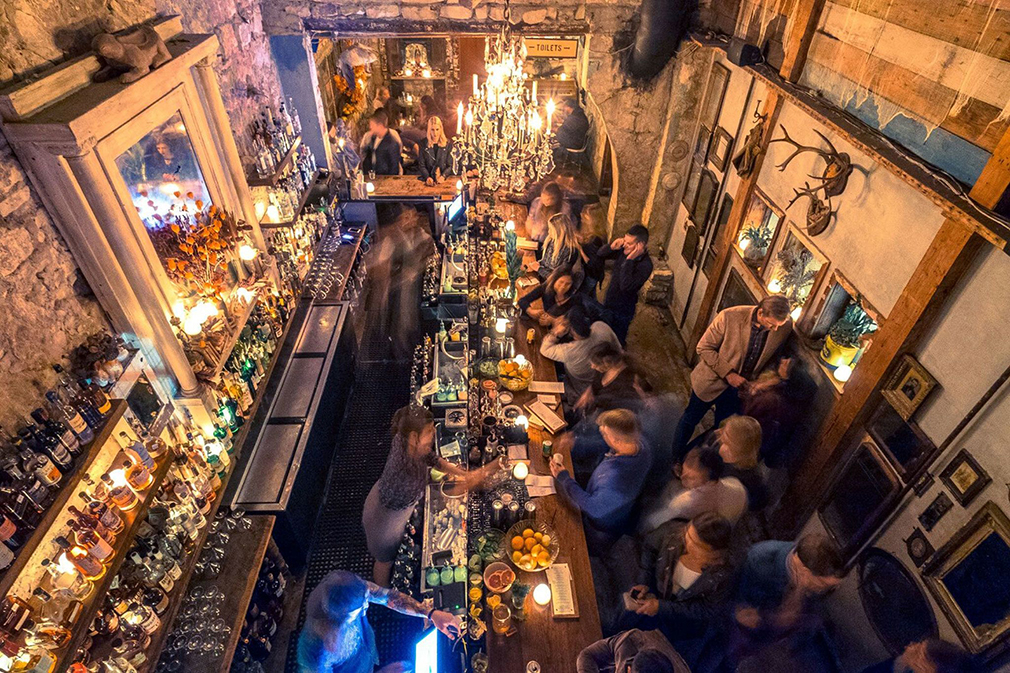 Grunge meets bedazzlement at Whisler's where drippy chandeliers and old-time portraits highlight the old building's bones and a spacious patio invites repose. On East Sixth Street, an area many consider to be the giddiest part of town, the hotspot attracts those who exude an understated swank, from young professionals to literati. As clever as the patrons, the drinks satisfy. Sip Southern Cross, made with house-infused Fig Rye Whiskey, Averna, and Angostura. Or head upstairs, where a bar within a bar awaits. Snug, utterly distinctive, the second floor's Mezcaleria Tobala celebrates smoky Mezcal in all its glory.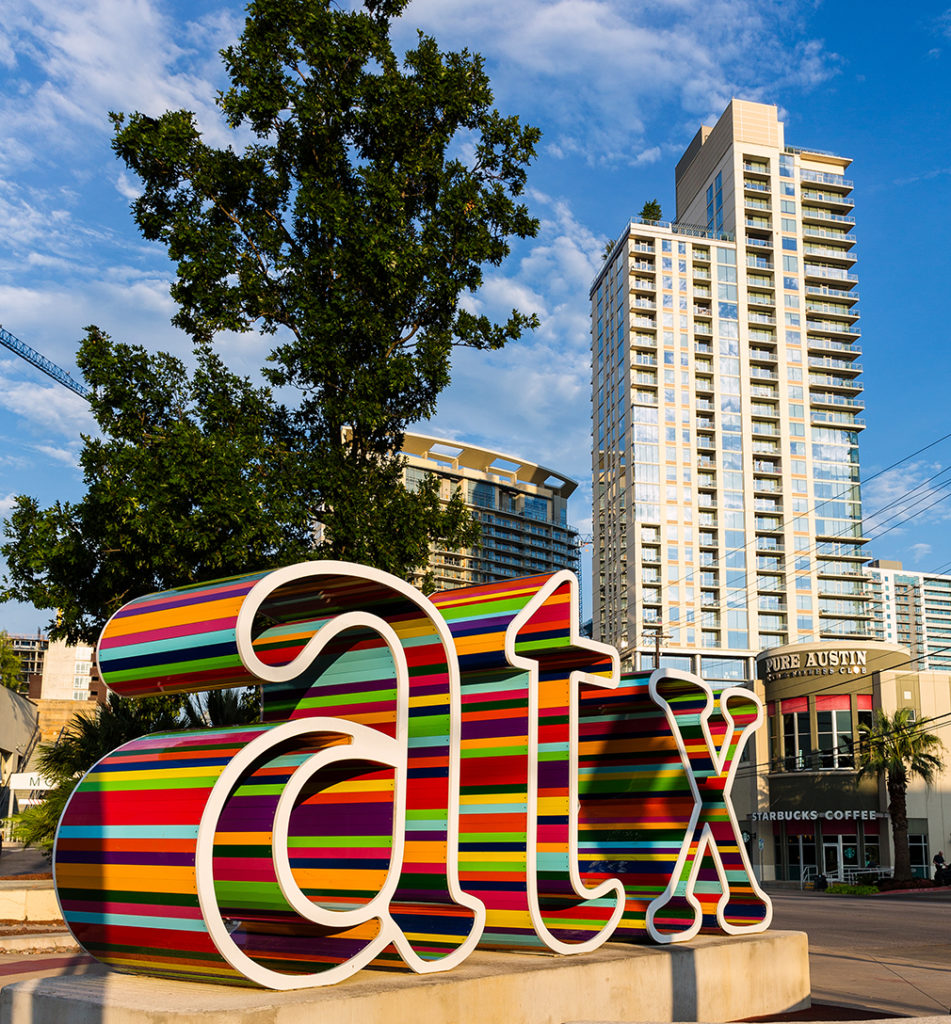 With entrance via a theatrical curtain, this canny bar in the Warehouse District reigns as a destination so coveted, you'll need a reservation. Step into a timeless sphere of artistic alchemy where acclaimed bartenders make art every time they pick up a bottle. As a tribute to the history of cocktails, the bar's concept takes drinkers back in time, gussying up each libation the Roosevelt way. The menu reads like your favorite novel. You could order a Martinez or Milk Punch, but enjoy the drama of cocktails such as The Black Pearl, a sting of Johnnie Walker Black Label, Talisker Storm, Smith & Cross Jamaican Rum Barolo Chinato, Nut Alpina walnut liquor and much more, all served up in a clove-smoked treasure chest.
It's often hot as Hades in Austin, so pool bars have year-round allure. This fun watering hole on the East Side feels carefree and relaxed, like being at a friend's backyard cookout. Flutter your toes in the wading pool that anchors the patio as you nip a Frose or Coconut Gimlet. The owners claim the earthy, outdoor bar, with its 1970's Me Decade spirit, was "inspired by the rebel women in our lives," an apt tribute, worthy of a toast.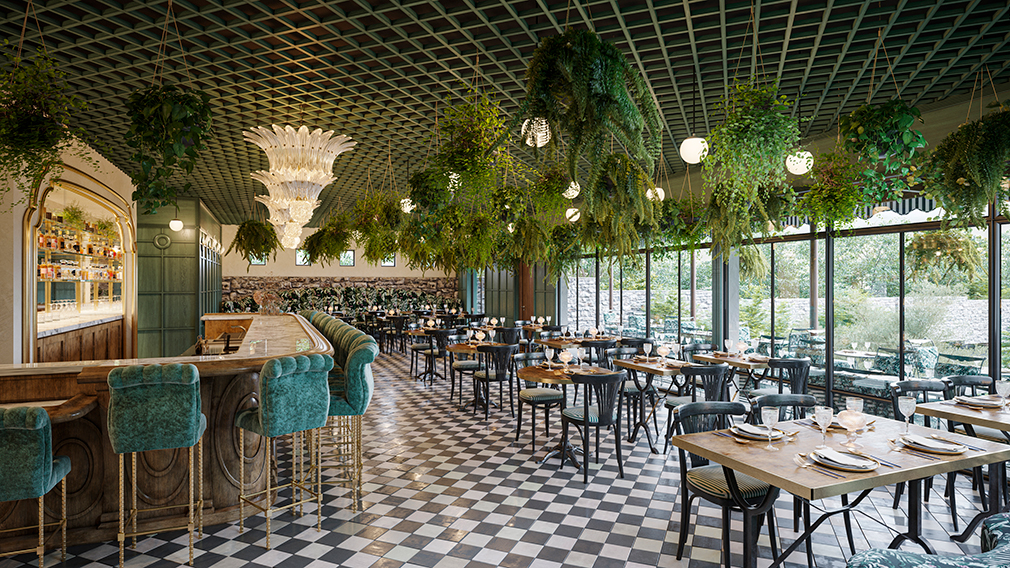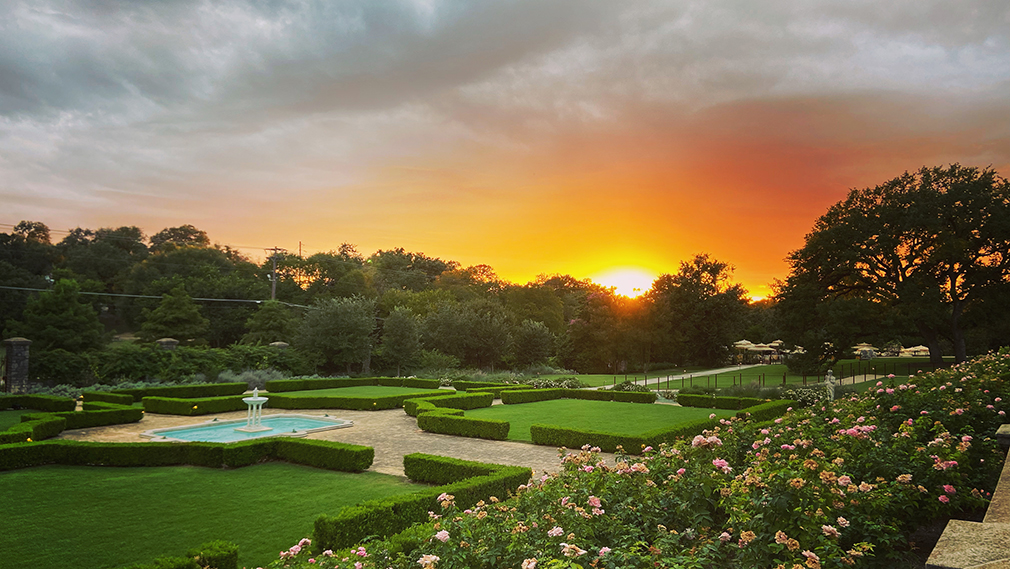 HOTELS

Jazz Age Splurge: Commodore Perry Estate, Auberge Resorts Collection
Channel your inner Jay Gatsby and Daisy Buchanan at this Flapper-era marvel, which has a country house feel, though planted smack in the middle of a peerless Austin neighborhood. On ten verdant acres, hidden from traffic and residential buzz, the hotel's nucleus is a 1920's Italianate Mansion. English gardens, statuary, romantic nooks and a new-built (made to look old) inn orbit around the grand house, which serves as the hotel's main common rooms—almost like an exclusive club. Designed glamorously and whimsically by the amazing Ken Fulk, Commodore Perry summons a slightly masculine, utterly bygone ambiance, which quickens the heart with lavish textiles, vintage rugs, hearty leather chairs, antique books and gleaming artifacts galore. Each room brings a new experience. Outdoors the beguiling, 50-foot, oval pool and croquet-worthy lawn cry out for cocktail parties, while unique experiences for guests from wine tasting to palm readings conjure fictional house party (Agatha Christie?) fun. Dinner at Lutie's is a must.

Quintessentially Austin, this 40-room hotel, with its fastidious understatement and prodigiously organic aesthetics symbolizes Austin's peculiar urban fabric and personality. Once a tumbledown 1930s motor inn, set in what was considered a dangerous part of town (now reborn as SoCo) delightful Hotel San Jose rose from the ashes in the 1990s under visionary lawyer-turned-hotelier, Liz Lambert. Across the street from the storied Continental Club, the hotel references the city's music scene, and offers a range of rooms from smaller havens with shareable bathrooms to the more ample Courtyard Suite. With an unaffected retro mood, pampering amenities such as Sferra linens and custom-made kimono bathrobes, Hotel San Jose also feels like a place where you could finally start writing your novel. Tipple a Michelada at the courtyard bar.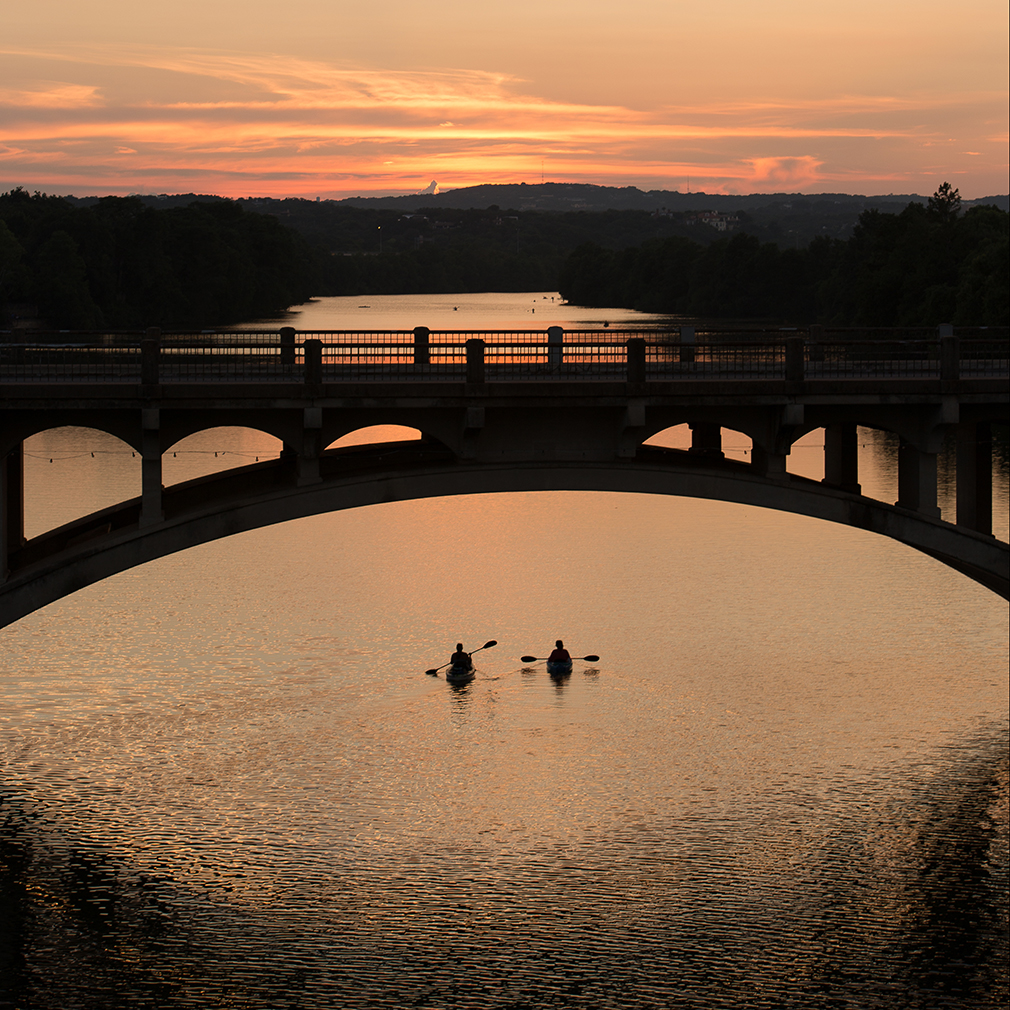 For those less interested in the ATX party scene, at least for a few days, Lake Austin Spa Resort stands by to present a healthier way to have fun. Less than an hour's drive from the airport, rising elegantly on the lips of Lake Austin, the hideaway embraces the curative gifts of water as its ethos. With forty peaceful suites, a slew of complimentary daily activities (from yoga to kayaking to water fitness classes to meditation), delectable food, and a grand spa house which proffers more than one hundred diverse treatments, the transformative getaway has been a place to reset and rejigger for decades. Pro tip: choose the arrival by boat option, which transports guests from a downtown dock through unspoiled nature to the resort's back doors. The cruise feels like a spa treatment in itself.

Named for Townes Van Zandt, one of Austin's most beloved native musicians, this mini high-rise soars on the shores of Lady Bird Lake, the downtown body of water that divides north and south Austin. Conveniently pocketed on Rainey Street, one of ATX's most vivified entertainment districts, its doors open straight to the bars. Creatively, it strikes the right note with music references throughout—a boon for fun-loving guests. Awash in Kimpton-style charm, the Van Zandt's rooftop pool rates as a top gathering place.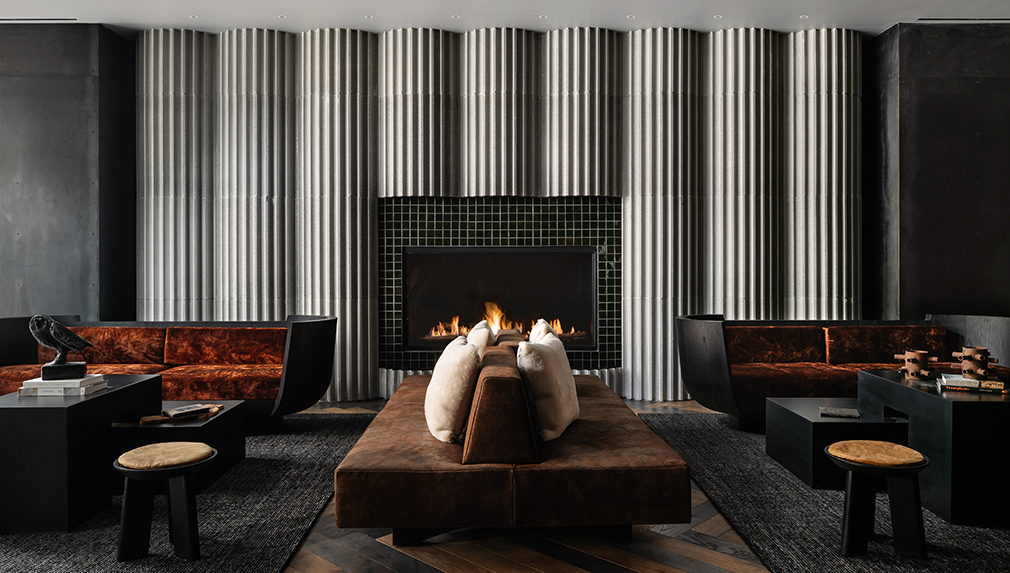 Deep in the heart of downtown, these newly opened, adjoined, snazzy hotels share a variety of amenities from a lively fourth-floor lounge and pool to chef-driven bars and restaurants. Both, as well, sport a youthful, vibrant, artistic spirit, and colorful alcoves, prime for Instagram and taking in the best views in town. While Thompson Austin possesses an elevated, posh flair, tommie expresses itself differently as a micro-lifestyle hotel concept. It offers such conveniences as contactless check-in and mobile guest entry. Instead of a traditional lobby with a check-in desk, it sports a wine bar and coffee shop!
SHOP

Aren't we all still drawn to bookstores? This one smells so seductively good you may find yourself buying a stack of tomes. As Texas' largest independent bookseller, the store stocks an astonishing 200,000 titles or more. A super stop for gifts from socks to tarot cards to necklaces, this locally-owned temple of titles has readings and special events galore, but mostly it reigns as a favorite hangout when you feel down, a place to grab a book and cuddle it in a corner.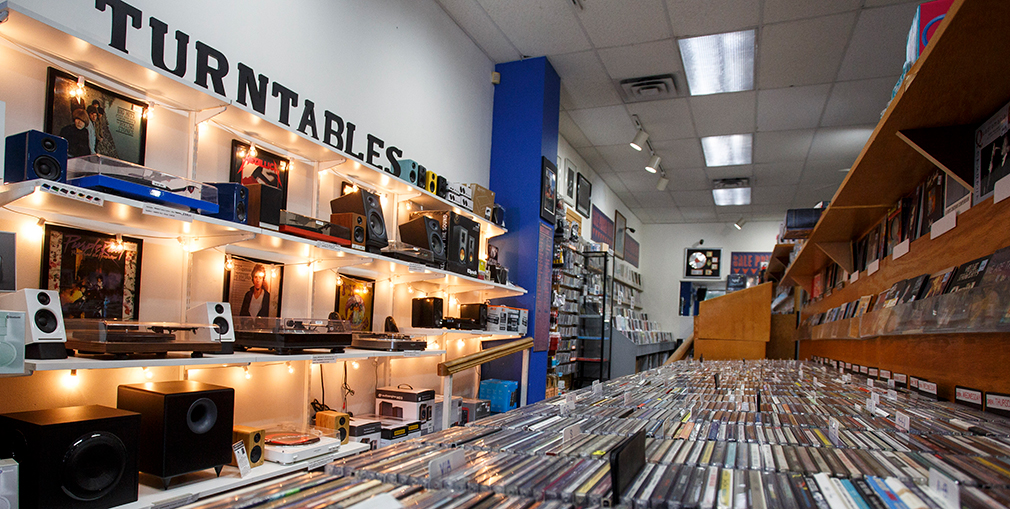 In the Live Music Capital of the World riff lovers would be remiss not to peruse the racks of one of the world's top record stores. Having endured despite the age of iTunes, and all those trends in between (remember 8 Track Tapes?), this prodigious vinyl store spreads across nearly 7,000-square-feet on the corner of Lamar and Sixth Streets. Go for musician sightings, new and vintage records, in-store performances (some last add day during SXSW) and in-the-know staff.
Created three decades ago as an antiques common, this store on South Congress has all the gravitas and awe of a walk down Portobello Road or a ramble among the Paris Flea Markets. Glittery vintage jewelry, neon lights, silver tableware, well-worn, feathered hats, dented children's toys, chandeliers, marble tabletops—it's all here and inside one eye-popping interior. Be prepared to have your senses overloaded.
Celebrities love this place. Though now a veritable tourist attraction, family-owned since the 1970s, it still has that cranky, cowboy "you don't belong here" snobbery, but don't be intimidated. That's all an act. Walk right in like you know you want some 3G alligator boots and try some on for size. Wafting a leathery aroma, Allens carries boots, hats, belts—all the paraphernalia you need to play Texan. Expect both traditional footwear and artistic renditions. Find it in SoCo, marked by the big, red boot signage.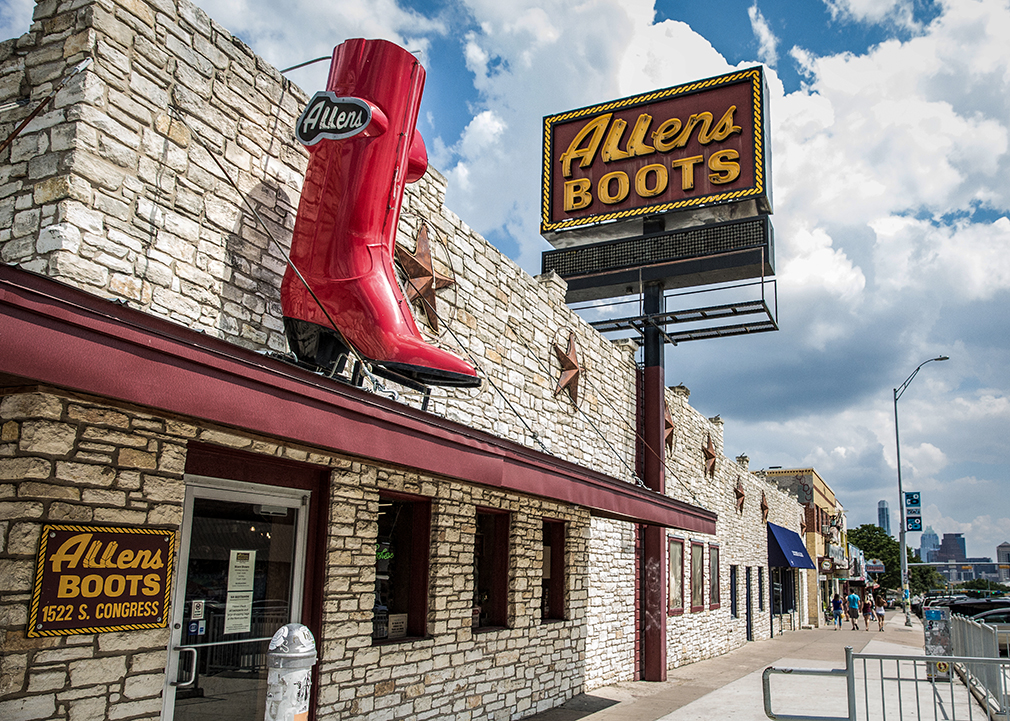 Souvenir Bonanza: ATown
A thoroughly fun ramble through all the quirky aspects of Austin, this centrally-located shop presents a vastly Austin-centric inventory, featuring the work of many local artists. The place to purchase branded items that reflect the city's insider's perspective, the store brims with articles that reference uniquely Austin characteristics—such as the El Arroyo sign or the various Instagrammable murals. Find everything from kitchen accoutrements to socks to jewelry.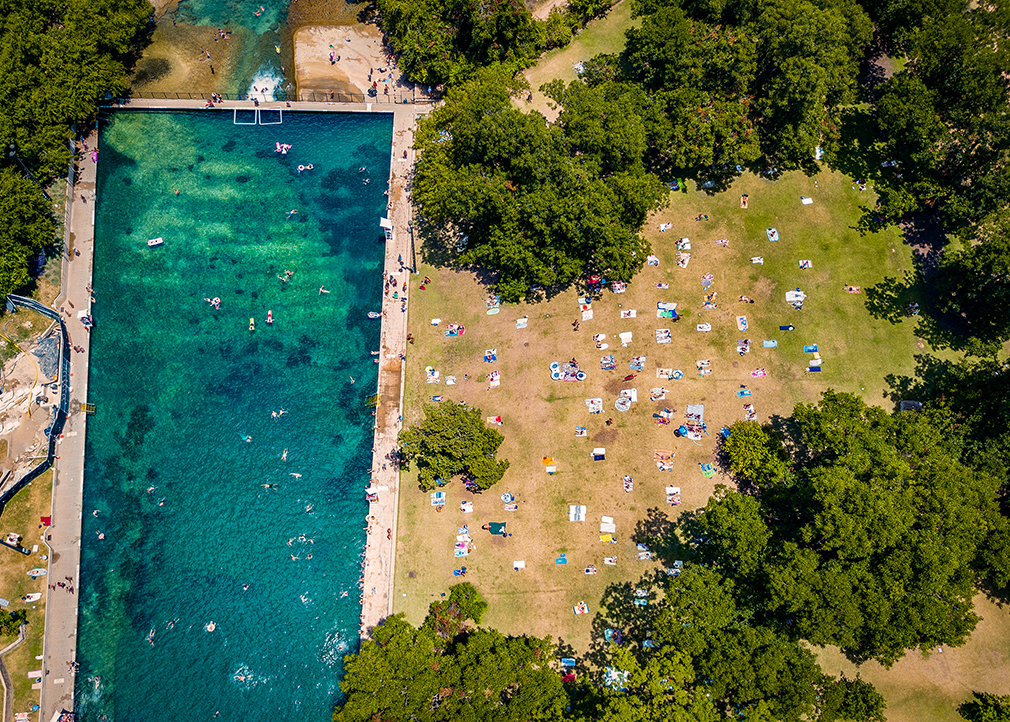 WHAT TO DO

Cool off at this astonishing, natural, spring-fed pool, situated in Zilker Park, minutes from downtown and across the street from the greenspace that holds most of the Austin City Limits (ACL) festivities. An eighth of a mile long, with a section that caters to topless bathers, teasing with water that stays a constant 68 degrees and boasting its own endangered species (a rarely seen albino salamander), this pool affectionately holds court as the living room of Austin.
In music land, you could spend every minute at a performance. If you find you have time for only one tuneful event, commit yourself to the legendary Continental Club, Austin's original honky-tonk. With several shows each day, the historic club features a variety of musical genres. In a location that once was considered a rough part of town, the moody club now anchors the heart of the South Congress (SoCo) district.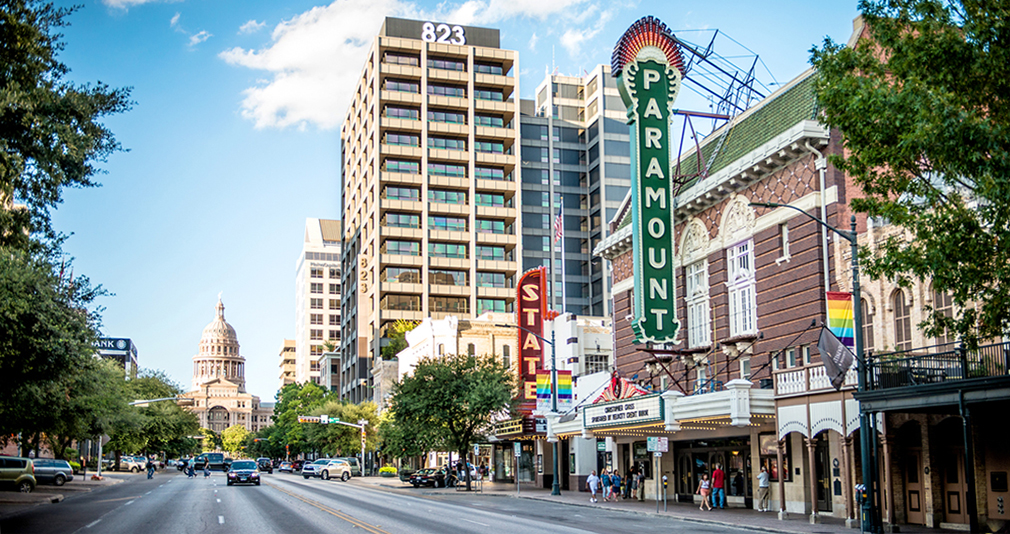 Lady Bird Lake (actually a dammed river, that bestraddles some of the city's most vibrant neighborhoods, most obviously Downtown and SoCo) spellbinds hoards of outdoor enthusiasts in all seasons. Its ten mile loop, the Ann and Roy Butler Hike-and-Bike Trail, teems with walkers, runners and recreational bikers at all hours of the day, while its watery interiors swarm with kayakers, rowers and paddle-boarders. Atop the Congress Avenue Bridge, from April to October, at dusk, visitors can be gobsmacked by the daily exodus of thousands of bats, members of the world's largest urban bat colony. The creatures leave their home from beneath the bridge en masse, looking like unfurling ribbons of black velvet in the sky. For a fish-eye view, so to speak, kayak beneath the bridge as the bats emerge to glimpse the spectacle from below.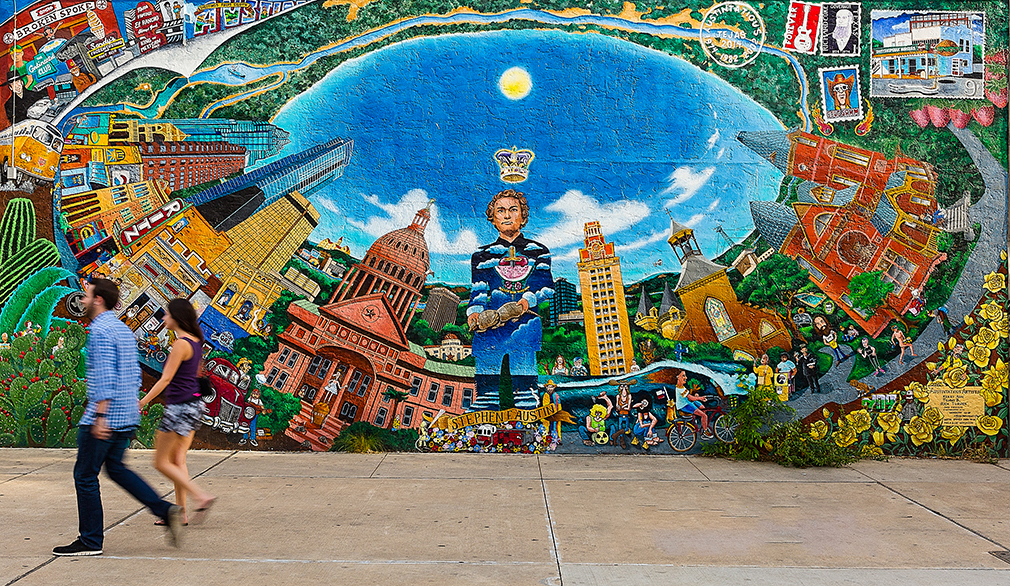 Instagram addicts will want to make their mark with a photoshoot in front of Austin's most recognizable backdrops. A street art's nirvana, A-Town has a mural for every mindset. From the I Love You So Much graffiti scrawl (1300 South Congress) to My Butter Half, a cartoonish love-note (2000 E. MLK Blvd.), the artworks can be found across town. To pose in front of a vintage-style, bonafide postcard, head to Greetings From Austin (1702 S 1st Street) and to pay homage to resident crooner Willie Nelson make that selfie count at Willie for President (1315 South Congress). Let's Band Together on the East Side has a folkloric feel (1816 E 6th Street), while The Rainbow, stretching up 103 feet (2nd and Brazos), takes honors as the tallest public artwork.
Encompassing two distinct venues, set a short drive apart, this museum "complex" consists of Laguna Gloria Art Museum, a beloved, once private collection, ensconced in an Italianate villa on the shores of Lake Austin. Its 14-acre gardens and grounds, replete with a sculpture park and roaming peacocks, feels like something out of Edith Wharton novels, and its on-site art school has inspired generations of seminal local artists. With a much more modernistic vibe, in a contemporary building on Congress Avenue, not far from the State Capital building, The Jones Center provides a glimpse into Austin's current artistic heartbeat. Its au courant architecture, sleek lines and floor-to-ceiling windows display rotating experimental exhibits of all types.