It's only about 90 miles from Los Angeles, but this desert enclave is comprised of some of the world's best mid-century modern architecture (that can be viewed on closer inspection during Modernism Week,) along with hot springs, casinos, world-renowned music festivals, tennis matches, film festivals and legendary old Hollywood haunts and watering holes. As far as West Coast travel destinations, you'd be hard-pressed to find a more entertaining town outside of Vegas. Here are some of our favorite new hot spots and old favorites when you do decide to visit.
RESTAURANTS

Best for a Celebration: Bar Cecil
For a celebratory splurge, and just a damn good time, head to Bar Cecil in the Plaza de Sol. What you will find is a jewel box setting with powder blue tufted leather bar chairs and plenty of historic photos paying homage to bon vivant Cecil Beaton. The kitchen is helmed by 2019 James Beard House guest chef Gabe Woo, formerly of local favorite spots Holiday House and Sparrows Lodge. Standout menu choices include The Fifty Dollar Martini, which sounds like a hefty price tag, but not when it's made with Beluga vodka and served with a deviled egg topped in Regiis Ova Caviar by Thomas Keller, so at that price, it's actually a steal. Also, look into the colossal shrimp cocktail and wagyu tomahawk steak for two, but be warned, this is the hottest table in town right now, so try to plan a few weeks out for a booking.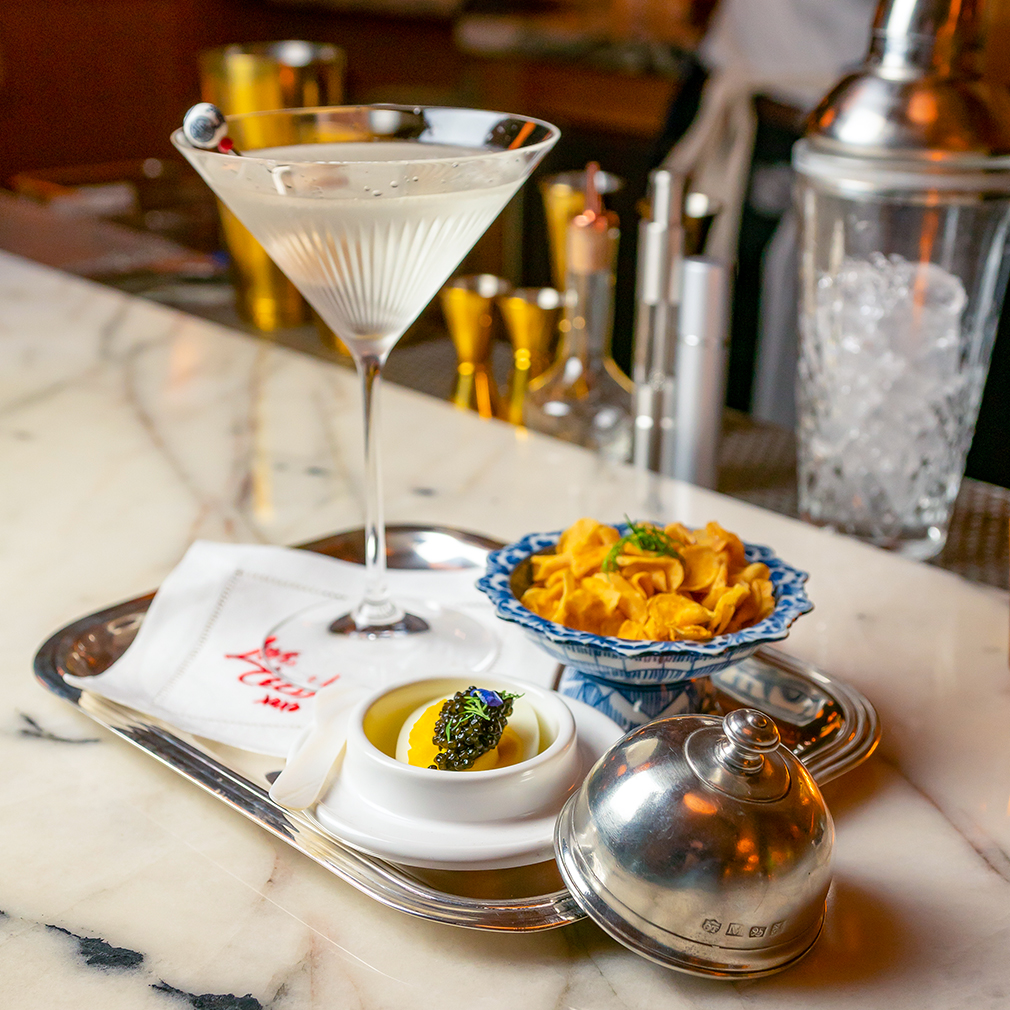 Yes, sake is the obvious drink with sushi but this is a pairing for the future. The maki rolls, sashimi and traditional nigiri items are excellent but do try Chef Engin Onural's omakase tasting menu along with a selection from a wall of whiskey, mostly from Japan. While there is a patio and dining room, do sit at the bar if you can snag a seat to soak in all the action.
Did someone just order foie gras macarons? Yes, they did, so you must be at the tiny culinary enclave tucked inside the Parker Palm Springs. This intimate bar serves creative small plates from a sip and savor menu with a "cave à Manger" eclectic curation of wines by the glass to accompany the rotating bites.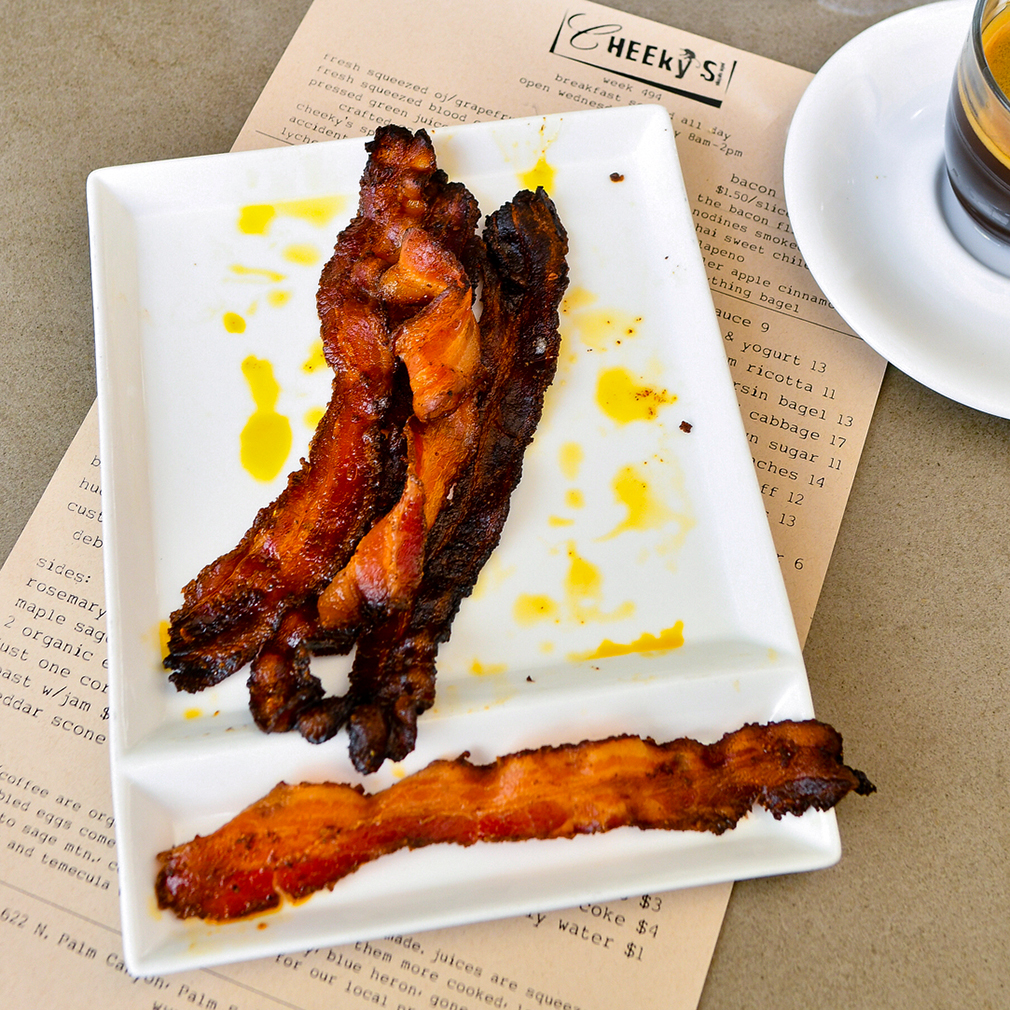 Breakfast Bacon Flights: Cheeky's
This daily breakfast haven is still one of the hardest tables in town to book, especially on the weekend, and they don't take reservations so be prepared to wait in line. Once you are seated in one of the bright orange chairs or at the counter, order the bacon flight (which includes applewood to Jalapeno to chili paste flavors) as a side to the breakfast quesadilla, carnitas hash or stack of fresh corn pancakes. Work it off with a stroll through the uptown design district after. Hot Tip: If you're in a hurry, order to go from the nearby window to eat on the run.
Tacos by the Pool: El Jefe
For a late breakfast that leads straight into a happy hour with fresh-fruit margaritas, check out the Latin fusion food and drink offerings from new chef Ben Diaz, at the valley's most colorful hotel, the Saguaro. In the evening, El Jefe's array of Mexican staples includes nachos and street corn but look beyond that to the heirloom carrot tacos or the mushroom kale quesadilla. The weekends bring local and LA-based DJs at the pool and the new El Jefe Cantina will be open late night serving craft cocktails and botanas off the hotel lobby.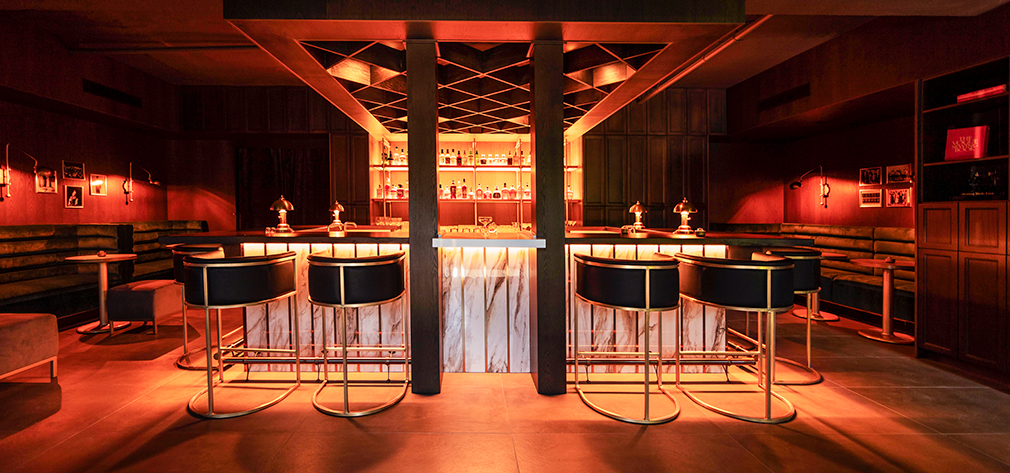 BARS

Tailor Shop by chef Engin Onural of Sandfish quietly opened behind Bootlegger Tiki (which you should also hit if Polynesian drinks are your jam and you miss Don the Beachcomber and wearing that tropical shirt.) This, however, is not a place to get a suit altered, but an intimate bar with an insider secret speakeasy vibe and is reservation only. This is a true craft cocktail bar where they take their mixology seriously and also serve inventive bites such as a spicy tuna tostada that are also worth a visit.
Old School Nostalgia: Melvyn's
While this is the quintessential throwback spot for a martini, and a Rat Pack hangout back in the day, the food has a fresh take thanks to executive chef Alex Fregoso, who worked with Iron Chef Morimoto, Gordon Ramsey and the Beverly Hills Hotel among others. The food is now a draw with a modern California spin on Continental classics from deviled eggs to escargot and steak Diane prepared tableside.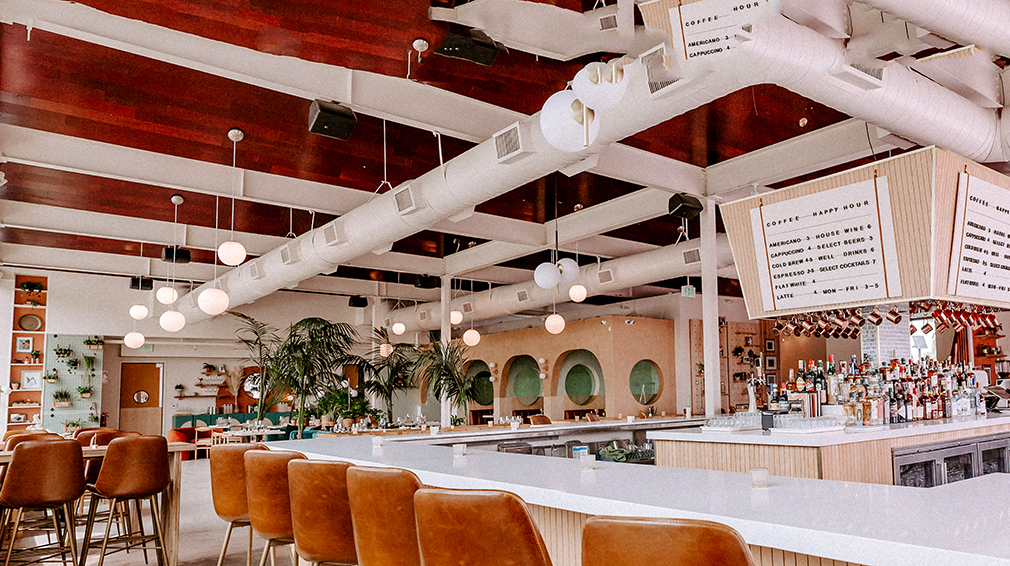 This new pet-friendly restaurant, bar and co-working concept has a cool mid-century modern design and a fun, laid-back atmosphere. Out on the expansive patio, pet-lovers can grab a happy hour cocktail or bite daily from 3-5 p.m. from the globally-inspired and locally influenced dishes (including gluten-free and vegan options), plus menu options for your pooch.
Best Speakeasy Atmosphere: Seymour's
With its old-school, meat-centric menu, Mr. Lyons Steakhouse is a top spot for a juicy filet or wagyu rib eye or a dozen oysters and a Caesar salad. While the dining room is dark and glamorous, the real star is the speakeasy-style bar, Seymour's, hidden behind the eatery where locals flock for a nightcap.
HOTELS

Hidden behind Sandfish restaurant on the north end of Palm Canyon Drive, the 21 casitas pop with vibrant floral hand-painted murals on the black-walled exterior by renowned artist Ouize (Louise Jones née Chen.) Equally eye-popping classic garden flowers wallpaper by artist Ellie Cashman on an accent interior wall. Originally built in the 1940s as Burket's Trade Winds Hotel, the grounds are now lush with native desert plants, a giant chess set, firepits, an outdoor champagne and rosé bar and pool where you will want to linger when you're not in your private kitchen or living room designed by architect Chris Pardo (also responsible for Sandfish.)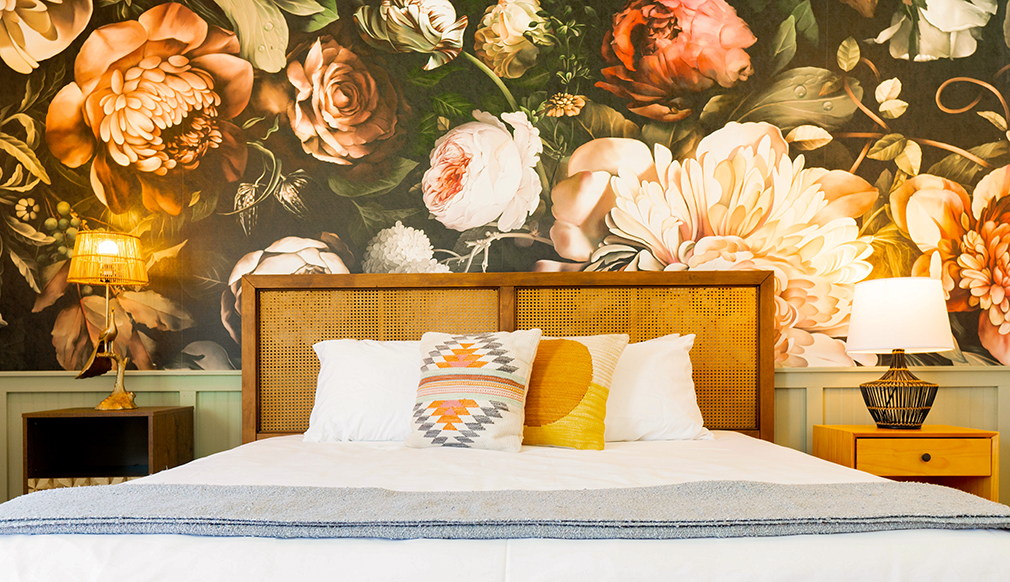 Best Restored Bungalows: Casa Cody
More like a home-away-from-home, some of the bungalow-style accommodations (with living rooms and kitchens) lead out to one of the two pools, a patio or a small yard. Citrus trees are abundant on the property and they encourage you to pick the bounty for a snack and the front desk will provide a basket and a juicer. They do serve continental breakfast but a full-service café is coming soon, along with a shop – so no reason to leave. When you do, no need to drive with complimentary bike rentals or walk to some of the top hot spots on Palm Canyon Drive.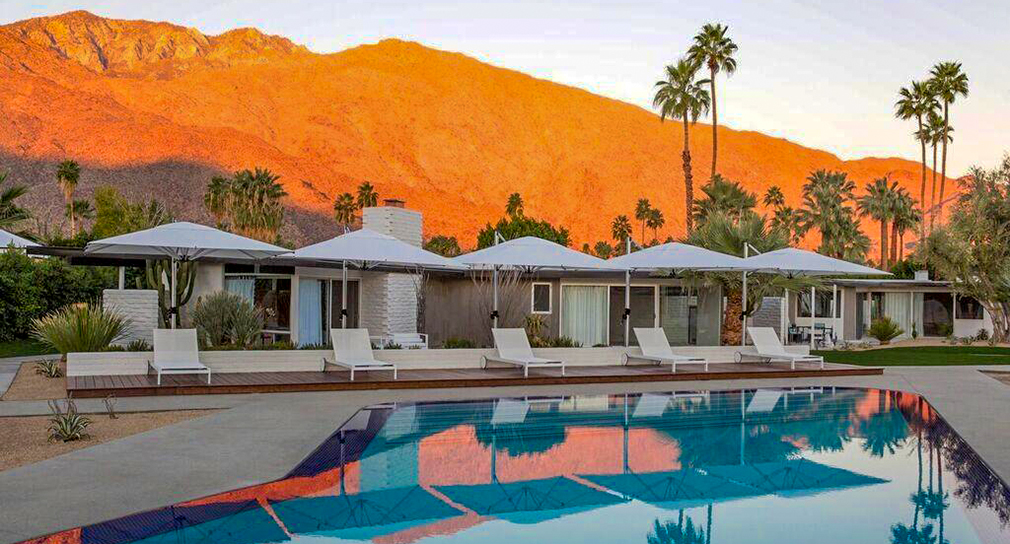 Cool Mid-Century Design: L'Horizon
Picking your favorite mid-century designed hotel in this area is like picking your favorite tequila bar in CABO, but we narrowed it down to the 1952 bungalows revamped by designer Steve Hermann. Be sure to book the Jr. Suite with a fireplace and private outdoor shower – also because it was Marilyn Monroe's old room. And, you've gotta love the tree enshrouded patio at the all-day eatery SO•PA for a morning-after 'breakfast cocktail.'
This 38-room ranch-style hotel built in 1947 is a pet-friendly oasis with three pools and outdoor fireplaces, mountain views and Marshal amps in the rooms. But, the real reason to check-in is the impressive art collection with over 50 oil paintings including portraits of Dennis Hopper and Debbie Harry by Juan Casas and a spray-painted mural by Los Angeles tattoo artist Sagent Staygold entitled Welcome to Your Paradise.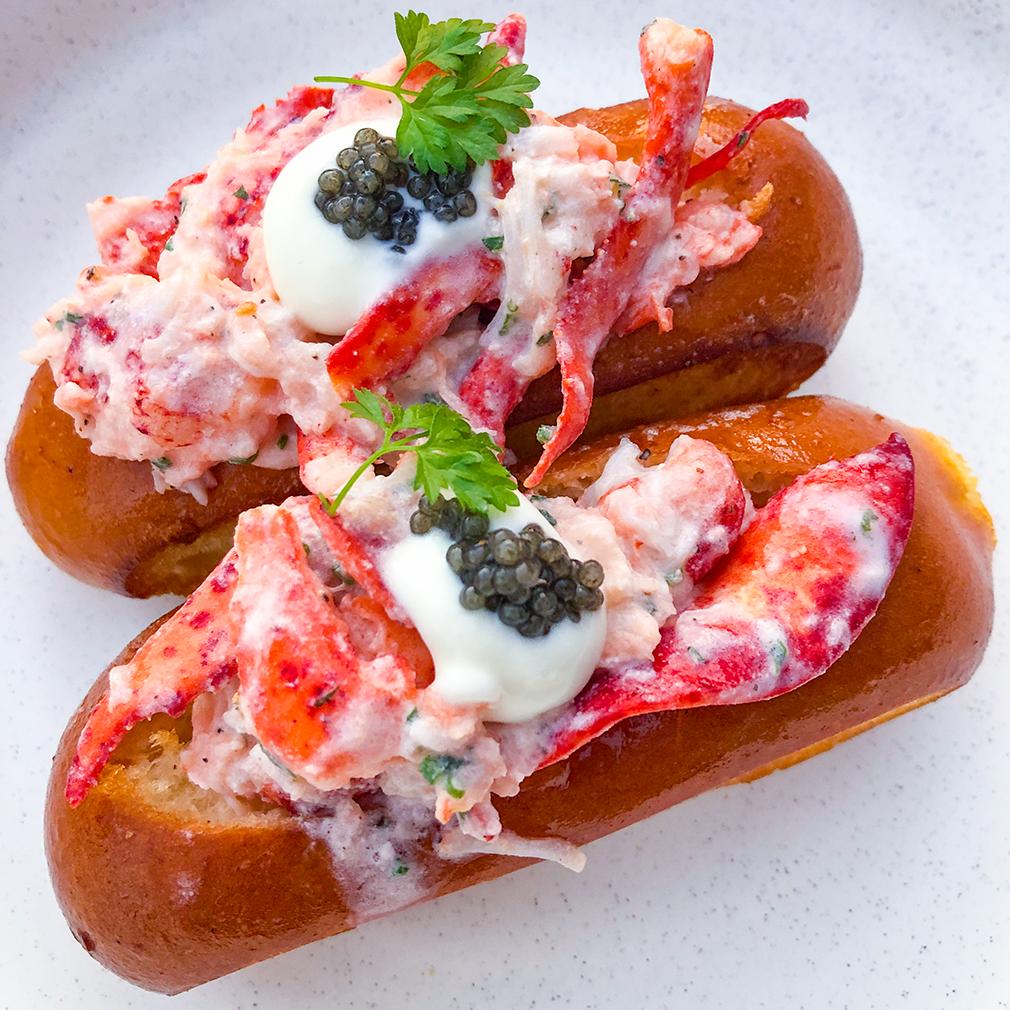 The 153-room hotel is situated in the heart of downtown Palm Springs and is the perfect place to rest your head after a long day of activities. There is a complimentary wine hour for guests in the lobby near the vintage DeSede green leather sofa and stack of architecture books, which are perfect when you tire of people watching. Catch a killer view from the rooftop while dining on lobster rolls topped with caviar at 4 Saints, or head out to the pool area bar with firepits, lounging sofas and sip a cachaça cocktail with avocado oil while basking in the painted sunset hues over the desert valley.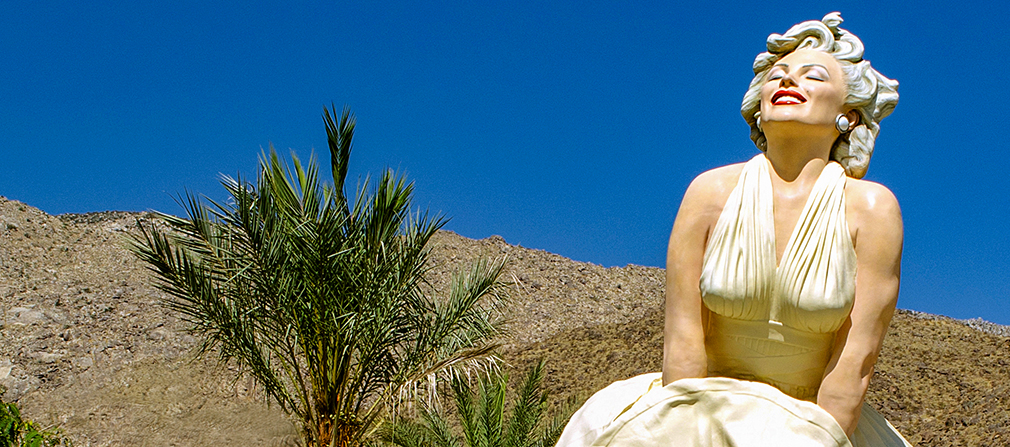 SHOPPING

This area is a treasure-trove of vintage memorabilia and shops that specialize in everything from can be coffee tables to cocktail dresses, but an industry favorite is Gypsyland. Keep your eyes peeled here for flea-market type finds from paintings to ceramic lamps, ashtrays and metal pool chairs, plus 1950s clothing and accessories.
For chic modern clothing that covers his, hers and them, these connecting stores sell chunky vintage-inspired jewelry and colorful patterned frocks that look great when you're mingling by the pool sipping fruity drinks. From mini to maxi dresses, bathing suits, cover-ups, trunks, floral paints and cool blazers, you've never looked so Palm Springs chic.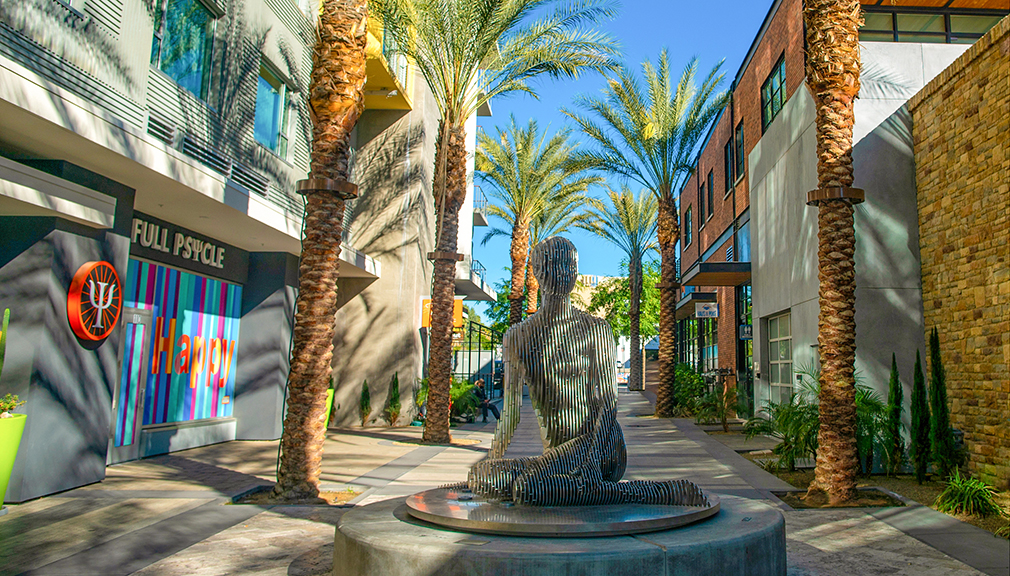 Celebrating 15 years, this flagship showroom is bursting with an array of iconic furniture and accessories (even for your dog) for the finishing touches of your home and outdoor living space, which is the ethos of Palm Springs. This design firm also specializes in the remodeling and renovation of residential and commercial properties, and since this area is a second-home haven for many SoCal dwellers, you might as well grab some color swatches just in case.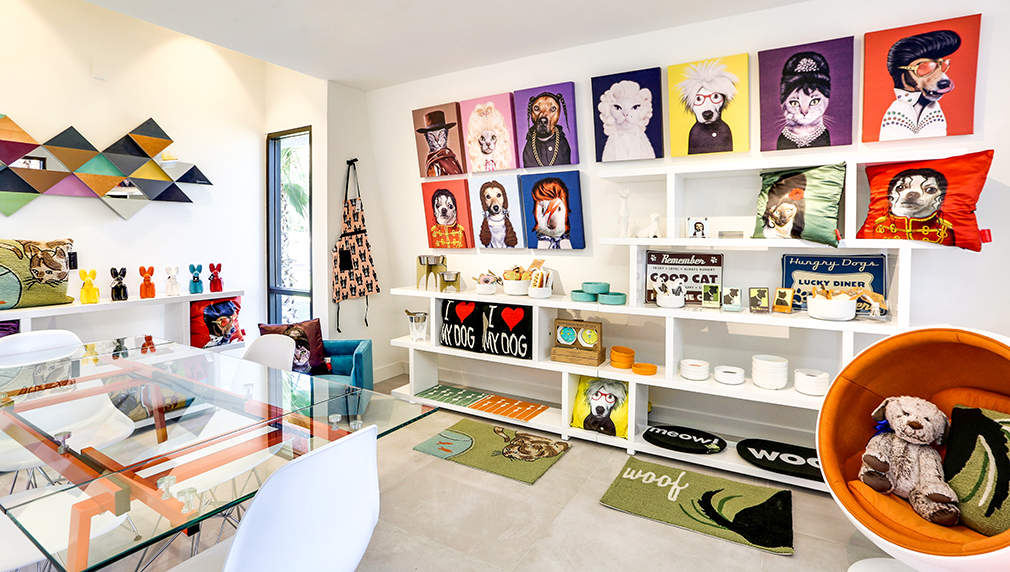 A Moroccan souk meets desert glam. The owners are of Berber and Hollywood descent and blend those two cultures perfectly with vintage handmade rugs, wedding blankets (aka bedspreads), textiles, ceramic candles, pillows and poufs. You can also find Balinese dresses, and if you want to look cool at Coachella, pick up a Love or Festival bag. If you know you know.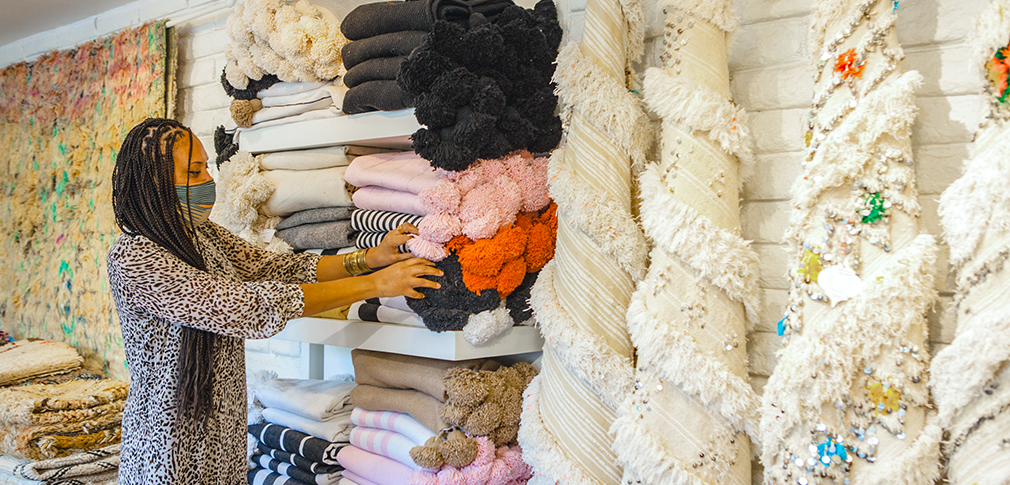 We would normally not recommend a touristy-type souvenir store but this gift shop sells modern ice-buckets, cocktail shakers, branded glassed from cool bars and kitschy fun finds that you won't see anywhere else but will be a welcome addition to your home décor or gifting friends. And don't sleep on the mod printed cotton shirts or t-shirts from Pride.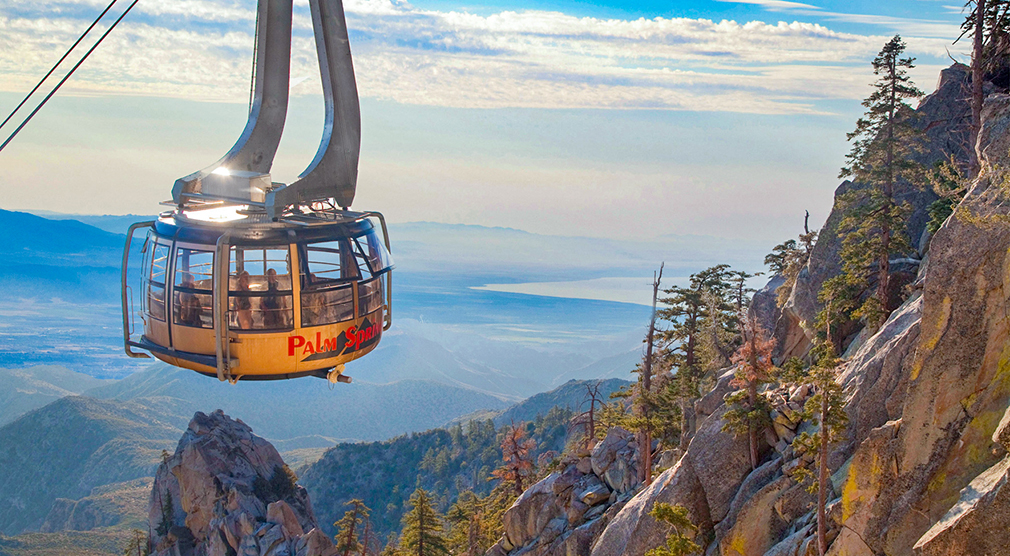 ACTIVITIES AND EXCURSIONS

Upon entering the city, you'll see the sign for the world's largest rotating tram car, which covers over 2.5 miles along the cliffs of Chino Canyon. To get your bearings, take the 10-minute ride to Mt. San Jacinto State Park, where you will see majestic views of the mountains and desert floor. You'll be elevated 8,516 feet and The Mountain Station has several places for a bite to eat with observation decks, so relax and take it all in or hit the natural history museum and over 50 miles of hiking trails.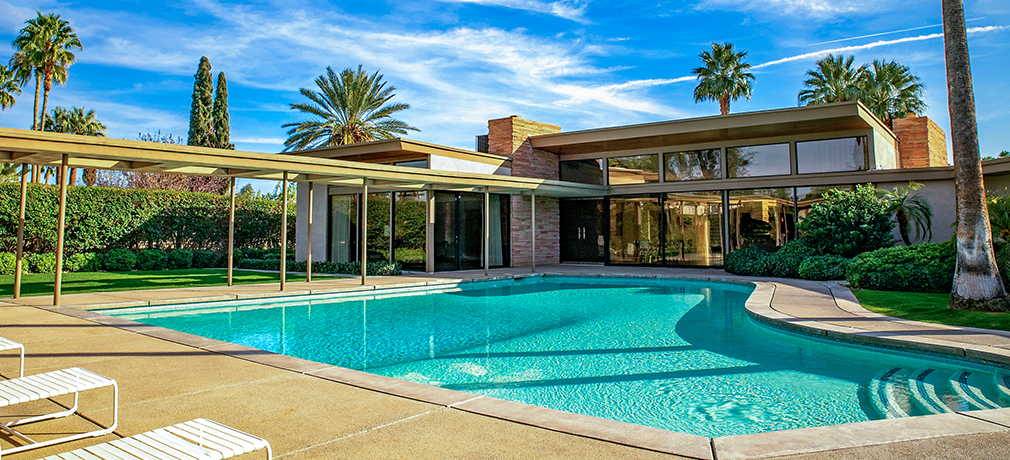 Walking Tours of Historic Neighborhoods
Walk in the historic footsteps of many Golden Age stars in the Movie Colony where you will find Frank Sinatra's old Twin Palms house by E. Stewart Williams, to Old Las Palmas, The Mesa, and Tennis Club areas. These historic neighborhoods are laced with Spanish Colonial Revival and Hollywood Regency style homes once owned by Bette Davis, Liberace, Bing Crosby and Gary Grant to newer dwellers, such as Leonardo Di Caprio in Dinah Shore's old compound and Trina Turk's 1936 classic Art Moderne Ship of the Desert home. Check with the Palm Springs Historical Society for a guided tour.
Hot Springs Hideaway: Azure
One of the joys of visiting the desert is to relax and unwind in the natural Desert Hot Springs. There are many hotels and resort destinations with hot springs but one new property takes this to another level. Azure Palm Hot Springs Resort & Day Oasis actually has private spa suites with mineral tubs in the rooms. You can gaze out at the beautiful mountain backdrop while sipping wine and soaking in the fresh-flowing geothermal mineral pools. Not to be confused with boutique newcomer Azure Sky (opening March 2021) in Palm Springs.

Mid-century Home Tour: Sunnylands
Arrange a visit to the old Walter and Leonore Annenberg Estate, Sunnylands, to tour the bromeliad dotted grounds and art-filled home with Rodin sculptures which was built in 1966 by A. Quincy Jones. This home has hosted state dinners, political summits and celebrity galas over the years and the guest quarters have welcomed everyone from Presidents Obama to Bush and Regan who slept amid the custom William Haines decor.
You haven't experienced Palm Springs until you've tried a date shake. And, what better place to slurp down the creamy concoction than at the birthplace in Indio at the iconic Shields Date Garden, opened in 1924. For nostalgia buffs, sit at the original 1960s café counter and order one of the date dishes made with the prized Medjools such as the pancakes. Before you leave be sure to stroll through the 17-acre date grove and botanical gardens. If you want to take a deeper-dive, head to the theatre and watch their film, The Romance & Sex Life of the Date, which is on a continuous daily loop.