Consistently voted the most livable city in the world, Vienna is famed for stunning architecture, classical music, fine art, and Wiener Schnitzel. But the Austrian capital has a lot more to offer visitors including some unusual attractions that include an island in the Danube, a journey into the macabre and a unique dining experience.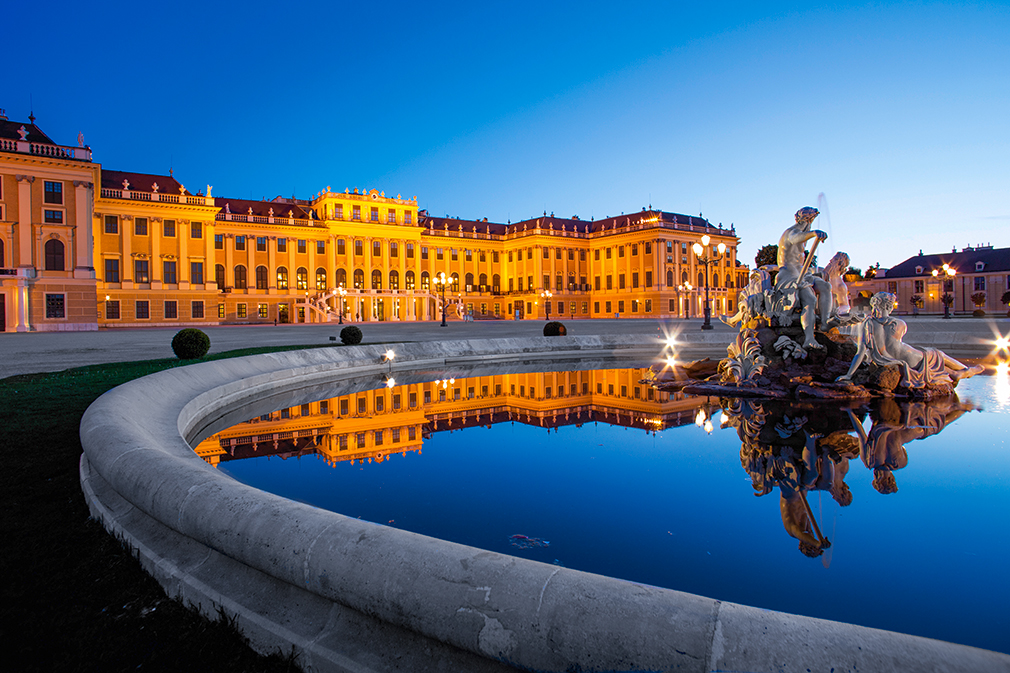 Recharge Your Spiritual Energy in the Gardens of a Beautiful Imperial Palace
Declared a UNESCO World Heritage site in 1996, the stunning Baroque architecture of Schönbrunn Palace attracts crowds of visitors keen to explore the former home of Emperor Franz Joseph and Empress "Sisi" Elisabeth. 45 (of the palace's 1441) authentically furnished state and residential rooms are currently open to the public, as are the extensive, beautifully landscaped gardens, which house an unusual attraction.
An intriguing maze made from of carefully tended yew hedges can be found close to the famous Neptune Fountain. Originally designed in 1720 to provide amusement for members of the noble Habsburg family, the maze was removed in 1892 but a modern version, based on the original plans, has been open to the public since 1999.
Spanning an impressive 1,715 square meters, this maze has a couple of new additions – a central viewing platform built around a tree from where you can watch frustrated explorers as they search for the exit. Also hidden in the maze is a pair of Feng Shui, "harmony stones." Visitors are invited to touch the stones which are reputed to respond with positive, balancing energy.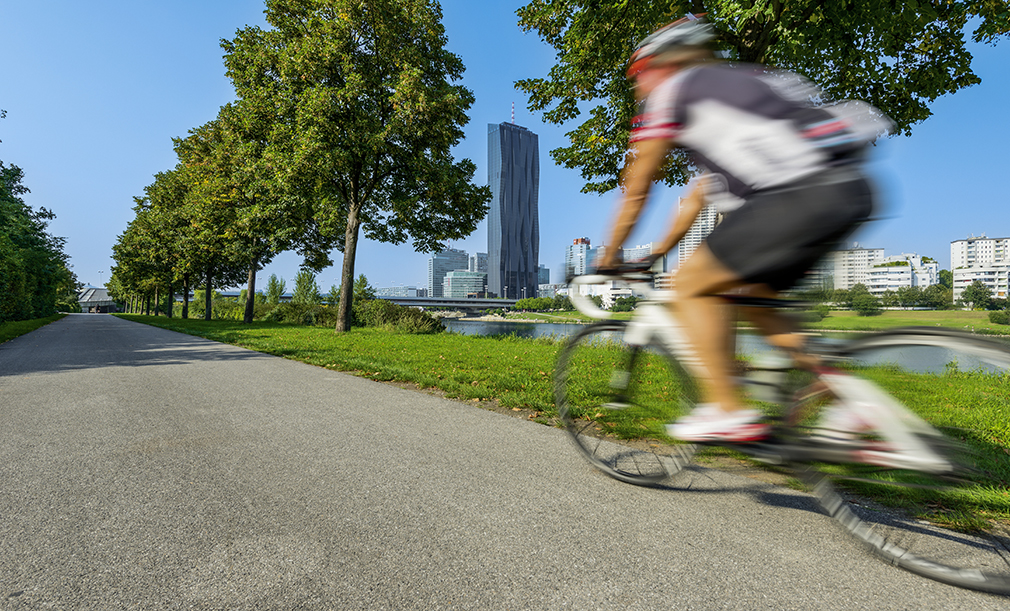 Escape the City to an Artificial Island in the Middle of the Danube
A 21 km artificial island in the middle of the river Danube, close to the city, is the perfect place to relax and enjoy a range of leisure pursuits.
Known as "Donauinsel" (Danube Island), this narrow stretch of land was originally built as part of Vienna's flood protection measures. It has now become a popular leisure destination for locals and visitors. Boasting 70 hectares of fields, 180 hectares of forest and 1.8 million trees and bushes, it is a haven for wildlife. Red squirrels, sand martins, newts, toads, and solitary bees flourish alongside rare plants. A flock of sheep grazes the north-eastern tip of the island over the warmer months.
Donauinsel is an ideal spot to escape the heat of the city during summer. Bathing platforms and beaches offer access to the waters of the New Danube; extensive hiking and biking trails make the island easy to explore. There are places to hire boats, surf boards and bicycles as well as barbecue areas for grill enthusiasts and a range of bars, cafes and restaurants. The island's size and facilities also make it a great party venue– every year the island hosts a three-day festival – the Donauinselfest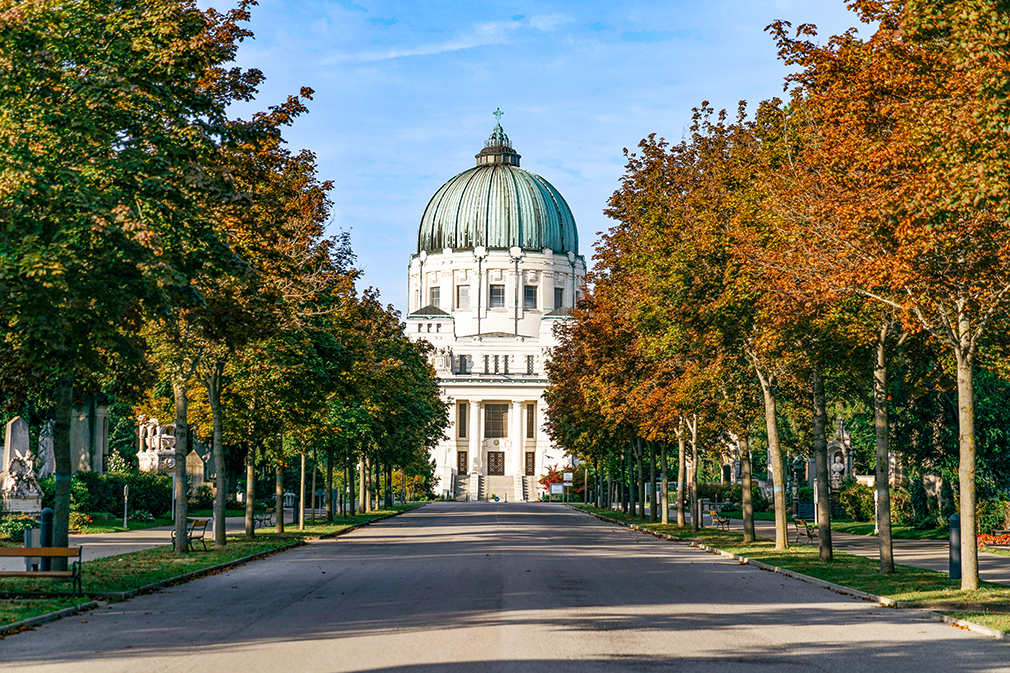 Pay Your Respects to Some Champions of Classical Music and Discover a Very Unusual Museum
Vienna's central cemetery is the last resting place for some important classical and modern musicians. The graves of Brahms, Strauss, and Beethoven (as well as a monument to Mozart) can be found close together in a special area of the cemetery. Each grave is a real masterpiece in funerary sculpture. Another more recent addition to the cemetery is Viennese pop musician Falco, whose grave attracts crowds of mourners bringing gifts and flowers.
An unusual museum can be found in the cemetery grounds too. Hosting a permanent exhibition of Viennese funeral traditions, the Funeral Museum has some eye-watering exhibits. Featuring casts of faces and hands of the dead, a knife to stab the heart before burial, and scariest of all – a special contraption with a bell that was fitted into graves, just in case someone was mistakenly buried alive, it is a fascinating and terrifying place to visit.
Covering an impressive two square kilometers, the central cemetery attracts walkers and cyclists who enjoy the quiet, green space. But there is another way to explore the area, in a traditional horse drawn carriage, known as "Fiaker". Visitors can enjoy a luxurious 30- or 60-minute tour around the famous graves and key landmarks.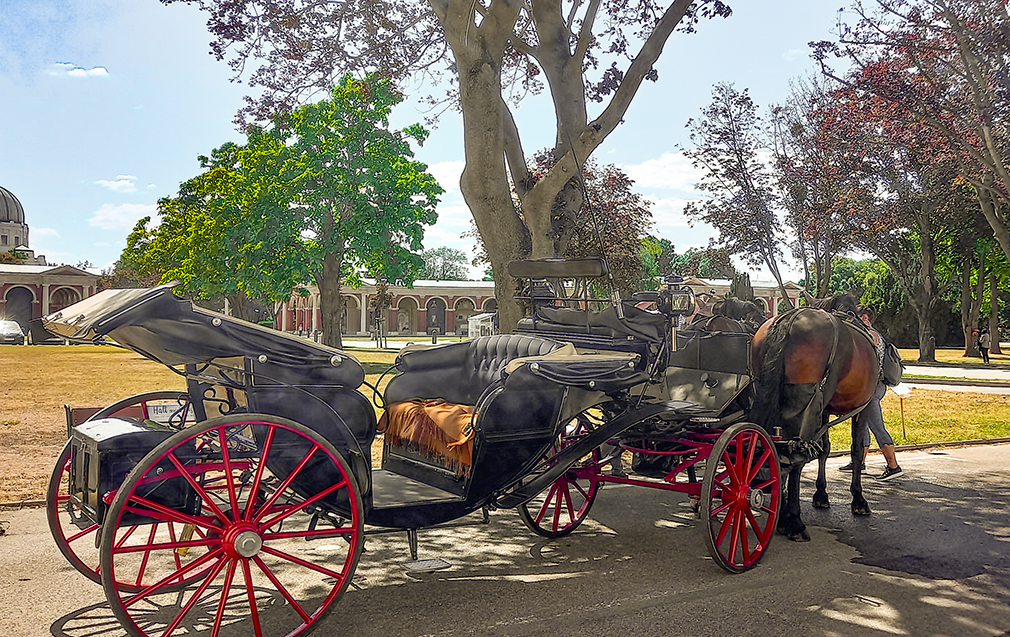 Enjoy Austrian Fine Dining with a Twist, at a Vegetarian Michelin-starred Restaurant
No Wiener Schnitzel or Tafelspitz on the menu at Chef Paul Ivić 's acclaimed fine dining restaurant TIAN. Instead, diners enjoy 6 or 8 course vegetarian and vegan tasting menus. Located in a beautiful, historic building close to the famous Stadtpark, TIAN attracts an international crowd keen to try vegetarian haute cuisine. The chef's creativity and skill have earned TIAN one Michelin star – making it one of only a few vegetarian restaurants worldwide to have received the honor.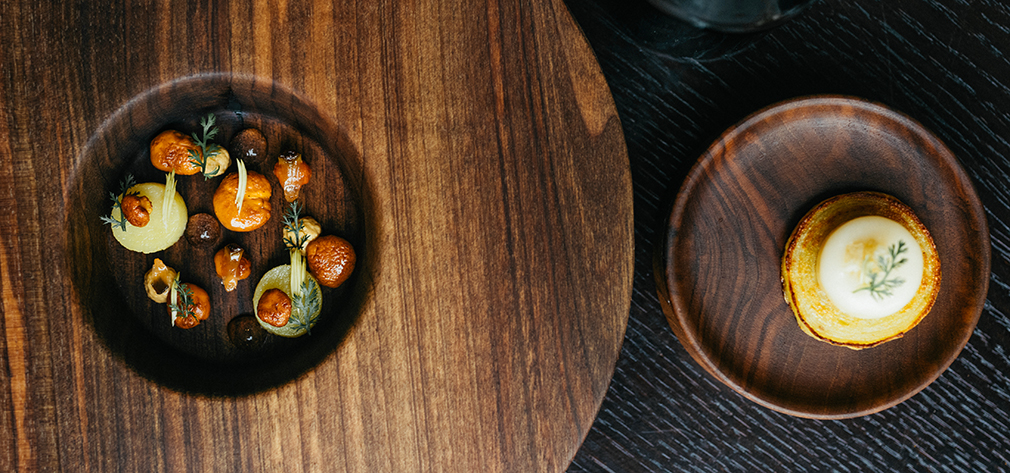 Ivić works closely with local organic and biodynamic farmers to source rare, and heritage produce. To reduce waste and respect the environment he uses every part of every vegetable, using pickling and fermentation techniques to add depth and flavor to his beautiful plates. Think "cheese" made from parsnips, rosy domes of red radicchio with delicious black salsify, and tiny savory radishes that look like Sicilian red prawns. Dishes can be paired with a flight of superb natural wines from the impressive cellar, or a selection of imaginative, non-alcoholic drinks. Homemade Kvass, Smreka, (fermented juniper berry juice), Amazake and Kombucha, complement and enhance every course on the menu.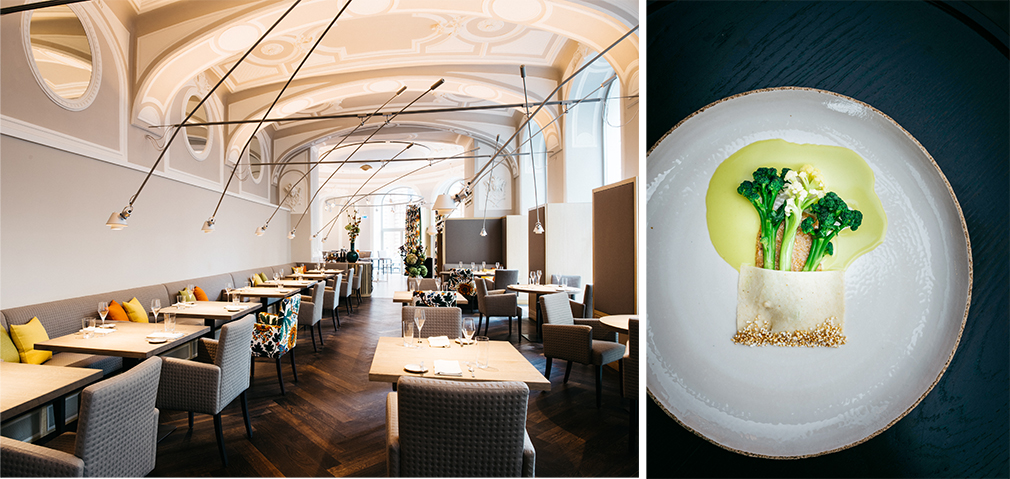 Immerse Your Senses in Culture at the Vienna Secession
One of Austria's most famous artists, Gustav Klimt, made a strong impression on his hometown Vienna. The world's largest collection of his paintings can be found in the beautiful Belvedere, but there is another important piece of Klimt's work in the city, concealed in a beautiful white building with a gleaming golden roof.
The Vienna Secession is home to Klimt's famous Beethoven frieze, created as an homage to Ludwig Van Beethoven in 1902. Inspired by Richard Wagner's interpretation of Beethoven's 9th symphony, Klimt's frieze shows humankind's search for happiness with a series of beautifully depicted human and mythical two-dimensional figures. Giants, gorgons, angels, and humans all feature on the seven feet high masterpiece.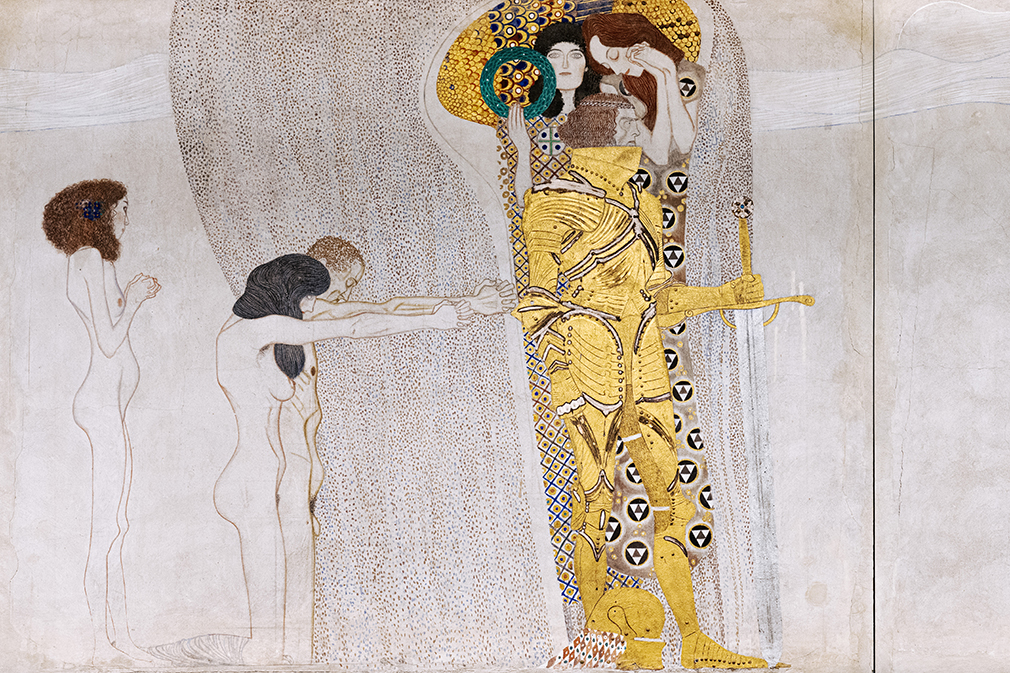 Today art lovers can experience this work in an immersive and imaginative way. Headphones are supplied so visitors can admire the frieze while listening to the Vienna Symphony Orchestra play the fourth movement of the Symphony No. 9 in D Minor, Op. 125. A perfect chance to hear the music that gave Klimt inspiration for this work.