You might think that the world has collectively had enough of spending time alone since the pandemic, but in an interesting twist, solo travel has been on the rise since 2020. Of course, keeping a distance made sense, but even with the world opening up again, trip itineraries for a party of one kept increasing in 2021 and don't seem to be slowing down anytime soon.
We've scoured the globe for seven of the best you should decide to 'go it alone' and consider booking for 2022, but also be on the lookout for Black Friday deals.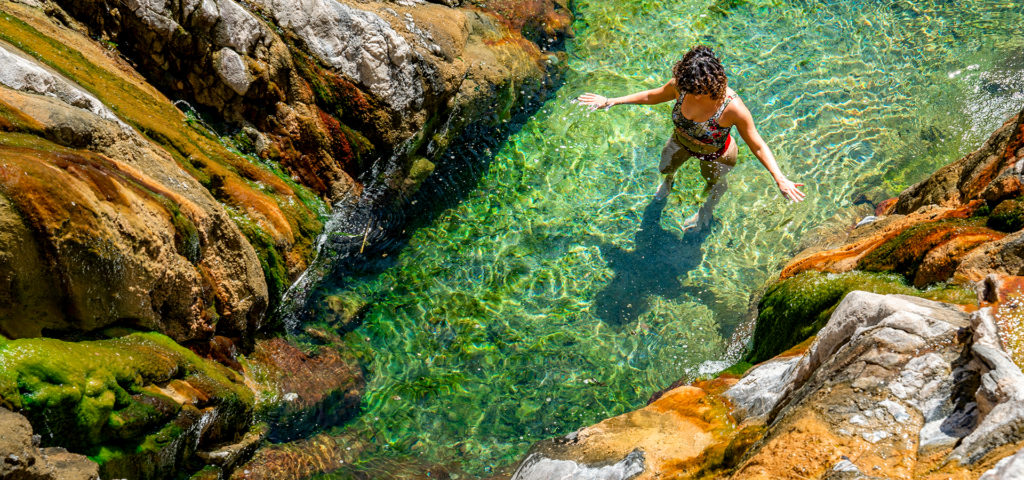 Solitude & Wellness: Castle Hot Springs
For solo travelers looking to disconnect, recharge, and rejuvenate after an entirely stressful year, Castle Hot Springs, located in an Arizona Sonora desert oasis, is a Travel + Leisure's 2021 World Best Award winner. This spot, opened in 2019, holds a world-class mineral hot springs dating back to 13,000 years, and a revamped wellness spa menu with customized one-on-one experiences aimed at balancing the mind, body, and soul.
Solo activities include soaking in history in the magnificent thermal waters that have been naturally forged into the land with rich minerals. Castle Hot Springs has turned the natural geo-thermal waters into a destination retreat for the ages with thermal pools regulated at the ideal temperature—which emit from the earth at 106 degrees Fahrenheit, cascading into three pools ranging from 106 to 86 degrees.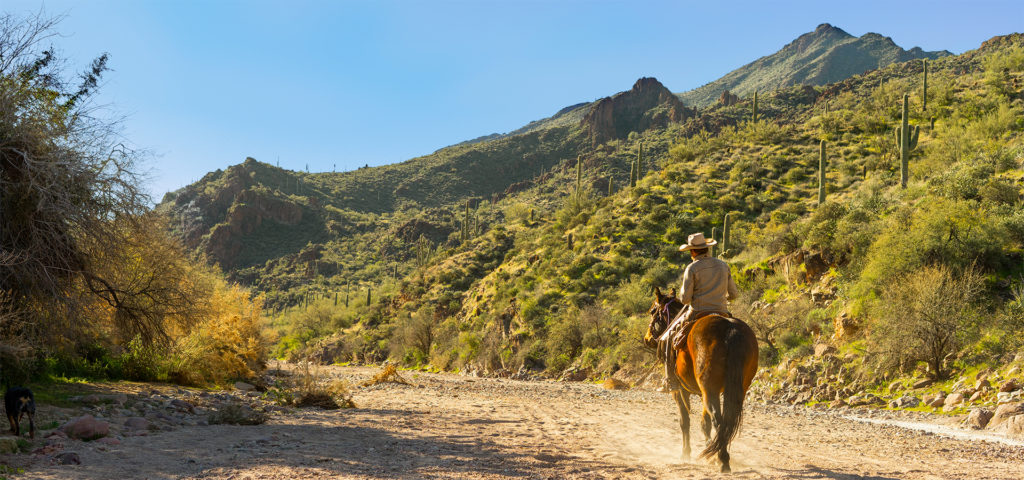 Foodies can take a tour of the resort's farm and greenhouse where the 'Flavor Farmers' grow more than 500 varieties of fruits, vegetables, herbs, and florals; more than 30 varieties of heirloom tomatoes; 36 types of citrus trees; and a blooming floral garden.
In addition to swimming and soaking in the thermal springs, guests can choose from a variety of activities including horseback riding, hiking, and training in archery amongst the resort's surrounding rugged terrain; pickle and bocce ball on the great lawn; yoga and meditation sessions; and Arizona's first-ever Via Ferrata cable climbing course. The resort also holds 30 standalone cabins with a private single outdoor tub that bring the hot springs experience to the privacy to your own room if you are looking to soak away your stress alone.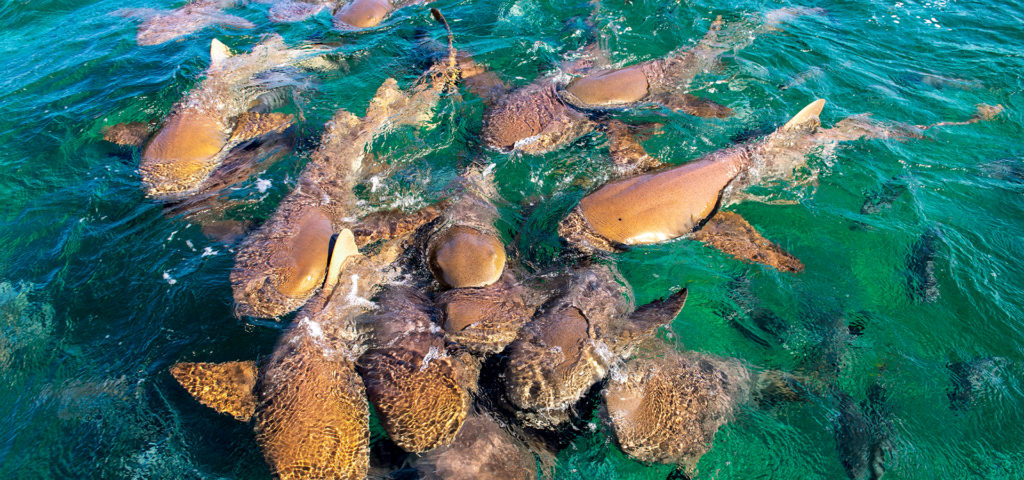 Solo Caribbean Adventure: Alaia Belize
Alaia Belize, a newly opened Autograph Collection resort in the charming and friendly town of San Pedro, Belize. Located in Central America on the Caribbean, Belize's clear blue waters and culture is home to endless historic offerings, a variety of adventures and a melting pot of cultures. For those looking to take a deeper dive and explore the beauty of Belize's natural underwater locations, Alaia is 600 meters away from the world's second largest barrier reef and about 50 miles away from the ultimate world-class and unrivaled destination – The Great Blue Hole.
Just hours away from Alaia, owners and visitors can experience more than 200 caves filled with several preserved Mayan Temples, including Xunantunich (the second tallest ruin in the country), lush jungles, rainforest canopies, and archaeological sites including the Actun Tunichil Muknal Cave.
Alaia's on-site dive shop, where their pros take guests to the incredible Hol Chan Marine Reserve by boat. Snorkelers have the opportunity to swim with the turtles, stingrays and various exotic fish (angel fish, trigger fish, barracuda, parrot fish, etc.) in this biodiverse area. From there, the tour continues at famous Shark Ray Alley, where you'll swim with nurse sharks just stick close to the resorts Adventure Concierge.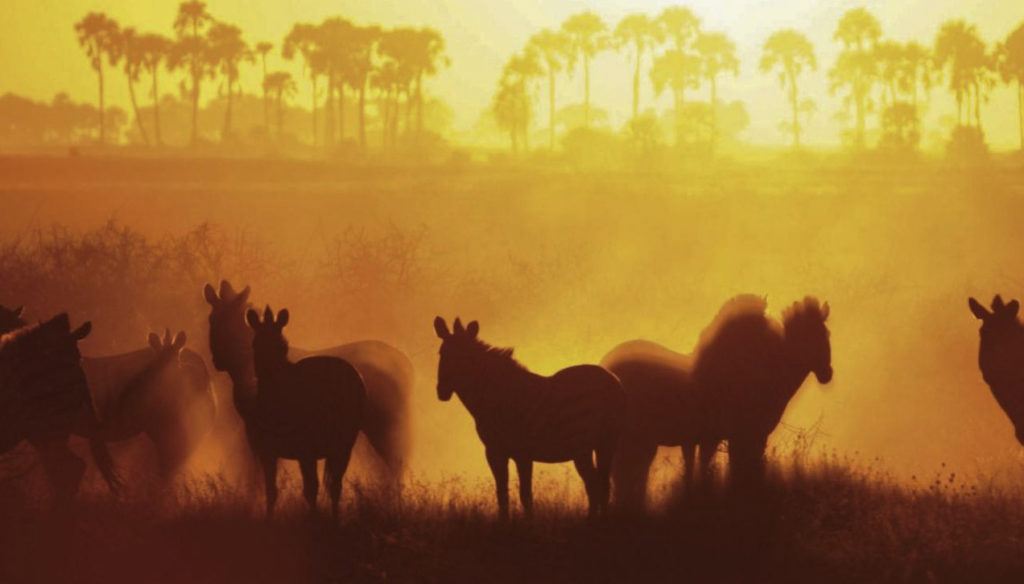 Solo Safari in Botswana
If you really want to self-reflect, try a 9-night experience with Letaka Safaris on the Okavango Delta in Botswana. Letaka Safaris' mobile camping safaris offer solo travelers the chance to move around Botswana's premier wildlife reserves with the same guide throughout while staying in fully-serviced camps in exceptional locations. These secluded safaris are run by brothers Grant and Brent Reed who have grown up in Botswana and have honed their knowledge of the bush and their guiding with over 40 years' experience between the two of them.
The camp will move every third day, while you're out on a game drive in 4×4 vehicles. At the end of an exhilarating day, you'll sleep in East African-style tents with camp beds, duvets with an en-suite bathroom. Enjoy dinner under the stars in remote locations and share stories about what you have seen out in the wild that day. They will also be able to go on boat trips, mokoro rides (water levels dependent), bush walks, and bird watching. As the safari experience is entirely tailored to guests' specific interests you will find that often no two days will be the same. Scott Dunn recommends traveling in Green or Shoulder season when 'single supplement' fees can be waived or marked down.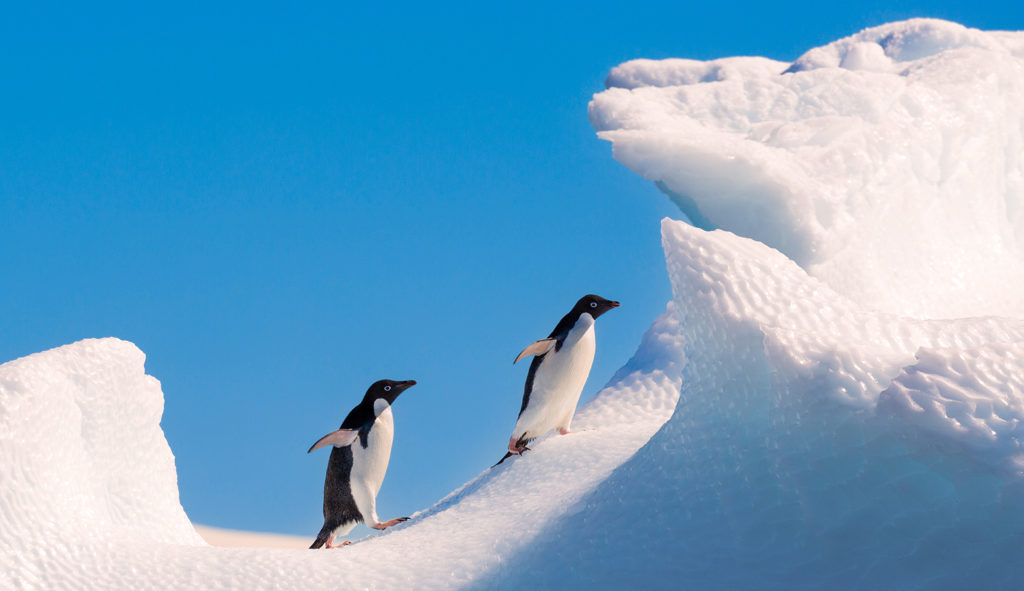 Antarctic Peninsula
This journey to 'the bottom of the world' starts in Buenos Aires, Argentina's buzzy capital. For this first leg of the journey, you will embark on a private tour with a local guide who will impart insider knowledge on the best experiences in this passionate city. Next, travelers fly south to the tiny Argentine port city of Ushuaia, which is the gateway to Antarctica and the beautiful Tierra del Fuego National Park.
After a full day stretching your legs in the park, travelers will be greeted aboard the M/V Hondius, for a 9 night-day and night excursion that begins by setting sail across the Drake Passage. For your time at sea, you can attend expert lectures or head out on deck to spot icebergs and the array of seabirds that follow the ships such as albatross and giant petrel, until you approach the breathtaking landscape of the Antarctic Peninsula. Each day is different but should include stepping off zodiacs to a beach speckled with penguins and seals, search for whales, or hiking to a penguin rookery along with your expert expedition team.
The M/V Hondius is the first-registered Polar Class 6 vessel in the world, meeting the latest and highest Lloyd's Register demands for ice- strengthened cruise vessels – so you will be safe and you won't be entirely alone as the ship accommodating up to 174 passengers should you feel the need to mingle. Scott Dunn knows it might not always be easy to find a travel companion, so travelers have options to be paired with same-gender solo travelers to share a room so they don't have to pay single supplements costs.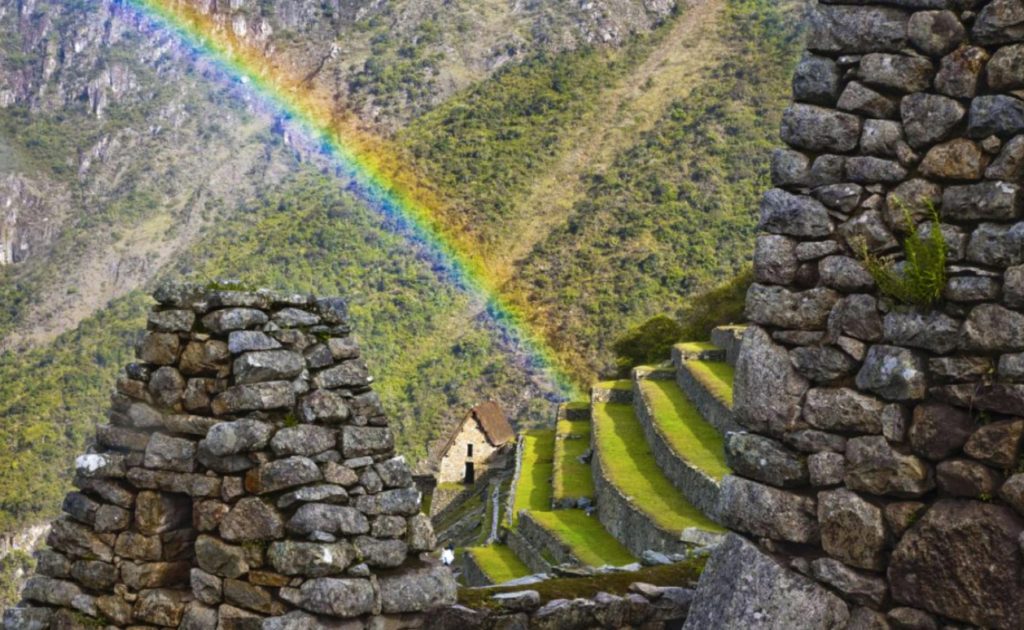 Private Peru
With its thriving culinary scene, jaw-dropping scenery, close-up animal encounters and adrenaline inducing experiences, Peru has it all. For solo travelers looking for something a little different, Scott Dunn offers a 14-night 'Epic Peru' itinerary combining the mystical lost city of Machu Picchu with the adventure and wildlife of the Amazon Rainforest and squeezing in some sea, sand and surf.
Highlights include uncovering Peru's ancient history while eagerly waiting for the morning mist to rise above the ancient Inca site of Machu Picchu (for that perfect Instagram photo), diving into the remote and pristine wilderness of the Amazon Rainforest in search of wildlife, and enjoying unbeatable views and clear skies while sleeping in a pod hanging from a cliff face, where the only way to leave is to zip-line out. Afterward, guests can toast to their adventures with a zingy Pisco Sour whilst kicking back at a luxurious boutique bolthole on the beach, looking out over the Pacific Ocean.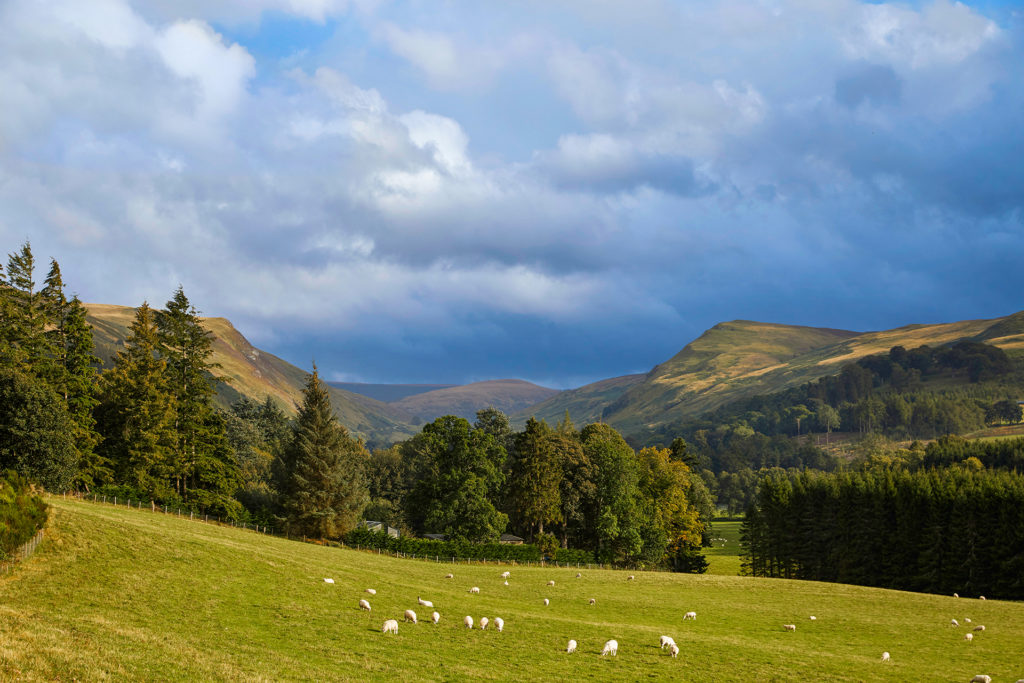 Solo Scotland Train Journey
A train journey is the ultimate way for a solo traveler to explore Scotland in luxury style. The journey starts in the enchanting city of Edinburgh, which is easily explored on foot. Scott Dunn can arrange a private guide to take visitors on a walking tour through the medieval old town, past wonderful neoclassical buildings and up to Carlton Hill to see fabulous views of the city and the castle.
After a few days exploring, you'll head to Edinburgh's Waverley Station.to board the Belmond Royal Scotsman. The Belmond Royal Scotsman offers simply outstanding personal service, fine dining and wines, with the companionable atmosphere of a country house hotel while gliding past glens, castles and heather-clad mountains in the Highlands and exploring the remote sea lochs, marine wildlife and island communities off Scotland's West Coast. If you're up for chatting with fellow guests, head to the Observation Car or just relax in your private en-suite cabin.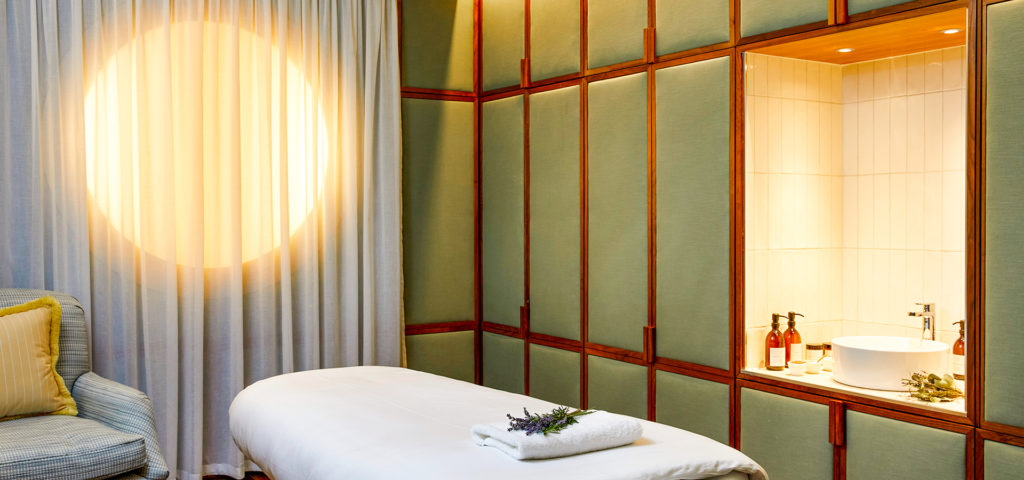 When it's time to disembark, you'll experience the very best of the Highlands from visiting a castle or a whisky distillery, clay pigeon shooting on a Scottish laird's estate, or hiking through the Caledonian pine forest.
To round out the Scottish adventure, you'll spend 2 nights at the iconic Gleneagles hotel revered for its golf course and stunning hotel. Travelers will be thrown into a truly Scottish outdoor lifestyle as they sample fishing, cycling, riding or even try a hand at falconry. Should they wish to spend time indoors they can choose to pamper themselves in the award-winning spa and sample local fare in Scotland's only 2-michelin starred restaurant.