Don't let the massive size and out-of-this-world traffic of Mexico City intimidate you. The high-altitude mega-city (it stands at 7,380 feet) boasts more than 160 museums and some of the finest examples of architecture (it's the birthplace of Mexican modern architect Luis Barragán), as well as world-renowned restaurants, outdoor markets, cathedrals and nightclubs. The storied city, host to the 1968 Olympic Games, also remains the only Latin American country to host the event prior to Rio this year.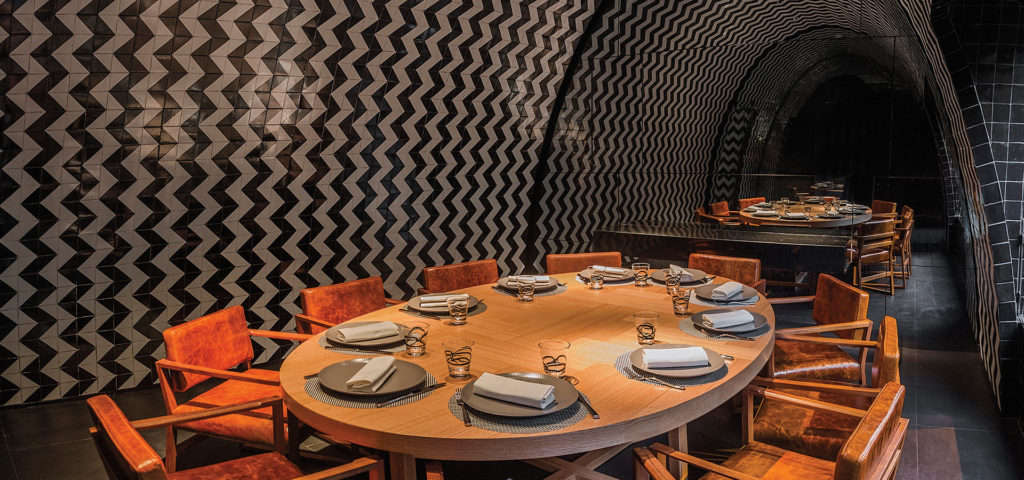 Now Mexico City is buzzing more than ever with new and remodeled hotels, a bevy of celebrated fashion designers such as Carla Fernández, up-and-coming furniture designers, and architects following in the footsteps of lauded Mexican modernists. For the trip of a lifetime, dust off the passport and get the camera ready. Here's what not to miss now in this booming metro.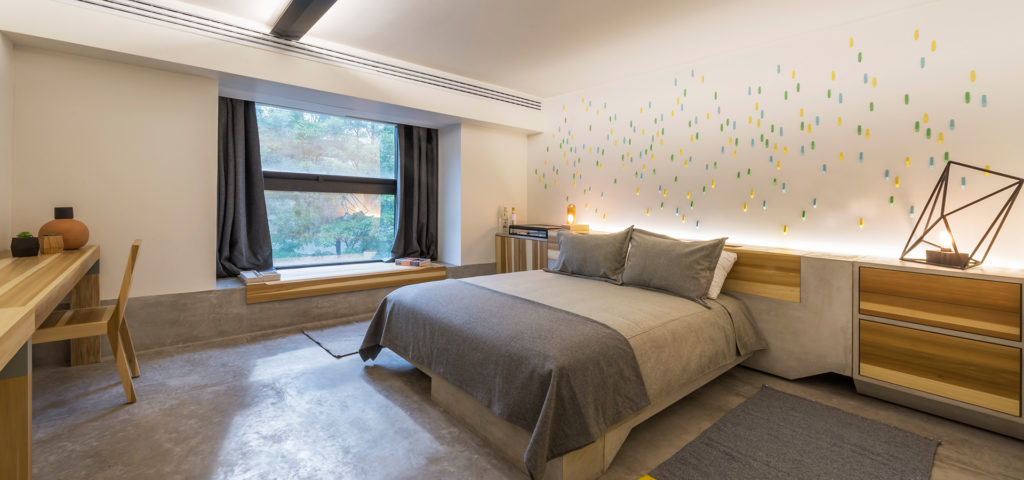 Stay
Built in 1931, the historic, Mexican art-deco Hippodrome Hotel Condesa (hippodromehotel.mx) in the Tehuacan Building has been carefully restored, thanks to architect and owner, Nahim Dagdug. Tucked in the quiet neighborhood of La Condesa (think cobblestone streets and elaborate stone fountains), the 16-room boutique hotel features modern-meets-glam guest rooms and suites fashioned with crisp, white linens, charcoal-hued velvet settees, mirrored walls and private balconies dotted with succulents and potted air plants. For an after-dinner drink, choose a seat on the open-air patio at on-site restaurant Aida, framed by a cascading, living plant wall.
Masterminded by architect Javier Sánchez, newly opened Hotel Carlota (hotelcarlota.com) is marked by an avant-garde reception area with found objects such as old suitcases, vintage typewriters and gasoline containers, and adjacent design store Taxonomía, with a mix of items—from handmade A-line dresses by local clothing designer Dafne Delgado and custom, wooden desk trays by design firm La Metropolitana. Formerly the Hotel Jardín Amazonas, the property aptly named for Doña Carlota offers a library for lounging, an outdoor lap pool and 36 guest rooms (10 with private terraces) outfitted with industrial-style lighting, concrete floors and Danish modern-inspired chairs.
The 237-room W Mexico City (wmexicocity.com), located in the Polanco neighborhood, has just unveiled a major, multi-million dollar renovation replete with renowned Chef José Andrés' new restaurant J By José Andrés. Each of the guest rooms, appointed by New York–based designer Anurag Nema of nemaworkshop (of the W New Orleans in the French Quarter), features a "Masquerade" theme with winks to Mexican culture such as cheeky lucha libre bottle openers and over-bed mirrored art installations layered with Mexican crafts and toys. This summer the hotel will also debut a new spa concept and updated E-Wow suites.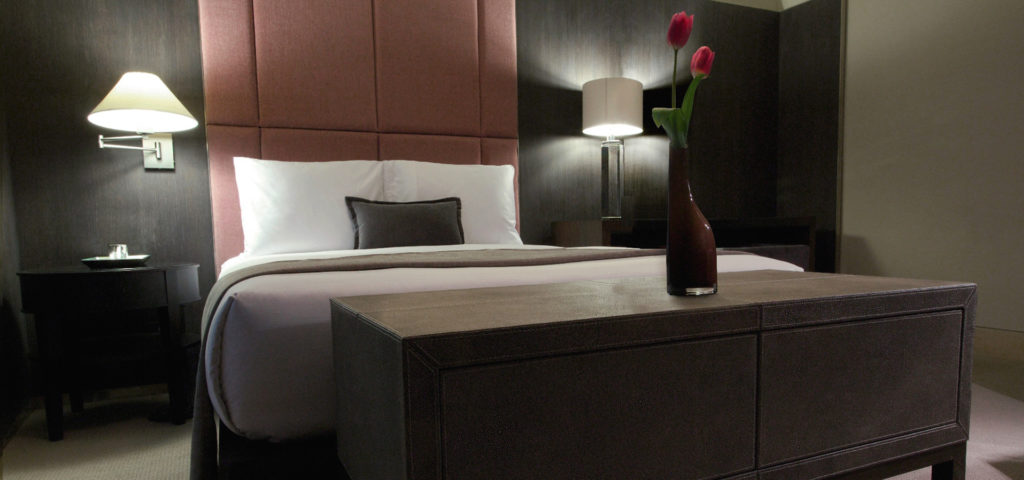 Explore
At Museo Frida Kahlo (museofridakahlo.org.mx) delve into the life and works of beloved artist Frida Kahlo. Known as the "Blue House," the former residence-turned-museum houses more than 6,000 photographs, dresses and artwork including Vida la Vida, as well as a preserved artist studio. Grab a bite at the café or visit the boutique with a well-edited selection of art books, mugs and jewelry. (Get to the museum early to secure a place in line).
The Museo Casa Estudio Diego Rivera y Frida Kahlo is also a must-see (estudiodiegorivera.bellasartes.gob.mx). The preserved buildings were inhabited by Kahlo and her husband, Rivera, (who lived there from 1934 to 1940), as well as architect and friend Juan O'Gorman, who designed the residences in 1931. Highlights include original letters and a video of Rivera painting actress Dolores del Rio.
For a look at modern architecture through the lens of acclaimed Mexican architect Luis Barragán, book a guided tour of his residence, Casa Luis Barragán (casaluisbarragan.org). Built in 1948, the house (now a UNESCO World Heritage site and used by visiting architects) contains Barragán's original modern furniture and artwork by Diego Rivera and Picasso.
Across the street, don't miss Labor Gallery (labor.org.mx.en) with a selection of paintings, sculpture and mixed media by local and international artists such as Jan Peter Hammer, Irene Kopelman, Pablo Vargas Lugo and Jill Magid.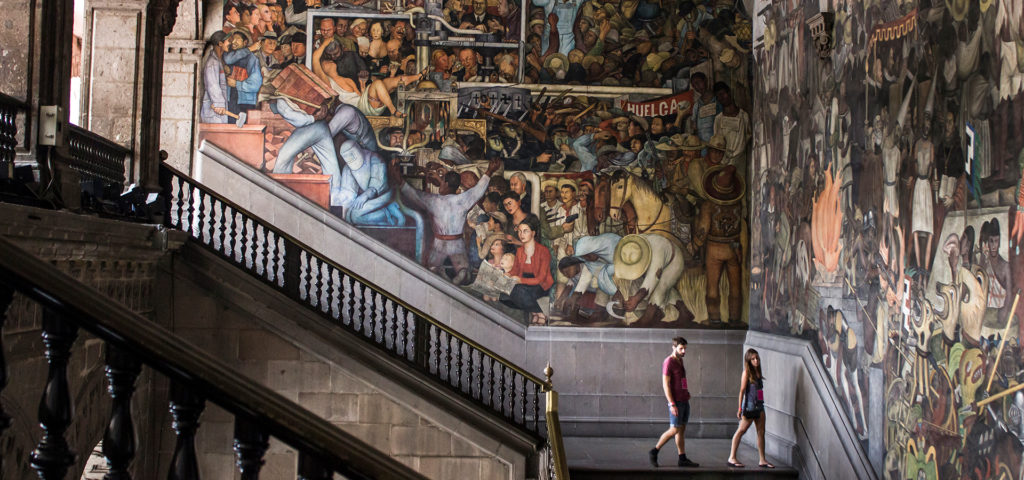 Relive the 1968 Olympics with a stop at Estadio Olímpico Universitario. Opened in 1952, the stadium served as the site for the opening and closing ceremonies as well as track-and-field competitions and equestrian events.
At nearby Museo Universitario de Arte Contemporáneo – UNAM, get lost in the gift shop with a large collection of art and design tomes, or linger over a leisurely lunch at the café.
The bulbous, shimmering façade of the Museo Soumaya (museosoumaya.com.mx) draws crowds from around the globe for its expansive collection of original Auguste Rodin sculptures (the largest collection outside France). Opened in 1994, the museum was named after the wife of Carlos Slim and spans collections from old European masters, miniatures and reliquaries to fashion from the 18th to 20th centuries.
For works by artists including Jeff Koons and Tacita Dean, head to the 45,000-square-foot Museo Jumex (fundacionjumex.org) designed by British architecture firm David Chipperfield Architects.
In the Roma neighborhood, head to Trouvé (trouve.mx) for a curated mix of vintage items by owner Javier Carral. Inside peruse midcentury finds such asashtrays, prints from the 1968 Olympics, 1960s chandeliers and Danish wooden nesting tables.
At Fabrica Social (fabricasocial.org) pick up a take-home gift such as pillows, scarves and dresses—all made by local fair trade artisans.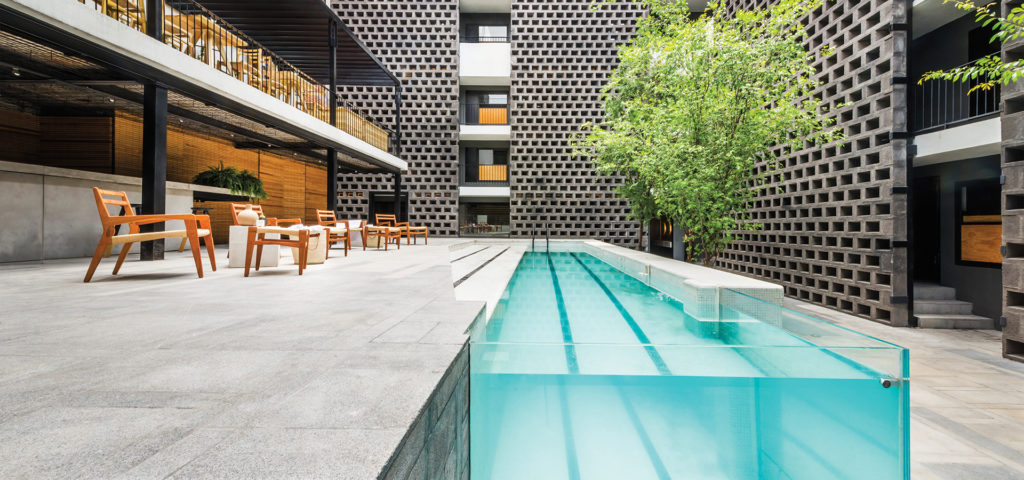 Dine
At Quintonil (quintonil.com), a top restaurant headed up by husband-and-wife duo Alejandra Flores and Chef Jorge Vallejo (of other city staples Pujol and Noma), locally-sourced offerings include a Mexican herb salad with cojita cheese; a smoked crab tostada with lime, radish and chile-habanero mayonnaise; and marlin in green sauce with fennel and prickly pear.
Dating to the 17th century, the hacienda-style San Angel Inn (sanangelinn.com) is an ideal spot for lunch. Once a former monastery, the landmark eatery features a manicured courtyard lined with stone fountains and a traditional Mexican menu with items such as chicken with mole sauce or Veracruz-style sea bass.
Conceived bychefs Bruno Oteiza and Mikel Alonso, Mexican-Basque fusion restaurant Biko (biko.com.mx) appeared on S.Pellegrino's Top 50 Restaurants list. Awash in walnut and sand-hued tones, the fine dining destination boasts two menus with inventive dishes such as the almond-infused pork cheeks topped with horchata foam, and creamy soup with German turnips (or kohlrabi) and black olives.