OUT OF OFFICE SPOTLIGHTS PIONEERS WHO HAVE DECIDED TO PURSUE THEIR PASSIONS BEYOND THE TYPICAL 9-TO-5 JOB.
As one of Central America's most adventurous destinations, eco-friendly Islas Secas is located off the wild, rugged Pacific Coast of Panama. The privately-owned archipelago of 14 beautiful islands in the Gulf of Chiriquí is home to just four individually designed Casita sites and three brand-new Tented Casitas, all located on one of the islands, which can only sleep 24 guests.
At the heart of Islas Secas is sustainability, from the operations and architecture, no decisions are made without taking into account their environmental consequences. The entire property is powered by renewable solar energy, is 100% solar-powered and 100% water recycling, and all food leftovers are composted and turned into fertilizer – a circular zero-waste system.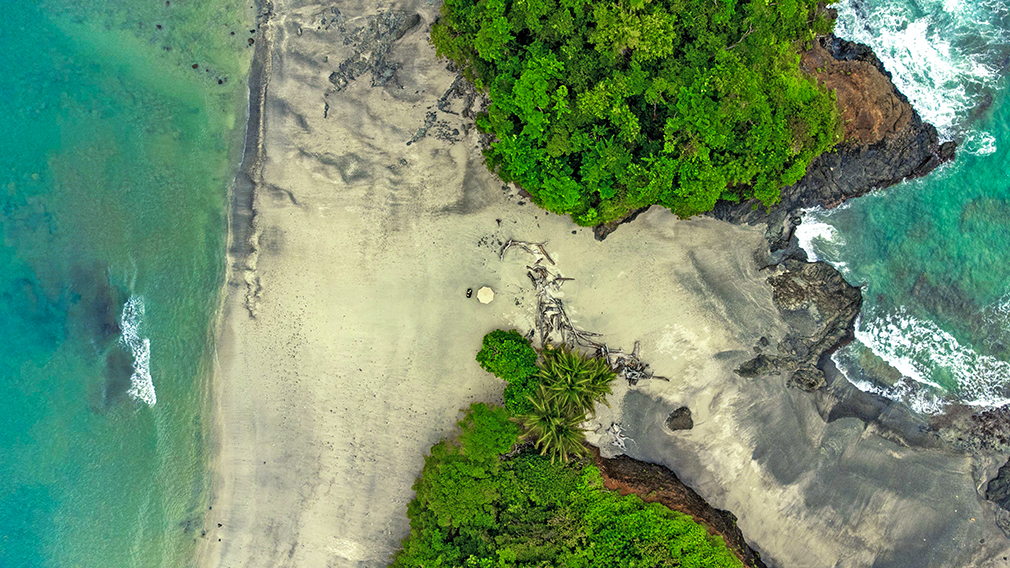 The Gulf of Chiriquí National Marine Park spreads across 36,423 acres and protects islands, reefs, mangroves, and all kinds of marine and terrestrial wildlife. The resort is an idyllic base from which to undertake breathtaking marine safaris and immersive natural experiences by land and sea: snorkeling and diving amidst the aquatic wonders of the Gulf, and exploring the biodiversity of Coiba National Park, a UNESCO World Heritage site.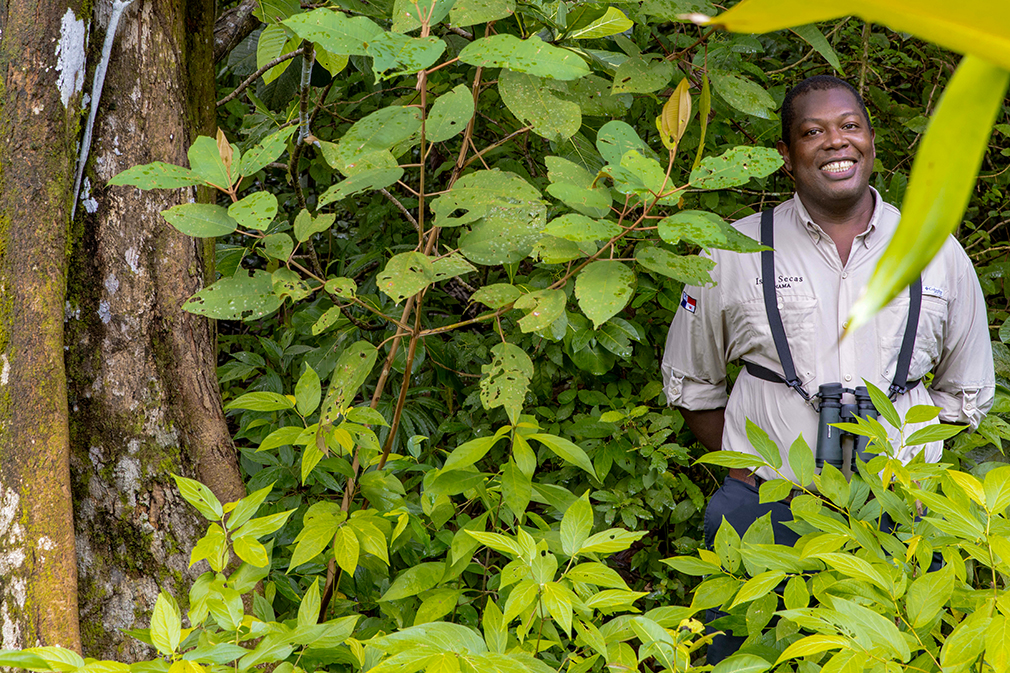 Beny Wilson is the Conservation and Sustainability Manager at Islas Secas. As one of the leading bird experts and nature tour guides in Central America, he takes guests on incredible bird-watching excursions and whale-watching exploits.
How long have you been in this role at Islas Secas and how did you land this dream job?
I arrived at Islas Secas on November 30, 2020. Originally, I came as a Naturalist Guide but our Managing Director, Andrey Gomez, said that my skills matched some of the requirements for the Sustainability Manager so in Feb 2021, I got the new role.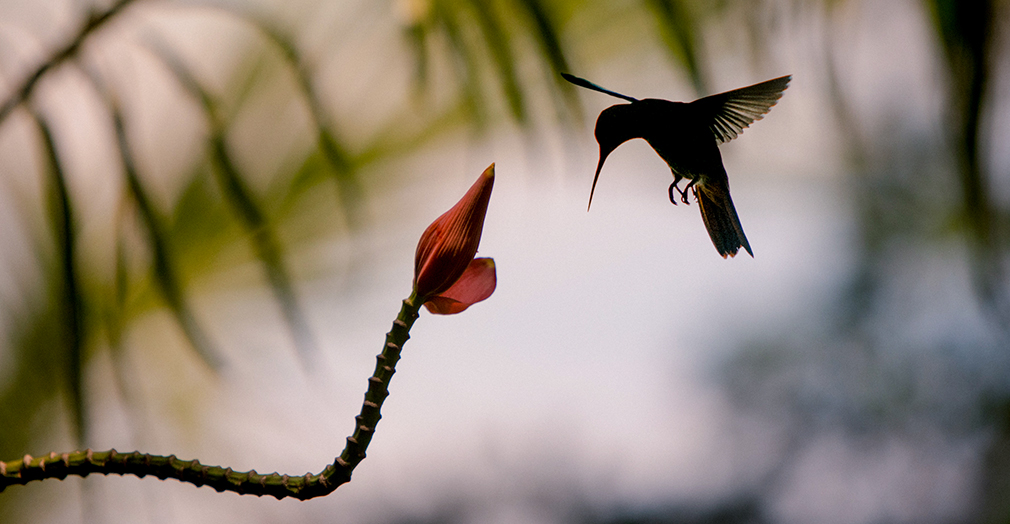 Did you grow up in the area and have you always had a love and keen eye for birds?
I grew up in Bocas del Toro, Caribbean side of this same region. My love for nature started there since my grandmother's home was surrounded by a swamp full of frogs, snakes, and turtles. It was there that I learned about the forest, but the birding started in 1992 when the US Agency for International Development sponsored the translation of the Guide to Birds of Panama to Spanish. A copy landed in my house accidentally. I began identifying the birds of the garden, but it was the Southern Lapwing the one that captured my heart! They are just majestic and just 2 weeks ago became the latest addition to the checklist of birds at Islas Secas.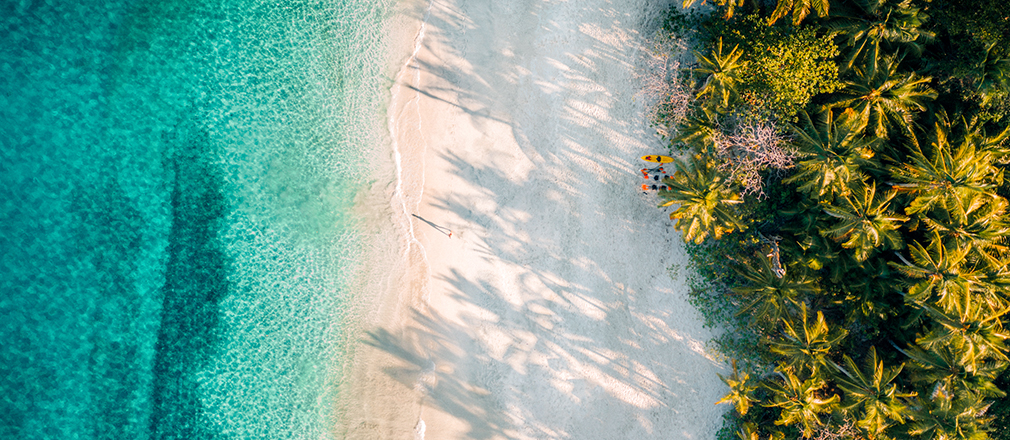 Tell us about some of the rare birds that guests might discover on one of your tours.
The island has lots of flycatchers, but the one flycatcher I love seeing here is the Greenish Elaenia! Not so docile on mainland but here at Islas Secas they are just like pets, staying quiet and allowing pictures. The Magnificent Frigatebirds colony is amazingly vivid and active year-round, but from December to April there is more action going on. Pargo Island, the second largest island of this archipelago, has a majestic Brown Booby Colony. During the migration the Thrushes, Tanagers and Warblers make birding at Islas Secas an enjoyable experience.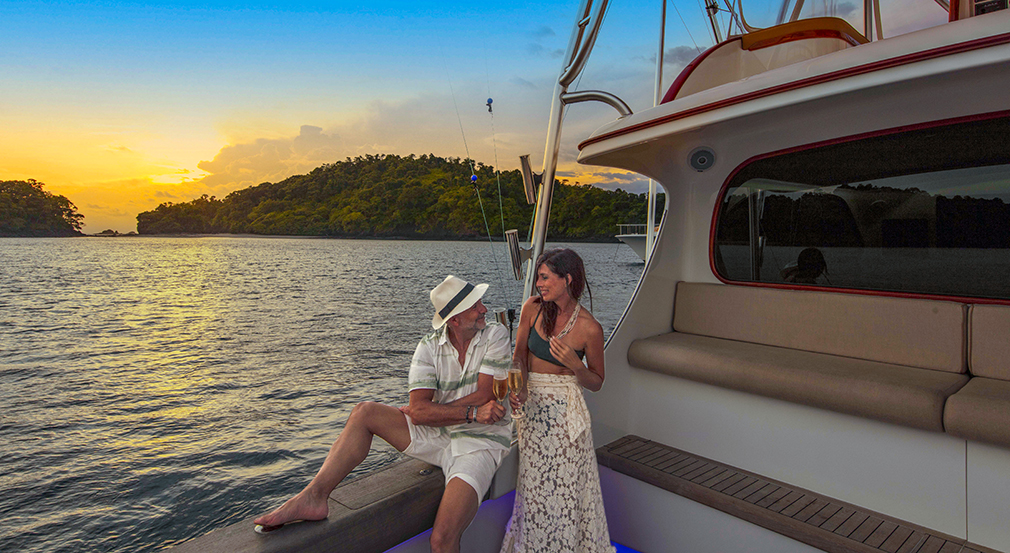 What is your typical day like as a Conservation and Sustainability Manager?
It varies a lot since there is nothing common or monotonous at Islas Secas. But a usual day will include "mandatory" things like coffee, 'good morning', more coffee and getting ready for all the nature-based tours. Sometimes I get a call to capture and relocate the Robinson's Mouse Opossum or a Boa. Depending on the tours for the day, I may go to Coiba Island National Park, take a hike on Cavada Island, or visit Pargo Island Beach. At 11:00am every day we have a daily briefing all managers. Usually, will check or follow up request to change produces, look for more sustainable alternatives and revise information regarding sustainability indicators. Usually in the afternoon after 3pm activities will resume and will go snorkeling, bird-watching or sunset cruise. If the weather conditions are the right ones will do stargazing at 7:00pm.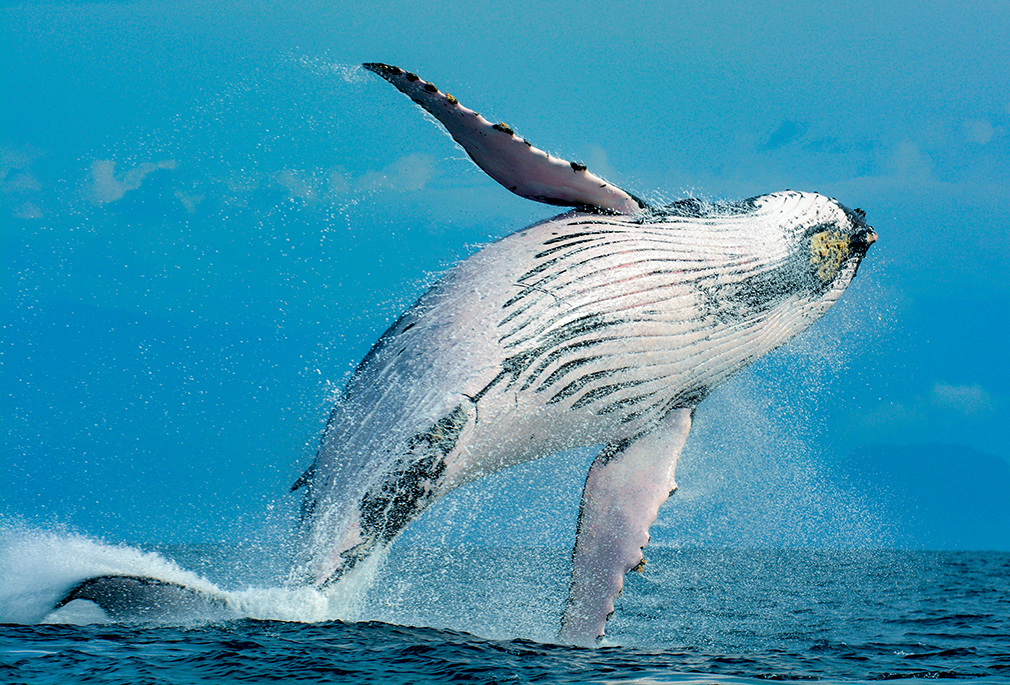 Since you also lead whale watching excursions, what is the best time of year to see them?
July to October is when you will have better chances to see more groups of Humpback Whales, mother-calve couples or escorting males. Sometimes we also get Humpbacks whales from the northern populations in December-March.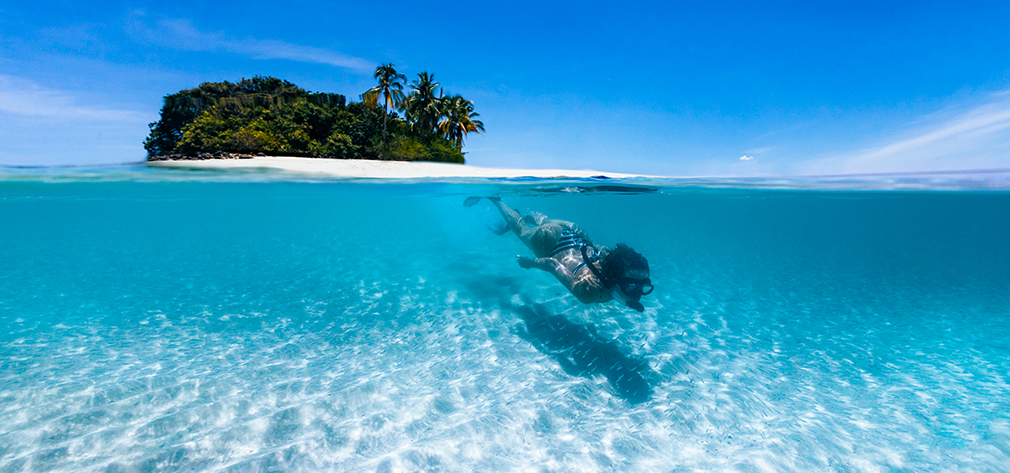 What can guests do to help with nature conservation while visiting?
We have a program to guide our visitors through practices that will help them minimize their carbon footprint while visiting Islas Secas: "Conserve to Preserve" includes practices such as: changing bed sheets every 3 days, reusing bathroom towels, choosing activities with a low carbon footprint such as hiking, kayaking or Hobie cat, eat more vegetables and plant-based meals with low carbon footprint, using the reusable water bottle you will find in your room.