Out of Office spotlights pioneers who have decided to pursue their passions beyond the typical 9-to-5 job.
Cecibel Guerrera is a mother of two and a Galapagos naturalist guide extraordinaire, working with Ecoventura – which operates 20-passenger luxury expedition yachts through this fascinating part of the globe. These floating boutique hotels, Origin & Theory by Ecoventura are named after Charles Darwin's Theory of Evolution and Origin of Species and are the only Galapagos vessels in the esteemed Relais & Chateaux collection.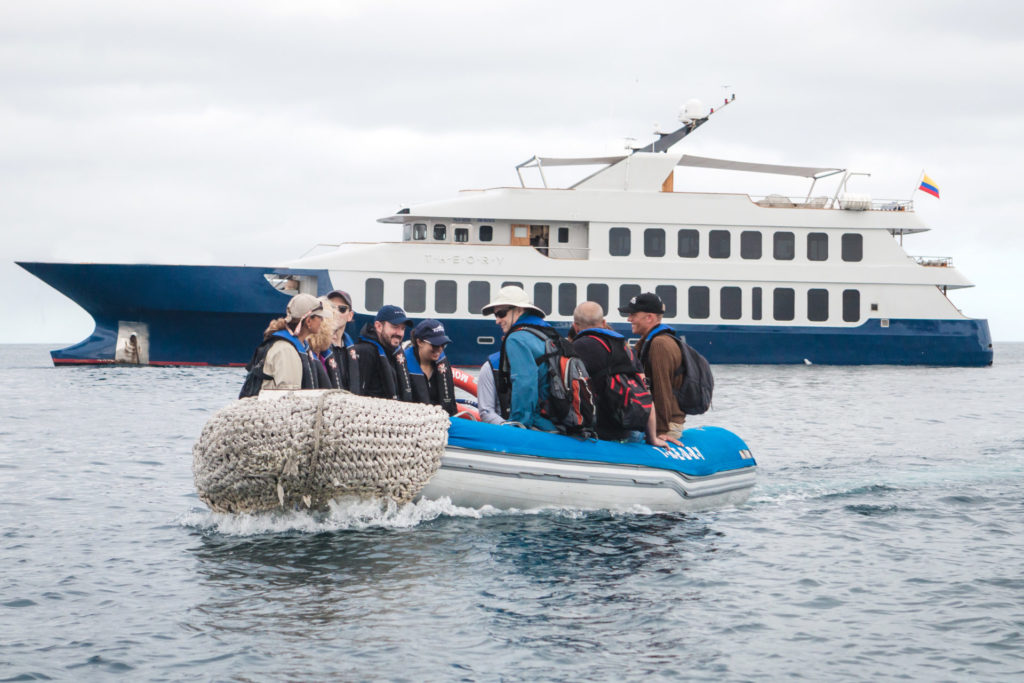 The seven-night itinerary includes daily excursions and educational briefings led by two certified naturalists — this is where Guerrera shines. Daily activities include snorkeling, kayaking, beach walks and hiking tours that bring you up close and personal to the destination's most fascinating species in the archipelago. Here you can find yourself swimming with sea turtles, sun-bathing with sea lions or face-to-face with the famous blue-footed boobies.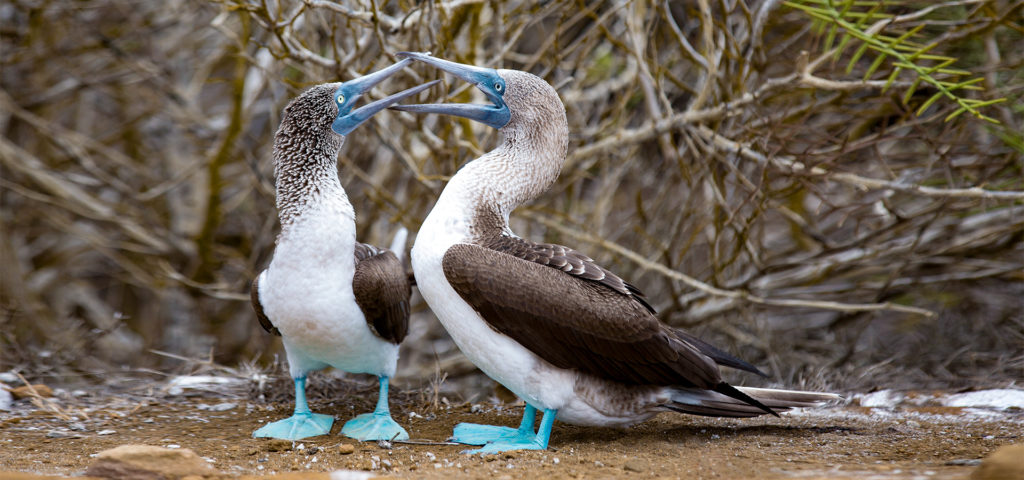 Guerrera has been referred to as a "Galapagos encyclopedia" with so much love and respect, along with a genuine admiration towards the archipelago. During sailing, clients and colleagues marvel at how she is still in complete awe of the magic that is going on around her, even after more than 20 years in the business, never taking for granted a whale breaching or a mama bird feeding her young.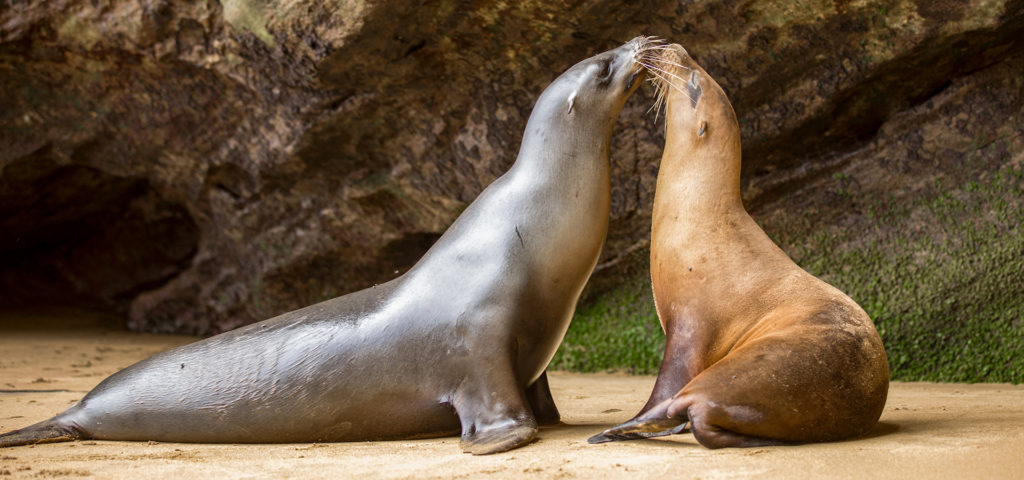 "Ceci" has also led very dynamic groups around the island and has been commissioned to lead women-only charters. Currently, she's spotting dolphins, penguins, sharks and flamingos by the hundreds. An effect of fewer humans traveling through.
Her children live on the mainland and she spends weeks at a time in The Galapagos on sailings – a true commitment to her work on the islands and her children alike. We dug a little deeper to find out what her typical day entails in this enchanted paradise.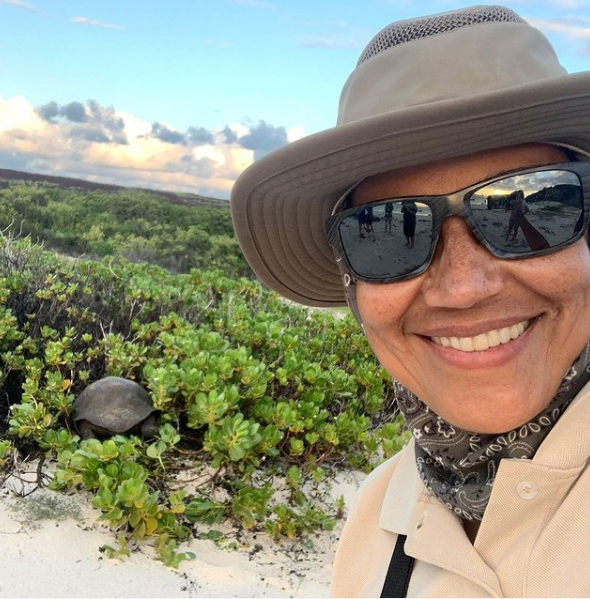 Tell us how you landed this dream job in the Galapagos Islands with Ecoventura?
I was in my late teenage years when I met this paradise for the first time and fell in love with it. After that, I came back two more times as a tourist.
I had a friend who was working in Galápagos and got me an interview to apply in public relations on a cruise ship. I did, and worked on that ship for almost a year, but what I truly wanted to do was guiding. Just my luck, the Galápagos National Park opened a training. I applied, got accepted and obtained my license.
My first guiding job was on the same cruise ship. Though I loved it, I really wanted to work on a smaller boat, a boat that held fewer guests where I could give a more personalized guiding service, have more contact with the guests and get to know more about their interests.
Ecoventura seemed to be the ideal company to work for. I did not only find what I was looking for, but also a company that is committed to follow the same philosophy as the National Park when it comes to conservation. It is easy to work in a company that respects nature and its environment. Ecoventura is not only compromised with the park, its flora and fauna, but also with the community. I feel I work for a company that is on par with my interests for the Galápagos.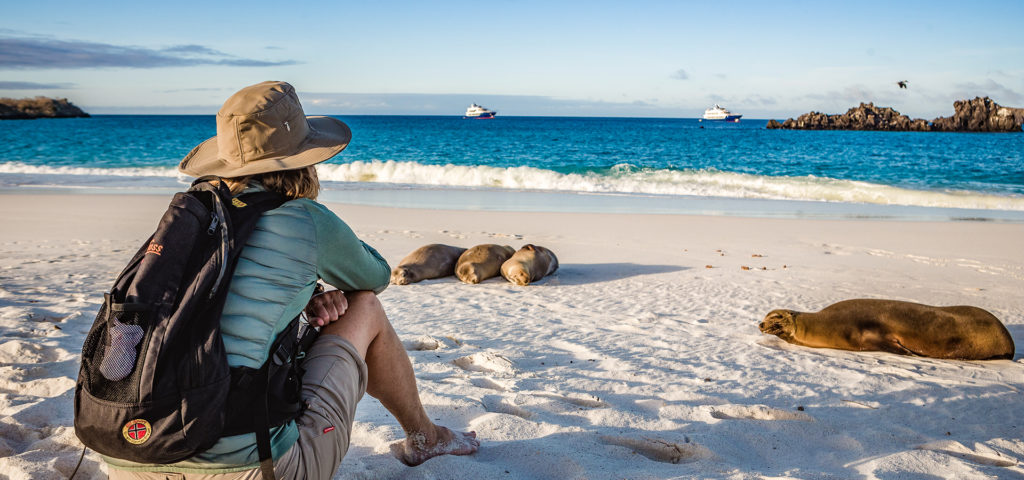 How long have you been in this role?
I began guiding in 1993, for Ecoventura in 1996, yet I left the islands for eight years to raise my two children. I have been guiding a total of 20 years.
What is a typical day like for you?
My typical day will vary depending on the location I am at. I work in Galápagos, but I live in Guayaquil.
In Galápagos the day will start between 6:30am and 7:30am. Breakfast is the first thing on the schedule, then a visit on land for a couple of hours, return on board and prepare to snorkel for an hour. We then come back on board for lunch, rest for a couple of hours. We then take a second visit to land, come back, have a briefing and dinner. My days are busy while working, well, also at home with my children.
What type of clients and visitors are you normally working with?
Our clients are mostly from USA and Britian. They are highly educated and fun people with a passion and respect for nature.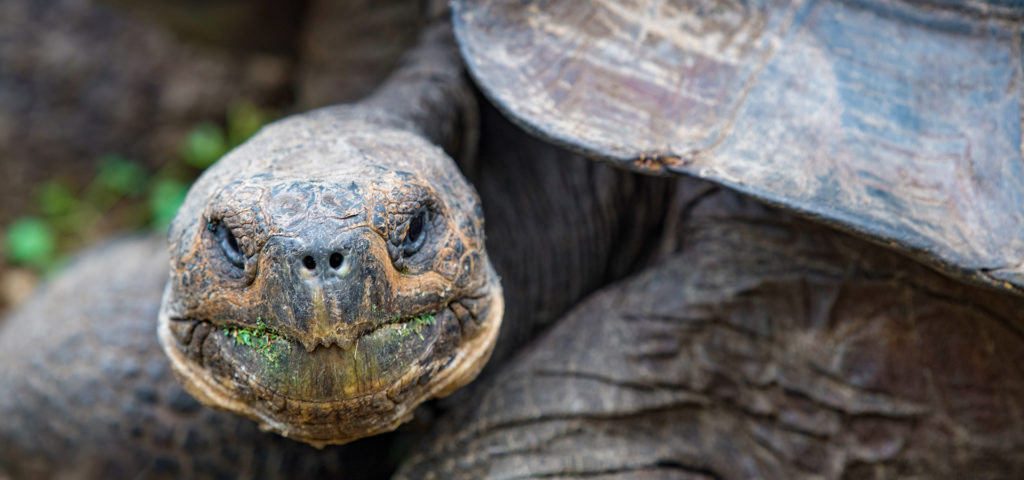 Your commitment to the islands is inspirational. Tell us what motivates you?
I have had the opportunity to compare Galápagos with other areas of our planet. I feel pride to know that the Galápagos National Park serves as a role model in National Park management around the world. I took an eight-year break from the islands. This led me to understand that although the number of visitors had multiplied a few times during my absence, the islands were still intact. It is not a matter of lowering the number of visitors, it is a matter of having a serious, responsible and strong park management to restore and maintain the islands as pristine as possible, it is a reality. The commitment of the park motivates me to be a part of this mission. I want visitors to go back home with a different mindset on everyday living, to adopt a conservative way of consumption; from avoiding plastic, minimizing electric usage, not to waste water and others ways to help the restoration of our planet.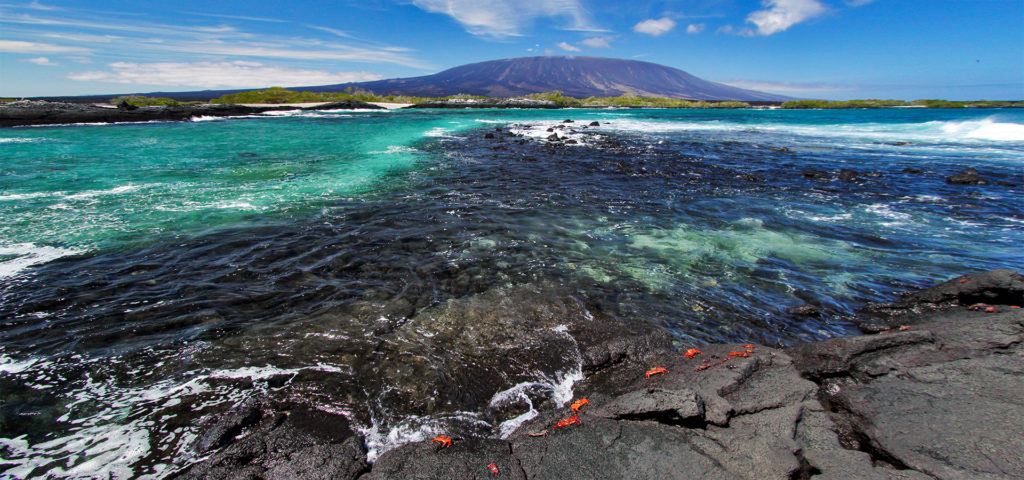 What is something that would surprise most people about this region?
Over and over again visitors are surprised of the proximity to the wildlife. Galápagos is one the very few places where the wildlife does not reject nor approach humans in a defensive way. Animals are respected, after all, they are in their natural habitat. The respect we pay to them is rewarded with their naive behavior. They do not react to our presence as we have never interfered with their behavior and environment. We keep a two meters distance from them, as you see, the social distancing has been practiced here long before everyone else has been doing it.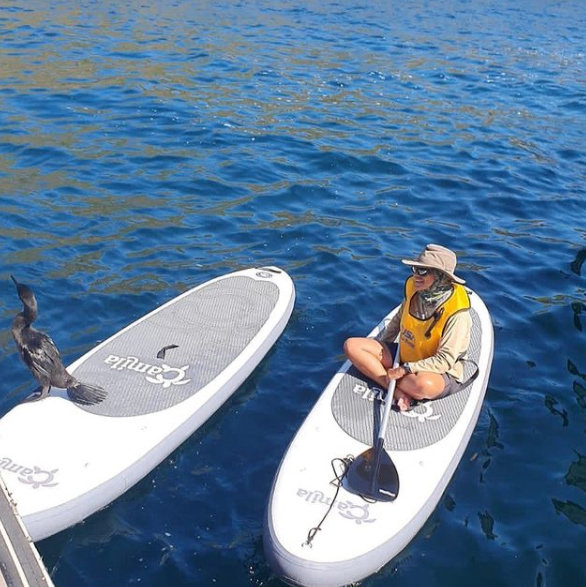 Coming Soon
In 2022, Origin & Theory by Ecoventura will debut Evolve, the company's third luxury expedition vessel, offering travelers the most sustainable and fully upgraded fleet within the destination. To learn more about Ecoventura's conservation efforts, please click here.