Out of Office Spotlights Pioneers Who Have Decided to Pursue Their Passions Beyond the Typical 9-To-5 Job.
Back in 2000, Time + Tide was one of the first Zambian safari companies to employ a female guide. This luxury operator supports Conservation Lower Zambezi and has an entire team of women on the frontline protecting Zambia's wildlife. Women in conservation are something very close to their hearts and this team is also a crucial element in guests' experience of Zambia and the regions.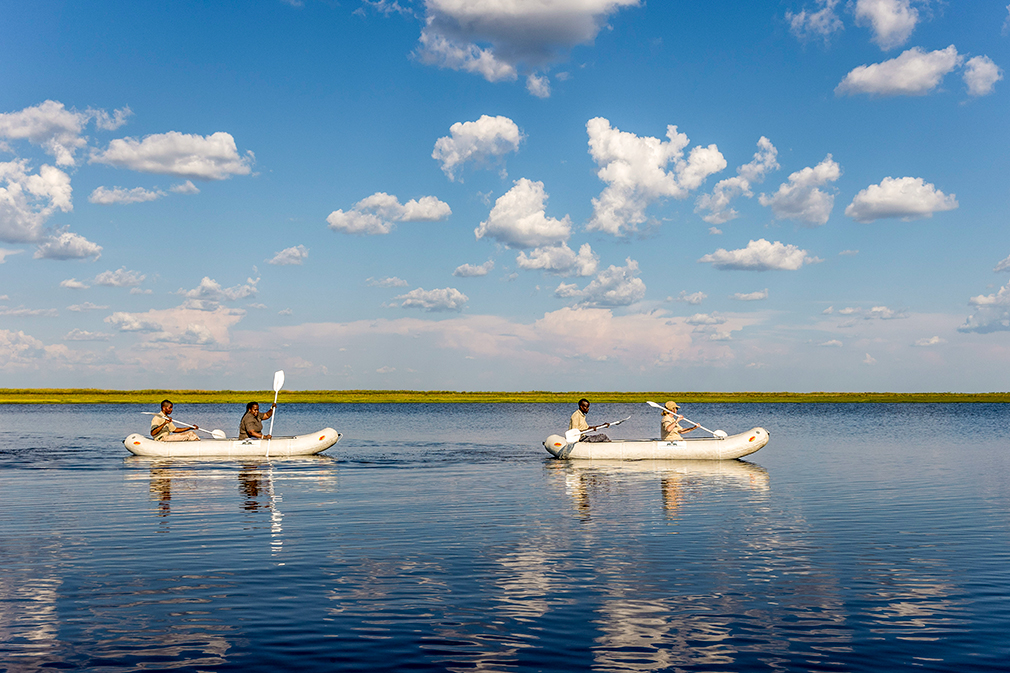 In the Liuwa Plain, one such pillar of the team is Namasiku Mutukwa who is from the Lozi tribe in Zambia. The Lozi people are the original tribe from this area and consist of more than 46 different ethnic groups, approximately 3,575,000 people. They are the only tribe in Zambia with a King instead of a chief and they hold an interesting ceremony once a year called the Kuomboka Procession that is part of the Lozi culture.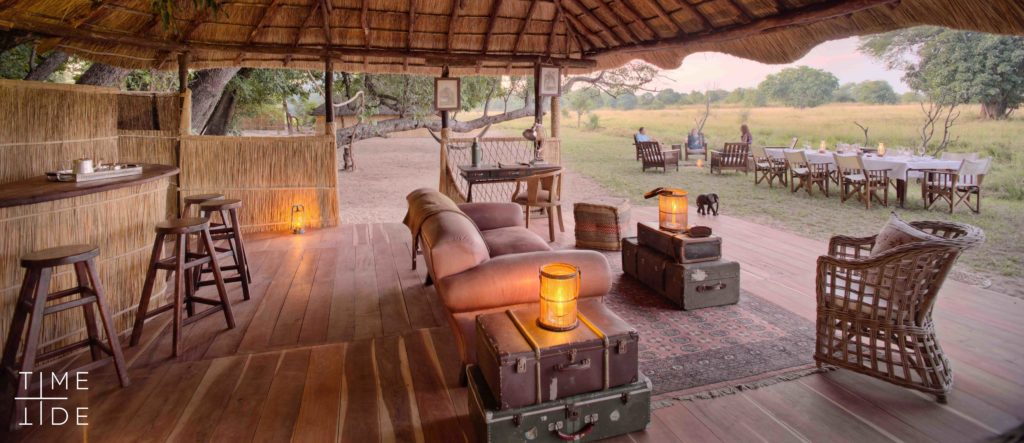 Namasiku ensures that guests get an understanding of the Lozi culture through the ​instruments played in the lodge, to guests observing fishing that is done with a spear today as it has been done for generations. This camp is named after King Lewanika of the Lozi people, who proclaimed Liuwa Plain a protected area in the early 1880s, making it one of the earliest national parks in Africa.
Namasiku, who is a mother of two, has worked in the hospitality industry for 11 years. Her first-born daughter is a medical doctor and her son is a Civil engineer. As part of our coverage for International Women's Month, we wanted to shine a light on Namasiku, her special plight and take a closer look at her day in the life at Time + Tide.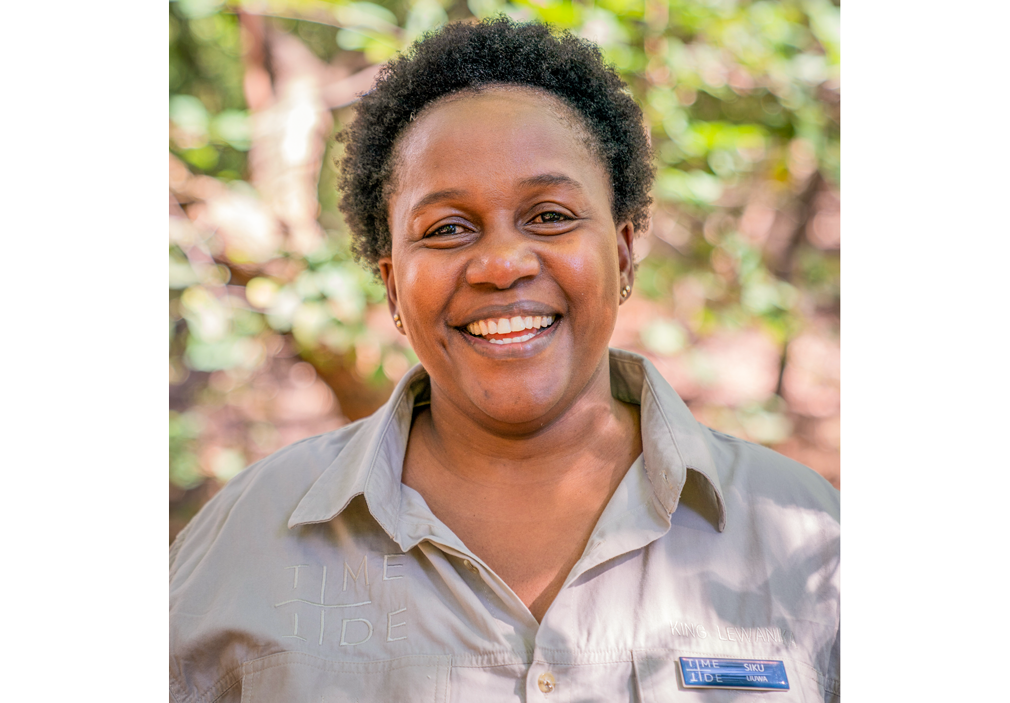 How did you land this dream job in Zambia with Time + Tide?
My love for Liuwa would be the old adage, 'Love at first sight.' The Liuwa plains is the most unique place I have ever worked. It has the most stunning views from sunrise to sunset and season to season. The birdlife is amazing and the plains are breath-taking wide-open spaces, you can literally be in a place where there is 360 degrees of space and absolutely nothing in sight.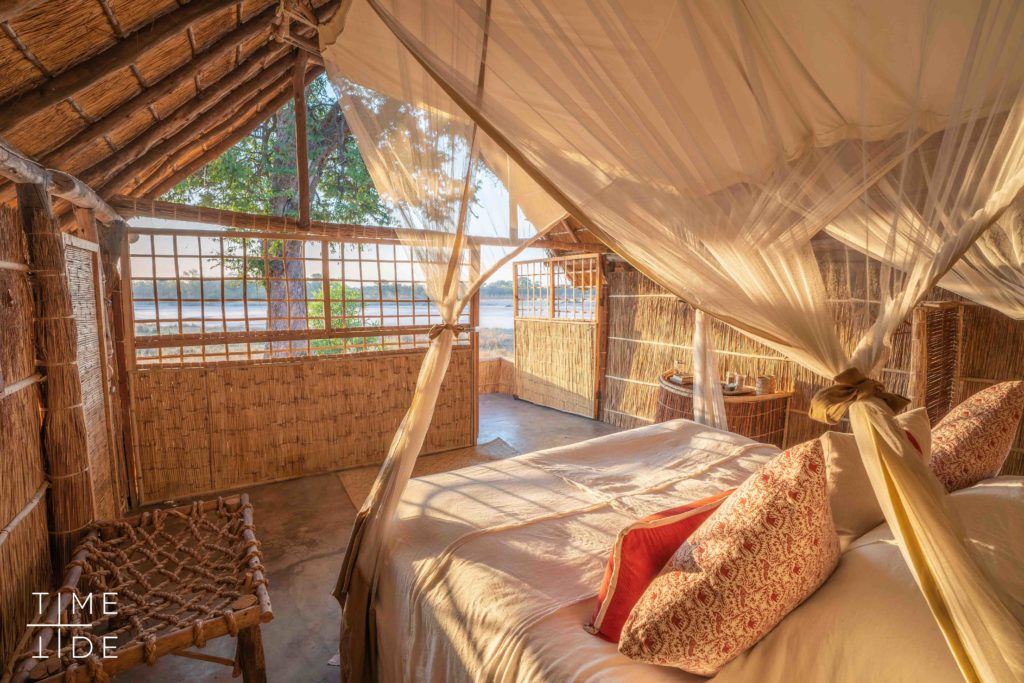 I was introduced to Time +Tide by Flossy who is Time + Tide's camp manager in the Lower Zambezi. Flossy told me there was an opening where I first worked for Time + Tide in the South Luangwa, and I jumped at this opportunity and took a step to leave city life in Lusaka where I was working. Arriving at camp in the South Luangwa was my first bush experience at Time+Tide Kakuli and it was very special to me as it's where I gained experience in the bush and learned so much from the team around me.
I was so excited at the opportunity to be offered the role to manage the lodge Time + Tide King Lewanika, as this was taking me back to my roots and my homeland of Western Zambia.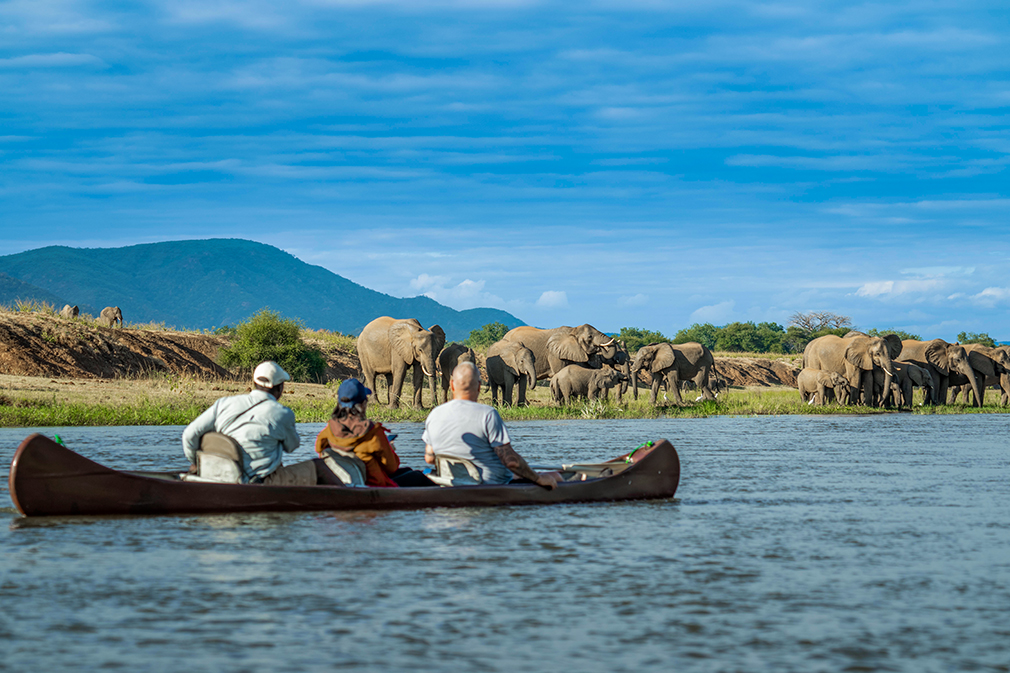 Did you always know that you wanted to help protect the local wildlife?
Yes, I did from a very young age! I grew up on a farm and have always loved animals & birds. We kept free range chickens and cattle and have never believed in caging animals. When this opportunity came, I never hesitated because I had never experienced living with animals in their natural habitat and being a part of their conservation.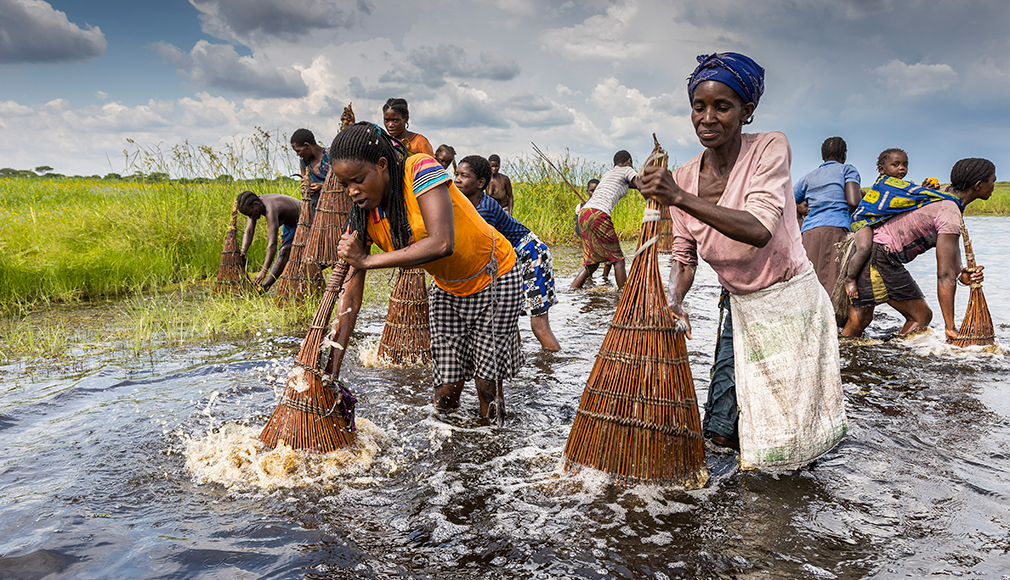 How do you practice the traditional Lozi fishing methods?
The Lozi fishing methods are a marvel to watch, we have the traditional fishing basket methods where funnel like reed baskets are placed in shallow water and the fish swim into the basket through a small opening and get trapped.
The famous traditional spear fishing is a method where the fishermen & women wade through deep waters and skillfully throw and aim at fish using traditional spears, this method is specifically used for the fishing of the delicious catfish.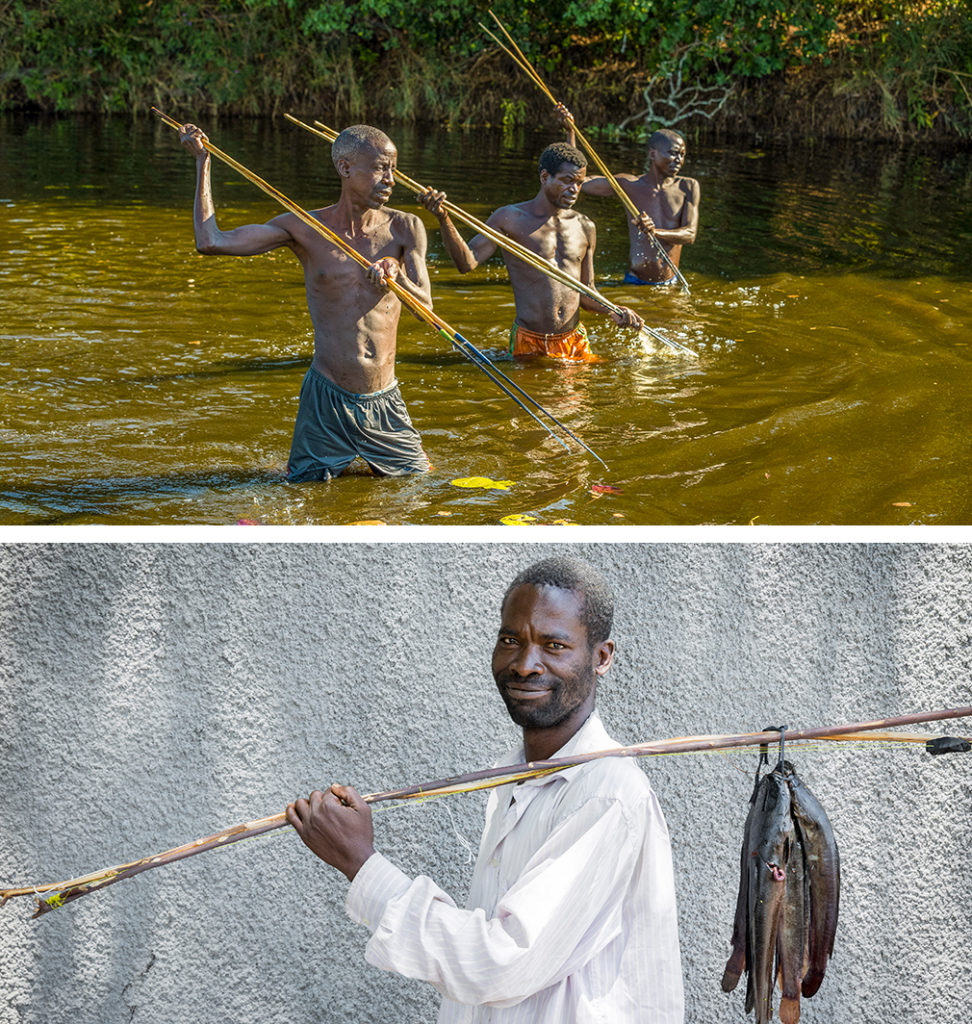 What is the most unusual or interesting part of your day?
The most interesting part of my day is when the lion pride decides to relax right near camp. One early morning when they wandered through camp and I had to dash into the tent and wait for them to continue on their way past. My heart raced a million miles an hour but how wonderful to be so immersed near nature and witness such a sighting.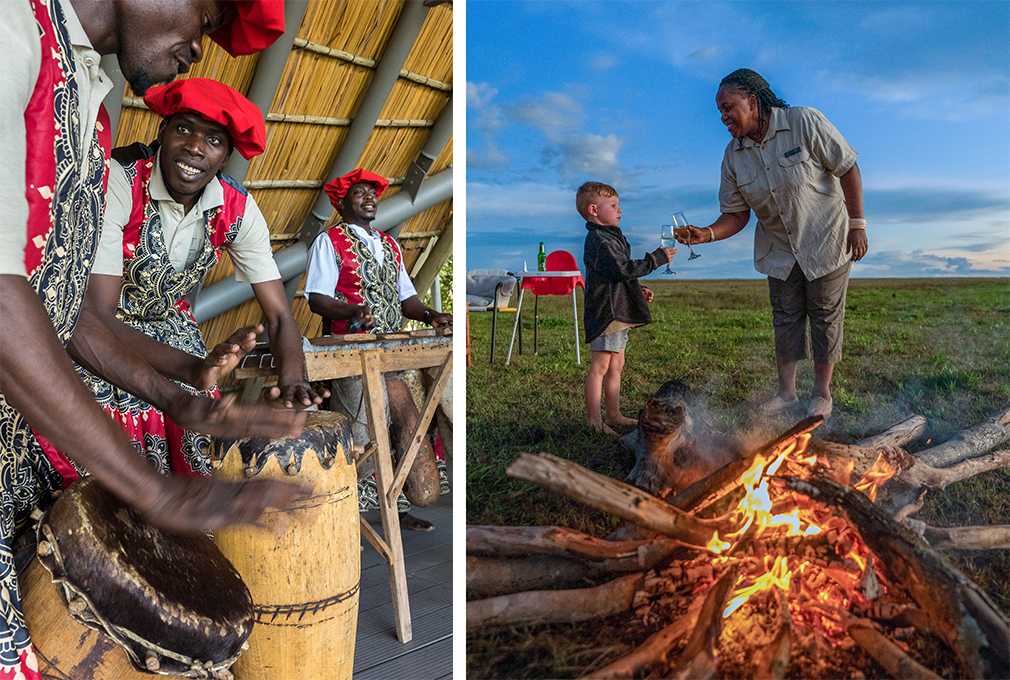 Tell us about the Liuwa Plain ceremony Kuomboka Procession and why it's important to you.
The Kuomboka ceremony is held at the end of the rainy season in March-April and celebrates the movement of our King on a huge wooden royal barge paddled by 100 men from his first place in the Barotse flood plains on the Zambezi River to his second place in Lealui on higher ground. It is a flamboyant ceremony that every Lozi looks forward to as it symbolizes our culture and tradition. It is very significant to me as a reminder of my ethnic background and gives me so much joy to witness a ceremony that has been preserved for over 300-years and It is also a tourist attraction that showcases our rich Lozi culture.