Over the past decade, there has been an increase in women traveling solo, along with blogs and travel sites that specialize in tips and top spots for individual pursuits while helping make the transition from dreaming of a destination to posting your first selfie after landing. Some travelers like to push themselves outside their comfort zone, but this can sometimes be dangerous. As part of International Women's Day and Month, we wanted to shine a spotlight on top tour operator, Explorer Chick, and founder of popular blog, Dame Traveler, that both speak to the solo female travel industry while offering advice and a sense of community.
Dame Traveler
Nastasia Yakoub has dedicated her life to finding simple narratives that transcend borders, cultures and time and help to empower women. "I chose the name #dametraveler because we wanted to exemplify strength, fearlessness and courage. When a female travels solo, she throws caution to the wind and she trusts the universe to protect her while she uses her instincts to make smart decisions."
Yakoub launched @dametraveler in 2014 while transitioning from a nurse to a full-time traveler, entrepreneur, photographer and author. The intention of her blog was to break molds and challenge convention, while seeking to represent and empower women in a myriad of ways, mostly related to travel.
Her efforts have resulted in a well-known and respected female-identifying travel community on Instagram. Yakoub has traveled to over 65 countries and shares these journeys, along with experiences of other women in her community with the world. Her goal is to continue the commitment to help women step outside their comfort zone and see more of the world. We contacted her for some insights.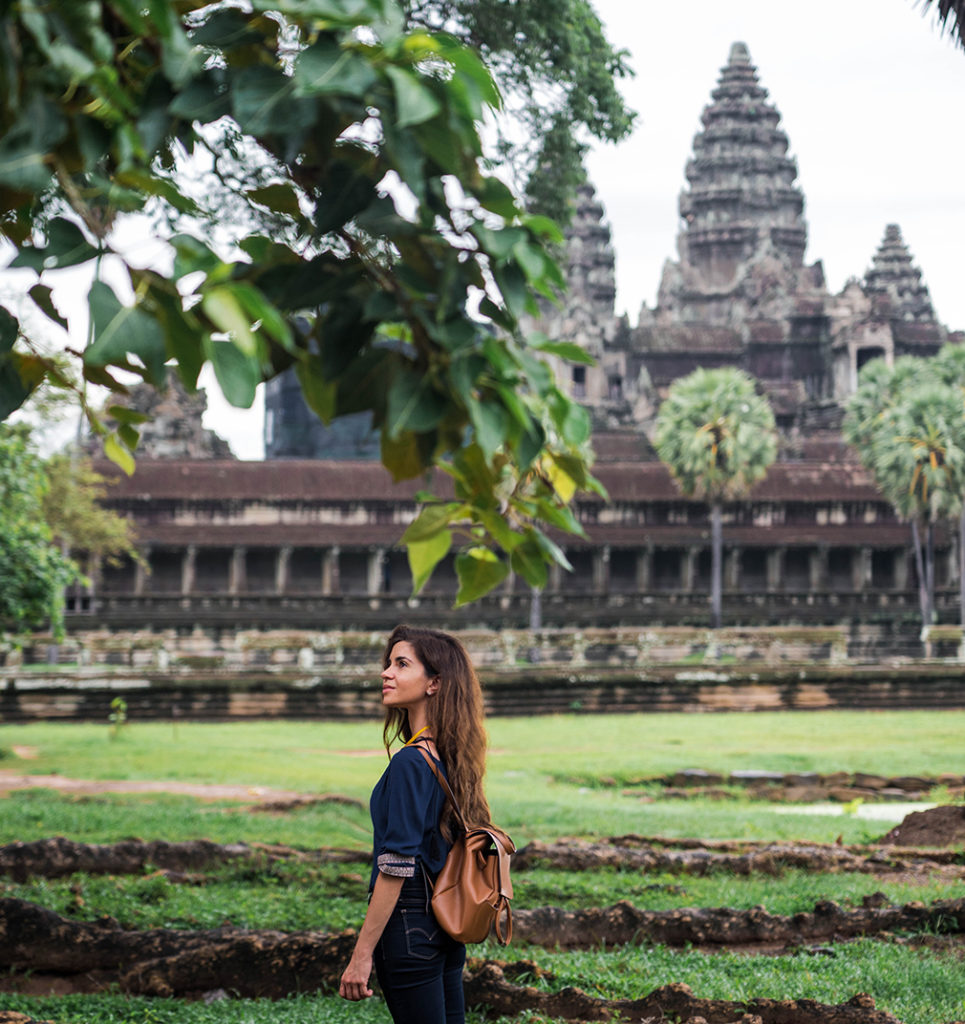 How do you think the solo travel market for women has changed since you started the company in 2014?
It's more common for women to travel solo now which is great! it's progress. Women aren't as afraid anymore to plan an adventure solo. There are also so many great companies that target solo travels and plan group trips for like-minded people and other solo travelers. There are more options now, such as Intrepid.
What are some of the destinations women are traveling to solo now that the world is opening up?
All of Italy, Lisbon, London, New York City, Barcelona, Charleston, Singapore are just a few of my favorite solo travel-friendly places.
What is the best piece of advice you could offer a woman embarking on her first solo venture?
Plan for safety and potential mishaps ahead of time. The world is a different place than it was pre-pandemic and covid restrictions and entry rules are different everywhere so do your research to save yourself the headache. I also carry a SimpliSafe handheld alarm with me to keep me safe. Also, if the thought of traveling alone is daunting but you really want to do it, start small. Don't feel pressure to jet off to somewhere far-flung and exotic. Some of my favorite trips are long weekends in nearby cities on the East Coast outside of NYC. The more you travel, the more confidence you will have.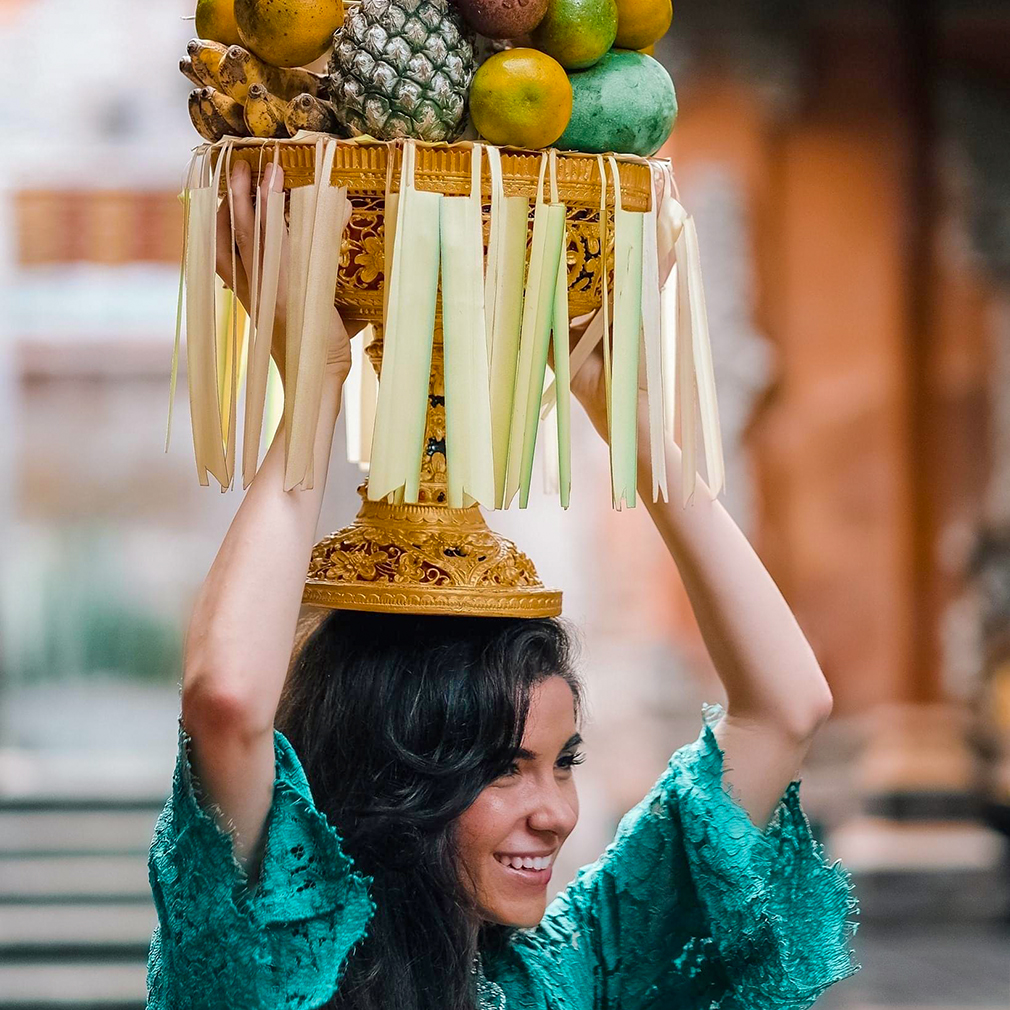 Where are you headed next or what place are you excited about visiting this year?
I just got back from a month-long trip to Portugal, Istanbul and Spain. It was a beautiful trip. I'm headed to Fiji in the spring.
For more tips, check out Nastasia Yakoub's, book Dame Traveler: Live the Spirit of Adventure or the advice section on her site.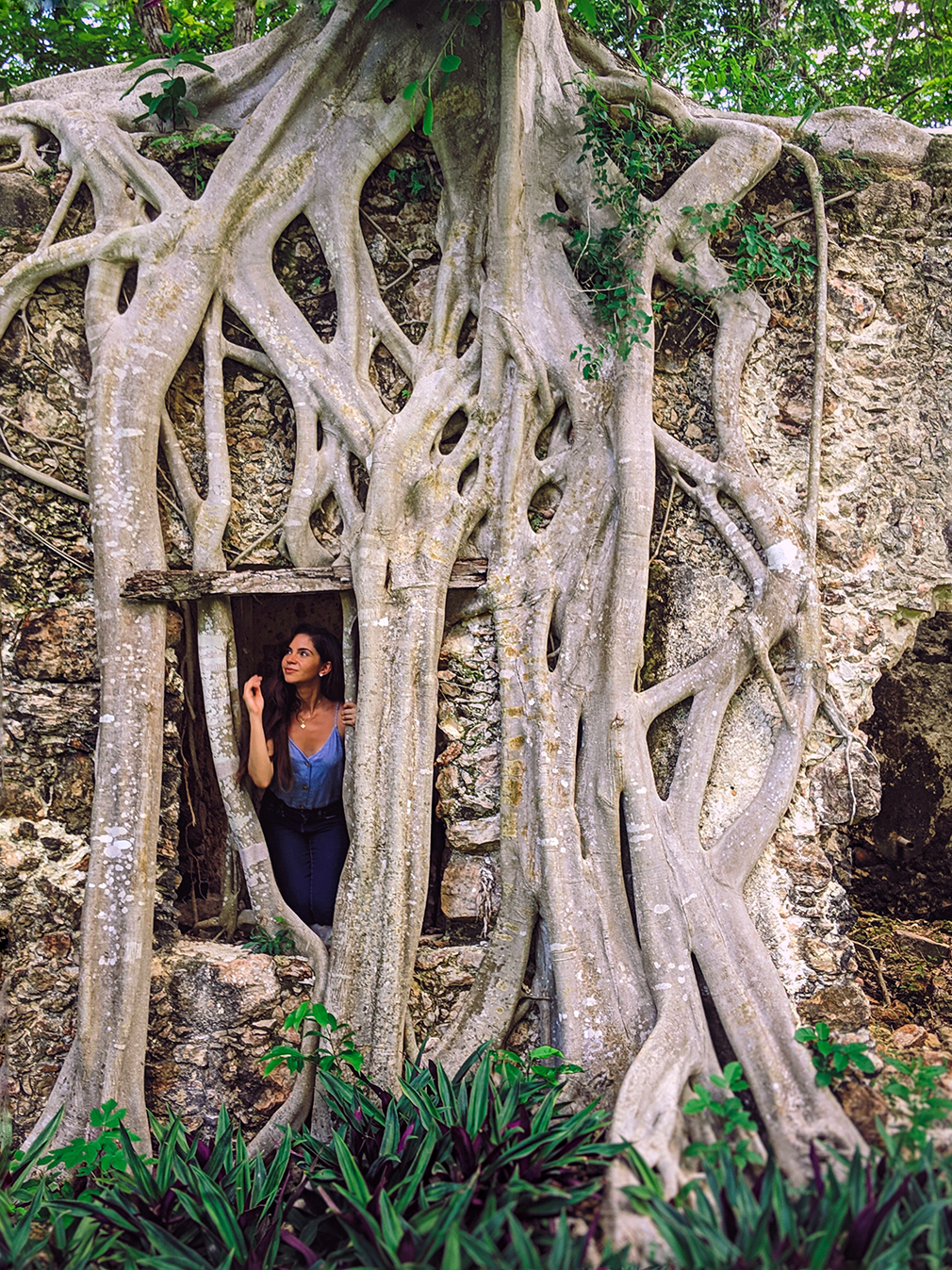 Another blog we recommend, She Travels Alone, aims to help women all around the world to overcome fear and anxiety to travel solo which is a powerful experience for women to get more self-awareness, gain leadership skills and network internationally.
Through a series of short-stories, "She travels alone" tells the fictional adventures of Litz, a woman traveling the world solo. Litz is never fully described so that she can represent women of all ages and nationalities. Every location mentioned is real, such as hotels, cafès, restaurants and activities.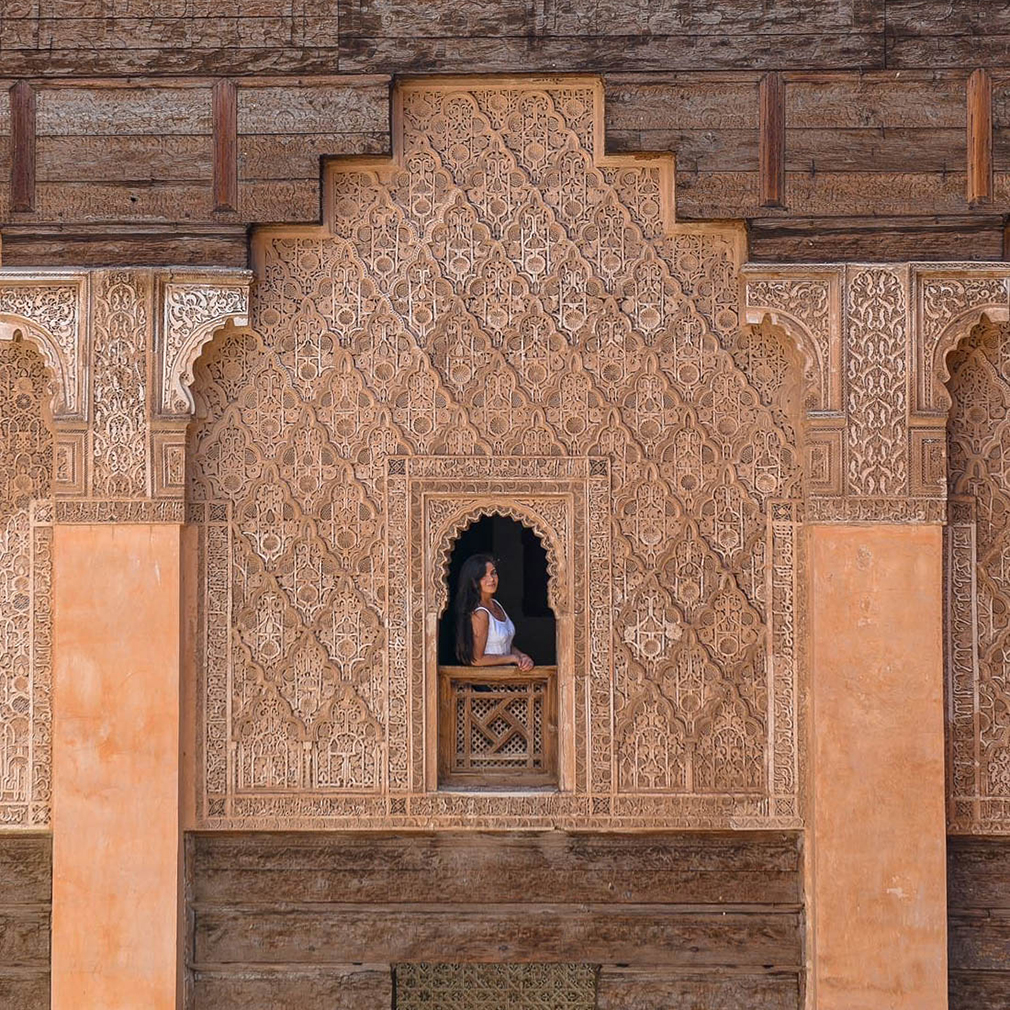 Let Someone Else Do the Heavy Lifting
If you would rather not just fantasize about a solo adventure (though a healthy dose of that is fine, too) look into Explorer Chick and their self-described "kickass outdoor adventure travel tours." Founded by world-traveler Nicki Bruckmann after a divorce, this company will book everything from a local day tour to a weekend road trip or a bucket list journey of a lifetime with a personalized itinerary just for you or a small group of like-minded travelers. The goal is to help women live their best lives – so why not start with a trip? We contacted CEO & Founder Nicki Bruckmann for some advice and tips.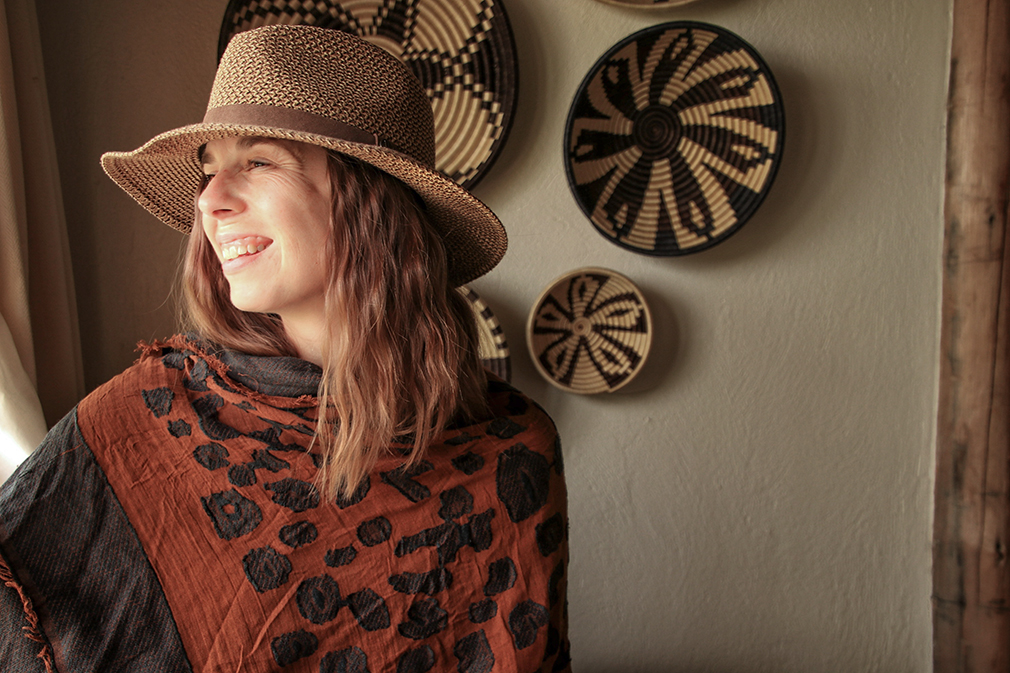 How do you think the solo travel market for women has changed since you started the company?
When I first started Explorer Chick in 2014, you couldn't swing a dead cat without hitting a women's yoga retreat or spiritual workshop. These types of traditionally-transformative trips dominated the women's travel space, but that's not every woman's jam.
In recent years, more companies are recognizing that women want more than a yoga retreat or soft adventure. We want to be challenged physically, to discover our edge. Some of us want to carve out a space for ourselves in the outdoors. To empower ourselves to become that super cool woman walking through the airport with a massive, dusty backpack on her back – yeah, we've all seen her and wondered what cool shit did she just get into?
There's been a massive spike in adventure travel offerings for women since about 2018. The big operators are including women-specific tours in their lin- ups. Facebook is riddled with women's groups dedicated to every region and outdoor activity in the world. Women's adventure travel is here and it's not going anywhere!
What are some of the destinations women are traveling to for adventure now that the world is opening up?
Women are continuing to explore their own backyard or the United States. You don't have to travel abroad to have a transformative experience or enjoy something new. We're incredibly lucky to easily explore a country with immense diversity from landscapes, cultures, history, and food. The United States has mountains, beaches, canyons, badlands, plains, incredible National Parks, forests, far-flung small towns, and some of the best cities in the world. Plus, there is not language, currency, or entry barriers. There's a reason the road trip is a classic American vacation and more women are packing up their cars or campers.
Explorer Chick is experiencing record-breaking bookings for our international destinations. Jordan, Belize, Galapagos, the Inca Trail and Machu Picchu, Iceland, and Croatia have all been top destinations for our female travelers. As new countries slowly reopen and intrepid travelers trust that they'll remain so, you're going to see a surge in tourism. First, the solo travelers with an adventurous side, small group adventure travel, and slowly the more leisurely travelers as indoor tourist locations reopen without or limited restrictions.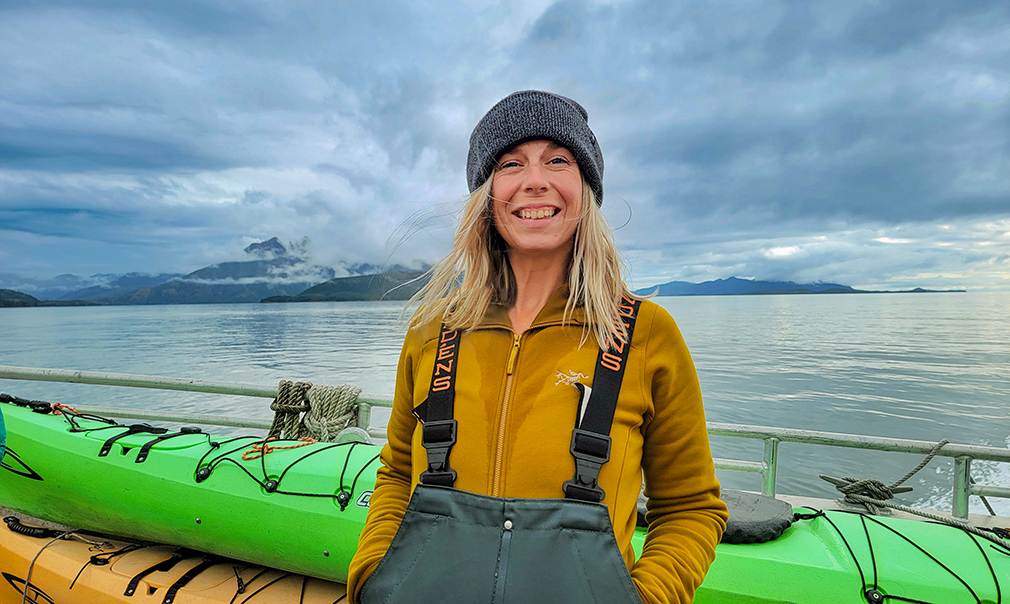 What is the best piece of advice you could offer a woman embarking on her first solo venture?
Put the phone away. It's too easy to use your phone as a crutch to avoid awkward social situations when traveling solo. Instead of sitting down to eat at a restaurant solo and immediately opening your phone, keep it in your bag. How can you be available for encounters, experiences, lifelong stories with your nose in your phone? You're not approachable. Instead, look around, make contact, sit at the bar, try saying, "Hi, my name is….." to a stranger seated next to you.
Smartphones are essential for life in the modern age. But they can also be a shield to being present and your experience. I like to keep mine on Airplane mode and keep Wifi passwords a mystery when I'm out and about. The world will go on and I can always catch up back at my hotel.
A Few Practical Tips:
Download offline maps of the places you'll be visiting starring specific destinations.
Share your itinerary with trusted friends and/or family.
Allow someone to track you with the Find my Friend app or Google Maps (Free) while traveling. I share my location with my best friend with Google Maps. She doesn't track me actively. It's so she knows where I am or was in case of an emergency.
Purchase a SIM card – whether in-country or in advance online if available – or opt for an international plan.
Stay in hostels or lodging that foster community with gathering areas, kitchens, and even available tours for booking. Some of my best travel experiences are because of the people I've met along the way and often I meet them where I'm staying.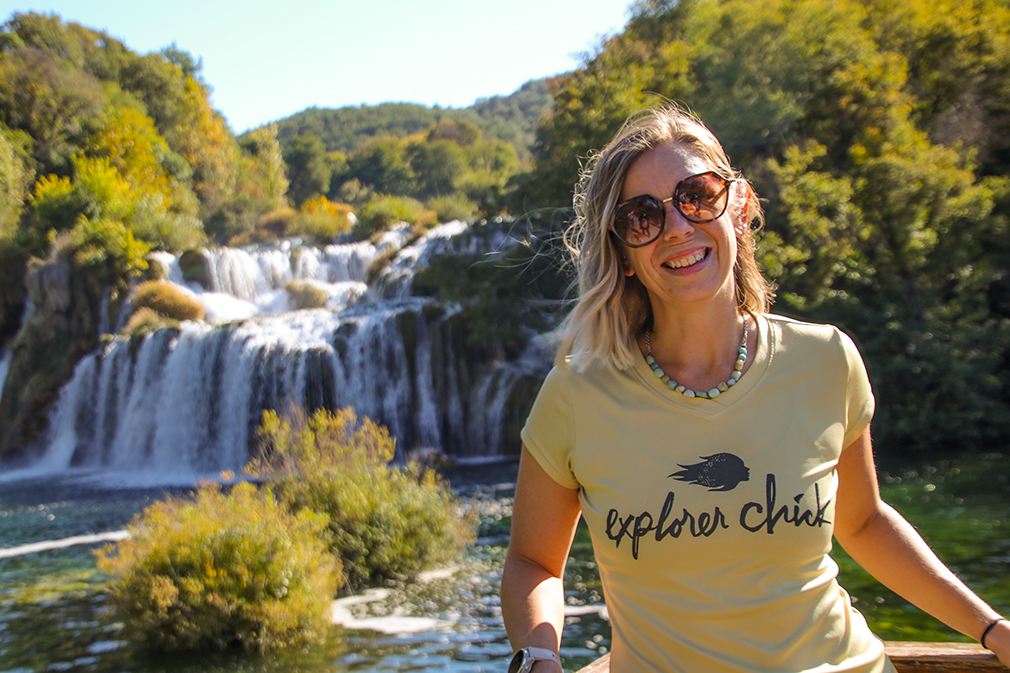 What about safety?
Women-only tour operators are providing a safe space for women to test themselves while completely supported by their newest best friends. (Travel friendships transcend normal friend protocols).
Keep in mind that safe doesn't necessarily mean from predators and crime in unknown areas. That's rarely the reason women choose women travel specifically. Any tour operator provides you safety in numbers with professional expertise. Instead, it's the sense of safety being in a strong community of women. It's an emotionally safe space for mindless wandering. A chance to test yourself and BE yourself with lots of love and zero judgment. We are more likely to push ourselves harder, and less afraid of failure when in an all-women's group. It takes away the pressure to perform and allows us to just be.
That's the undeniable freedom that manifests itself in big laughs, deep conversations, sheer silliness, and overcoming fears when you have your girls with you. It's pretty freaking special. And the world is recognizing it.
Where are you headed next or what place are you excited about visiting this year?
It's not next on my travel list for this year, but later this summer I look forward to returning to Peru to join our Explorer Chicks on our 10-Day Cordillera Huayhuash Trek. I first traveled to the area in 2019 and instantly fell in love with the city of Huaraz and the surrounding big mountains. The scenery is mind-blowing and the hiking top-notch. I am very much looking forward to a memory card maxed out with memories and challenging myself on a high-altitude trek.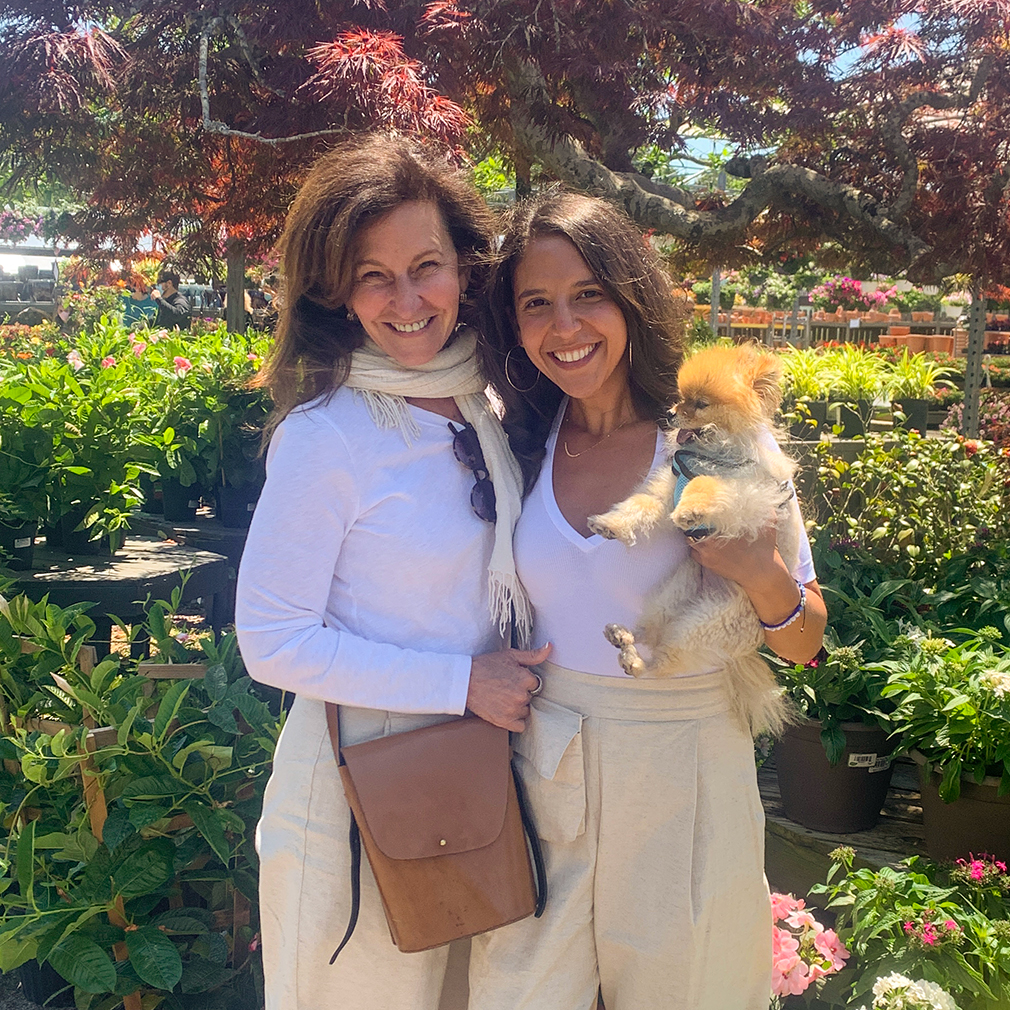 Other tour companies that specialize in women traveling together or solo:
Femscape is a mother-daughter duo that organizes small group trips for females around the globe from Morocco to Greece.
REI Women's Adventures leads expeditions on South African safaris, along with retreats in California, Oregon, and New Hampshire.
Australian Women Travel might be based down under but they lead small trips (with about eight women) all over the globe.
Wander Womaniya is a women's club that organizes trips for girls traveling alone in India and Europe.