Spain recently joined the growing list of European countries that are welcoming tourists and the only requirement for U.S. travelers is they will need to fill out a health questionnaire prior to boarding a flight.
With that being said, there are new events to discover and places to stay in Madrid and Barcelona, including a few Gaudi-designed homes now on Airbnb. Along the Mediterranean coast and Ibiza, new retreats are popping up that go hand-in-hand with wellness, a long Michelin-starred lunch and a siesta before happy hour. What's not to love about Spain?
If you're looking for state-of-the-art gastronomy and vinotherapy alongside cutting-edge art and architecture, Spain has been stealing the spotlight from other European countries since before the pandemic. Here are a handful of not-to-miss experiences along the way.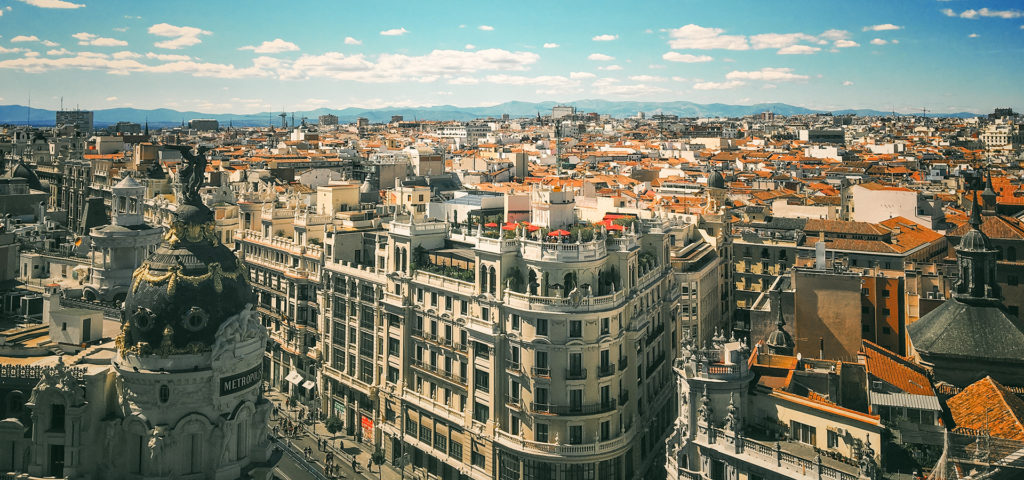 Arts and Culture in Madrid
During July and August, the 37th edition of the Veranos de la Villa cultural festival in Madrid will return a diverse and accessible line-up.
This year's festival will be hosted by various spaces across the city, from the Conde Duque Cultural Centre to new venues including the San Isidro Secondary School, Spain's oldest educational center.
An unmissable date with more than 50 events from the worlds of music, performing arts, dance, circus, cinema, zarzuela, fashion, illustration, and gastronomy, this year also welcomes the guest country of the Republic of Korea.
The world première of Bounce by Circa at the Juan Carlos Park, Pitingo's tribute concert to Peruvian singer-songwriter Chabuca Granda will mark the bicentennial of the Independence of Peru, and the performance by the Slovenian National Theater Operaand Ballet Ljubljana to celebrate the Slovenian Presidency of the Council of the European Union in the second half of 2021, are just some of the highlights this year.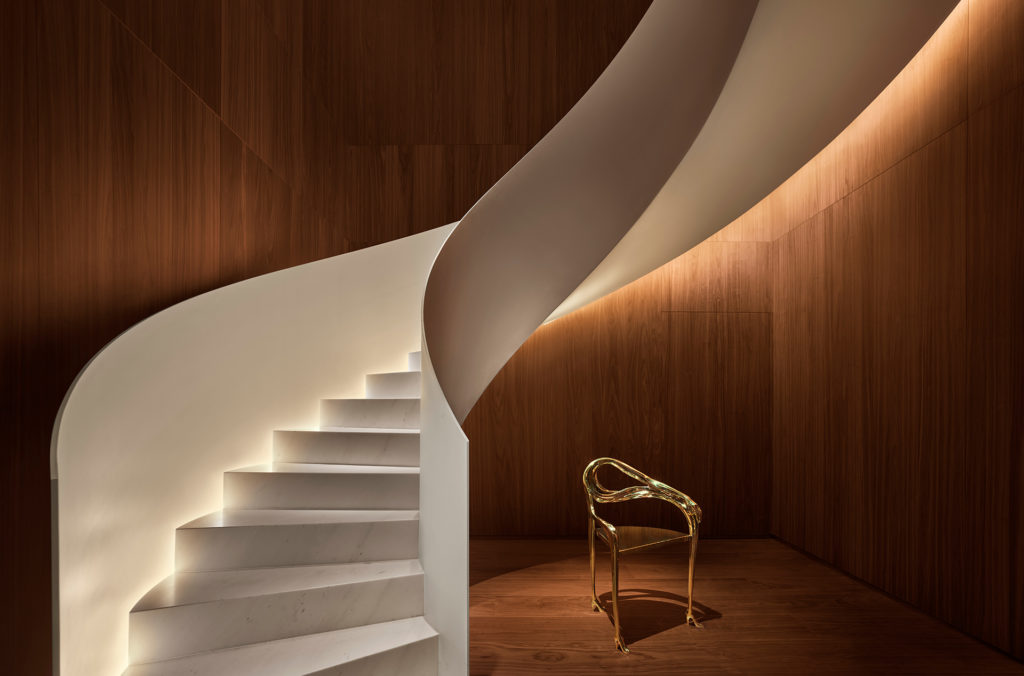 Airbnb Designed by Gaudi
For architecture buffs, you can now stay in a historic mansion built by Antonio Gaudi in 1912. The property has been renovated and modernized but it's also located in the center of town within 15 minutes of the most picturesque and unspoiled beaches of Mallorca. And, also thanks to Airbnb, you can now stay in Gaudi's debut designed home.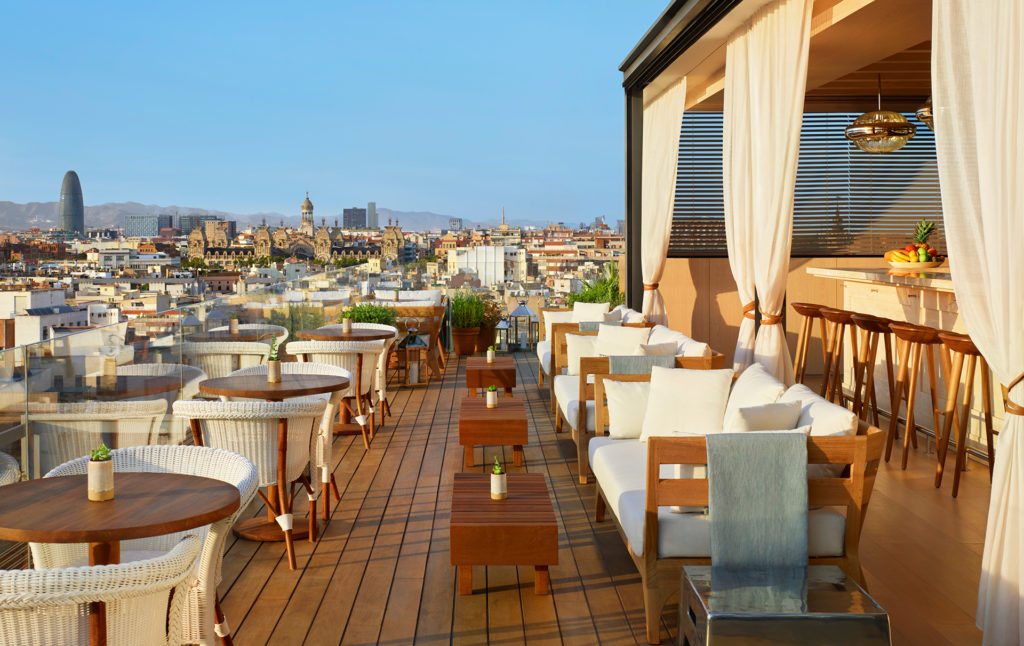 Barcelona Dining
Spain has been a driving culinary force in the food world ever since the holy trinity of Juan Mari Arzak, José Andrés and Ferran Adriá hit the scene and became globally recognized for acclaimed restaurants such as the (now closed) three Michelin-starred elBulli on the Costa Brava. Here gastronomy is a religion.
The Barcelona EDITION has reopened with a new Executive Chef Pedro Tassarolo, who is not only an alumnus of elBulli but hasreimaged the property's popular signature outlets, Bar Veraz and The Roof. Tassarolo also trained at Mugaritz in San Sebastián (one of the Basque Country top restaurants), and brings his personal experiences from around the world, and in a new twist, a focus on the flavors of Asia.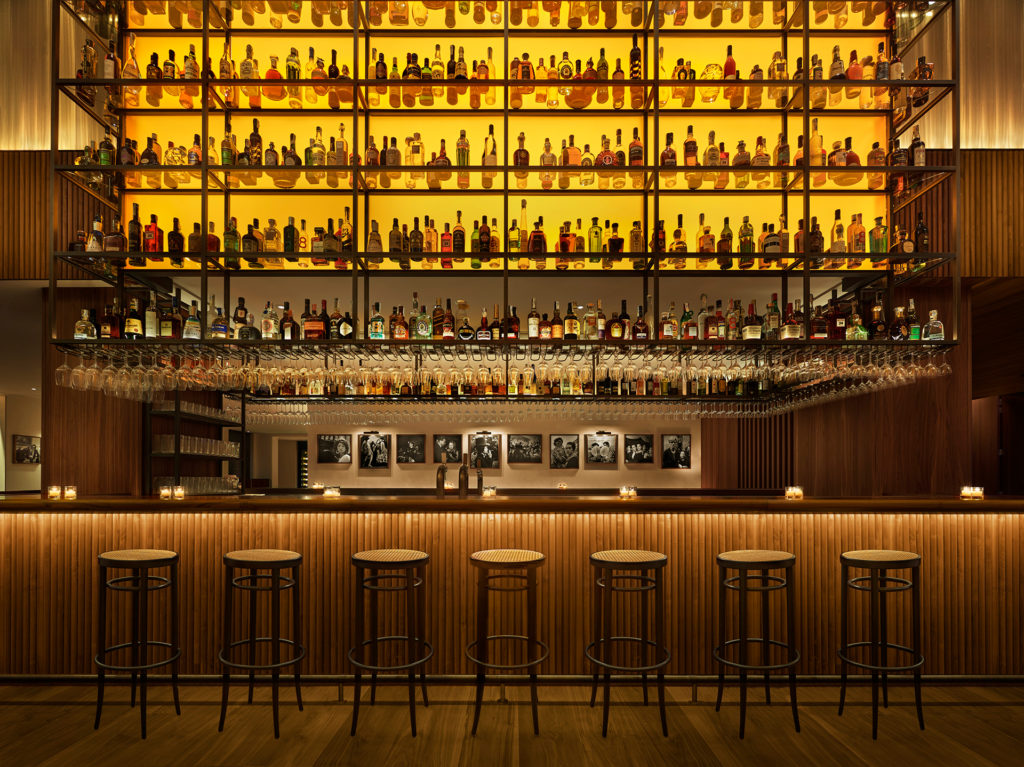 At The Roof the atmosphere is electric and inspired by Tassarolo's desire to evoke personal memories of traveling through Asia with friends. The menu pays tribute to the street food traditions of Japan, China, South Korea, Thailand, and Vietnam which is perfect for those famous long brunches that sometimes lead into sundowners.
Taking inspiration from Barcelona's hustle and bustle and sourcing his ingredients from the local suppliers at Santa Caterina market, the chef has transformed Bar Veraz into an unpretentious sharing plates eatery that pay tribute to more traditional Spanish and Mediterranean culinary bites.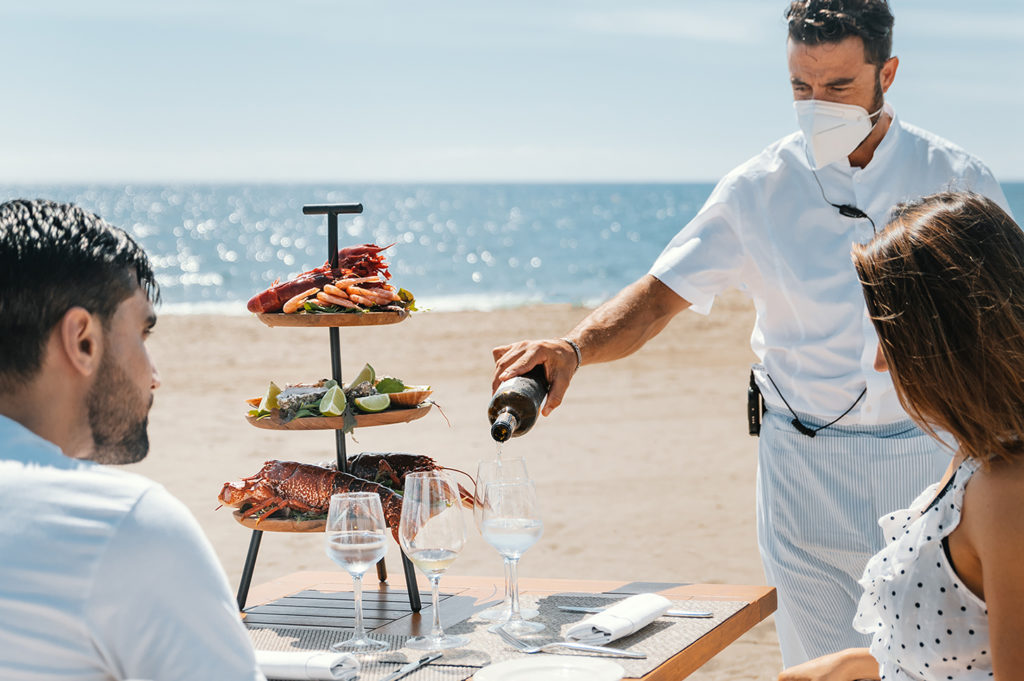 Wellness at Anantara by the Sea
Anantara Villa Padierna Palace in Spain has unveiled a new wellness program that includes golf and gastronomic journeys.
The resort near Marbella is welcoming back guests with a series of curated journeys and experiences centered on the traditions, flavors and rituals of Southern Spain. New mindfulness initiatives invite guests to live consciously and disconnect from the daily routine.
Start by a guided meditation while you cruise the coastlines on a sailing boat. Or visit a rustic finca and sample artisanal goat cheese under the stewardship of a shepherd. Fashionistas can descend upon the cobble-stone street charms of Old Town Marbella with a local photographer to create Instagrammable moments or head to the glamorous yachting haven of Puerto Banus with a personal shopper.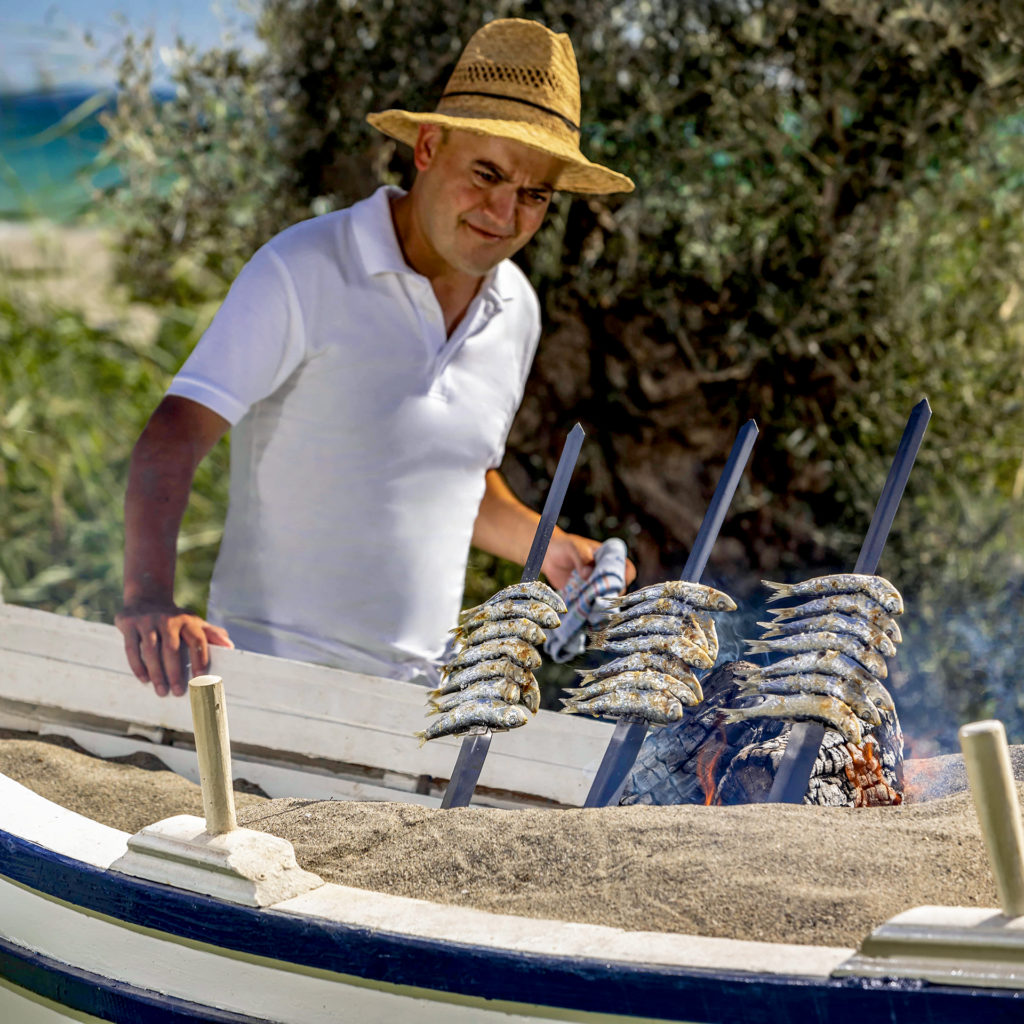 There is also a stylish new beach club, Anantara by The Sea, serving Champagne on ice to the beat of live DJs, flamenco shows and a menu by two Michelin-starred Chef Paco Roncero.
As part of the Marbella summertime lure, a jam-packed schedule features live music concerts, flamenco shows, cinema nights and boutique art shows.
Perfect for families, Anantara Villa Padierna now offers fun for all ages with activities such as kids' Spice Spoons cooking classes and in-suite pajama parties while the parents enjoy romantic dinners and Anantara Spa rituals. In addition, The Racquet Club is home to a kids' club along with both tennis and paddle courts and a croquet lawn.
Nestled in a small valley with a continually mild climate, Villa Padierna Golf Club is a golfer's paradise perfectly positioned for year-round playing. The prestigious club and academy envelop the property and is comprised of three 18-hole golf courses; Flamingos Golf, par 71, Alferini Golf, par 73 and Tramores Golf Club, par 65 offering golfers of all levels an elevated experience.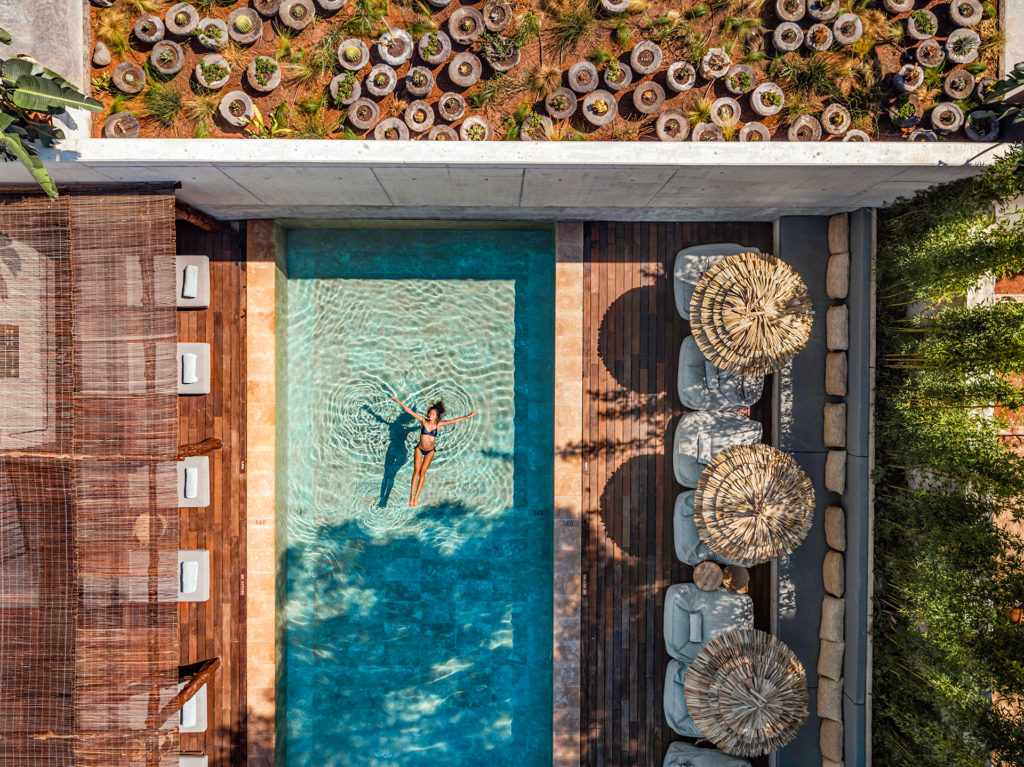 Low Key Ibiza
Usually associate with party villas, a new lifestyle brand is meant to change this Spanish island's reputation. OKU Hotels, has launched its collection of five-star hideaways with the opening of OKU Ibiza.
For their first foray into Spanish culture, OKU chose the fringe of Cala Gració bay, nestled in lush hills. One of the draws to this new soulful resort is it houses the island's largest pools – one of four swimming pools at the property.
With a focus on slower living and enriching experiences for the curious traveler, the hotel comprises 185 boho-chic guestrooms and suites, a standalone four-bedroom villa with private pool, two hotel pools (and a further semi-private pool serving the six swim-up rooms), two restaurants and an intimate spa.
Derived from the Japanese spiritual and architectural concept meaning "inner space", OKU focuses on understated luxury in destinations that captivate, with wellbeing practices that revive, and dining and music experiences that awaken the senses.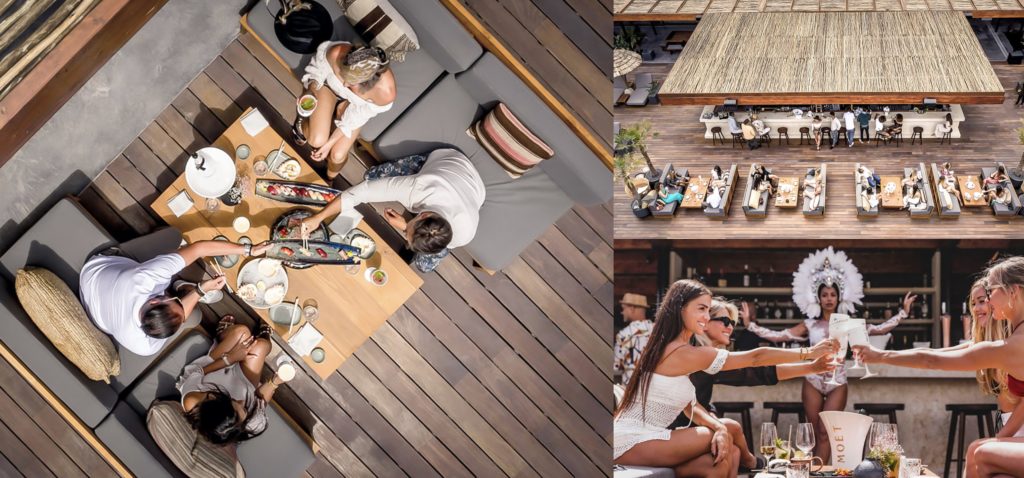 The debut of OKU Ibiza has joined OKU Kos, which soft-launched for a short season last year and opened with its full offering in May 2021. The look and feel of OKU Ibiza were designed by the in-house team, who has taken inspiration from the Japanese Wabi Sabi philosophy, which champions the connection to earth using natural materials. Principals of 'OKU' are brought to life through meaningful use of space, while making the most of natural light and shadows, meant to reflect the simplicity of beach life and barefoot living.
When it comes to dining, there are two main restaurants: destination dining at the OKU Restaurant and the poolside To Kima for casual fare. Both menus have been curated and overseen by Executive Chef Mark Vaessen, formerly from SUSHISAMBA.