The world is slowly reopening and so are some of our favorite Cyclades islands in the Aegean Sea. Starting on May 15th Greece re-opens for tourism.
Something new on Mykonos and Santorini
If you've had enough of isolation, Mykonos has a reputation as more of a party island beloved by jet-setting singles, while Santorini might be a cruise ship pitstop, it's much quieter and more introspective (especially on Oia side) making it perfect for a belated honeymoon. Fortunately, there is one hotel group that has captured both personalities perfectly and you can do a little island-hopping for a yin-yang experience at multiple resorts which also makes booking your trip much easier.
Part of Leading Hotels of the World, Katikies actually has seven 5-star properties spanning the two most popular islands of Mykonos and Santorini. The grounds and architecture are the perfect white-washed structures that blend seamlessly into the azure blue seas. Pure picture-perfect postcard bliss whether you are in the spa for a treatment or at a sunset dinner.
And, it gets even better. The hotel brand just launched a few new champagne bars on both island resorts in a partnership with Miraval rose (you know, the rosé wine owned by Brad Pitt and Angelina Jolie.) Fleur de Miraval is the first champagne house dedicated to rosé from the famous ex-couples brand and you can sip this while relaxing after your day out on the water or exploring the rocky islands. We honestly can't think of any better pairing right now.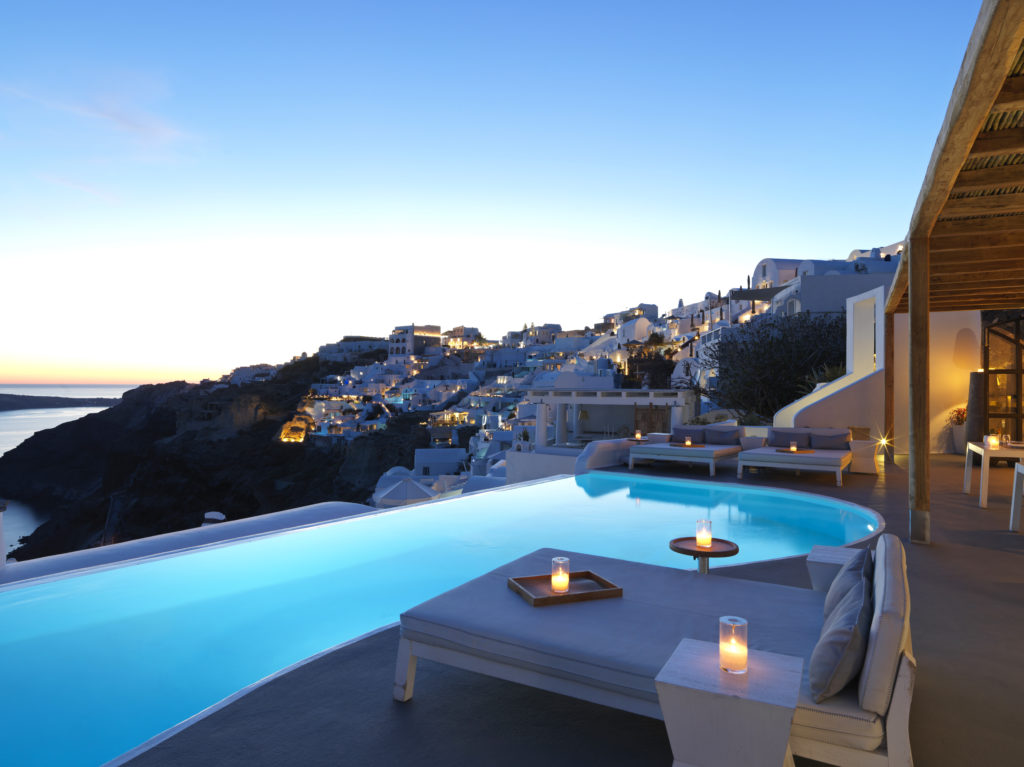 Under the Radar
Hidden away between the un-spoilt beaches of the Aegean coastline and the dramatic landscape of the Cyclades, The Rooster is the vision of one woman to create a destination retreat for the discerning traveler on the under-the-radar Greek island of Antiparos. This island embraces 'slow living' through sustainability, organic food, wellness, education and harmony with nature and the local community. If you are still craving privacy or traveling with a family or group, you can rent 17 individual suites, villas and houses of different sizes, each offering stunning views of the sea and private gardens with dangling bougainvillea.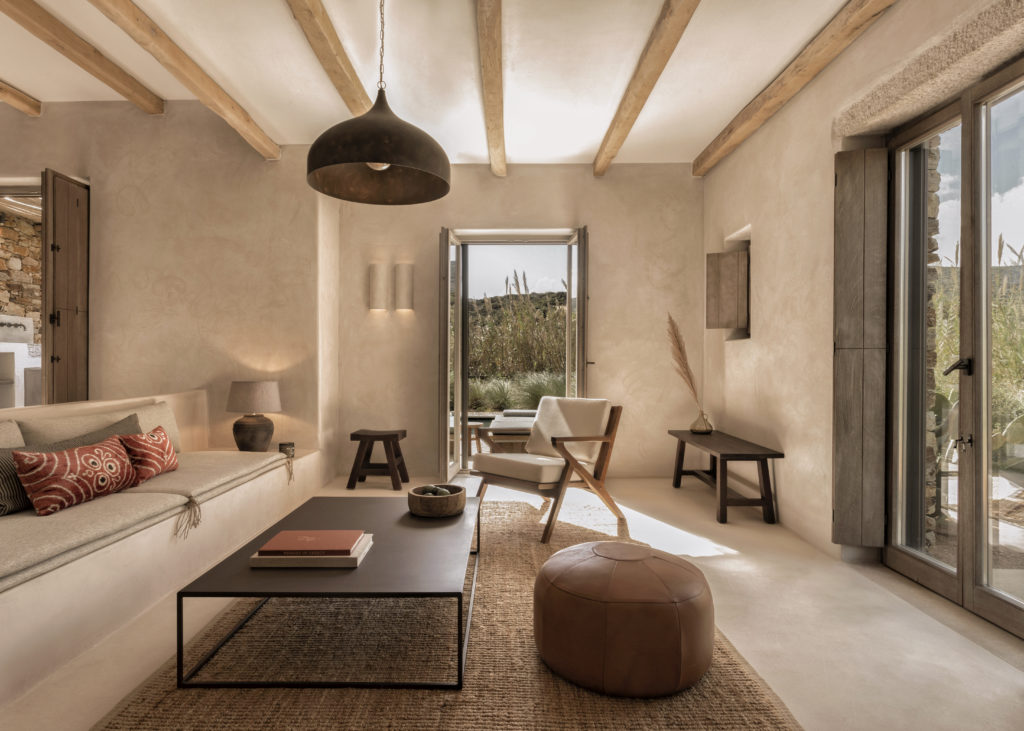 Hit the High Seas
The Swiss owners of Argentina's award-winning Entre Cielos Wine Hotel + Spa in Mendoza launched a luxury boutique hospitality experience to the Mediterranean with the S/Y Entre Cielos, a 104 ft luxury sailing yacht, known as a "Gulet," available for private weekly charters through the Greek Islands.
Sailing May through October of each year, the yacht can accommodate up to 12 passengers in five spacious cabins with a crew of five dedicated to fulfilling your every whim. This sailing excursion will explore smaller towns, quiet lagoons and hidden finds throughout the Greek Islands that are off-the-beaten-path for most travelers.
Among the amenities when onboard, a personal chef will create an exclusive menu for each charter capitalizing on the bounty of fresh seafood and vegetables sold daily in each port to accompany the impressive onboard wine selection.
The diverse itineraries ensure that no two days at sea are the same whether you decide to relax on the deck, participate in water sports or tour a historic site rooted in centuries of history.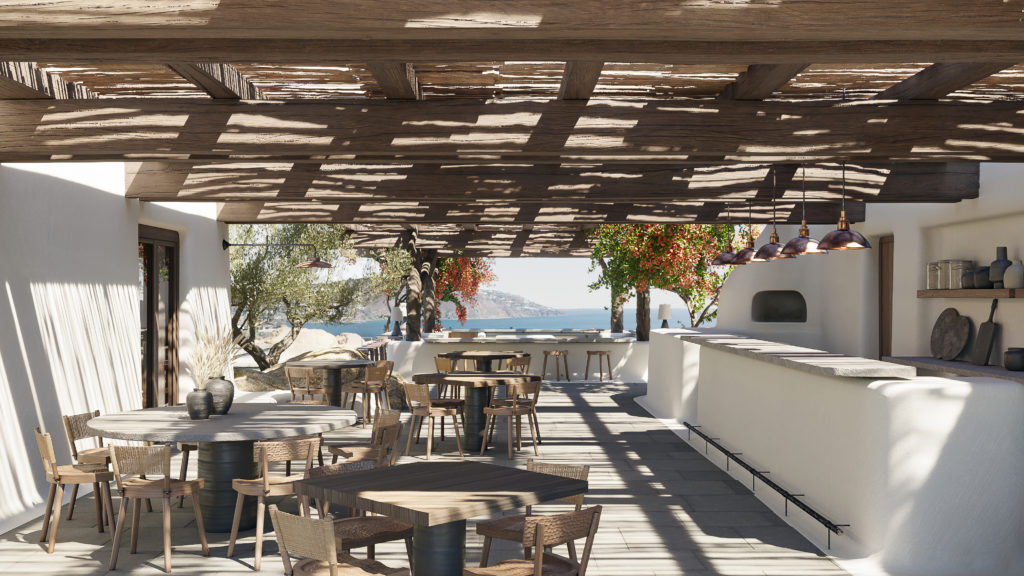 A Different Spin
Set on a hilltop above Ornos Bay and just under two miles from the town of Mykonos, Kalesma is aiming to tell a different story of this colorful and artistic island. With 25 suites and two villas on 5 acres, is reopening in May of 2021 to introduce a luxury experience that balances both fun and privacy with genuine insider knowledge of under-the-radar sites.
Translating to "invite" or "calling," Kalesma welcomes guests to become a part of the island's community. The seasoned trio behind the project also established Athens hotspots Sea Spice, Pere and Ubu are all local to the island, and the resort will share a modern, contemporary expression of Mykonian traditions.
The property design is by Athens-based Studio K the architect behind the new Mykonos Airport (set to open 2021), with earth-tone interiors by Greek designer Studio Bonarchi. Rooms will feature original artwork by Serbian artist Aleksandar Vac, and the lobby is chic and cool with furniture by Rick Owens, making this the only hotel in the world to have pieces by the celebrated designer.
Upon waking, guests will be greeted by the smell of freshly baked horiatiko bread, handcrafted hourly by a local baker in the restaurant's brick oven before diving into your personal heated pool.
If you want to head down to the beach, a dedicated concierge can guide you and advise, depending upon the day's winds, of yacht charter opportunities. If shopping is more your idea of an excursion, a fashion-conscious personal shopper will take you on a tour to discover local boutiques. In the evening, guests will join together to experience shared seafood dinners and sunset celebrations with DJs at the restaurant with local Greek wines and 360-degree views of the horizon.