Between Central Park, The Empire State Building, the MET, Springsteen on Broadway and 5th Avenue shopping, it might be a cliché but there is something for everyone in the vibrant, cultural and cosmopolitan island of Manhattan.
With New York City recently announcing a $30 million tourism campaign to help boost hotels and restaurants and the city fully open as of July 1st, here is a deeper dive into where you can stay, dine, party and shop in different areas of the sprawling metropolis.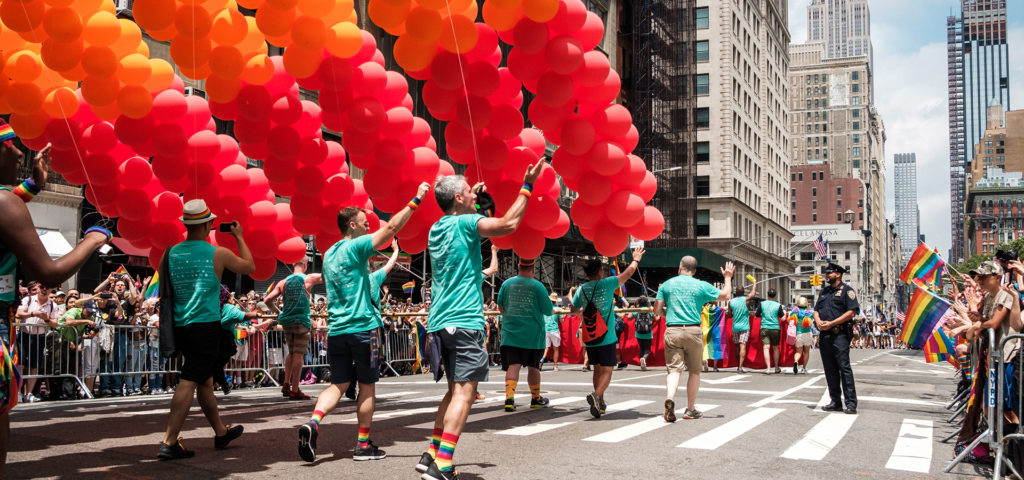 Reimagined Luxury by Ian Schrager
You can't talk about a visit to New York without mentioning one of Ian Schrager's iconic properties, restaurants or bars that have spanned from the iconic Studio 54 nightclub to Morgan's which redefined the boutique hotel experience.
Schrager's PUBLIC Hotel has been re-imagined as a 'luxury for all' stay that is built on great service, sophisticated style, a uniquely fun experience and value. As the hospitality magnet notes, this is his most important idea to date.
Imagine by-passing the front desk and going straight to you room upon check-in or getting room service breakfast in 10 minutes?
"Change is the only constant in life. Luxury as we once knew it has also changed, and will continue to change. The notion of luxury simply cannot be static and the same as it was in the past. It has to stay in step with the way modern people live. You cannot have an analog definition of luxury in a digital world," said Schrager.
The hotelier feels that luxury should be accessible to everyone and is no longer a reflection of material possessions. "Luxury today is about how something makes you feel, it's emotional and visceral, and about comfort, ease, convenience as well as being freed from distractions and hassles and allowing more free time to do the things you really care about," he said.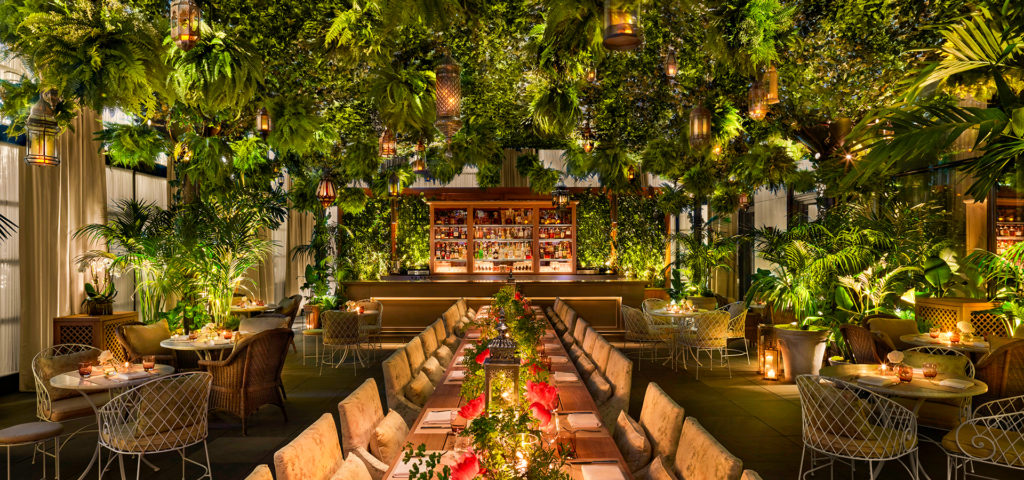 As part of this new luxury, guests can dine at LOUIS, PUBLIC's global, fast gourmet food bazaar and bakery which is a collaboration between two world-class, award-winning chefs: Diego Muñoz and John Fraser. At Popular Chef Diego crafts artisanal empanadas, ceviche bowls and Peruvian-style, triple decker sandwiches, while Chef John spotlights reimagined local street foods, like kosher hot dogs and pretzels with spicy mustard.
One last surprise, the popular oasis Chrystie Park has been redone with new landscaping by Madison Cox. This lush, verdant garden park with a variety of trees, flowers, plants and grasses will now be available for dining, drinking, lawn parties, picnics, sculpture installations and private events. It's PUBLIC's own micro version of Central Park in downtown New York City and we are here for it.
Other Schrager properties newly reopened include two Edition properties on Madison Square Park and in Times Square.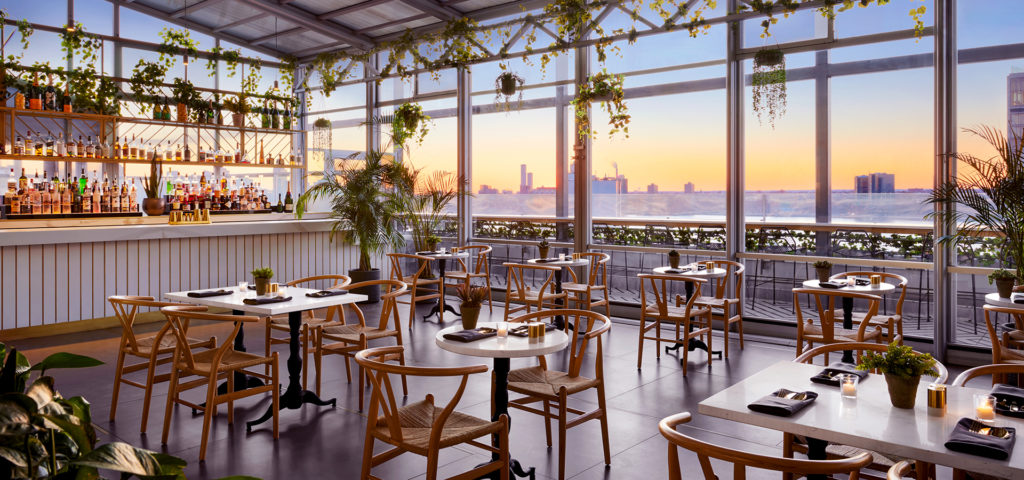 Gansevoort's Artful Comeback
Credited for putting this once gritty district on the map, the Gansevoort Meatpacking Hotel just unveiled a multimillion renovation and rebrand.
17 years ago, owner Michael Achenbaum bet on the area's future when he introduced the property and once again it's fueling the neighborhood's renaissance. "We're doubling down on the Meatpacking District," said Michael Achenbaum, President + Founder, Gansevoort Hotel Group. "With its culinary offerings, cultural and experiential venues such as the Whitney Museum of American Art, the Highline and the recently unveiled "Little Island" from Barry Diller and Diane von Furstenberg, we know that this neighborhood will bounce back first. Over the years, our audience has grown and matured and so has our hotel." To that end, the original guests that partied with the hotel have come full circle and are now returning with their children.
Let's start with the massive lobby and extensive art program with pieces from Banksy, Richard Hambleton, Hassan Hajjaj, Mick Rock and others which means you might not need to wait in line at MoMA. The lobby experience continues with the new Coffee & Cocktails (C+C), an open-air café that transports guests to the streets of Paris or Italy.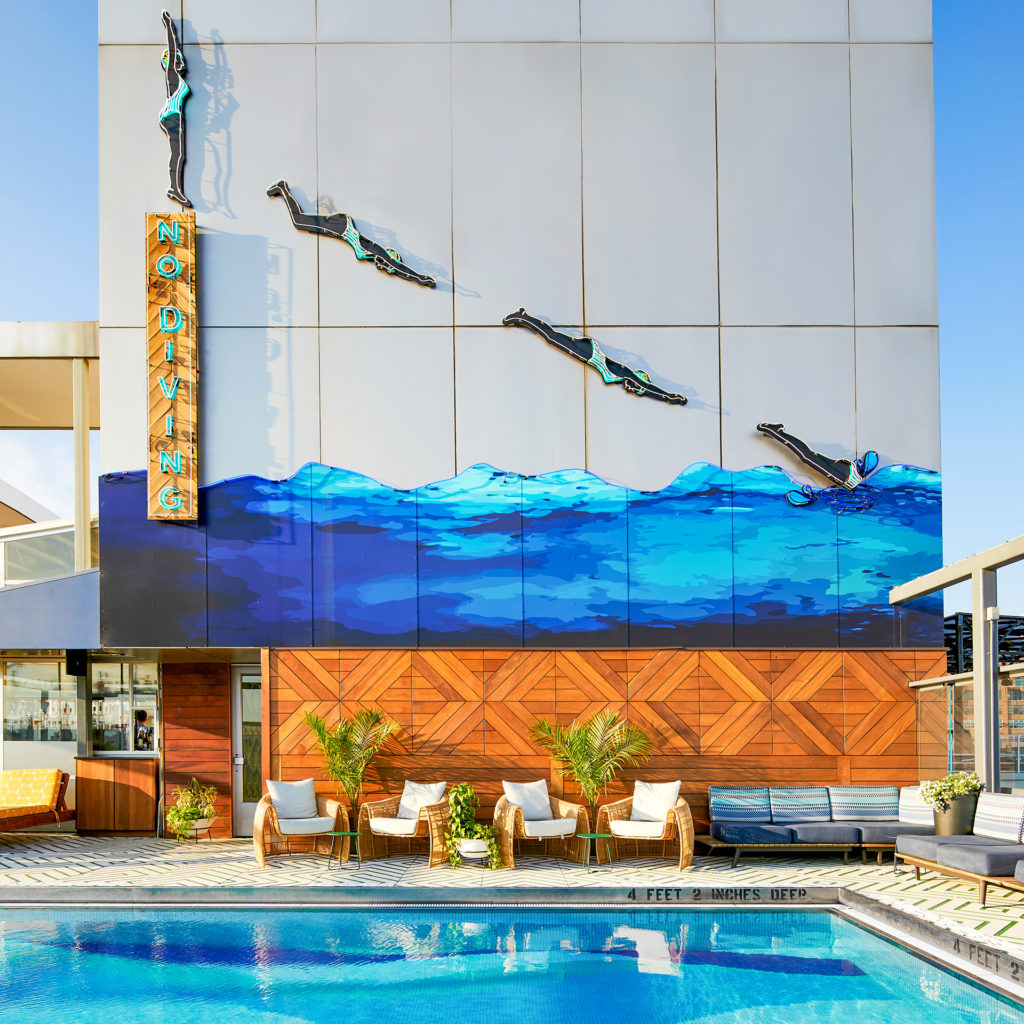 The brand has partnered with LDV Hospitality Group [Scarpetta, The Seville, American Cut] for multiple venues including a sprawling Mediterranean restaurant. And, who doesn't love a basement karaoke and a bowling bar? (Slated for 2022.) Up on the rooftop, a pop-up omakase sushi bar called Saishinat by Michilen-rated Kissaki Hospitality Group will arrive before New Year 2020.
The hotel will also enter the luxury category with a 1,700 square foot duplex-penthouse designed by Italian contemporary furniture designer, Poliform New upscale brands in the neighborhood include Restoration Hardware, Rolex, Bally,Brunello Cucinelli, Loro Piana and Lucid Motors – to name a few.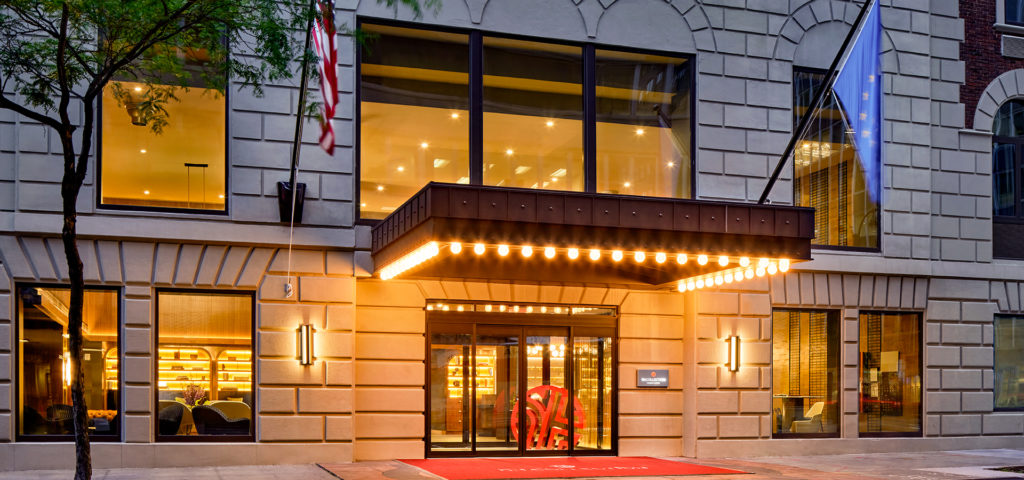 Brand New to the City
NH Collection New York Madison Avenue hotel has recently opened after a two-year pandemic delay. This is the first North American outpost by the European-based brand. They are right on target with the building renovation from the Renaissance Revival architecture of the roaring 1920's, and a décor that gives a nod to the buzz of the city's Golden Age of Advertising.
Most of the hotel's 288 rooms offer stunning city views with a terrace looking out over the Empire State Building. You will also be within walking distance to Grand Central Station, Times Square, Bryant Park or Broadway, and few minutes away from the NoMad district and department store shopping meccas in Herald Square.
When you need to refuel, try the afternoon tea at the hotel's exclusive Suite & Tea room where you can sip top-notch infusions from all around the world, including the original Tea Gin & Tonic, accompanied by delicious sweet and savory snacks. Or, hit the swanky cocktail bar before a night on the town.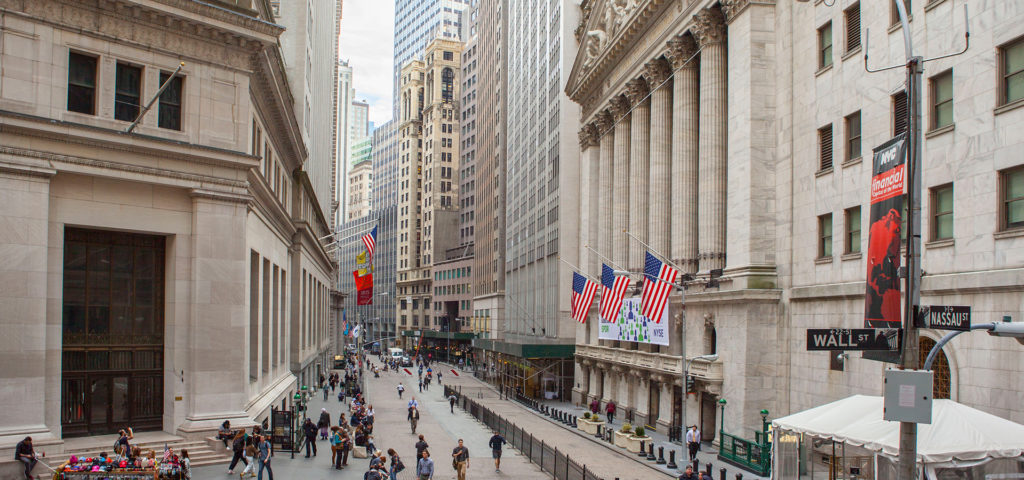 Coming This Fall
Set to debut in Autumn 2021 in lower Manhattan's Financial District, The Wall Street Hotel is housed in the historic Tontine building.
Behind the 180 rooms and suites, is Australia's Paspaley family – internationally known as the source of the world's finest south sea pearls. The hotel will offer a variety of drinking and dining options throughout the property, along with 4,800 square feet of flexible space perfect for work, play, events, or something in between.
Paspaley Pearls' Group Chairman Nick Paspaley said, "Embracing the vibrant change of America's world-famous Financial District, my family aims to restore our Wall Street building to its former glory, and to highlight the pivotal role this property, at the corner of Pearl Street and Wall Street, played in the worldwide distribution of Mother of Pearl and eventually in the development of the world's most valuable cultured pearls – the South Sea Pearl.
We invite our guests to share our 100 years' experience of travel, trade, and adventure in the world of pearls during their stay at the Wall Street Hotel."
Also coming soon: The Pendry Manhattan West will feature 164 guest rooms including 30 suites, a signature restaurant, a lounge and open-air terrace bar when it debuts in July near Hudson Yards. The 40-story Ritz-Carlton New York NoMad will open on 28th Street and Broadway later this year and will include an outpost of the Mediterranean restaurant Zaytinya, by Chef José Andrés. The Virgin Hotel will be the brand's first NYC property upon opening in NoMad later this year. The new hotel will feature 463 guest rooms, multiple food and beverage venues and a rooftop pool and bar.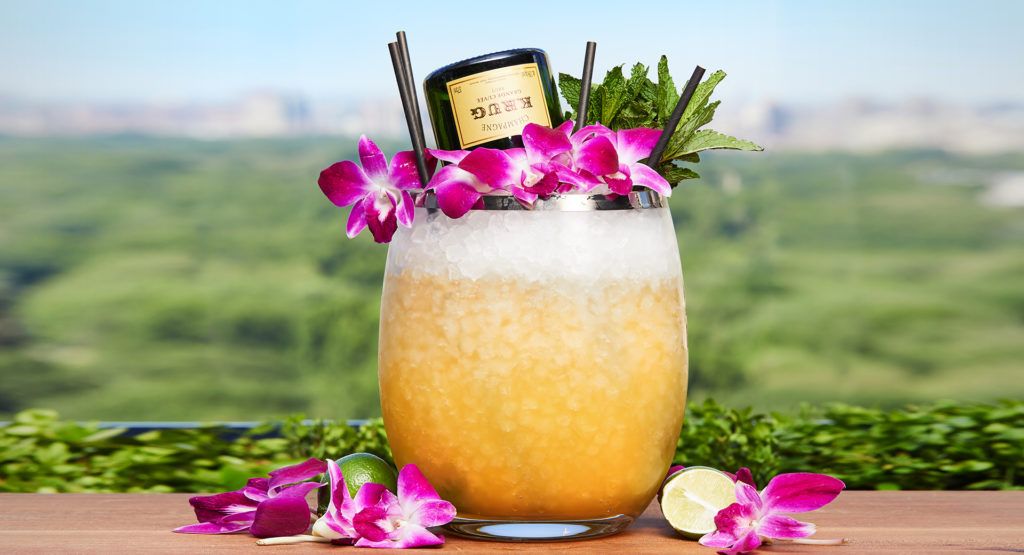 Dining & Drinking with a View
Making its summer debut, the LiFE  Rooftop at the Le Meridien Hotel rooftop (W. 57th & 6th Ave.) was formerly the rooftop at the Viceroy, known for sweeping views of the cityscape and Central Park. It's now poised to be the summer's hottest spot for afterwork drinks and date nights with local DJs and inventive cocktails. Currently, 'the Rope Hanger Punch' is a best-seller along with a $150 Mai Tai Punch Bowl with an entire bottle of Krug. This new party spot is from hospitality mogul, Sam Nazarian as part of his Disruptive Restaurant Group, a subsidiary of sbe, already known for LA and Miami social scenes.
Opened on the ground floor of Le Méridien New York, Central Park , EllaMia marks the first of over 20 planned U.S. locations, including one at Citizens in Manhattan West in August. This café will feature a proprietary Italian coffee blend with Lavazza, along with brand chef Romain Fournel, formerly of the award-winning Jean Philippe Patisserie in Las Vegas and Patisserie Henriet in Paris, making breakfast pastries, gourmet sandwiches, salads, macarons and specialty chocolates. This spot will also become a ghost kitchen and delivery for a handful of C3's most popular brands such as Umami Burger, Sam's Crispy Chicken and Krispy Rice sushi.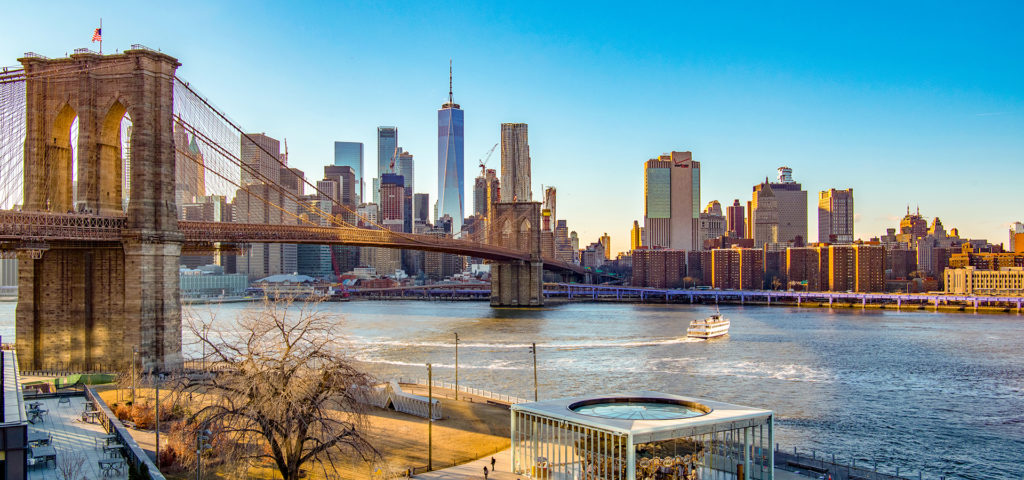 Take a Cruise
Viewing the city from a rooftop café or bar is always a mesmerizing experience but one of the best vantage points for soaking it all while circumventing the crowds is to take one of the City Cruises from Hornblower.
Departing from Chelsea Piers, there are new brunch and dinner cruise offerings or you can book a private event for a unique river experience with a group of friends. With unobstructed views of all the iconic sights such as the Empire State Building and Lady Liberty, this is a laid-back way to see the city float by with a cold beverage and a breeze.