As the world begins to open up this spring, you might be concerned about the "quarantine 15" that you packed on during the pandemic baking sourdough bread, watching Netflix and drinking all the wine.
Well, some of the top hotel brands feel your pain (and shame) so they have started to partner with some of the most innovative fitness brands in the world to bring the best wellness and workout technology on your next trip.
5-Star Luxury Fitness in Paradise
Nestled amid 15 acres of coastal beauty, the Four Seasons Resort Maui at Wailea has decided to bring the fitness regime right to your room. As part of the hotel's new Complete Suite Experience, complimentary in-suite Peloton bikes can be added to your ocean-view accommodations. The hotel has also installed a private fitness studio on the property with state-of-the-art equipment including an Aqua rower, recumbent bike and Terra Core units in a space you will have all to yourself, or you can share the studio with up to four people in your group. UV and HEPA filter air purification systems have also been installed for extra safety.
The plan is to incorporate a variety of new ways to stay active while on vacation with health and safety being a priority. "Exercise is essential to overall well-being, so I encourage all guests to find creative ways to work out," said Senior Spa Director Pat Makozak, who is in charge of the wellness program. "Luckily, there are a myriad of ways to stay active, whether it's a Peloton session from the comfort of your own suite or you're out and about exploring."
Other ways to stay active include new Pickleball courts which is a popular family activity at the resort, or riding around on Pedego Electric Bikes which come in single or tandem models. There is also basketball, beach yoga, stand-up paddle-boarding, an open-air cardo area and a stretching deck with battle ropes that take advantage of the open-air architecture of the resort and stunning views.
For those who prefer to be out on the open sea – you are in Hawaii, you can arrange to explore Wailea's coral reef on a private guided outrigger canoe paddle. You'll be led by a champion guide and learn how to navigate this ancient Hawaiian sport where, if you're lucky, sea turtles and migrating humpback whales put on a show as you paddle by.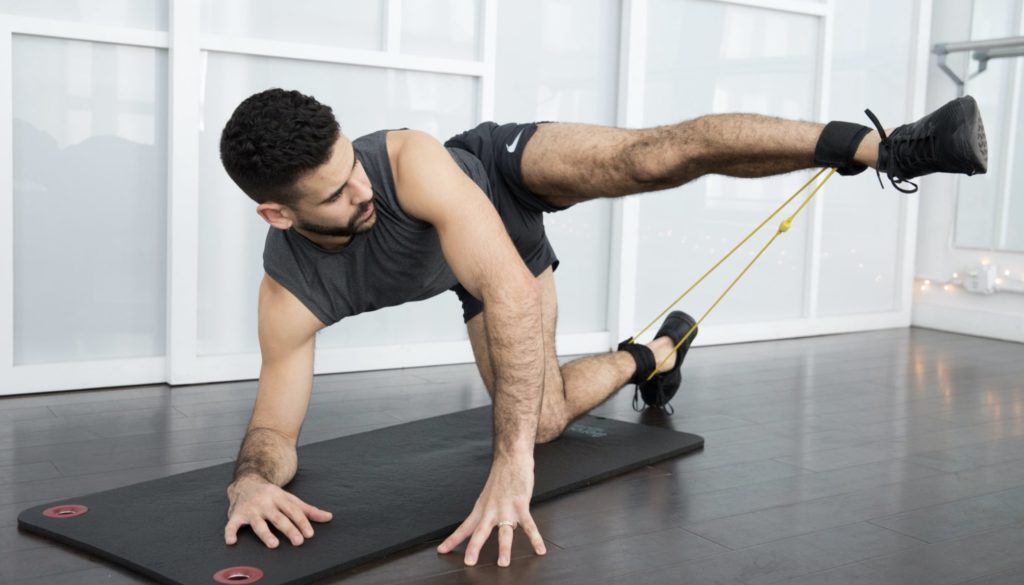 Big City Fitness for Jetsetters and Nomads
At the intersection of hospitality and wellness, the ultra-hip Freehand Hotel brand based in New York, Chicago and Los Angeles, is partnering with JETSWEAT – a leading interactive membership-based fitness platform. The Freehand Club includes a monthly-membership program with perks such as unlimited access to open hotel amenities, a dedicated member concierge for bookings, daily facility fees waived and 24-hour access to the fitness center. Members will also have access to Freehand sister properties Generator Washington D.C. and Generator Miami.
With a 150% increase in consumption of digital fitness last year, JETSWEAT offers a centralized marketplace of live-stream and on-demand content from boutique studios and fitness disciplines, perfect for members on the road.
"Over the past several months we've seen a shift in travel behavior with an increased demand for extended stays," said Chief Commercial Officer of Freehand/Generator Edward Pinchard. "In response to this, we have launched the Freehand Club. We also recognize the increased importance of health and wellbeing at this time and as such looked for a partner who could provide a mobile solution."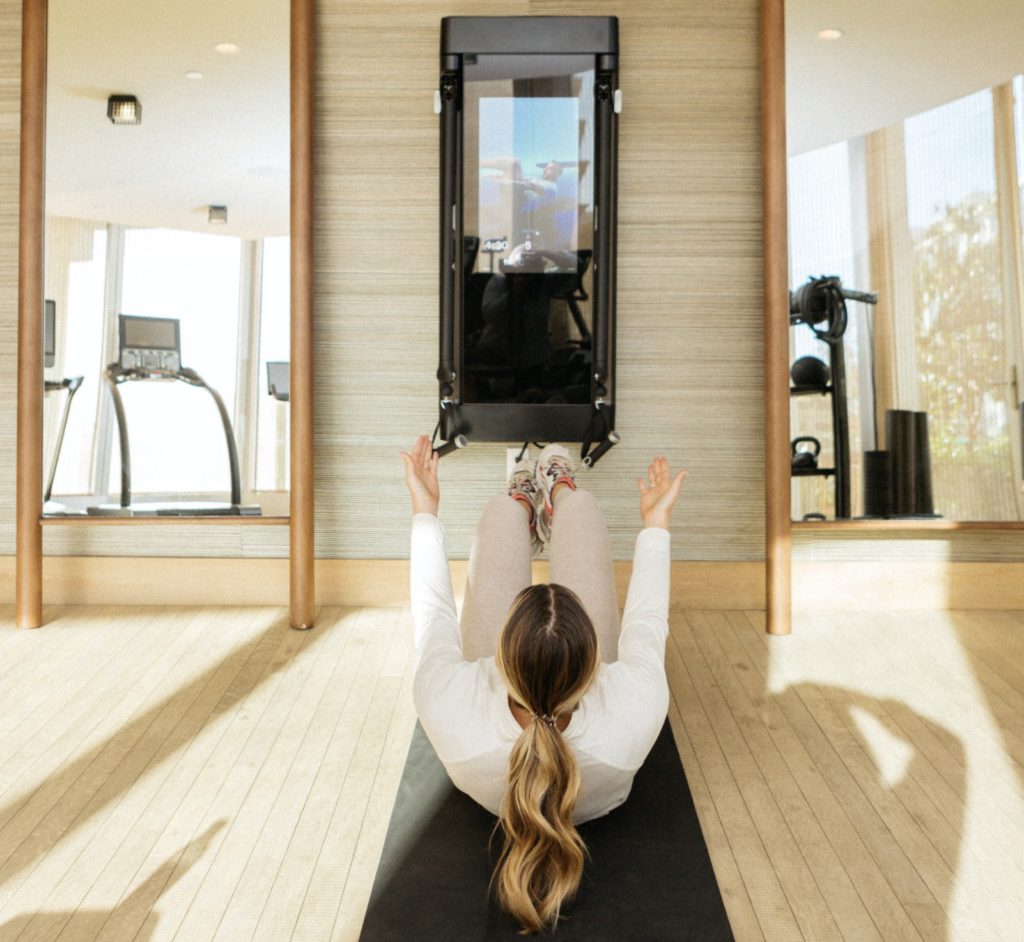 Revolutionary Personal Fitness Meets Design Gurus
The Kelly Wearstler award-winning designed Proper Hospitality recently announced the first hotel partnership with home gym and digital personal trainer Tonal to install its state-of-the-art strength-training systems in all the properties fitness facilities around the United States. Even better, this will be at no additional costs to guests in Austin, Santa Monica, San Francisco, and Downtown LA, along with sister brands Avalon and Hotel June.
Tonal will allow guests to use cutting-edge technology to strength train with the help of world-class coaches and will join other amenities offered at each hotel fitness center. This includes Airdynex Bikes, Woodway Treadmills, Matrix floor machines, and Balanced Body Pilates reformers, as well as regular yoga classes, bike rentals and private training options to ensure each guest has a balanced visit.
"At Proper Hospitality, we are committed to offering stand-out and well-rounded fitness and health programs for our guests who prioritize self-care and workouts during their stays," said Patrick Pahlke, Proper Hospitality's Vice President, Commercial.
Tonal works by using a proprietary digital weight system instead of metal weights and can generate up to 200 pounds of resistance and replicate every machine in the gym with a fraction of the equipment. Smarter than dumbbells and better than bodyweight, Tonal leverages A.I. to dynamically adjust the weights for each exercise in real-time for a personalized, effective workout.
It's like having an entire gym and personal trainer, on-demand, in the convenience of your home or hotel room in this case. Led by Aly Orady, a supercomputer engineer, the brand is expanding into new markets such as Portland, Miami, New York, Nashville, Denver and others in 2021.

The Future: Immersive Fitness at Global Destinations
Some brands prefer more of an all-encompassing approach to the new demand for wellness in hospitality. Kerzner International Holdings Limited – who also owns Atlantis Resort & Residences and exclusive One&Only Resorts worldwide – is continuing to wow its loyal guests with a new experience, SIRO.
Born out of blending fitness, wellbeing and hospitality, SIRO will be an immersive lifestyle destination, creating a collective global community of like-minded individuals passionate about a high-performance lifestyle and living it to full potential.
So, what does this all mean? SIRO is not just a group of destination hotels, but a place to connect through sports, mindfulness and nutrition while performing fitness activities reflective of each destination whether it be cycling, sailing, hiking, boxing, climbing, kite surfing, parkour, and skiing, to name a few. All of these pursuits are led by a team of in-house pros and specialists from trainers, coaches and nutritionists who will curate the experience for you. Of course, there will be a fitness club, yoga, meditation and a Recovery Lab.
TEAM SIRO, will enlist a team of key athletes from around the world who will play an advisory role as SIRO develops the fitness and wellness elements. The first ambassador is GB Olympic gold medalist swimmer Adam Peaty – an Olympic, World, European, and Commonwealth champion, and favorite to win Olympic gold again later this year in Tokyo.
The brand will also be digitally integrated offering streaming classes, workshops, and knowledge-sharing events to further connect the SIRO community which will be launching in key cities around the world. According to Philippe Zuber, Chief Executive Officer, Kerzner International, "We recognize that holistic health is more important than ever, and the primary focus of SIRO will be exceptional fitness and wellness to support a modern and balanced global lifestyle.
The first SIRO hotel will launch in Porto Montenegro in 2023, SIRO Boka Place. This location will offer guests a number of demanding sailing circuits, as well as a variety of cycling routes of varying length and altitude for all fitness levels.