London-based Jacada Travel is a provider of bespoke travel experiences designed to immerse guests in local culture, natural beauty, and authentic experiences in destinations through more than 70 countries across six continents.
Founded in 2008 by Alex Malcolm, the company creates one-of-a-kind journeys. All trips are tailored from beginning to end by Jacada travel designers who have lived and explored extensively in the regions in which they specialize, with a unique mix of luxury and authentic experiences.
Jacada Travel embraces "travel with purpose," aiming to create adventures that benefit both travelers and destinations they explore. Themes include safaris, culinary journeys, epic expeditions, family adventures, and positive impact trips.
As rewilding trips continue to grow worldwide, Jacada's travel designers encourage guests to embrace opportunities to support and participate in the resurgence of wildlife spaces. Along these journeys, travelers can do their part to ensure that wilderness thrives, biodiversity is restored, and conservation is approached comprehensively for the future.
Jacada has found that there appears to be some confusion around rewilding and regeneration, so they want to untangle hype from actual opportunities for curious and well-meaning travelers to get involved. Some options include hands-on rewilding and regenerative activities ranging from habitat restoration to wildlife tracking. Aside from physical engagement, many travelers show their support by patronizing hotels whose preservation work genuinely makes a difference. Indeed, for many, simply staying at a Jacada-vetted property is a means of participating in rewilding, resulting in financial support.
Jacada Travel owner Alex Malcolm shared his insights on rewilding travel.
How is Jacada vetting positive impact efforts and, consequently, where travelers spend their money?
Some of the results of regenerative tourism and positive impact tourism are obvious straight away, while others might require a keener eye. Take a lodge that strives to protect a sizable spread of land or uplift a community: It would follow that the property would staff people from the community to bring a local richness to its hospitality and enable travelers to experience local culture and benefit the region economically. We pay attention to the dynamics and notice if the lodge employs locals at all levels, and if the staff speaks warmly and enthusiastically about the authenticity of the hospitality they provide. It matters greatly to Jacada that guests can clearly see whether properties are integrated with the community and the local environment or if their relationships seem more for show.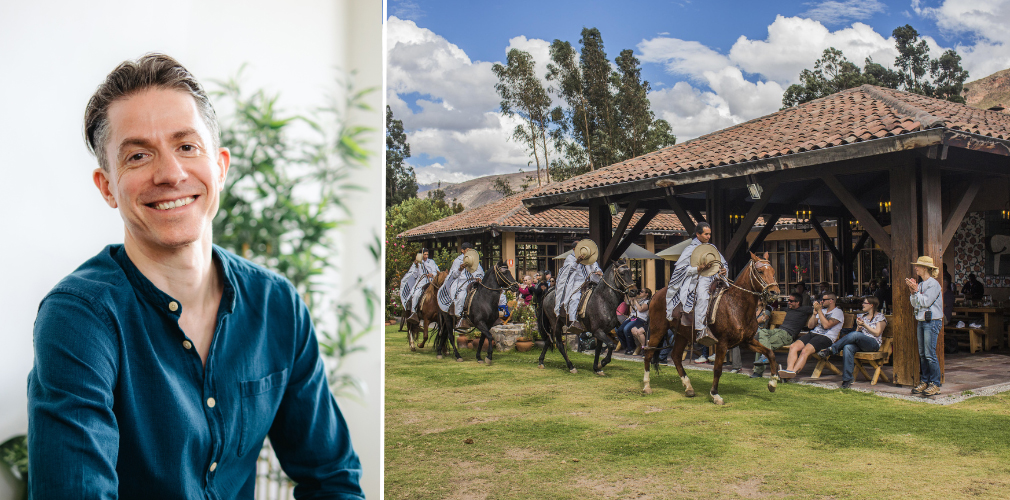 Where do the responsibilities for rewilding lie, and what rewards does it have for the environment?
The "environment" is a big place, and different entities of the travel industry must work together to protect it. It is not about competition; it is about collaboration. Travelers and tour operators alike can share the responsibility and labor of looking after places that are really precious. If both approach nature with care and complexity, give it the support it needs through rewilding, and inspire involvement from local people and communities, nature can regenerate itself. That is the hopeful part of what rewilding is all about.
Can rewilding be part of travel without being the focus of the entire journey?
Absolutely. In the initial phase of planning a trip, rewilding and positive impact efforts might not be an immediate priority for some. But once guests arrive at a destination and discover that activities have been planned to connect them closely with local communities and the environment, they often find those to be the most rewarding parts of a tour.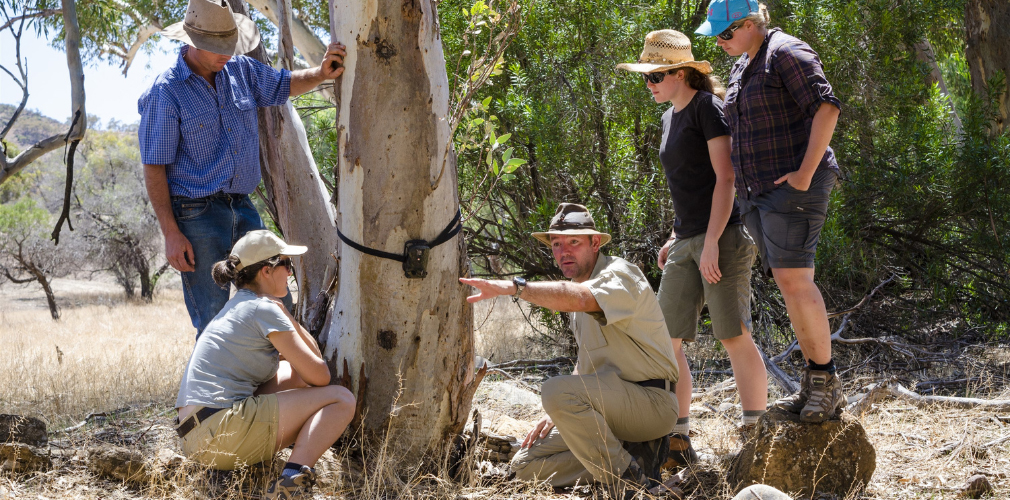 Rewilding is fascinating work, and there are more and more opportunities for travelers to participate. In South America, for instance, extensive rewilding projects are underway in Brazil, Argentina, and Chile, including efforts to increase biodiversity by reintroducing species to former farmlands. In Indonesia, guests make a difference at Bawah Reserve, a gorgeous private island paradise offering an ethical marine conservation dive to help transplant and preserve coral or aid in cleanups of ghost fishing nets. At Wilderness Bisate's tree nursery in Rwanda, travelers work with a dedicated agronomist to learn about reforestation, with hands-in-the-soil participation including planting saplings of their own.
How do you ensure that the hotels and projects Jacada works with are genuine?
We recently added a Positive Impact Coordinator to the Jacada team, whose role is to ensure that the experiences we offer genuinely look after places and their people. The Positive Impact Coordinator also helps our team and guests understand the impact they are making by traveling to specific destinations and projects. We always look for ways for guests to support or participate in rewilding, the better to broaden their experiences and return them home knowing that they have participated in something truly positive.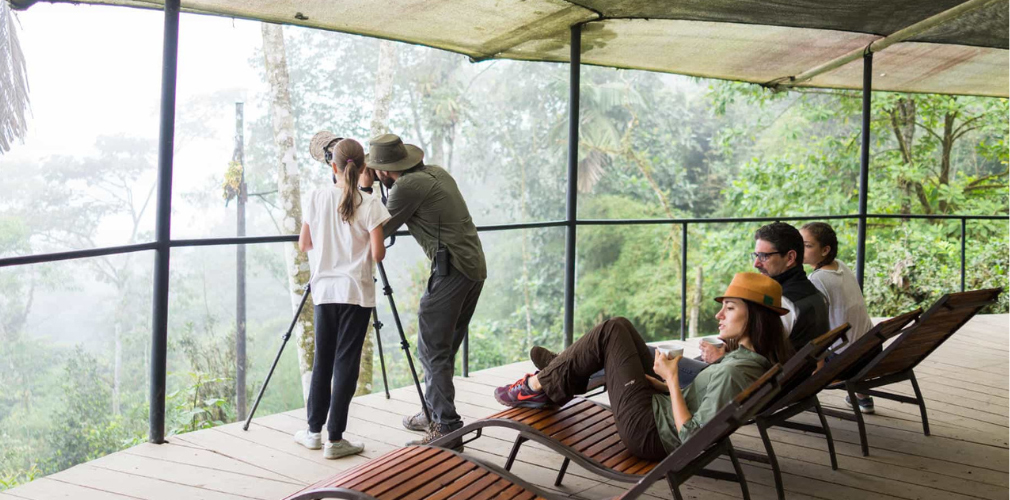 Regenerative travel
We also spoke with Natalie Lyall-Grant, the Positive Impact Coordinator at Jacada, who will focus on the evolving sustainability landscape and regenerative travel along with ways to create positive impact while seeking out regenerative partners.
What is regenerative travel?
The concept of regenerative travel has been gaining momentum post-pandemic, with the main concept behind this type of tourism being to create a positive impact through travel, or leaving a destination better than you found it. While sustainable travel focuses on leaving a place as you found it, regenerative travel looks at how to improve it.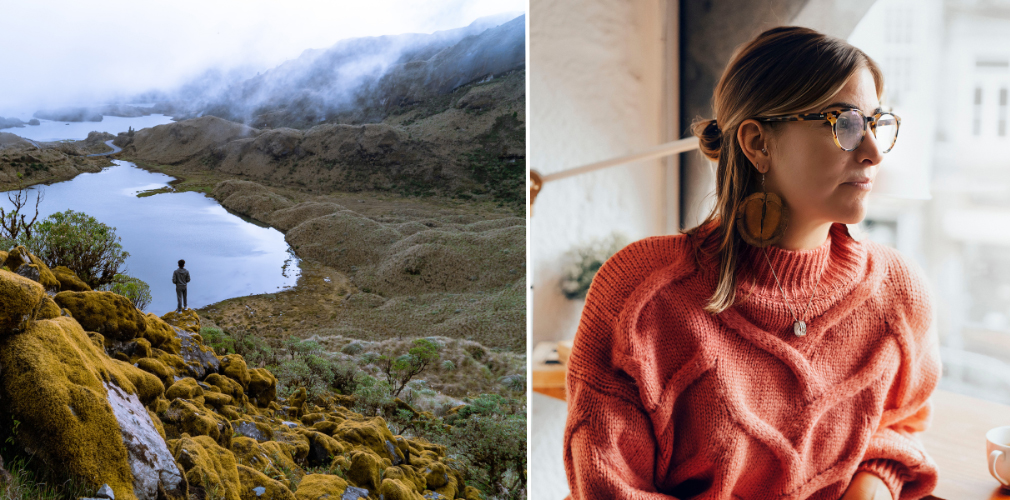 Why is this important in today's nature and adventure travel landscape?
Biodiversity is currently declining at a rate higher than ever recorded in human history. But the influx of nature and adventure travelers into areas facing biodiversity loss is in the unique position of creating financial value for ecosystems. Regenerative tourism has the power to create innovative funding models that can engage local communities to restore and replenish the environment, and raise awareness of environmental issues among tourists and decision-makers.
Can you give us a few examples of prime destinations for a regenerative trip?
Kenya, specifically at Angama or Lewa Wilderness. Brazil, with the Ibiti Project. Costa Rica, particularly at the Boena Lodges or with Finca Rosa Blanca.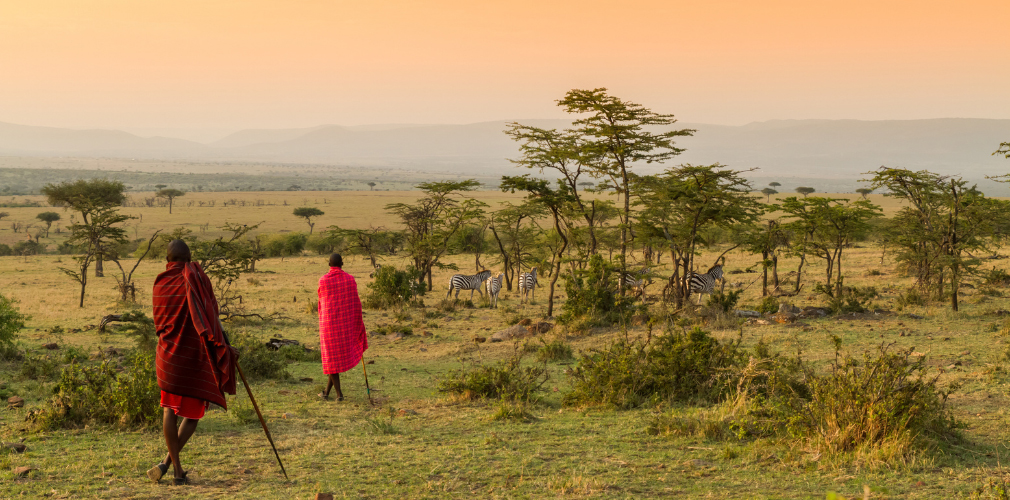 What are some of the countries that are taking this initiative more seriously?
Kenya has been an incredible driver of regenerative tourism, working hard to create a more holistic approach to environmental degradation by engaging the local community. There are many incredible examples of regenerative tourism projects in Kenya. Similarly, Costa Rica managed to replenish 60 percent of its rainforests between the 1970s and the present day through the introduction of what we would now almost certainly refer to as regenerative tourism.