When supermodel Naomi Campbell took Architectural Digest on a tour of her palatial home in the coastal East African town of Malindi, Kenya, she insisted that after a visit to Kenya, "you'll leave with a real smile." This is especially true for those that have basked in the laidback splendor of Malindi.
Located approximately 70 miles north of Kenya's second-largest city, Mombasa, Malindi pairs the picturesque beauty you'd expect from a resort town with a reverence for heritage, nature, and history. The combination has made Malindi a top destination for decades.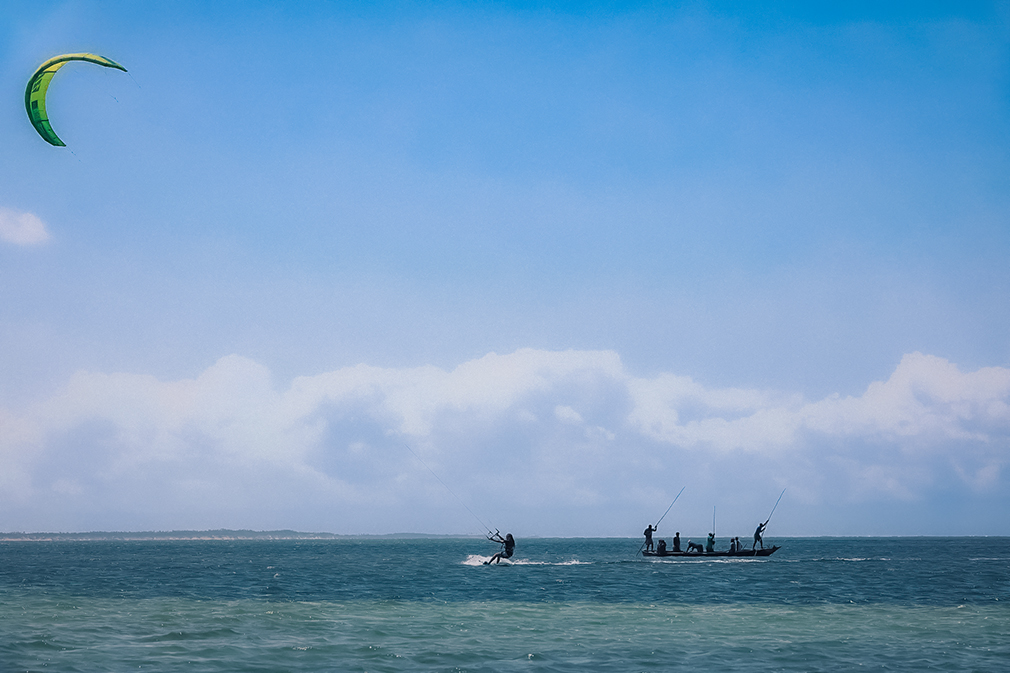 Malindi boasts a tropical climate with warm temperatures year-round, world-class resorts, boutique accommodations, culinary experiences, and natural beauty that can impress even the most discerning travelers.
Here is just a small taste of what you can expect during a Swahili Coast jaunt through Malindi.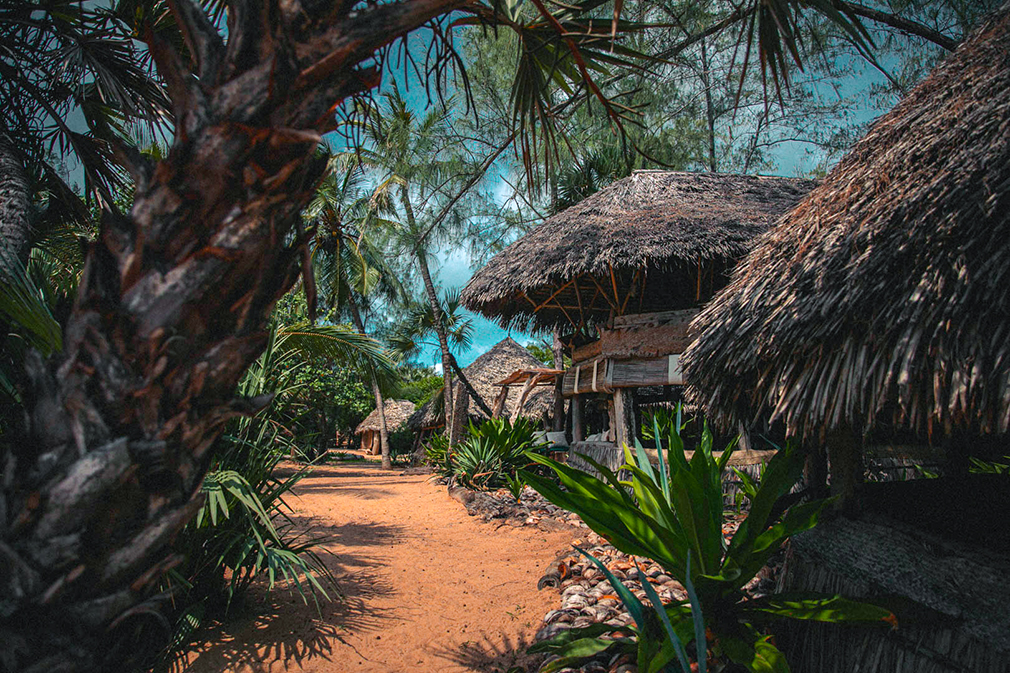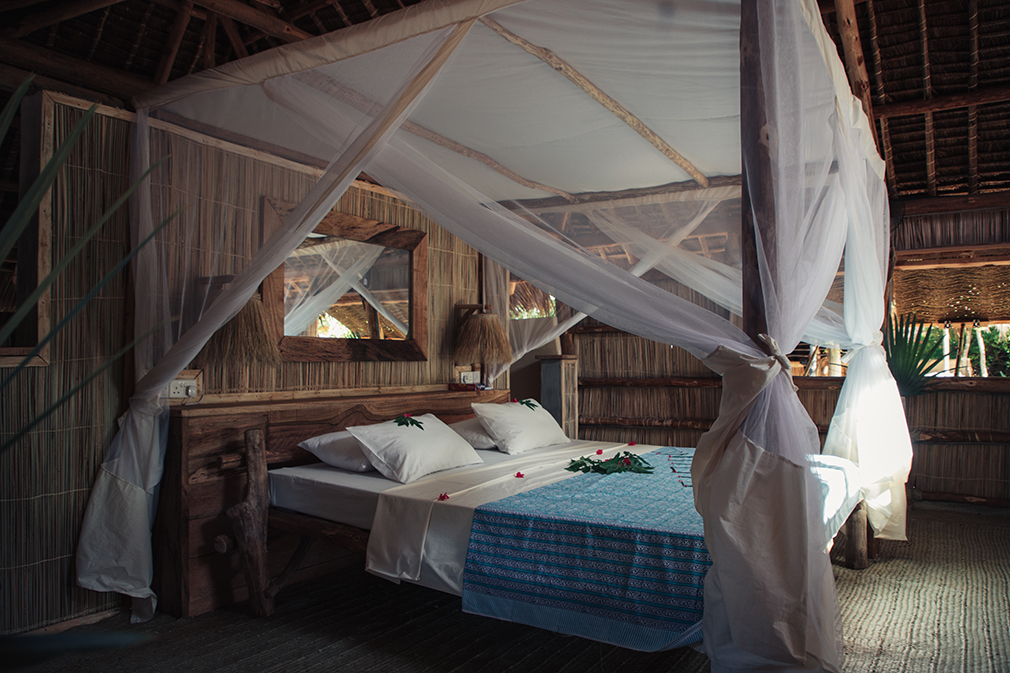 The Accommodations Are Worth The Trip
Malindi's reputation as a tranquil oasis is backed by the numerous hotels and resorts that stretch along the white sand beaches. Peak travel season (October to March) can make it a bit tricky to land a prime villa or room at hot spots like Billionaire Resort and Retreat or Che Shale Hotel, but the lush offerings—think private saltwater swimming pools, personalized itineraries, gourmet on-site restaurants, and attentive service—make it tempting to spend most of your time at the resort.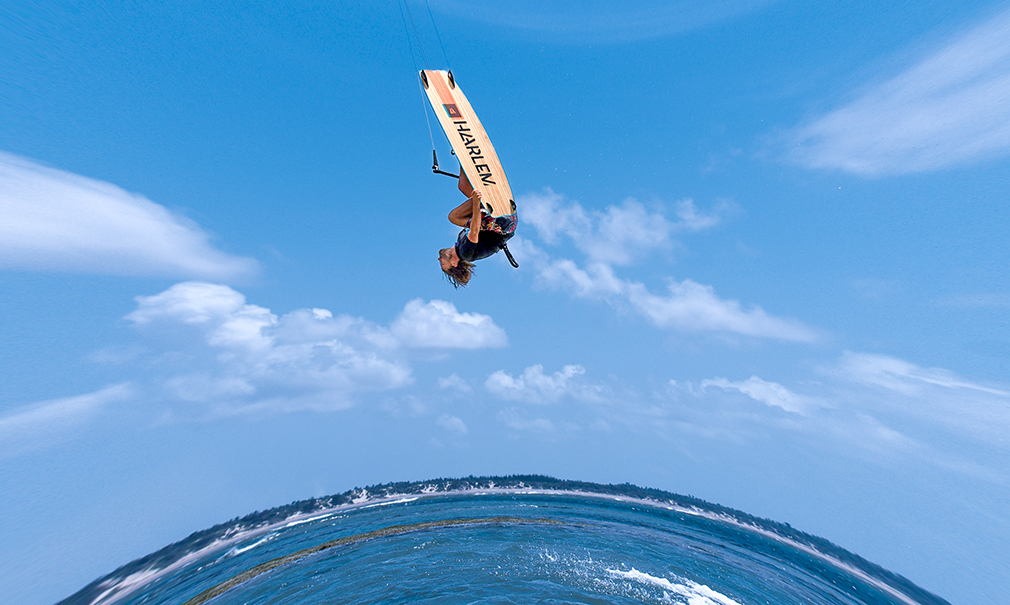 Kitesurfing is the main water sport at Che Shale, as the owner of the property pioneered the sport in Kenya and East Africa in the early 2000s. This is the only kite school on the beach so it remains uncrowded and the perfect place for beginners or those looking to further their skills. You can literally roll out of bed and straight onto the board. You can also expect reliable wind and a variety of kiting conditions from flat water to fun wave riding.​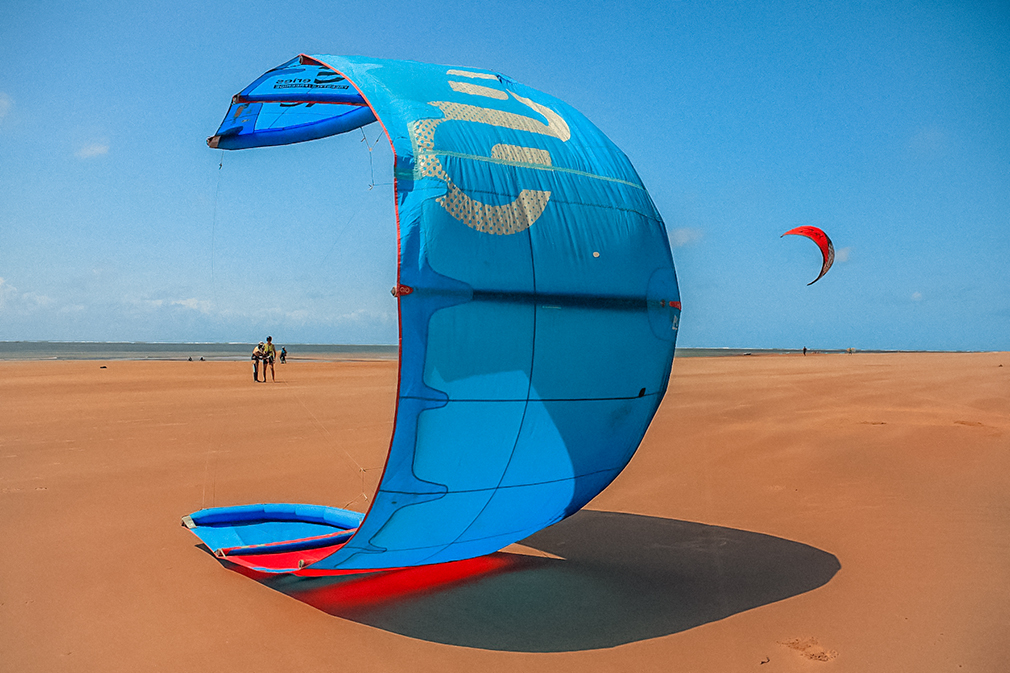 The Food Scene is Exciting and Unexpected
Kenyan food is a symphony of indigenous African, Arab, Indian, and European flavors and cooking techniques that show up everywhere from street eats to fine dining experiences. Add bountiful local seafood like lobster, moonfish, and prawns into the mix, and you have a culinary scene that is both eclectic and authentic. Locals head to Simba Dishes in Malindi Town for pilau and spicy biryani, and there is no shortage of grilled seafood at local resorts and restaurants that dot the coast. But it's the numerous high-quality Italian eateries that are the biggest surprise. They began sprouting up after Italian space engineers arrived in 1964 to launch the San Macro Space Research Centre nearby, and Malindi now has such a strong Italian influence that many locals speak Italian alongside their indigenous languages, Swahili and English. Don't shy away from pasta and Neapolitan-style pizza at places like Olimpia Club—just be sure to top your Margherita with fresh green chilis.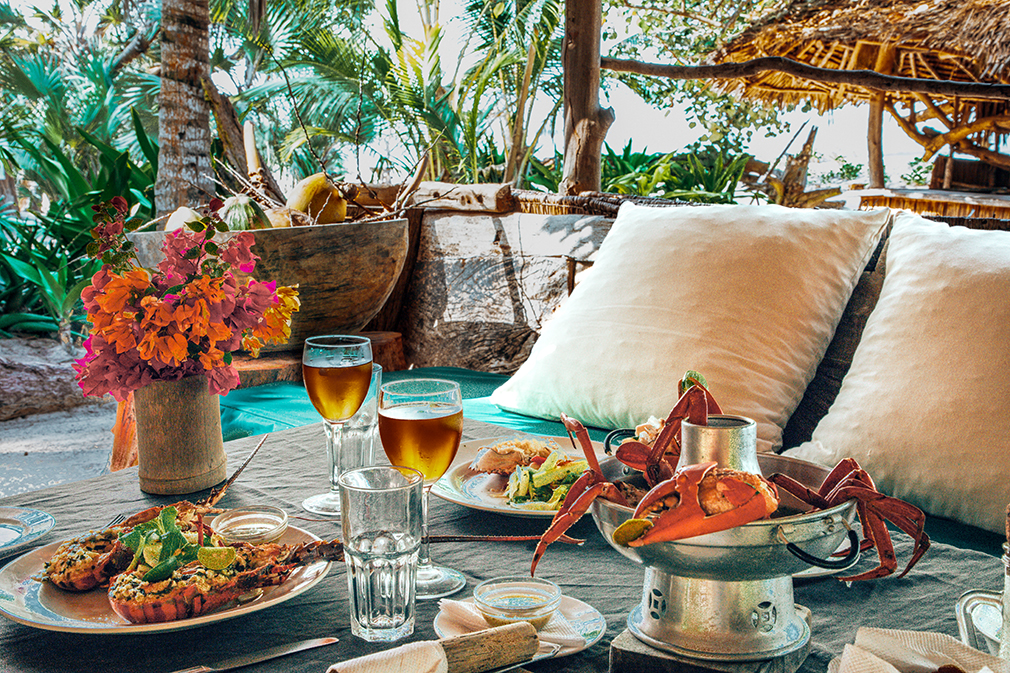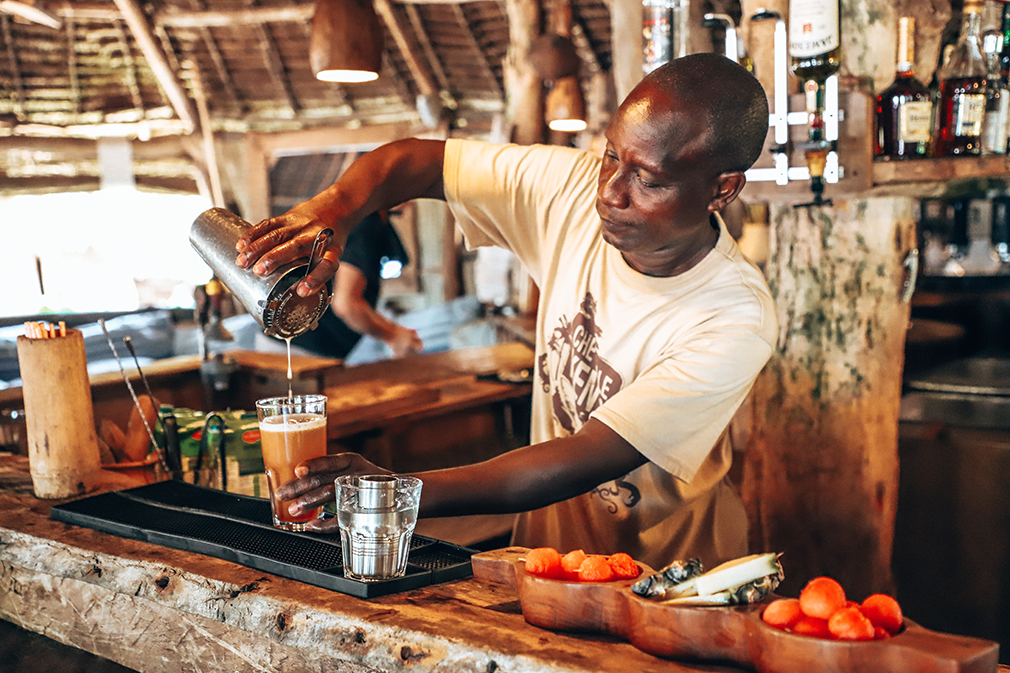 The Indian Ocean Awaits
The Indian Ocean is your oyster in Malindi, where visitors can engage with the warm, inviting turquoise waters via dhow sailing excursions, swimming, surfing, and deep-sea fishing. Hotels partner with local companies to arrange aquatic adventures ranging from snorkeling and sundowners to half- and full-day boat tours. Be sure to spend time walking along Watamu Beach to take in the stunning coastline. Insider tip: Ask tour operators to guide you through Malindi Marine National Park to the sandbanks so you can stand in the middle of the water and get a 360-degree view of the Indian Ocean.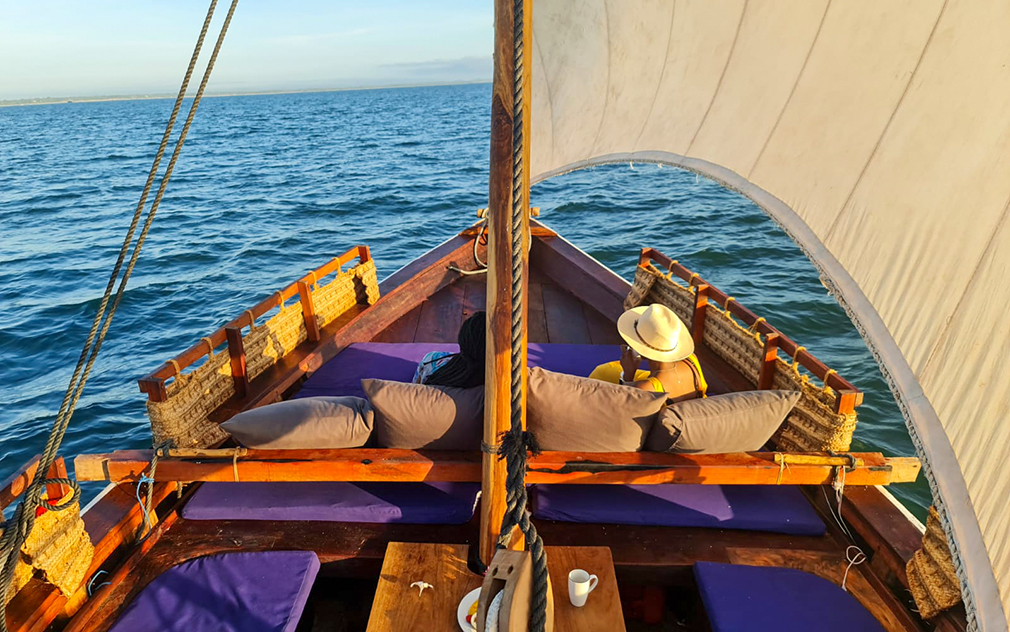 Witness the Wildlife
There are many ways to engage with local wildlife, from safaris at Tsavo East National Park located west of Malindito a visit to the Falconry of Kenya, located in the heart of Malindi. Spend a full day (or several days) searching for "The Big Five" during a guided safari if time allows, or spend an afternoon with Malindi Tours and learn about the work the Falconry is doing to rehabilitate injured animals before releasing them back into their natural habitats.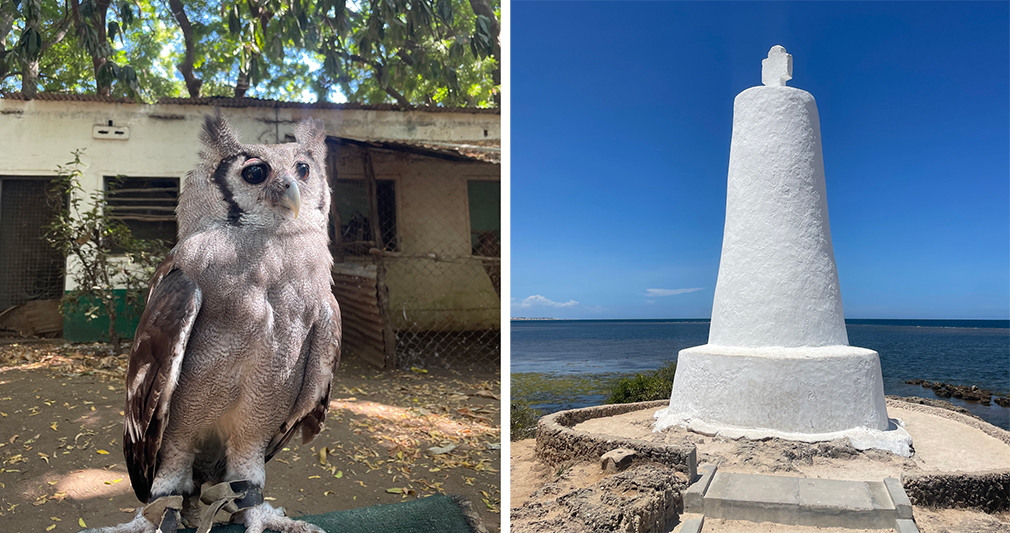 History is All Around
Throughout Malindi, there are symbols that represent the area's unique and complicated past. The Vasco Da Gama Pillar, a 15th-century monument located on the beach in the Shella neighborhood, is one of the oldest European cenotaphs, built by the Portuguese. It's a must-see for any visit to Malindi. Lovers of anthropology can't leave the region without a visit to the Gede Ruins, where the remains of a medieval Swahili village cover more than 100 acres. Remnants from the Town of Gede, which was built entirely out of rock and stone, are well-preserved and the site is currently a contender for a UNESCO World Heritage classification.