It is no secret that Costa Rica holds some of the most world-renown surfing spots on the planet. One of the prime locations can be found in the Nosara district of the Nicoya canton, in the Guanacaste province. The area has just opened a beachfront hotel, Sendero that specializes in surfing lessons.
Built as a sustainable, boutique property that blends traditional Costa Rican architecture with modern design, Sendero is aiming to create a haven for travelers looking to find the meaning of Pura Vida – the local saying for enjoying a simple, pure life to the fullest.
With less than 5,000 inhabitants, Nosara is also known as a fishing and agricultural area. Despite being one of with the oldest expatriate communities in Costa Rica, the town has a village feel and the beachfront is underdeveloped.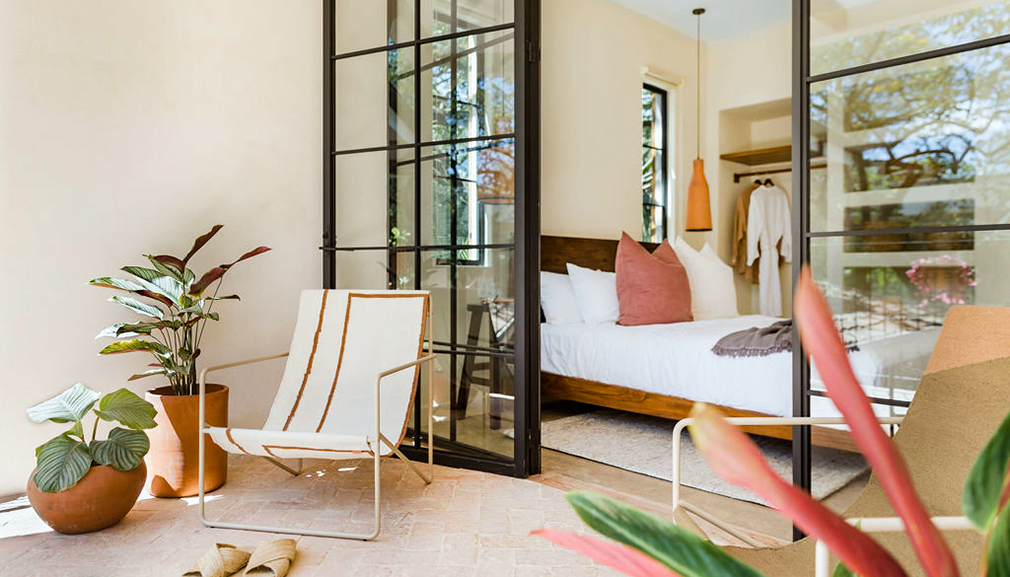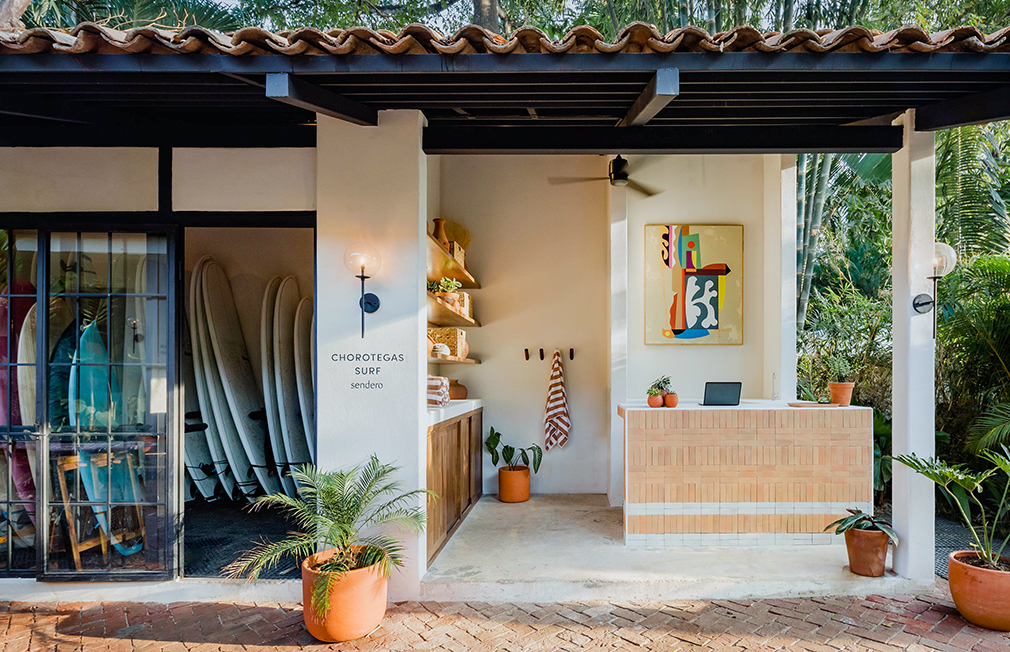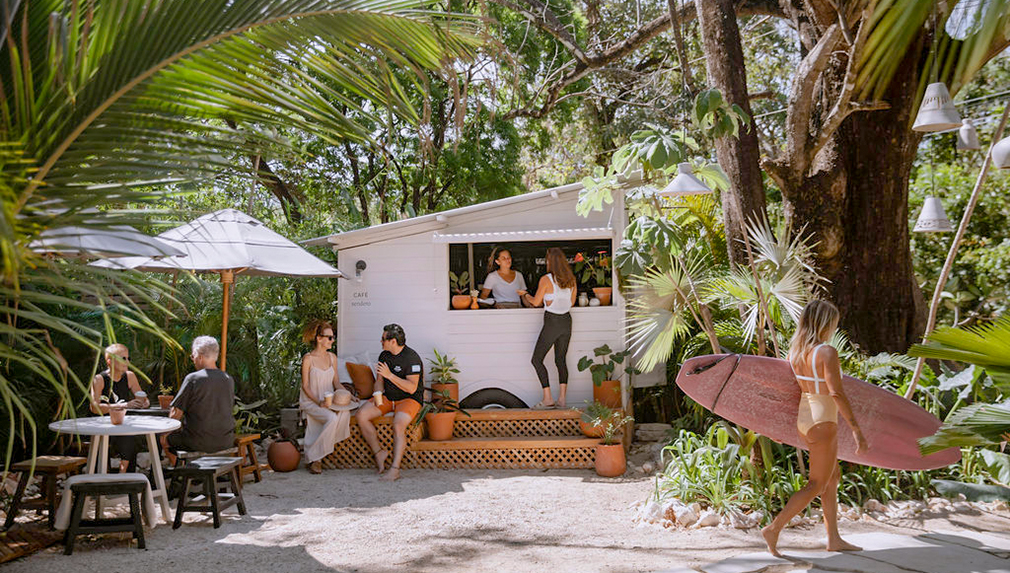 This is one of the characteristics that sets Sendero apart from anything else in the country. Nosara is bustling with electric energy and balanced by a tranquil ambiance. The town has perfected the art of valuing time and the property offers guests the perfect path to learn and adopt that lifestyle.
Unique to the area, the hotel is located in the jungle near five miles of undeveloped beaches and is perfectly positioned for guests to enjoy Nosara's unique characteristics like the local culture and emphasis on wellness. 
Sendero was built with sustainability top of mind and nurtures guests' spirits through wellness, art, relaxation, and adventure. Set between the jungle and lush coast, visitors can immerse themselves in everything the property has to offer.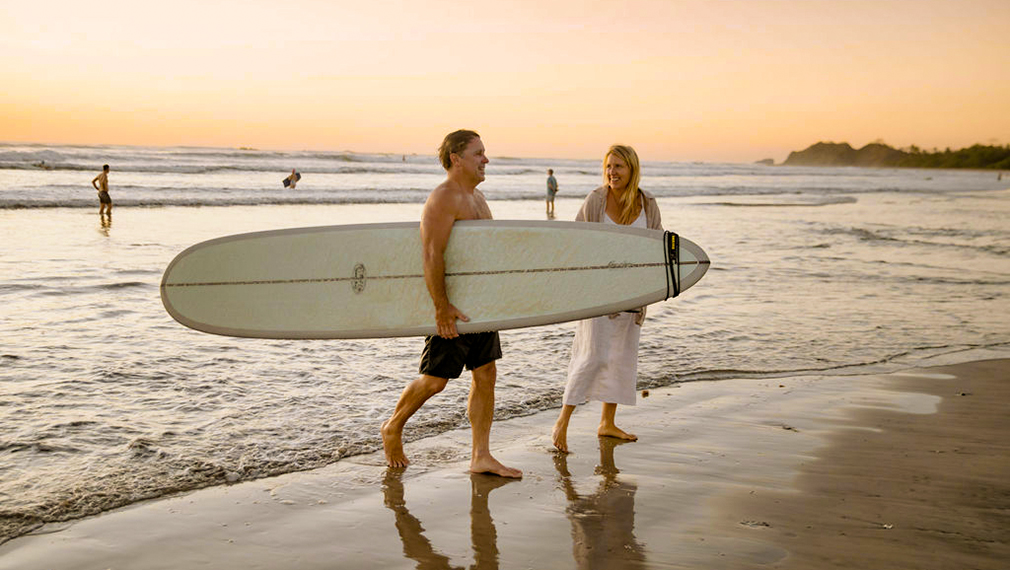 First and foremost, there is a surf school fit for all levels where you can pick up the sport in one of the most sought-after surfing territories in the world.
To help you balance on your board, the Yoga studio utilizes the natural and abundant jungle surroundings to help find your inner Zen with help from the sights and sounds.
The onsite restaurant Talise features a hearty yet healthy menu curated with some of the freshest ingredients found in the local area from seafood to tropical fruits and veggies.
A rotating art gallery featuring pieces from a local artist where you can pick up a one-of-a-kind piece of Costa Rican culture to bring back home.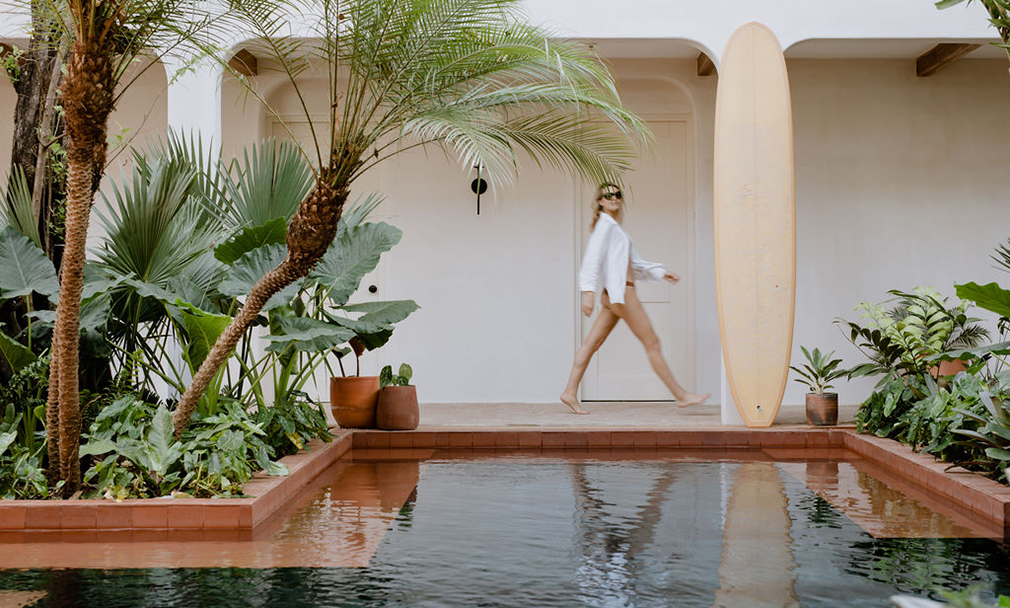 If you want to spend more time in the area as a 'workcation,' discounted access to Outpost – the members-only co-working space equipped with private offices, meeting rooms, a library, cafe, and rooftop common space begins at just $35 per day (compared to its annual membership fee of $4,500.) 
And, the airport is located only 15 minutes from the beach, so easy to get on your longboard quickly when you do arrive.