On an overcast day at an estate in the hills of Malibu, we caught up with two-time world champion Sage Erickson who was splashing in the pool with some famous friends for the day and enjoying her other role as the Shiseido "sun ambassador" as part of the brand's Blue Project initiative.
The Shiseido Blue Project is a collaboration with the World Surf League's environmental initiative, PURE, which is committed to inspiring, educating and empower ocean protection. This global movement launched in 2019 with a range of activities to protect the ocean, including cleaning up beaches, and leading conservation campaigns like We Are One Ocean. They also promote ocean-and sun-safe habits, along with WILDCOAST – an international team that conserves coastal and marine ecosystems and addresses climate change through natural solutions.
Erickson shared with us how she started her pro surfing career, her next project, and where on the planet she has yet to concur the waves -and it's not at all where you might think.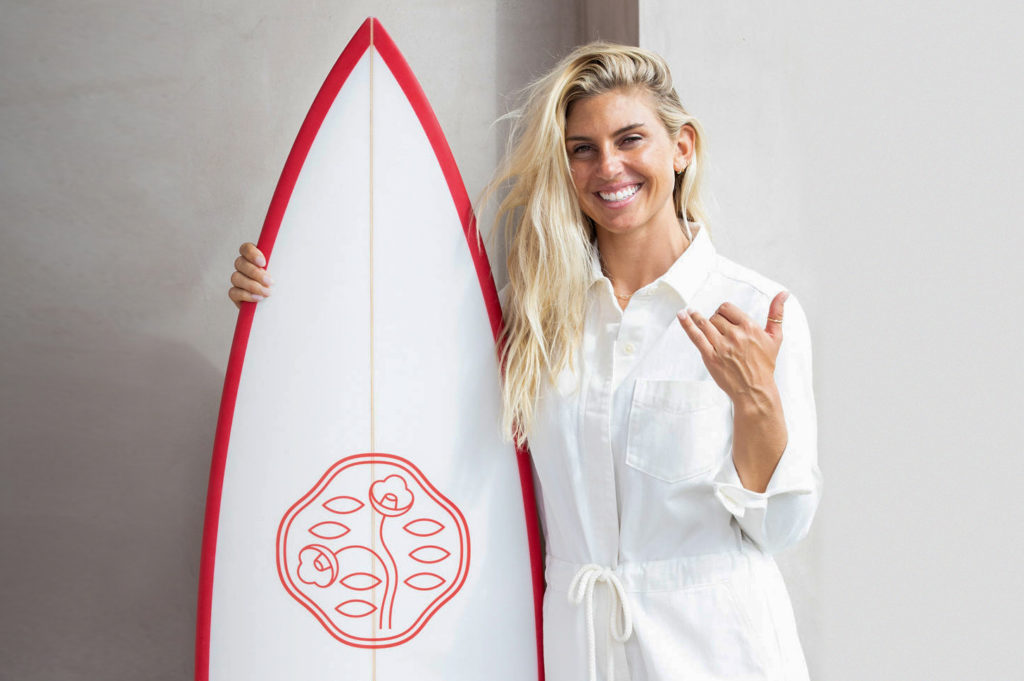 When did you know that surfing would become your full-time career?
I started at 10, which in the big picture is a lot later than most professionals have started. I think because I grew up in Hawaii there was a lot of great girl surfers there that were always around and I would go into their houses and see all their international trophies and all these collected things from around the world and I remember just thinking, wait I want my house to be like this, to have all these really special things from around the world and accomplishments.
When I moved from Hawaii back to California when I was 15, that's when I won my first event and it made me think, 'I love this feeling,' the winning feeling just felt great. I never was super great at surfing, but I knew I wanted to keep competing and get better and I just naturally would always set goals for myself from a very young age and continue to work hard towards them. So, when I won that first event at 15, that result told me it was enough to make it into something more.
Can you describe your surfing style?
My style in the past can been criticized as not as aggressive enough. I come from an area where there's these righthand point breaks, these real beautiful long waves and I don't love to attack the waves. I have this kind of soft nature at times and I think that's why I love competing. It brings out more aggressiveness in my surfing and I'm more committed but my style is pretty flowy and I guess a little bit edgy at times, when I need to be. But I just love the ocean so much that I don't always want to beat it up like on the wave. There are some people that are very aggressive but to me, surfing isn't just about that. I think I'm more cruisy, flowy and I can be a little more aggressive when I need to be but it doesn't come naturally to me.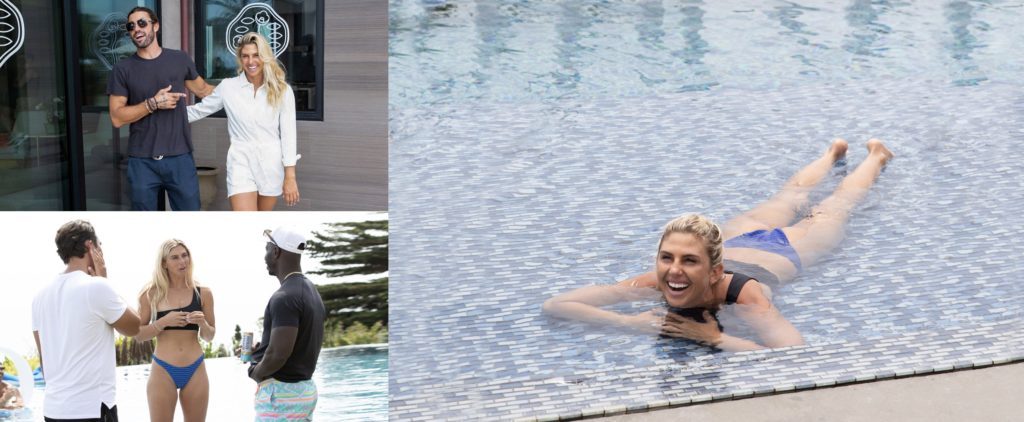 Is there a place in the world where you'd still like to surf?
Even though I've traveled so much there's still a lot of places I would love to go. I really want to go to Morocco, not just for the rugs and the tapestries and its beautiful color, but there are really good waves there. It's an extreme difference to California, its more isolated, the cultures different and the surf community isn't huge so to me that would be an amazing experience. I really want to go to Iceland. People actually surf in Iceland; it's freezing but the waves are incredible! You just have heavy-duty wet suits, booties, gloves. I love the cold, so I really want to go somewhere like that. Iceland and Morocco are kind of two extreme places, and the waves are really good there which most people don't know.
What is the most important thing you do to prepare before a competition?
Preparation is super important. When I get into the actual waiting period for the event, I like to just be able to surf and for things to freely flow. Preparation is eating really clean and healthy; a consistent routine is important for me. I can be very adaptive and all over and on the go and so for me when I settle and create a routine, eat healthy, continue working out consistently and just surfing a lot. That's when I feel my best. A lot of positive affirmation, writing in my journal. I don't set huge goals that are unachievable because then I feel like I place an expectation and then if I don't do something then it can make me feel like I failed. So, I think realistic little goals and trying to stay in the moment and appreciate every part of the day even if it's challenging and something doesn't go my way it's still a part of the growth. I'm not too extreme, I love junk food so I'll treat myself. If I eat really clean and healthy, I'll have a treat. I'm all about balance and being realistic.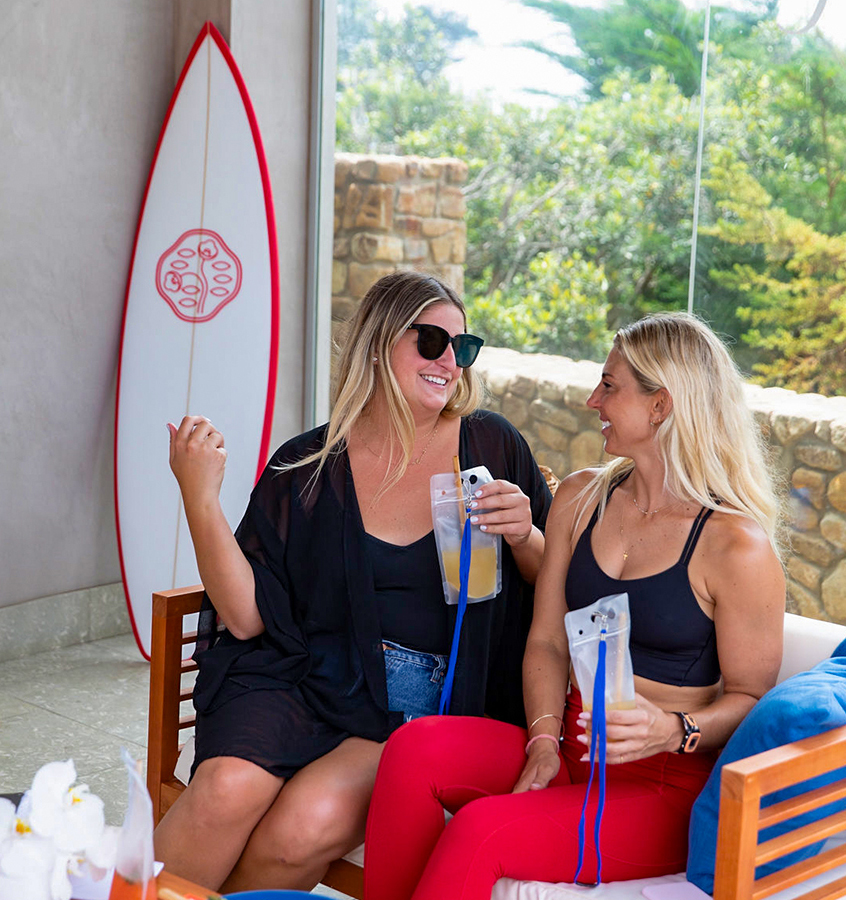 What's next on the agenda for you?
I'm still currently on the World Championship tour, so I'm going to finish off this season. There's an event in Mexico, an event in Tahiti, events in Hawaii and possibly Europe so it's been really fun to be able to be competing again. I'm going to do some surf days with some little girls, I want to just encourage people to come down and surf with me for the tail end of summer. I'm just going to stay active and keep being healthy and take photos, travel when I can now that things are seeming to open up a little bit more and continue to move, go on some surf trip and hopefully end the year with a really big result is still the goal. I've been really consistent this year, but I haven't had a win yet. With there not being any tour last year, I'm really craving to do well. Stay fit, surf a lot, have fun, spend time with my family and teach my little niece how to surf, she's three.
What brought you out to Malibu for this event today?
Today I came because I'm a sponsored athlete with Shiseido, I live 30-45 minutes away from here [in Ventura.] I literally love being by the beach, I love staying active, I love anything that encourages fitness and being healthy and having a healthy mind. Shiseido encourages being outside and being outdoors, their products are amazing and their efforts in moving towards being reef safe and Hawaii compliant [for the environment] mean a lot to me because I have a big love for the ocean. I just came to support Shiseido, they've supported me and I'm just very thankful to come and have a great day in Malibu.