One thing you can count on with many of the most famous Australian beach locations from Bondi in Sydney to Brighton Beach in Melbourne, there is usually an iconic skyline not far behind the sandy golden shores. Surfers Paradise, a suburb of the Gold Coast in Queensland is no exception.
Located near the urban recreational hub of Broadbeach with Mermaid Beach to the south and bustling Surfers Paradise to the north, this area of the Gold Coast attracts millions annually for the mix of sun, sea, and surf but also the surrounding hotels, restaurants, and shops – including the largest shopping and nightlife strip in Queensland. Here are five new reasons why you should make this slice of surfer's paradise your next stop for a wave-riding adventure.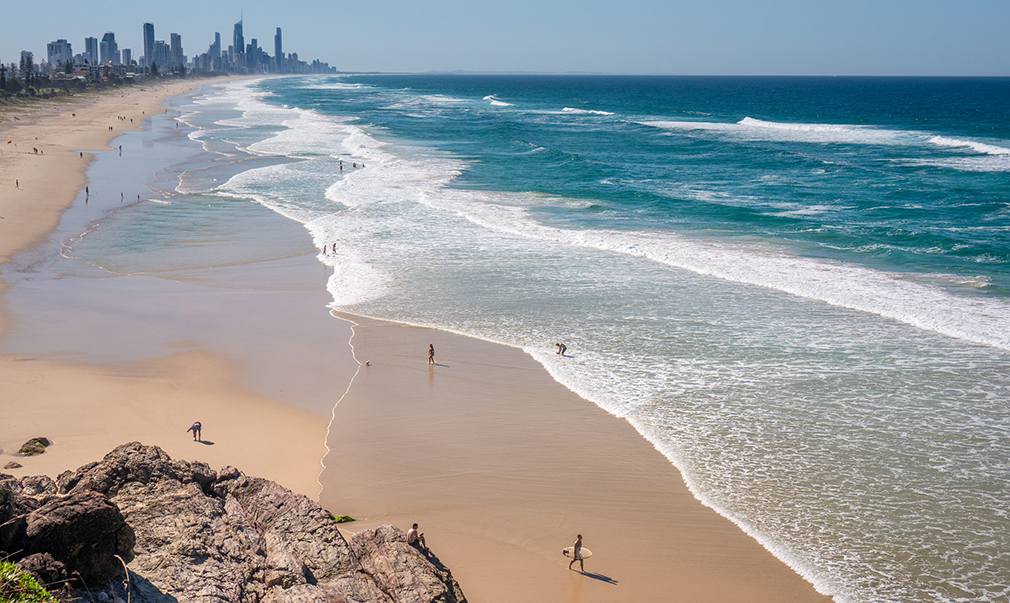 QT Gold Coast has been a go-to stay for travelers visiting Surfers Paradise for over a decade. As part of a recent coastal cool makeover, the hotel has introduced a new way to stay with six cabins on an urban oasis second-level outdoor deck named qtQT.
The other reimagined 293 guest rooms and suites showcase vintage luxe feel with bold interiors and Dyson-equipped bathrooms. The ballroom, meeting rooms and pool area have also been upgraded, but most exciting are the innovative cozy cabins filled with king beds, soft linens, snacks, ceramics, candles, board games and coffee table books for downtime – just like home.

While you are there, be sure to check-out the curated experiences by the qtQT's "Curator of Sunshine" who can design an itinerary for you from yoga to massage, alfresco dining to cocktails by the fire.
First things first, if you do not know how to surf, or want to look better on your board, you might want to take a lesson or two. As for surfing schools, check out Go Ride a Wave, they have classes right at Surfers Paradise and plenty of other destinations around Queensland and other parts of Australia.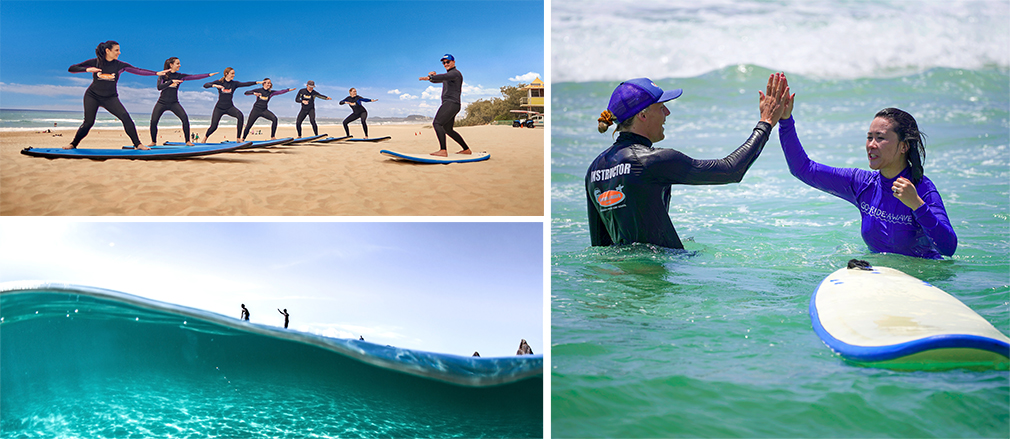 On dry land, The Hijinx hotel is a brand-new entertainment precinct that opened last year. It offers a variety of fun for adults, children, and teenagers but do not let the name fool you – it is not an actual hotel but more of a games center with a quirky New York theme.
The largest new addition to Surfers Paradise, is the vast and all-encompassing Paradise Centre. Here you can shop for everything from bikinis to board shorts, get your nails done, have a massage, drink green tea or cocktails, and try foods from around the world. You can also go bowling, skateboarding or sign up for a surf lesson to name a few options.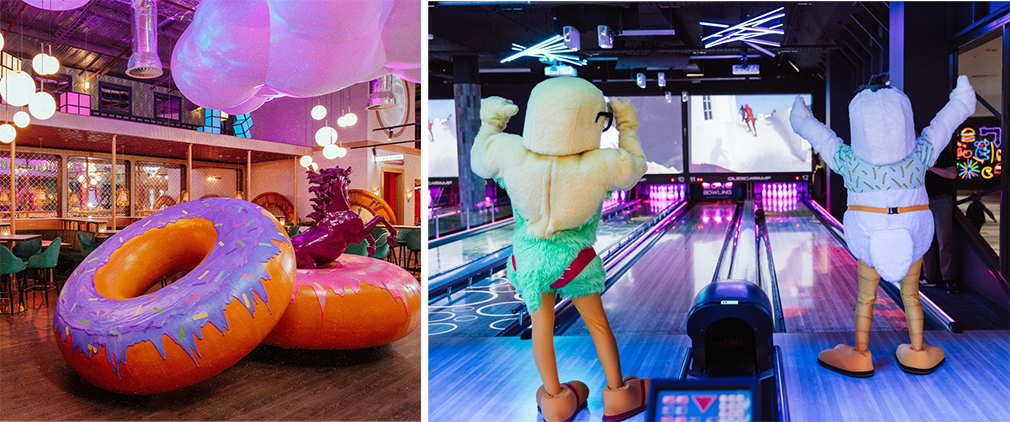 Do not worry if you are having too much fun and forget to feed your parking meter. One of the most unusual (but welcome) community services in the area is the iconic Surfers Paradise Meter Maids. Since 1965, you will find them combing the streets dressed in gold bikinis and tiaras while feeding expired parking meters. It sounds more like a fairy godmother for tourists who lose track of time, but more cities should have this generous service as it certainly promotes goodwill for visitors. Who wants to come back from a day of surfing, shopping, or a night out to find a parking ticket?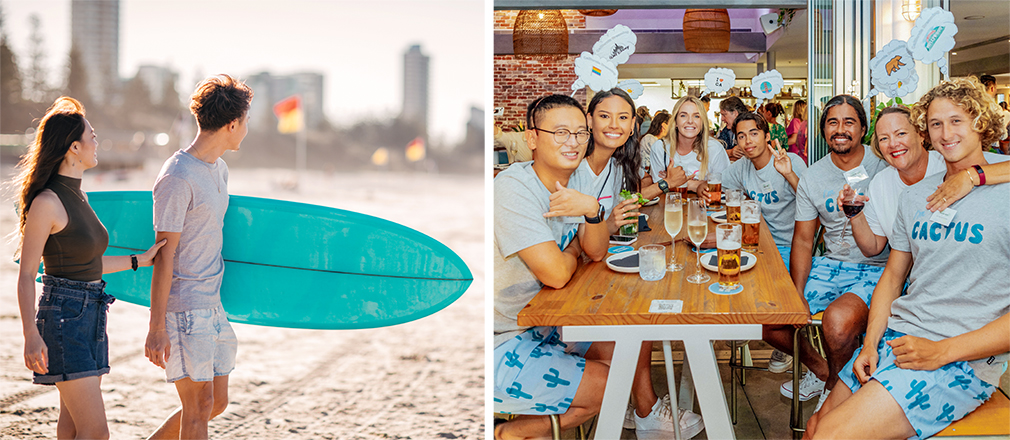 For another surprise in form of a snack, and a sugar rush, this cheeky new addition to the local sweets offerings is not for the timid. Cheeky Waffles is a dessert bar that takes the 'food porn' theme to the limit by creating waffles out of the shapes of the neither regions. If you have a bold sense of humor, they are made with a delicious batter mix then covered in chocolate or strawberry with sprinkles on top.