Africa is a once-in-a-lifetime bucket list trip for most of us but if you have any trepidation about venturing out for a safari in Kenya, we have curated a top list of three entrusted specialists that have something beyond the typical camp experience to offer. These include giving back to conservation efforts, visiting a family-legacy operation since 1920, and tailor-made excursions in the bush. From feeding giraffes at breakfast, to stalking lions, or riding along with a running stampede of elephants in an open-air jeep, this is a thrilling trip of lifetime and should be planned carefully. In other words, this is one you should leave to the experts.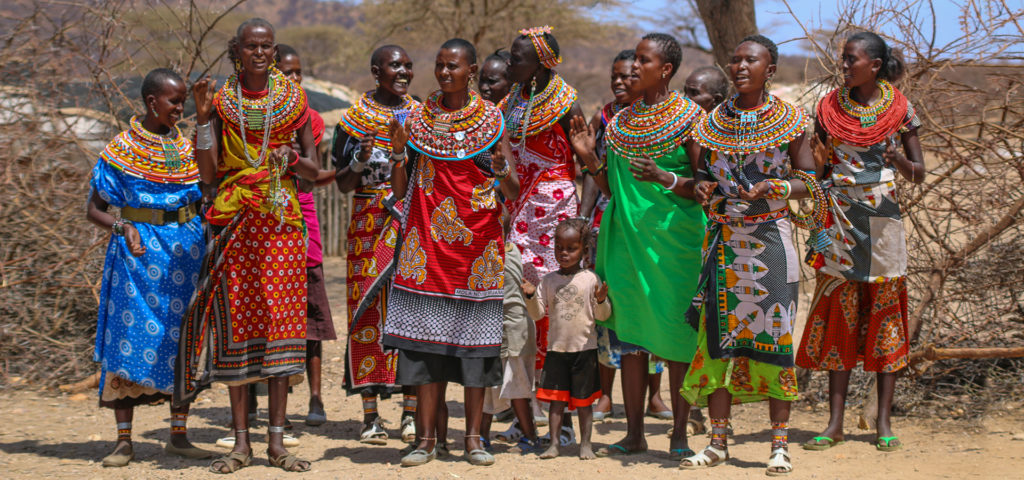 Micato Safaris That Give Back
Micato Safaris brings five decades of on the ground experience to the table, but they also work with many of the top 5-star properties in Nairobi, private villa retreats in the Laikipia region and luxury camps in the Maasai Mara bush which still remains the most popular for spotting wildlife. And, they give back to the locals generously through their philanthropic partnership with AmericaShare. For every guest on safari, Micato sends a child to school through The Micato One for One Commitment.
You might have missed elephant day in June, but Micato Safaris has you covered. Elephant Encounters will have you staying in tusker-rich reserves as Amboseli and Samburu, where close-up interactions with elephants are guaranteed.
"We were excited to hear about the new Tembo Naming Festival, committed to sustained conservation of Kenya's elephants, and this new itinerary is a way for our travelers to help support this important initiative," says Dennis Pinto, managing director of Micato Safaris. "Our Elephant Encounters safari combines the full Micato luxury experience with the top elephant spotting locations in Kenya, with ample opportunity to see the rest of the Big 5 and thousands of other creatures along the way. What's more, there is still time to book this safari for this summer or fall."
As part of this experience you will stay at the five-star, colonial plantation style Hemingway's Nairobi in the suburb of Karen (named for Karen Blixen, who wrote "Out of Africa" under her pen name Isak Dinesen). As part of this stay, you will have a private visit with orphaned baby elephants at the renowned Sheldrick Wildlife Trust, where you will sponsor a baby elephant of your own.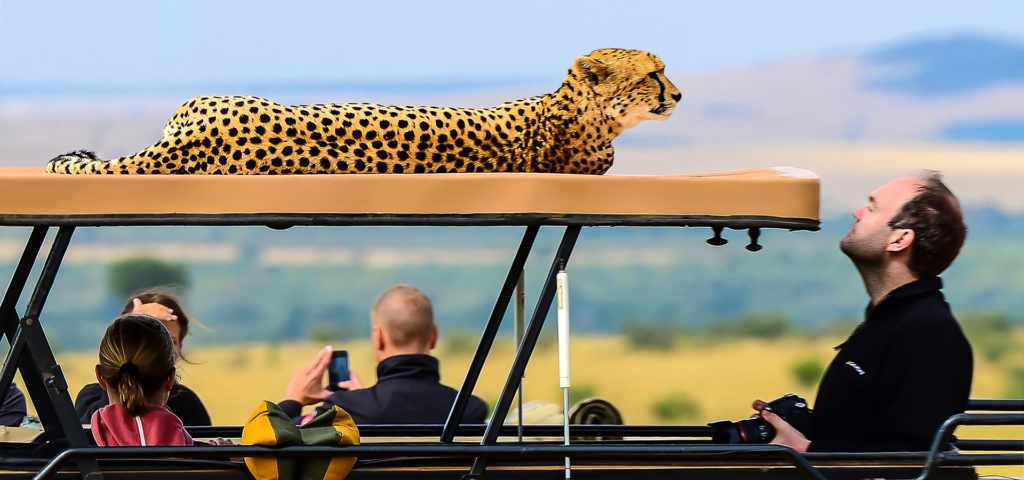 The trip continues with stop in Elewana Tortilis Camp with mesmerizing views of Mount Kilimanjaro. During your stay you will have the opportunity to visit the Amboseli Elephant Research Project (AERP), founded by Cynthia Moss and Harvey Croze in 1972 and which Moss continues to direct.
Other highlights of this itinerary include Chyulu Hills, as Hemingway wrote about in his novel "Green Hills of Africa," while you stay at newly refurbished and designed ol Donyo Lodge, one of only three Relais & Chateaux properties in East Africa. Through the Big Life Foundation, the lodge supports the Maasai traditional lifestyle and the conservation of the fragile local ecosystem.
Along the way Elephant Bedroom camp along the Ewaso Nyiro Riverbed, is where you will spot wildlife from your private quarters before stopping at Maasai Mara's Motorogi Conservancy, Richard Branson's eco-friendly Mahali Mzuri.
Entry-level rates start at $10,750 per person in low season (May.)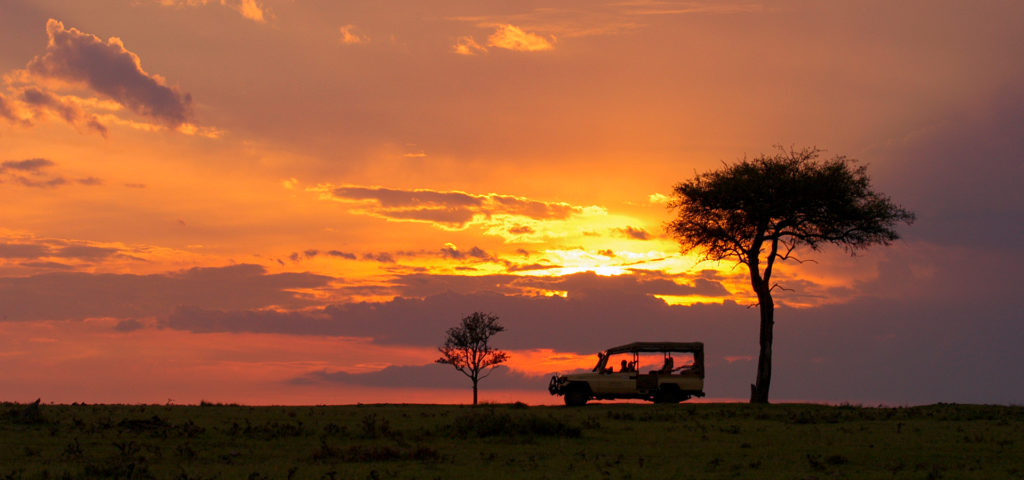 For an old-school family-run safari business, Cottar's Safari Services is a fifth-generation camp that was founded in 1919. The recent shutdowns from Covid-19 have afforded the opportunity to contemplate issues that matter to them most, such as develop a collection of more meaningful safari experiences, and completing a sympathetic refurbishment which celebrates the pioneering spirit of safari.
According to Louise Cottar, co-owner, "Luxury safaris and the Big 5 game experience have become commonplace. We believe that travelers still value these elements, but that they also want to participate in a safari that provides values, purpose and impact. As such, we have spent the last year developing safari impact experiences that have a positive effect to the client, to the complex and unique biodiversity that surrounds us and to the local Maasai community as we move forward into the next 100 years of providing safari and conservation services."
Cottars' 1920s Camp is already a leading-edge Global Ecosphere Retreat member of The Long Run with a significant commitment, and innovative and unique approach to sustainability. The Long Run is one of the world's largest initiatives led by nature-based businesses.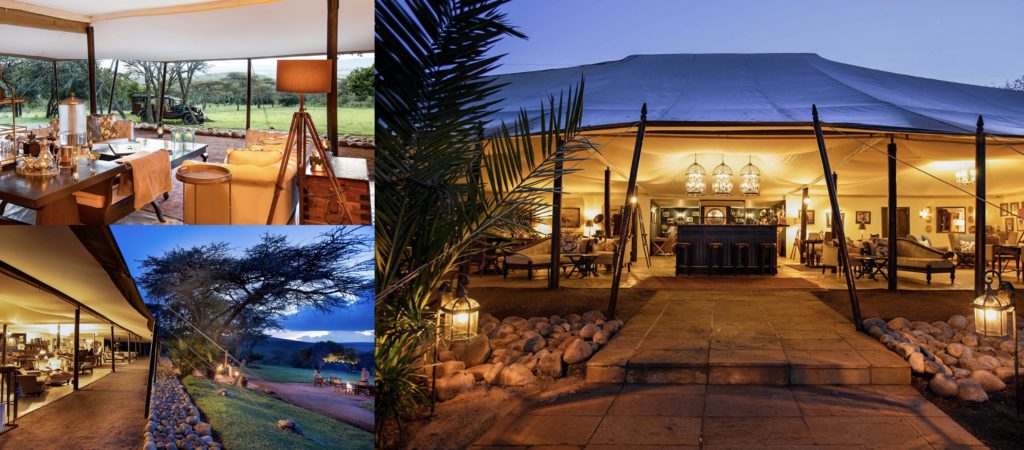 Following an extensive refurbishment of the Cottar's 1920s Camp in the Masai Mara now includes a signature Mess tent, as well as an Explorer's tent, and a stunning new interior for the second Honeymoon tent.
The Mess tent, situated with a hilltop view of the rolling savannahs, encompasses an Art Nouveau canter bar, an explorer's library fire nook, a Victorian-era-inspired dining area and vintage lounging area. The Explorers tent is the equivalent of a scaled 'cabinet de curiosite' showcasing the history of safari, the Masai culture, unique biodiversity specimens and conservation stories. The Honeymoon tent is a larges suite with two bathrooms (and bathtubs), separate fire room, living and dining areas, and bedroom with matching Bauhaus inspired 1920's walnut bur wardrobes plus a huge 4-poster bed. Private afternoon teas are served from original traveling trunks containing Victorian silver service tea sets.
The Cottars have also developed a 'Full Circle' safari experience which enables guests to stay longer in the Masai Mara, and move from the 1920's Camp to their two other lodging options Cottar's Bush Villa and Cottar's Conservation Camp.
Some of those experiences along the way include engaging and learning about vulture rehabilitation, spending time with the only all-female conservation ranger unit in the Masaai Mara, learning about the unique medicinal plants of the area, foraging and tasting local wild food, touring the community-owned private conservancy and participating in a reforestation seed disbursal bush walk experience.
Prices begin at $750 per person per night on full board accommodation including most activities (excluding park and conservation fees.)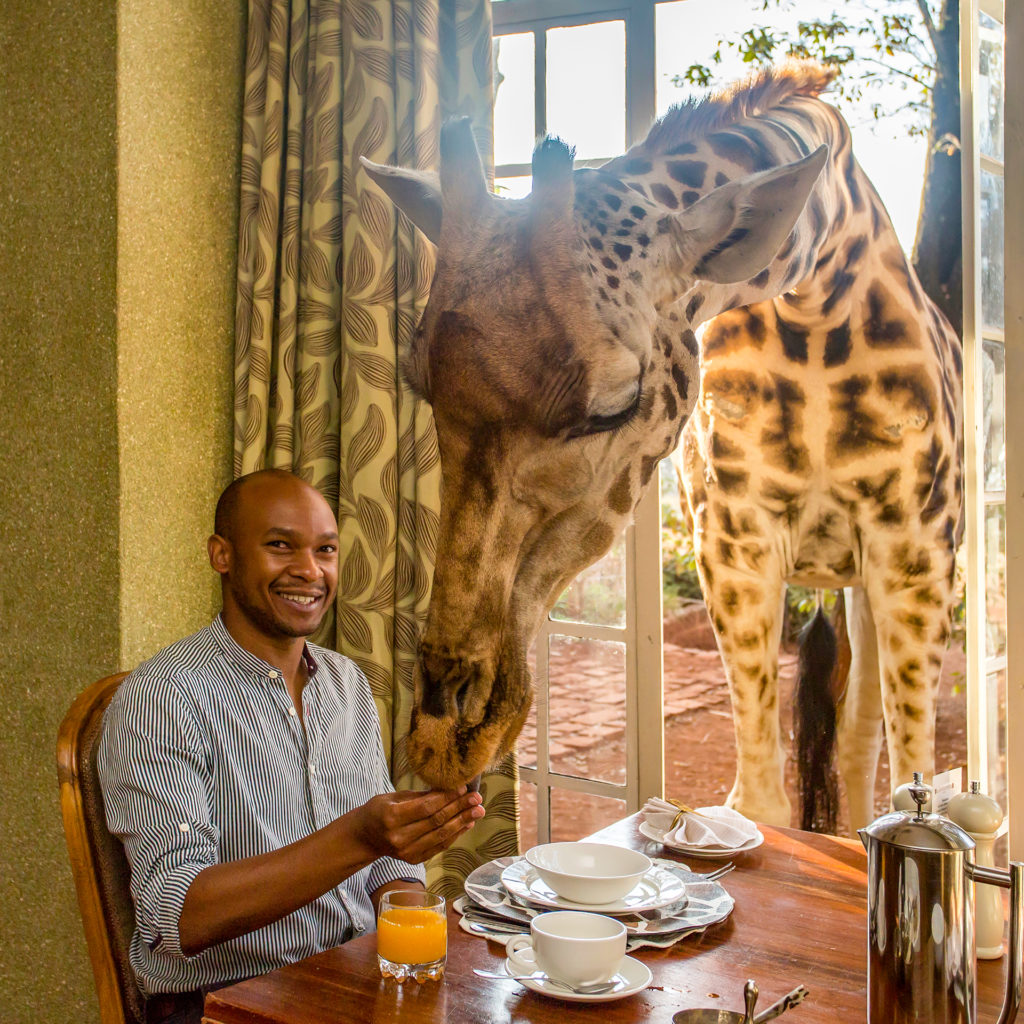 Your Own Private Kenya
The travel experts at Scott Dunn USA are safari experts who have crafted the ultimate Kenya itinerary tailor- made to each guests' desires.
One thing is certain, that you will see both black and white rhino in the Solio Conservancy, which has become one of the greatest rhino conservation successes in Africa. You'll also go on horseback in the wilderness, and float above the Mara River in a hot air balloon before a champagne breakfast on the savannah.
The team has hand-selected some of the very best luxury camps that are equipped for seamless service. Guests will fly into Nairobi and will begin their adventure in Laikipia with a stay at Solio Lodge on the slopes of Mount Kenya, Aberdares National Park and all of the wildlife that accompany the area.
From July to September Sala's Camp in the Masai Mara has a prime spot for the Great Migration and phenomenal wildlife sightings year-round, which guests can observe from the serenity of the plunge pool on a private veranda.
For the final leg of this trip, guests will travel to Nairobi where they will be taken to the ultimate bucket list property, the world-famous Giraffe Manor. Yes, towering giraffes can be found walking around the grounds with guests having the options to feed them snacks from the terrace or the verdant green lawn, and sometimes they pop-in the dining room windows for a nibble of breakfast. Just think of the selfies you can take.
A10-night Ultimate Kenya itinerary starts from $9,000 per person in low season. This includes internal flight costs and is inclusive of full board and activities based on two people sharing.