Rise Up Surf Retreats' all-inclusive week-long stays offer the perfect combination of surfing, yoga, and wellness experiences in four beautiful oceanfront locations across Central America—and their unique blend of adventures will leave you feeling refreshed and rejuvenated.
Rise Up Surf Retreats are also committed to giving back to the local community. Founders Phil Southan and Corina Weibel created their NGO, Rise Up Kids, to give back to the local Nicaraguan community.
Nicaragua is the original Rise Up destination and the place that the owners have called home for the last fifteen years. Local knowledge, connection to the community, and love for this place helps them create an authentic surf retreat experience.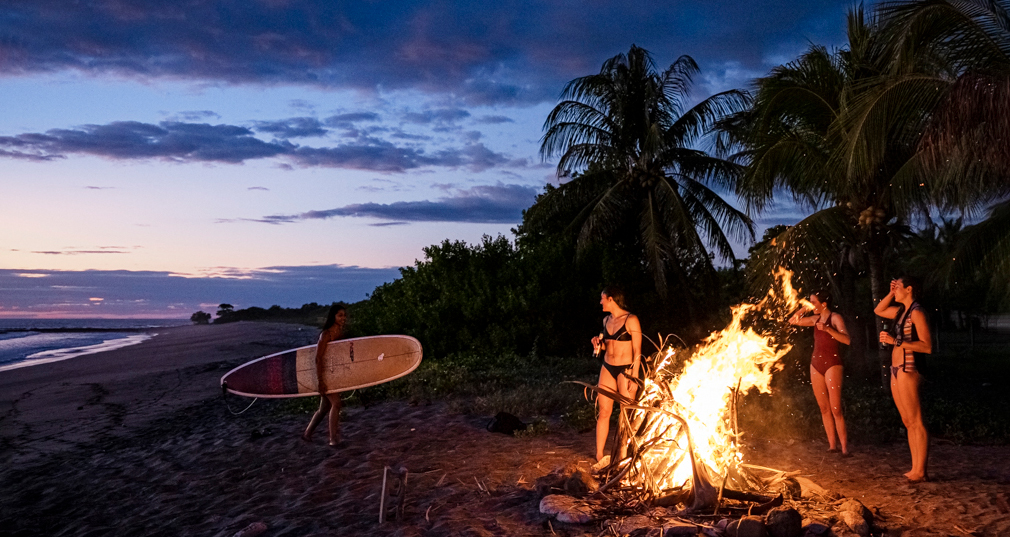 Eco-conscious practices and local community support isn't the only focus. They also advocate for wellness as more than just physical fitness, which is why they offer a holistic approach that includes healthy, locally sourced meals, guided hikes, and community activities designed to leave guests feeling connected and inspired. Imagine experiencing the thrill of catching a first wave or the peacefulness of a morning yoga session overlooking the ocean. With Rise Up Surf, you can have both.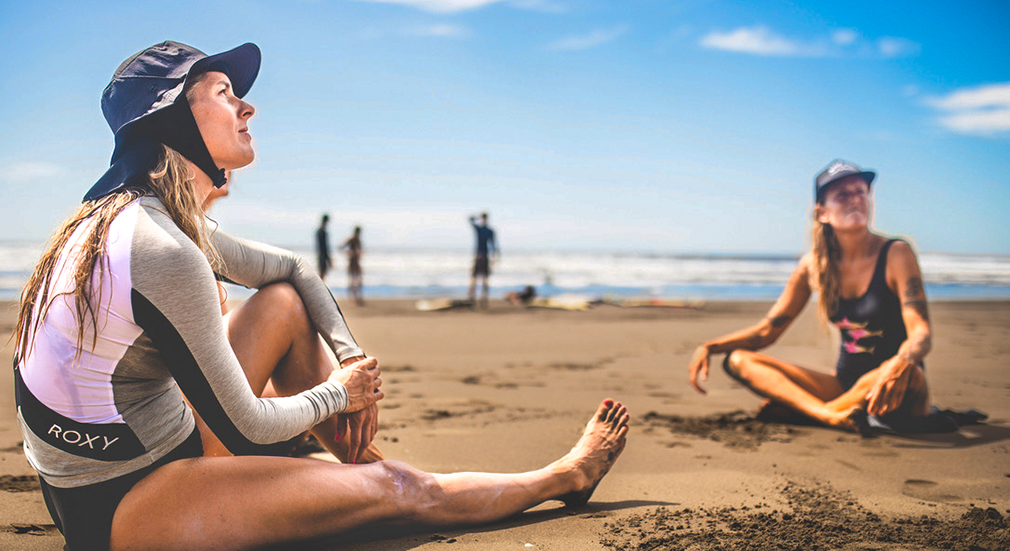 The best part? Rise Up caters to all levels of experience, all ages, genders, cultures, and religions. Anyone interested in dipping their toes in the sea can take part.
We asked founders Phil and Corina to share the top reasons to visit. Here's what they had to say:
Immerse yourself in the local culture of Nicaragua.
Nicaragua is truly a special place, which is why we choose to call it home. Its beauty and waves are one thing, but the people who live here are the best of all. When you come to Rise Up, we make sure that you get to experience the culture and hang with the locals—giving you a true taste of Nicaraguan life. On a daily basis, you can practice your Spanish with Elmer and Alvaro, our filmers and drivers, discuss everyday life with our surf coaches, Norvin and Chepo, or spend time with the lovely and talented ladies in the kitchen. You will also get a chance to horseback ride through town, visiting the home of a local woman who will show you how to make handmade tortillas. Each drive from the resort to the beaches gives you a feel for the life here too, with plenty of opportunities to meet the other locals in town: cows, turtles, birds, and lots of dogs.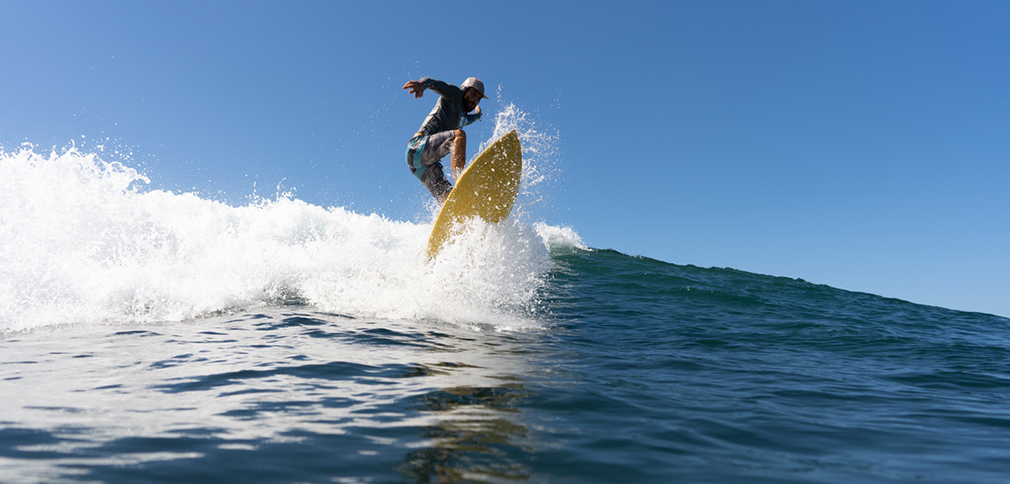 Get up close with the ocean waves.
At our Nicaragua location, we are blessed with some of the best waves in the world. From beginner to expert level, there are waves for everyone. All three Nicaragua resorts are a short walk to breaks, with two of the resorts being right in front of the ocean. There are also plenty of other beaches we can drive to in less than 20 minutes, and a couple of point breaks that we reach by boat. We are super spoiled to have so many waves to choose from, but even more so to have them all uncrowded. In fact, it is not uncommon for us to be the only ones paddling out, which is really special.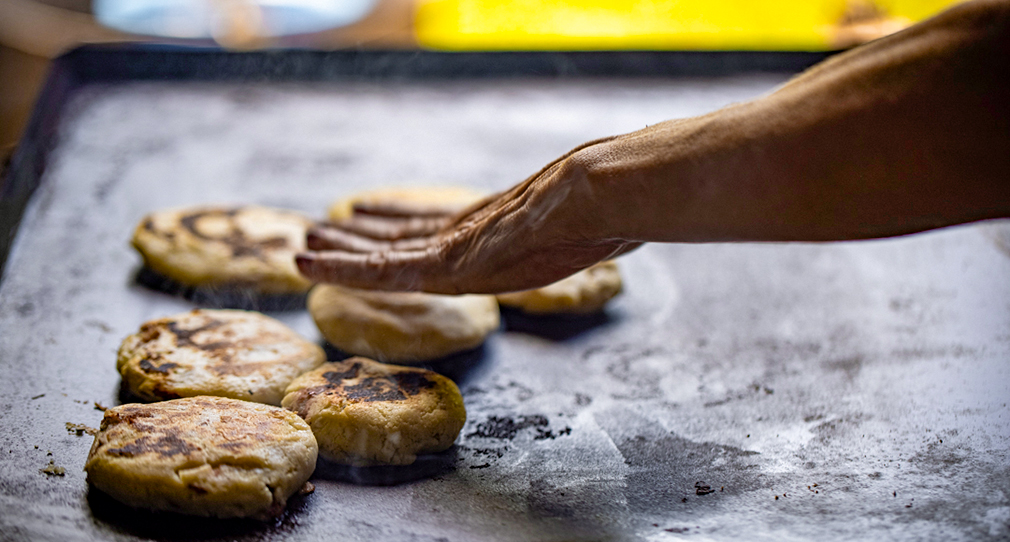 Indulge in delicious, nourishing food.
We always joke that at Rise Up you will never go hungry. Every day we offer cold breakfast, hot breakfast, lunch, dinner, dessert, and plenty of snacks in between—perfect for fueling up after all the surfing and activities. Our talented chefs come from around the world to cook with us, offering delicious and nourishing food to our guests. They are all great at accommodating different diets, making sure that everyone's bellies are full and happy. You can expect a diverse menu throughout the day, but breakfast time is often a favorite, as it is packed with typical Nicaraguan dishes: gallo pinto, plantains, local cheese, and eggs. The waves are epic, but the food will be a standout from your time in Nicaragua.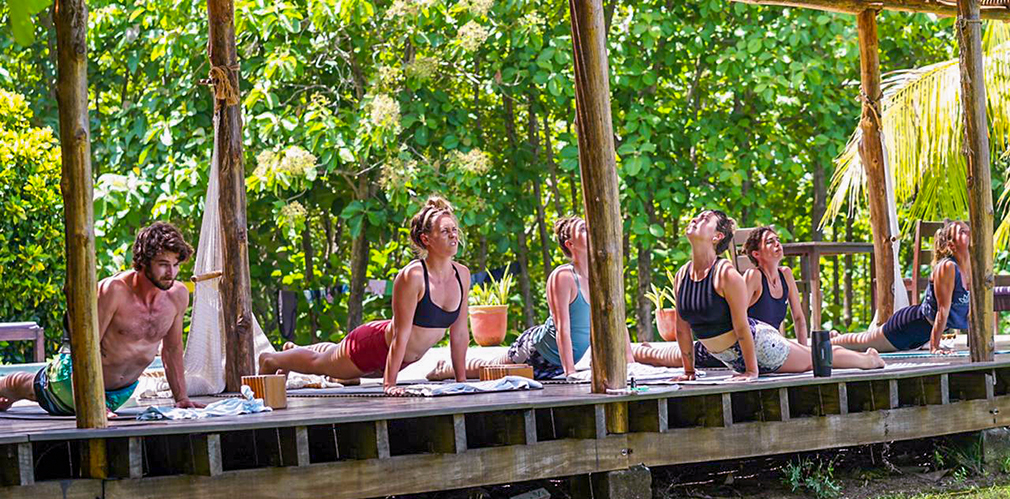 Learn from yoga pros and surfing experts.
Guests will enjoy peaceful yoga classes overlooking stunning landscapes, where green jungles meet the blue sea. Offered as the perfect compliment to daily surfing, our yoga classes allow guests to let their body and mind relax and reset. All our coaches are all invested in seeing you progress, making sure you catch loads of waves, and helping you learn as much as possible. With smaller group sizes, the coaches are able to provide individualized attention to each guest, ensuring you leave with better technique and more confidence in the water. Aside from the invaluable in-water coaching, we also do out-of-water coaching, which includes surf chats, surf theory, and video analysis. We've found that the videos are a real game changer. You're guaranteed to learn a lot from our awesome coaches, but you'll also have plenty of time to spend with them outside of the water.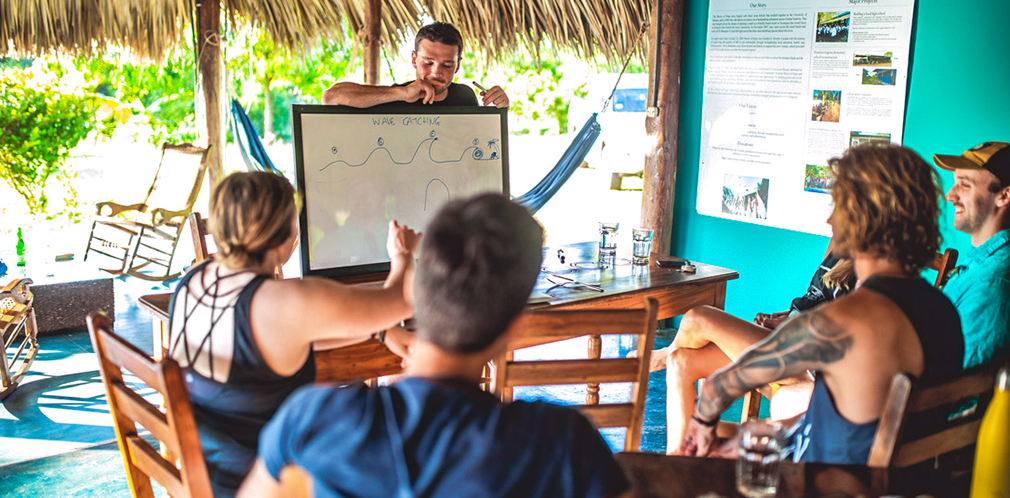 Take in the wild beauty and epic sunsets of Nicaragua's landscape.
The beauty of Nicaragua is something you must see for yourself. The backdrop of your daily surf will leave you questioning whether you are dreaming. Looking out, you will see untouched beaches, bright blue skies, verdant green palm trees, and looming volcanoes in the distance. The wild beauty of this country will really blow you away (we are still blown away even after years of living here!). Each night at dusk, the sun really puts on a show, filling the sky with a kaleidoscope of cotton candy colors. And on the mornings we wake up for a sunrise surf, you will get the chance to see an impressive morning show, too—the colors are unreal as they dance on the surface of the water.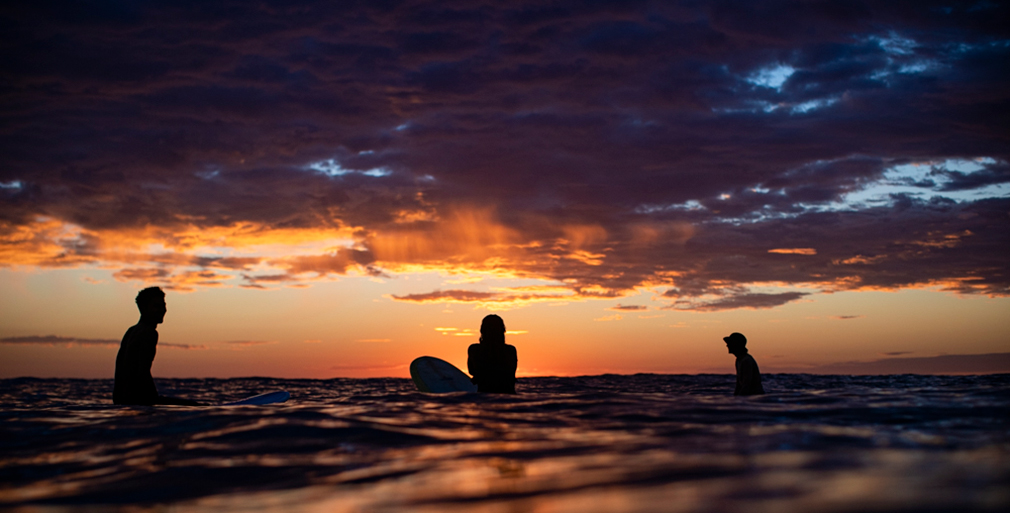 Get the chance to do good.
Rise Up Kids supports construction and maintenance for local schools, food aid, and other initiatives aimed at supporting the community and future generations of Nicaraguans. Rise Up believes that everyone deserves the opportunity to enjoy a happy and healthy life, regardless of where you were born. Rise Up is dedicated to helping improve the lives of the local community through various projects focusing on children, education, and conservation.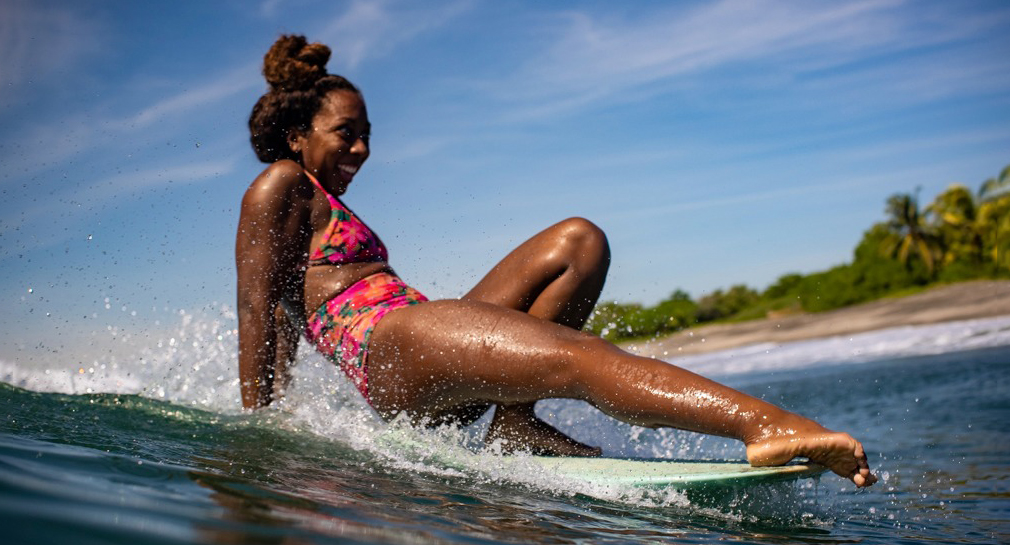 More surfing retreats in the region:
COSTA RICA: The retreats in Costa Rica are located on the edge of the virgin rainforest, nestled between the mountains and perfect waves. Every day guests are visited by abundant wildlife ranging from macaws to agoutis. Two incredible retreat locations are based in the same area, each with a unique feel and vibe.
GUATEMALA: It was on the founders' first visit to the small fishing village of El Paredon that they fell in love with the area. The winding, dusty roads, black sand beaches, and dreamy west coast sunsets make this retreat one of a kind. Here, guests will find relaxation, good vibes, and empty waves.
BARBADOS: As the founder's birthplace, Barbados will always hold a special place in the heart of Rise Up. Packed with local knowledge, guests can expect off-the-grid surf spots and secret adventures. This retreat is an experience that cannot be found in the guidebooks.