Sexy silhouettes and powerfully progressive looks are just a few defining factors of Polish-born designer Marcell Pustul, owner of his label Marcell Von Berlin. Founded a decade ago, his cutting-edge couture or ready-to-wear ranges from tight black (his favorite color) leather dresses to candy-hued suits and accessories, has been worn by Lady Gaga, Madonna and Jennifer Lopez to name a few.

With flagships in Berlin and Los Angeles, the store esthetic is modern-minimalist industrial meets chic high fashion lounge. To add to the allure, the L.A. outpost on Melrose has just opened a Coffee Lounge mingling the aesthetics of both the cosmopolitan German city and the laidback West Coast lifestyle. It begins indoors with grab-and-go food and drink section with plush velvet gray banquettes – that wouldn't look out of place in a nightclub – and a store selling cookbooks, spices and home gifts. The café, which was formerly used as a client lounge, leads out to a tranquil back garden patio with black wicker chairs and pottery.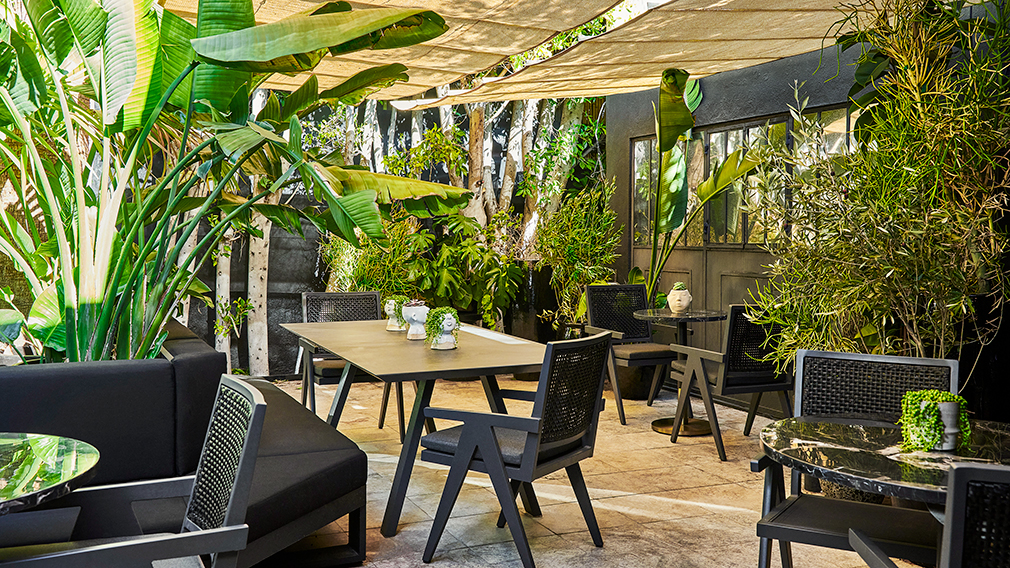 Pustul wanted to create a complete experience for the clients and guests. "I've always seen our flagship stores as a place to meet, so it wasn't at all far-fetched to open a café to create just that – a space to hang out, have meetings or private events and do so while sipping delicious coffee creations," said Pustul. "Because let's face it, who doesn't need a little caffeine booster during the day? And isn't it more fun doing so in a space created just for that purpose?"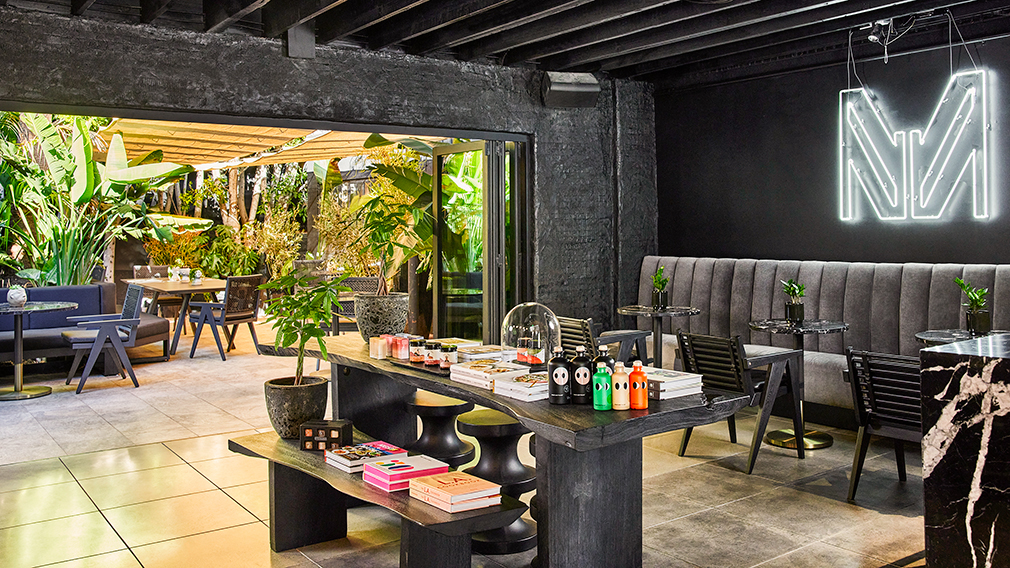 The lounge is pouring the brand's own home-grown, roasted organic Arabic coffee beans. Custom mixes include CBD and mushroom infusions, along with baked goods, egg sandwiches and avocado toast. And, the food was not an afterthought, the manager is from the wildly popular Republique on La Brea in Hollywood, so the brunch items are solid.
We met up with the designer over a 'runway' coffee and chocolate croissant on the terrace in West Hollywood to find out more – and tips on where to shop in Berlin.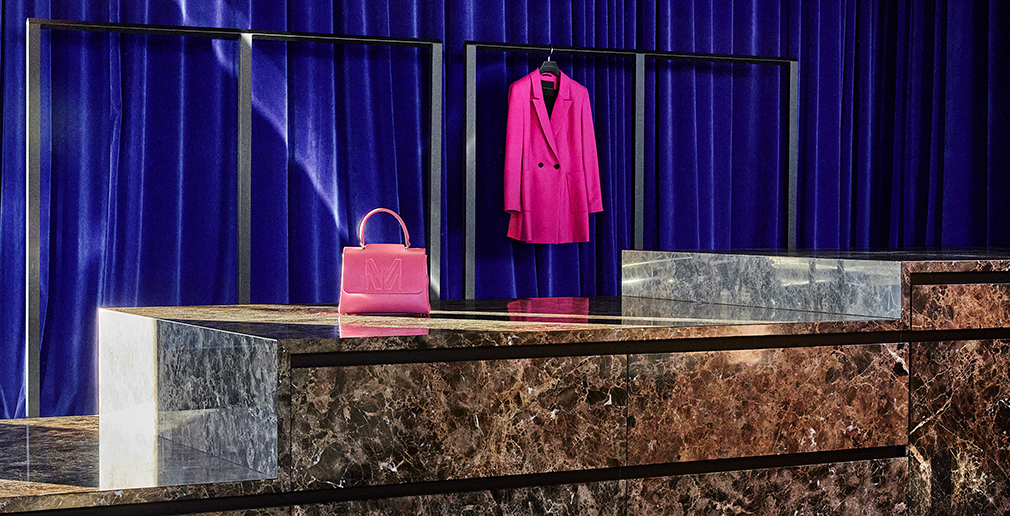 What are some of your favorite shopping cities in the world for inspiration and why?
I love the vibe of shopping in Miami, you can always find great limited-edition products. Shopping in Berlin promises unique product assortments and great vintage stores. In Los Angeles, my favorite place to shop is Dover Street Market, I feel very inspired by the presentation of designer installations.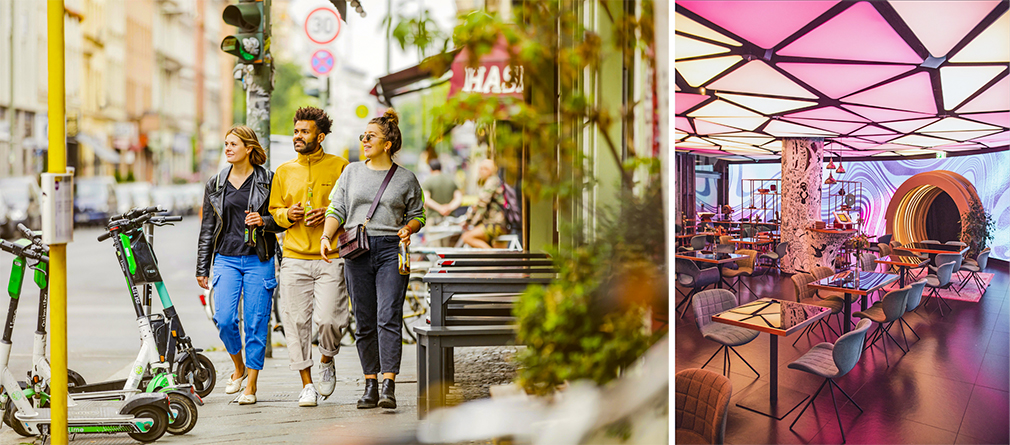 Tell us where you like to go in your hometown of Berlin. What are the 'musts' for you?
When I'm in Berlin you can usually find me at the rooftop pool at Soho House. The TV Tower is must for the best views over the city. In the neighborhood of Mitte you will find THE REED, which not only has great food and drinks but also has a very cool, eclectic crowd. For shopping, I head to Oranienstrasse where you can browse small boutiques, including my favorite Voo Store.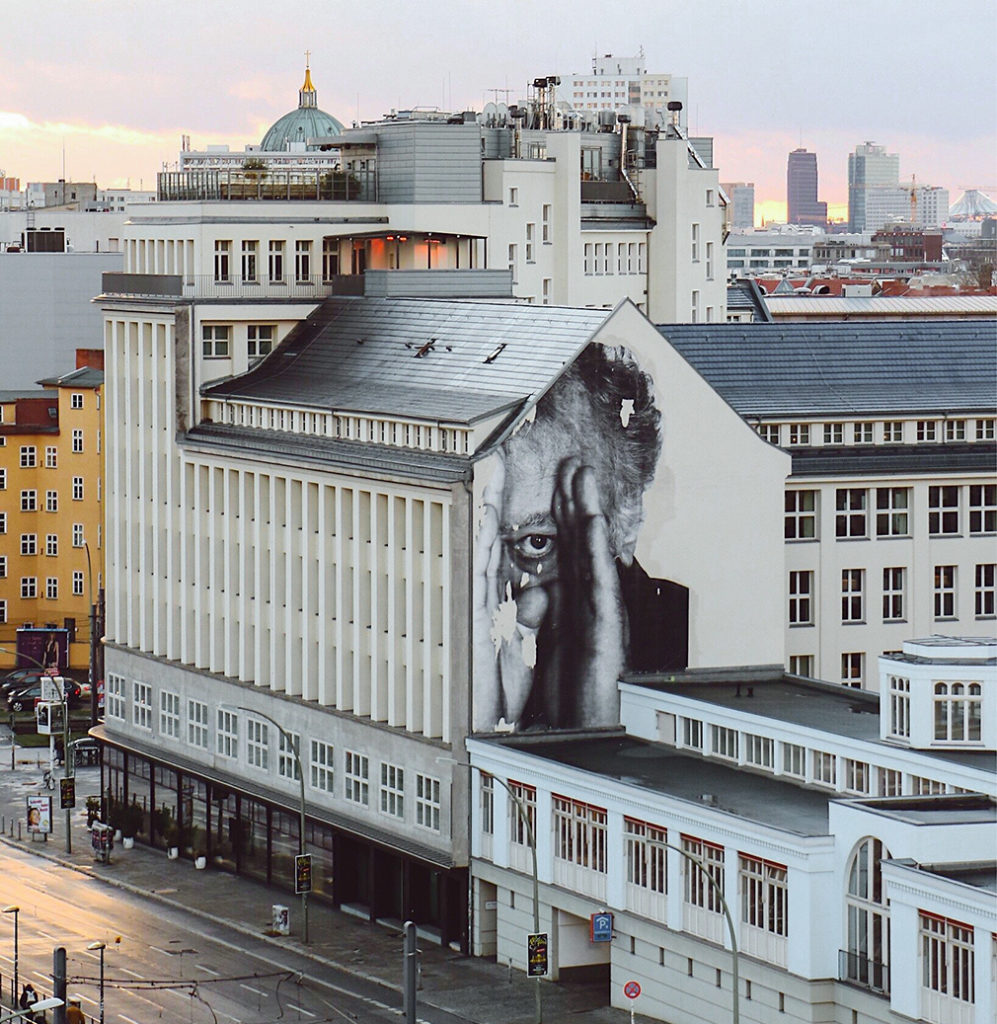 What does your perfect day in LA look like? Where would you go?
On a perfect Sunday, I would start my day with celery juice followed by coffee before heading out for a hike. After a hot yoga class at Modo I would take some time to relax by the pool with friends and then head to Melrose Trading Post in search for unique objects for my apartment.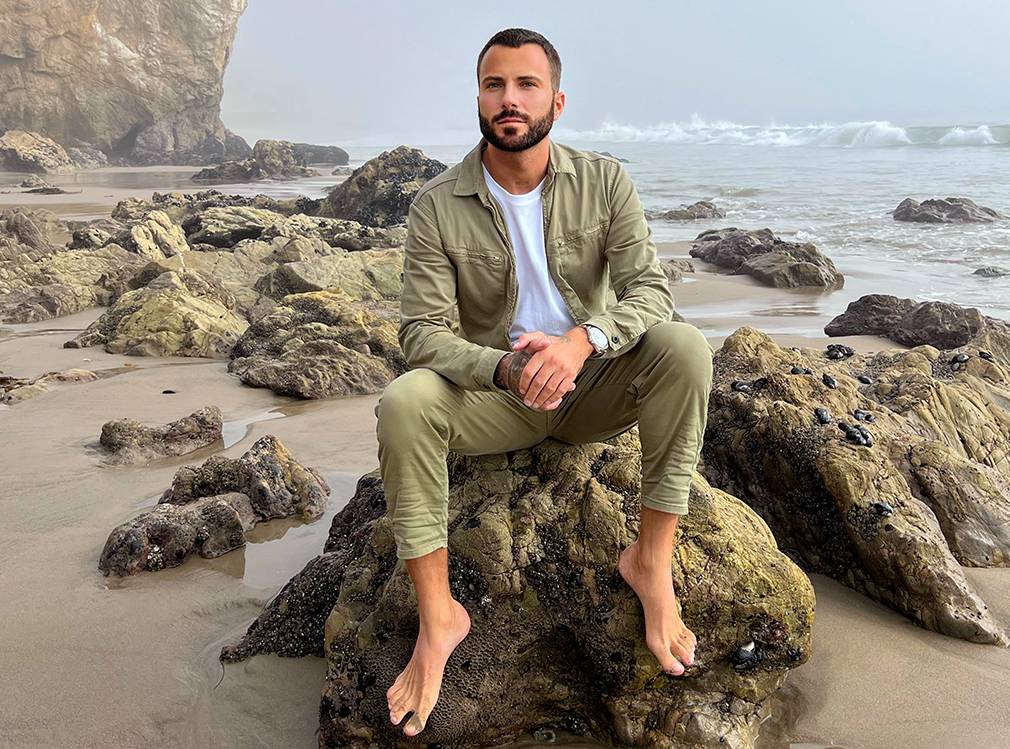 What are some of your 'go-to' travel accessories for a big trip?
I always need to be plugged-in on the go so my phone, charger, power bank are essentials. I also always travel with hiking shoes and a sketchbook and pencils, for when creativity strikes, and I feel inspired to sketch.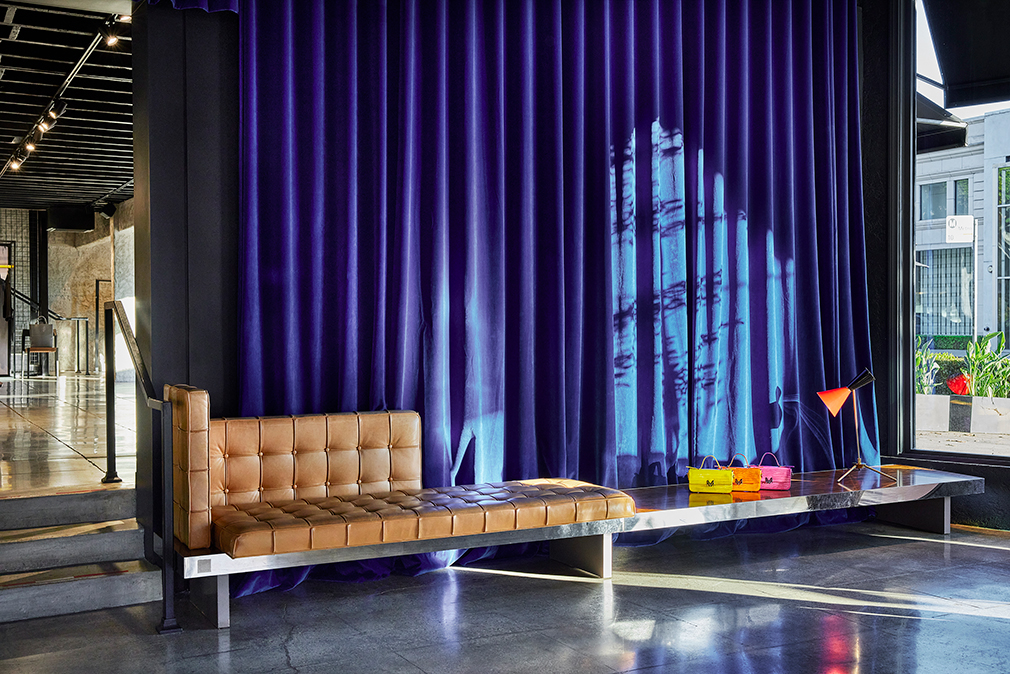 What is the one thing you always have in your bag?
AirPods, I can't live without good music.