Each month in 2022, we're thrilled to present you with Sounds of Paradise, an exclusive mixtape of songs crafted to aurally transport you into escapist destinations. As a professional DJ, I love nothing more than to find, creatively combine and share a story in music, and it's particularly special to embark on this project, which will draw from all different eras, sonic styles and parts of the world.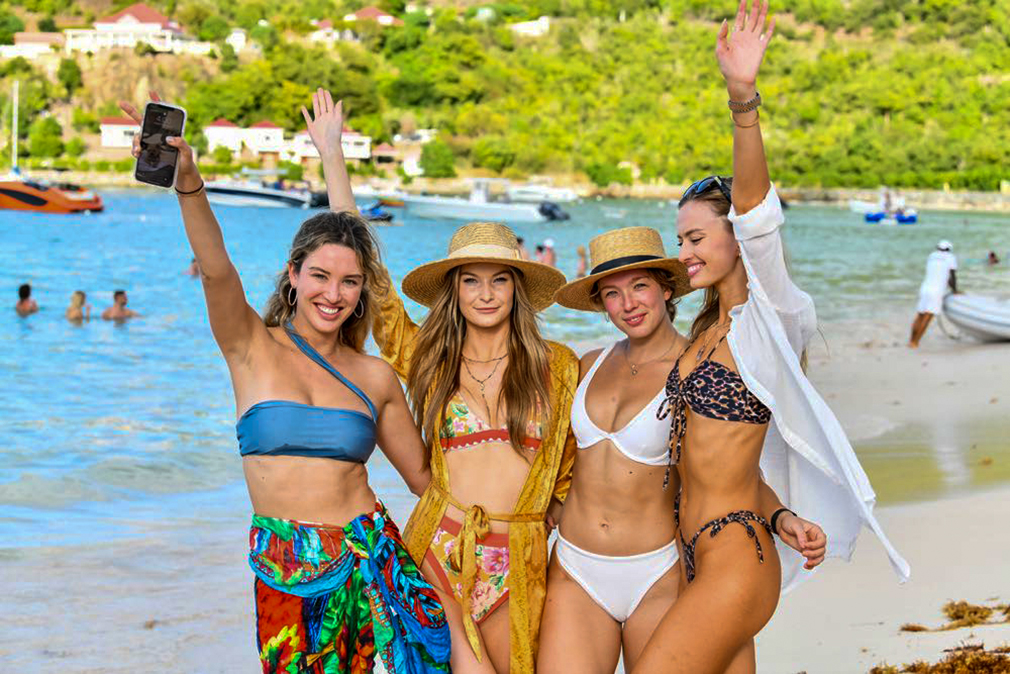 Now, if you're ready, it's time to hop in your imaginary yachts and set sail — this month, we're going to St. Barts!
Before you put your headphones on and take off, you'll find the track listing and a little bit of background on what you'll be hearing in the mix. Or you can simply press play and wait for surprises.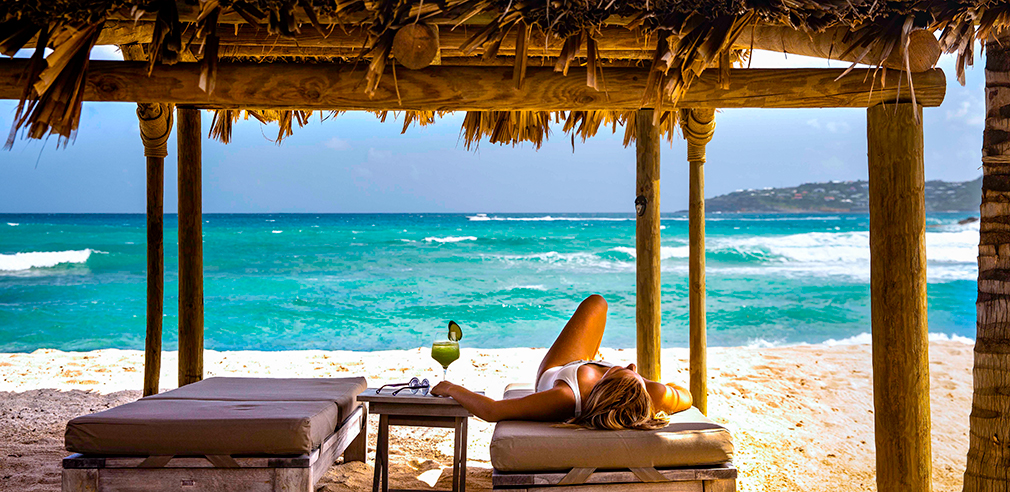 Alberto Bof featuring Kai Elle "St. Barths"
The carefree ditty that opens our mix appears on the soundtrack for Chiara Ferragni: Unposted, an Italian documentary about the world's first fashion influencer. It's also a good soundtrack for popping bottles, if that appeals.
Albert St. Barth "Aqua Del Mar"
The sound of lounging on white sand and diving into pristine turquoise waters, "Aqua Del Mar" is the highlight of a 2013 compilation called St. Barth Pure Island Lounge, Vol. 2.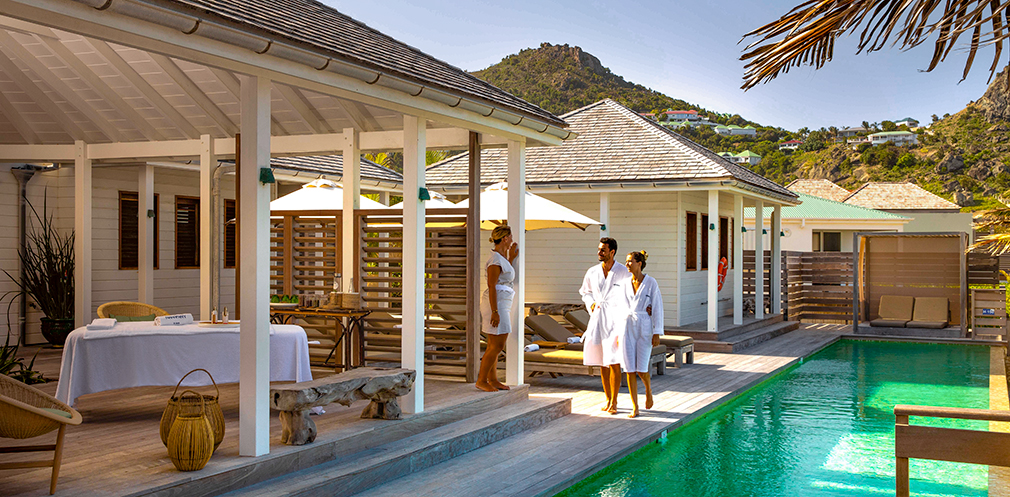 St Barth Wellness Hotel De Luxe "Free Your Mind"
Imagine being pampered in a St. Barts spa while gentle ambient music fills your ears. Apologies that this mix doesn't come paired with an actual wellness treatment, but we're daydreaming here, anyway!
Raphaël Toiné "Ce Ta Ou"
This premiere edition of Sounds of Paradise also features selections from across the Caribbean Sea. Toiné, who is from Martinique, recorded "Ce Ta Ou" back in 1986, but it has gotten recent international recognition thanks to a 2019 reissue. The vibrant uptempo song is an example of a style called zouk.
JAY-Z featuring Latoiya Williams "All Around the World"
Rappers who want to create the image of a glamorous lifestyle definitely look for words that rhyme with St. Barts for their songs, but JAY-Z actually has the budget to be a baller in Barthélemy. It's the opposite of a hard knock life.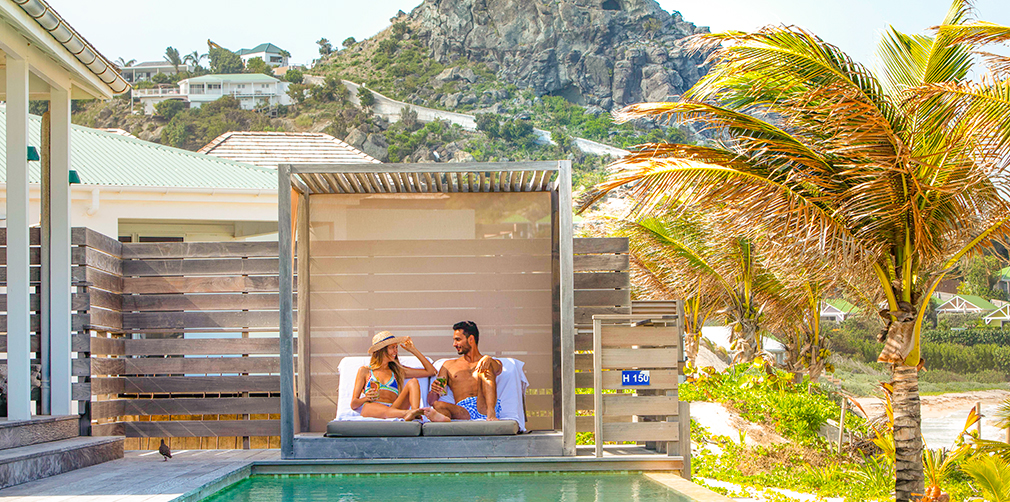 Kassav' "Wèp"
The world ambassador for zouk music is Kassav', a 43-year-old band from Guadeloupe that has been namechecked as an influence by popular current bands like Houston guitar trio Khruangbin. Funk is understood across language barriers, as you're about to find out!
Omi "These Are the Days (Luca Schreiner Remix)"
Jamaican house singer Omi offers an inspirational song to dance to that you'll remember after one listen. If you like this song, check out the compilation it's featured on, Ultra Presents: St. Barths – La Plage.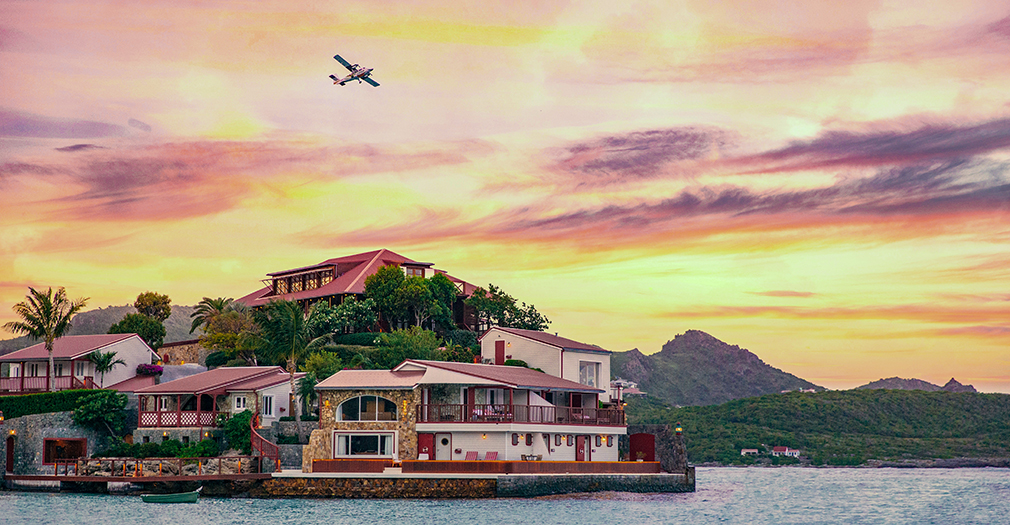 Todd Terry, Jocelyn Brown & Martha Wash "Keep On Jumping (Re-Tide Disco Remix)"
The producer Terry and singers Brown and Wash are each considered global royalty in house music. This is one of their enduring dancefloor anthems, taken from another excellent compilation called Modjo St Barts 2018.
Albert Chermit "You Can Do Anything"
The mix started with songs by artists named Alberto and Albert, so it's only fitting to end it with another Albert, which was a complete coincidence. "You Can Do Anything" comes from the producer's 2020 album Saint Barthélemy.