TRAVEL DISH SPOTLIGHTS MICHELIN-STAR CHEFS, MASTER MIXOLOGISTS, AND GLOBAL GOURMET TREATS THAT YOU CAN RECREATE AT HOME.
If you've ever watched an episode of the hit Bravo shows Million Dollar Listing New York or the Los Angeles series, you have no doubt been enamored with the larger-than-life Swedish real estate mogul Fredrik Eklund and his signature "high kick" when he lands a deal (some are upwards of $70 million) or anything else worth celebrating in his life.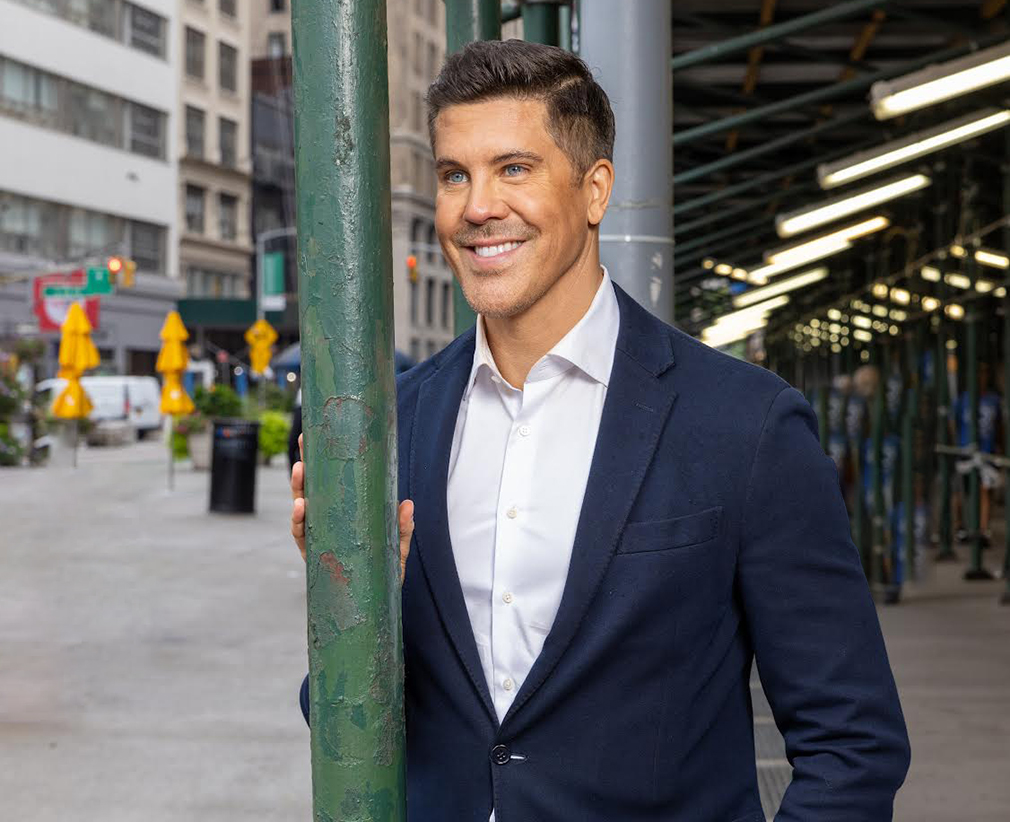 While Eklund is taking a break from the spotlight for a moment, he is still selling a record-breaking number of homes around the country, and focusing on making a better life for his family, which includes his husband Zimbabwean artist Derek Kaplan and two children, who split their time between the two best American coasts. Part of that includes a new line of non-alcoholic beverage options that fit in perfectly with the new obsession for cutting back or abstaining from booze long past 'dry January.'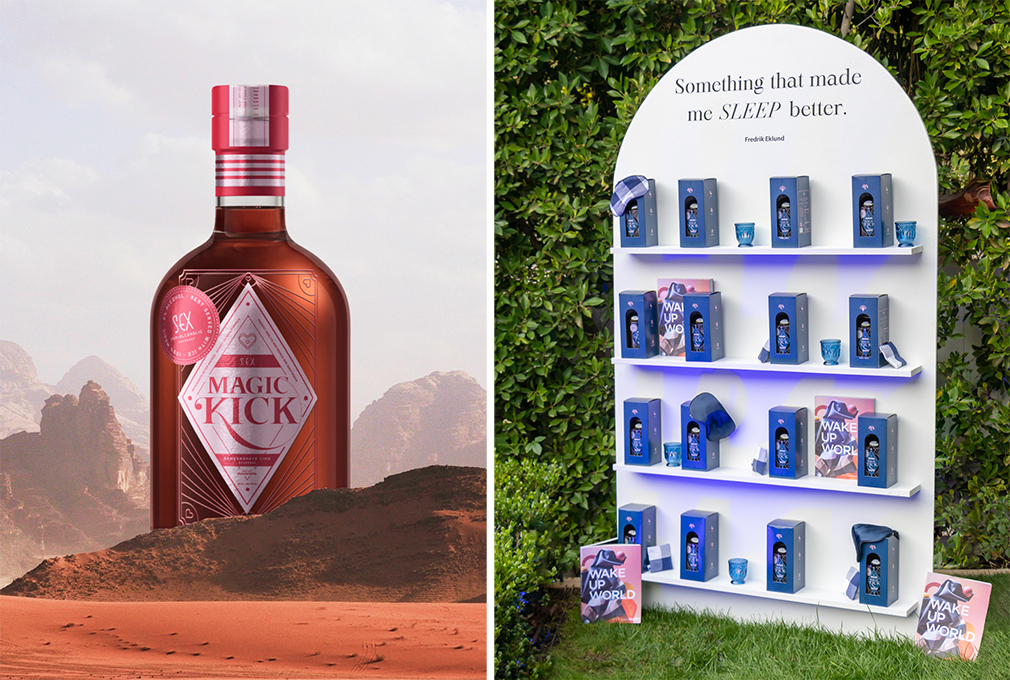 Why was this the right time for you to launch this Magic Kick?
When I got sober 2.5 years ago I was looking for an alternative to alcohol, something that brought me some fun without the hangover and all that negativity that comes with alcohol. Since that product did not exist, I decided to invent it. And its timely – I feel there is a sober revolution happening!
What sets Magic Kick apart from other non-alcoholic products on the market?
It is much stronger. There are 30 different mushrooms in the three drinks, and they all have an effect. Also, the three bottles have three different purposes (and flavor profiles): sex (blueberry lavender), sleep (blackberry chai) and party (pomegranate lime).
Eklund recommends just pouring over ice, but if you must, alcohol can be added.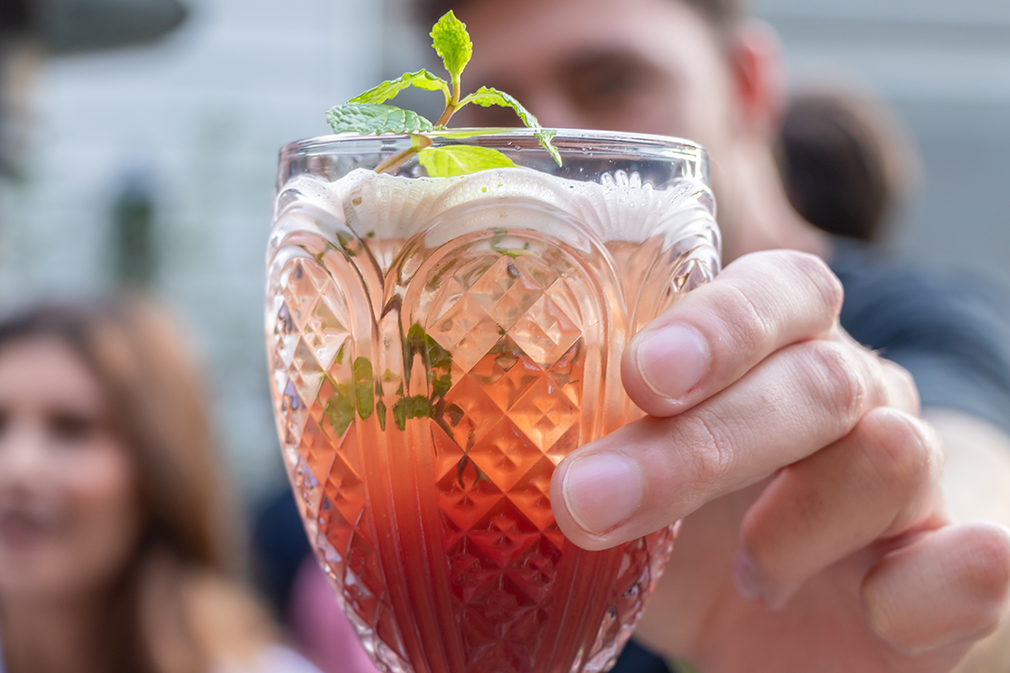 Do you have other flavor profiles in the works?
Yes, of course, but I can't tell you yet😊
What do you hope this brand will achieve for consumers?
I hope anyone that experiences Magic Kick will not only have an amazing time while drinking it, but will still feel great the next day unlike the hangover that comes with alcohol. That is the entire reason why I created this. I knew I wasn't the only one searching for something like this so I hope anyone who consumes Magic Kick, gets exactly what I was desperately searching for, a good time without the awful effects that come with alcohol. \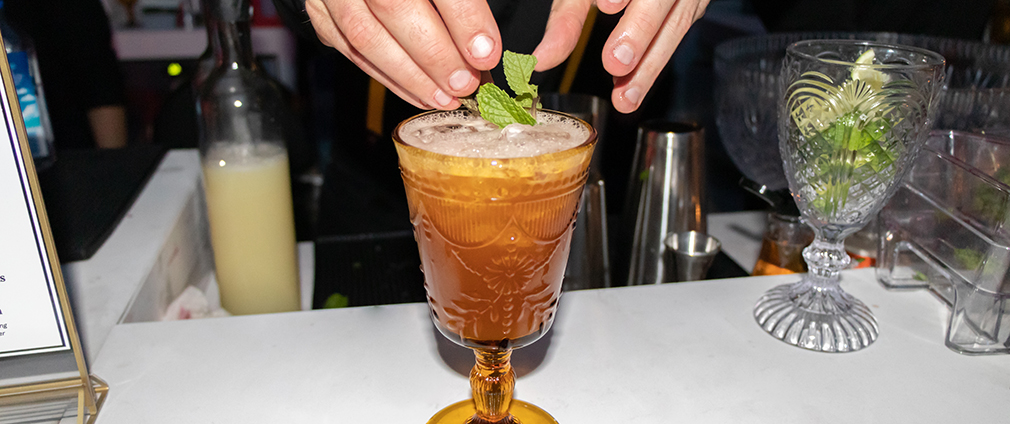 Where do you like to travel with your family for inspiration?
The Maldives. We go every year during Christmas and New Year to recharge for the year ahead. There is nothing like waking up before the kids in the sunrise on January 1st to meditate and set your intentions for the year.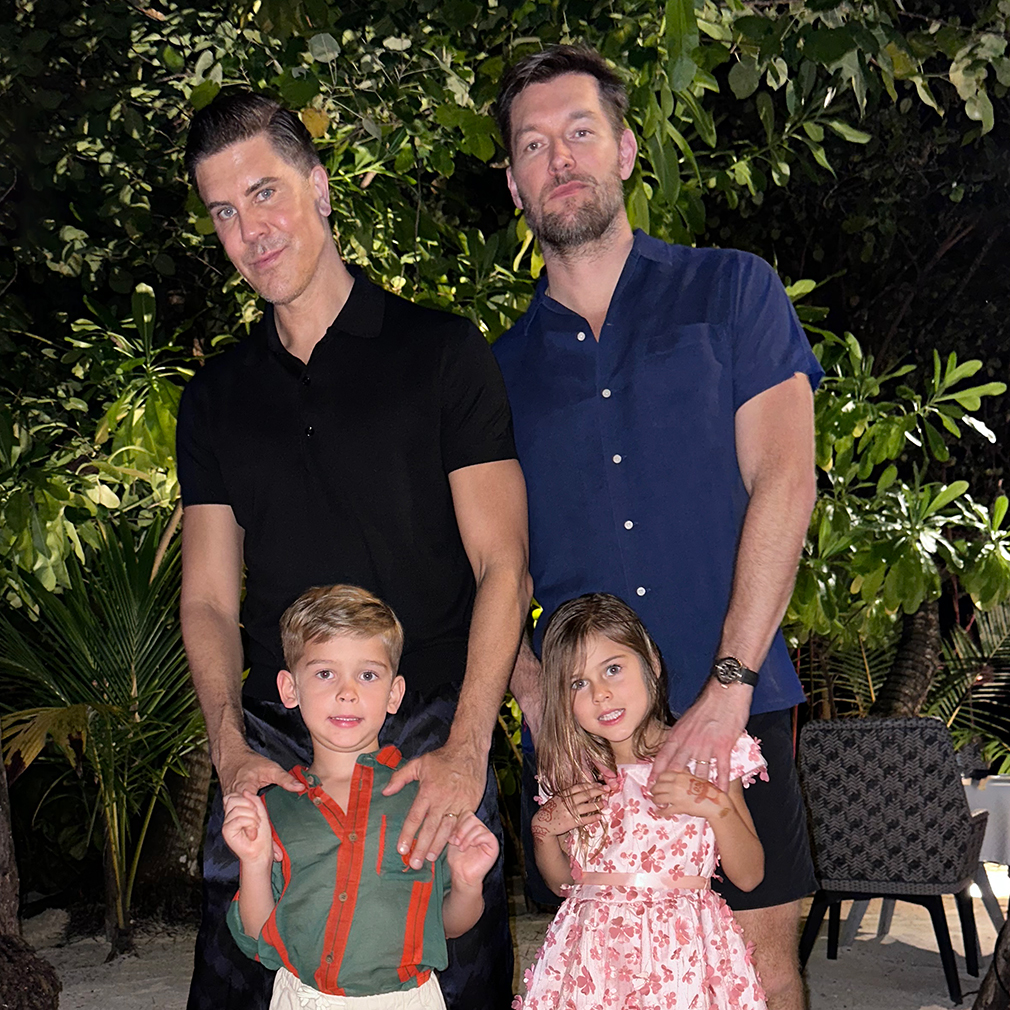 What is left on your destination bucket list?
Vietnam…. I want to go this year as I am obsessed with the food. There is an Aman resort on the cliffs overlooking the ocean that I have my eyes set on.