While you might associate Oktoberfest with Germany – it was founded there in 1810 and is the world's largest German festival, so you're not wrong, there are plenty of other spots around the globe to drink beer and eat traditional bratwurst sausage and sauerkraut in October (wearing lederhosen is optional).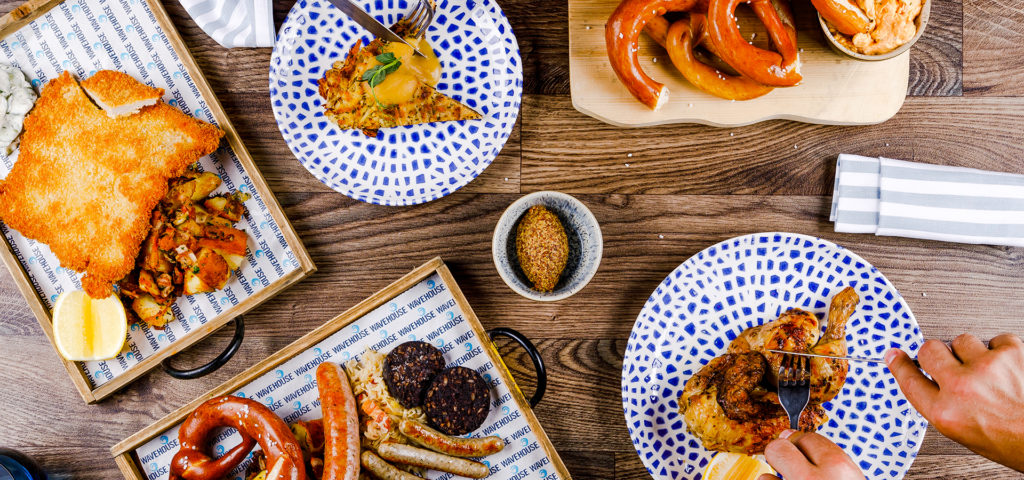 Historically, ground zero for the festivities would be Munich, Germany but they will not be celebrating the marriage of the Prince of Bavaria, who later became King Louis I, to Princess Therese von Sachsen-Hildburghausen until 2022. But, when you are ready to plan a Bavarian journey, Go Ahead Tours has a handful of great packages covering historic to grand jaunts throughout Germany, Switzerland and Austria.
Oktoberfest at Atlantis, The Palm Dubai
This one is a wildcard but Atlantis, The Palm in Dubai actually hosts a legendary Oktoberfest celebration. Starting with a party brunch at Saffron (21 and over) and Wavehouse (family-friendly) will be celebrating all things Bavarian including jagersplatzle, German braised duck, pretzels, brats, and hops with a live DJ, and round-the-clock entertainment including dancers, singers and magicians. You might even want to consider skipping Europe next year and doing something a little more off-the-beaten beer-drinking path with this Middle Eastern destination.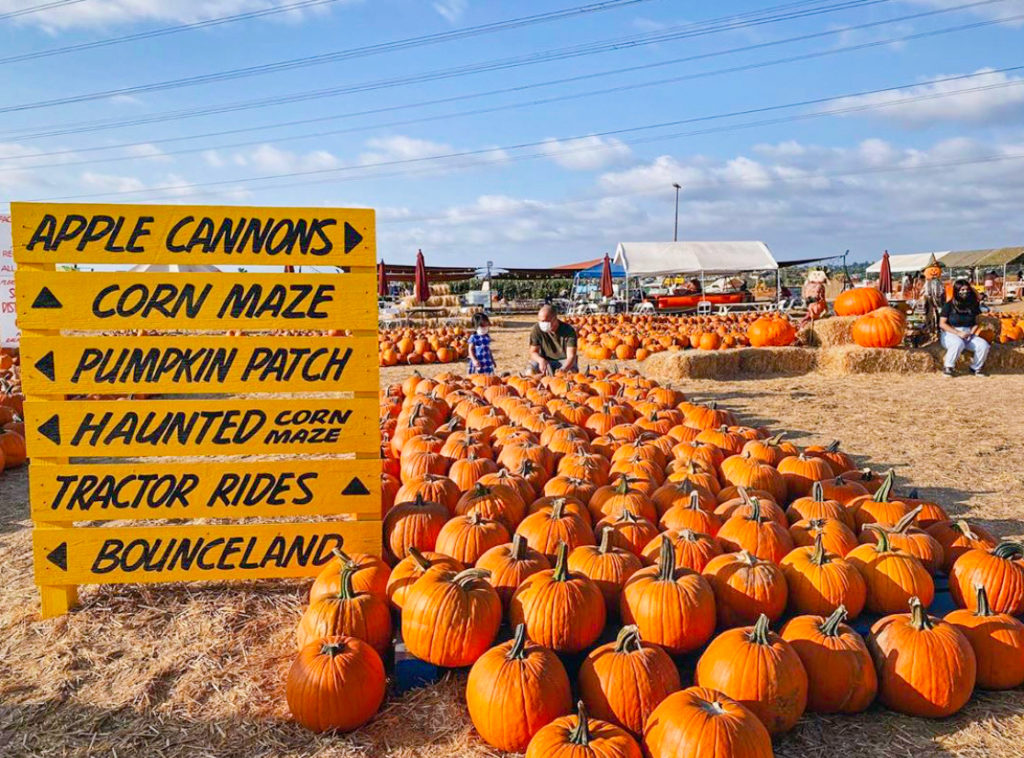 Oktoberfeast in Carlsbad
Another unlikely suspect, The Oktoberfest in Carlsbad, No. San Diego, has been one of the town's top annual draws for the past 39-years, taking place the first weekend of October. After a hiatus in 2020, the festival was held at the Strawberry Fields pumpkin patch with a bigger family focus. If you missed all the great food and beer garden this year, it was actually a kick-off for a month-long celebration called Oktober-feast that will help support the local community with restaurant food and drink promotions.
Other West Coast Celebrations
This one wins the prize for longest-running: Celebrating its 50th year, the Big Bear Lake Oktoberfest starts on Sept. 17th and runs through Nov. 7th every Friday through Sunday. Experience a blend of entertainment and traditional foods including knockwurst, apple strudel and pretzels while listening to Bavarian-style oompah and country cover bands, along with beer drinking and log sawing contests.
Not just a major surf hub,Old World Huntington Beach has hosted its annual Oktoberfest since 1977. Running through October 31, attendees will experience authentic German food, imported German beers, Bavarian entertainment, competitions, games and more – all right near the beach.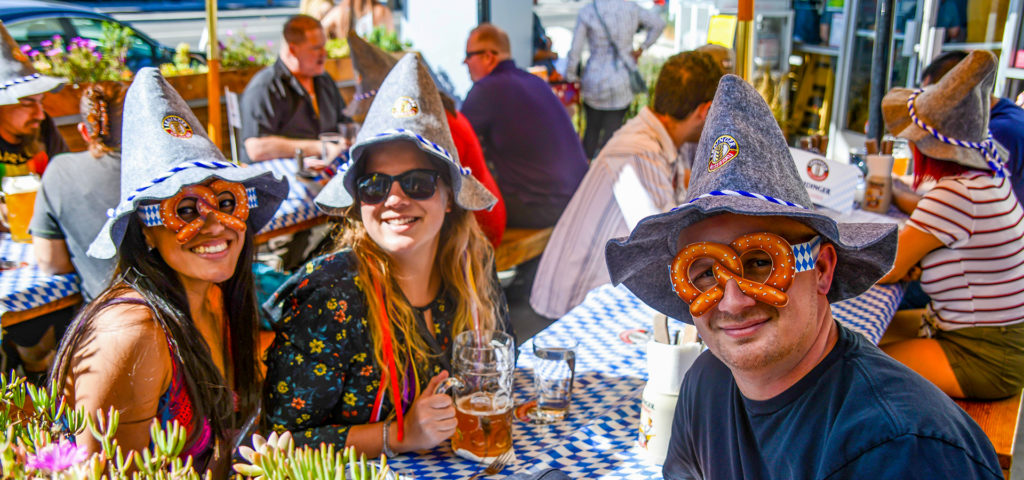 A Trio of SoCal Restaurants
You can raise a glass at all three of the Wirtshaus team's German restaurants and beer gardens Wirtshaus, Rasselbock Mar Vista and Rasselbock Long Beach until Saturday, Oct. 30th. Oktoberfest offerings at the three venues over the six-week span give SoCal residents and visitors in Mid-City/Hollywood, Mar Vista and Long Beach, a cover charge-free way to safely enjoy the lengthy German holiday. The German Gastro Management restaurant group's 2021 Oktoberfest celebrations mark the 10th year for their first concept, Wirtshaus, and the fifth for the Long Beach location of Rasselbock Kitchen & Beer Garden.
All three venues will encourage guests to break out their best Oktoberfest outfit, joining the fully-costumed staff who will be dressed in their lederhosen or dirndls throughout Oktoberfest. Costume and stein-holding contests will also occur each weekend.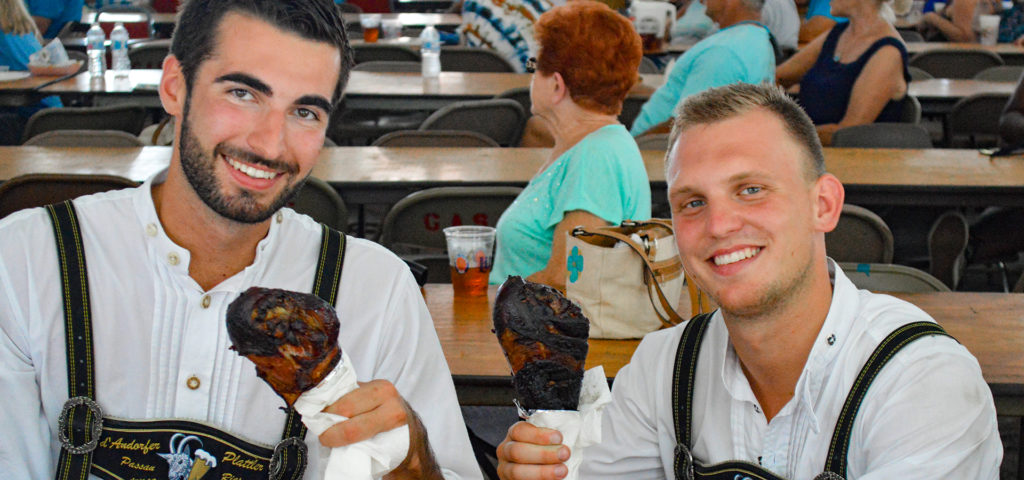 The Beaches of Florida
The shores of Fort Myers and Sanibel are the site of the 34th annual Oktoberfest in Cape Coral, and is one of the biggest events of the season. Hosted by the German-American Social Club, tastes of Munich arrive in Southwest Florida from October 22–24 and October 29–31, featuring platters of schnitzel and brats, plenty of beer, and German wine. Be sure to make your way over to the big tent for nonstop live music, while The Bavarian Garden will also feature blues and polka tunes from local Lee County groups.
You can also visit St. Pete for Bavarian fare hosted by Event Tree Festivals at The Coliseum. The inaugural OktoBEERfest Food and Beer Festival is a celebration of Bavarian beer, food, music and games on Oct. 9th between 4-8 pm. While drinking from massive steins and "Das Boot" drinkware, festival-goers can sample a variety of craft, domestic and authentic German beers, as well as cocktails from local distilleries. Alongside Oktoberfest music, expect a cornucopia of traditional German food from schnitzel, currywurst, bratwurst, German potato salad, apple strudel, and giant pretzels.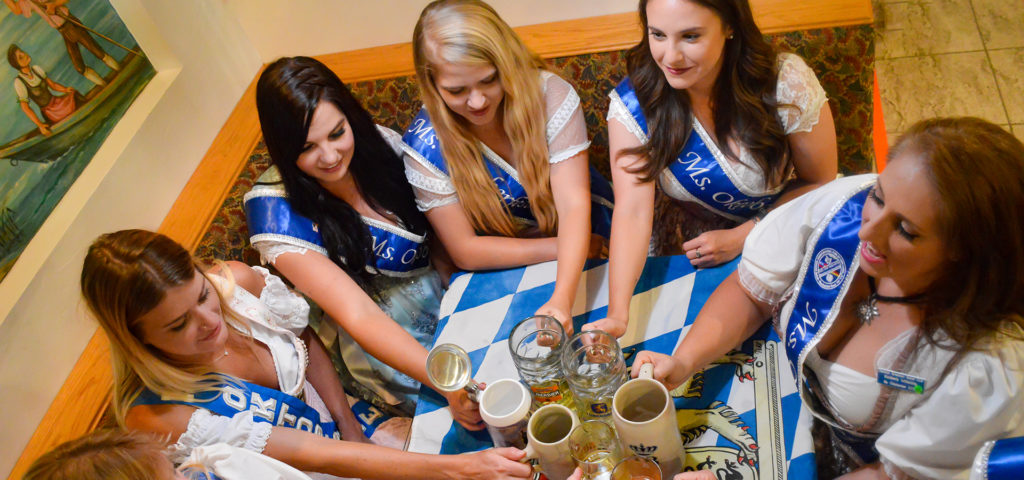 Beer Stock Exchange
Main Street Square in Downtown Rapid City, South Dakota is the site for the 11th annual Bierbörse, on Saturday, October 9. Bierbörse roughly translates to "beer stock exchange" so the brew prices will change throughout the event based on popularity at the time. From 1-5 p.m., seasonal craft beer will be flowing, along with homebrew demonstrations, authentic German cuisine by Enigma and live entertainment from the Polkanaunts.
Lonestar Style Fest
Located in historic downtown Galveston, the 39th annual Island Oktoberfest will take place from Oct. 22-24. This free event will commence at Texas's oldest German church and celebrates German heritage with a weekend full of food, drinks, live performances, games and activities. Proceeds from the event will benefit Feed Galveston and Fanfare! Lutheran Music Academy.
Our advice: check with your local German restaurant or pub and we bet they are offering some fun food and drink specials, maybe even a costume party with live entertainment during the month of October.