Snowflakes are lightly falling, there's a sharp chill in the air, you're bundled-up with a cup of something warm and steamy while jovial crowds are gathering to hear live holiday music, play games, ice-skate, buy handcrafted gifts, watch cooking demos – there might even be chestnuts roasting – and children whispering in St. Nick's ear. It's like a summer carnival atmosphere but in the snow with holiday décor, Santa Claus and twinkling Christmas trees. If you want to experience a slice of the merriment this year, here are some of the top places in Europe from Croatia to Germany, Switzerland and the UK for celebratory holiday markets.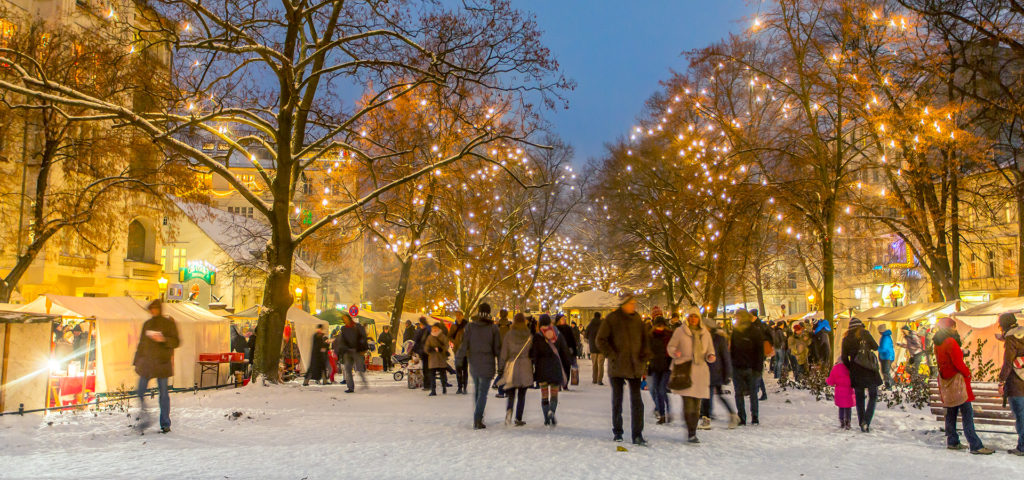 Breaking Down the Best Markets in Berlin
Germany is ground zero for festive markets, and Berlin is ground zero for cool culture, so it's a good place to start. Most events begin at the end of November and run until after the Christmas holiday.
One of the most popular spots in Berlin, Lucia Christmas Market at Kulturbrauerei, is cozy and festive with a Nordic folklore theme. If you get chilly, grab a cup of Swedish Glögg and head to the open-air jacket area with fur coats that were preheated in an antique stove that you can snuggle up in but don't miss the mobile sauna or the yurt to warm-up the Scandinavian way.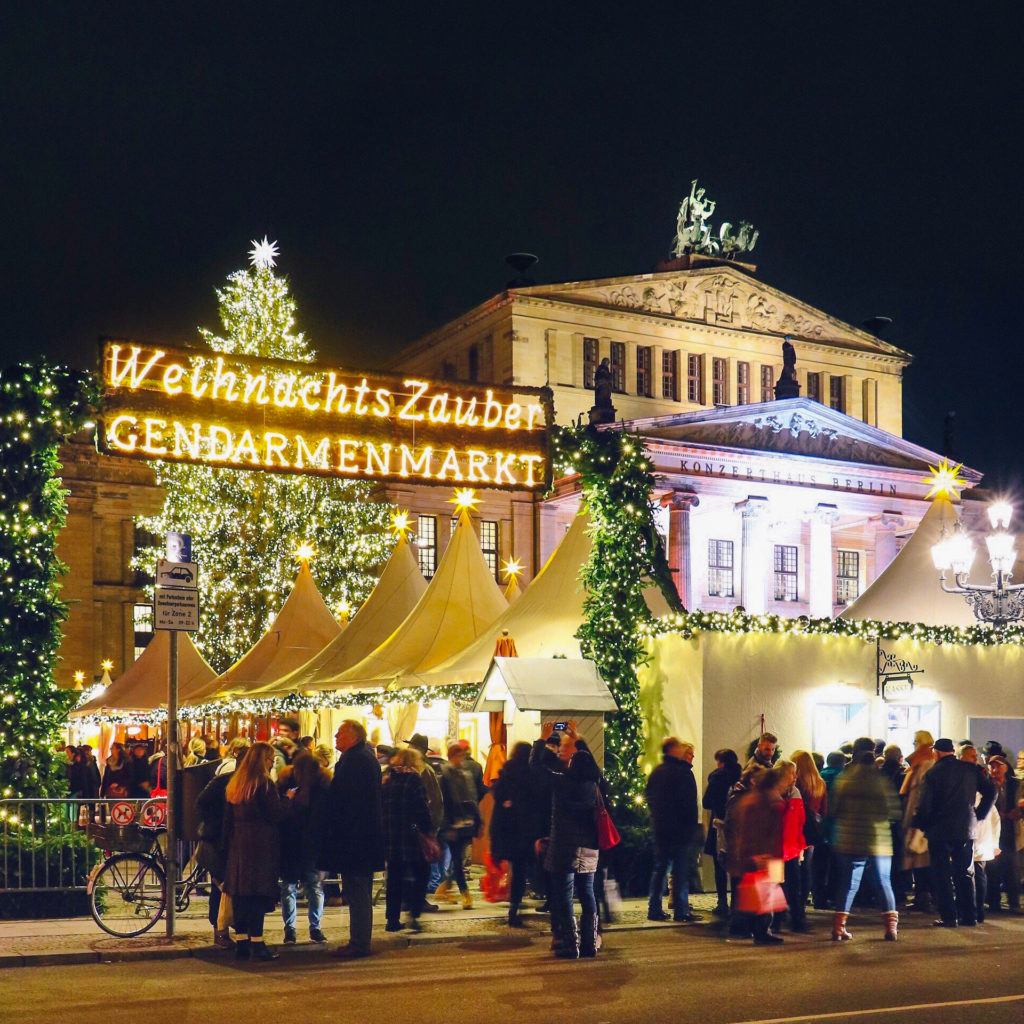 At Weihnachtszauber at Gendarmenmarkt, the festival is set up in white heated tents that vary from arts and crafts to gourmet cuisine and local comfort bites such as pancakes and fondue.
For Christmas Market at Kaiser Wilhelm Memorial Church, there are 170 historic stalls in the city center with a Ferris Wheel, fireworks, and sizzling sausages to snack on while Santa hands out gifts to the children.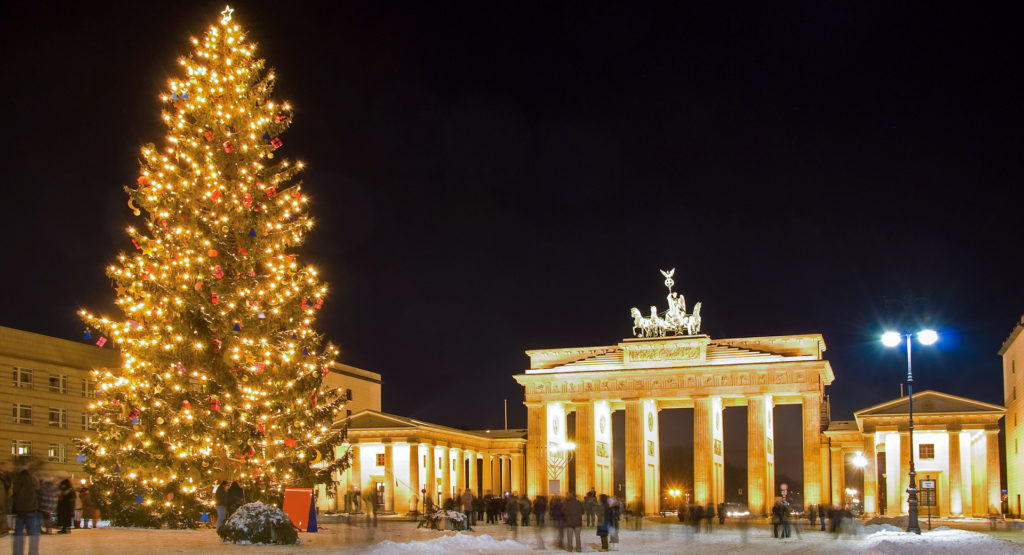 If you're looking for a more of a mid-evil experience, the Christmas Market at Spandau Citadel, one of the best-preserved Renaissance fortresses in Northern Europe, should be on your list. The Christmas Market at Alexanderplatz is more like a fun fair with curling, ice-skating, a carousel, log cabin shops, bratwurst and a Santa party house.
Other interesting markets include the Vegan Christmas Market, Advent Eco Market at Kollwitzplatz, Holy Shit Shopping, LGBTQ Winterdays and Christmas Avenue.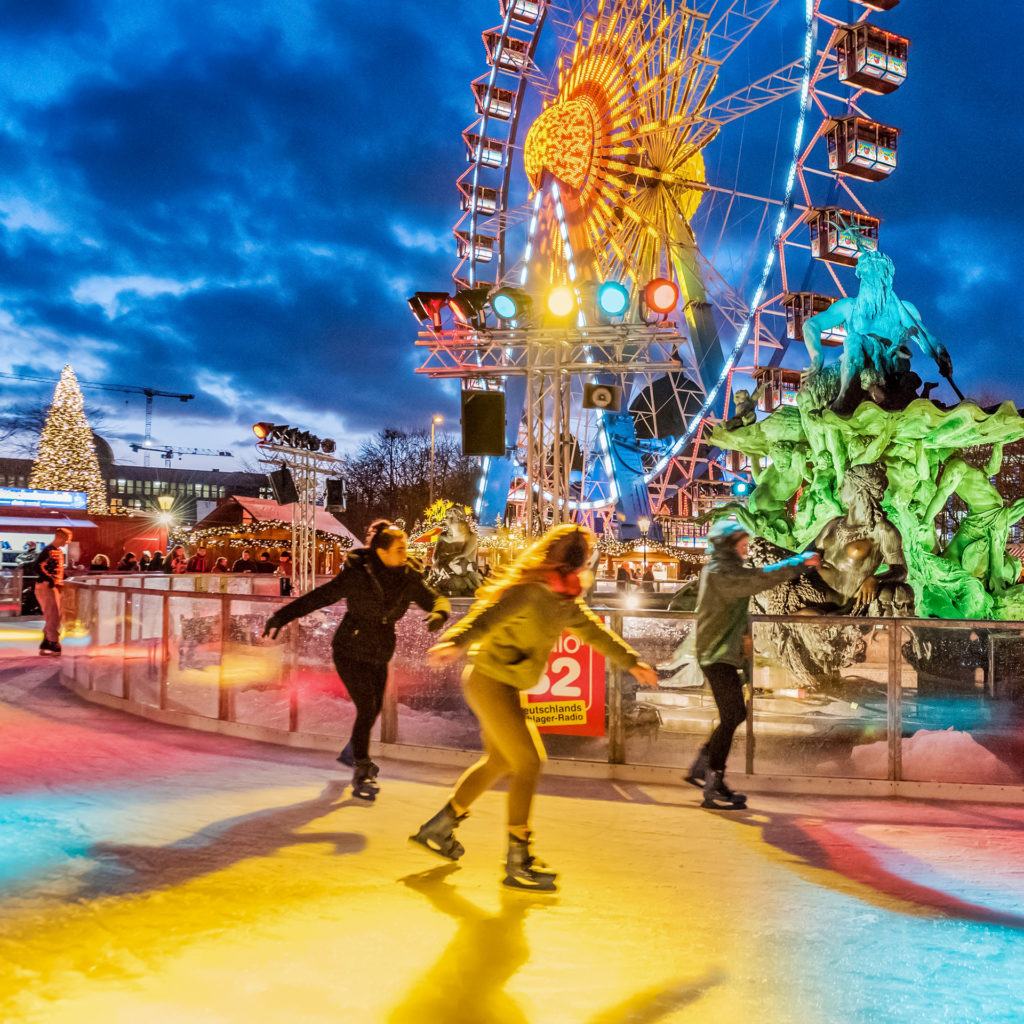 Hotel Noel in Zurich
Another winter wonderland this time of year is Zurich. In addition to its classic decorations and light installations, here you will also find a good amount of events from Christmas markets and the traditional candle dipping at Bürkliplatz, and the "Märlitram" fairy tale tram. This year, the city will also welcome a number of pop-up experiences for the Christmas season, including temporary chalets serving fondue and mulled wine, as well as a new unique hotel experience called Hotel Noël.
Running between November 26 and December 26, 2021, Hotel Noël features 10 rooms in 10 hotels individually designed by different artists, reflecting creative contemporary interpretations of the Christmas season. Participating hotels include the renowned Hotel Storchen and the trendy 25hours Hotel.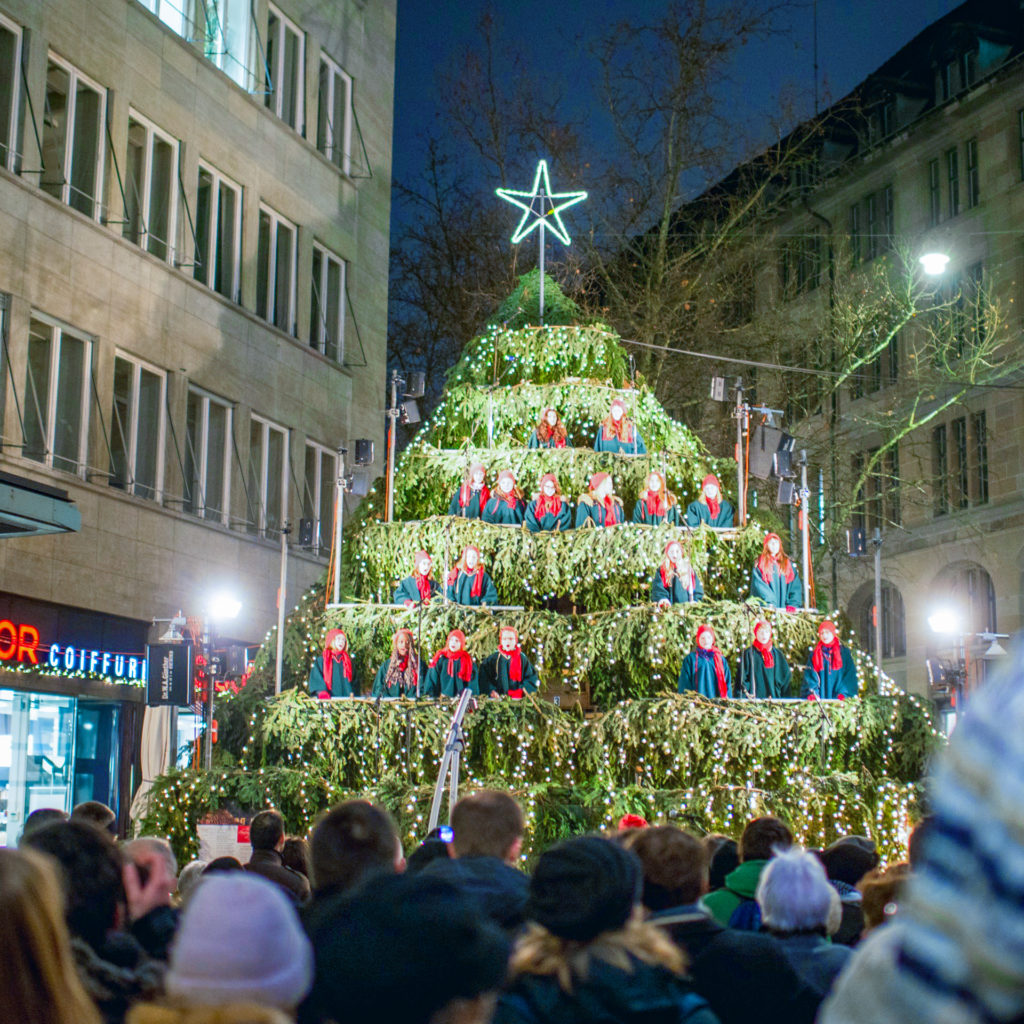 All of the artists, illustrators and video designers have a connection to Zurich. International story collector Sebastian Utzni is transforming a room at Glockenhof Zurich into an oasis of calm during the Advent season, creating a space called "Sky is the Limit." At the pop-up Hotel Krone, sculptor Martina von Meyenburg will present "The Broken Angels of the Krone," featuring 28 ephemeral angels in varied artistic forms.
And, topping it all off is a whole island devoted to the holiday. Christmas Island, will be serving up mulled wine and open-air dinners with specialties such as raclette and fondue made with Prosecco. And, Hotel Sedartis is hosting a pop-up Winterlounge in a chalet offering spicy mulled wine and a hearty Swiss barley broth.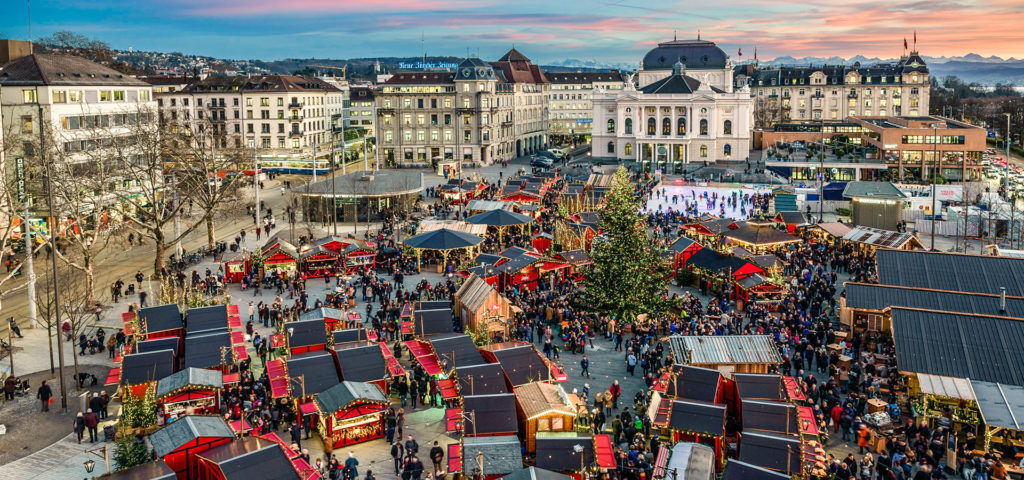 Click on Croatian Advent
The Advent celebration in centrally located Zagreb is one of the largest events of the year and takes over the main city square and its outskirts with festive activities, décor, artisan wares, food and drink.
But this year, the seaside town of Spilt has a campaign running until Jan. 6, 2022. Under the slogan "Let's click on Advent",locals and guests can participate in numerous programs online and live. After this past Saturday's lighting of the first Advent candle, the opening of the ice rink in Đardin will follow while an artificial synthetic skating rink will be open on December 3 at Mertojak. It will work until January 3rd.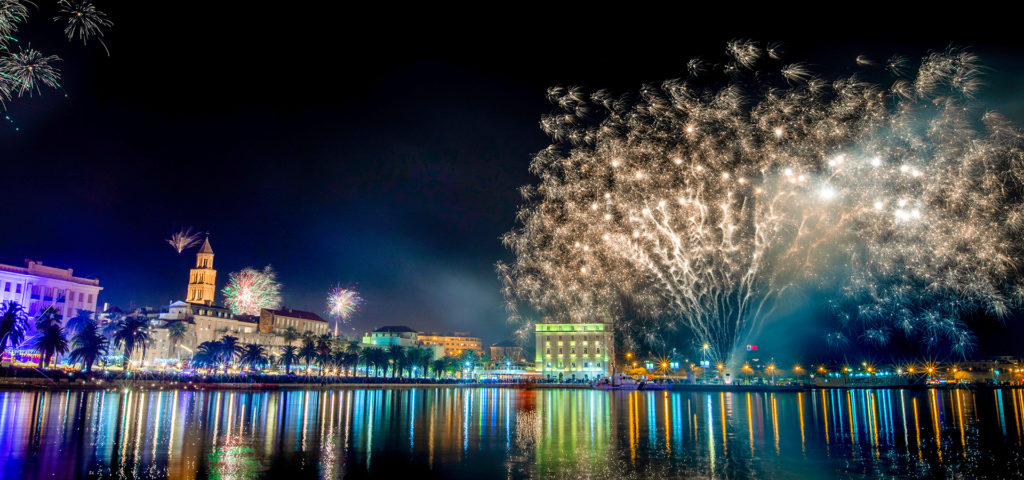 For gastronomic offerings, there are four zones: Rampart Cornaro, Perivoj, Mertojak, and Imaginarium Advent Zvončac. Every Sunday until Christmas, you can follow the Gastroadvent by Olja Martinić live. And, just because you are indulging over the holidays, don't forget moderation. Every Sunday, the Split dietitian and nutritionist will light a candle on the Gastroadvent wreath and present the Mediterranean diet as an important factor for health and nutrition.
Museums and galleries throughout Split will also abound in Advent content, while performances for children and adults will take place at the Croatian National Theater, the City Youth Theater, and the City Puppet Theater. Slobodna Dalmacija is a partner in the organization of this year's exhibition at Peškarija (fish market). Also, the Tourist Board of Split, in cooperation with the Photo Club Split, joins the "Help-Portrait", a global initiative of photographers who photograph citizens for free and make portraits, all with a humanitarian goal.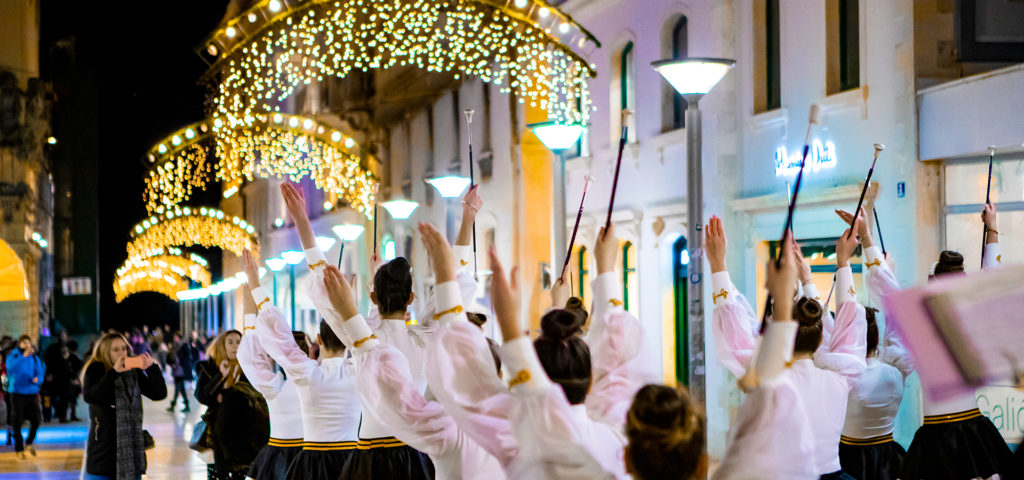 The Dubrovnik Winter Festival features magical lighting highlighting the city's timeless beauty and uncovering the rich diversity of artistic expression through special events, concerts, entertainment programs, colorful cuisine with a touch of tradition, and ancient customs. During the winter Dubrovnik, a city of festivals and feasts, offers the program "Dubrovnik Winter Festival" from November 27th 2021 until January 6th 2022.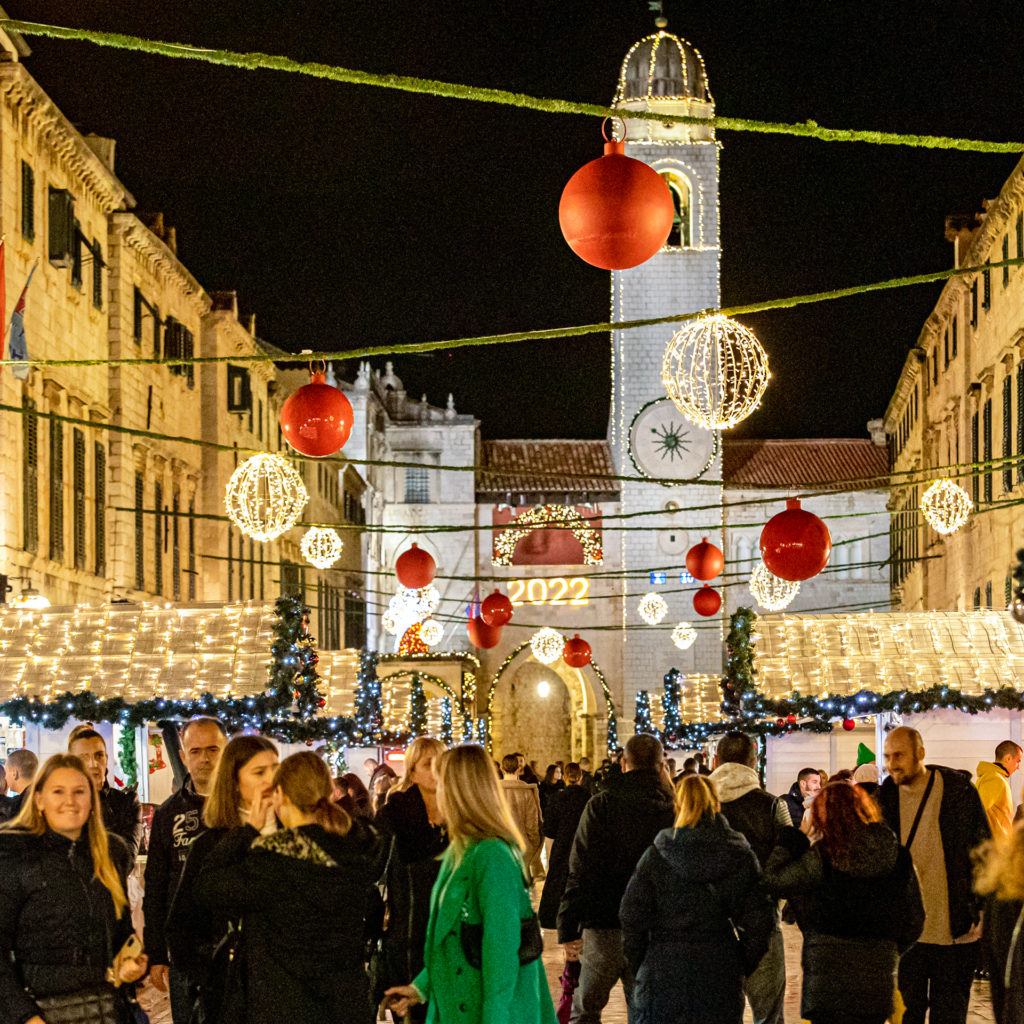 London Time
One of the top gathering spots any time of year, Hyde Park is transformed literally into a Winter Wonderland, and one of the biggest Christmas markets in London. Not only do they hold the UKs largest outdoor ice rink, but you can explore more than 100 wooden cabins overflowing with local gifts and handmade crafts. Also check out the Giant Observation Wheel where you can see the city sparkle, or sit back and enjoy one of the Christmas shows.
Another top year-round draw is Covent Garden, home to the Covent Garden Christmas Village. The twinkling lights are almost blinding as you grab a mulled cider or hot chocolate from one of the vendors and walk through the forest of Christmas trees that lead to bauble-dining domes. Don't forget to take a selfie in Santa's sleigh – you have until Jan. 8, 2022.
For festive fun at another dynamic London city hub, Christmas in Leicester Square, now holds a traditional market filled with fun food finds and artisan crafts Afterwards, head to the Belgian spiegeltent to enjoy a brilliant lineup of comedy, cabaret and magic shows. This also runs until Jan. 2022.