Read any magazine article about the cobble-stoned streets and stunning churches of UNESCO World Heritage site San Miguel de Allende, and you'll find the same five-star hotels mentioned again and again: The Rosewood, Belmond Casa de Sierra Nevada, and Hotel Matilda. That's reasonable since they're world-class hotels, each with its own unique appeal. But SMA is also home to dozens of stylish, intriguing boutique stays.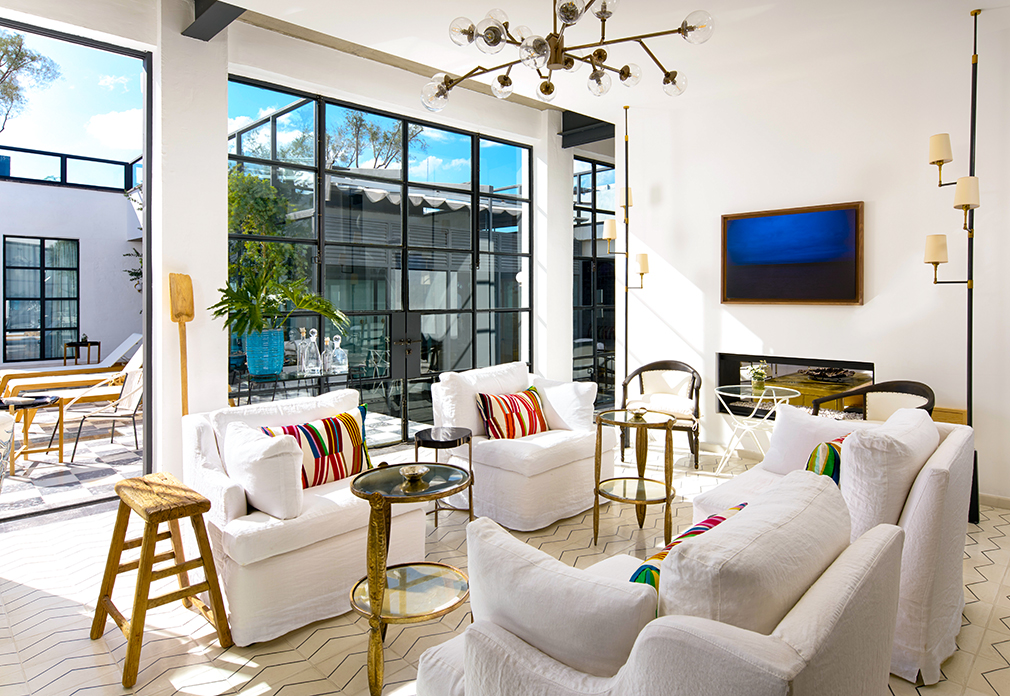 We've picked three examples worth taking seriously: one brand new, one enduringly chic, and one hip, young, affordable stay. All three hew to Mexican Modern style over traditional, but unless you have an emotional attachment to Talavera sinks, you'll love the way these hotels blend clean interior design with their traditional exteriors amid the meticulously preserved colonial-era city outside.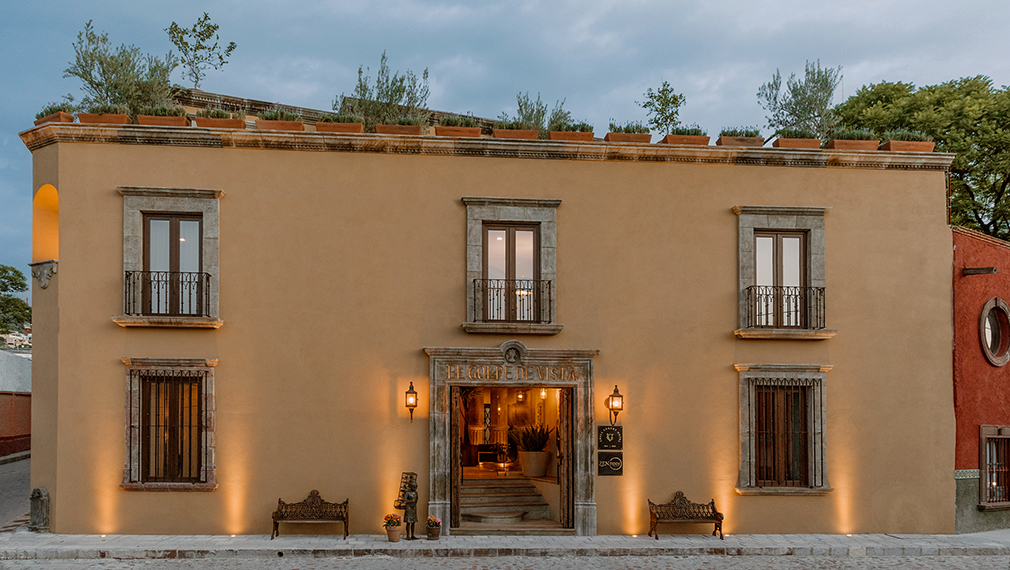 The rooftop restaurant at the new hotel El Golpe de Vista, a member of Small Luxury Hotels, has such a fantastic view over the colonial Centro and its landmark church, la Parroquia, that it easily rivals any of the rooftop spots for which SMA is famed. The hotel's eight rooms are elegantly modern with seriously comfy beds, striking art, fireside seating areas and expansive bathrooms with soaking tubs. The upscale neighborhood is a short walk to the shady paths through Parque Juarez—where on Sunday artists display their work for sale and booths are full of jewelry and souvenirs— and a 10-minute stroll past shops and restaurants on the way to the central square, El Jardin. El Golpe has a small but full-service spa, Zen-Tidos, complete with steam rooms and a salon to soothe you at the end of a day sightseeing and shopping, and continental breakfast is delivered to your room each morning. Rooms start at $316, but as with all the hotels, prices vary according to the time of year.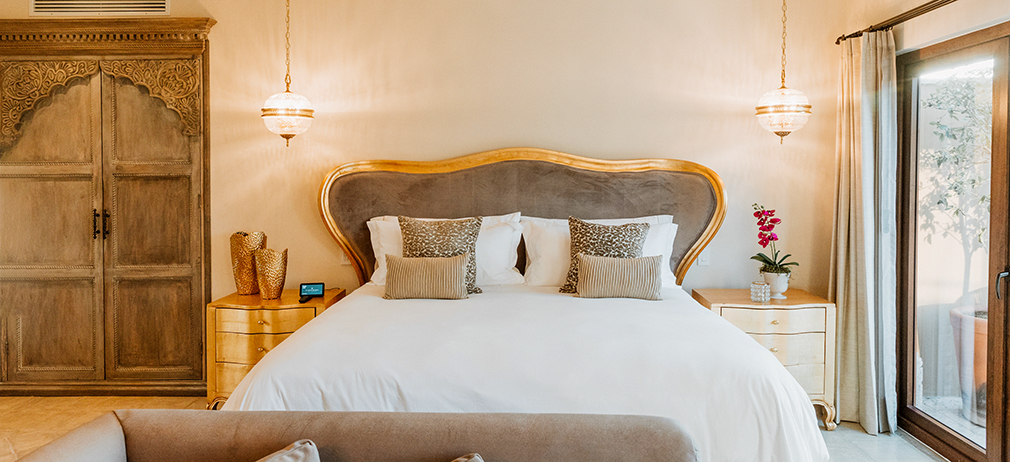 L'Ôtel occupies the second floor of a historic building that's been transformed by architects, Roy and Sally Azar, into a design jewel. Downstairs is Doce 18 Concept House, an engaging maze of trendy shops and eateries, including the inventive cuisine of Nomada Cocina de Interpretación. Each of the 10 rooms and suites is unique, and even the entry-level rooms have touches like cowhide-covered desks and bathrooms that manage to squeeze in both indoor and outdoor showers. You couldn't get closer to the Jardin; hence the windows have shutters to drown out street noise and earplugs are provided. All accommodations have gas fireplaces for cold winter nights. A small outdoor pool lined in smart checkerboard tiles and a lounge provide a perfect end to a day exploring SMA. In the morning, a la carte or buffet breakfast is served at tables around the atrium. Rooms start at $277. Rates at its four-room, more traditional-décor sister hotel, l'Ôtel Chiquitos, start at $225.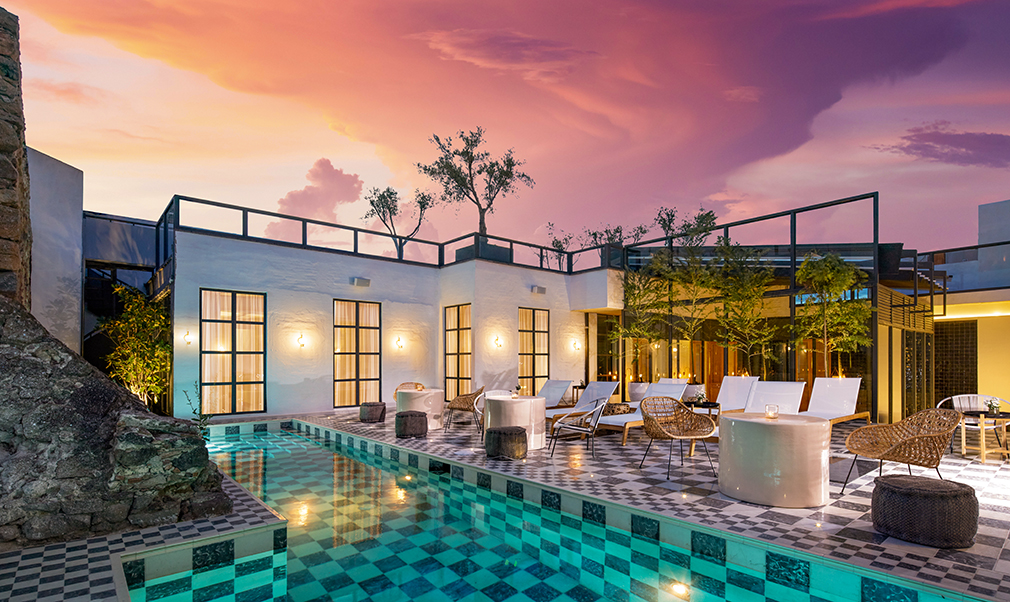 Hotel Madi's 23 rooms have beamed ceilings, wooden floors, expansive bathrooms, and comfy extra-wide queen beds. It's a short walk up the hill from the Jardin, and from that slight elevation, the sexy rooftop pool and bar provide stunning views of the city's many spires and domes. The clientele here trends younger, and the entry-level rooms, though small, are affordable, (starting at $135, with breakfast included) although the two Master Suites with Jacuzzis are tempting and romantic.