Contrary to popular belief, Cinco de Mayo is not Mexican Independence Day. May 5 is actually a holiday celebrating the Mexican army's 1862 victory over France at the Battle of Puebla during the Franco-Mexican War. Whether you're a stickler for historical reference accuracy, a mezcal connoisseur, or just love a potent Tequila cocktail – and any reason to imbibe, here are a trio of options to celebrate and one for setting you straight the morning after.
Madre Mezcal Boom
Agave is on fire in the spirits world with Drizly recently reporting a 600% year-over-year growth in their mezcal sales. Named the fastest growing mezcal brand in America, Madre Mezcal produced in Oaxaca is quickly expanding its availability into new states and countries. So, you'll be seeing a lot more of this artistic red and white-labeled bottle at your favorite bars, restaurants and local liquor stores.
If you don't know a lot about mezcal, Madre is considered a 'gateway' with less smoke and a smoother finish than other brands, but its also distilled with the seasoned drinker in mind. The signature blend of espadin and cuishe from a traditional Zapotec recipe is hand-made by mezcaleros in open-air palanques located in the rural hills of Oaxaca. Using local water and natural airborne yeast, Madre's flavor is directly tied to the earth it comes from.
Isla del Sol
2oz Madre mezcal
1oz lemon juice
.25 oz agave syrup
.5 oz banana liqueur (Giffards)
Angostura bitters to top
Combine all ingredients (minus bitters) with ice and shake.
Pour into a highball glass and top with bitters.
Garnish with a slice of lemon.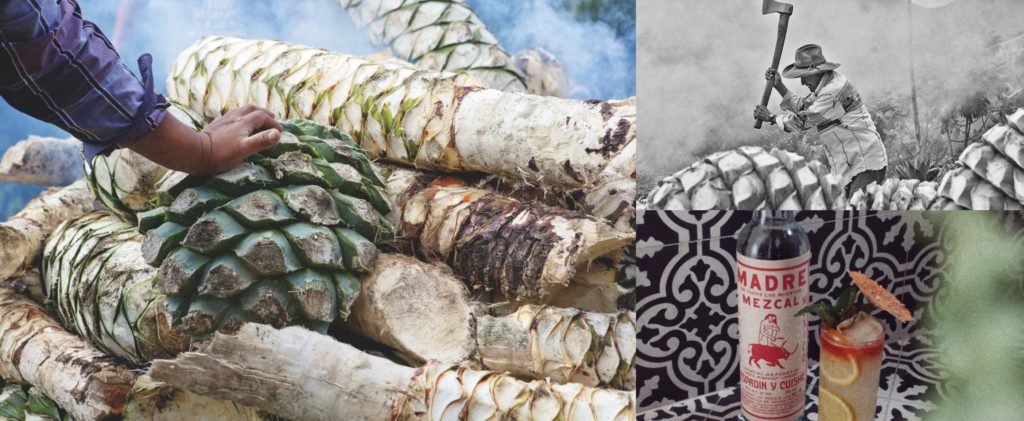 Smokey Twist on the Classic Margarita
Canon Drive in Beverly Hills might seem an unlikely place for a show-stopping tableside presentation of an El Chingon margarita that wafts palo santo smoke into the air when its glass facade is removed, but that's only part of the MÍRAMEexperience with Michelin-starred Chef Joshua Gil at the helm. If that's too intense for your taco Tuesday feast, you can also order a froze with El Tesoro Reposado or slushie with mezcal. Or, buy one of the curated 'best of' back bar samplers from agave aficionado Bryant Orozco – who creates the drinks with Zachariah Parks, and recreate the impressive smoky cocktail at home for your friends.
For the Midnight Marauder recipe below, they are using El Tesoro Reposado aged tequila since it gathers vanilla flavor from barrels. They also recommend adding fresh key lime (a citrus hybrid) juice to the top after it is poured into the glass because the high acidity of the limes balances the sweetness and richness of the cocktail. The team (who makes frequent road trips down to Mexico for inspiration,) took this lime tip from one of the bars they frequent on their Baja trips where they use key limes (not Persian) in their margaritas.
Midnight Marauder
2 oz El Tesoro Reposado
1 oz key lime
0.75 oz black curacao
Big rock (ice)
Salt rim
3 chamomile flowers (fresh)
Shake all ingredients and pour into an old-fashioned glass. Serve over a big rock of ice and garnish with three fresh chamomile flowers.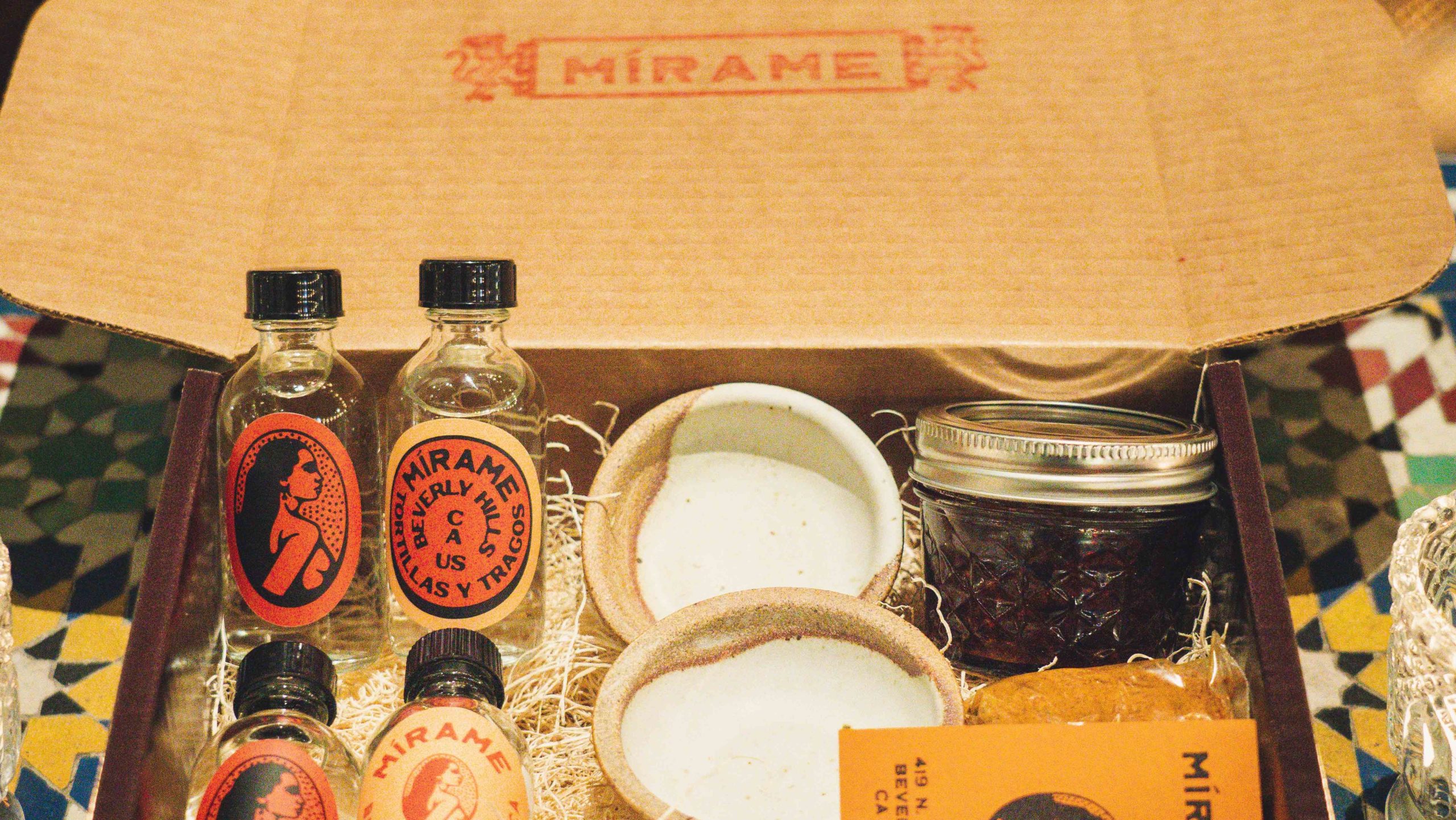 Monkey Bar in San Miguel de Allende
Premier mixologist Mike Espinoza who heads up the Monkey Bar at the quirky-chic, art-filled Hotel Matilda in the heart of San Miguel de Allende about three hours outside of Mexico City, pays homage to the historic battle with his creation, Por ti Puebla. If you are not able to make to this magical artist enclave and UNESCO World Heritage Site dating back to 1542, we have procured the recipe which is pretty straightforward once you source the charcoal for the rim. The Lineal Mezcal was actually created by the hotel Director, Bruce James, and can be found at high-end shops in the area.
Pro Tip: If you are lucky enough to visit one day, be sure to try one of the mezcal body wraps in the spa. It's widely believed in wellness circles south-of-the-border that this agave alcohol offers some health benefits, including everything from cholesterol control to helping cure insomnia and balancing skin pH while increases blood microcirculation. Now you know and something to keep in mind after a few shots.
Por ti Puebla
1 1/2 oz Lineal Mezcal
1 1/2 oz Pineapple juice
1 oz Lime juice
1/2 oz syrup
Charcoal ridge
Perfume with grapefruit
Serve shaken over the rocks.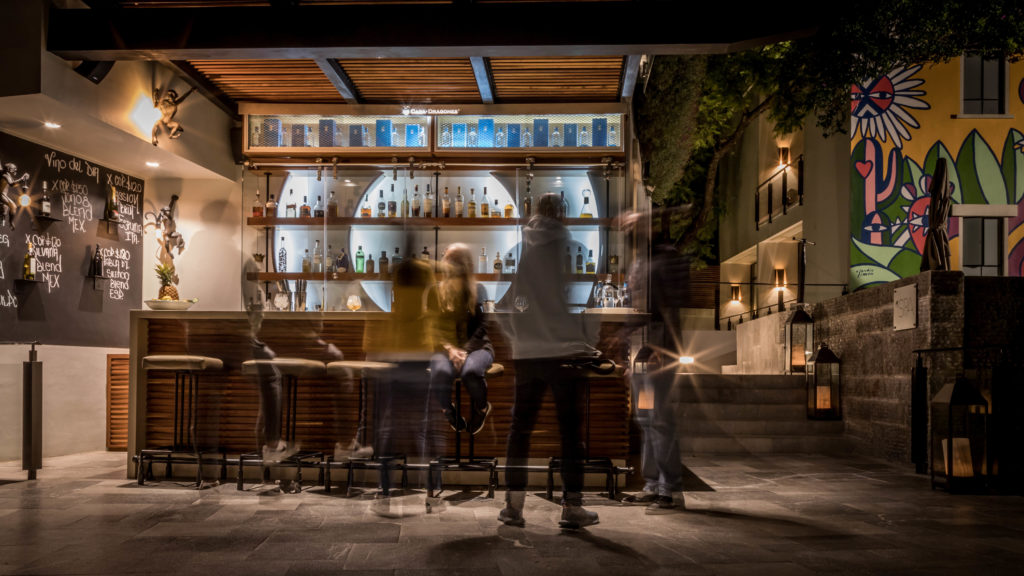 Bounce Back from a Night of Indulging
If you want to indulge but not feel like a truck hit you the next day, take a cue from nightlife director and master mixologist Aiden Demarest who has created a 'healthier' cocktail he calls the Tulum Bouceback. This simple, made in the glass drink uses equal parts Don Julio Blanco Tequila and Kombucha Rose Bliss. You can also add a little CBD oil and if you have any rose petals or a dehydrated lime wheel, buy all means through that in too.
"I started working with what I call "stealth health" cocktails years ago to offset a busy and stressful lifestyle living mostly in bars," said Demarest. "I found if there were anti-inflammatory juices and spices so my bounce back was quicker. With more people considering what they eat and drink now, it makes perfect sense that nonalcoholic drinks get more attention. I've added Kombuchas that are healthful ingredients yet hold up the flavors on their own. Perfect for Cinco de Mayo and Spring!" If you want to try any of Demarest's other creations, stop by Riviera 31 at the Sofitel in Los Angeles now that bars are back in business.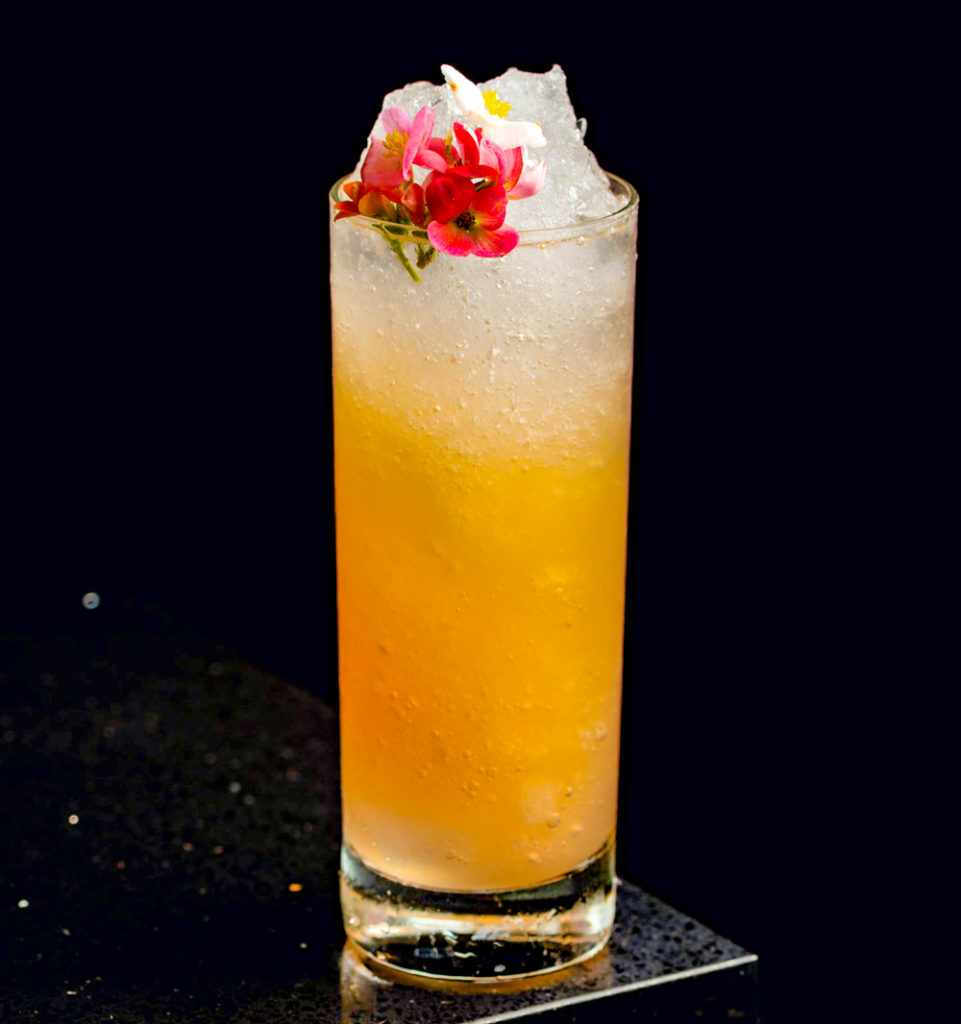 The Tulum Bounceback by Aiden Demarest at Riviera 31